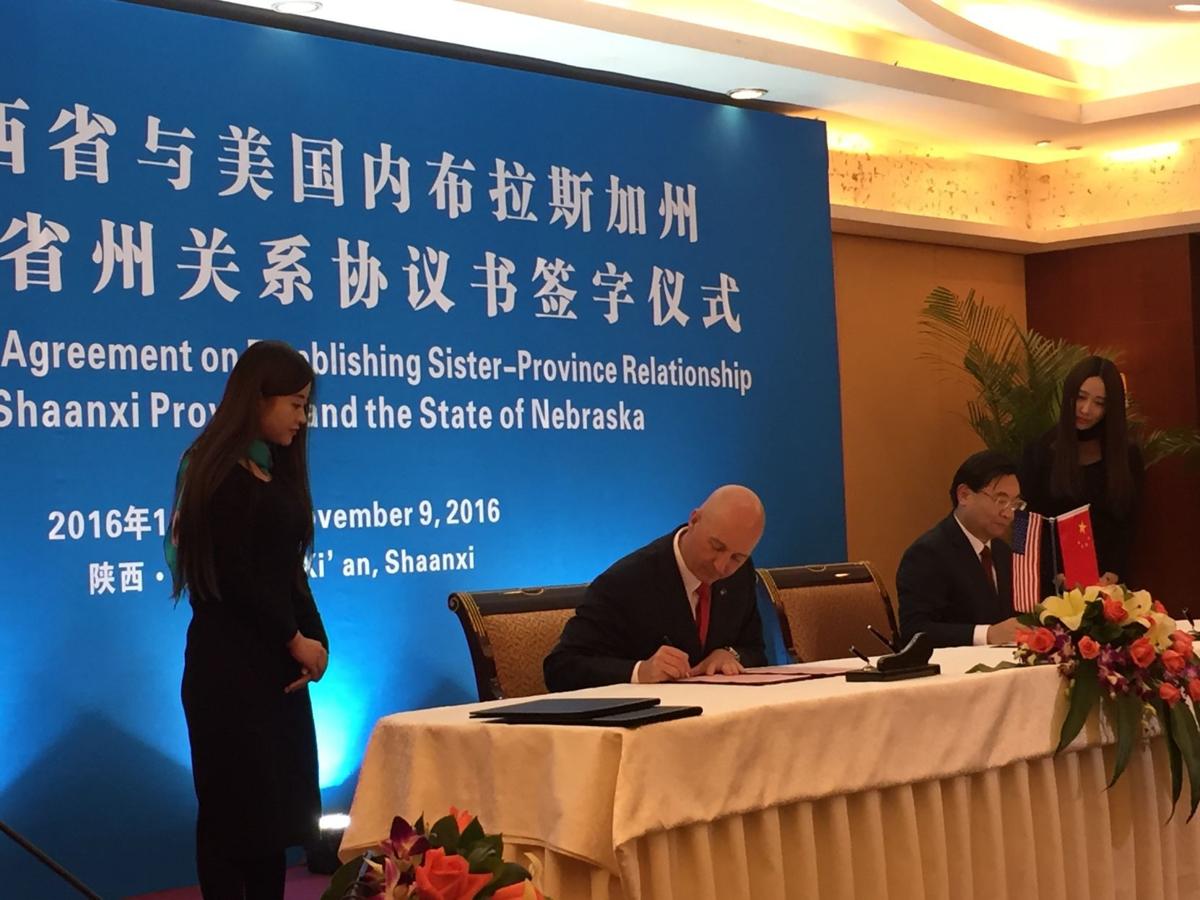 Nebraskans expressed strong support for increased trade and legal immigration in a comprehensive study undertaken by the Carnegie Endowment for International Peace in partnership with the Yeutter Institute at the University of Nebraska-Lincoln.
The views of Nebraskans are included along with viewpoints gathered in Colorado and Ohio for a study that focused on middle America's attitudes about foreign policy.
More than 130 people participated in focus groups in Scottsbluff, North Platte, Kearney, Columbus, Lincoln and Omaha.
"Trade policy is viewed as the most important aspect of U.S. foreign policy for Nebraska's middle class, particularly due to its impact in the agricultural production complex," the report stated.
"The message was remarkably consistent: the more international trade, the better."
A workforce shortage in Nebraska combined with the important role played by immigrants in filling labor needs, perhaps most dramatically in the state's large meat processing industry, were viewed as key factors shaping immigration opinions in Nebraska.
"Immigration came up almost as often as trade as a foreign policy issue that mattered most to Nebraska's economy and middle class," the report noted. 
"A common refrain: the United States needs a streamlined, pragmatic approach to permitting more foreigners willing to work in Nebraska's unfilled jobs.
"Population decline in rural Nebraska makes the area more dependent on international immigration to offset workforce shortages."
But Nebraskans also "made a distinction between legal and illegal immigration," voicing opposition to the concept of open borders, the report stated.
They also "spoke openly about cultural challenges that arise with growing immigrant and refugee populations," according to the report.
However, it was noted, "residents viewed immigrant families as the path back to population growth and, thus, the way to maintain or grow their businesses and schools."
On other issues, the survey found strong support for defense spending and an "erosion of trust in foreign policy professionals and the federal government."
The report took particular note of the "frequency with which interviewees and focus group participants expressed a lack of trust in information and the media."
Participants "bemoaned the declining quality of news media and voiced concerns about the use of social media as a provider of news and opinions," it was noted. 
"While many Nebraskans expressed strong support for President (Donald) Trump and his administration's decision to play hardball with China, and even conveyed a willingness to incur some near-term pain to that end, their views diverged on how much pain they could absorb and whether it would be worth it," the report stated.
"When asked about climate change, those interviewed focused on the near-term impacts of regulatory changes on jobs associated with ethanol production, farming, ranching and rail transport of coal."
Few state economies revolve around agriculture as much as Nebraska, it was noted.
However, the reported stated, "Nebraska is more than just an ag state or a red state. More than half the state's population now lives in the Lincoln and Omaha metropolitan areas -- two areas that have become increasingly cosmopolitan and remain politically diverse."
Nebraska provides "an excellent example of how the very nature of the middle class household has changed over the years," the report stated.
"Many families in Nebraska secure a middle income by working longer hours, holding multiple jobs at once, and maintaining dual-income households. 
"Nebraska is ahead of the national average in many of those areas, making it a state with especially high labor force participation."
In defining the workforce challenge, the report noted, some people have described Nebraska as "a state that has more jobs than people."
Jill O'Donnell, director of the Yeutter Institute, said it is important for Nebraskans to be heard.
"Their voices reflect real, on-the-ground consequences of policies that are made elsewhere, and there is tremendous value in that at a time of growing debate over what the aims of U.S. trade policy should be," she said.
Also participating in the study were the UNL Bureau of Business Research and the University of Nebraska Public Policy Center.