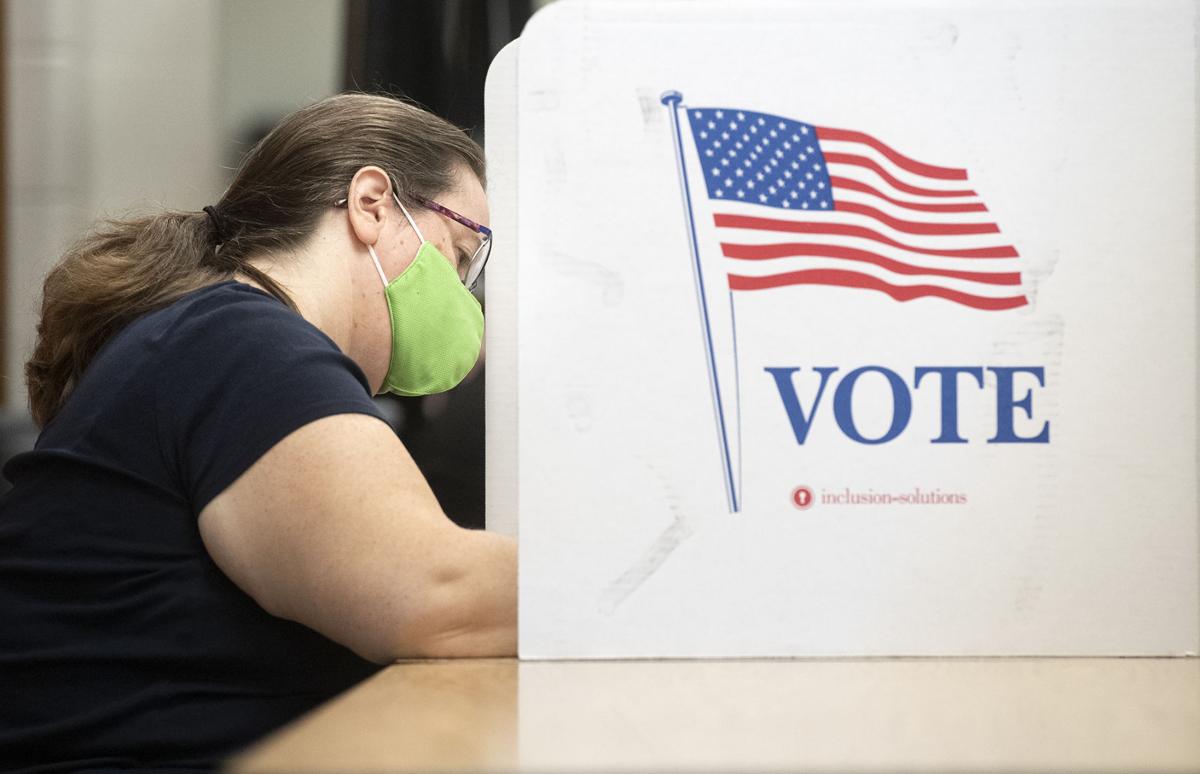 It was a big and successful day for Republicans in Nebraska, but Democrats managed to walk away with a jewel once Tuesday's Election Day votes were counted and the night was done.
When the smoke cleared Wednesday, here's a look at some of what had occurred: 
* Two Nebraskas, one rural and one urban, emerged ever more strongly and clearly in terms of partisan allegiance and political viewpoints, as evidenced by the presidential election results.
Lincoln and Omaha voted for Democratic presidential nominee Joe Biden, while the 91 counties other than Lancaster and Douglas voted overwhelmingly for Republican President Donald Trump, with majorities as high as 92%.
* Democratic congressional nominee Kate Bolz rode a substantial lead over Republican Rep. Jeff Fortenberry bestowed by mail voters in Lincoln during the early hours of counting Tuesday night, but then was swamped by losses in all the other 17 counties in the 1st District while barely holding onto Lancaster County by 926 votes at the end.
* Biden grabbed metropolitan Omaha's 2nd Congressional District electoral vote in the most significant Democratic victory of Tuesday night, with that vote parked now as a potential tiebreaker as the presidential contest results continued to tighten.
* Republican Rep. Don Bacon held onto the metropolitan Omaha House seat, defeating Democratic nominee Kara Eastman for the second election in a row, this time by a larger margin, as he won big in Sarpy County and ran almost even in Douglas County in claiming a third term.
Add it all up and it was the latest reminder of Republican dominance in the state, a grand night for the Grand Old Party.
Fortenberry was politically energized by the vigorous challenge from Bolz, launching an aggressive campaign that included a large TV ad buy and ultimately winning reelection by 68,000 votes.
"My opponent ran a strong campaign," the congressman said Wednesday. "I commend her effort and drive."
Bolz was sidelined in the closing days of the campaign when she contracted the coronavirus along with her fiancé, Lancaster County Commissioner Sean Flowerday. 
In terms of presidential results, Nebraska fit comfortably in a row of five Plains states. 
North Dakota and Oklahoma cast 65% of their presidential votes for Trump; South Dakota cast 64%, Nebraska 58% and Kansas 57%.
The Trump majority in some rural areas of western Nebraska was enormous, reaching 90% in five counties.
In Grant County, the vote was Trump 373; Biden 20.
In Hayes County, Trump 492, Biden 34.
Biden won Douglas County (Omaha) with 55% of the vote and Lancaster County (Lincoln) with 53%.  
The 2nd Congressional District count that handed Biden an electoral vote was Biden, 166,224; Trump, 145,538.
That electoral vote first went to a Democrat when Barack Obama pursued it vigorously in 2008 and ultimately captured it during his struggle with Republican nominee John McCain. 
In the 1st District, Biden won Lancaster County by about 12,000 votes and that was it, although he came close to winning in Thurston County.
Ben Sasse won reelection to the Senate in an odd contest in which the Nebraska Democratic Party had disowned its primary nominee and designated a write-in candidate as its choice. 
Celebrating that victory, the Sasse campaign pointed to the fact that his 567,170 votes shattered the all-time record for a federal candidate in Nebraska and his final count ran ahead of Trump's total by 26,000 votes.
Meanwhile, Republican Rep. Adrian Smith sailed to an eighth term in western and central Nebraska's 3rd District by a margin of 173,000 votes.  
Election results
Statewide contests
| Party | Candidate | Vote total |
| --- | --- | --- |
| President | Joseph Biden, D | 359,757 |
| | Jo Jorgensen, L | 19,292 |
| | Donald Trump, R | 536,229 |
| U.S. Senate | Chris Janicek, D | 216,887 |
| | Ben Sasse, R | 562,224 |
| | Gene Siadek, L | 52,878 |
| Gambling, Initiative 429 | For | 566,886 |
| | Against | 305,883 |
| Gambling, Initiative 430 | For | 569,201 |
| | Against | 307,728 |
| Gambling, Initiative 431 | For | 598,546 |
| | Against | 273,243 |
| Payday lending | For | 698,704 |
| | Against | 144,346 |
| Remove slavery wording | For | 581,058 |
| | Against | 271,443 |
| Extend TIF 20 years | For | 500,903 |
| | Against | 319,675 |
| | | |
Congressional races
| Race | Candidates | Vote totals |
| --- | --- | --- |
| District 1 | Kate Bolz | 116,120 |
| | Jeff Fortenberry, R | 179,557 |
| | Dennis Grace, L | 8,452 |
| District 2 | Donald Bacon, R | 162,087 |
| | Kara Eastman, D | 146,992 |
| | Tyler Schaeffer, L | 9,423 |
| District 3 | Mark Elworth Jr., D | 49,771 |
| | Dustin Hobbs, L | 10,723 |
| | Adrian Smith, R | 222,363 |
| | | |
Legislature
| District | Candidate | Vote totals |
| --- | --- | --- |
| 1 | Janet Palmtag | 5,577 |
| | Julie Slama | 11,899 |
| 3 | Rick Holdcroft | 8,582 |
| | Carol Blood | 8,779 |
| 5 | Mike McDonnell | 6,559 |
| | Gilbert Ayala | 3,777 |
| 7 | Tony Vargas | 6,819 |
| | Jorge Sotolongo | 1,919 |
| 9 | John Cavanaugh | 8,003 |
| | Marque Snow | 6,690 |
| 11 | Fred Conley | 3,330 |
| | Terrell McKinney | 5,820 |
| 13 | Justin T. Wayne | 11,010 |
| 15 | David Rogers | 6,210 |
| | Lynne Walz | 9,157 |
| 17 | Joni Albrecht | 7,343 |
| | Sheryl Lindau | 3,576 |
| 19 | Mike Flood | 15,200 |
| 21 | Mike Hilgers | 9,895 |
| | Brodey Weber | 8,132 |
| 23 | Bruce Bostelman | 11,287 |
| | Helen Raikes | 6,868 |
| 25 | Suzanne Geist | 16,147 |
| | Stephany Pleasant | 8,104 |
| 27 | Brenda Bickford | 5,448 |
| | Anna Wishart | 9,923 |
| 29 | Eliot Bostar | 10,927 |
| | Jacob Campbell | 9,622 |
| 31 | Rich Pahls | 10,197 |
| | Tim Royers | 9,093 |
| 33 | Steve Halloran | 12,756 |
| 35 | Raymond M. Aguilar | 6,570 |
| | Dan Quick | 5,688 |
| 37 | Mercadies Damratowski | 4,098 |
| | John Lowe Sr. | 12,774 |
| 39 | Allison Heimes | 11,457 |
| | Lou Ann Linehan | 14,554 |
| 41 | Tom Briese | 15,804 |
| 43 | Tom Brewer | 10,628 |
| | Tanya Storer | 7,691 |
| 45 | Susan Hester | 7,671 |
| | Rita Sanders | 8,835 |
| 47 | Steve Erdman | 14,901 |
| 49 | Jen Day | 12,125 |
| | Andrew La Grone | 11,873 |
State Board of Education
| District | Candidate | Vote total |
| --- | --- | --- |
| 1 | Patsy Koch Johns | 90,917 |
| 2 | Robert Anthony | 37,612 |
| | Lisa Fricke | 68,950 |
| 3 | Patti S. Gubbels | 51,079 |
| | Mike Goos | 24,082 |
| 4 | Jacquelyn Morrison | 50,569 |
| | Adrian Petrescu | 17,653 |
| | | |
SCC Board of Governors
| District | Candidate | Vote totals |
| --- | --- | --- |
| At-large | Timothy R. Cerveny | 81,405 |
| | Neal Stenberg | 82,575 |
| 1 | Chuck Byers | 17,329 |
| | Jeanne H. Stec | 15,268 |
| 2 | Kathy Boellstorff | 20,349 |
| | Chad Aldrich | 15,415 |
| 3 | Edward C. Price | 32,588 |
| 4 | Kristin E. Yates | 25,167 |
| 5 | Arlyn Uhrmacher | 41,327 |
| | | |
Lower Platte South Natural Resources District board
| Subdistrict | Candidate | Vote totals |
| --- | --- | --- |
| 1 | Don Jacobson | 11,941 |
| 2 | Ron Nolte | 12,778 |
| 3 | Mike DeKalb | 6,243 |
| | Kenneth Vogel | 6,177 |
| 4 | Gary R. Aldridge | 9,201 |
| | LeRoy W. Sievers | 9,199 |
| 5 | John Yoakum | 4,402 |
| | Greg Osborn | 2,618 |
| 6 | Anthony Schutz | 10,257 |
| 7 | Chelsea Johnson | 8,933 |
| 8 | Christine Lamberty | 7,807 |
| | Christy Eichorn | 4,505 |
| 9 | Milt Schmidt | 4,712 |
| | Lisa Lewis | 7,518 |
| 10 | Ray A. Stevens Jr. | 6,528 |
| | Bastienne Salners | 5,268 |
| | | |
Public Service Commission
| Race | Candidate | Vote total |
| --- | --- | --- |
| District 2 | Tim Davis, R | 53,466 |
| | Crystal Rhoades, D | 88,891 |
NU Board of Regents
| District | Candidate | Vote totals |
| --- | --- | --- |
| 1 | Tim Clare | 92,526 |
| 2 | Jack A. Stark | 96,770 |
County board; unofficial final results
| District | Candidate | Vote total |
| --- | --- | --- |
| 2 | Eric Underwood, R | 10,250 |
| | Christa Yoakum, D | 11,436 |
| 4 | Roma Amundson | 25,599 |
Area ballot questions; unofficial final results
| Ballot question | For | Against |
| --- | --- | --- |
| Hickman pool bonds | 491 | 815 |
| Hickman sales tax | 484 | 808 |
| Hallam sales tax | 60 | 71 |
Democrats Election Day, 11.3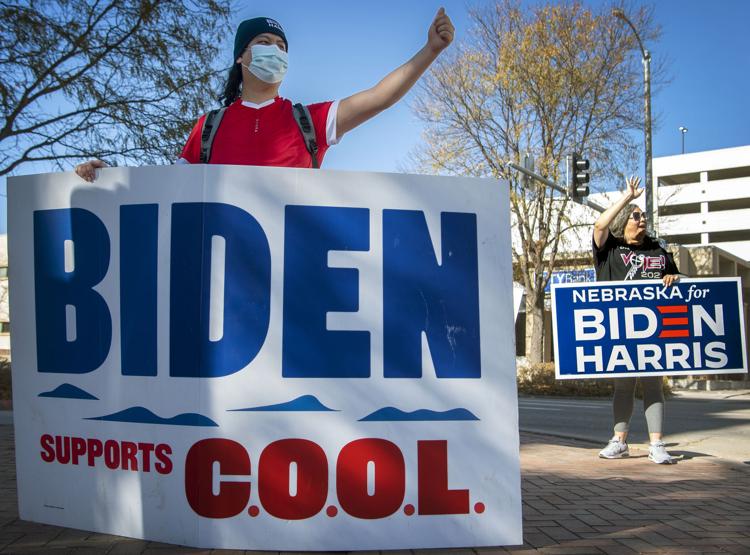 General Election 2020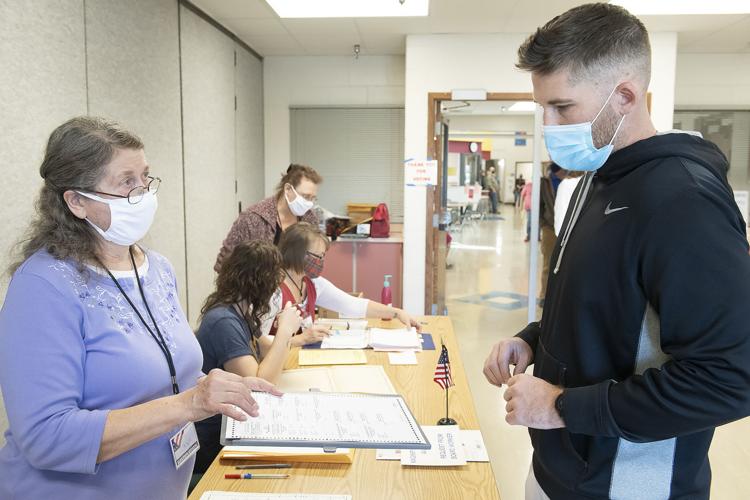 General Election 2020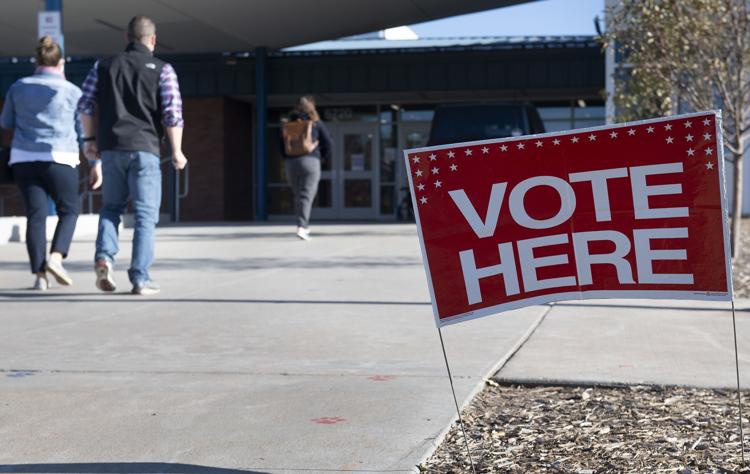 General Election 2020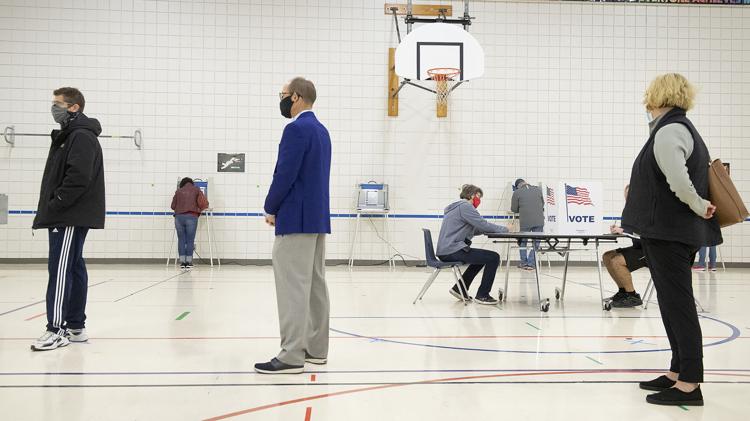 General Election 2020
General Election 2020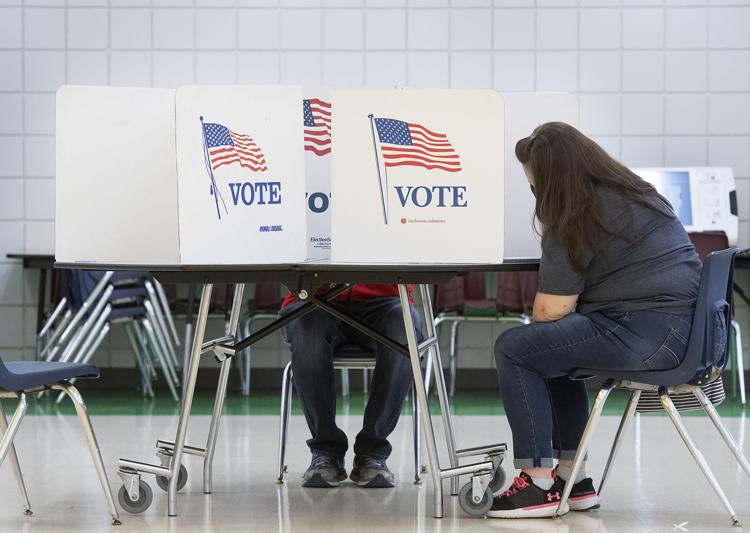 General Election 2020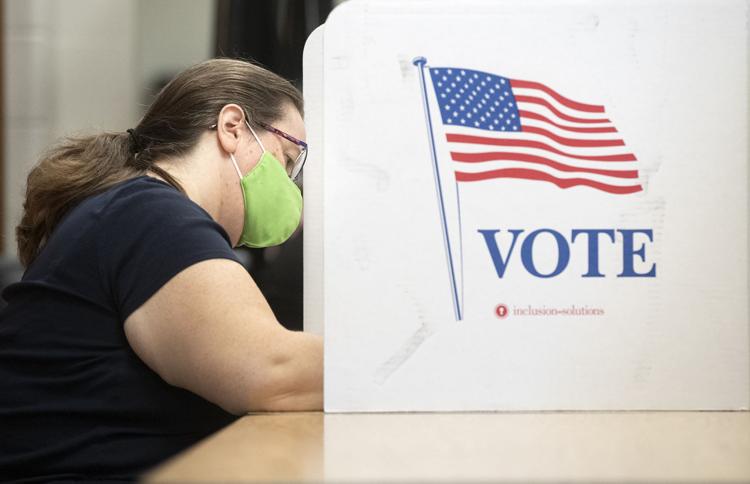 General Election 2020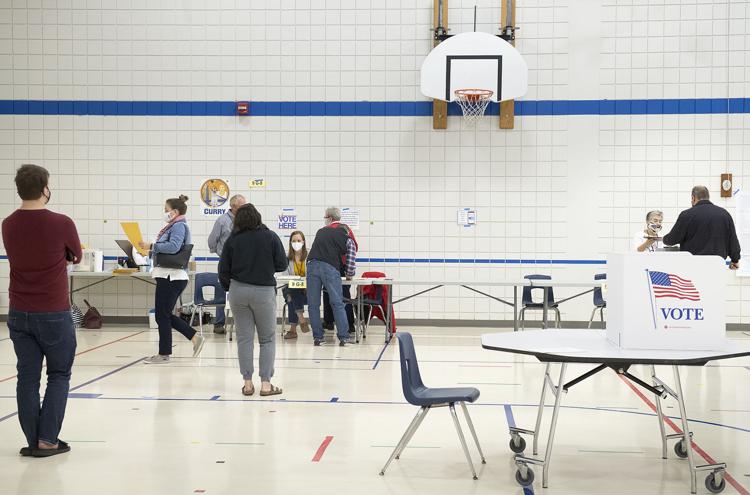 Rural Voting, 11.3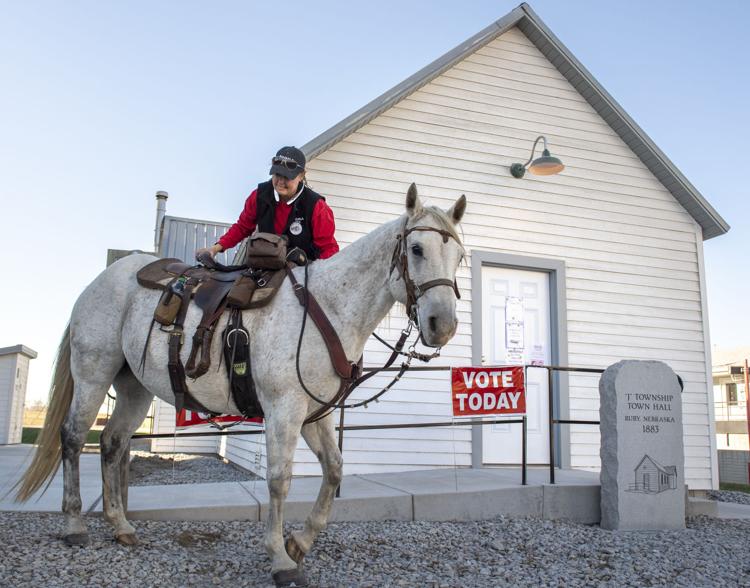 Rural Voting, 11.3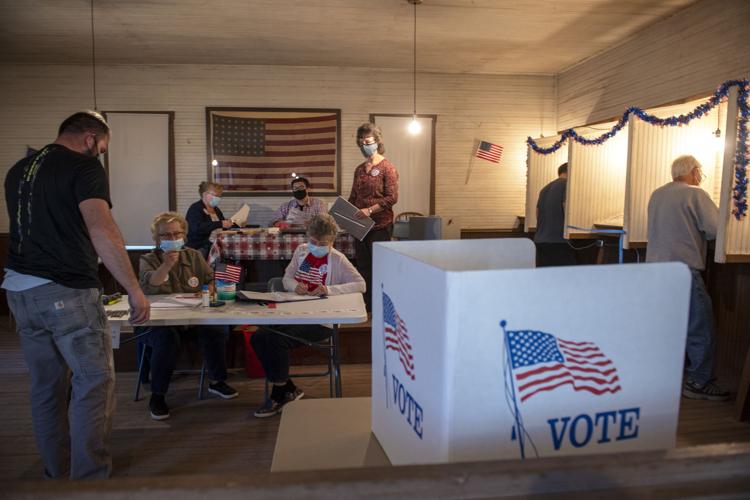 Rural Voting, 11.3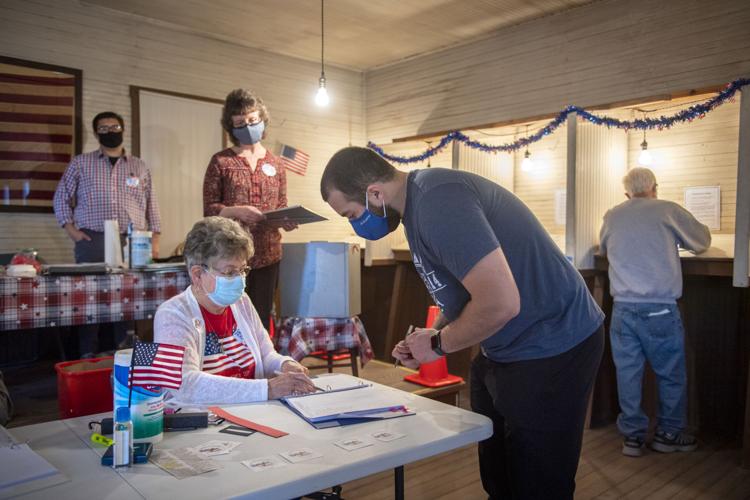 Rural Voting, 11.3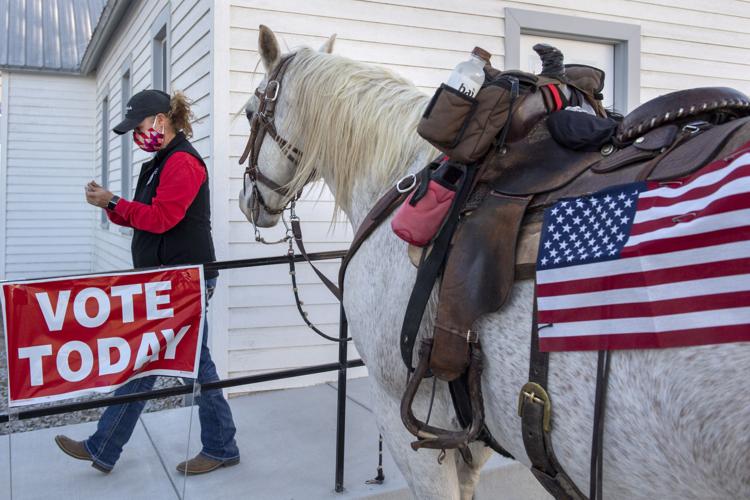 Rural Voting, 11.3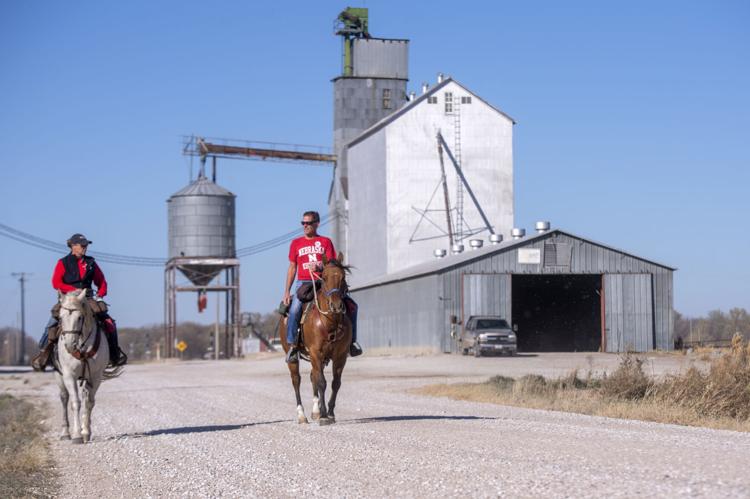 Rural Voting, 11.3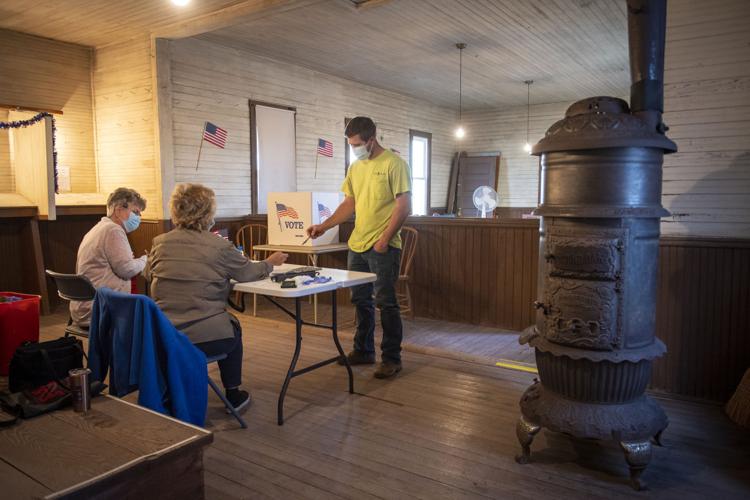 Rural Voting, 11.3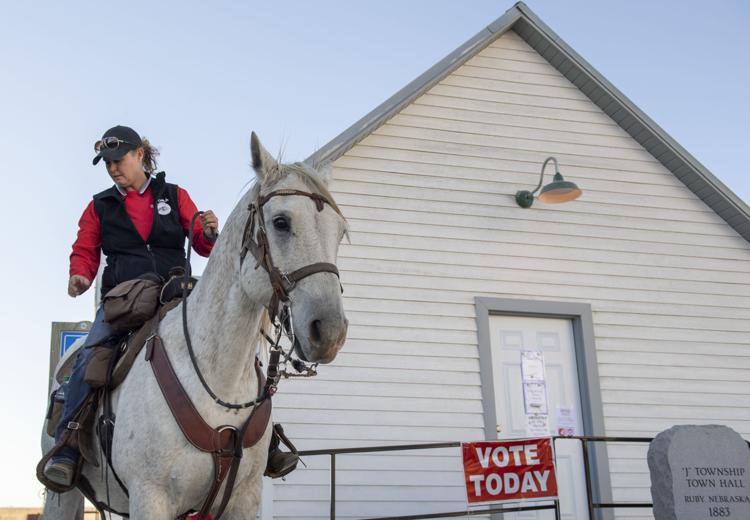 Democrats Election Day, 11.3