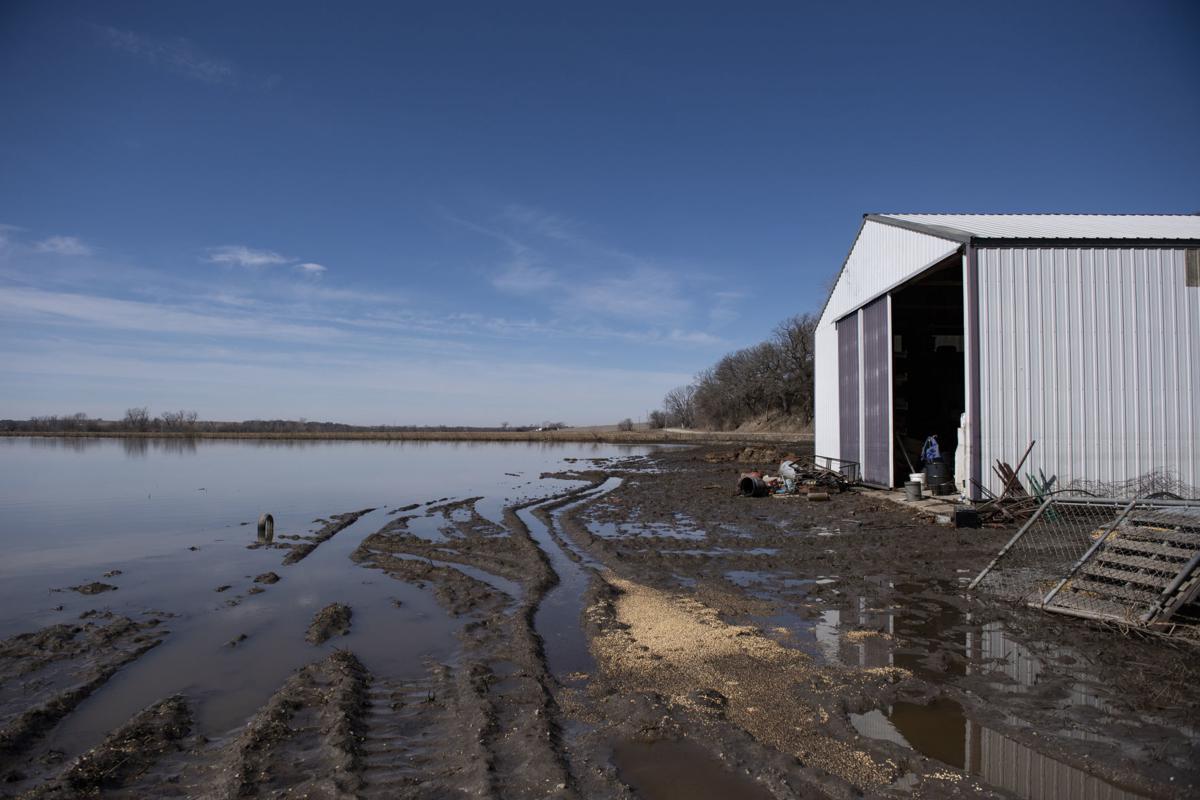 Nebraska has received more than $100 million in federal assistance so far in response to the state's billion-dollar flood disaster in March, with more aid backed up in Congress and yet to come.
Congress needs to resolve a partisan squabble over the amount of disaster assistance for Puerto Rico and border funding, ignited largely by President Donald Trump, before much of that additional money is available.
The House on Friday passed a $19 billion disaster aid bill over the opposition of most Republicans, who said it should also include the Trump administration's $4.5 billion request for stepped up humanitarian aid and law enforcement along the U.S.-Mexico border.
That bill contained an amendment pushed by Rep. Jeff Fortenberry of Lincoln that provided as much as $120 million for immediate flood damage repairs at Offutt Air Force Base.  
Senate Majority Leader Mitch McConnell has said he wants the Senate to reach agreement and pass a disaster aid package for a host of states before the Memorial Day recess.
That bill will contain funding assistance for communities damaged by hurricanes, wildfires, tornadoes and flooding.
Gov. Pete Ricketts was one of 10 governors who signed a letter to Trump and congressional leaders earlier this month urging prompt action on the proposal.
"It is incumbent upon our national leadership to finalize a robust, timely and fair package of assistance," they wrote. 
Here are the latest figures of federal assistance already approved for Nebraska, according to the Federal Emergency Management Agency:
* $19.3 million in grants for housing assistance, including emergency home repairs, replacement and rental assistance for eligible individuals and families in 27 counties.
* $2.38 million in grants for replacement of essential personal property and help with medical, dental, legal and other disaster-related expenses.
* $26.5 million paid by the National Flood Insurance Program to policyholders in payments to expedite the recovery process.
You have free articles remaining.
* $29.5 million in low-interest disaster loans for homeowners, renters and businesses approved by the Small Business Administration. 
* $25 million in a Federal Highway Administration grant to help fund initial road and bridge repairs throughout the flooded area.
Sen. Deb Fischer, chairwoman of the surface transportation subcommittee of the Senate Commerce, Science and Transportation Committee, helped accelerate the early highway grant.
No figures are yet available for FEMA's public assistance grant program.
"More than 300 (public assistance) projects have been requested," said Jodie Fawl, spokeswoman for the Nebraska Emergency Management Agency. "Projects have begun to be written, but the deadline is May 20. We anticipate another 100 projects will be submitted."
Early estimates indicate that individual and public losses in Nebraska may fall between $700 million and $1 billion, Fawl said. That's a figure that does not include agricultural losses.
The Nebraska Department of Agriculture has estimated $440 million in crop losses and $400 million in cattle losses. 
"This is an historic event and its costs will exceed that of all previous disasters in Nebraska," Fawl said.
The Senate deadlock over disaster assistance legislation has been prompted by deep partisan divisions, fed at least in part by Trump's accusations that too much assistance is going to Puerto Rico.
At a rally in the Florida Panhandle on Wednesday night, Trump said Florida is not receiving its disaster aid money because Democrats want to give even more money to Puerto Rico after lavishing the island with earlier assistance to deal with hurricane devastation suffered two years ago.
Friday's House measure originally added $3 billion to help Midwest states such as Iowa and Nebraska recover from this spring's floods — but then was successfully amended on the floor numerous times by lawmakers in both parties, who added $1.9 billion to the measure, chiefly to rebuild military bases in Nebraska and Florida and deliver more flood aid for the Midwest.
All three members of Nebraska's delegation voted with the House majority in passing the bill.
In a recent tweet, the president said Senate Democrats would be "taking dollars away" from Midwestern farmers and other disaster recipients if they continue to push for more aid to Puerto Rico.
"The Dems don't want farmers to get any help," Trump tweeted.