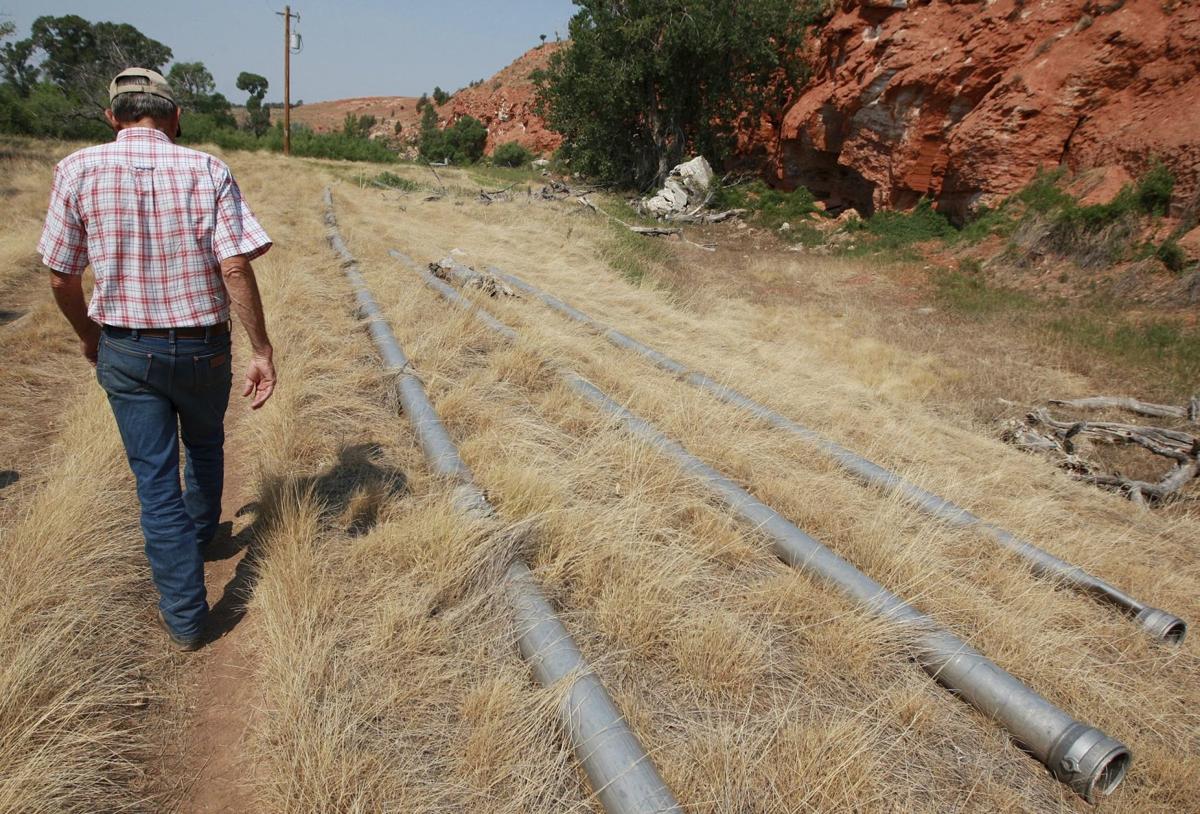 Nebraska and Wyoming members of Congress on Thursday called upon the U.S. Department of Agriculture to provide crop insurance protection for ag producers impacted by the collapse of a vital irrigation tunnel in July.
"The water disruption has affected approximately 107,000 acres of corn, sugar beets, dry edible beans and alfalfa crops," the legislators wrote Secretary of Agriculture Sonny Perdue.
Before its collapse, the Gering-Ft. Laramie-Goshen irrigation canal tunnel -- which was built in 1910 -- transported water to land in western Nebraska and Wyoming.
The request seeks a USDA Risk Management Agency evaluation and determination that the disaster qualifies as an insurable event.
You have free articles remaining.
"This should be pretty simple," Sen. Ben Sasse said. 
"This is a qualifying event to be covered by crop insurance and Nebraskans are suffering right now.
"A lot of folks will go bankrupt unless the Risk Management Agency does what's right."
Sen. Deb Fischer and Rep. Adrian Smith also signed the request, which noted that "the lack of irrigation water and adequate supplemental rainfall has taken a serious toll on the planted areas, crop yields and crop quality."
Perdue will be in Nebraska Friday for an appearance at the State Fair in Grand Island.