ASHLAND — Trade was the topic most on the Nebraska congressional delegation's mind Thursday as its five members huddled with several hundred business and civic leaders at the annual Chamber of Commerce legislative summit. 
Gov. Pete Ricketts kicked off the event at the Strategic Air Command and Aerospace Museum with criticism that "Democrats in Congress are dragging their heels" in delaying ratification of the new United States-Mexico-Canada trade agreement (USMCA) negotiated by the Trump administration.
The new pact, written at the president's insistence to replace the North American Free Trade Agreement, promises to be "a great deal," the governor said, and it "needs to get locked down."
Following the governor's remarks, Sen. Deb Fischer said that is a top priority and "we need to get (it) done."
"We shouldn't let politics get in the way," Rep. Don Bacon said.
Rep. Adrian Smith said while it's important to seal the USMCA deal, he's also "excited that a new agreement with Japan is moving forward."
Thursday's event, sponsored by the Nebraska Chamber of Commerce and Industry, the Lincoln Chamber of Commerce and the Greater Omaha Chamber of Commerce, annually brings business leaders together with elected state and congressional officials in a setting halfway between Omaha and Lincoln.
The backdrop for the emphasis on new trade agreements includes President Donald Trump's withdrawal from the Trans-Pacific Partnership negotiated by the Obama administration, a pact that included Japan, Mexico and Canada, along with his scuttling of the NAFTA accord.
Last December, the Nebraska Farm Bureau issued a report that the blow-back from U.S. tariffs imposed by the Trump administration as part of the emerging trade war cost Nebraska farmers a billion dollars in farm income during the year.
"I'm not a fan of tariffs," Smith said during Thursday's event.
Ricketts noted that he will continue his series of gubernatorial trade missions overseas, with journeys to Japan, Vietnam and Germany on his schedule.
During his remarks. Sen. Ben Sasse pointed to the significance of a parade of new federal judges nominated by Trump and approved by the Senate.
"Judges matter a lot," he said, in helping determine "what limited government means."
And "President Trump has done an amazing job with the kind of people he has nominated," Sasse said.
Forty-three new U.S. Circuit Court judges have been confirmed by the Senate along with two new U.S. Supreme Court judges, he said.
Sasse has played an active role in that process as a member of the Senate Judiciary Committee.
Addressing the most recent outbreak of gun violence in America, he said that "obviously we have a Lone Ranger shooter problem" and some of it can be attributed to mental illness that might be addressed through so-called red flag legislation that authorizes courts to temporarily confiscate firearms from people who are deemed to be a danger.
Sasse described that kind of action as "a guard rail."
Rep. Jeff Fortenberry brought Chamber members up-to-date on his recent activities, which included flood recovery appropriations for Offutt Air Force Base, funding for additional rural broadband development and efforts to lower drug costs.
Fortenberry is a member of the House Appropriations Committee.
Federal Legislative Summit 2019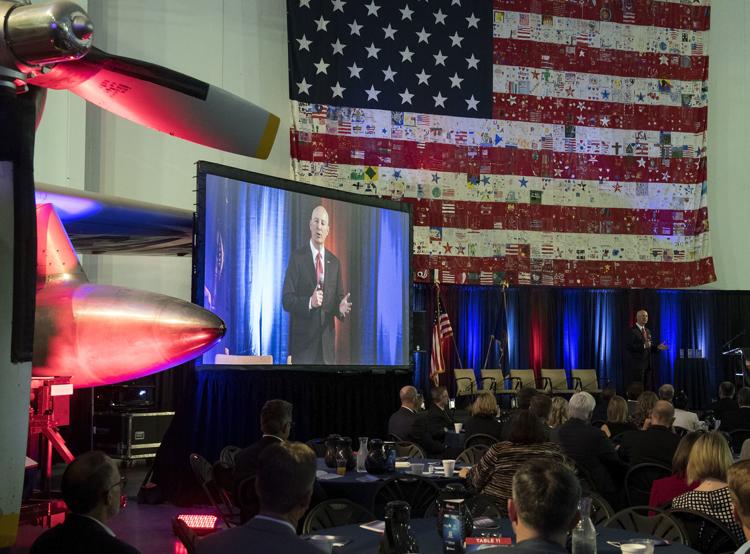 Federal Legislative Summit 2019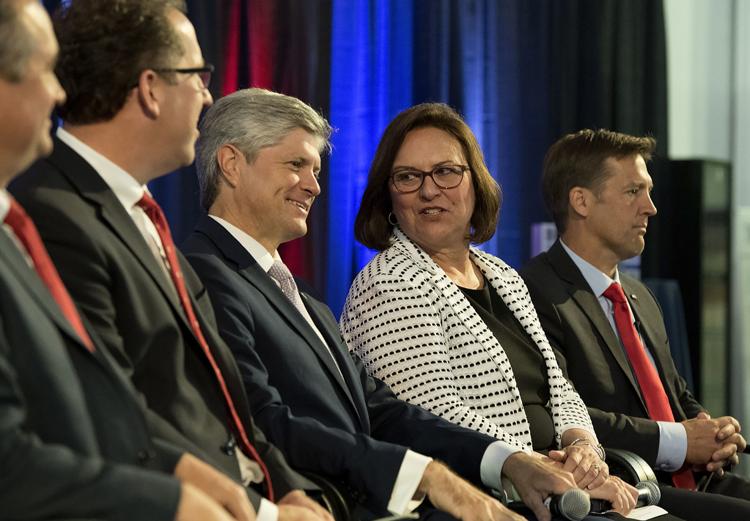 Federal Legislative Summit 2019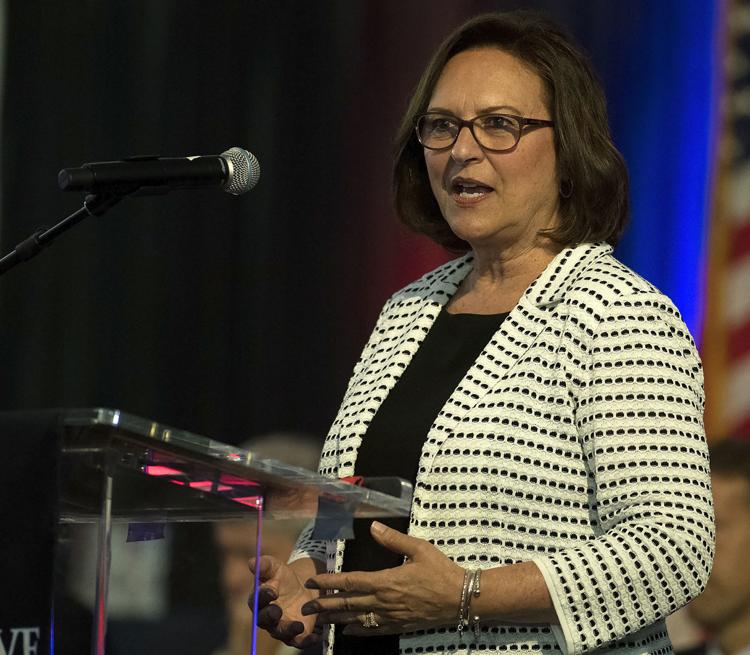 Federal Legislative Summit 2019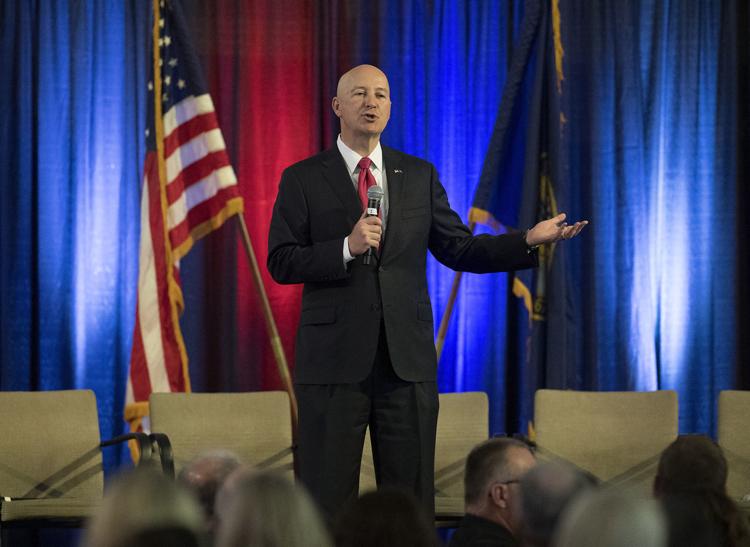 Rep. Jeff Fortenberry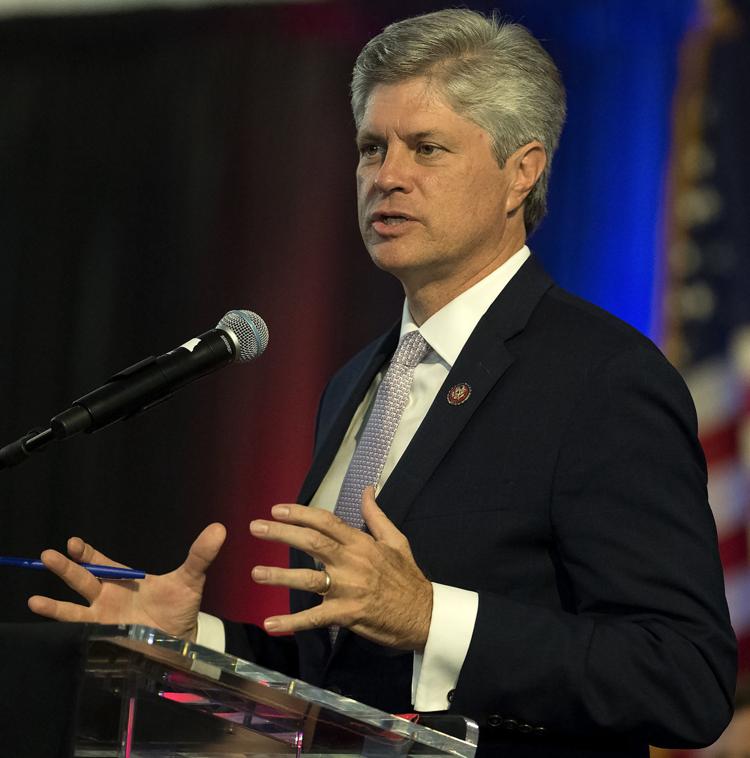 Don Bacon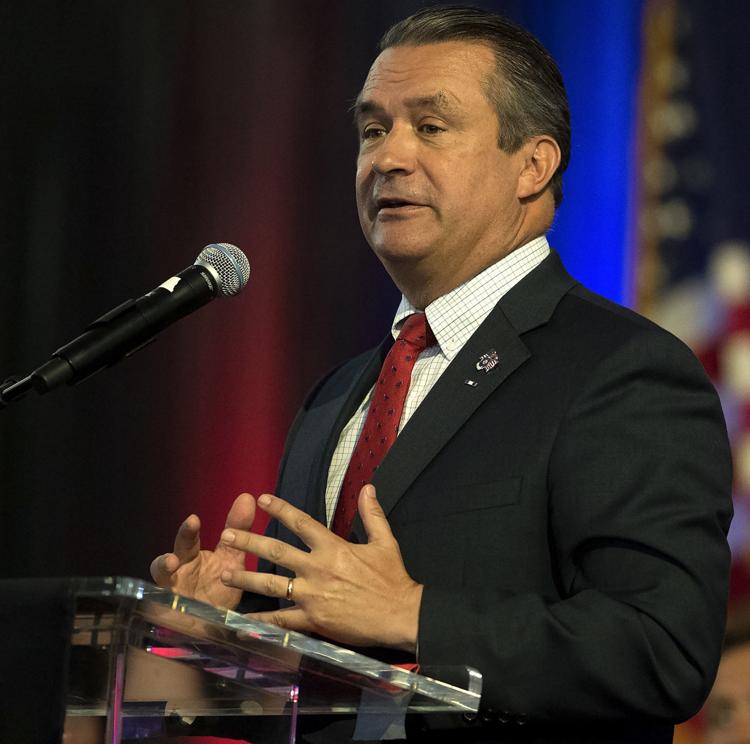 Federal Legislative Summit 2019
Federal Legislative Summit 2019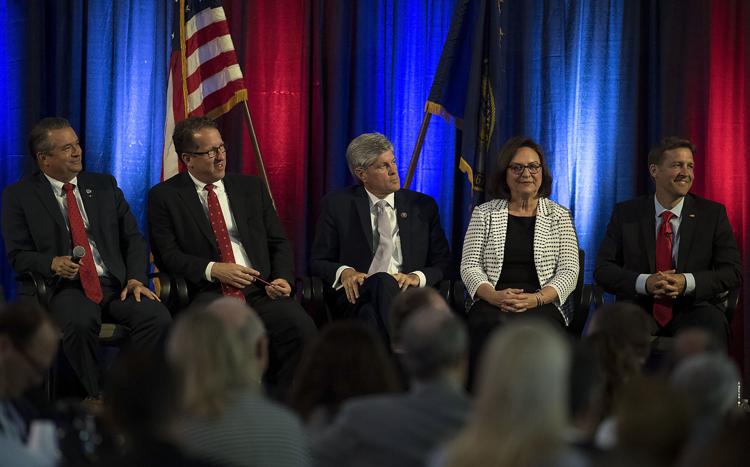 Federal Legislative Summit 2019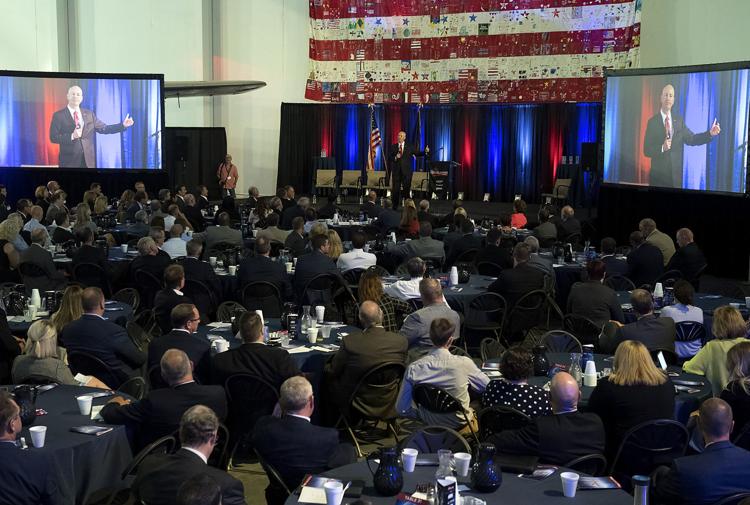 Federal Legislative Summit 2019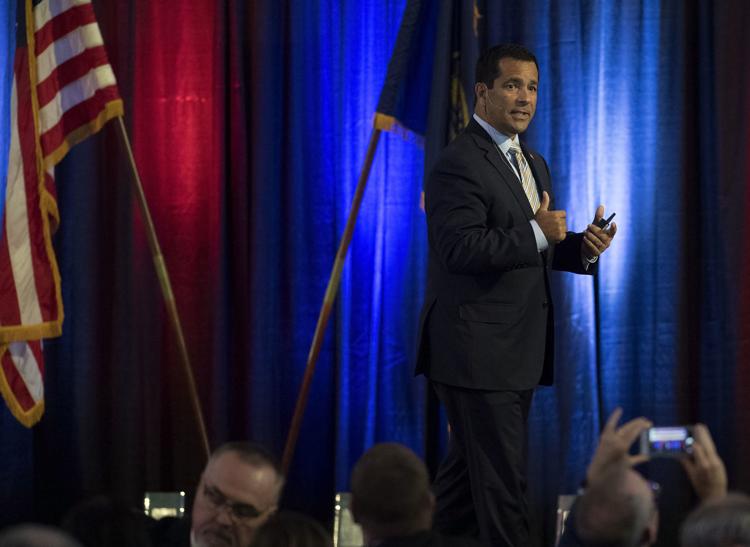 Sen. Ben Sasse
Be the first to know
Get local news delivered to your inbox!