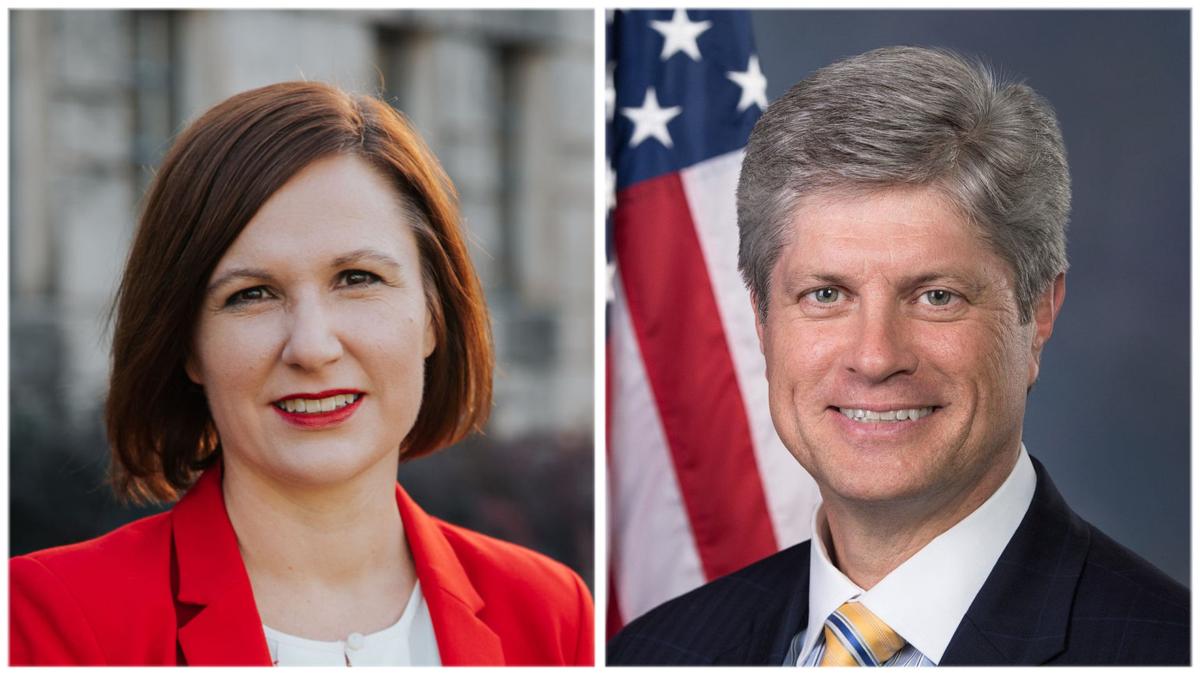 Republican Rep. Jeff Fortenberry is facing the most competitive reelection challenge he has confronted since he won his second term as a congressman 14 years ago.
While Democratic nominee Kate Bolz, a Lincoln state senator, is the most formidable opponent Fortenberry has faced since 2006 — a fact that the eight-term congressman clearly recognizes as evidenced by the amount and tone of his TV campaign advertising — the odds clearly remain on his side.
Voter registration numbers in eastern Nebraska's 1st District strongly favor Republicans over Democrats. The count is 192,664 to 124,182, but there also are 91,442 registered nonpartisans, or independents, melted into the mix.
The difference in available campaign funding is substantial: Fortenberry began with nearly $2 million already accumulated in cash on hand; Bolz had raised $551,000 as of June 30, an impressively large figure for a Democratic challenger in the district.
The 1st District hasn't elected a Democrat to the U.S. House since Clair Callan of Odell won a single term in 1964, more than a half-century and 28 elections ago.
But there was a rupture in the Republican fabric two years ago, when Fortenberry, a former Lincoln city councilman, lost Lincoln for the first time.
Lancaster County voters gave the edge to underfunded Democratic challenger Jessica McClure by 1,575 votes.  
However, Fortenberry wasn't the only Republican incumbent to lose Lincoln in 2018: So did Gov. Pete Ricketts and Sen. Deb Fischer.
Fortenberry was comfortably reelected in the district, which includes Norfolk, Bellevue, Fremont and Columbus, compiling a 48,000-vote margin.
The congressman has been unusually aggressive in TV advertising this year, negatively targeting Bolz, a member of the Legislature for the past eight years. She will be term-limited out of office at the end of 2020.
Bolz has increasingly centered on the issue of health care coverage as Americans face not only a runaway coronavirus pandemic, which recently has shown signs of growing more intense in Nebraska, but also the uncertainty of an approaching U.S. Supreme Court decision that could erase the Affordable Care Act and its guaranteed health care coverage for Nebraskans with preexisting conditions.
A member of the Legislature's Appropriations Committee, Bolz is a social worker who assists families and individuals with disabilities. 
In 2006, Fortenberry defeated former Lt. Gov. Maxine Moul for reelection by 35,000 votes, and that's as close as it has ever been for him.
While Fortenberry, a member of the House Appropriations Committee, is relying on a long-accumulated war chest, Bolz has been grinding it out online with continual fundraising appeals.
"We need to make America safe again," Fortenberry says. "Safe from COVID, safe from violence, safe from discrimination, safe from foreign adversaries and safe for the coming rebirth of American small-business opportunity."
Bolz says: "Health care and jobs are the focus of the nation in response to COVID-19 and these two issues have always been my priorities."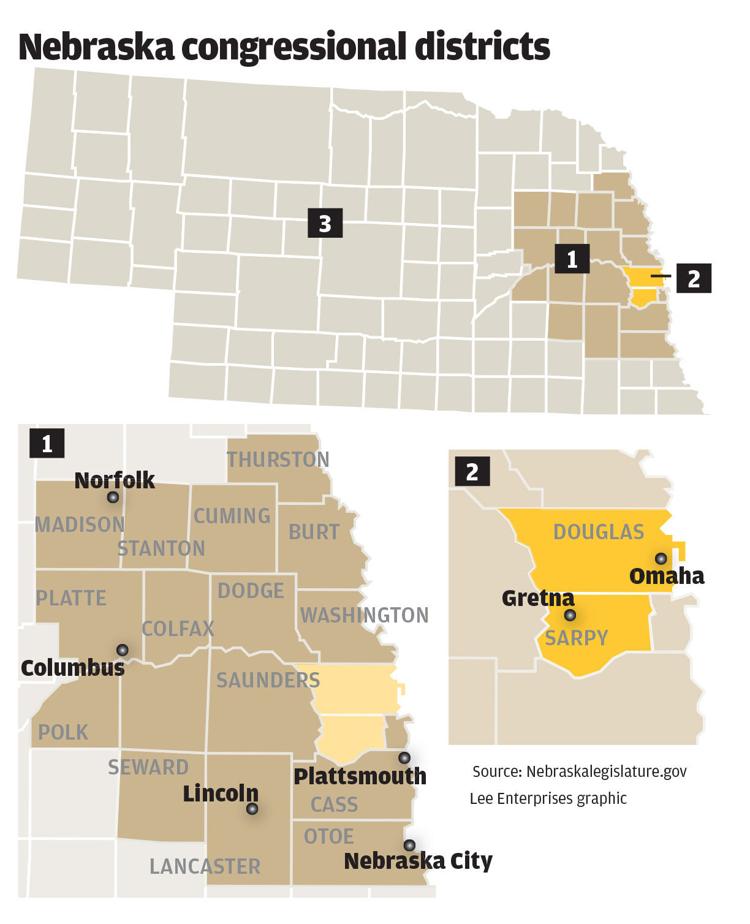 Nebraska's other two House races include a rematch between Republican Rep. Don Bacon and Democratic nominee Kara Eastman in metropolitan Omaha's highly-competitive 2nd District and an easy reelection pathway for Republican Rep. Adrian Smith in western and central Nebraska's 3rd District.
Bacon defeated Eastman by 4,945 votes in 2018, following the usual 2nd District Republican pattern of making up for losing numbers in Douglas County (Omaha) with a flood of GOP votes from Sarpy County precincts. 
Bacon, a retired U.S. Air Force brigadier general, is seeking a third term.
Smith is matched against Mark Elworth Jr., who lives in Omaha outside the 3rd District and has talked about forming a new party called the Legal Marijuana Now Party. 
House candidates are not required to live in the district that they seek to represent, only within the state.
Smith, a former state senator from Gering who won reelection to the House in 2018 by 114,000 votes, is seeking his eighth term.
In addition to all of western and central Nebraska, the vast district includes the northeastern and southeastern corners of the state. 
The 2020 Journal Star general election Voter's Guide
Your guide to Lincoln-area and statewide races and ballot questions that will appear on the Nov. 3 general election ballot. Click on a race name to see the candidates and learn about their views on the issues.
Get Election 2020 & Politics updates in your inbox!
Keep up on the latest in national and local politics as Election 2020 comes into focus.