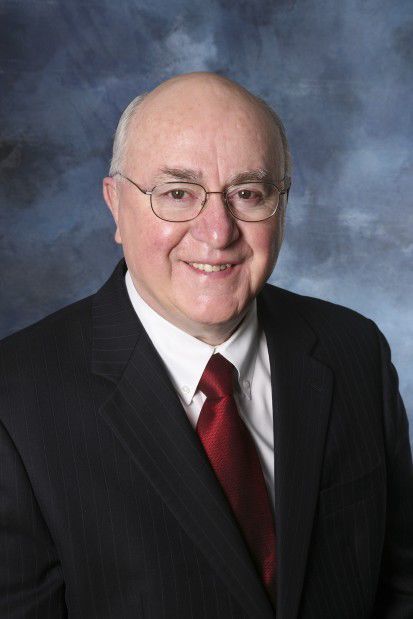 Bob Kerrey told Secretary of State John Gale on Monday that the language Gale used in a ruling that placed Kerrey's name on Nebraska's ballot as a Democratic Senate candidate seemed designed to be used against him politically.
"It is as if you wrote the statement for the expressed purpose of giving Karl Rove some language to use in one of his commercials against me," Kerrey stated in a letter to the Republican secretary of state.
The ruling that Kerrey qualifies as a Senate candidate under the provisions of the U.S. Constitution was accompanied by Gale's declaration that Kerrey had failed to establish Nebraska residency at the time of his filing, took one oath declaring residency "pretty cavalierly," and acted in a manner that was "troubling, without a doubt."
In his letter, Kerrey stated: "What I find surprising -- given your reputation as a fair and reasonable man -- is the language of your opinion.
"What is most surprising of all is that none of this, as you ultimately acknowledge, has anything to do with whether I was eligible to run for the Senate.  After leaving the impression that it does, at the tail end of your letter (containing the ruling), you make it clear that it does not."
Gale's ruling responded to a protest filed with the secretary of state by the Nebraska Republican Party that questioned Kerrey's residency and eligibility to be a candidate.
Kerrey also objected to Gale's language suggesting he rushed back to the state to claim residency before the March 1 filing deadline.
"I did not 'rush back' as you claim," Kerrey wrote.
"I came back, back to the place of my birth, back to the place where I attended school, back to the place I joined the Navy, back to the place that welcomed me home after I was injured in the war, back to the place where I started my businesses and back to the place where I had the honor of serving as governor and senator.
"I am coming home now.  It's that simple."
Kerrey left Nebraska in 2001 after completing 12 years in the Senate to accept the presidency of New School University in New York City. Kerrey, his wife and 10-year-old son maintain a home there.
Deputy Secretary of State for Elections Neal Erickson said Monday that Gale stood by the ruling he issued last week and wouldn't comment on Kerrey's letter.
Nebraska GOP leaders said they likely will challenge Gale's ruling in court, so this dispute may not be over. State GOP Chairman Mark Fahleson said Monday that the party was talking with different law firms now and hopes to announce its plans by the middle of this week.