Rep. Jeff Fortenberry said the act represents "one of the most significant advancements in community conservation in decades."
Rep. Jeff Fortenberry said: "Elections in Nebraska, either in person or by mail, are secure."
Sen. Ben Sasse on Wednesday criticized President Donald Trump's decision to withdraw nearly 12,000 U.S. troops from Germany, citing "the presi…
The former packing supervisor at an O'Neill tomato plant has been sentenced to federal probation and fined $1,000 for aiding and abetting the …
Democratic U.S. Senate candidate Chris Janicek doubled down Wednesday on his promise to stay in the race, despite growing pressure to drop out…
More than 100 new state employees will help launch expansion of Medicaid coverage to an estimated 90,000 Nebraskans, scheduled to begin Oct. 1.
Nebraska's 1st Congressional District hasn't elected a Democratic member of the House since 1964, shortly after the state lost a congressional…
"Statues … are part of the glue that holds the country together," the Smithsonian director said. "They help to create a shared identity of wha…
You can count proposed legislative and congressional redistricting reform in Nebraska among the victims of COVID-19.
"Not only does she strongly support the Affordable Health Care Act, but she is an advocate of Medicaid expansion," the former senator wrote Fo…
Civil rights organizations on Monday applauded a U.S. Supreme Court decision to overturn a Louisiana law that would have struck a major blow a…
Democrats who have won in Nebraska said the political climate has shifted dramatically. "You get out of Omaha and Lincoln, and finding an elec…
The extension to Oct. 31 will hopefully minimize adverse effects regarding collection accuracy, said Heather Engdahl, Nebraska Counts' census …
U.S. Senate candidate Chris Janicek faced new questions this week about his personal conduct: a female campaign staffer's claim that he discus…
The setting for the ceremony was chosen to promote social distancing, but also because Chief Standing Bear signifies the equal protection unde…
Gov. Pete Ricketts joined President Trump for a roundtable on Thursday on reopening small businesses. "Thank you for all your support for Nebr…
Joseline Reyna said she was overcome with emotion Thursday morning with the U.S. Supreme Court's decision to block an effort to end the Deferr…
"Customers may be encouraged to wear face coverings, but may not be refused service for failure to do so," according to Taylor Gage, the gover…
HELENA, Mont. — The Trump administration has asked the U.S. Supreme Court to revive a permit program that would allow the disputed Keystone XL…
Chris Janicek has refused to withdraw from the race in the wake of allegations that he made sexually inappropriate comments about a staff memb…

Tabitha Health Care Services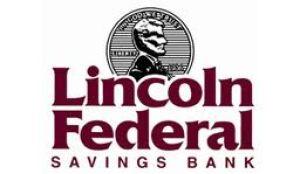 Lincoln Federal Savings Bank
The decision would affect nearly 35,000 LGBTQ people ages 16 and over in Nebraska's workforce, according to the Williams Institute at UCLA, wh…
While state leaders chose to be cautious, President Donald Trump continues to attempt to move the party's national convention from Charlotte b…
"There is a fundamental — a Constitutional — right to protest, and I'm against clearing out a peaceful protest for a photo op that treats the …
An infectious disease specialist at the University of Nebraska Medical Center promises a vaccination is coming.
BILLINGS, Mont. — A U.S. appeals court on Thursday turned down a request by the Trump administration and energy industry groups to revive a pe…
Work started in April at the border crossing in remote northern Montana, and the first 1.2-mile section of the pipeline there has now been completed.
The views of Nebraskans are included along with viewpoints gathered in Colorado and Ohio for a study that focused on middle America's attitude…