Federal Food and Drug Administration Commissioner Dr. Stephen Hahn told Rep. Jeff Fortenberry the FDA will expedite distribution of a new COVI…
Authorities believe Rich's slaying was the result of a botched robbery, but it quickly spawned conspiracy theories that were then fanned by a …
"When Trump campaign lawyers have stood before courts under oath, they have repeatedly refused to actually allege grand fraud," Sasse said, "b…
Sanders, if tapped, would be the first woman of color to serve an American president in that role, which many national political observers des…
"Little girls that look like me will have representation that looks like us," Precious McKesson says. "I wish my grandmother, who passed away …
Many are celebrating the fact that a woman will be joining President-Elect Joe Biden in the White House. "It's a good step in the right direct…
Republicans have differed in their willingness to confront the inevitable now that Joe Biden is projected to win a total of 306 electoral vote…
"Black and Latino voters showed up, but also Native Americans, Asian Americans, Pacific Islanders," Nebraska's Biden campaign director said. "…
Nebraska joined a brief filed by Oklahoma Attorney General Mike Hunter, which argues that the Pennsylvania high court usurped legislative auth…
Former Vice President Joe Biden crossed the threshold of 270 Electoral College votes with win in Pennsylvania.
"If the president's legal team has real evidence, they need to present it immediately to both the public and the courts," Ben Sasse said.
Ricketts acknowledged that he's previously supported legislative efforts to revert back to Nebraska awarding all five of its electoral votes t…
Nebraskans who support Joe Biden have joined in on social media, tweaking the city's name to "Joemaha" and commenting that they are not from N…
Former Lincoln Sen. DiAnna Schimek wanted Nebraskans to think their votes counted.
Thousands of voters decided to split their 2020 ticket, voting for Democrat Joe Biden for president and Republican Don Bacon for House of Repr…
North Omaha civil rights activist Preston Love Jr., launched a write-in campaign in early September, with the backing of the Nebraska Democrat…
It was a big and successful day for Republicans in Nebraska, but Democrats managed to walk away with a jewel -- an electoral vote for Joe Bide…
Republican Sen. Ben Sasse sailed to reelection to a second term Tuesday night, romping to victory in a bizarre contest in which the Democratic…
Republican Reps. Don Bacon and Adrian Smith were also reelected to the House, with Bacon building a somewhat surprisingly comfortable edge ove…
President Donald Trump won the statewide vote, largely because of a flood of Republican support in western and central Nebraska.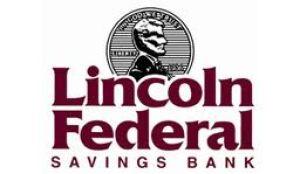 Lincoln Federal Savings Bank

Tabitha Health Care Services
See vote totals on all statewide and Lincoln-area races and ballot questions. 
Your guide to Lincoln-area and statewide races and ballot questions that will appear on the Nov. 3 general election ballot. Click on a race na…
Here's a look back at how people around the world marked the inauguration of Donald Trump.
"Urgent action is needed," the 1st District Democratic congressional nominee says. "Partisanship should not stand in the way."
A total of 21,194 students grades 4-12 also elected Kate Bolz to the U.S. House, Ben Sasse to the Senate and approved a casino gambling initiative.
"We're not out of the woods yet, but there are reasons to be optimistic," the 1st District congressman says.  
Congressional candidate Kate Bolz said she's grateful for the care she has received and will continue to quarantine while she recovers.