Instead of covering our noses and mouths with a mask, we were all donning our special glasses to see the eclipse on Aug. 21, 2017. 
I'm wondering about the price of a plane ticket to Argentina.
BEATRICE — Those wondering what to do with their eclipse-viewing glasses now that the Aug. 21 solar eclipse has passed have a better option th…
During the darkest moments of Monday's mid-day eclipse, Christel Essay appeared to have the sun in her eyes.
BEATRICE — The planning was the easy part, but actually getting married proved to be a little more difficult.
Mormon Island got so full they closed the gates, the Kearney Visitors Bureau ran out of eclipse glasses, and Seward's Bottle Rocket Brewing bl…
Wondering what to do with those special glasses that were good for an hour or so of viewing the eclipse on Monday?
Journal Star reporters and photographers canvassed the state to cover the total solar eclipse. See their stories here.
RAVENNA -- When Paul Jones was 7 years old, he wrote the date Aug. 21, 2017, in a notebook as his chance to view a total solar eclipse.
At Norwood Park it didn't matter that, of all of Lincoln's 57 public schools, students at the northeast Lincoln elementary had the shortest wi…
Sisters Karen Pujals and Laura Wright drove down Saturday from Wisconsin. They met their cousin Cher Carlson and her son Scooter Thomas from D…
FALLS CITY -- As cloudy, rainy weather threatened to put a damper on the Dine in the Dark event in downtown Falls City, the deejay apologized …
BEATRICE -- As the moon moved in between the earth and its star, casting a shadow that crept diagonally across the country at 1,500 mph, the c…
A couple thousand people gathered on the lawn, stairs and upper deck of the Capitol to take in the eclipse Monday. The observation deck was cl…
As Eclipse Day unfolded, dozens of officials kept a watchful eye on the state from inside the Nebraska Emergency Management Agency's operation…
ALLIANCE -- For 85 minutes, an almost childlike excitement took hold of Jim Reinders.
J.R. Bunda whipped out his phone during the middle of the third inning and went live on Instagram so his family in Hawaii and friends around t…
SHUBERT -- "Total cloud cover," Julie Delkamiller told her husband Kory over the phone near the ninth hole on the Frisbee golf course at India…
Thousands of visitors joined Bill Nye the Science Guy at Homestead National Monument on Aug. 21, 2017, for a total solar eclipse.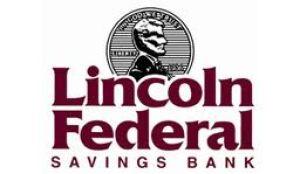 Lincoln Federal Savings Bank

Tabitha Health Care Services
Carhenge drew visitors from around the world — and beyond, it seems — for the total solar eclipse on Aug. 21, 2017.
Here's a look at traffic, crowds, viewing parties for the total solar eclipse.
Barry's Bar and Grill in downtown Lincoln usually doesn't open until 5 p.m. on Mondays.
You would think a welder's helmet would cut it.
Check out this Nebraska-related solar eclipse trivia.
Rose Esther Olp may well be Lincoln's eclipse baby.