Nearly 17 months after the murder of George Floyd, reform measures introduced in the Nebraska Legislature that were prompted by Floyd's death and subsequent calls to action are beginning to take effect. 
Nebraska's Crime Commission on Friday voted to approve a model intervention policy that aims to prevent incidents like the one that led to Floyd's death, requiring law enforcement officers to intervene and report instances of excessive force. 
State statute now requires every law enforcement agency in Nebraska to either adopt the Crime Commission's model policy or craft an intervention policy of its own by Jan. 1. 
The change stems from LB51, a police reform bill introduced by Omaha Sen. Steve Lathtrop and approved in April. The bill was the result of testimony from more than 200 people during two days of hearings last summer amid nationwide calls for police reform following Floyd's death.
"After George Floyd's death, we had a debate in this country about whether we have a problem with individual law enforcement officers or do we have a problem with agencies," Lathrop said earlier this year. 
"Really, I think this bill is responding to both concerns," he added.
The commission's model policy requires an officer to jump in either verbally or physically when another law enforcement officer -- regardless of agency -- uses a level of force that exceeds what an officer "would reasonably need to use in the situation."
It also requires officers to report instances of excessive force to agency supervisors "as soon as feasible." If the two officers work for different agencies, the policy requires supervisors in both to be alerted to the excessive force incident. 
The policy lays out a five-step process for investigating each report and ensuring protections for the reporting officer.
It's unclear how many of the state's law enforcement agencies already have an intervention policy in place. Don Arp, the executive director of the Crime Commission, said the organization doesn't yet track which agencies do or don't. 
The Lincoln Police Department last August implemented its own intervention policy, though it seems to require a higher threshold to force intervention. 
LPD officers have a duty to intervene when they witness a "criminal act committed by an employee." The policy, outlined in the agency's standards of conduct, also requires officers to report violations but does not mention protections. 
"The 21 years I've been here, the Lincoln Police officers have always been held to a higher standard," Lincoln Police Union President Brad Hulse told the Journal Star. "Way before all this stuff actually came about, we were taught, you know, 'You see something, say something. It's your duty to take care of each other.'"
Still, without explicit protections against retaliation and the requirement of a "criminal act," it's unclear if LPD's conduct standards go as far as the Crime Commission's model policy to ensure intervention.
The Lancaster County Sheriff's Office doesn't yet have a policy in place, Sheriff Terry Wagner said, though he announced on Wednesday the agency was accepted into the Active Bystandership for Law Enforcement Project, a national training initiative for agencies committed to building a culture of peer intervention.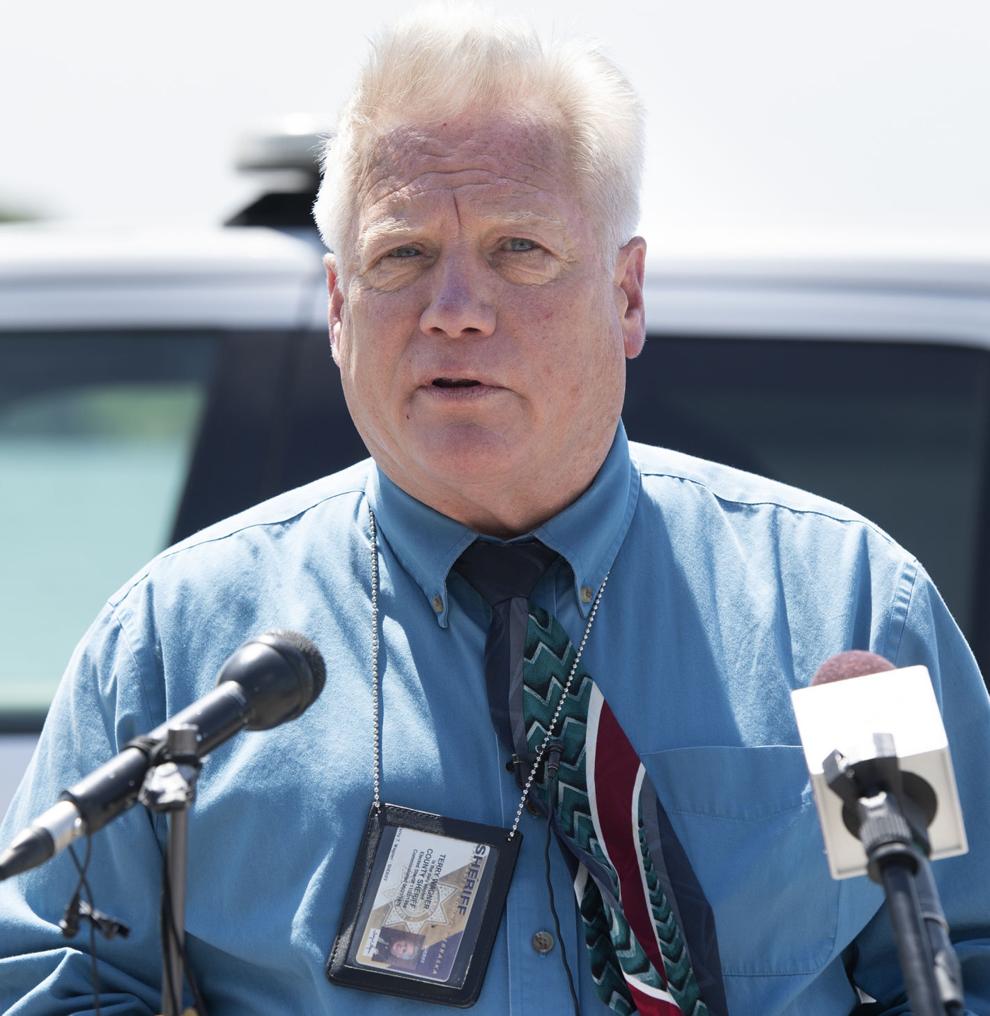 The project aims to provide "practical active bystandership strategies and tactics" to trainees in an effort to prevent misconduct, the sheriff's office announced. 
The protests then were in response to Floyd's death, which Wagner pointed to as an example of the kind of conduct the sheriff's office hopes to avoid by way of its new training initiative.
"Excessive force would be a good (example)," Wagner said Wednesday. "It's kind of one of the things on the George Floyd case -- why didn't those officers intervene?
"If you see a deputy either making an arrest unsafely, not handcuffing properly -- intervene," he added, describing what the training aims to teach its participants. "Say, 'Hey, we need to do this differently.'" 
Wagner said he expected the sheriff's office to have a written intervention policy in place by Jan. 1.