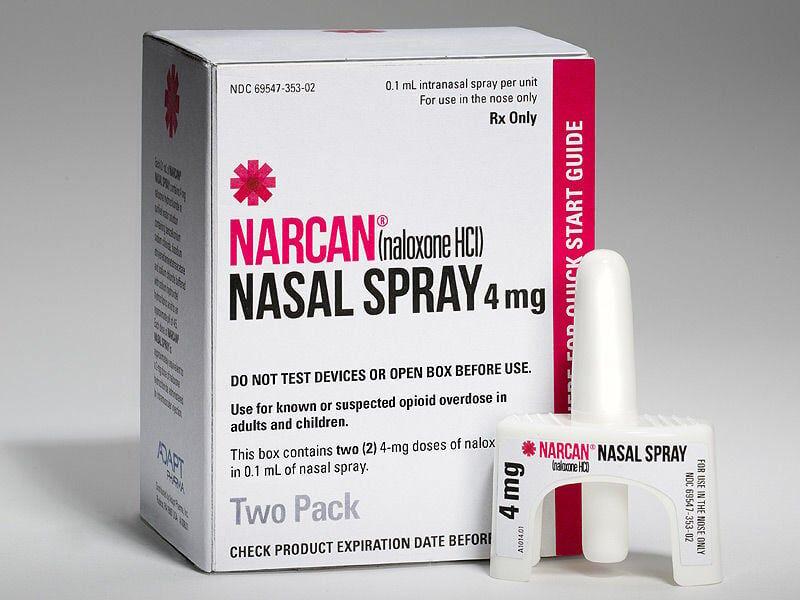 OMAHA — Across the nation, a drug called naloxone — also known as Narcan — is seen as a key tool in the fight against deaths to opioid overdose.
The quick-acting drug is so effective in reversing those overdoses — giving those who experience overdose another chance at life — that a Food and Drug Administration advisory panel last month unanimously recommended making Narcan available without a prescription. If the agency agrees, which is likely, the quick-acting nasal spray could become available over the counter, like aspirin and antacids, in all states by the end of the year.
But few Nebraskans know what Narcan is, where to get it or how to use it, a recent report from the University of Nebraska-Lincoln's Rural Drug Addiction Research Research Center suggests.
The report's authors estimate that between a quarter to one-third of Nebraskans do not understand Narcan, based on data collected over three years in the Nebraska Annual Social Indicators Survey.
The researchers also estimated, based on the same three years' data, that only 10% to 20% of Nebraskans know how to get the drug. Among those who said they knew what Narcan was, only about a quarter knew how to use it.
Patrick Habecker, research assistant professor with the center and a co-author of the report, said the researchers were a bit surprised at the low numbers.
One reason they began looking at the issue was a spike in overdose deaths in Lincoln about two years ago. The researchers added questions about Narcan to the survey in 2020. They asked the same questions in 2021 and 2022.
"You really want to see all of those numbers come up," he said.
Nearly 102,500 overdose deaths were reported nationally during the 12 months ending July 2022. Of those, about 75% involved an opioid of some kind. In recent years, the opioid increasingly involved has been a lab-made version called fentanyl. It's either used to dilute other drugs, such as heroin and methamphetamine, or pressed into pills made to look like pharmaceutical-grade prescription medications — like oxycodone, Xanax, Adderall and Percocet.
While Nebraska's drug overdose death rate is significantly lower than many other states', the numbers have increased in recent years. Some 165 overdose deaths occurred in 2015, according to statewide figures. The total rose to 221 in 2021.
In response, the Nebraska Legislature in 2015 eased access to naloxone. A standing order from the Nebraska Department of Health and Human Services allows residents to purchase the drug from any licensed pharmacist without a prescription. Nebraskans also can get naloxone free of charge at 94 participating pharmacies across the state. They can learn to use the nasal spray by reading the instructions or watching an instructional video at narcan.com.
Habecker said the team also worked to understand the state of knowledge about Narcan across Nebraska. However, the confidence levels in the survey were fairly large, making it difficult to compare one area with another. But there appeared to be a little more knowledge in Omaha and Lincoln.
The researchers, he said, are interested in seeing what happens in the next year. If the FDA approves Narcan for sale over the counter, there likely will be a bigger push from state health officials to get more information out about the medication.
"They've really made it very easy to use and to access," Habecker said in a statement. "This can help combat opioid overdoses, but it requires individuals to know it exists, how to get it and how to use it."