The man who was fatally shot on the porch of his North Omaha apartment came to the city about three years ago to care for his ailing girlfriend, his daughter said Tuesday. 

Larry D. Thompson, 59, who grew up in Kansas City, Missouri, came to like Omaha and stayed after his girlfriend died last year, said his daughter, Shelrina Thompson of Kansas City. Authorities say Thompson was shot, apparently at random, on the evening of March 12 near 28th Avenue and Spencer Street. 
"After his girlfriend died, we talked about him moving back to Kansas City," Thompson's daughter said. "But Dad said, 'I kind of like it here in Omaha. I think that I'll stay.'"
A 15-year-old boy, Christopher Trejo of Omaha, is being held without bail after being charged Monday with first-degree murder, use of a firearm to commit a felony and conspiracy to commit a felony in connection with Thompson's death.
In a Monday hearing in Douglas County Court, prosecutor Natalie Killion said Trejo, who officials said is known to be affiliated with gang members, borrowed his father's Chevrolet Cruze on the day of the slaying and picked up some associates in Sioux City, Iowa.  
Law enforcement officials determined that Trejo and the people he was with had sent numerous text messages stating that they intended "to hunt for people in the projects of North Omaha," Killion said in court.
Thompson, who was sitting on his porch when he was shot, was taken to a hospital, where he died.
Police said they found seven shell casings at the shooting scene. Reports indicated that a vehicle matching the one registered to Trejo's father was seen in the area around the time of the shooting. A search of the vehicle turned up a disposable nitrile glove that had DNA from Trejo and one of his associates on it as well as gunshot residue, Killion said.
"It just seems so weird. So random," Shelrina Thompson said Tuesday in a phone interview. "I was just so shocked to get a call saying, 'Your dad's been shot.' Why would anyone want to shoot him?"
Larry Thompson grew up in Kansas City and graduated high school in 1980. He retired at age 56 after working for the Kansas City Water Department, a railroad and a construction company, his daughter said.
In addition to his daughter and one grandson, he is survived by three sisters. 
"He loved cars and loved people," Shelrina Thompson said. "For as a short a time that he was there in the (Omaha) community, he had a large impact and he made a lot of friends. I've been hearing from a lot of people up there."
Thompson's daughter said her father's friends have been keeping her posted on the search for the people responsible for his death. She said she wants to attend as many court proceedings as possible.
"I hope everyone involved is held to justice," she said. "I'm not sure what's going on in the world today. There are kids driving around just randomly looking to shoot people."
Getting away with murder: Nebraska cold cases
Patricia Webb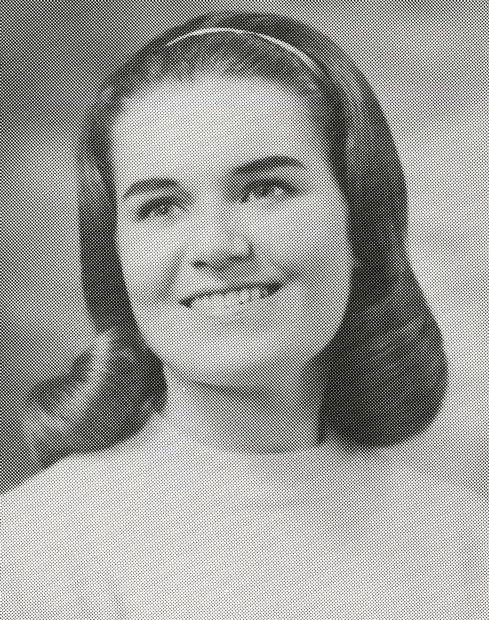 Tina McMenamin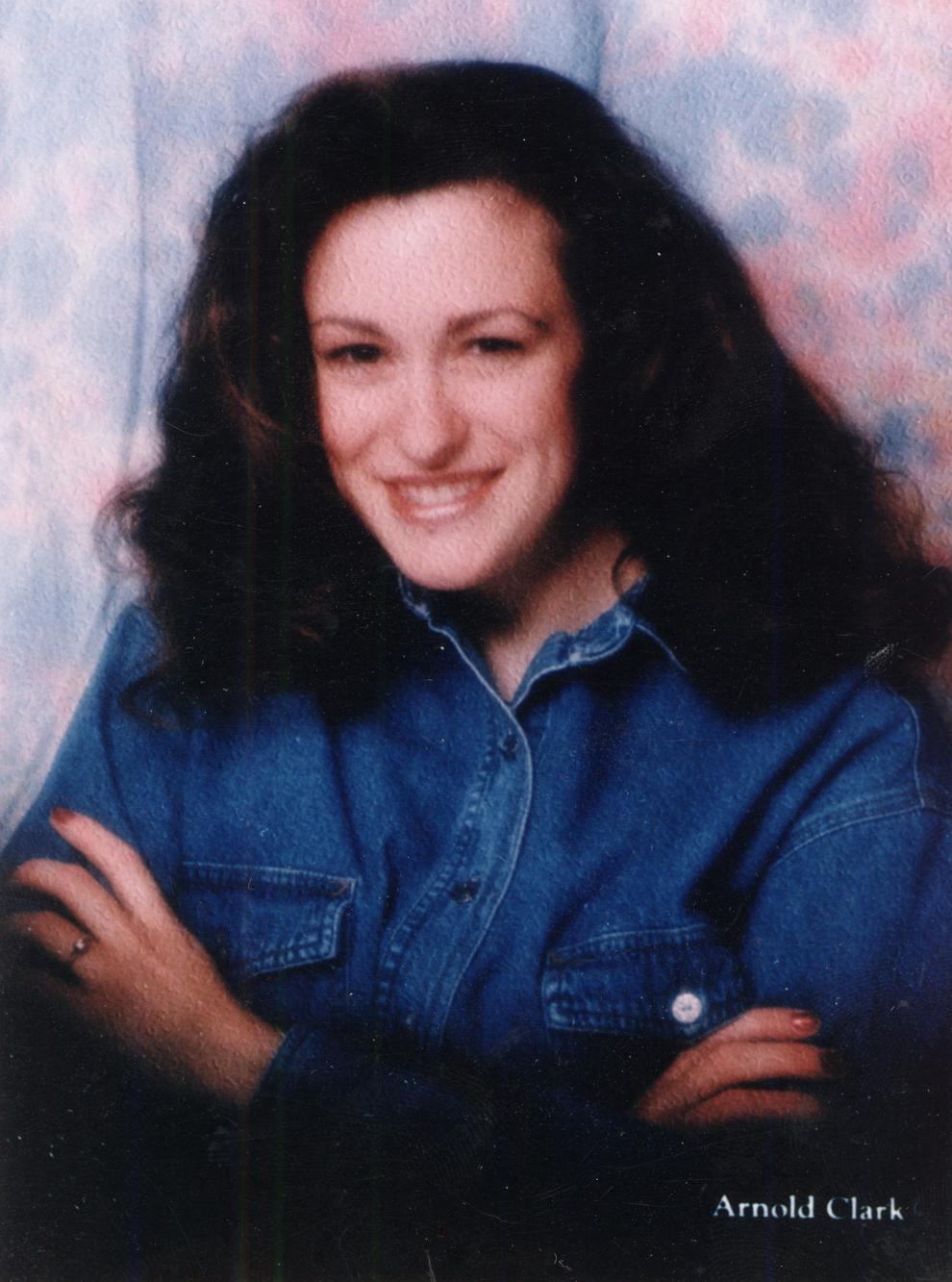 Ali Saleh Al-Saidi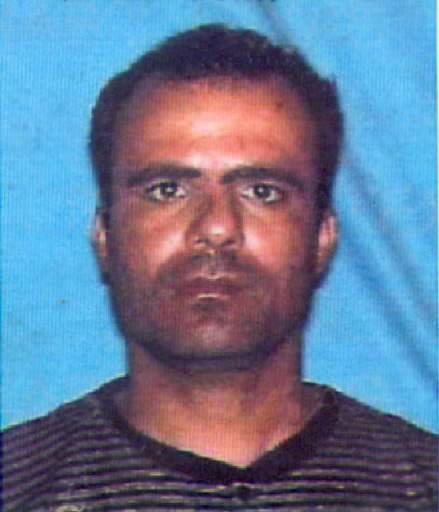 Gina Bos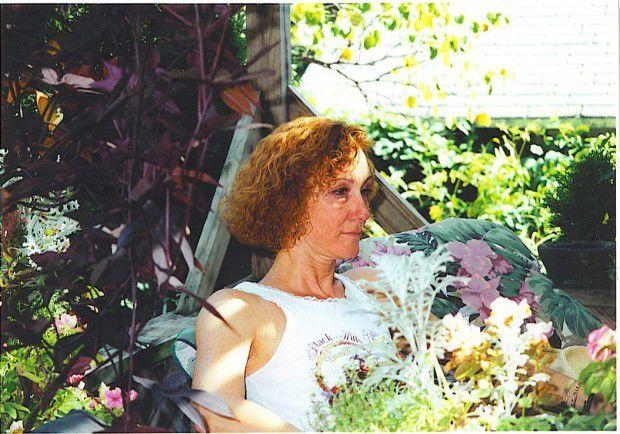 Ann Marie Kelley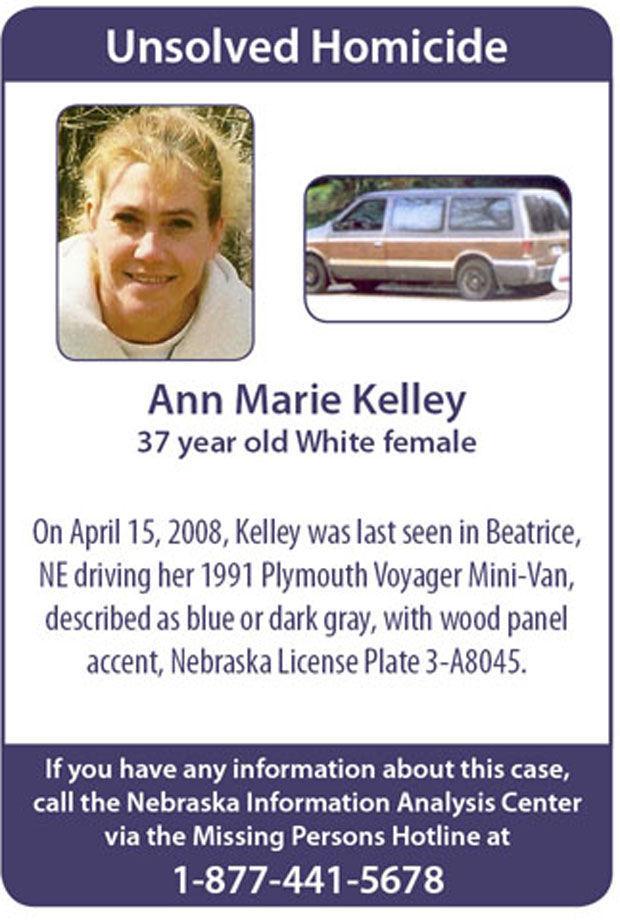 Carl Bittner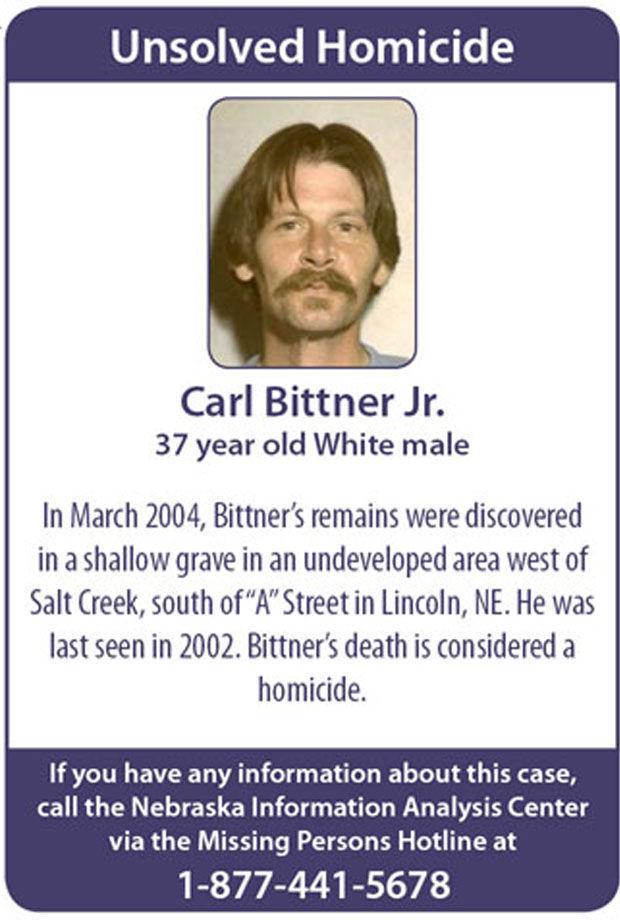 K.K. Kody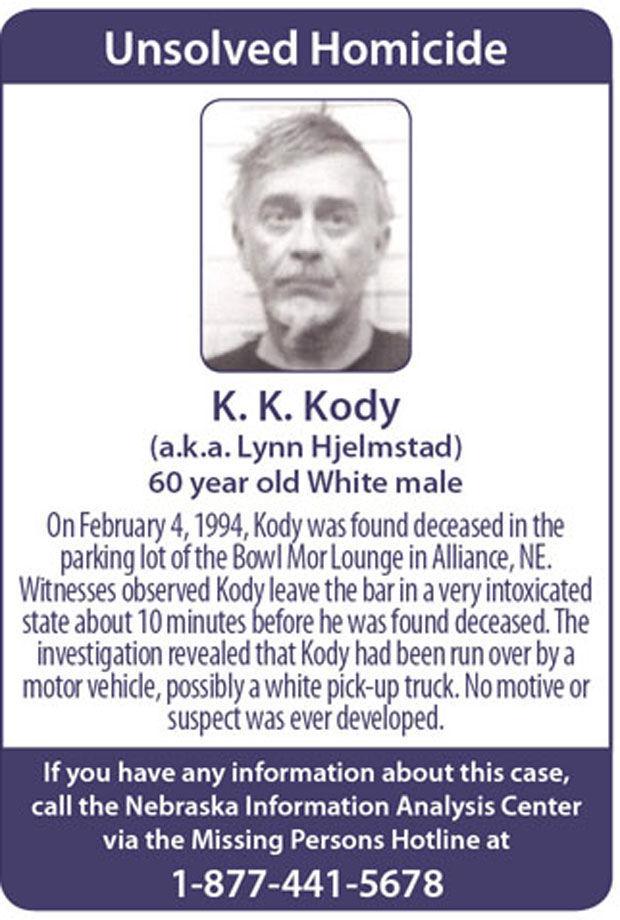 Christi Nichols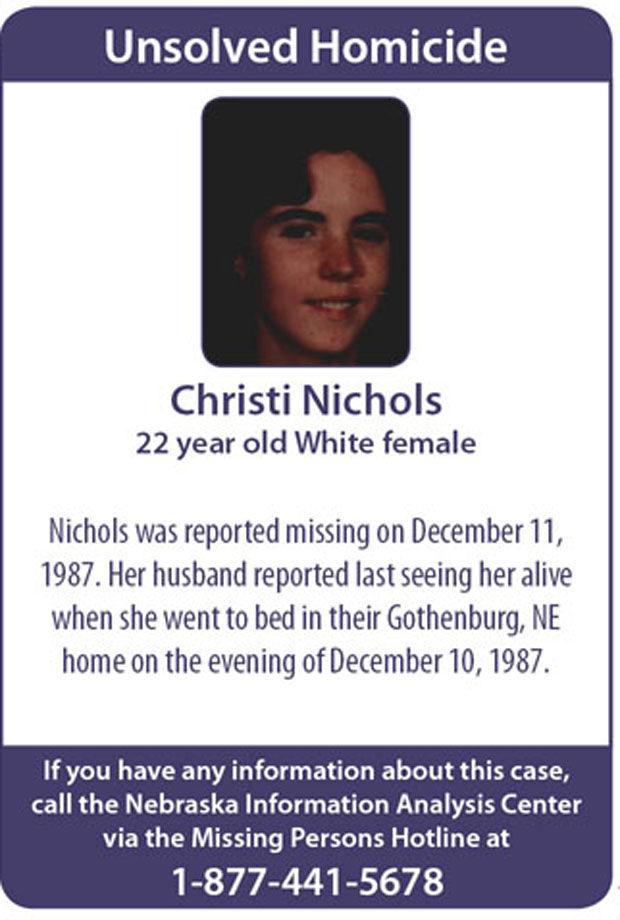 Donald Bennett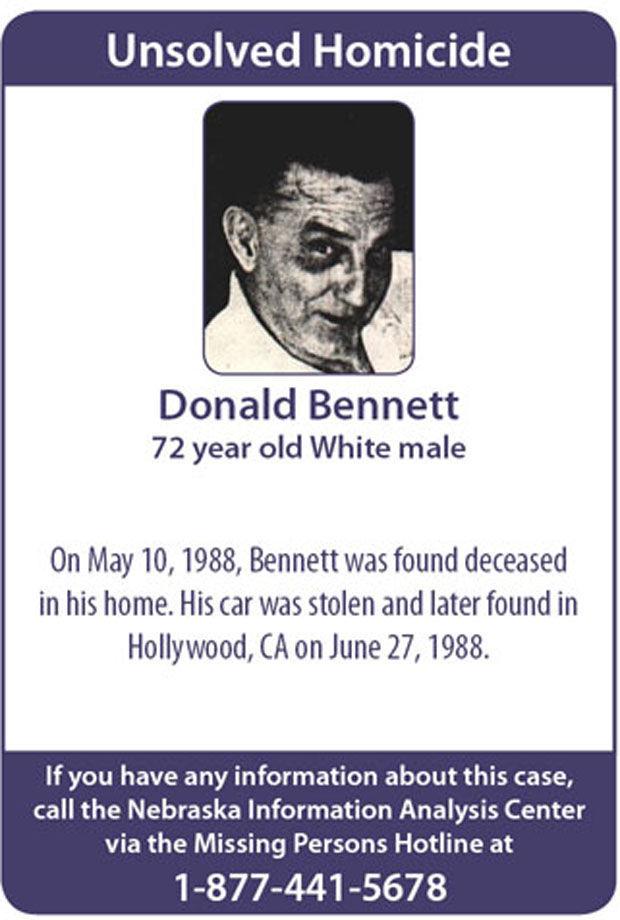 Ernestine Ruschy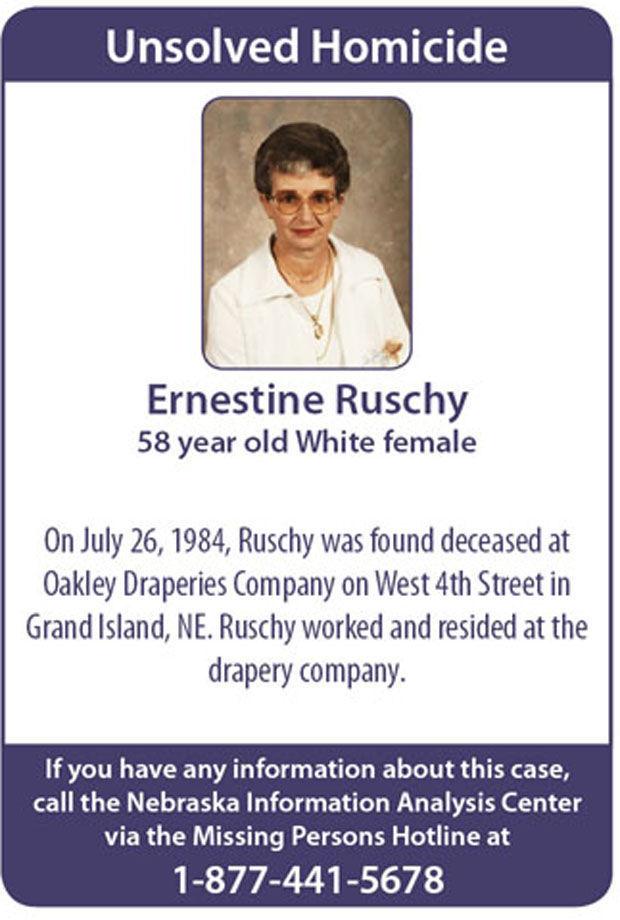 Eugene McGuire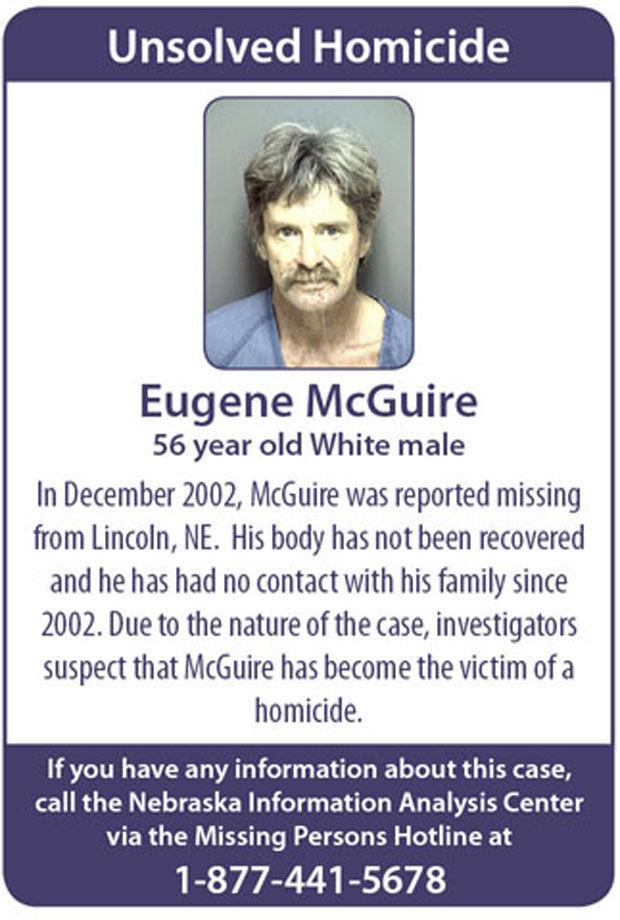 Jay Durnil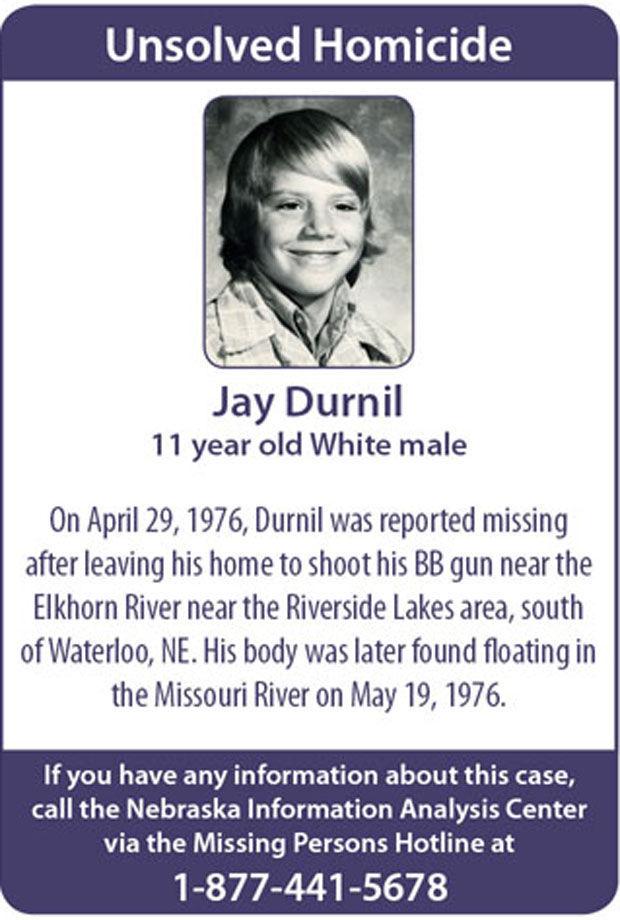 Mary Heese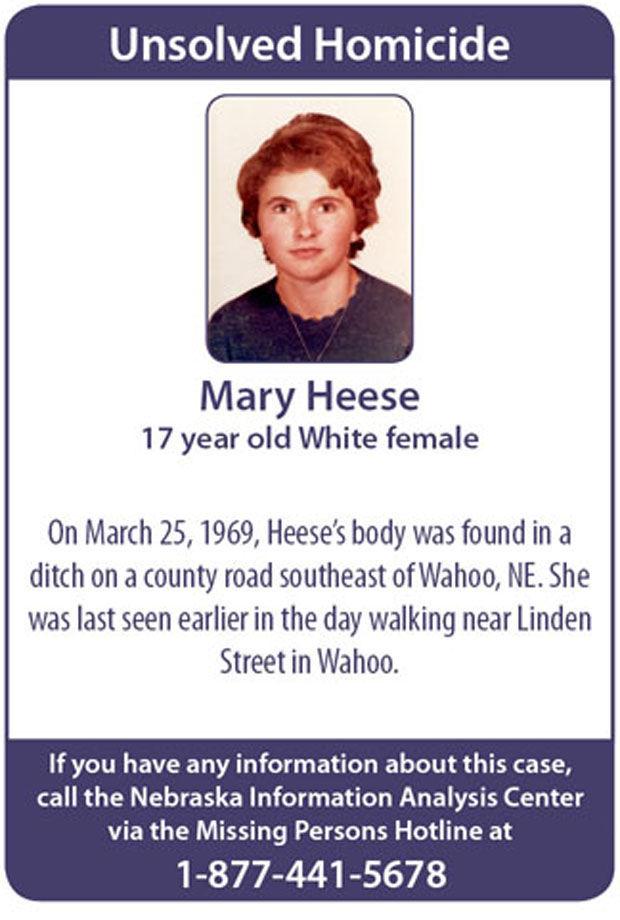 Gregory Moore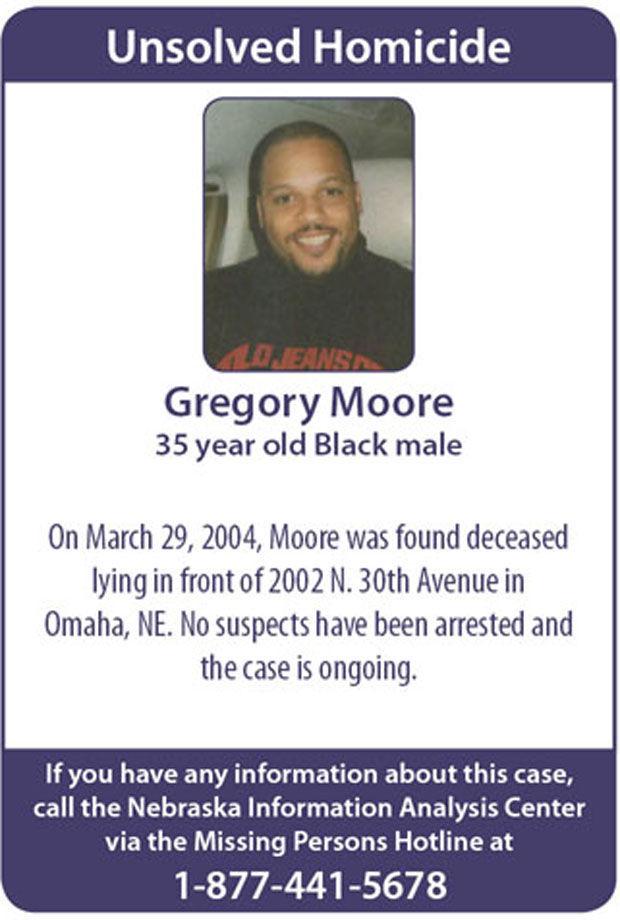 Irvin Settje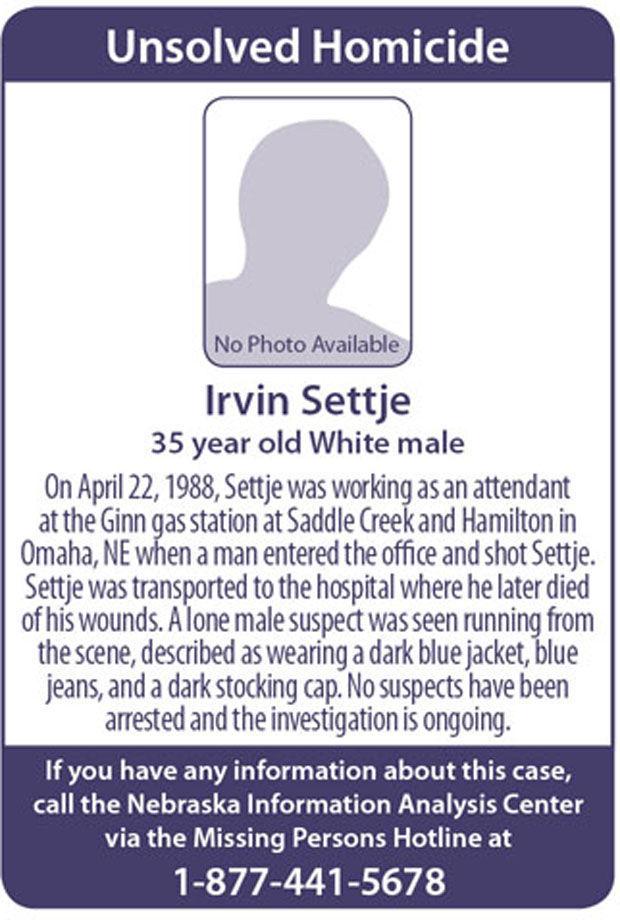 Jason Remsen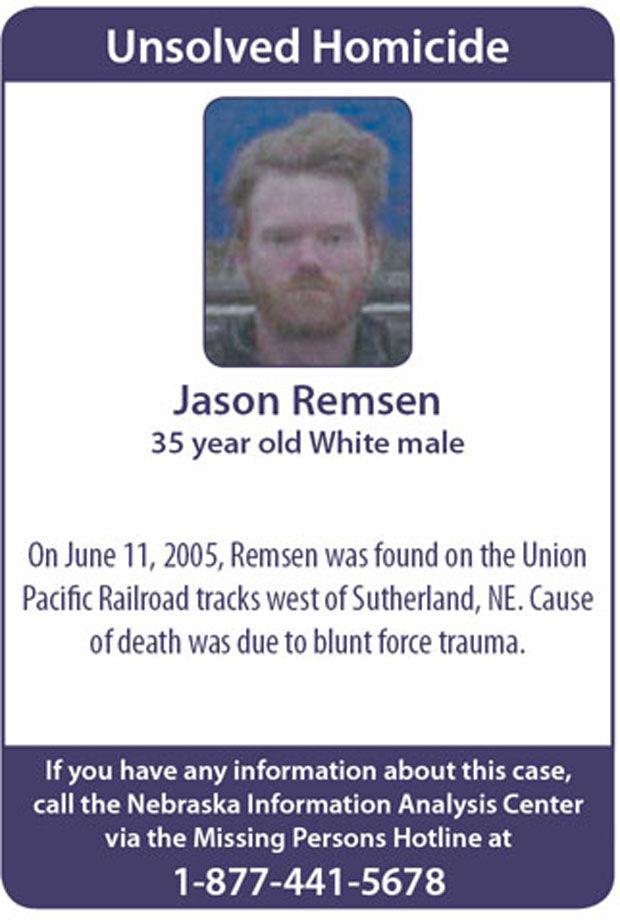 Jason Vesper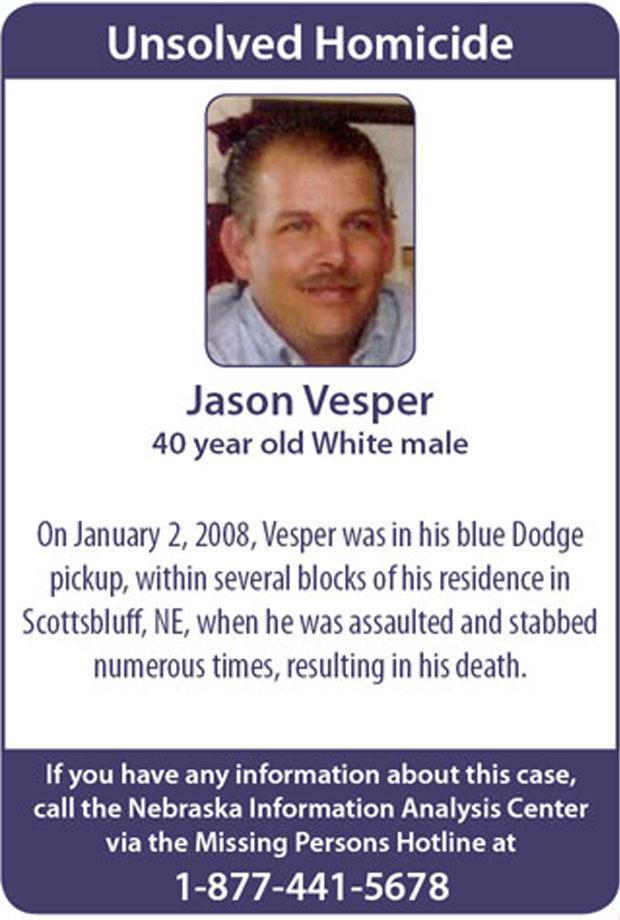 Brian Walker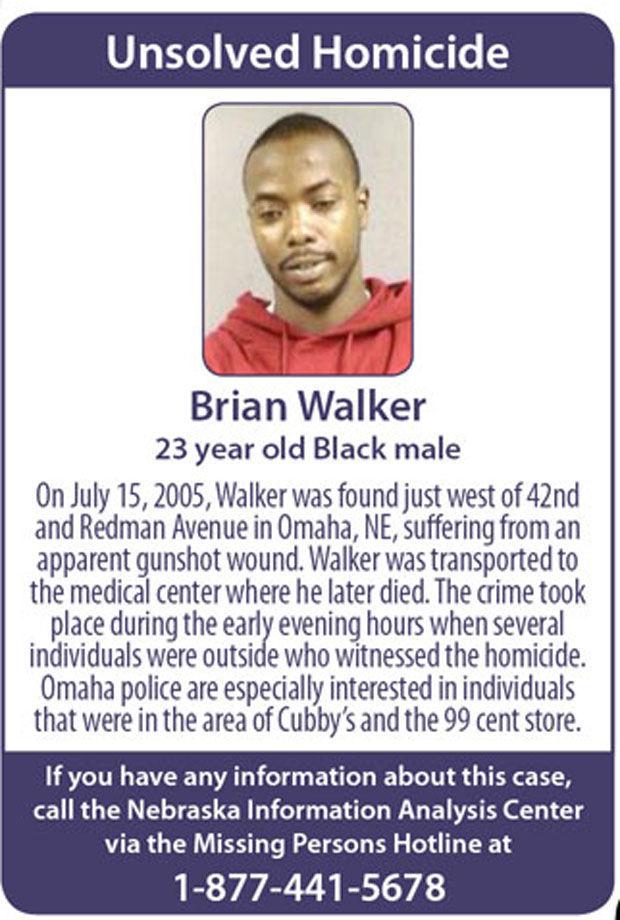 Arthur Morley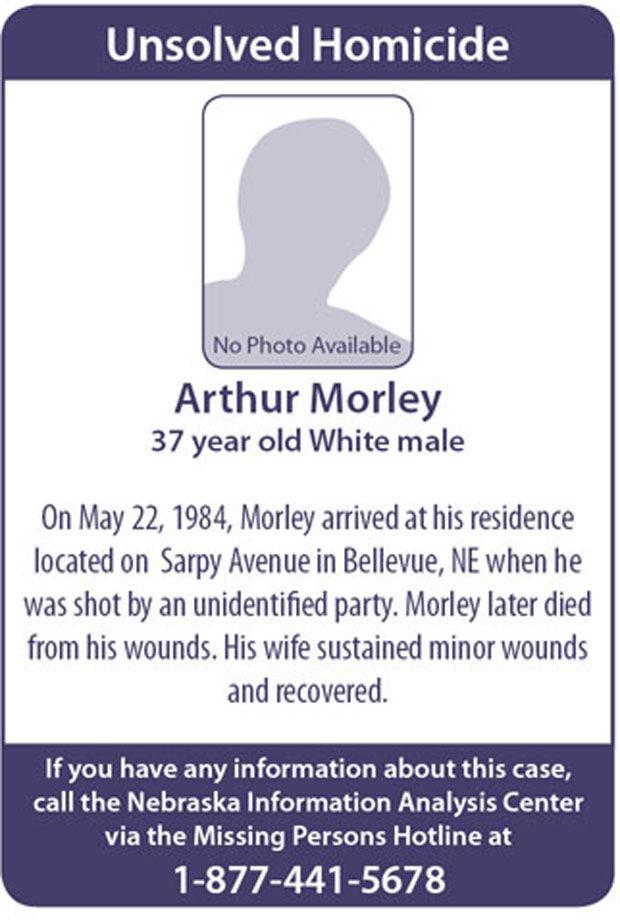 Jay Blockson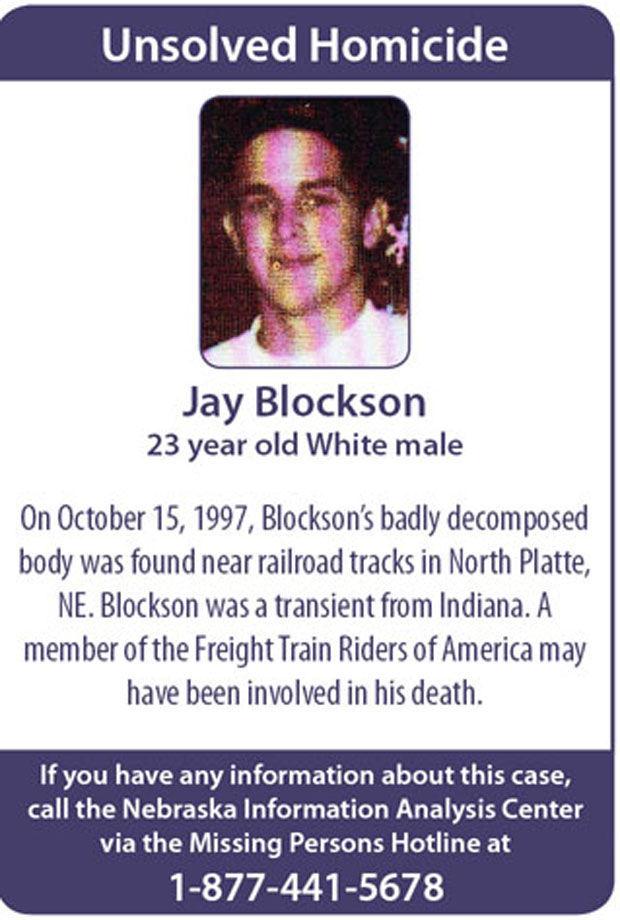 Jeanne Kassebaum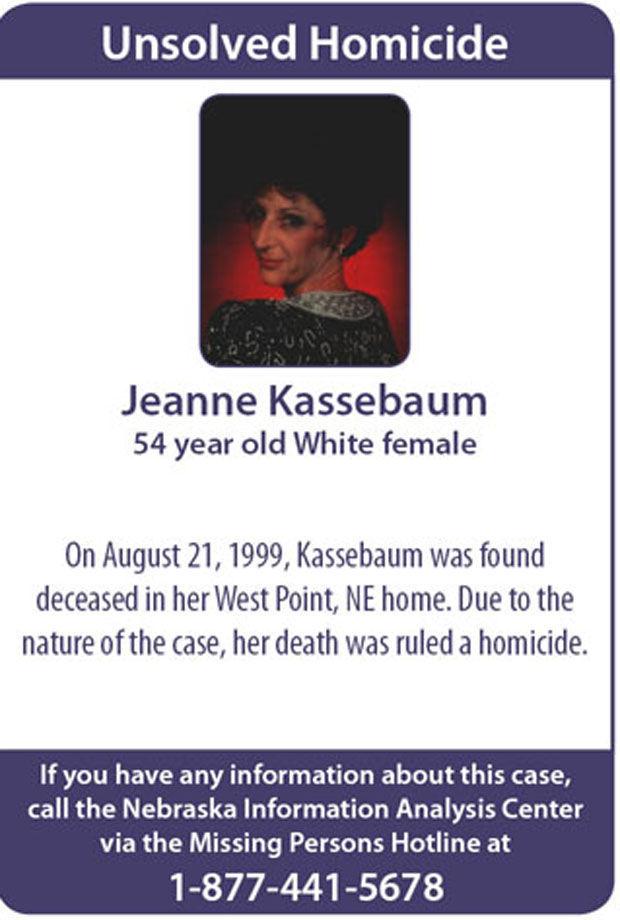 William, Bernice and Barbara Peak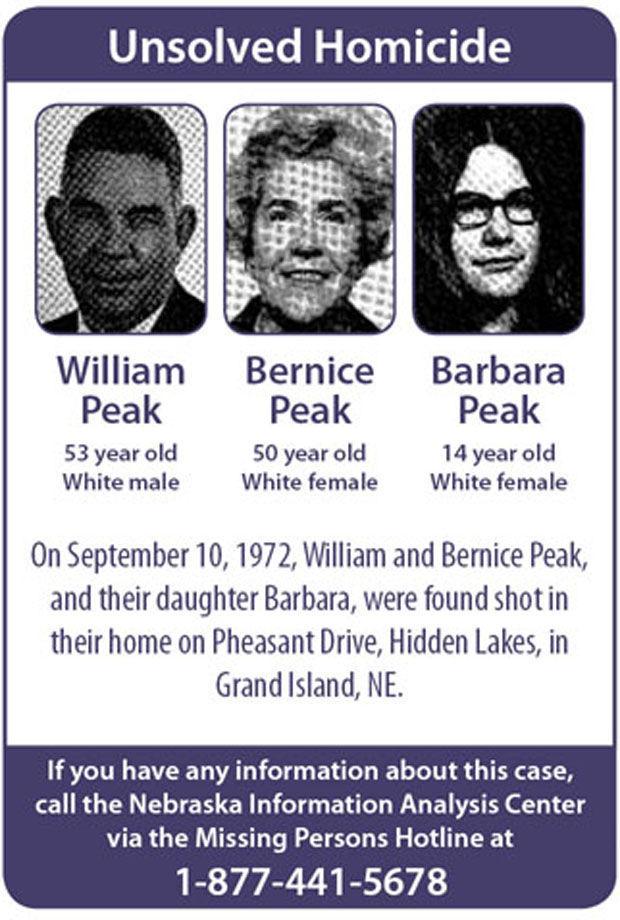 Jeffrey Snoddy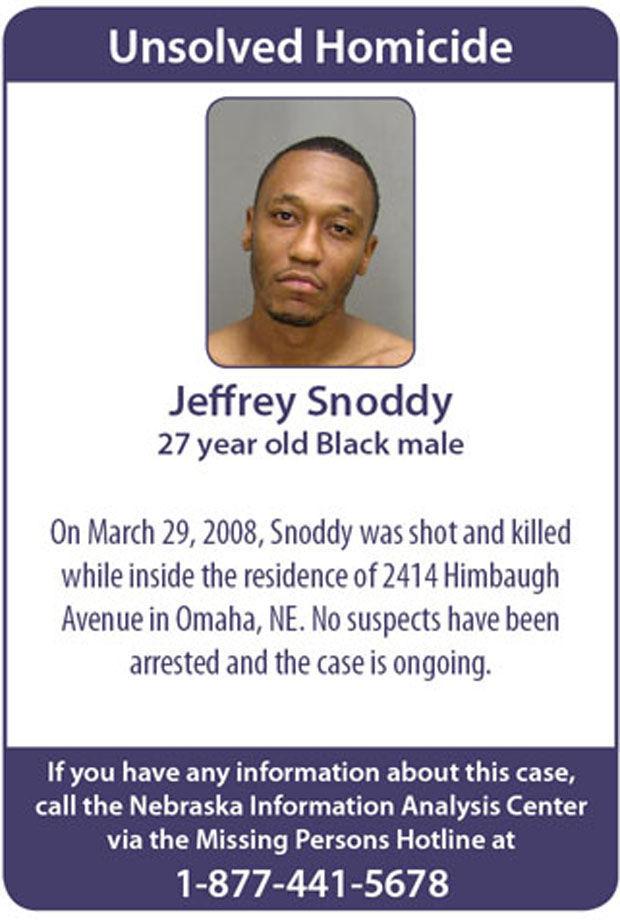 Joy Blanchard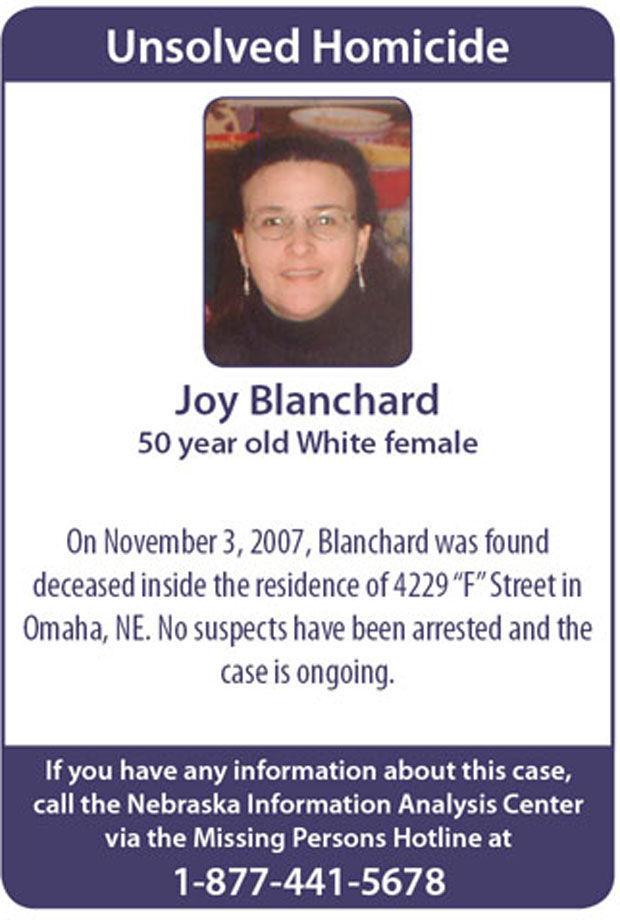 Demetrius Simpson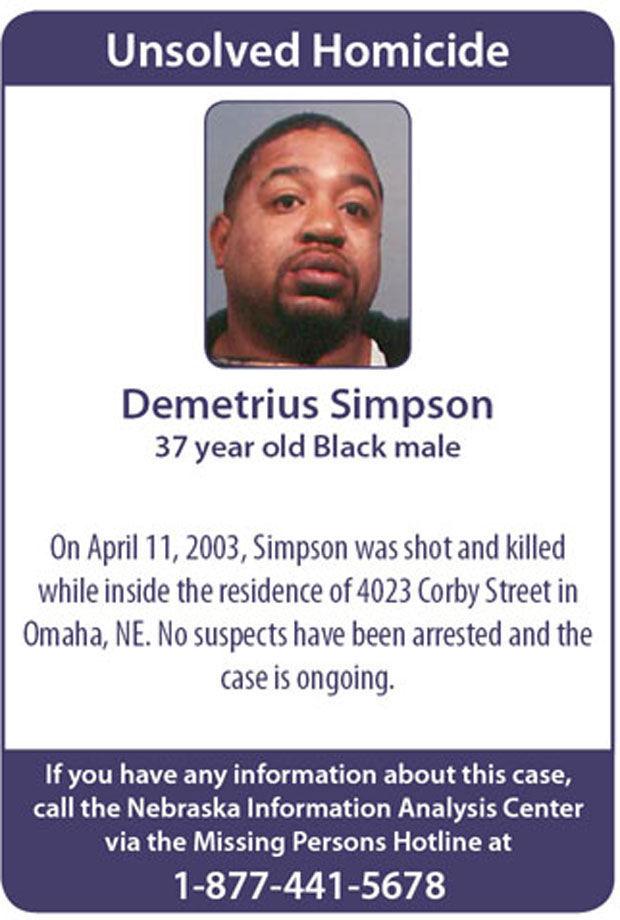 Julie Derrick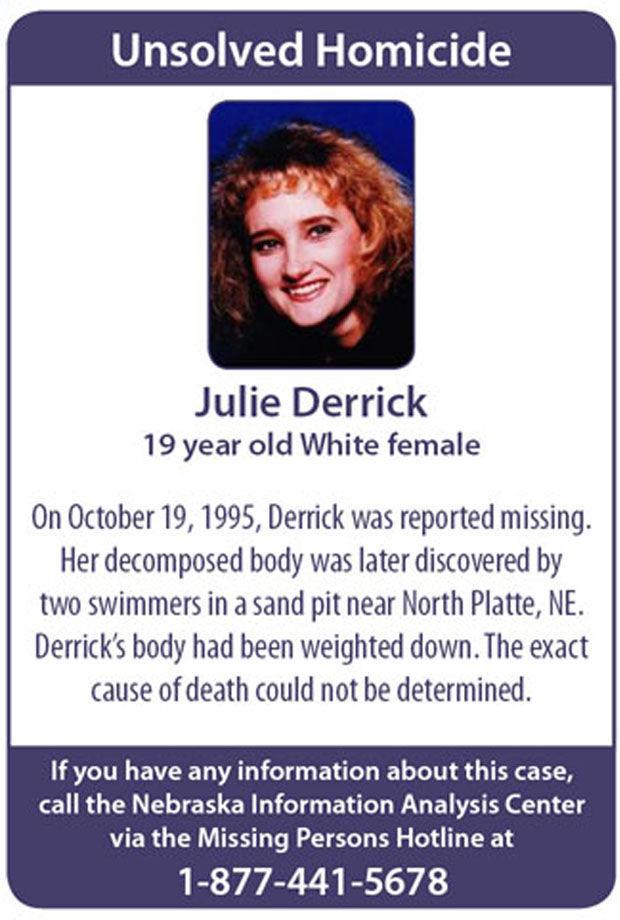 Leah Rowlands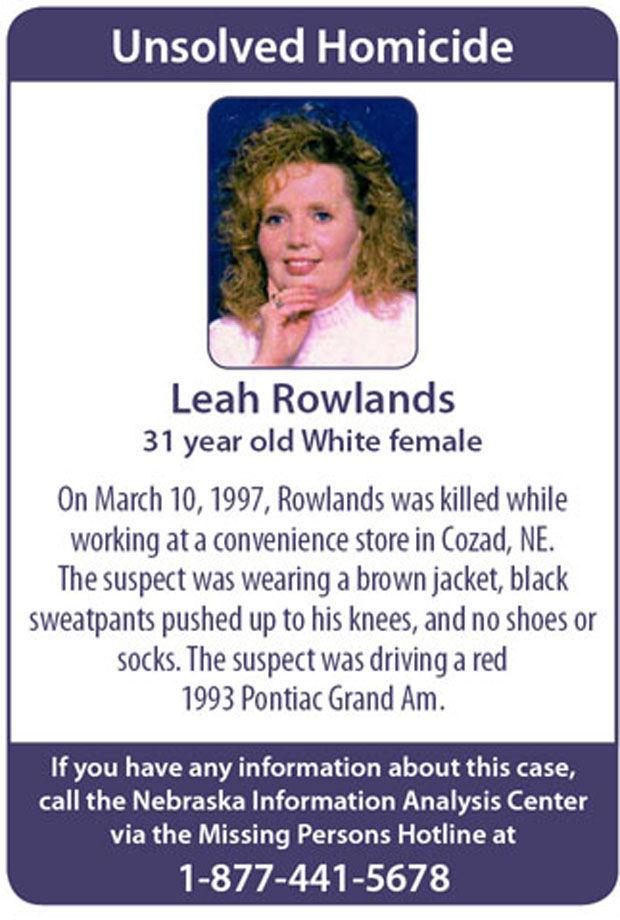 Letha Harley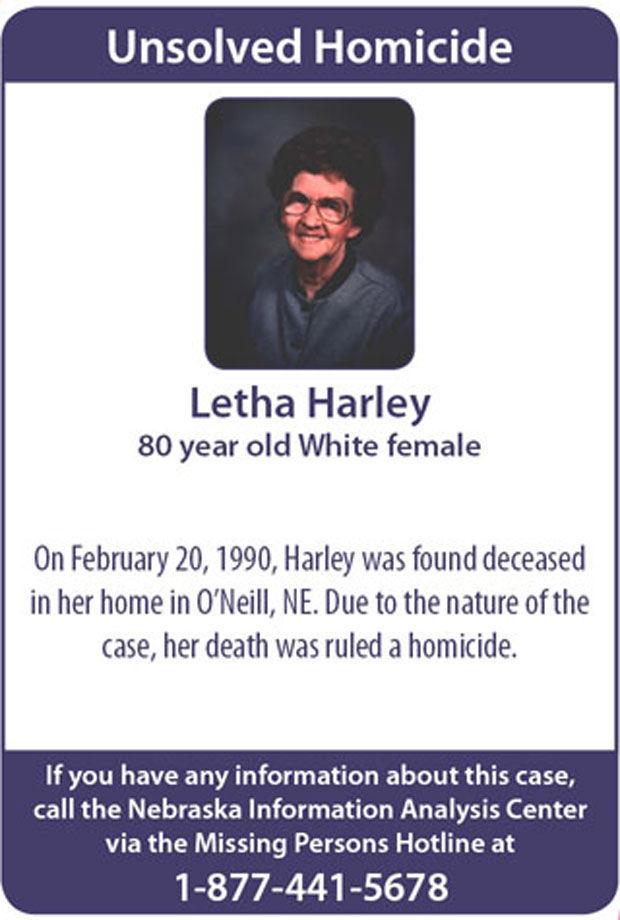 Mary Cabral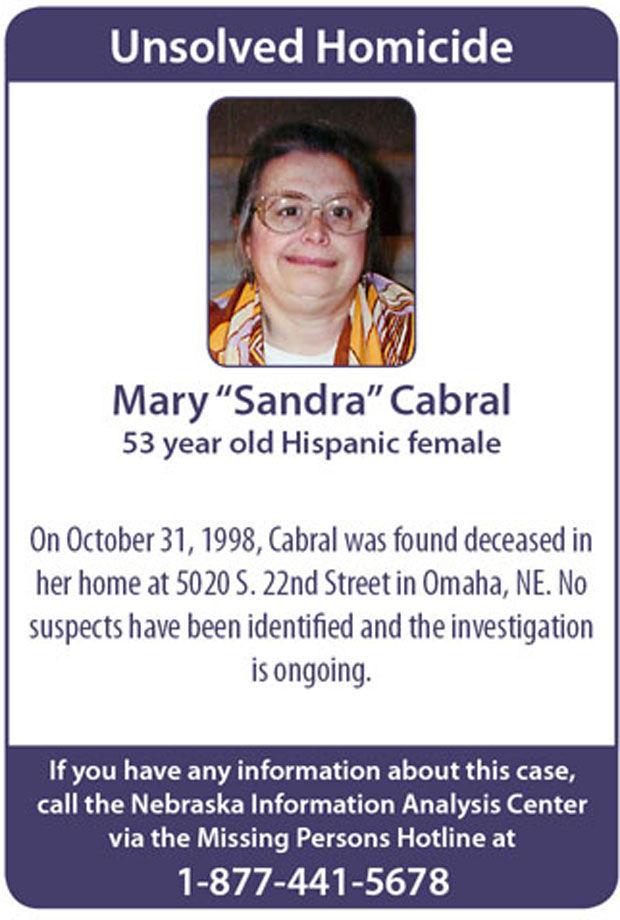 Mary Cronin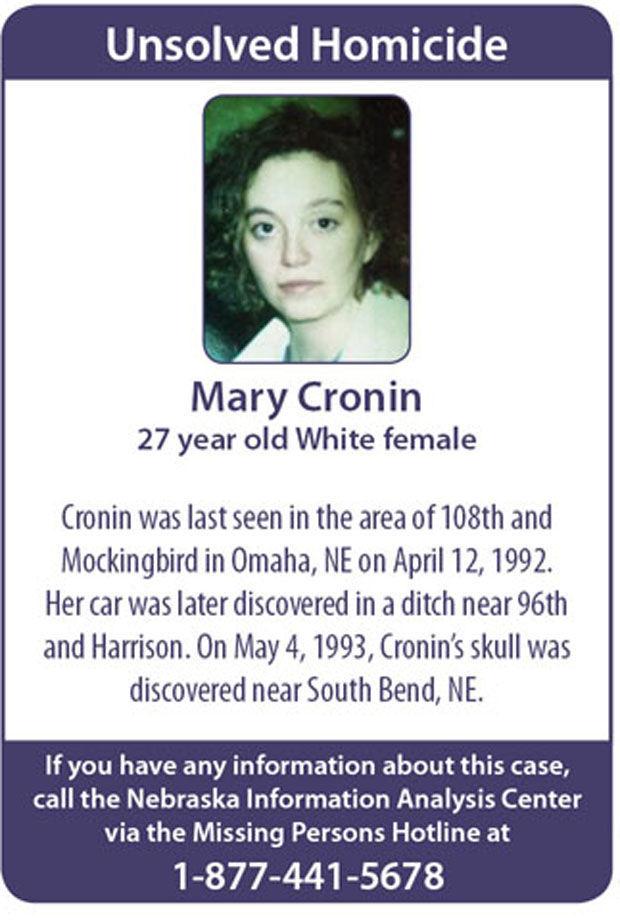 Merlin Mosel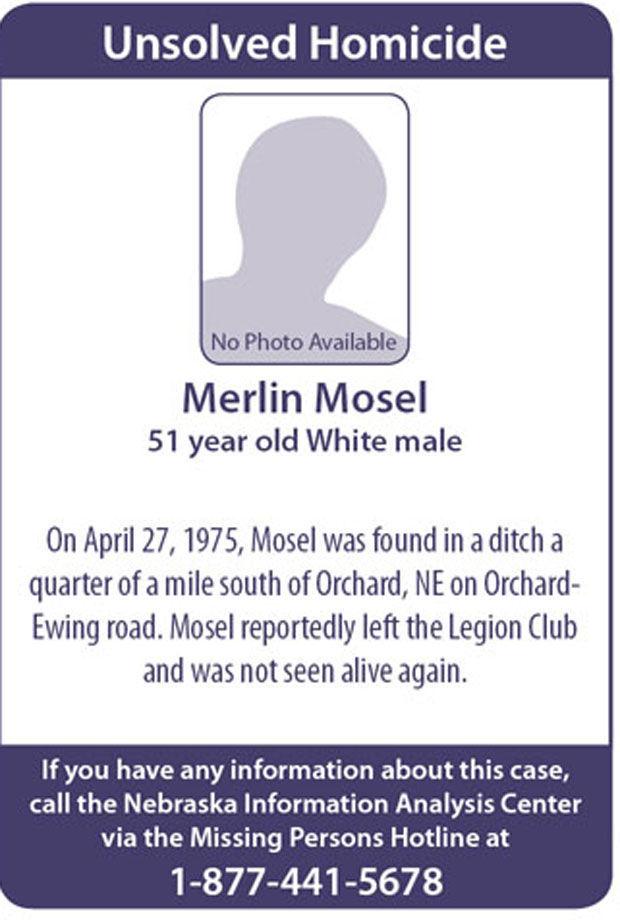 Mitchell Simon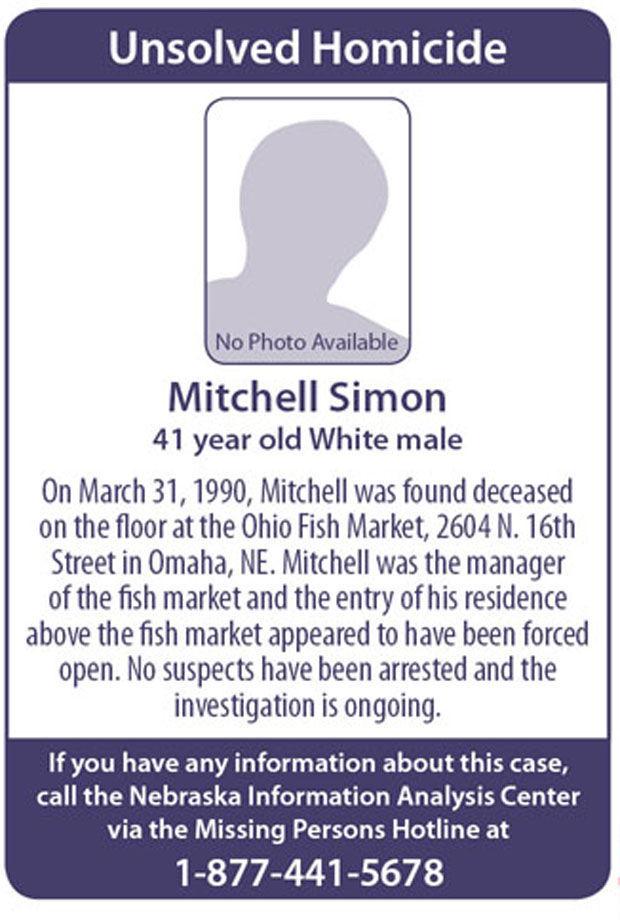 Patrick Vostades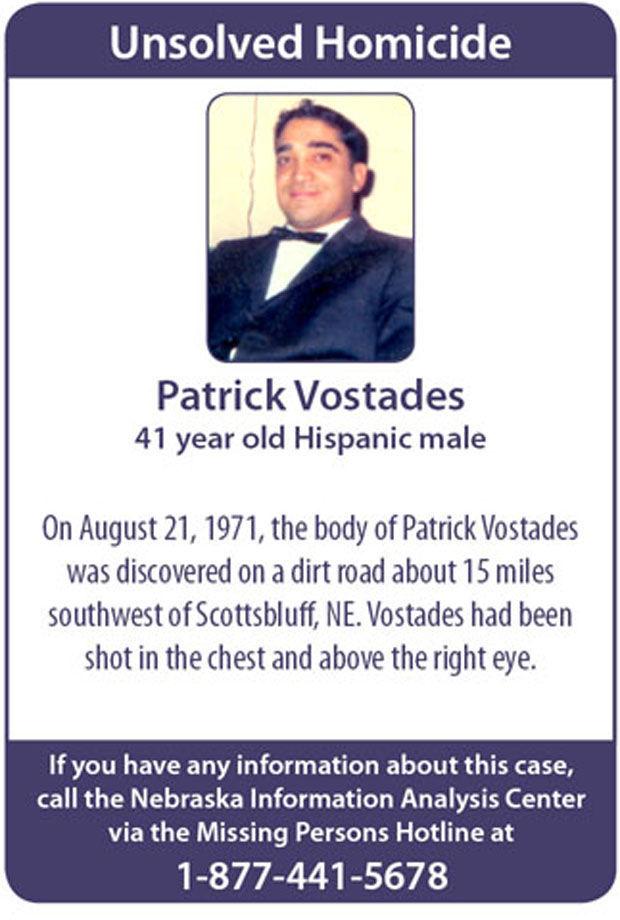 Rebecca Williams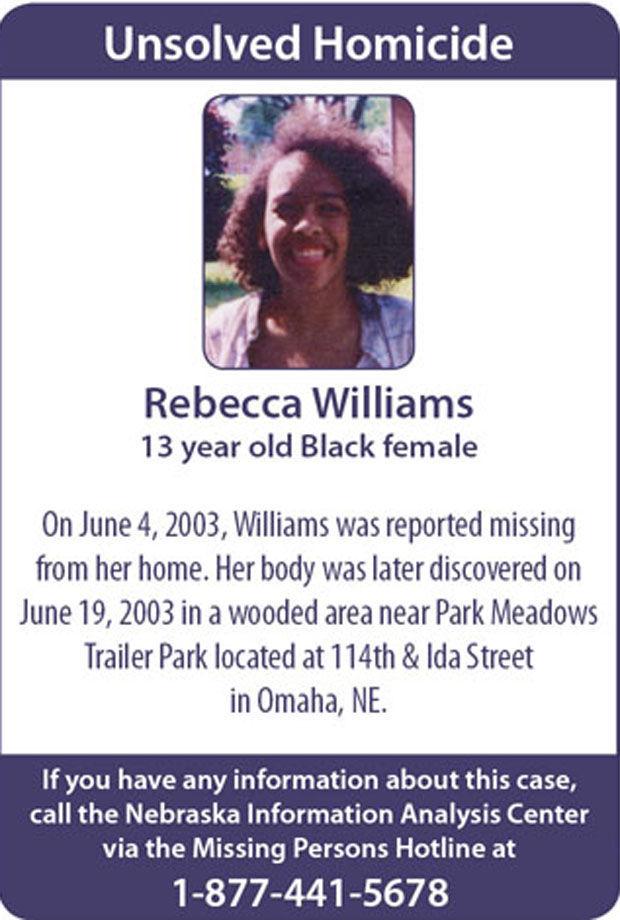 Richard Chadek
Richard Lessley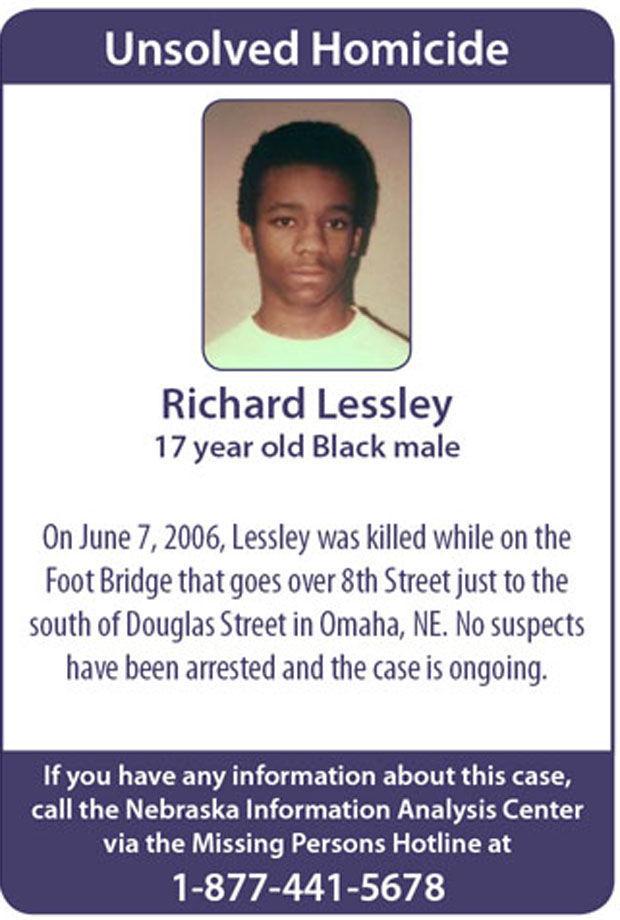 Robert Beaudoin
Robert Heelan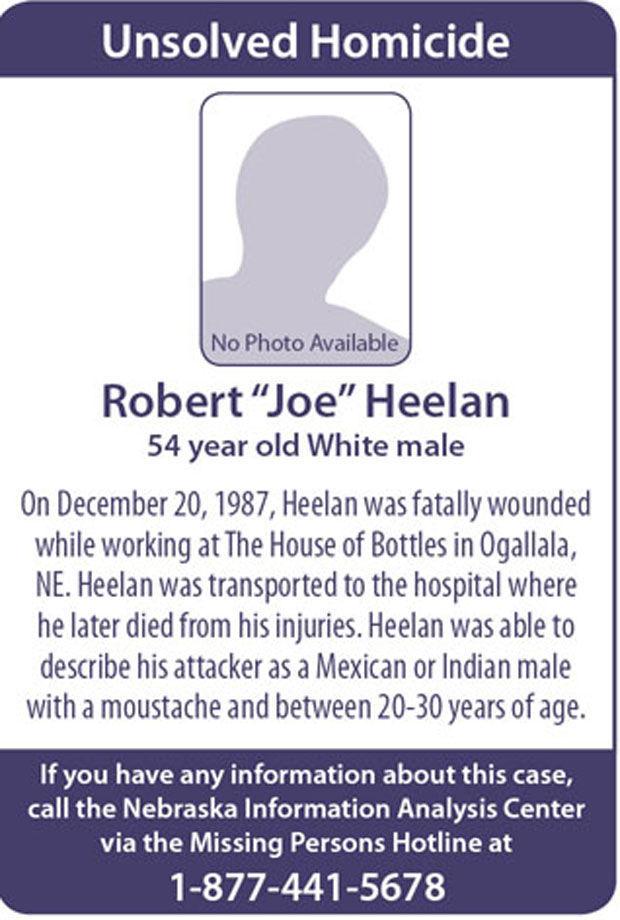 Rudolfo Flores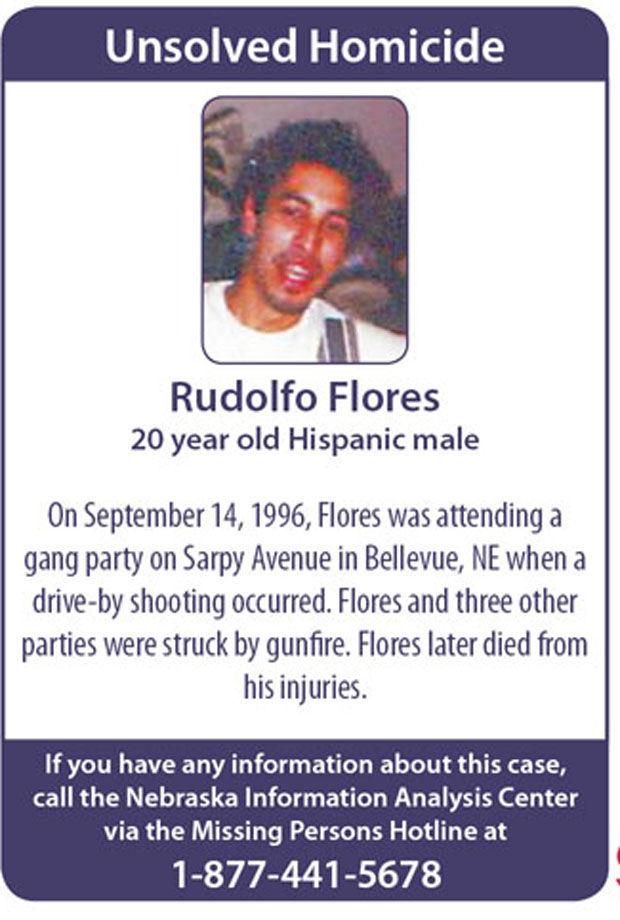 Russell McKnight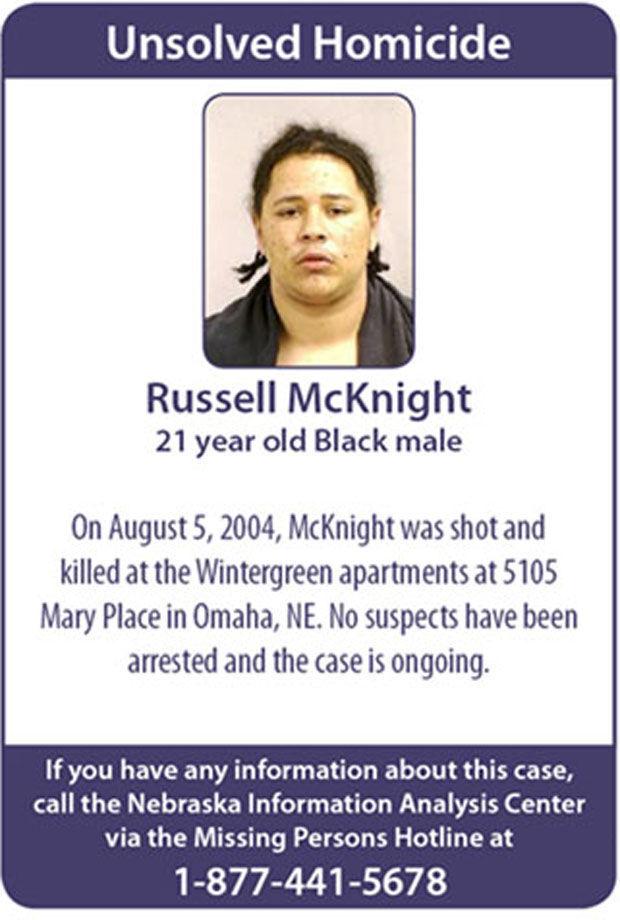 Sandy Green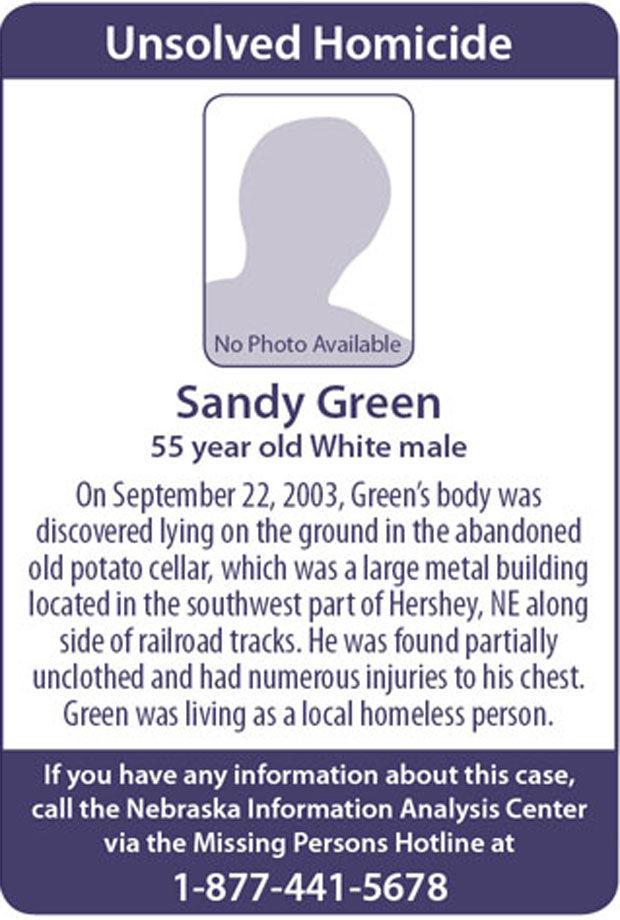 Sarah Neal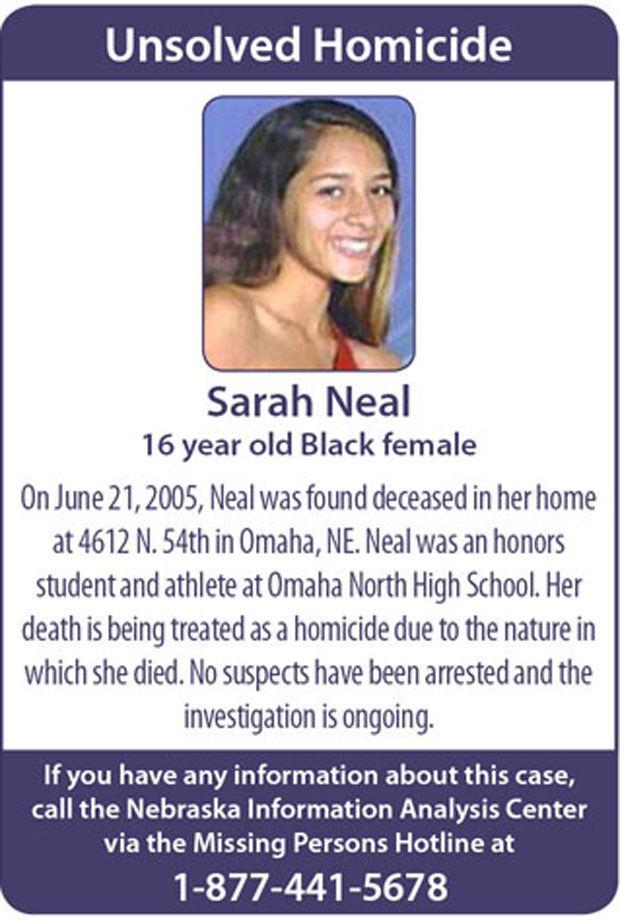 Tyrone Banister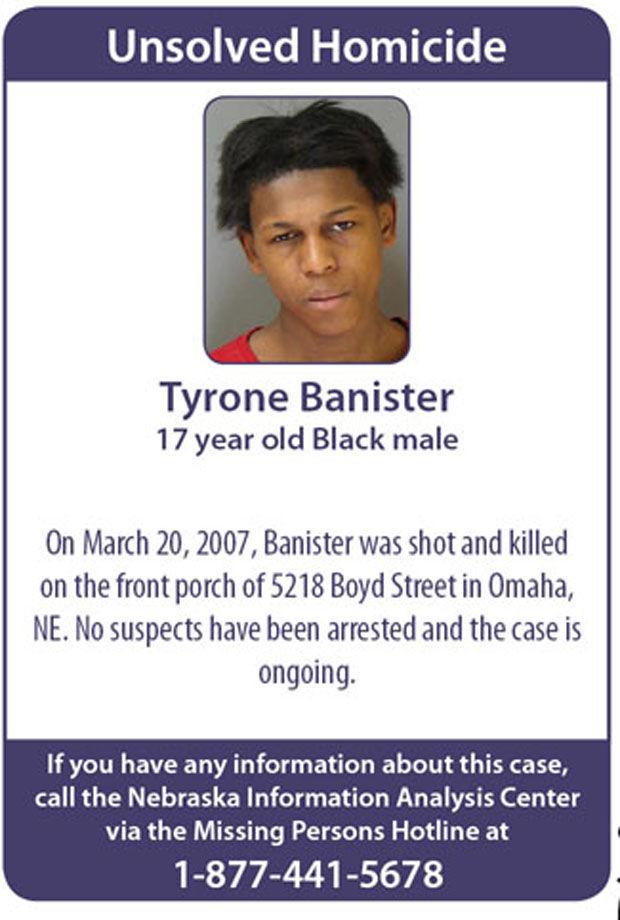 Waddell Robinson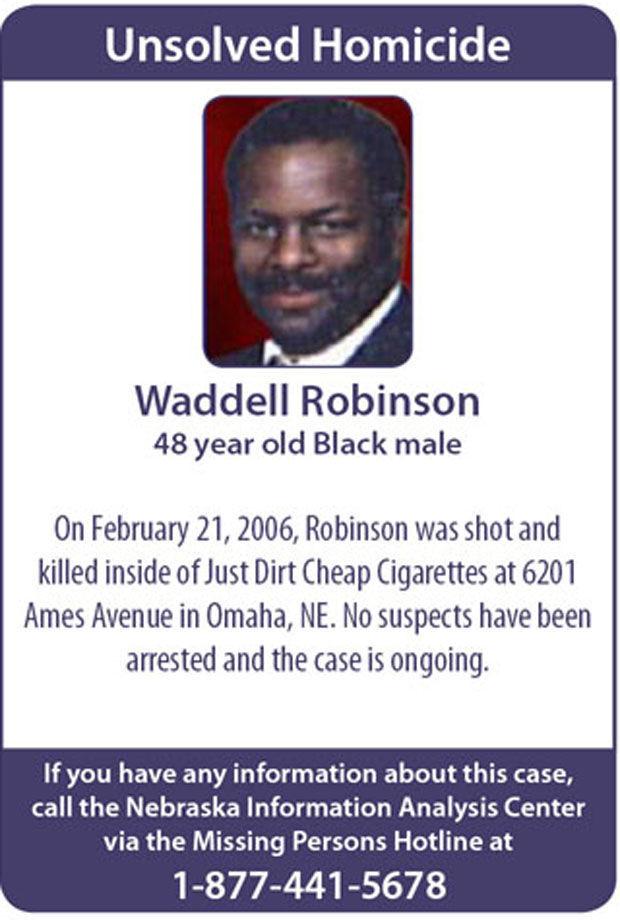 Charles Hanks