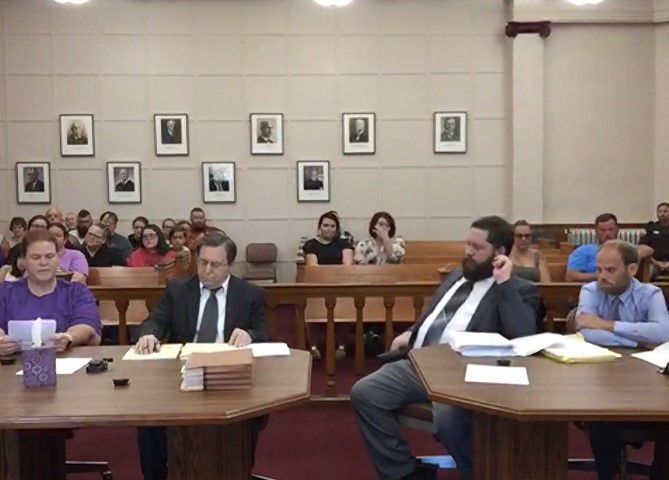 An Auburn man has been sentenced to four years and nine months in prison for failing to stop and render aid after hitting a 23-year-old woman and critically injuring her on Mother's Day in 2020.
At sentencing Wednesday, Nemaha County Attorney Louie Ligouri said he thinks it's obvious Dustin Pierce panicked at the time of the incident. 
"But it did not stop there. He continued to weave a web of lies and falsehoods throughout his cover-up of what took place," Ligouri said.
And that continued for at least a year, until Pierce, 34, was convicted, he said.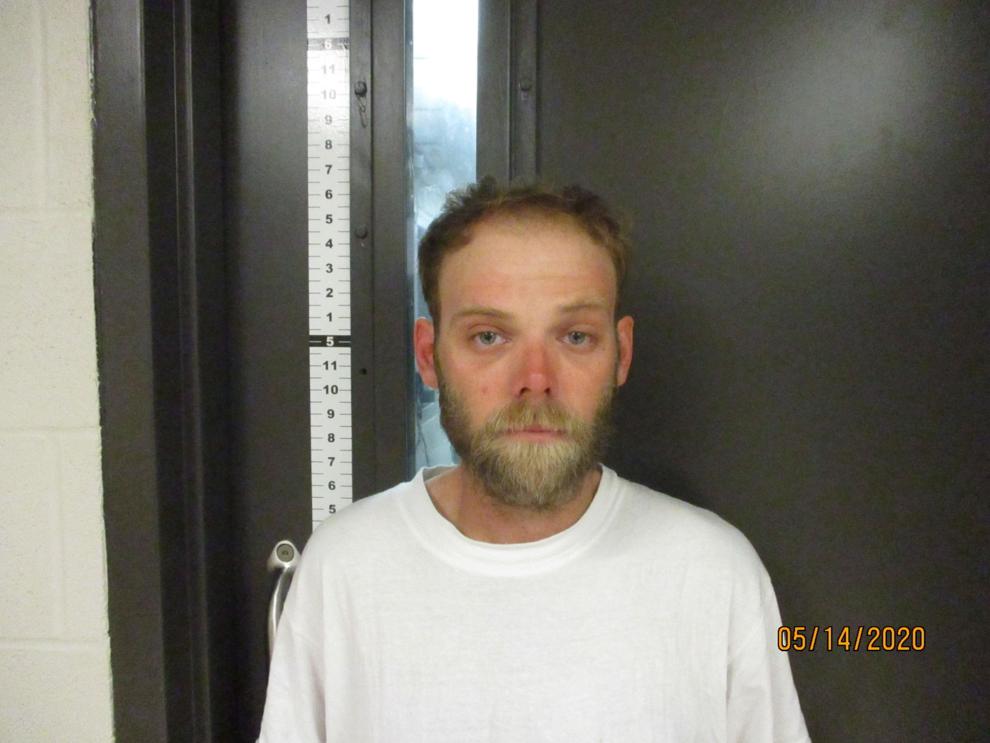 Ligouri asked for a straight sentence, rather than probation, as Pierce's attorney, Kaz Long, requested, focusing on his limited prior criminal history.
"This is a sad situation, and we fully appreciate that," Long said.  
Sheriff's deputies arrested Pierce in May 2020 after serving a search warrant in Auburn and recovering the car that struck Katelynne "Kat" (Moore) Hendrix, a wife and mother of two young children, who continues to recover from the crash.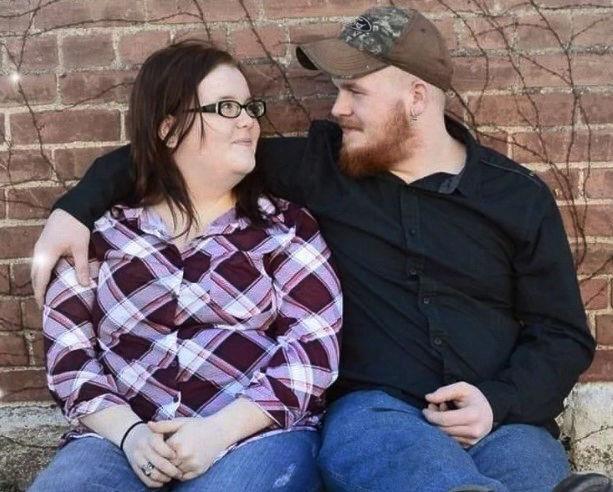 They said Pierce struck her while driving along 26th Street just southeast of Auburn, the force of the collision throwing her into the north ditch, where a teenage bike rider found her after noticing a pair of glasses in the road.
Hendrix was taken to the hospital at Auburn, then flown by helicopter to Bryan West Campus in Lincoln in critical condition in a coma with a traumatic brain injury.
She spent four months at Bryan and at Madonna Rehabilitation Hospital, the medical bills topping $788,000, and still is in physical therapy.
At sentencing, Ligouri said timing was critical. Every second and every minute that she laid out there without receiving medical treatment, without oxygen, her brain injury became worse.
"She was very fortunate not to have died as a result of the injuries she sustained that night," the prosecutor said. 
Hendrix's mother, Marva Moore, said life has been hell for family and friends since her daughter was hit. Due to COVID, they weren't able to be at the hospital. 
"To not know if she was going to survive was heart-wrenching. To not be by her side while she was fighting for her life was heart-wrenching as well," she said. 
Moore said she thanks God every day for the teenager who found her and knew what to do.
"You left my daughter in the ditch to die," she told Pierce. 
When it was his turn to speak, Pierce turned back to face the family and said he was terribly sorry for what he put them through.
"I think of each and every one of you ever day I wake up," he said tearfully.
Nemaha County District Judge Julie Smith said if it weren't for the young man on the bicycle who found Hendrix, the victim probably wouldn't be alive.
"Thank goodness he was there since you opted not to stop," she said. 
She said she was convinced that Pierce knew he had hit her when he drove off. 
In May, Smith found Pierce guilty of failure to render aid and tampering with evidence at the end of a two-day bench trial where Pierce testified, saying he had been texting and didn't see anything. 
He later told his sister and girlfriend that he had hit a deer.
As part of his sentence, Pierce's license was revoked for 15 years.