A judge told a teen this week that she knew why the teen was minimizing his involvement in one murder and one near-murder in Omaha on the same night in 2019.
It's easier to live with the notion that you were just along for the ride during a vicious crime spree, Judge Leigh Ann Retelsdorf told defendant Marshaun Box.
In reality, Retelsdorf said, "overwhelming evidence" indicated that Box helped plan the Oct. 2, 2019, robberies that led to the death of Bahy Altairi, 21, and the serious injury to Jared Sedlacek, who was sitting inside a home when he was shot. Last month, Retelsdorf sentenced gunman Jacobi Terry — Box's one-time middle school friend — to 70 to 140 years in prison for killing Altairi and injuring Sedlacek.
Box, who was the driver, didn't resist the state's case and pleaded to a reduced charge of attempted robbery. Retelsdorf sentenced him this week to 14 to 20 years in prison. Under state law, which cuts most sentences in half, Box will be eligible for parole after 7 years; absent parole, he'll serve 10 years.
Retelsdorf noted that Box could have been charged under Nebraska's felony murder rule, which holds accomplices accountable when someone dies during the commission of a felony, such as robbery.
"You could have faced (up to) life in prison," Retelsdorf said. "This was clearly planned."
In the weeks leading up to the crime, Terry, who had had a hard time making friends in high school, hooked up via social media with two former middle school friends, Box and Tretavious Knox.
In time, the three talked about getting their hands on guns. In a text, Terry talked about wanting to do a "lizzie for a glizzie": lizzie is slang for a lick, which is slang for robbery; glizzie for a Glock handgun.
That Oct. 2, Terry went into the Tobacco & Vapes store near 32nd and L Streets and chatted up Altairi, a friendly and outgoing 21-year-old whose dad owns that store and five others in the Omaha area. Terry even greeted Altairi, reaching across the counter to shake his hand. Little did Altairi know: Terry and Knox were casing the store, while Box sat in the driver's seat of the getaway car.
An hour later, the teens returned. Terry entered the store with rifle drawn. He pulled down a cabinet where Altairi kept a Glock. Altairi reflexively reached for the cabinet, as if to stop its fall. Terry blasted him in the chest. The crime was captured on camera; Terry hadn't bothered to cover his face. The coldblooded killing left Altairi's father, Fahd Tairi, reeling over the death of his son. Retelsdorf said Altairi's death didn't stop Terry, Box and Knox from attempting another robbery for a gun just a couple of hours later. They arranged to buy a handgun from a teen at 75th Street and Hartman Avenue, but the teen got nervous when Terry demanded that he come to the car. As the teen retreated, Terry rattled off several shots. One of them traveled through the garage and hit Sedlacek as he sat at a kitchen table during a child's birthday party. Doctors initially believed Sedlacek would be paralyzed in one leg. Prosecutor Brenda Beadle said that fortunately didn't turn out to be the case, although she said Sedlacek still suffers from persistent pain. Prosecutors filed their case against the backseat passenger, Knox, then 16, in juvenile court. The driver, Box, who that night was just a few days shy of his 17th birthday, and the 17-year-old gunman, Terry, were prosecuted in adult court. Box's attorney, Jon Natvig, noted that studies have shown that teens' brains haven't developed enough to grasp the consequences of their actions and often act impulsively. Natvig said Box regrets taking part that night. For his part, Box told the judge: "I'm sorry for all my actions." Retelsdorf rejected Natvig's argument that it would have been difficult for a teen like Box to stop the car and walk away from his peers. She told Box: "To minimize this by saying that you had no idea what was going to happen — I know there are people gathered here that are supportive of you and you want them to believe that — but the facts are overwhelming."
Getting away with murder: Nebraska cold cases
Patricia Webb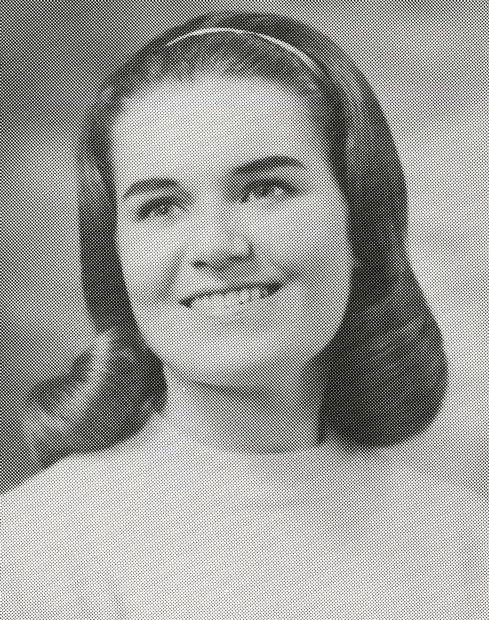 Tina McMenamin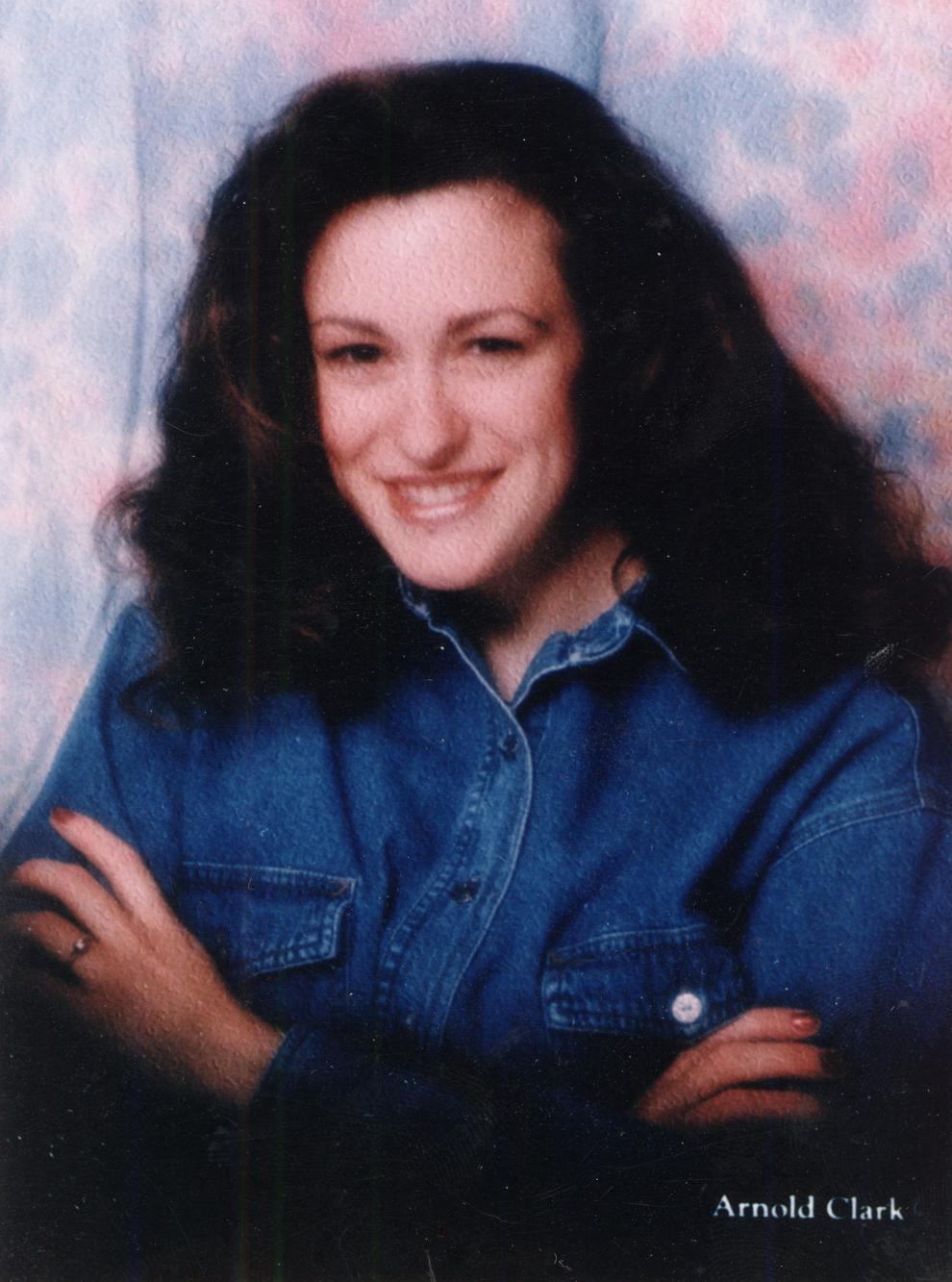 Ali Saleh Al-Saidi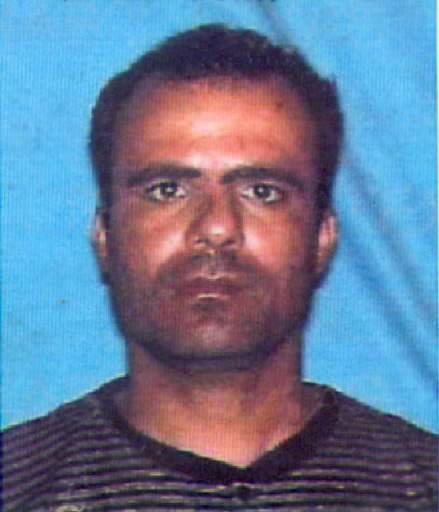 Gina Bos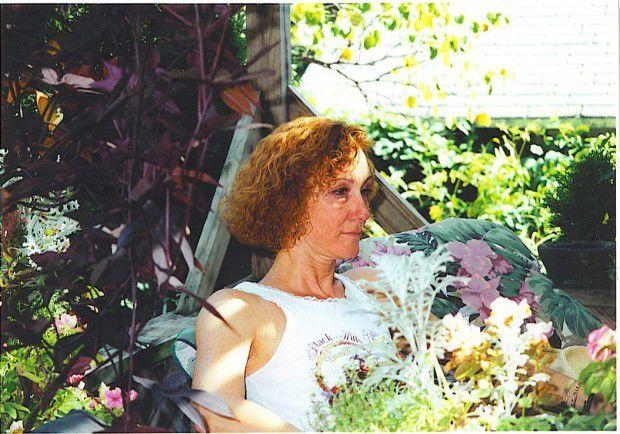 Ann Marie Kelley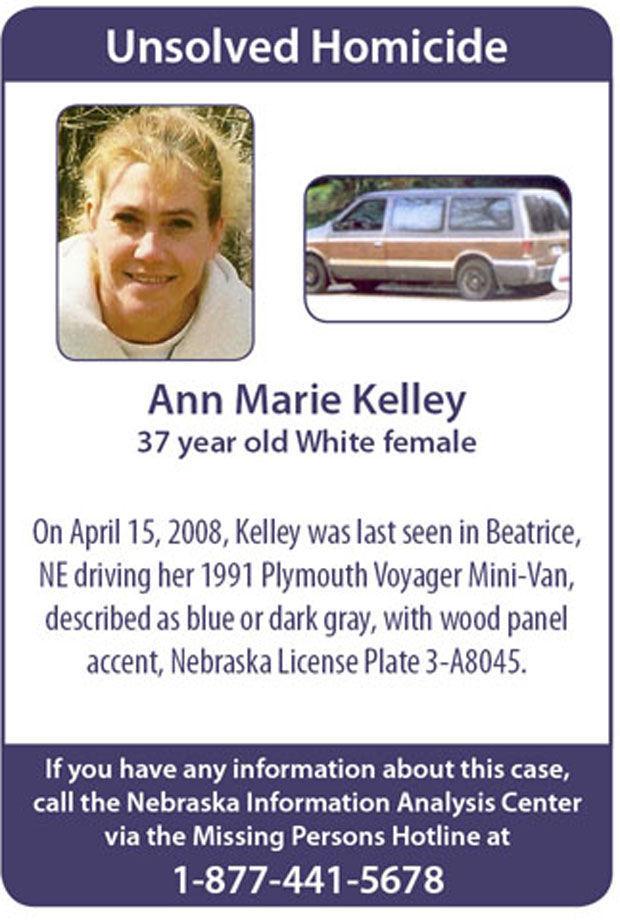 Carl Bittner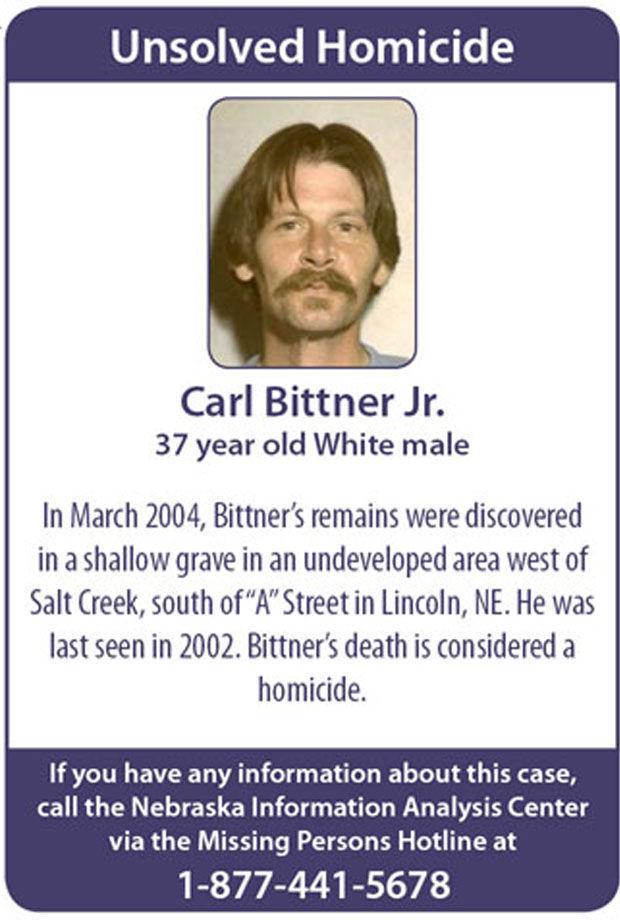 K.K. Kody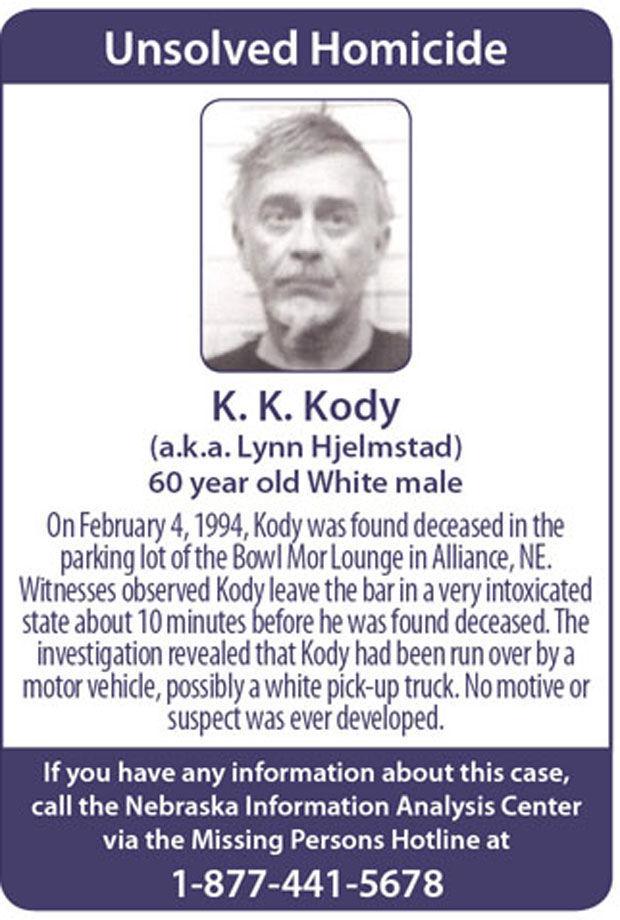 Christi Nichols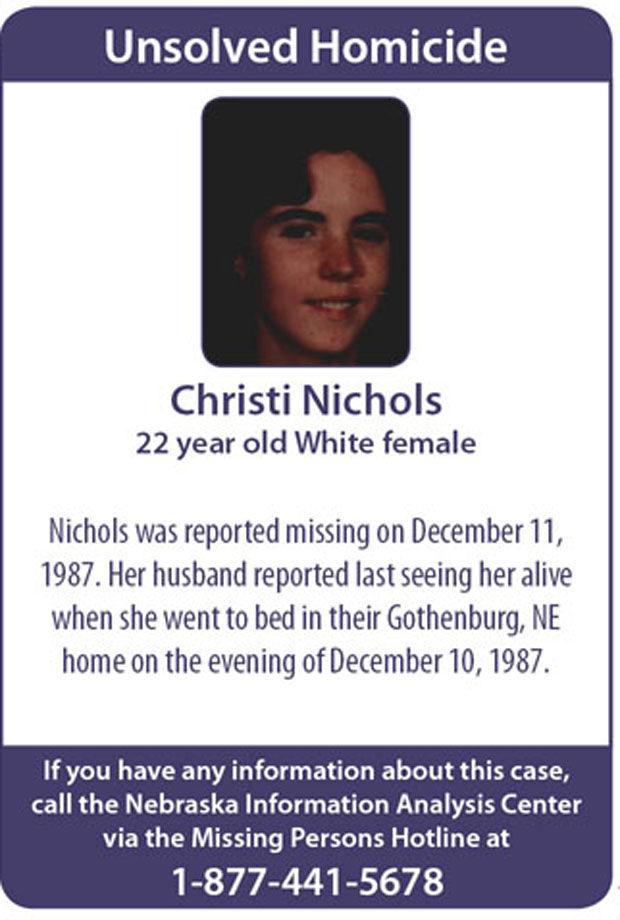 Donald Bennett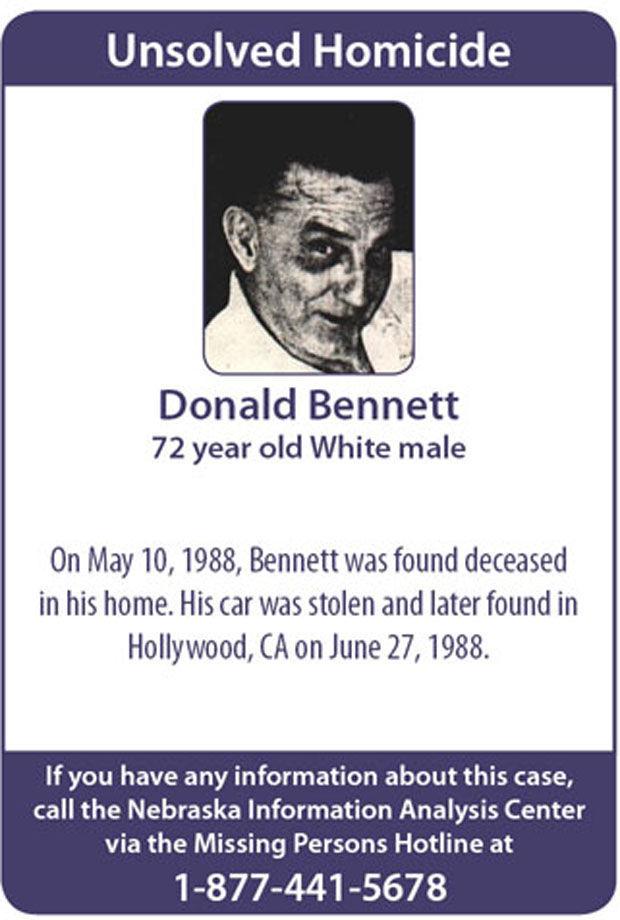 Ernestine Ruschy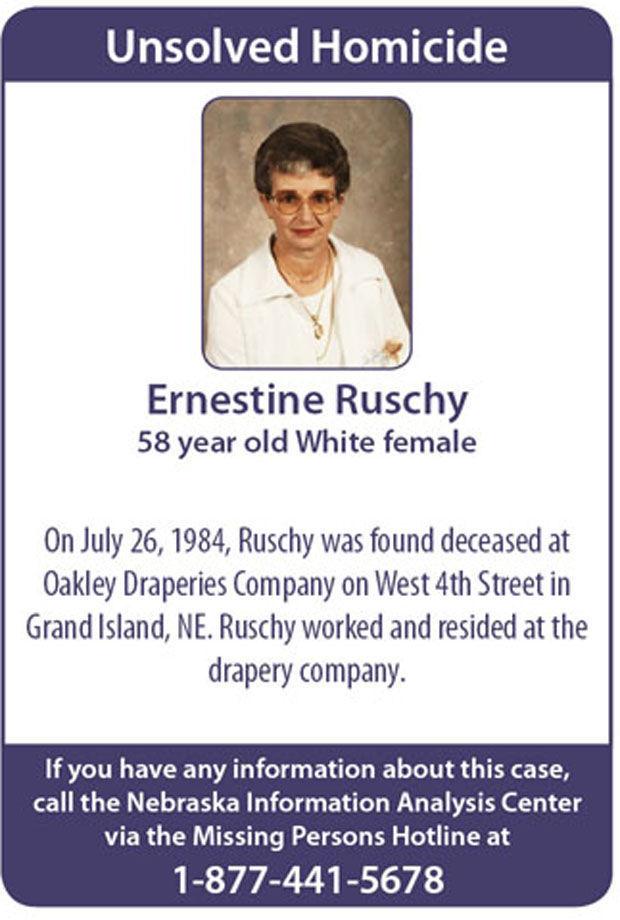 Eugene McGuire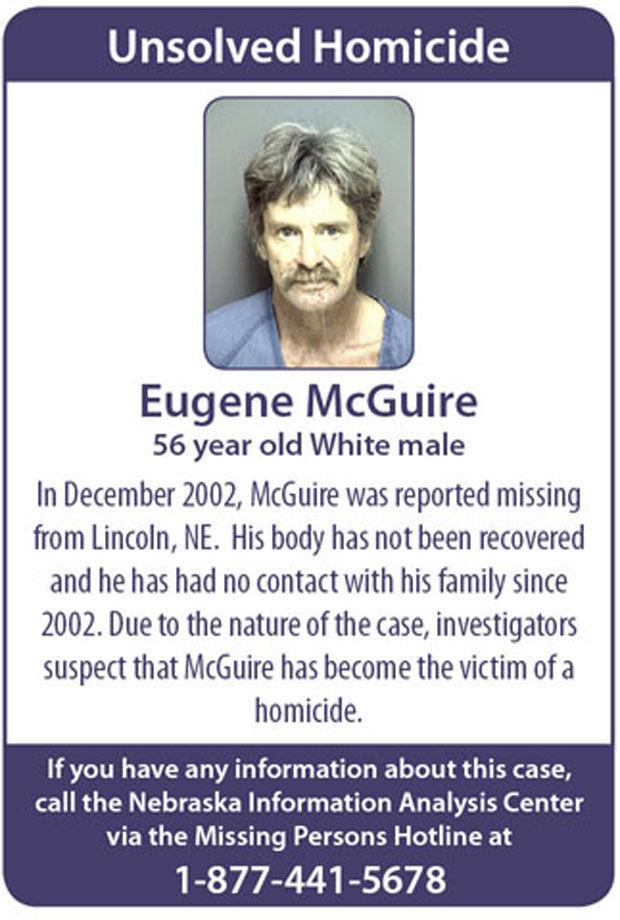 Jay Durnil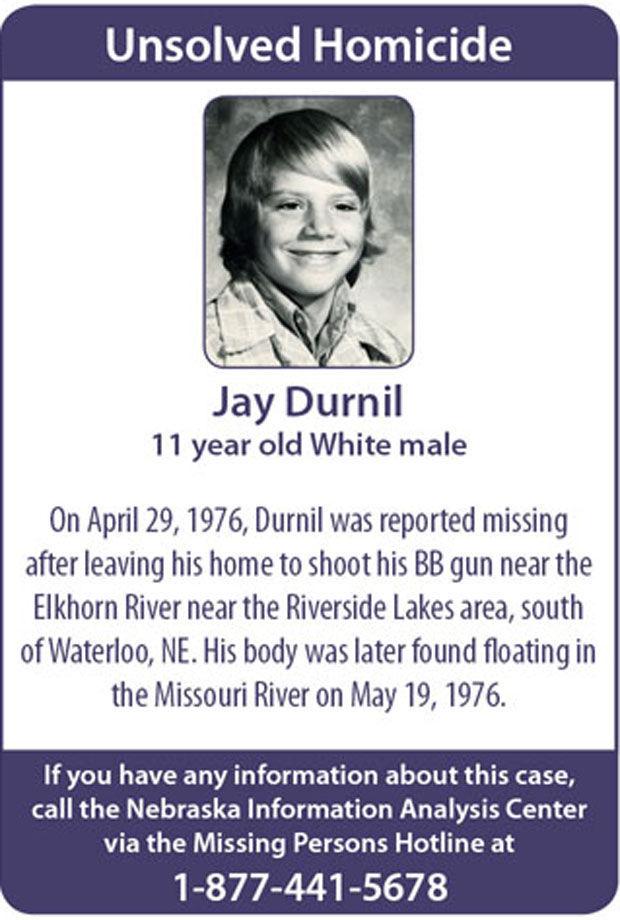 Mary Heese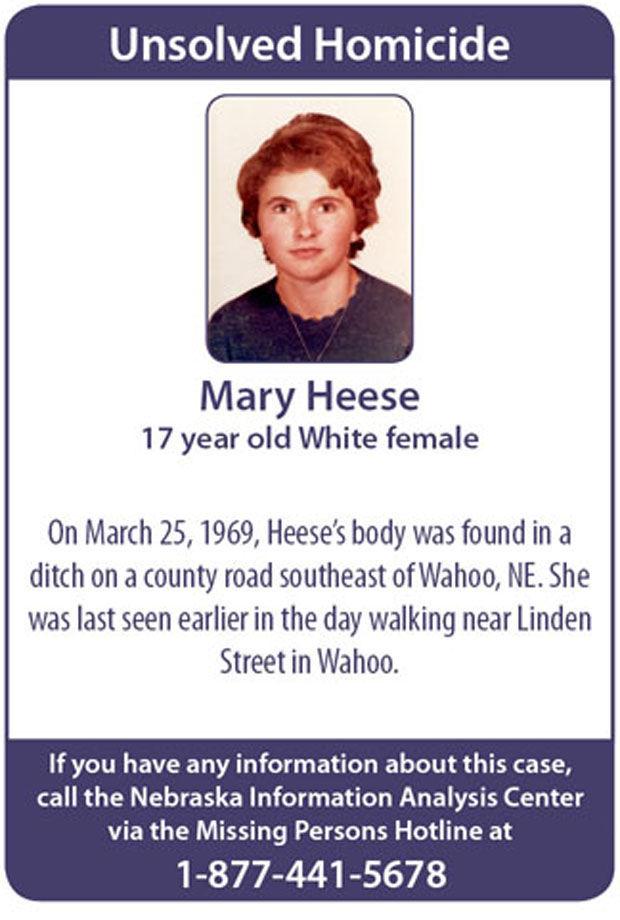 Gregory Moore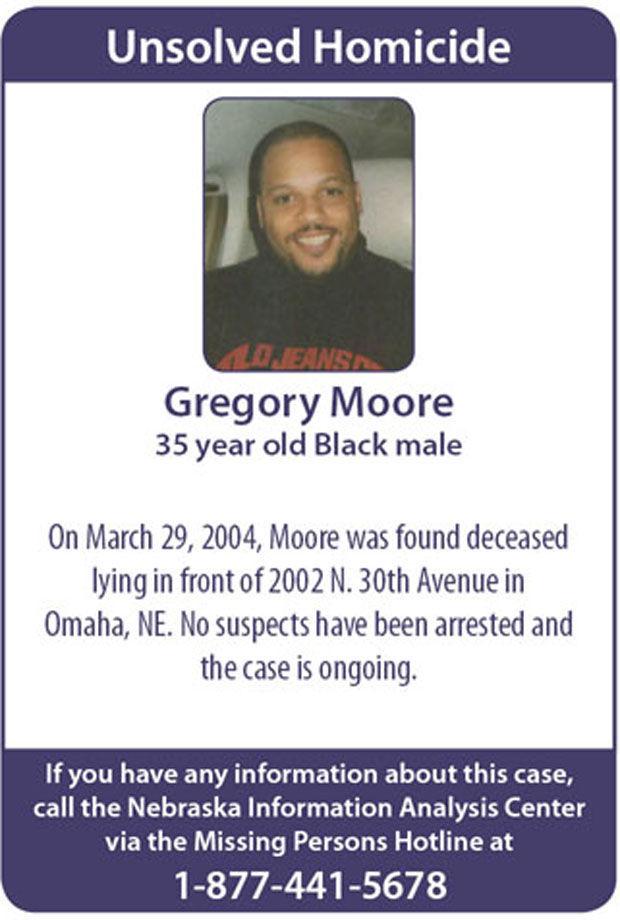 Irvin Settje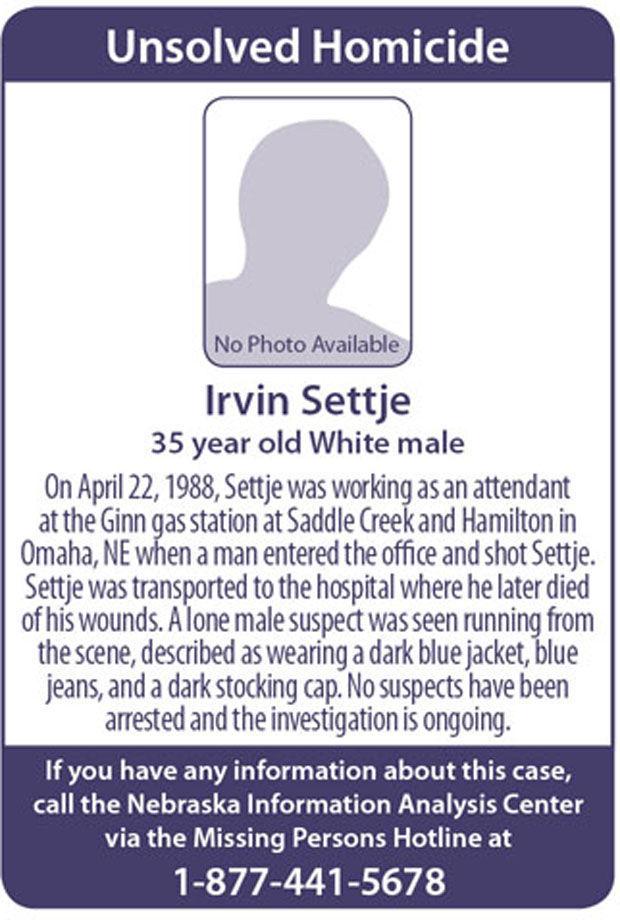 Jason Remsen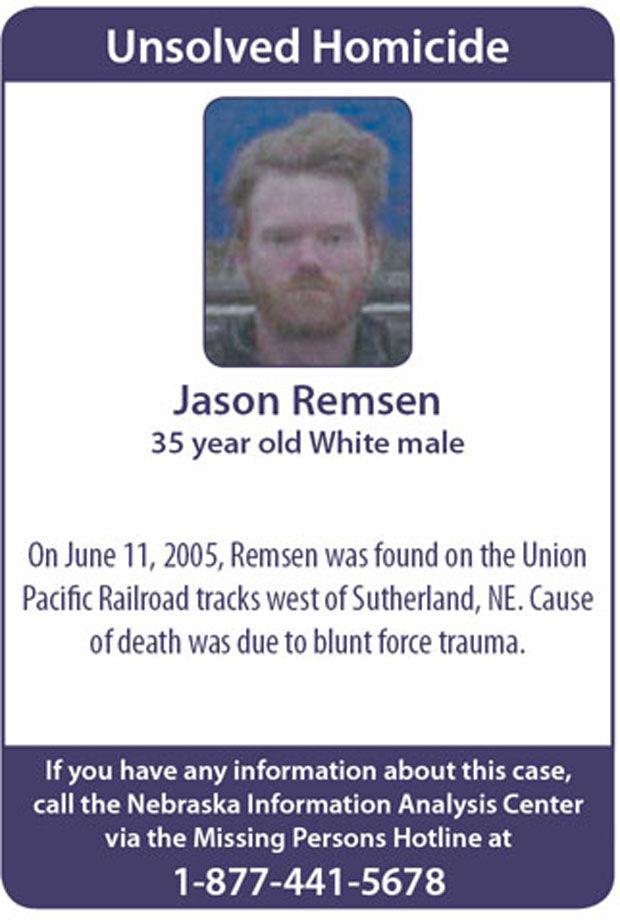 Jason Vesper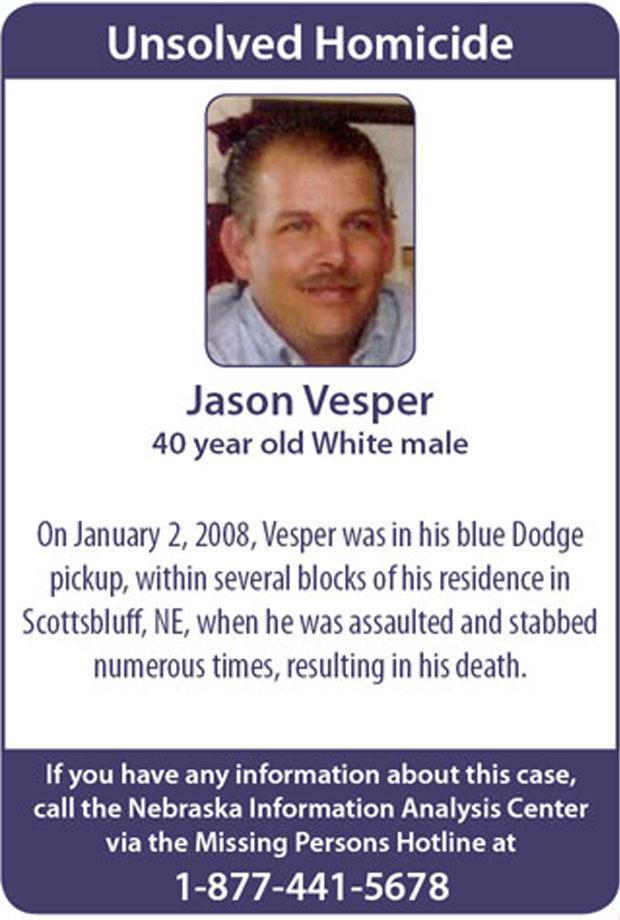 Brian Walker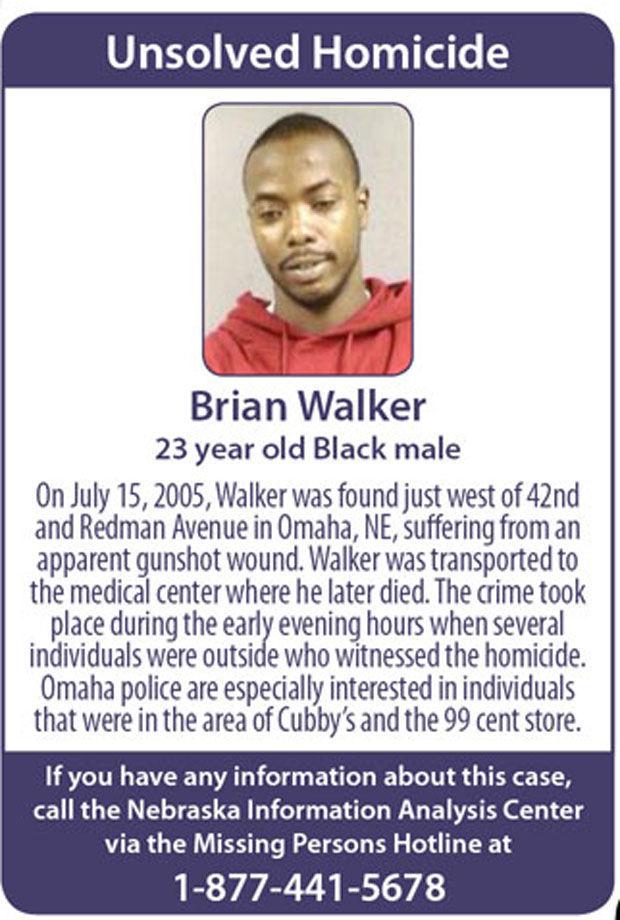 Arthur Morley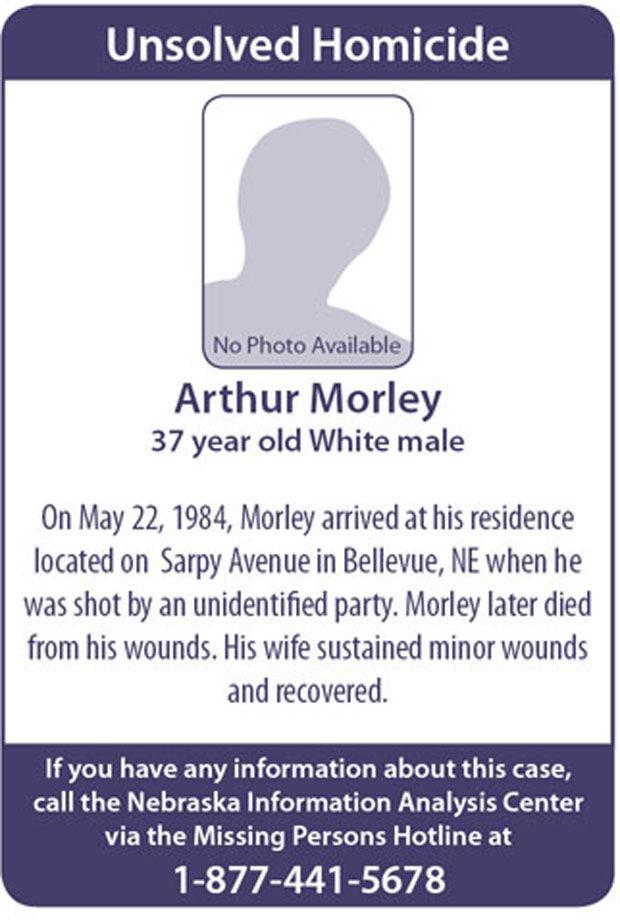 Jay Blockson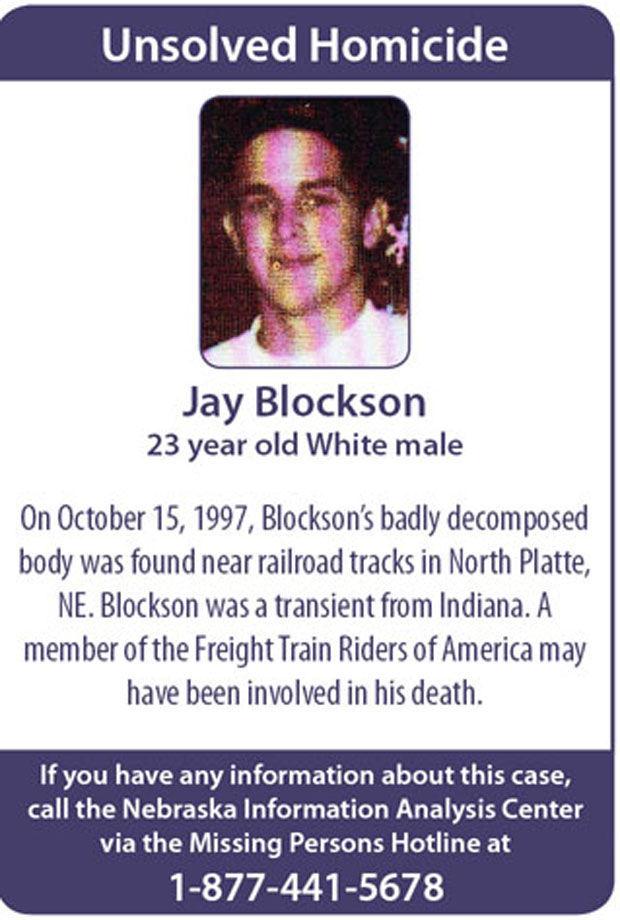 Jeanne Kassebaum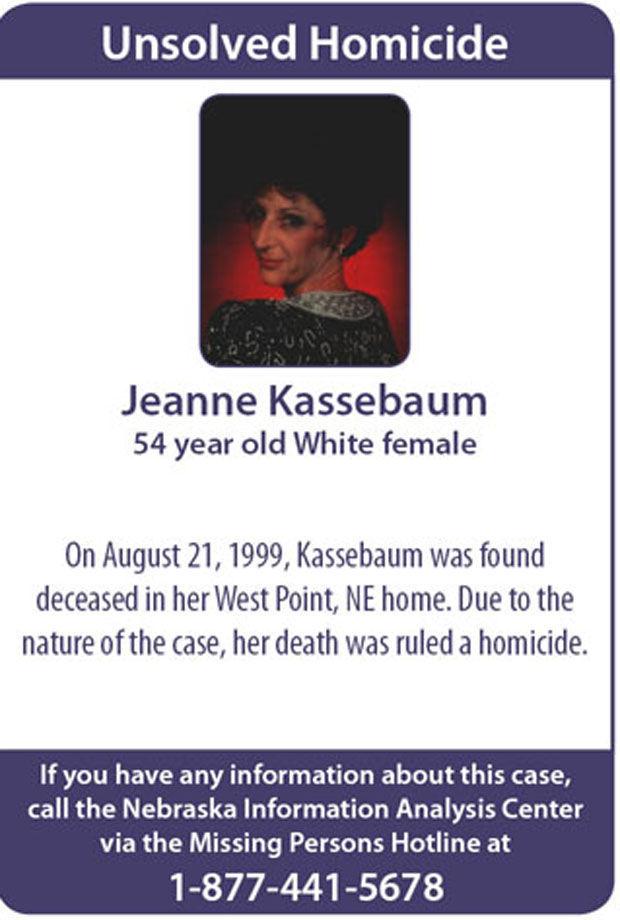 William, Bernice and Barbara Peak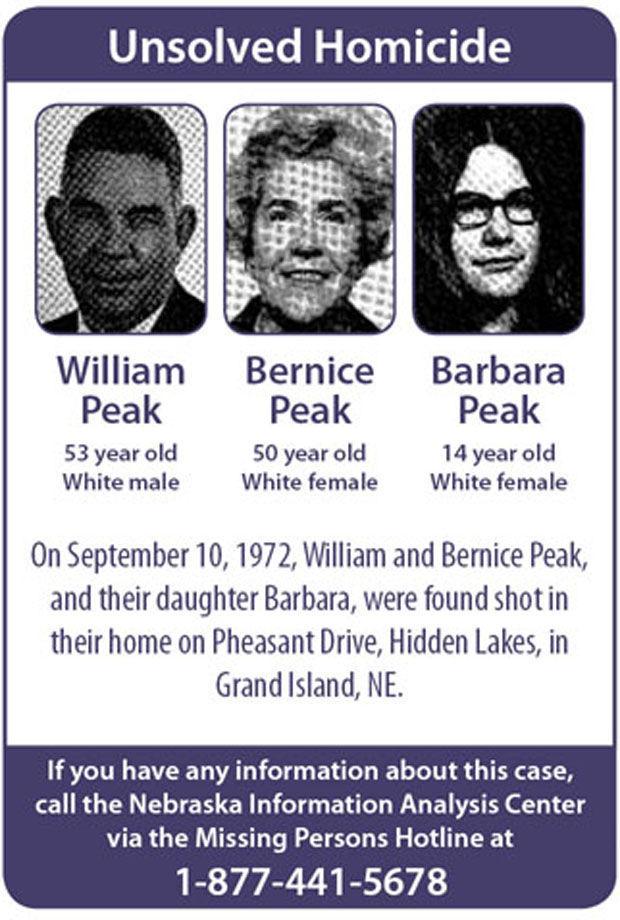 Jeffrey Snoddy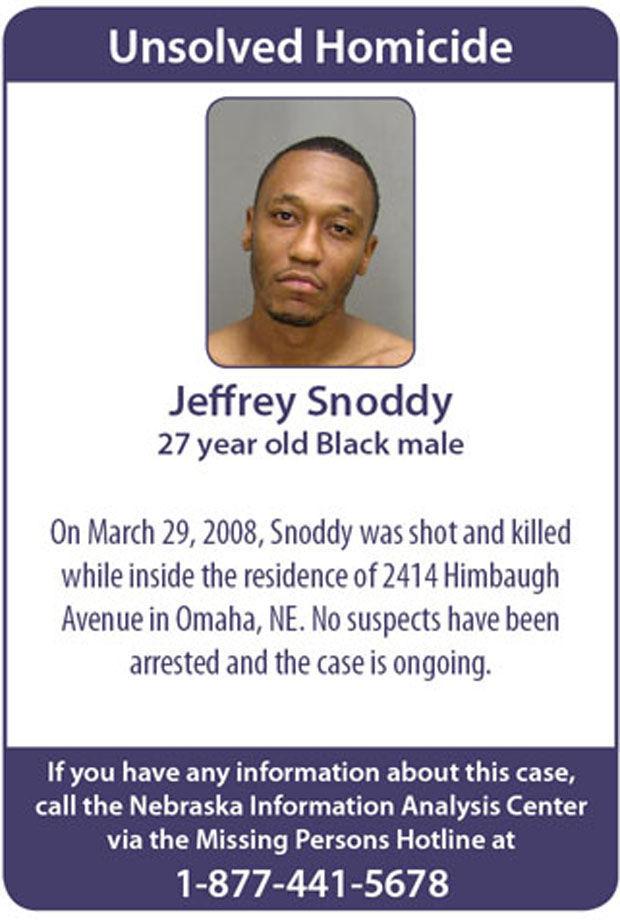 Joy Blanchard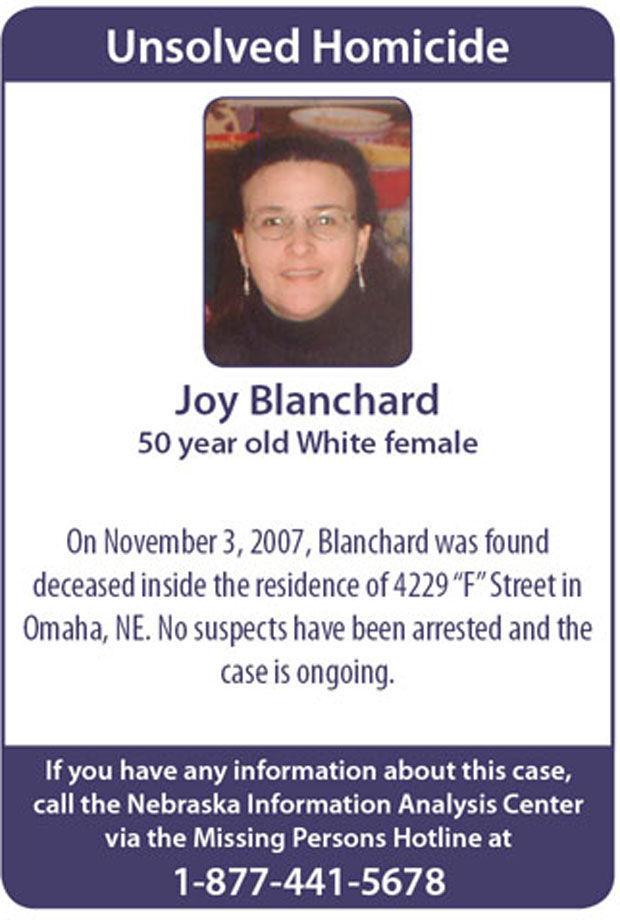 Demetrius Simpson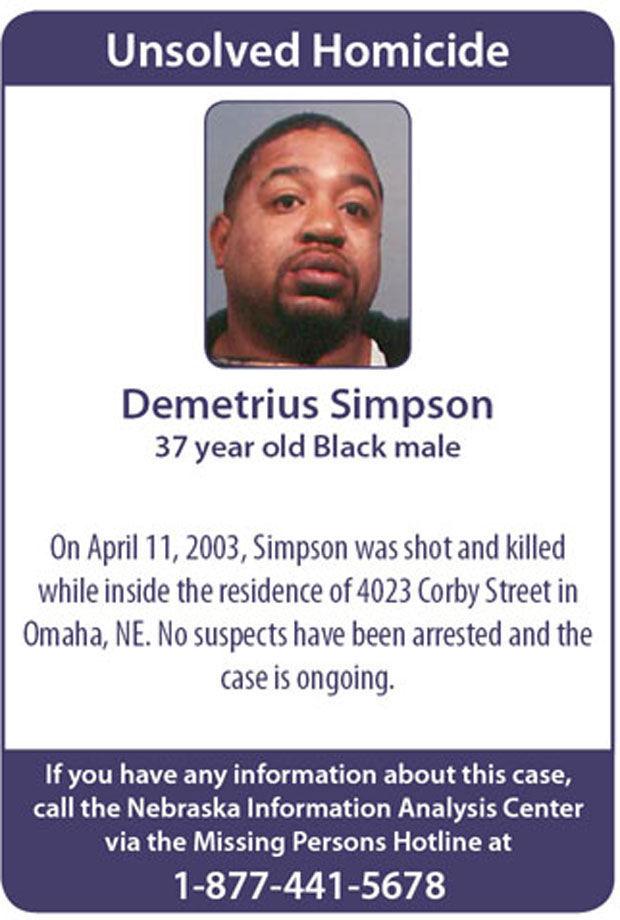 Julie Derrick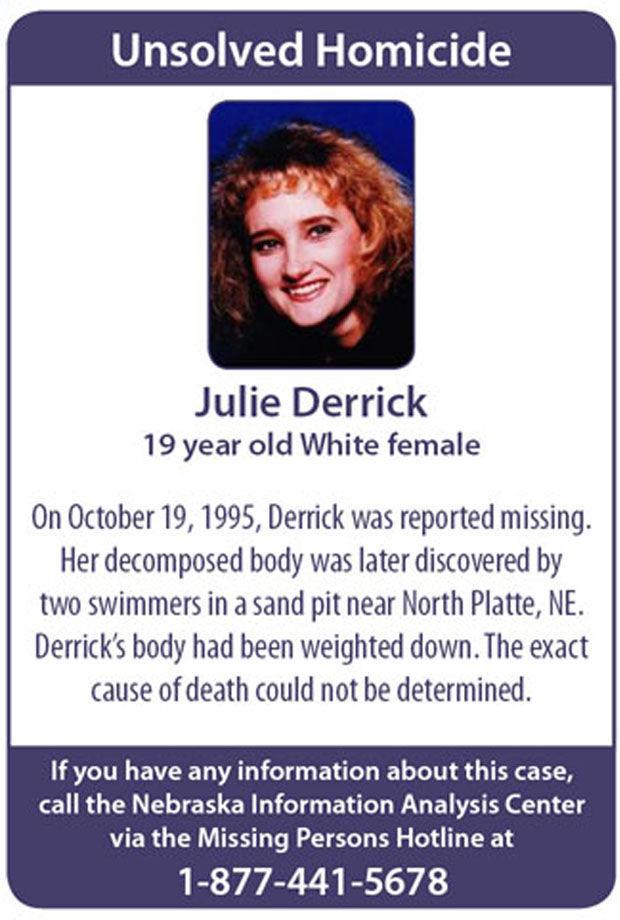 Leah Rowlands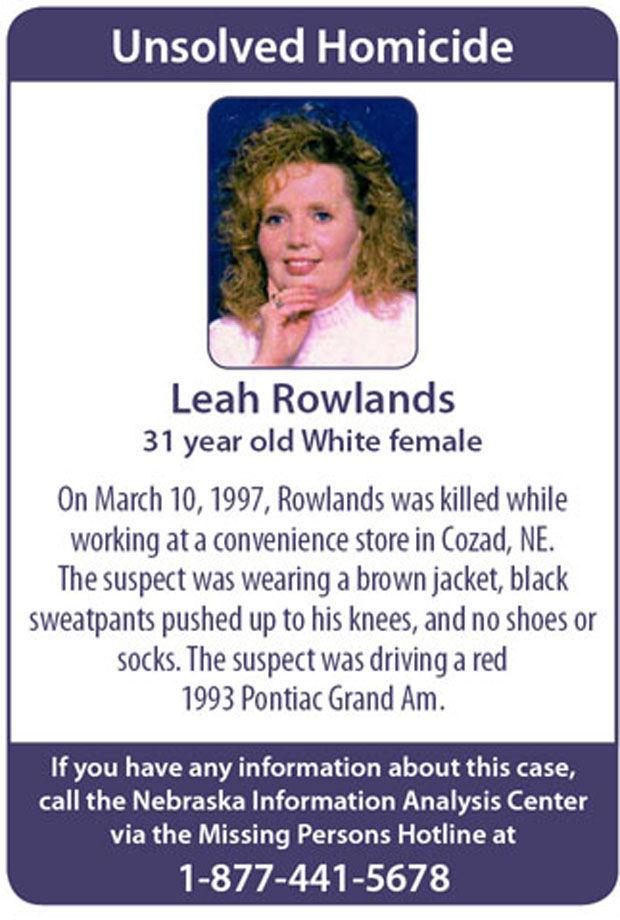 Letha Harley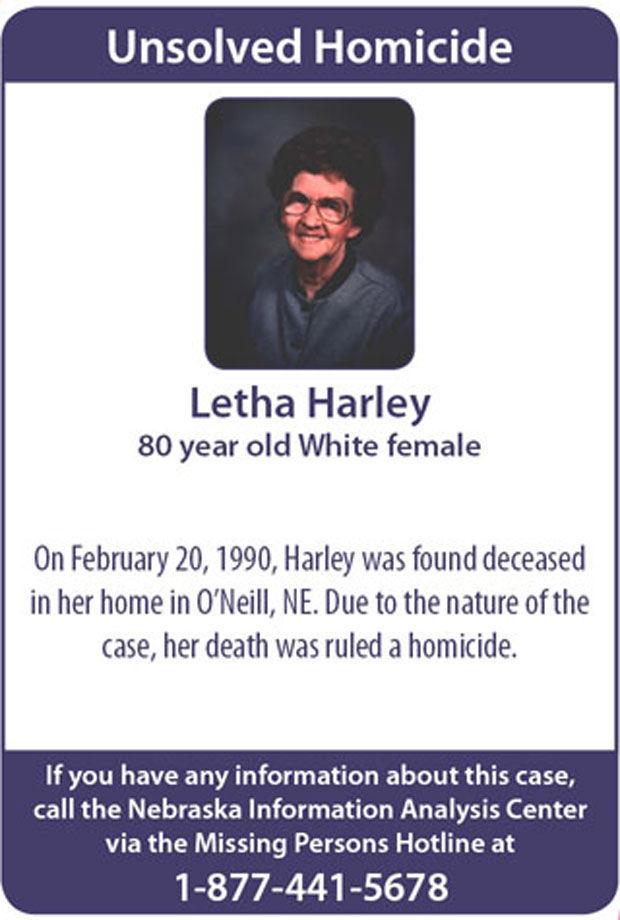 Mary Cabral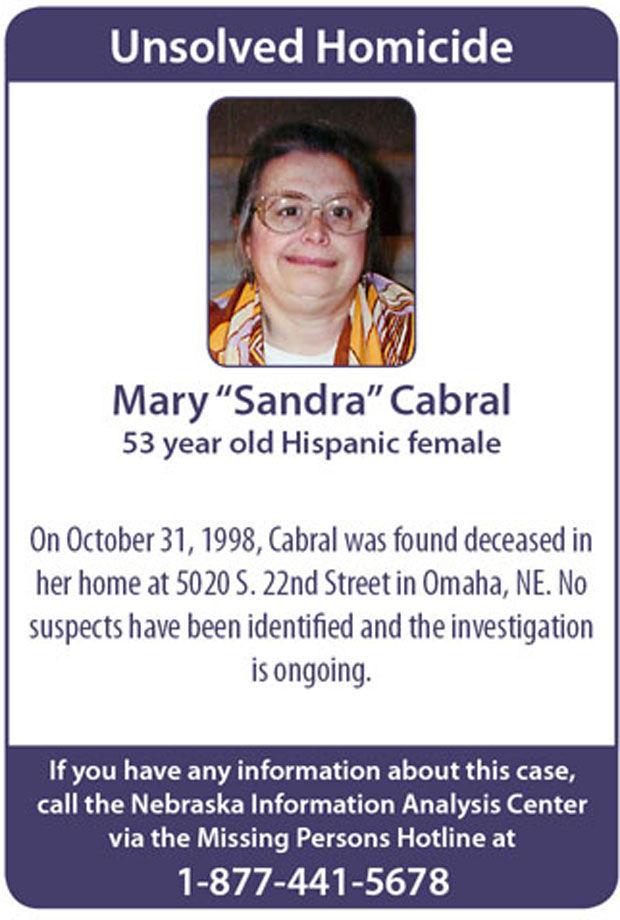 Mary Cronin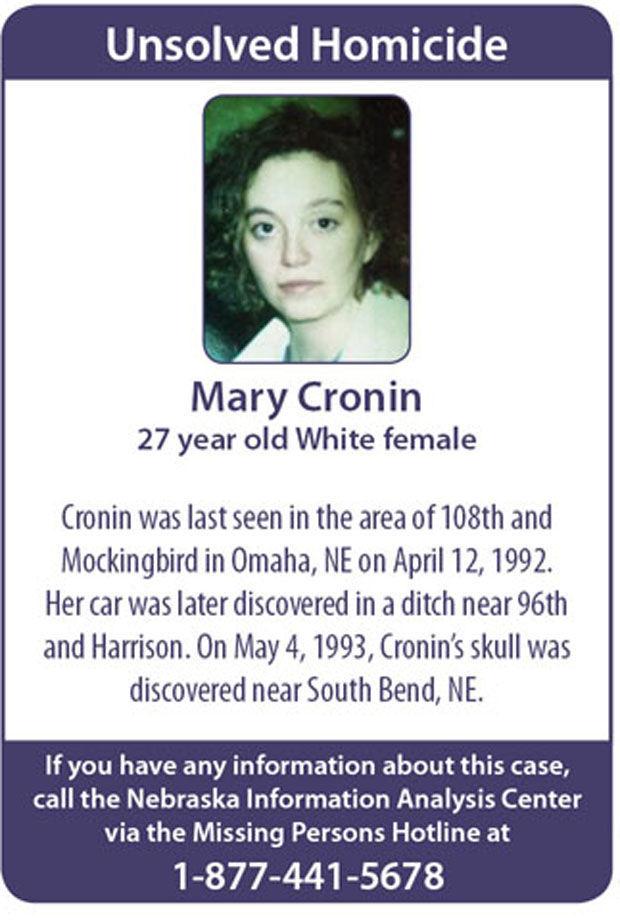 Merlin Mosel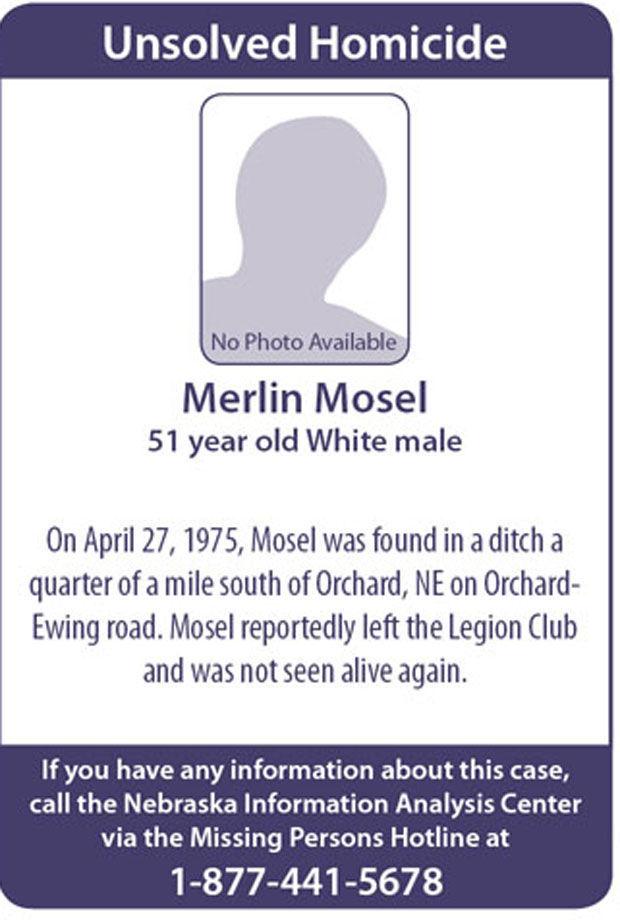 Mitchell Simon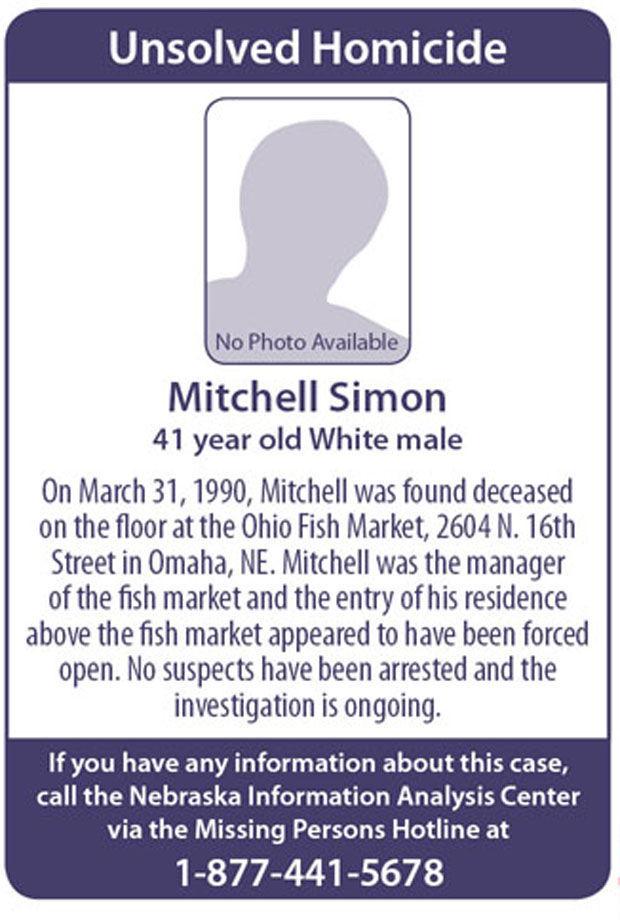 Patrick Vostades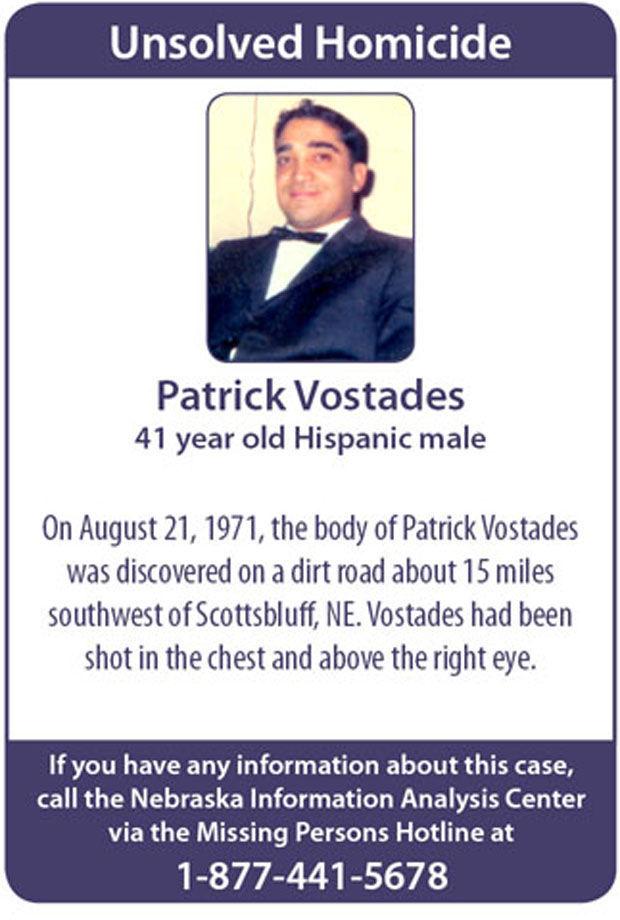 Rebecca Williams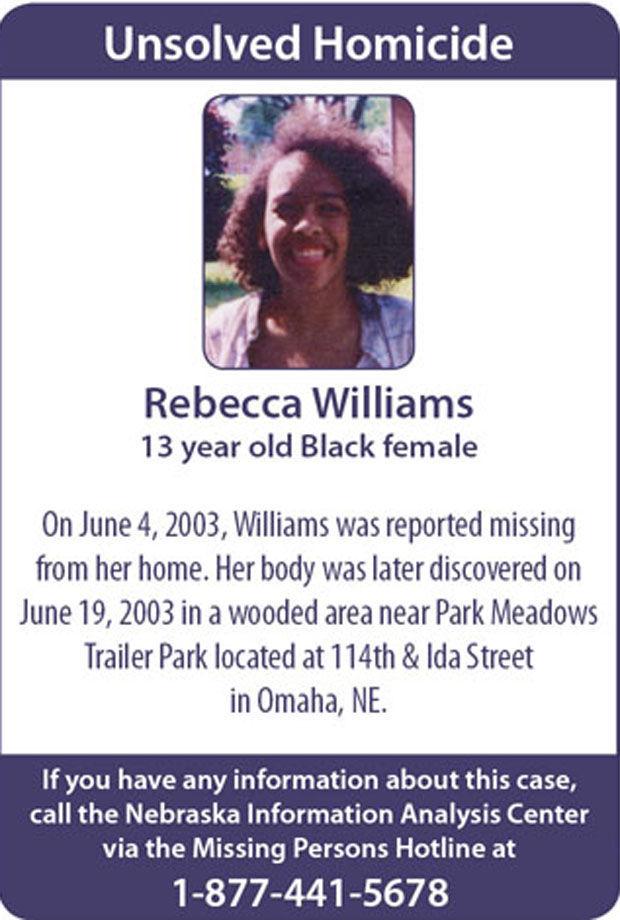 Richard Chadek
Richard Lessley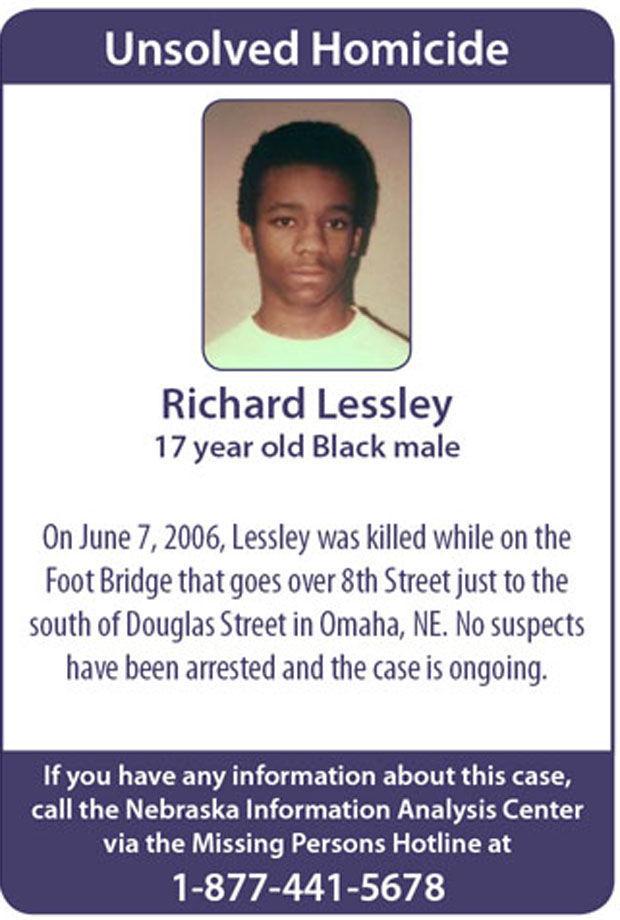 Robert Beaudoin
Robert Heelan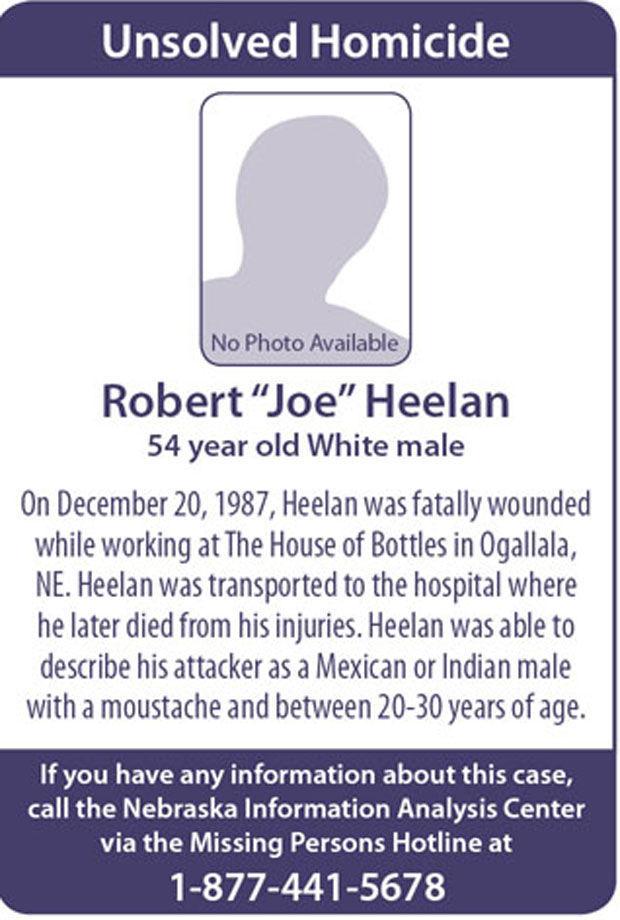 Rudolfo Flores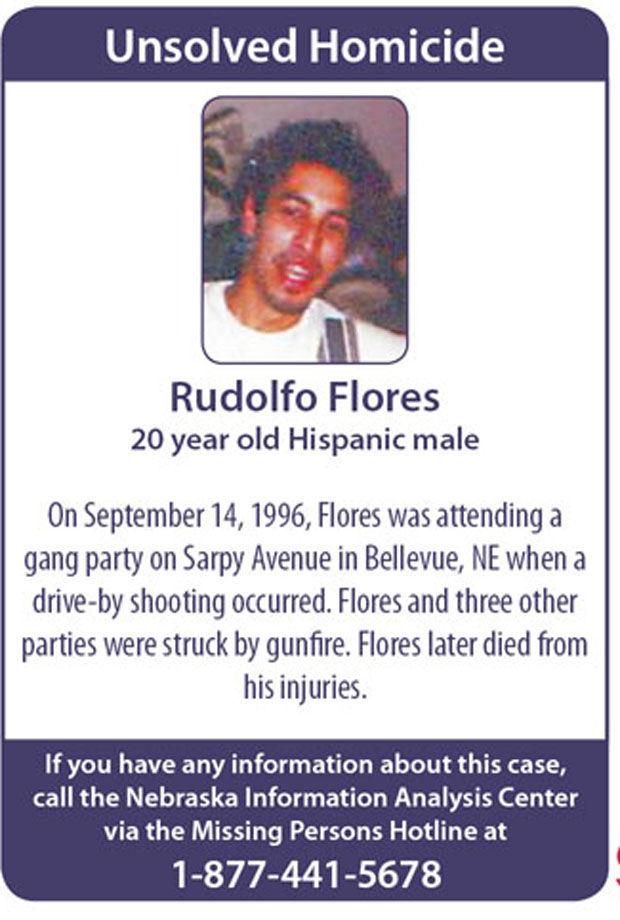 Russell McKnight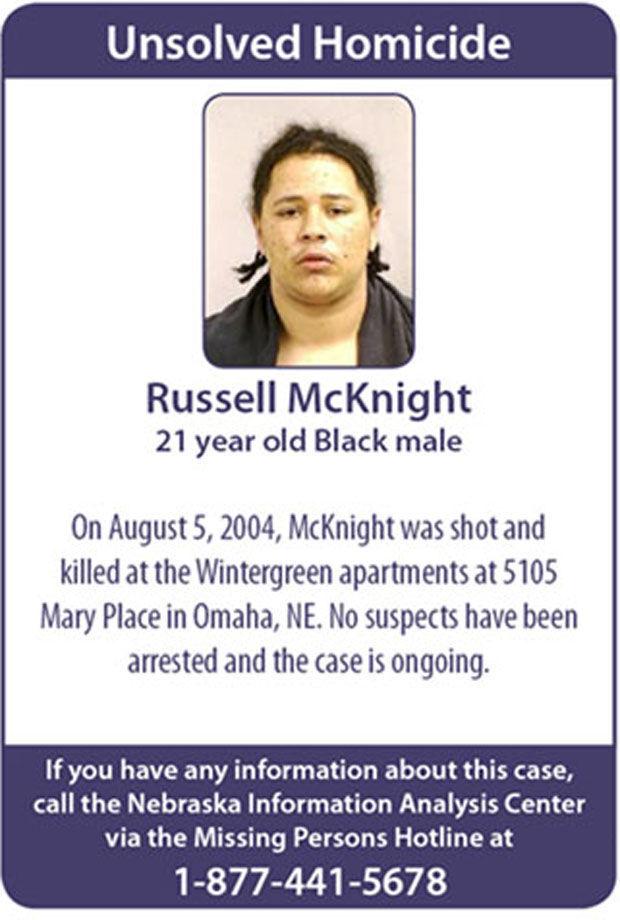 Sandy Green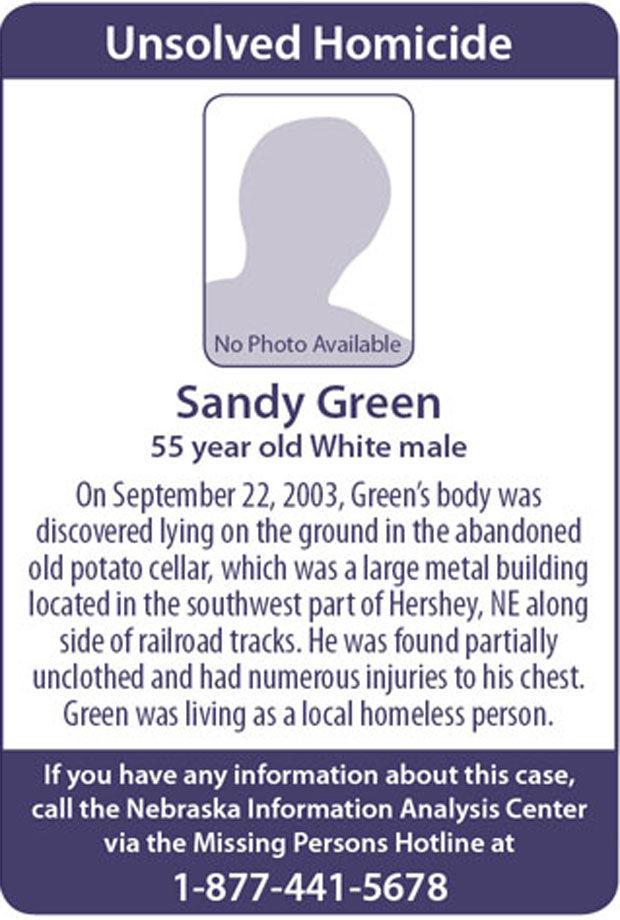 Sarah Neal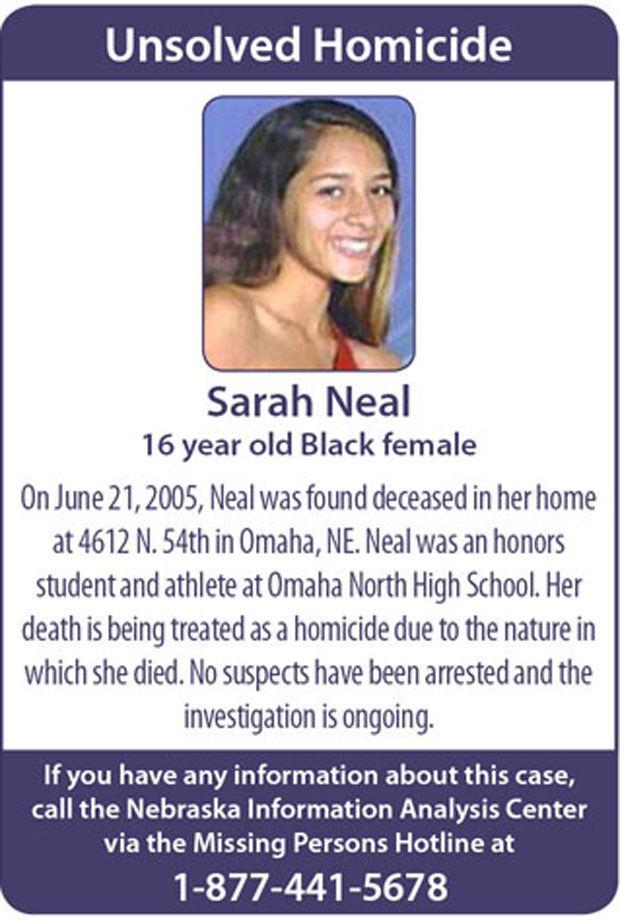 Tyrone Banister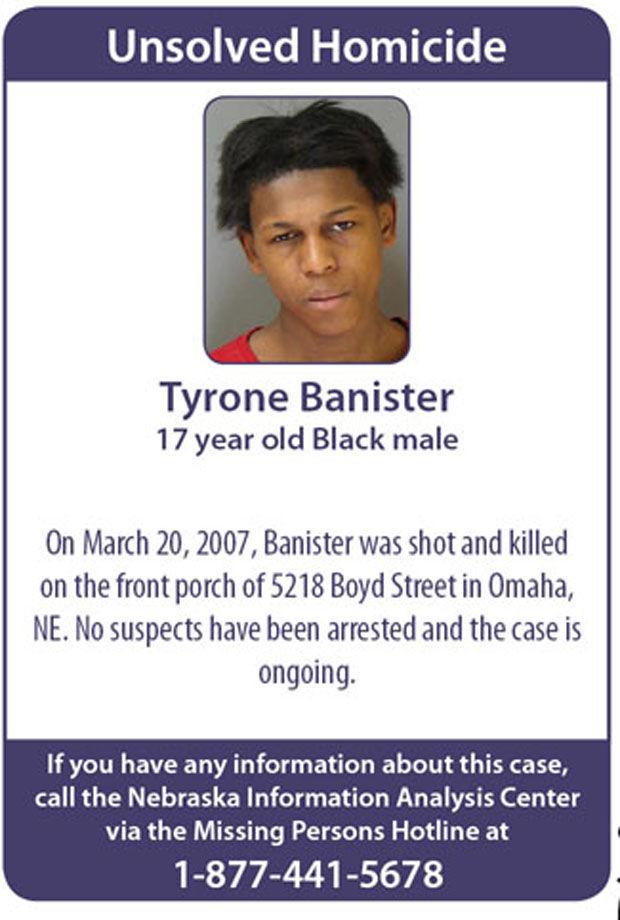 Waddell Robinson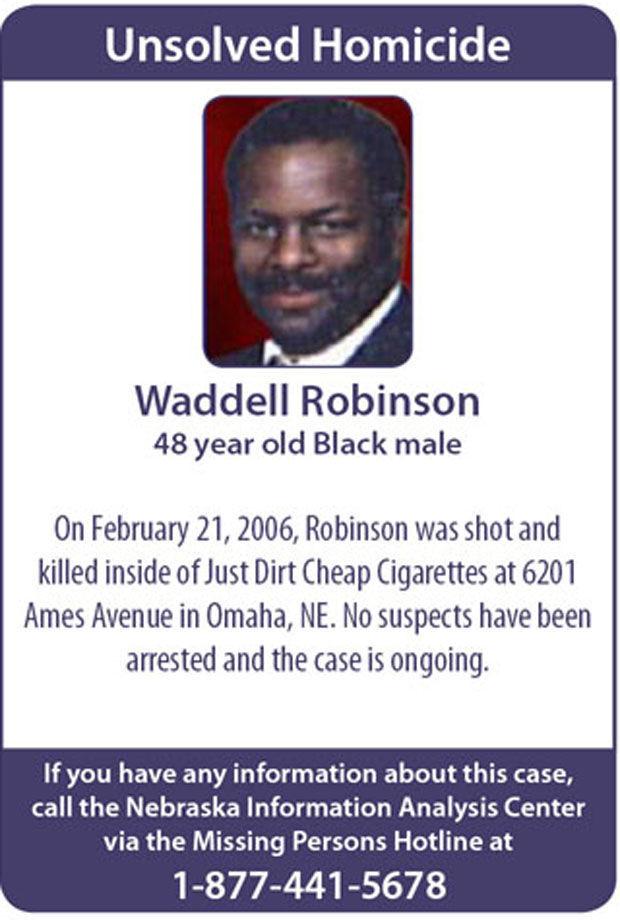 Charles Hanks