Concerned patrons, passersby or employees reported mask-related problems at roughly 280 different business locations in all corners of Omaha.
The Madison County Sheriff's office said a van driving south on U.S. 81 Saturday slid on black ice and veered into oncoming traffic.
On Jan. 7, a day after the U.S. Capitol was breached, the suspect allegedly posted a 58-minute video of himself and described making his way t…
Police said Saturday that 37-year-old Autum Acacia-Cortes has been booked into jail on suspicion of first-degree murder, use of a weapon and t…
Authorities responded to the crash near Interstate 80 and Nebraska 370 about 3 p.m.
A former inmate lost a lawsuit that he filed after, he says, prison officials defied the recommendation in every erectile dysfunction ad: Get …
Lawmakers from two legislative committees wondered aloud if there weren't better, less expensive alternatives to the pricey construction project.
A witness told investigators that the truck had been driving much faster than the posted speed limit when it crashed, officials said.
OMAHA — Omaha police on Friday identified the victim of a Wednesday morning homicide as 58-year-old Jose C. Martinez.
The shooting happened in the parking lot of a Home Depot when the off-duty officer tried to stop a person accused of leaving the store with a …
A deputy who responded to the call and witnesses were able to remove a trapped woman from the burning vehicle.
The lawsuit stemmed from an explosion and fire sparked Jan. 9, 2016, when construction workers struck a natural gas line in front M's Pub rest…
Nebraska's chief Supreme Court justice says the courts faced a big challenge due to the coronavirus pandemic but continue to serve the public …
Arriving officers found a man dead on the Omaha Housing Authority property. 
Lawrence Bolden was released Jan. 11, despite the fact that he was looking at disciplinary action that could have meant lost good-time credit …
Beatrice police said 17 people have contacted them after they say a fencing company took their money but failed to complete projects.
Harold Wilson, who was serving a long prison sentence, died Monday at the Nebraska Penitentiary.
Details were not immediately available Tuesday about where he was found or how he died.
The Nebraska Humane Society suggests that dog owners understand the risks and their own dog before going to a dog park. "This kind of thing ca…
Edward Manheimer, 75, was last seen driving a white Chevy Malibu in North Bend at 9 a.m. Sunday.

Tabitha Health Care Services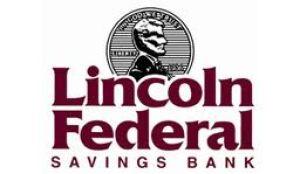 Lincoln Federal Savings Bank
In an interview with anti-abortion organization LifeSiteNews, the man said he followed the Jan. 6 crowd into the U.S. Senate chamber, where he…
Investigators said the driver was exiting I-80 when he lost control of his vehicle and it rolled. 
A man was shot and killed in a shooting at the Motel 6 near Interstate 80 and L Street in Omaha.
The Nebraska State Patrol and other agencies throughout Scotts Bluff County had spent Wednesday evening and Thursday searching for Justin Santos.
Omaha police and firefighters evacuated a Creighton University dormitory overnight after a student told emergency room staff that she had trie…
The prison has offered testing to all women living at the facility, said Corrections Director Scott Frakes.
Prosecutors said Austin Williams began the abuse in 2016, when the child was 10 or 11, and continued until August 2018. Williams was a five-ye…