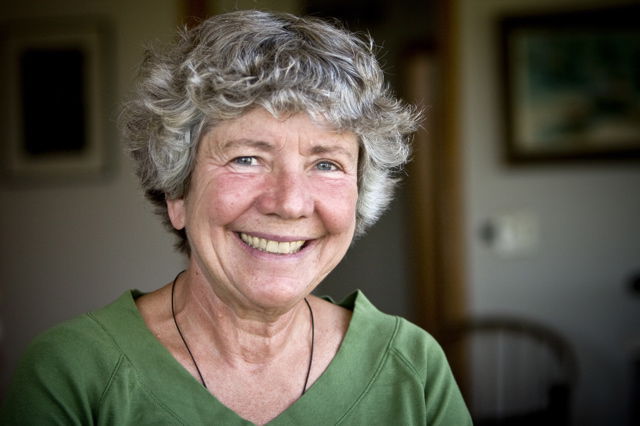 Do you like to drink water? So do I. This basic pleasure and necessity is at risk for citizens of Lincoln, Omaha, and much of Southeastern Nebraska. Here is why.
With neither citizen approval nor an environmental impact study, Mayor Getzschman and the City Council of Fremont voted to allow a Georgia-owned Costco poultry processing plant just south of their town. The wellheads for the municipal water supplies of both Omaha and Lincoln are downriver. (10 miles away for Omaha at Yutan and 25 miles away at Ashland for Lincoln.) The decision of one small governing body has enormous consequences for us all.
Set to be built this spring, this operation includes a feed mill, hatcheries and 400 new chicken barns, spread across 11 counties and housing 43,000 birds each. Costco will manage17 million chickens at a time with over 300,000 chickens processed every day. This plant will be managing 19 times the number of chickens housed in our entire state in 2012.
At the request of citizens from Dodge County, Johns Hopkins Center for a Livable Future in the School of Public Health researched the impact of this likely plant. They calculated that it will generate roughly 4 million pounds of waste per day, which is twice the amount of the entire city of Omaha. This waste will include blood, flesh, feathers, excrement, carcasses, phosphates, growth hormones, fecal coliforms and nitrates.
Nitrates are known to have serious health effects including neurological, liver and thyroid damage. In Southeast Nebraska, our water is already impaired. A significant increase in nitrates could easily be the tipping point for our water supplies. We are at risk to become the next Des Moines where overdevelopment of industrialized agriculture has created nitrate problems.
Iowa State Senator David Johnson explained that because of excessive nitrates, Des Moines now has a de-nitrification plant in addition to its water processing plant. De-nitrification is an expensive process and the cost is added to customers' utility bills. Des Moines has also sued drainage districts in three areas. Iowa is in expensive legal battles with the city. Sen. Johnson is concerned about the impact of Costco on water supplies. He said, "Iowa has learned the hard way how to regulate these plants so that they do not impact water supplies. Nebraska does not have adequate environmental standards, rules and monitoring."
The Fremont municipal wastewater plant has agreed to treat wastewater from Costco. The quantity of water involved and the number of dangerous contaminants will make this a hard commitment to keep. Citizens are likely to be exposed to the wastewater from leaking tanks, excessive runoff from manure applications to the soil, and improper disposal of poultry carcasses in areas prone to flooding. Nutrient runoff may increase algae blooms in recreational areas and make it impossible to fish or swim. Poultry trucks may expose citizens to pathogens and drug-resistant bacteria. Dander from 17 million chickens will increase asthma and allergies. And it's going to stink.
Nebraskans have been asleep at the wheel as this catastrophe approaches. Individual citizens and advocacy groups, such as Nebraska Communities United, are researching ways to slow this operation down for further study and citizen input. However, as of this moment, concerned citizens have no reason to be optimistic. Costco's plant will not be easy to stop or regulate. We do not have many laws on the books for this enterprise.
Nebraskans have been blessed with abundant waters, but with Costco, we are putting our blessing at risk. The people of our state, and even the people of Fremont, have not been given any choices in this decision. If Costco is allowed to build, corporate profits will outweigh the quality of life for Southeast Nebraskans.
We deserve a decision process that allows for citizen input and government oversight. We are requesting an environmental impact study, an emergency plan for worst-case scenarios and a report on the infrastructure development required to keep our water safe. We want Costco to purchase insurance to cover the costs of any environmental damage to our state. Although in reality, nothing can cover the cost of losing our clean water.
If you share our concerns, educate yourself on these issues. Write letters to the editor. Call the governor, the mayor, the Health Department and City Council members. Insist that they act on behalf of the citizens. Offer to help them in any way you can. Time is of the essence. Let's go to work!
Mary Pipher of Lincoln is the author of nine books including the bestselling "Reviving Ophelia."