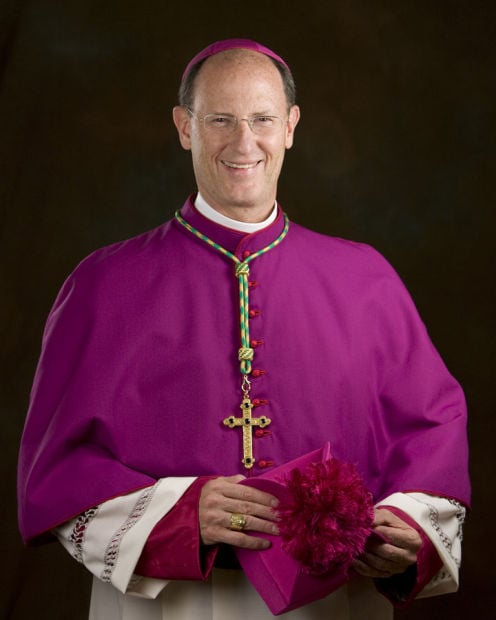 On Friday, the Legislature's Judiciary Committee held a hearing to discuss the impact of recent federal marriage rulings on Nebraska's state policy. The hearing was the beginning of an effort to approve same-sex civil unions in our state.
A fierce debate on the future of marriage is coming to our state. Civil union proponents will argue that "marriage equality" is an effort to ensure fairness -- to give same-sex couples a set of nebulous civil rights protections apparently afforded by law to married couples.
The Catholic Church believes  all people, regardless of sexual preference or identity, deserve the protection of law and deserve to be treated with dignity. The church believes  human dignity is a gift from God, a gift that we all share as brothers and sisters. The church also believes strongly in protecting civil rights.
Civil union proponents will work hard to shroud the question in the language of civil rights. But nearly every benefit sought by civil union legislation already is legally available to Nebraskans. Civil union legislation is not about civil rights. It is about denying the unique and special role that families play in civilizations.
The truth is that civil union legislation is an effort to redefine marriage itself -- to undermine the long-standing human understanding that the stable, fruitful partnerships between men and women should be promoted and protected.
The exclusive and permanent bond of a man and woman joined in marriage offers to couples and to society a preeminent value that cannot be redesigned by legal dictate.
Across boundaries and throughout history, marriage has been regarded as the fundamental relationship in civil societies. Marriage, between a man and a woman, begets families. Families beget communities. Communities beget cultures and societies and nations. At the core of human communities is the family. And at the core of the family is marriage.
Since ancient times, successful and sound societies have created laws to protect and promote the institution of marriage. Aristotle and Plato believed  protecting families was at the heart of governmental responsibility. So did Moses and David. So did George Washington and John Adams.
We recognize marriage because we need to. Our economic viability, our social order, even our agricultural heritage all depend on supporting Nebraska's families. But no one can argue that a government's job is to provide validation or affirmation to every conceivable social institution. In fact, the people of Nebraska voted overwhelmingly to protect the institution of marriage. Any effort to undermine that institution must address Article I-29 of the Nebraska  Constitution.
Nebraskans voted to promote and protect marriage for the sake of Nebraska's children. Children deserve both a mother and a father; they learn from each and are formed by each, in different ways. Though some children are raised by only a mom, or only a dad, to suggest that mothers and fathers are not uniquely important in the lives of children defies our basic intuitions and our basic logic.
A fight for the preservation of marriage is coming to Nebraska. It will be a fight for the future of our state, for our children  and for our communities. May we undertake it with fairness, with respect for all human dignity, and with great hope for the future of Nebraska's families.
The Most Reverend James D. Conley is the Catholic bishop of Lincoln.