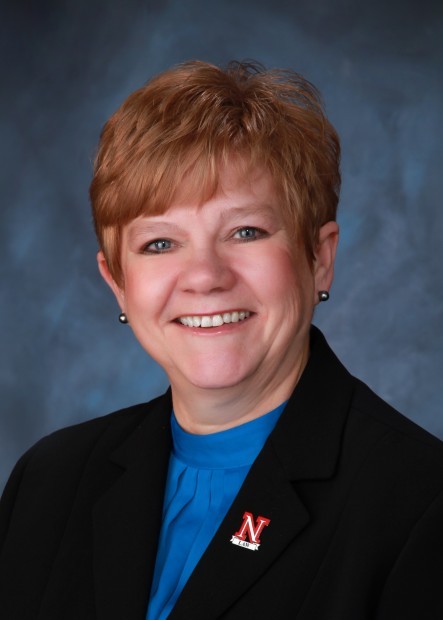 As a practicing attorney in Kearney, Nebraska and the President of the Nebraska State Bar Association, I must respond to the recent op-ed authored by Les Veskrna.
I have represented fathers and mothers in domestic relations matters in the courts of our state for more than 30 years.
Let me be clear, the Nebraska State Bar Association does NOT oppose joint custody of children in divorce.
In many cases, parties now agree to joint custody and that's great. The NSBA, along with groups like Voices for Children, does oppose an amendment to a bill introduced in the Legislature that seems to require judges to adopt a Parenting Plan that establishes joint custody of children in all cases, instead of deciding such issues based on what is in the best interests of the children, the requirement of current law.
The amendment we oppose also provides that the judge must divide decision-making authority between the parents. This would require decisions to be made by one parent or the other (not jointly) on issues such as education, religion and the health needs of the children. Without more guidance from the Legislature as to its intent, we believe that this requirement will make effective decision-making within families very difficult.
I want to make it very clear that in a divorce, parents may now agree on how they choose to split parenting time and responsibilities after they are divorced. Parents also may now agree between themselves about who takes on what decision-making and what financial obligations for raising the children. In many situations now, an agreed to joint custody plan works very well. Judges all across the state, both urban and rural, grant joint custody under the appropriate circumstances.
The amendment that the NSBA opposes requires that parents be awarded joint custody unless the judge makes specific findings that such should not occur. It is simple common sense that when two parents can't agree on the amount of time, or sharing of responsibilities with their children, forcing a 50/50 split and oftentimes inconsistent decision-making is not workable.
Face it, if there is sufficient conflict in a family to seek a divorce, the aftermath likely will not be any easier. Nebraska requires that every couple go through a mediation process. If no agreement on parenting time is reached, a required 50/50 split will not magically mean that the children are in the best position they can be in.
Family Law in Nebraska has changed significantly in the past 20 years. The Parenting Act has provided an opportunity for parents to devise a plan for raising their children together even when they no longer are together. The Parenting Act allows them to devise a plan themselves or requires them to work with a mediator to decide how to best structure this new relationship.
More and more, parents are agreeing to joint custody on a voluntary basis and devising plans that they believe are in the best interests of their children. But each family is different and each situation needs to be treated on an individual basis.
In my experience, in the vast majority of divorces, the parties agree on parenting issues, as it should be. Only when mom and dad cannot agree on parenting issues do the courts of Nebraska decide such matters, after an opportunity for each party to present evidence to the judge.
In his Local View, Veskrna cited studies that show joint custody provides the best outcome for children. We should look at these studies. We also should look at studies that address "high conflict cases" where the parents cannot or will not communicate in a civil manner and cannot resolve parenting issues. How does that conflict affect the children and how do we address it?
The Parenting Act was passed in 2007. I believe that it is working in Nebraska. Improvements can always be made, and the Supreme Court is conducting a study of the Parenting Act. We need to have good reason, and specific findings about Nebraska families, before we make substantial changes.
Divorce is difficult, and family problems are complicated. The Nebraska State Bar Association believes that when parents don't agree, it is the judge who can make the best decision, based on the facts of each particular couple and their children as to what is in the best interests of children.
We have met recently with the senators who sponsored the legislation in question and will continue to be an active participant in the legislative process on this important issue. The Nebraska State Bar Association will do everything we can to assist in making certain that the interests of children of divorce are protected.
Marsha E. Fangmeyer of Kearney is president of the Nebraska State Bar Association.
Catch the latest in Opinion
Get opinion pieces, letters and editorials sent directly to your inbox weekly!