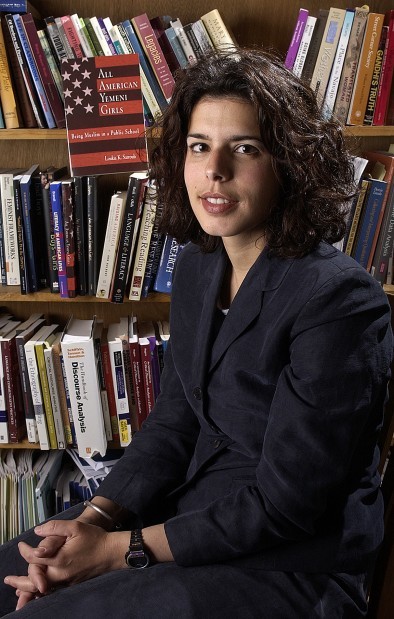 The word anniversary has two meanings: return (such as the return of a yearly event) and celebration. The return of 9/11, in actuality and in memory, is inevitable. It is both a day in our calendar and the embodiment of an attack in the United States that killed nearly 3,000 people.
Hence, we remember so as not to forget such a horrifying event, and we celebrate the memories of those who perished as well as our resolution to overcome a terror we had not anticipated. The yearly return of 9/11 is testimony to the now 10 years of active and ongoing security measures, discussions about the United States' relationship with the Middle East, and emotional as well as pragmatic concerns regarding Arabs, Arab-Americans and Muslims within and outside American borders.
The most scrutinized populations in connection to security in the United States since 9/11 have been Arabs, Arab-Americans and Pakistanis. Soon after the attacks, airports in the United States adopted a new tool to check people. The wand held by security officers served and continues to serve as a body-checking security instrument. Wanding as a metaphor has taught us to take a second look, to inquire and inadvertently to bring to the surface our own fears and stereotypes about people who remind us of those who attacked the United States.
A process of individuating potential risk among large numbers of people who occupy our transportation system, wanding tests our sense of hope, community building and our understanding of people who look different from the non-threatening travelers, whomever those may be. However, the wanding of America also has been curiously positive and counterintuitive in its success in bringing to the fore political impossibilities to improve society in general.
Since 9/11, what had been a rather politically silent population in the United States for more than a hundred years became heard in more public venues than ever. Arab, Arab-American and Muslim voices have fought for the political right to be regarded as a legitimate and accessible citizenry in the United States and abroad. In academic journals, researchers have painstakingly studied populations who are Muslim, Southeast Asian or Arab as they have sought to explain identity politics, immigrant dilemmas, religious and cultural norms, and institutional interactions and policies and the like.
Additionally, news networks, comedic news hosts, policymakers and academicians depend on Middle Eastern news networks for information and news. The election of a U.S. president whose religious and cultural roots are Muslim, Christian, American and Kenyan gives evidence of the staggering leap of faith and astuteness of Americans who recognized the need for unity after several years of strife and instability around the globe and especially in the Middle East and Afghanistan.
Wanding has given people an opportunity to talk, reflect and analyze a set of horrific events while simultaneously offering the prospect of learning to live with one another more peacefully and with care.
At the same time, the wanding that has been practiced in Guantanamo Bay and elsewhere, combined with the lack of wanding of the inhumane conditions of refugee camps such as the Rafha camp in Saudi Arabia, are troublesome and problematic and too easily forgotten at times. This complicates our success at resolving major political and justice issues. Overall, while wanding has not wounded the United States in the longer term, many individuals have suffered and continue to suffer because of the inconsistent ways with which we practice wanding in the United States and elsewhere.
Ten years later, the world has changed further. Established governments in the Middle East have toppled, and the youth of Muslims, Arabs and Arab-Americans have grown up in U.S. school systems along with everyone else. Our Americanness changes over time, encapsulating a complicated present founded on a past that continues to teach us who we are.
The post-9/11 period has been both a healing time and a process of discovery and understanding built upon connection and a desire for unity in the face of economic hardship, health care needs for everyone, global awareness of diminishing natural resources, and education for all -- especially for the poorest amongst us. Who we are ever changes, and perhaps for the better.
Loukia Sarroub is a professor of education at the University of Nebraska-Lincoln and studies literacy and immigrants in the United States and Europe.