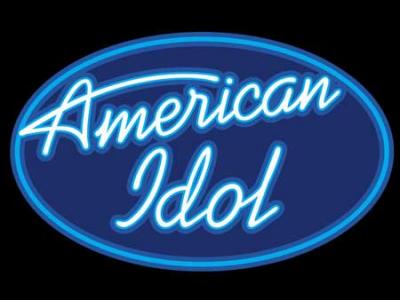 Where is the voice? Four episodes into "American Idol" season nine, and I still haven't found my David Archuleta. (That's right, I'm an Archie. Always and forever.) Thirty-one more hopefuls were sent to Hollywood from the Orlando round. Not a one gave me that warm, fuzzy feeling of harmonious joy. *Sigh...
There were a few highlights. Once again, I'm choosing to skip over the nonsense and fluff.
Seth Rollins was played up as the father of an autistic son. Those sentimental stories always seem to turn out with a golden ticket, and this one didn't stray. His voice was pleasant; I'll give him that. But it was like a whisper, lacking in power. I was on the edge of my seat waiting for him to belt it out, but it didn't happen. We'll see what he can do in Hollywood.
I'm afraid for the super-talented Jermaine Purifoy. His voice was smooth and pure, but there wasn't much of a story to remember him by. Plus, his personality is easy-going but too nonchalant to stand out among the bunch. But definitely the best of the Orlando auditions by far.
One note on beat-boxer Jay Stone: No way he'll make it past the Hollywood round. 'Nuff said.
There could be several hidden talents we don't know about (because producers choose to highlight the crazies), so go to www.AmericanIdol.com to see interviews of all the Hollywood-bound contestants.