Vendoni Woodfairy, 52, was raised in rural Missouri by parents who didn't believe in vaccines. She can't recall getting a single childhood vaccination.
Woodfairy, who now lives in a small town near Mountain Grove, Missouri, legally changed her given name in January. Her husband, Anthony, 51, adopted her new last name when they got married.
They live on a farm in the Ozarks and go into town twice a month for supplies. Given their limited interaction with people, they didn't see a pressing need to get the COVID-19 vaccine. But as the Delta variant of the coronavirus spread through Missouri, their remote lifestyle couldn't protect them.
Vendoni got COVID in mid-July. She had been warming up to the idea of the vaccine as cases in Missouri surged, and she immediately regretted delaying it.
"I wish we had gone ahead and done it," she said. She recovered, and her husband decided to get the shot as soon as it was safe for him to go out. "I didn't feel safe anymore," Anthony said. "Even with my limited exposure in town, I didn't feel safe anymore."
He called the doctor and then texted his son, "I have an appointment."
His son, Caleb-Michael Files, lives in Gaithersburg, Maryland, and works for the AFL-CIO labor union in D.C. Files got teary-eyed reading his father's message.
"I was elated," he said. When he had first broached the topic with his father months ago, his dad said he wasn't ready yet. That response took him aback, but he didn't press the issue.
Getting vaccinated means his father will have a critical layer of protection in a region where most of the population is unvaccinated.
"One moment of taking his mask down to take a bite of food could lead to him being in a vulnerable spot and ending up in an ICU where they have no ventilators available," Files said.
But not everyone in town would share his joyous reaction.
Vendoni works as a massage therapist, and one of her fellow therapists has refused to treat vaccinated people.
"I knew this was going to disrupt our relationship," she said. Her friend will not see her since her husband got vaccinated.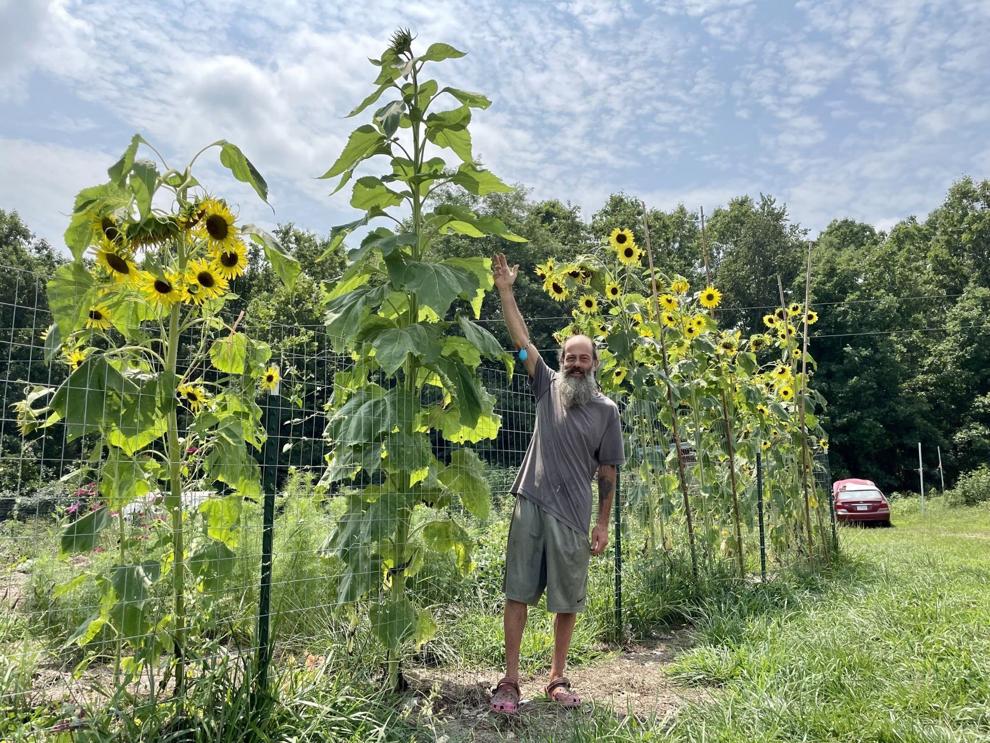 Anthony doesn't think there is anything he can say to persuade the people in his town to change their minds.
"The people around here are never going to mask up; they are never going to get the vaccine," he said "I'm shunned from some people here because I got it."
He says former president President Donald Trump himself could stand in the town square and call on residents to get the vaccine, and the vast majority, who support him, would refuse.
"They would think the Deep State got to him," he said. Most in his area don't trust doctors, and many put their faith in the conspiracies they see and read online. They mistakenly believe that those who are vaccinated are shedding the live virus. That is untrue.
Vendoni, meanwhile, has decided to take the plunge even though she knows she will have some natural immunity protection from having had COVID. When her husband returns to the doctor's office to get his second vaccine, she will accompany him.
She is ready to get the shot.
Aisha Sultan • 314-340-8300
Home and family editor
@aishas on Twitter