Today is Monday, Nov. 2, 2020. Let's get caught up.
These non-virus headlines are in the news this morning: President Trump thanked his supporters at a rally in Florida on Sunday night for their advice to fire Dr. Anthony Fauci; Justice Barrett will hear first Supreme Court arguments today; and Nikki McKibbin, a former 'American Idol' star, dies at 42.
Read on for these stories, other top headlines, celebrity birthdays and more.
---
Top stories
Trump threatens to fire Fauci in rift with disease expert
OPA-LOCKA, Fla. (AP) — President Donald Trump is suggesting that he will fire Dr. Anthony Fauci after Tuesday's election, as his rift with the nation's top infectious disease expert widens while the nation sees its most alarming outbreak of the coronavirus since the spring.
Speaking at a campaign rally in Opa-locka, Florida, Trump expressed frustration that the surging cases of the virus that has killed more than 231,000 people in the United States this year remains prominent in the news, sparking chants of "Fire Fauci" from his supporters.
"Don't tell anybody but let me wait until a little bit after the election," Trump replied to thousands of supporters early Monday, adding he appreciated their "advice." Read the latest: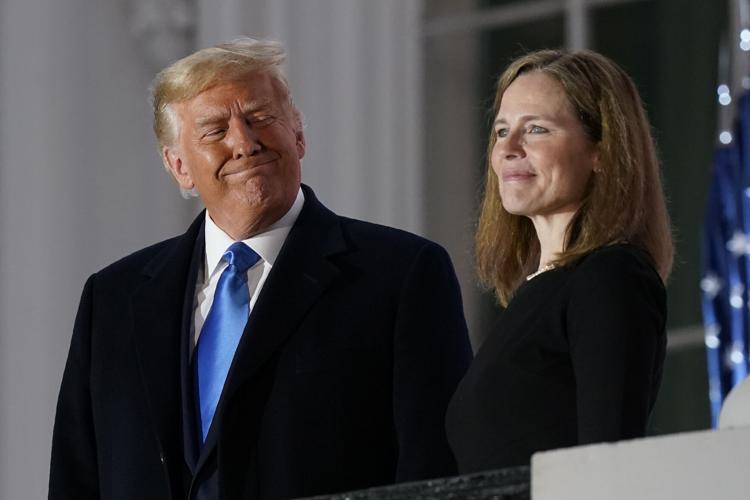 Barrett to join Supreme Court arguments for the first time
Justice Amy Coney Barrett is expected to join her Supreme Court colleagues on Monday to hear arguments for the first time.
Because of the coronavirus pandemic, the high court began hearing cases by phone in May. That means the public won't see the new justice, but they'll be able to hear her if she asks questions, as all her colleagues have been doing. Also because of the pandemic, the court has been allowing the public to listen to arguments in real time, a change from the past. Read more:
'American Idol' contestant Nikki McKibbin dies at 42
Nikki McKibbin, a singer from Texas best known for her third place finish in the first season of American Idol, has died. She was 42. McKibbin's husband, Craig Sadler, confirmed her death in a Facebook post, saying that she had died after suffering a brain aneurysm on Wednesday and was taken off life support early Sunday. Her husband did not say where she died.
A British court ruled Monday against Johnny Depp in his libel case against the owner of the Sun tabloid newspaper, which labelled him a "wife beater."
Former U.S. security contractor Edward Snowden said Monday that he and his wife intend to apply for Russian citizenship without renouncing their U.S. citizenship.
Gunfire erupted at Kabul University in the Afghan capital early Monday and police have surrounded the sprawling campus reportedly hosting a joint Afghan-Iranian bookfair, authorities said.
Chase Elliott won the high-stakes race in Martinsville to earn his first career berth in the championship four. It stopped Kevin Harvick one race short of the title round in a stunning collapse to a season spent as the favorite to win the Cup crown.
Click on the links below for full versions of these stories and scroll further for trending stories, a look at today in history and celebrity birthdays.
Image of the day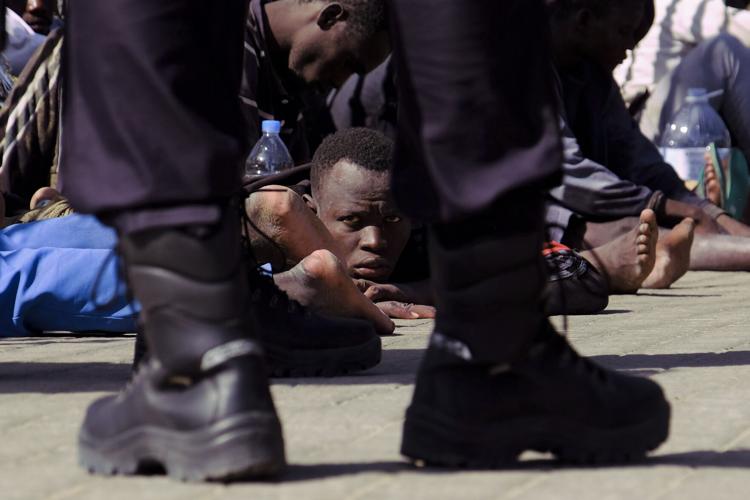 On this date
Happy birthday to ...
Be the first to know
Get local news delivered to your inbox!