CLAIM: Troops in Washington turned their backs on President Joe Biden's motorcade as it passed on its way to his inauguration at the U.S. Capitol.
THE FACTS: In accordance with safety protocols, some National Guard members were positioned with their backs to Biden's motorcade as it made its way through Washington to the U.S. Capitol. But social media users are falsely suggesting a video shot by an ABC reporter shows Guard members turning their backs on Biden in a show of disrespect.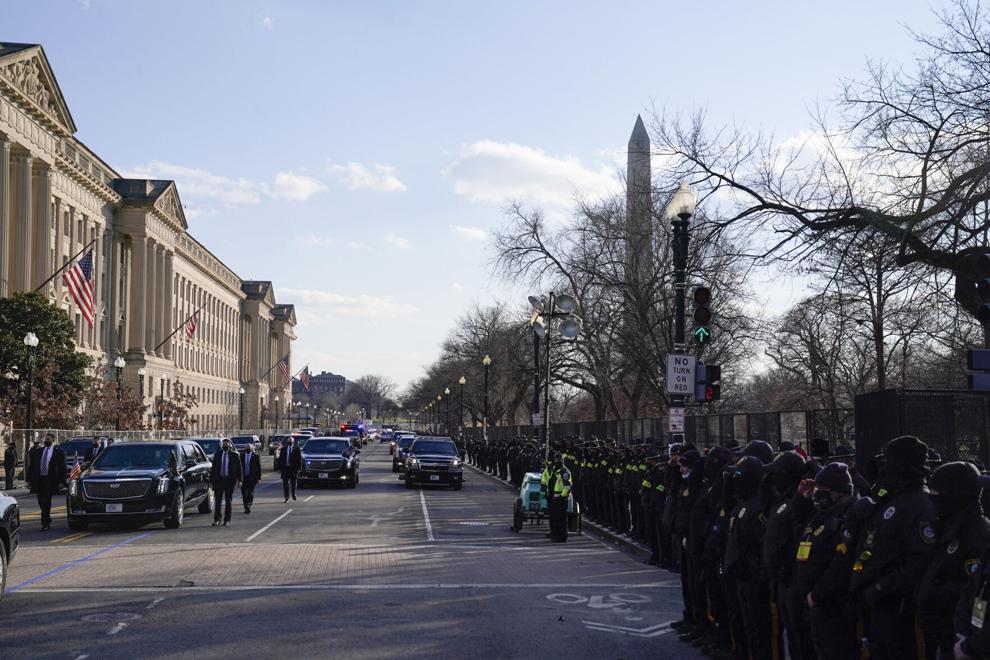 "Many in the military turned their backs to Biden's motorcade," claimed one tweet with more than 3,000 likes that shared the footage. Another video making the false claim had more than 100,000 views on YouTube. Taking it a step further, some social media users captured a still from the video and showed it in posts alongside photos of Guard members enthusiastically greeting former President Donald Trump at an unspecified event. The video with the false claim was amplified by accounts that have supported Trump and promoted misinformation in the past.
ABC reporter Ines de La Cuetara uploaded the video to Twitter on Wednesday at about 10:30 a.m. "The view from Biden's motorcade as it made its way up to the Capitol," she said in her caption. In the video, some Guard members can be seen facing the cars passing on the street while others have their backs turned near Robert A. Taft Memorial on Constitution Avenue.
More than 26,000 Guard members from around the country were brought in to beef up security for the inauguration in the wake of the violent riots at the Capitol. The AP confirmed with the National Guard Bureau that Guard members had their backs turned to monitor all possible threats, in keeping with safety protocol. During Trump's inauguration, authorities could be seen both with their backs facing and turned away from his motorcade. "These National Guardsmen were on duty with a mission to protect the president against potential threats. Some are facing out to ensure the safety of all," said Darla Torres, a spokeswoman for the National Guard Bureau.
— Associated Press writer Beatrice Dupuy in New York contributed this report.