Today is Monday, May 18, 2020. Let's get caught up.
These non-virus headlines are in the news this morning: President Trump and his campaign team are dusting off the 2016 playbook for the 2020 race; Tropical Storm Arthur closes in on North Carolina coast; and a Canadian aerobatic jet crashed into a neighborhood, killing 1.
Read on for these stories, today's celebrity birthday's and more.
---
Top stories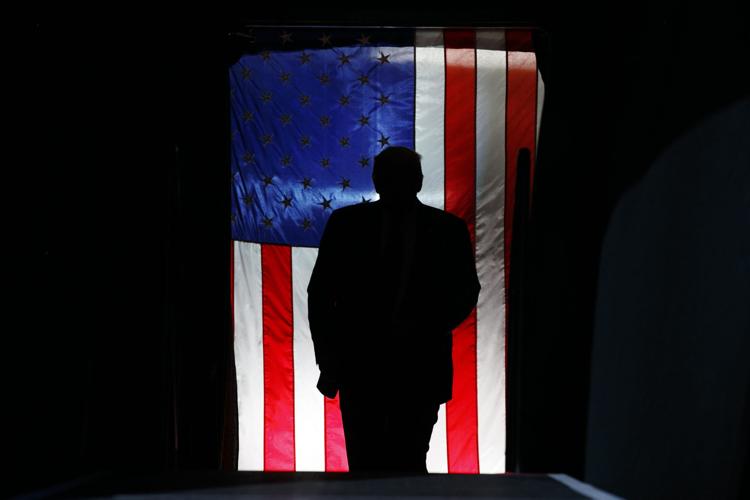 2016 repeat? Trump revives Clinton playbook to battle Biden
Accusations of a "deep state" conspiracy. Allegations of personal and family corruption. Painting an opponent as a Washington insider not to be trusted.
It's 2016 again. Or at least that's President Donald Trump's hope.
Trump and his allies are dusting off the playbook that helped defeat Hillary Clinton, reviving it in recent days as they try to frame 2020 as an election between a dishonest establishment politician and a political outsider being targeted for taking on the system. This time, however, the so-called outsider is the sitting president of the United States. Read the full story here:
Tropical Storm Arthur crawls closer to North Carolina coast
Life-threatening surf and rip currents will spread along U.S. East coast beaches in the days ahead as Tropical Storm Arthur kicks up ocean swells offshore, the National Hurricane Center warned on Monday.
It's another early start for the Atlantic hurricane season: Arthur formed Saturday in waters off Florida, marking the sixth straight year that a named storm has developed before June 1.
The Hurricane Center said Arthur is expected to move near or just east of the coast of North Carolina, where up to 5 inches of rain was expected in spots Monday before turning away from the East Coast on Tuesday. Read the full story here:
Canadian aerobatic jet crashes amid pandemic show; 1 dead
A Canadian aerobatic jet crashed into a British Columbia neighborhood during a flyover intended to boost morale during the pandemic, killing one crew member, seriously injuring another and setting a house on fire. Video appeared to show the plane's crew ejecting.
The crash left debris scattered across the neighborhood near the airport in the city of Kamloops, 260 miles northeast of Vancouver, on Sunday. The Snowbirds are Canada's equivalent of the U.S. Air Force Thunderbirds or U.S. Navy's Blue Angels. Read the full story here:
Police and fire investigators launched a criminal probe Sunday into the cause of an explosion at a hash oil manufacturer in downtown Los Angeles that sent firefighters running for their lives.
A 5-year-old boy and a woman drowned in the backyard pool of former Los Angeles Dodgers player Carl Crawford's Houston home, according to reports.
A South Korean soccer club has apologized after being accused of putting sex dolls in empty seats during a match Sunday in Seoul. In a statement, FC Seoul expressed "sincere remorse" over the controversy, but insisted that it used mannequins — not sex dolls.
An evangelical broadcaster who boasted of miraculously securing a TV license in Israel now risks being taken off the air over suspicions of trying to convert Jews to Christianity. The controversy over "GOD TV" has put both Israel and its evangelical Christian supporters in an awkward position.
A suicide bomber in a stolen military Humvee targeted a base in eastern Afghanistan belonging to the country's intelligence service early on Monday, killing at least seven members of the force.
Clashes broke out in Hong Kong's legislature Monday for a second time this month as a pro-Beijing lawmaker was elected as chair of a key committee that scrutinizes bills, ending a prolonged struggle for control with the pro-democracy camp.
The final episodes of "The Last Dance" have aired, yet ESPN has one more program to show about the Chicago Bulls' sixth championship. ESPN will show "Game 6: The Movie" on Wednesday night at 9 p.m. EDT, following a rebroadcast of episodes nine and 10 of "The Last Dance."
Kevin Harvick beat Alex Bowman to win NASCAR's first race back, a spectacle closely watched to see if the largest motorsports series in the United States could successfully return to the track.
Rory McIlroy delivered the money shot Sunday as live golf returned to television for a Skins game that revealed plenty of rust and raised more than $5 million for COVID-19 relief funds.
Click on the links below for full versions of these stories and scroll further for trending stories, a look at today in history and celebrity birthdays.
40 years ago today ...
On May 18, 1980, the Mount St. Helens volcano in Washington state exploded, leaving 57 people dead or missing. Click here for a gallery of photos from the days leading up to the eruption, the day of the eruption and the rescue and cleanup that followed:
On May 18, 1980, the Mount St. Helens volcano in Washington state exploded, leaving 57 people dead or missing.
Trending today
Image of the day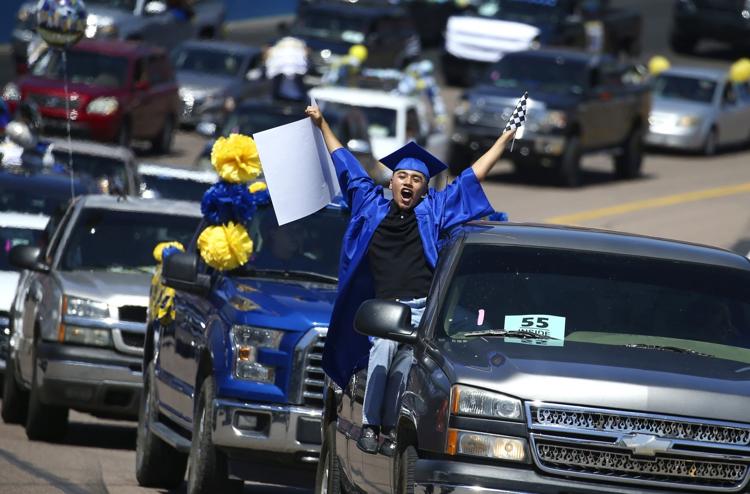 On this date
Happy birthday to ...
Be the first to know
Get local news delivered to your inbox!