In the beginning, it was a band of rural landowners and Natives in Nebraska and a woman named Jane.
They were pitted against the Republican Party, the Canadian government, half the Democratic Party and the entire oil industry — the definition of a huge underdog with slim chances trending heavily toward no chance at all.
"We were very naive," Jane Kleeb says, not fully aware of all the political and corporate dynamics in play.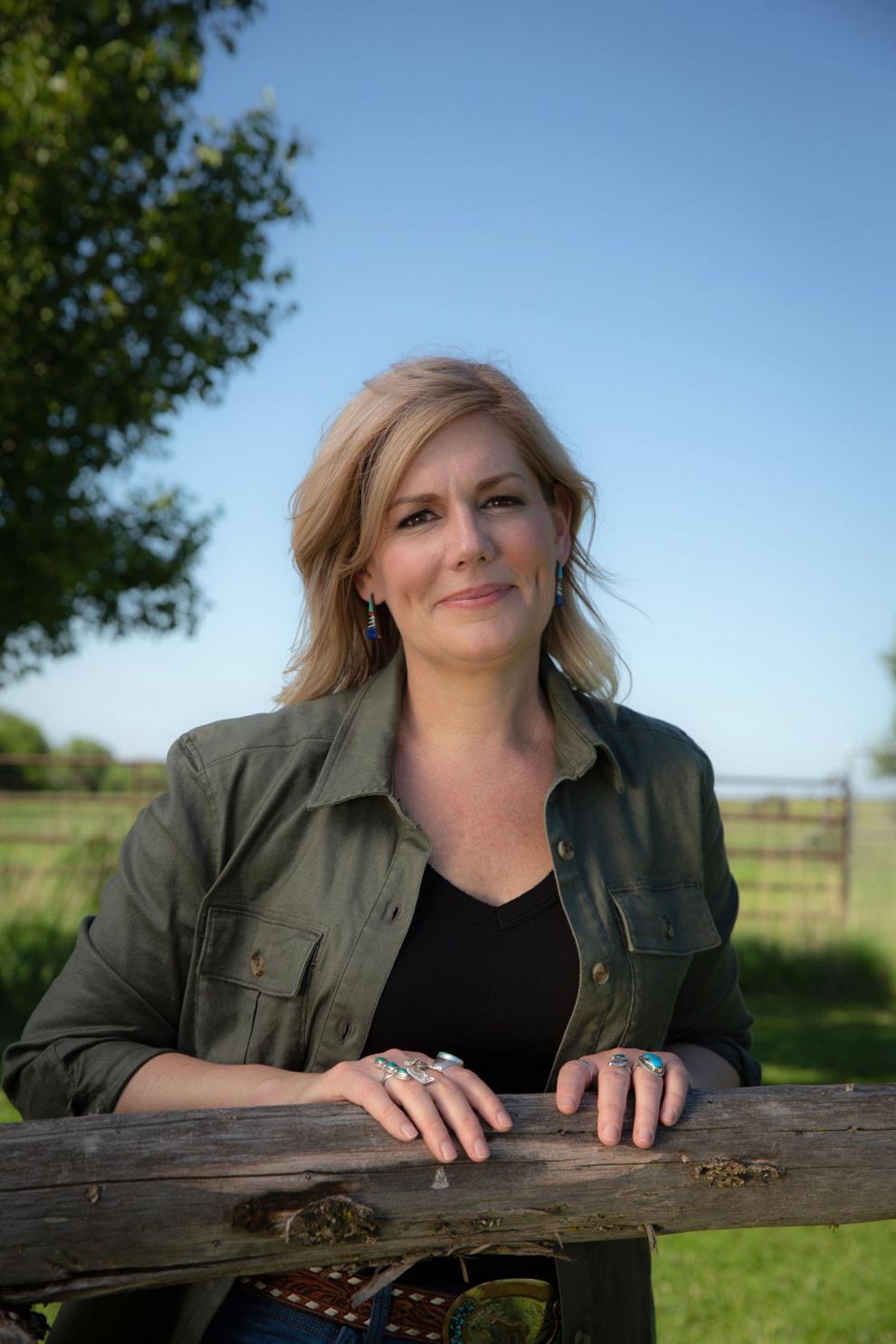 Before long, she began to realize that they would need to wage "an outside game" pitting farmers and ranchers and Native tribes against mighty political and economic forces, "leading with people closest to the pain."
It was David vs. Goliath.
Or, as The New York Times defined it in a headline above a featured Sunday Magazine story nearly seven years ago, it was "Jane Kleeb vs. the Keystone Pipeline."
A $48 billion company named TransCanada was being stymied by "a petite, progressive organizer with close-cropped hair" who lived in Nebraska, the article stated. That giant's total assets have since grown to $99 billion.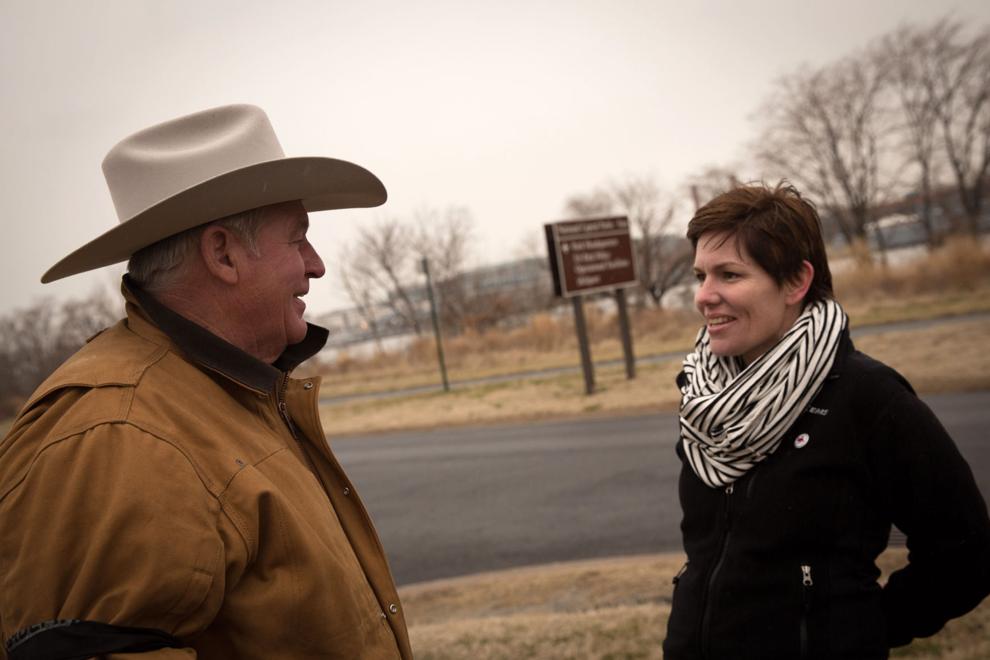 "What has kept the pipeline out of the ground so far, more than anything, has been Kleeb's ability to convince mostly conservative farmers and ranchers that they are the ones being asked to bear all the risk of Canada's energy expansion," Saul Elbein wrote in the Times in 2014.
"We stayed rooted in stories," Kleeb says today.
Personal stories about how the pipeline would disrupt lives and the land, and endanger both, including an early proposed route that posed a threat to the Ogallala Aquifer and the Nebraska Sandhills, along with the sandhill cranes, a trifecta of Nebraska treasures.
Kleeb came to the battle not with a slingshot, but with a fierce determination to protect the people and the water and the land.
"Let no one lose heart," David said to Saul in the Bible.
"Never give up," Kleeb said.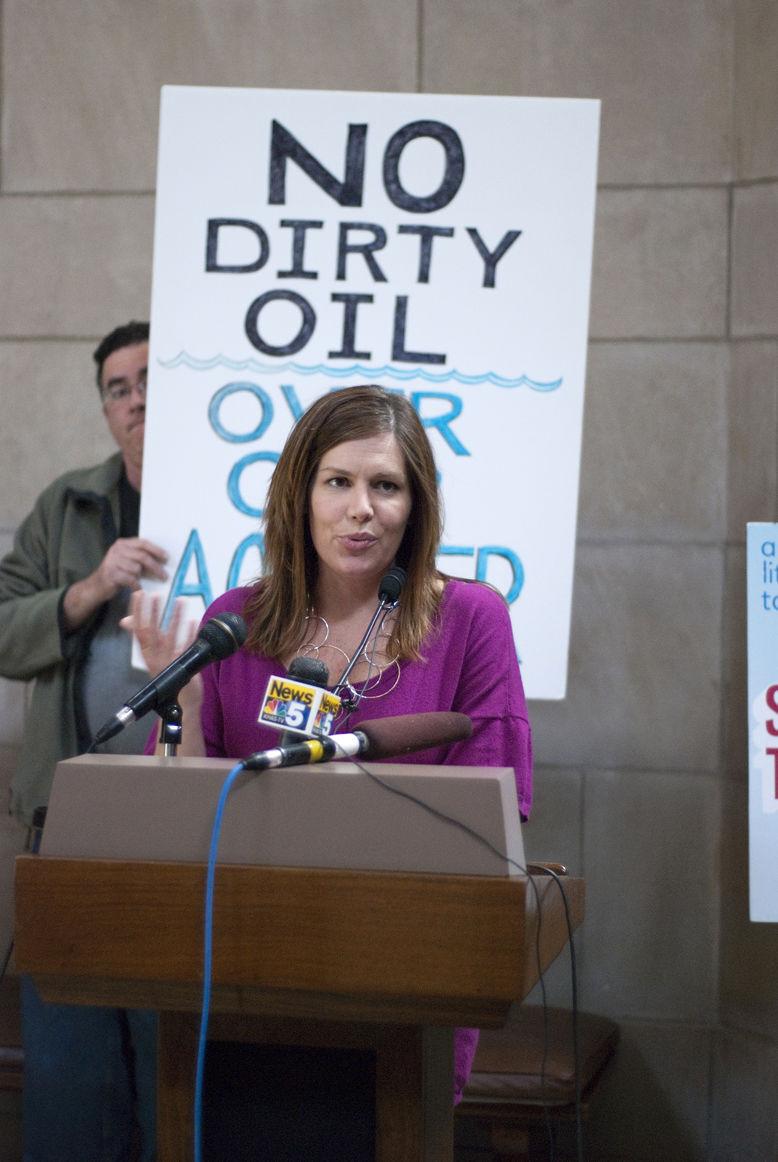 And 10 years later, after a decade of battle, and with a stroke of newly elected President Joe Biden's pen, Goliath fell. 
The president canceled the permit to build a pipeline that would move heavy crude oil from bitumen mines in Canada through Nebraska to connect with existing pipelines that would deliver it to the Gulf of Mexico, where it would be processed in refineries.
"There absolutely were moments when we were losing," Kleeb recalls. "It was a roller-coaster ride. Some of our Native allies described it in spiritual terms, and their message was never give up."
The pipeline opponents battled in the courts, through the news media and on their land.
And, yes, Kleeb says, if the project had moved forward, they would have "physically stood in the way" on their land in Nebraska.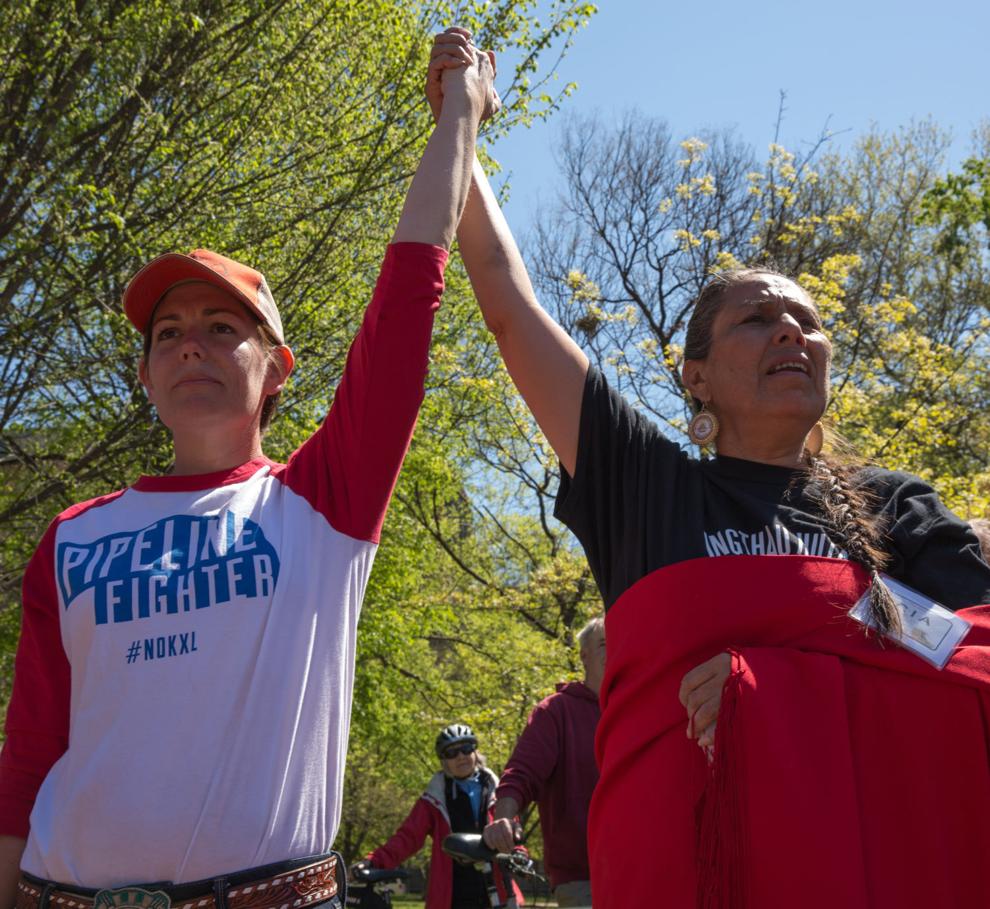 More than 5,000 people signed a pledge to "engage in nonviolent civil disobedience," Kleeb said. "You would have seen Standing Rock."
In 2016, police with riot gear and military equipment, acting along with paid security workers using attack dogs, directed water cannons on protesters who stood in the way of construction of a pipeline on or near land claimed as sacred ground by members of the Standing Rock Native Tribe in North Dakota and South Dakota.
Although Kleeb has had a plate full of activist roles as the founder in 2010 of Bold Nebraska, a progressive political advocacy organization, and as chair of the Nebraska Democratic Party since 2016, this cause has been a major piece of her life for 10 years.
"It was emotional to realize we did it," she said in the wake of Biden's decision. "Nobody thought we would succeed except the people along the journey. We willed our way."
Until Biden acted, it was Nebraska that had stopped the pipeline.
Looking back at that New York Times profile, Elbein wrote: "It was only in Nebraska that the unrest coalesced into a cohesive, powerful movement."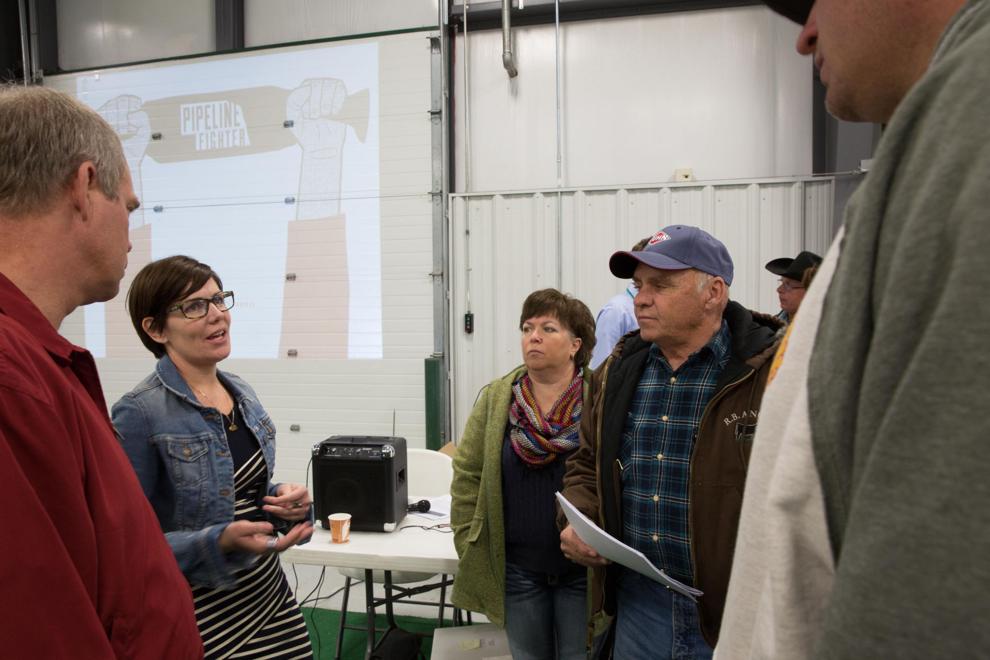 Yes, there was personal intimidation along the way.
"There was a time when mysterious trucks would show up and park across the way," Kleeb said. "Our farm was vandalized. We had security cameras in place.
"Obviously, it was terrifying," she said.
"Although the intimidation was real and very public," Kleeb said, "they never tried to hurt me physically."
And now, she said, there still is work to do.
"The next step should be creation of a massive clean energy structure," Kleeb said. "The climate movement has not done a good job of reaching out to rural landowners. We all need to learn from each other."
Clean energy companies "have to realize that they can't treat rural landowners and tribal communities like TransCanada treated them," Kleeb said.
"Those communities should decide where those (wind energy) projects should go."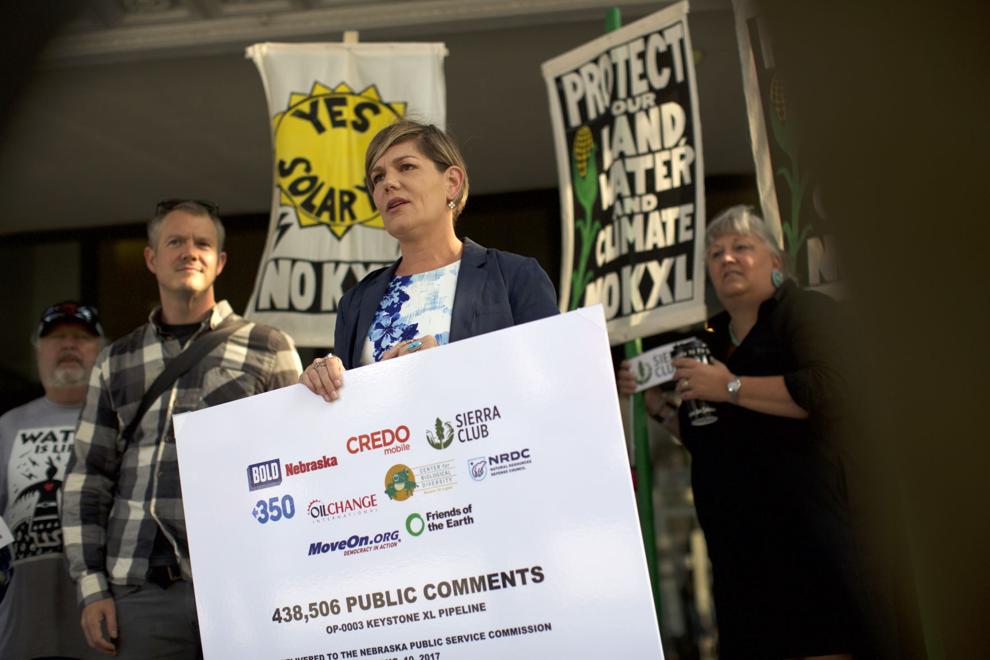 If you want an informed assessment of what just happened, look to Bill McKibben, the author and environmentalist who long has been sounding the warning about global warming. 
"The Keystone battle looked impossible at the start," he wrote in The New Yorker last week. "When enough people demand action, vested interest and political convenience have to accommodate them."
McKibben, in an earlier opinion article in the Los Angeles Times, credited Nebraska ranchers and Natives with beginning the battle and then "hunkering down again for spirited resistance" during the Trump administration.
All through this long and difficult journey, Kleeb has relied on Native leader Frank LaMere, the spiritual Winnebago activist from South Sioux City who died in 2019.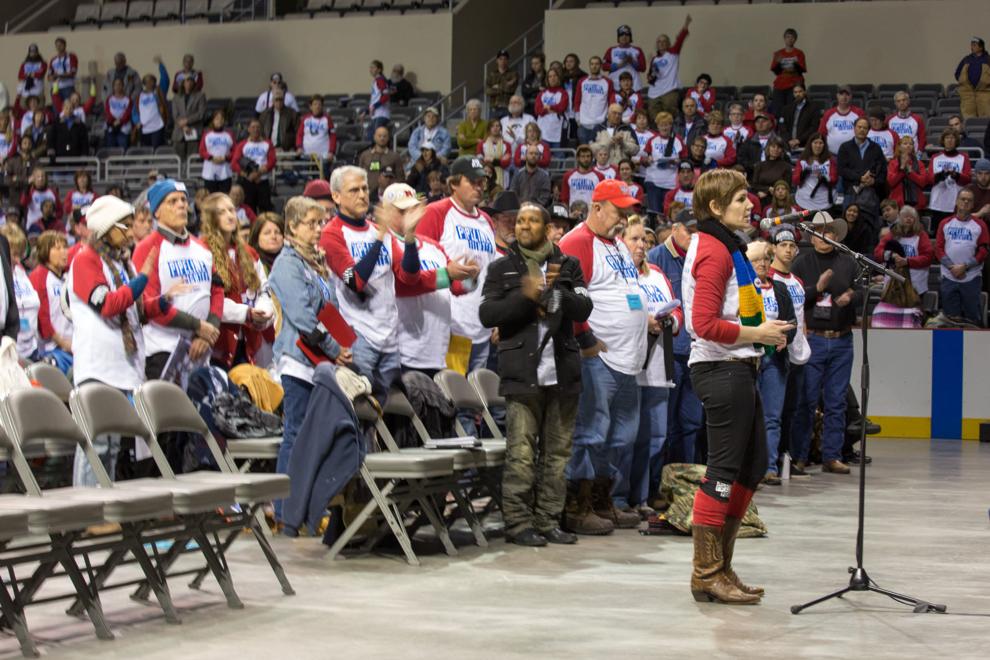 "Frank was very involved; I always looked to him to be assured I was on the right path.
"Never be restful," LaMere would always tell her. 
"There's work to be done."
PHOTOS: WALKING THE KEYSTONE XL ROUTE