WASHINGTON (AP) — The stakes over witness testimony at President Donald Trump's impeachment trial are rising now that a draft of a book from f…
PRAGUE (AP) — The Czech government on Monday approved a Defense Ministry plan to deploy up to 60 troops as part of France's anti-terror missio…
CONCORD, N.H. (AP) — Supporters of a regional pact that would tackle transportation emissions are struggling to win over several New England g…
LJUBLJANA, Slovenia (AP) — Slovenia's prime minister announced his resignation on Monday and urged the country to hold an early general election.
ROME (AP) — Italian voters thwarted right-wing opposition leader Matteo Salvini's hopes of turning an election in a key northern region into a…
WASHINGTON (AP) — President Donald Trump's impeachment trial enters a pivotal week as his defense team resumes its case and senators face a cr…
DES MOINES, Iowa (AP) — Presidential politics move fast. What we're watching heading into a new week on the 2020 campaign:
LONDON (AP) — Ireland's prime minister has warned Britain that Brexit is far from finished -- and the European Union will have the upper hand …
LONDON (AP) — Britain officially leaves the European Union on Friday after a debilitating political period that has bitterly divided the natio…
ANKENY, Iowa (AP) — At nearly nine p.m. on Saturday, Samy Amkieh was about to head back to his office after braving 20 degree temperatures to …
WASHINGTON (AP) — Laying out their impeachment defense, President Donald Trump's lawyers perpetuated a baseless claim that Ukraine interfered …
WASHINGTON (AP) — President Donald Trump said he wanted to maintain a freeze on military assistance to Ukraine until it aided political invest…
A young, progressive mayor of an Atlanta-area city on Sunday dropped out of the Democratic race to challenge Republican Sen. David Perdue in a…
DES MOINES, Iowa (AP) — The urgent fight for the Democratic presidential nomination raged across Iowa on Sunday as the party's leading candida…
MILAN (AP) — Right-wing opposition leader Matteo Salvini's attempt to destabilize Italy's national government by forcing the left out of power…
WASHINGTON (AP) — Israeli Prime Minister Benjamin Netanyahu arrived in Washington Sunday night vowing to "make history" at a planned meeting w…
PARIS (AP) — France's government announced Sunday it will repatriate up to hundreds of French citizens from the Chinese city of Wuhan, the epi…
TUBA CITY, Ariz. (AP) — Margaret Bitsue's days are filled with prayer: that her son has a clear mind and that he remembers home, a traditional…
LONDON (AP) — British Prime Minister Boris Johnson introduced a new fast-track visa to attract more of the world's best scientists to the U.K.…
KRAKOW, Poland (AP) — Ukrainian President Volodymyr Zelenskiy paid tribute Sunday evening to Holocaust survivors, telling them on the eve of t…

Tabitha Health Care Services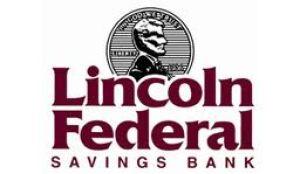 Lincoln Federal Savings Bank

NEW YORK (AP) — Michael Bloomberg on Sunday made his case for the presidency to fellow Jewish Americans, vowing not to revisit U.S. aid to Isr…
BATON ROUGE, La. (AP) — The contracts at the center of a Louisiana Medicaid dispute are worth billions, accounting for one-quarter of the stat…
MASON CITY, Iowa (AP) — On a snowy morning just days before Iowans make their choice in the Democratic presidential contest, Joe Biden invoked…
HAMBURG, Pa. (AP) — For all the gravity of a presidential impeachment trial, Americans don't seem to be giving it much weight.
SALT LAKE CITY (AP) — A Utah legislator's proposed resolution discouraging schools from renaming mascots involving Native Americans prompted a…
ANKARA, Turkey (AP) — Working against the clock in freezing temperatures, Turkish rescue teams pulled more survivors from collapsed buildings …
CHARLESTON, W.Va. (AP) — A little over a year removed from an impeachment scandal that included pricey renovations of court offices, the West …