CHICAGO (AP) — The family of 12-year-old Tamir Rice, who was shot and killed by Cleveland police in 2014, asked the Justice Department on Frid…
BEIJING (AP) — A top Chinese diplomat said Friday that U.S. policy toward China is "too negative" and that cooperation could be critically imp…
OMAHA, Neb. (AP) — News outlets that want to attend Nebraska Gov. Pete Ricketts' press conferences will have to answer detailed questions abou…
WARSAW, Poland (AP) — Three members of an advisory council for the Auschwitz-Birkenau museum in Poland have resigned after the government appo…
WASHINGTON (AP) — Throughout his decades in public life, Prince Philip was known for putting his royal foot in his mouth with occasional off-t…
WASHINGTON (AP) — President Joe Biden is welcoming Japan's prime minister to the White House on Friday in his first face-to-face meeting with …
WASHINGTON (AP) — It was one of the more tantalizing, yet unresolved, questions of the investigation into possible connections between Russia …
BEIJING (AP) — Top Chinese diplomat calls US policy on China 'too negative,' says it highlights confrontation over cooperation.
HONG KONG (AP) — A Hong Kong court on Friday sentenced five leading pro-democracy advocates, including media tycoon Jimmy Lai, to up to 18 mon…
TALLAHASSEE, Fla. (AP) — When he launched his campaign to become Florida's governor in January 2018, few expected Ron DeSantis to prevail in A…
WASHINGTON (AP) — Ten liberal senators are urging President Joe Biden to back India and South Africa's appeal to the World Trade Organization …
BRUSSELS (AP) — Top European Union and British officials failed to get a breakthrough at talks on Northern Ireland trade rules and said Friday…
HONG KONG (AP) — 9 Hong Kong pro-democracy figures given jail terms for roles in 2019 protest as Beijing continues crackdown on dissent.
BERLIN (AP) — New polls Friday bolstered Bavarian Governor Markus Soeder's bid to be the candidate of Chancellor Angela Merkel's center-right …
MIDDLETOWN, Ohio (AP) — Rodney Muterspaw figures J.D. Vance has already shown he's got what it takes to be a U.S. senator.
PHOENIX (AP) — Arizona lawmakers have introduced a bill that would keep the A-10 "Warthog" attack aircraft in operation.
WASHINGTON (AP) — One by one, the Republican leaders of Congress have made the trip to Mar-a-Lago to see Donald Trump.
TUCSON, Ariz. (AP) — Jury trials have resumed at Pima County Superior Court, but they are different from the way they were before the COVID-19…
BATON ROUGE, La. (AP) — Brass bands playing at a 24-hour drive-thru coronavirus vaccine event. Doses delivered to commercial fishermen minutes…
WASHINGTON (AP) — The White House says that the intelligence community does not have conclusive evidence that Russian intelligence operatives …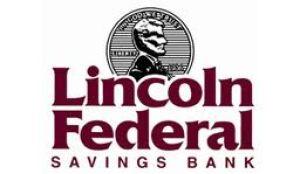 Lincoln Federal Savings Bank

Tabitha Health Care Services
JUNEAU, Alaska (AP) — A volcano in Alaska's Aleutian Islands chain has continued to emit ash, the Alaska Volcano Observatory reported Thursday…
The Biden administration on Thursday rolled out a sweeping set of sanctions on Russia over its election interference, hacking campaigns and ot…
BROOKLYN CENTER, Minn. (AP) — Daunte Wright's family joined community leaders in demanding more severe charges against the white former police…
WASHINGTON (AP) — The Biden administration has announced the U.S. is expelling 10 Russian diplomats and imposing sanctions against dozens of p…
WASHINGTON (AP) — The Biden administration announced Thursday the U.S. is expelling 10 Russian diplomats and imposing sanctions against severa…
An unconventional president and an unconventional life post-presidency, that's what experts say lies in store for Donald Trump. In 2020, Barac…
BROOKLYN CENTER, Minn. (AP) — Daunte Wright's family members joined with community leaders Thursday in calling for more serious charges agains…