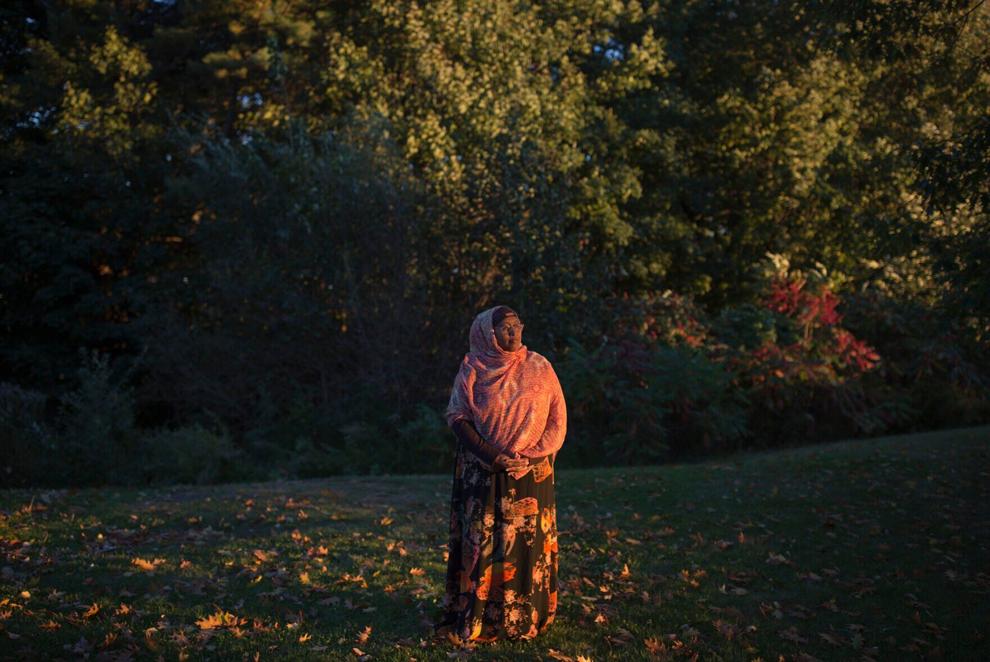 Deqa Dhalac saw it in their faces when she started campaigning.
Some people, she says, seemed scared to open their doors when she knocked. Others saw her hijab and assumed she didn't speak English.
But Dhalac kept knocking and telling her story.
And she says a lot has changed since those days back in 2018, when she first ran for City Council in South Portland, Maine -- and won. On Monday she became the first Black mayor of the small city on the state's Southern Coast. And she's believed to be the first Somali American mayor in the United States.
South Portland's other city councilors, who are all White, elected her in a unanimous vote, heaping praise on Dhalac for her dedication to the community and thoughtful consideration of issues.
Dhalac, 53, says her election shows what can be accomplished when people find ways to connect with each other instead of putting up walls.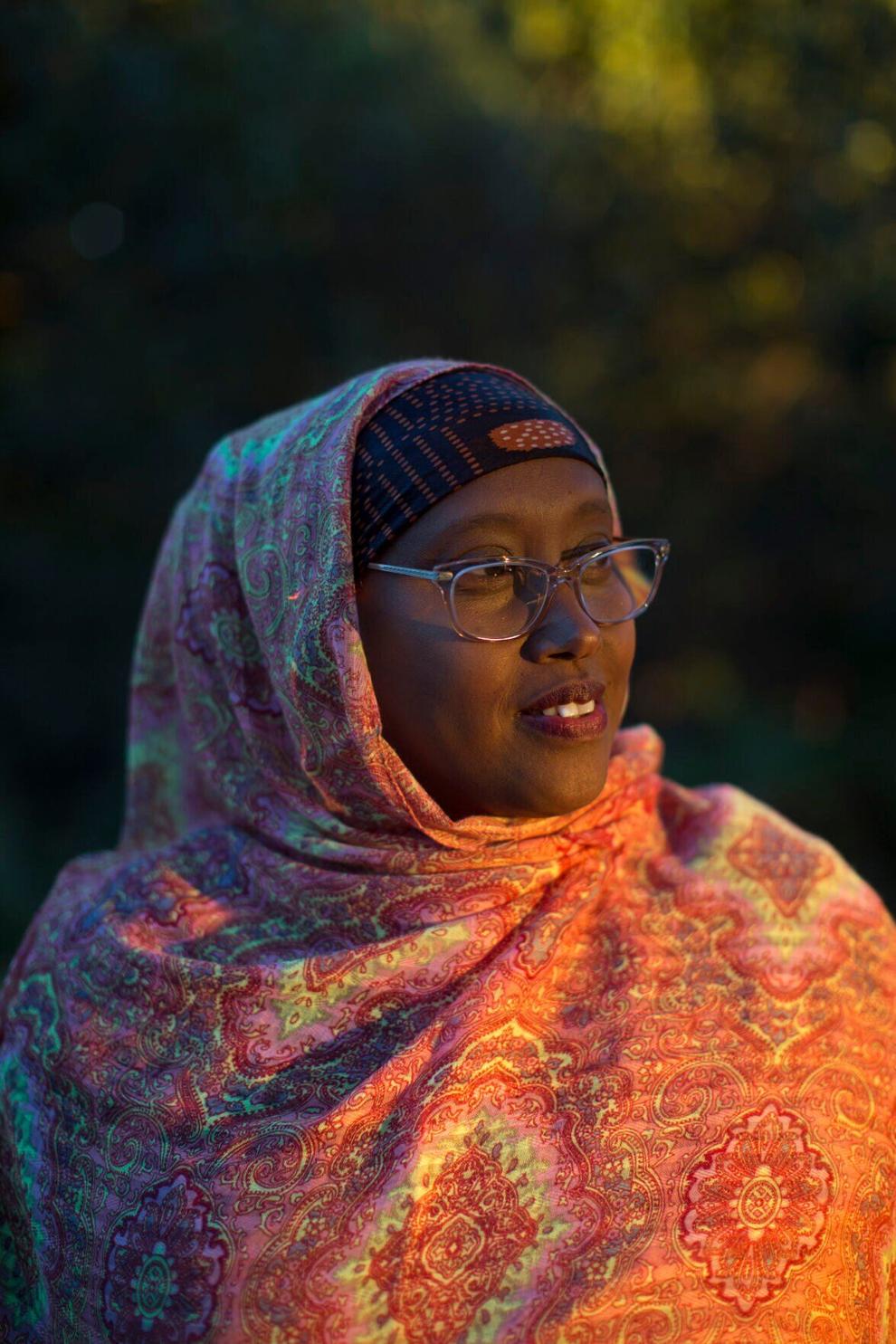 "People will always have some kind of reservation...but will get to know you, listen to you and see who you are through that," she says.
Given that Maine is the whitest state in the country, and that South Portland is 90% White, Dhalac knows her election sounds surprising to some.
But she says that it shouldn't be. And that's one reason she ran for office in the first place.
She hopes her election as mayor will inspire others to follow in her footsteps.
"I'm...really proud of the fact that I'm going to be opening a lot of paths for other folks who look like me, especially our young community members, to say, 'If this woman can do this, actually I can do that,'" Dhalac told the City Council last month after her nomination.
"And also not only for immigrant, first-generation or Black people, but also young, White individuals who may have been afraid or don't want to be a part of the civic duties that we all have. ... I say, 'Yes, if I can do this, yes, you can do it. We really, really need you, each and every one of you in this beautiful city of ours, to step up."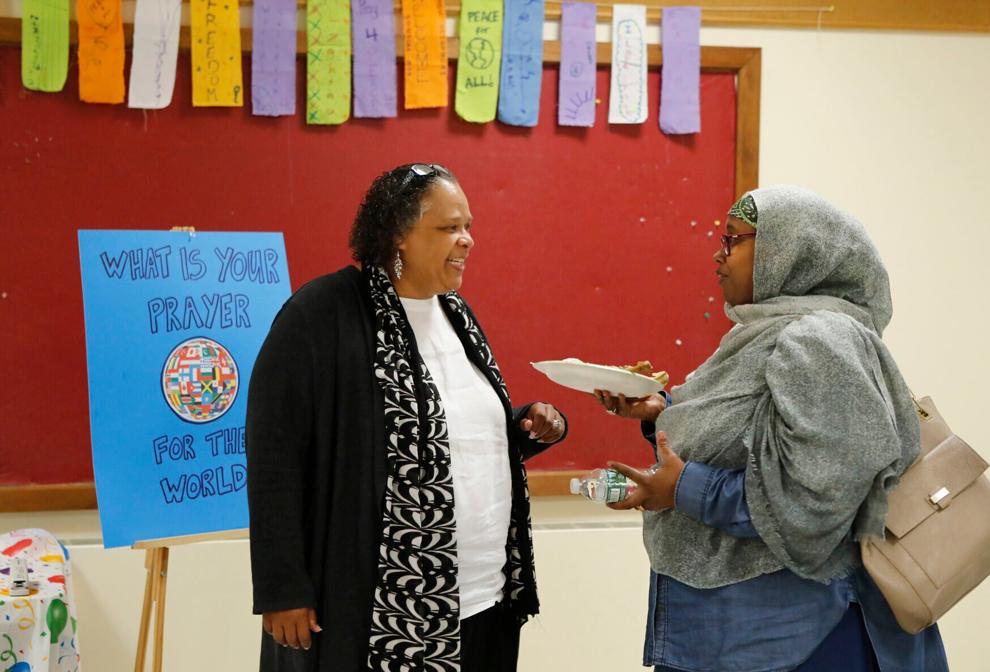 Her election marks multiple milestones
Dhalac's inauguration is a milestone for Somali immigrant communities that have grown in size and become more established in states like Maine, Minnesota, Ohio and Washington. As that's happened, more Somali Americans are taking on roles on local school boards and city councils -- and also serving as lawmakers, like Rep. Ilhan Omar, D-Minnesota.
Dhalac is the first Somali American mayor in the United States, according to New American Leaders, an organization that trains and encourages immigrants to run for office. But the organization says they hope she won't be the last.
"Her leadership will certainly make a big difference not only in South Portland, but around the country," said Ghida Dagher, the organization's president. "She's going to serve an example for Somali Americans across the country to step up and step into their own leadership journey. ... It's about owning their own power and potential in our democracy."
Dhalac's election is also a historic first for South Portland, which has never had a Black mayor before, says Seth Goldstein, vice president of the South Portland Historical Society.
Goldstein, who teaches history and leads historical tours in the area, says he's happy to watch this new chapter in his city's history unfold.
"It's very exciting, I think that it is reflective of the way that the community here is gradually changing," Goldstein says.
About 6,000 Somalis live in Maine, Goldstein said, thanks to a wave of migration that began in the early 2000s.
Their arrival hasn't always been met with open arms. In 2002, the mayor of Lewiston, Maine, drew national media attention when he wrote an open letter telling Somali immigrants not to come to his city.
But Dhalac says the people she's met in Maine have been welcoming, and in recent years she's seen more Somalis and other immigrants taking on leadership positions in the state. In the past, she says, immigrants were more hesitant to run because they were focused on making ends meet and supporting their families.
"I think we were always kind of afraid to get involved. ... We were waiting on somebody (else) to do something," she said.
In 2018, Dhalac got tired of waiting.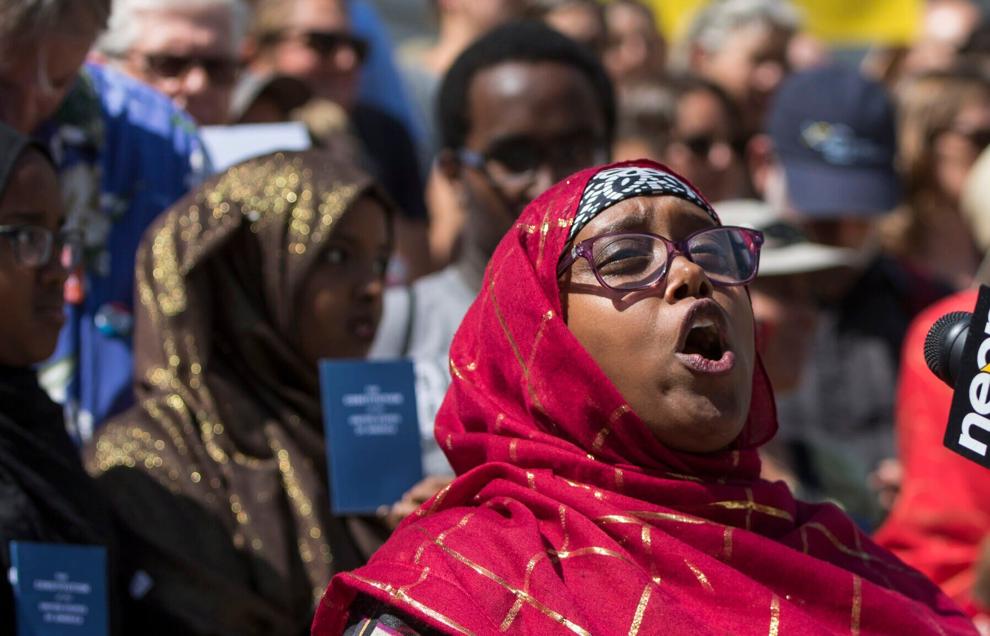 Trump's presidency helped convinced her to run
Dhalac fled Somalia in 1990, just before the country descended into civil war. After she immigrated to the United States in 1992, she says it wasn't long before she started organizing fellow immigrants to become citizens and vote. But she'd never thought of running for office herself, until she came to a troubling realization.
"No matter how important my work was, we were missing out at the decision-making tables," Dhalac said Monday in her inaugural address.
After former US President Donald Trump took office, Dhalac told CNN she felt even more determined to make her voice heard. She joined protesters at a 2016 rally after Trump made comments denigrating Somali immigrants.
The next year, she participated in a protest against White supremacy and drew cheers from the crowd when she declared, "I am a Muslim, Black immigrant woman, and I'm not going anywhere."
When an opening came up on the South Portland City Council, Dhalac says many people were pushing her to run. Once she got her family's blessing, she started knocking on doors, doing what she could to connect with voters and win them over.
In 2018, she ran against a local business owner and won, making history as the first African American and first Muslim elected to the council. In 2020, she ran unopposed for a second term. The city council selects from among its members who will be mayor, and in November, her colleagues unanimously supported her nomination.
And on Monday, they voted to make it official. She'll serve a one-year term.
South Portland is home to about 25,000 people, making it Maine's fourth largest city. It neighbors the larger city of Portland and is also home to the state's largest mall and half of the Portland International Jetport.
Dhalac's major priorities for the city include improving its climate change response, increasing the availability of affordable housing and promoting diversity, equity and inclusion.
Being on South Portland's City Council isn't a full-time job. Dhalac has a background in social work, and by day she's the family engagement and cultural responsiveness specialist for Maine's Department of Education. She also serves on numerous boards and is the mother of three adult children.
But no matter how much else she has on her plate, Dhalac says she always wants members of the community to feel comfortable coming to her with questions.
And they do, Dhalac says.
"Why is the construction taking too long? ... Why does this person have a rooster next door? You name it."
There's a Somali saying behind her leadership philosophy
On Monday, so many people wanted to attend Dhalac's inauguration that organizers had to move it to a larger auditorium.
Dhalac says she's grateful to community members who could have seen her as a stranger, but welcomed her instead. And that connection should go both ways, she says.
She encourages fellow immigrants to leave their bubbles, too.
"We're living in the same space, so we should build relationships together," she says.
Dhalac points to a Somali saying: "What I am missing is within my brother or within my sister."
That, she says, means that in order to make the best decisions, leaders must consult with the community.
In her inaugural address Monday, Dhalac pledged to keep an open mind as mayor "and listen with empathy, compassion, grace and understanding, so we can serve South Portland together."
The crowd gave her a standing ovation.
Black history from the year you were born
Black history from the year you were born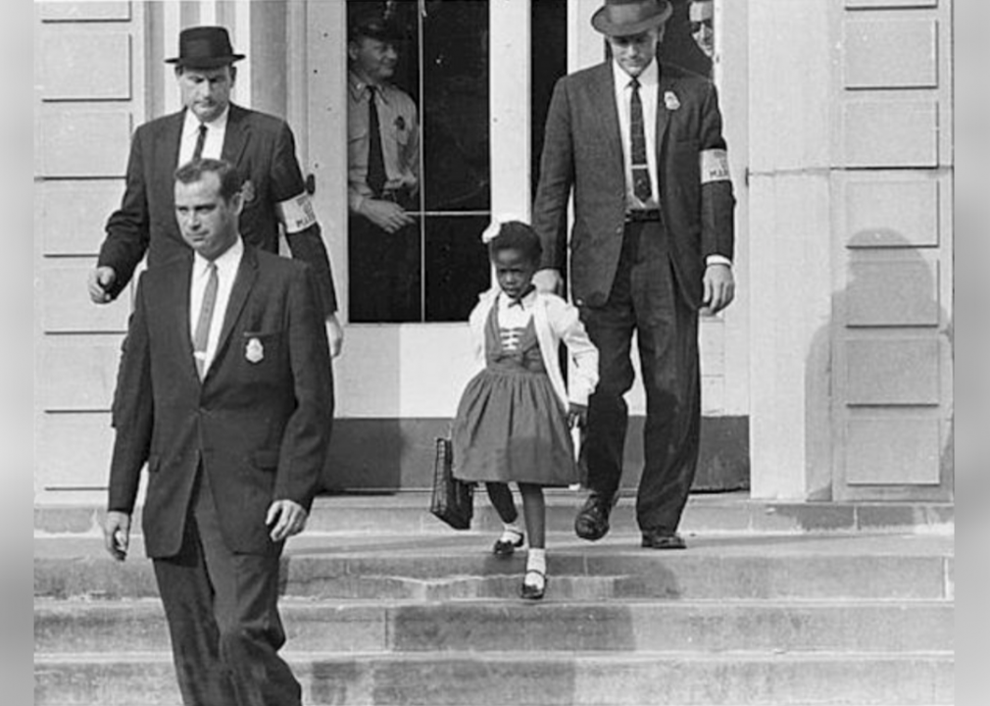 1919: Oscar Micheaux produces 'The Homesteader'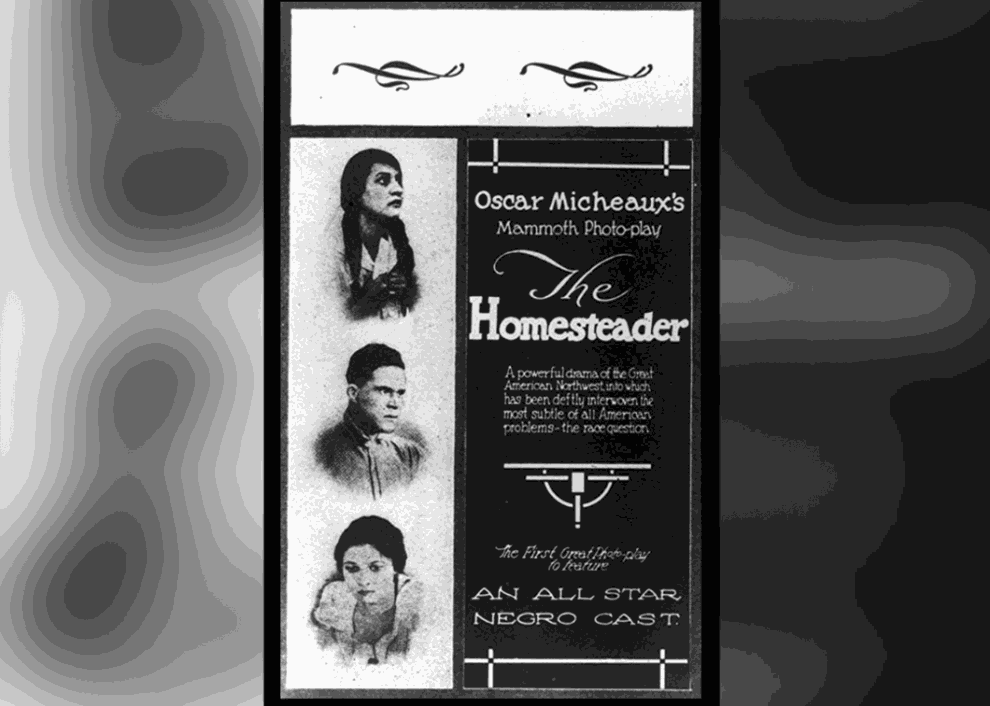 1920: Zeta Phi Beta is established at Howard University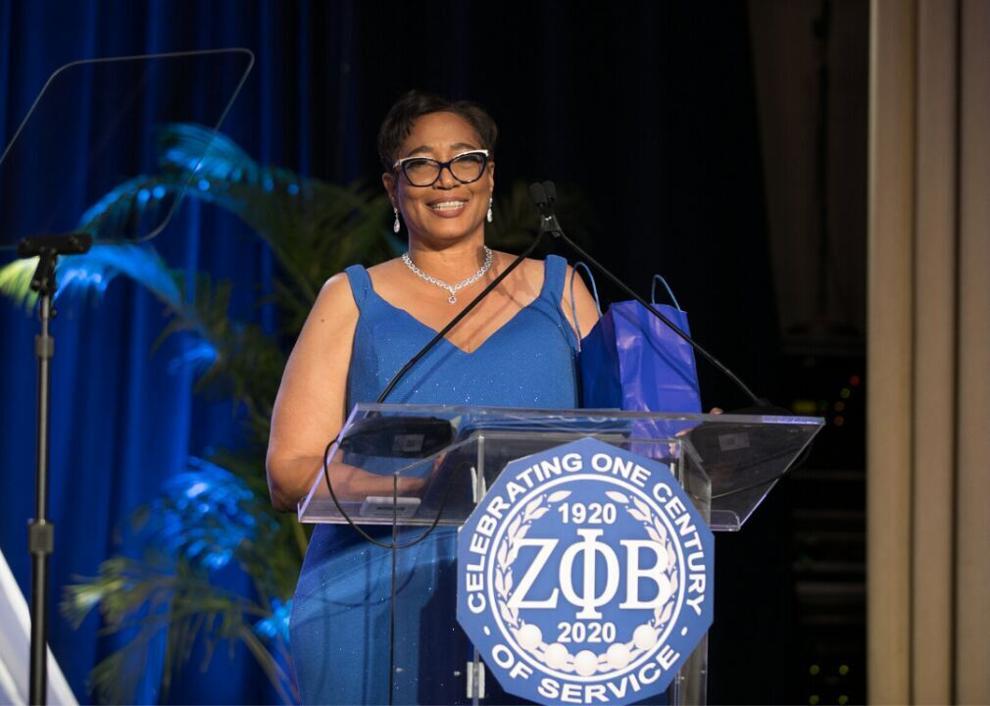 1921: 'Shuffle Along' becomes the first major African American musical on Broadway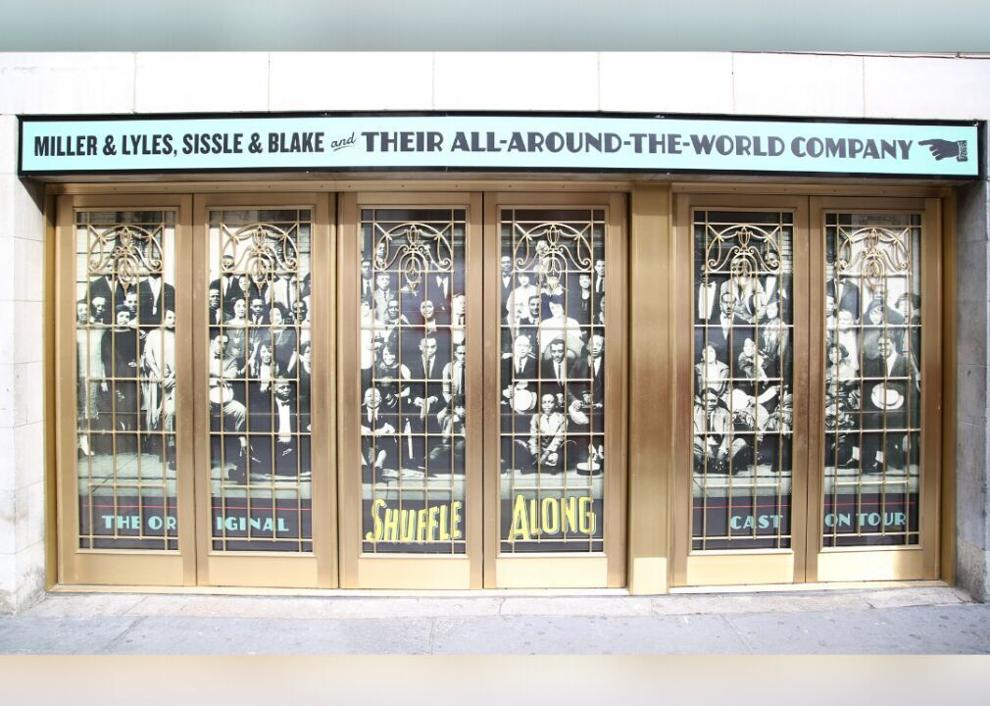 1922: Abolitionist Frederick Douglass' home becomes a national museum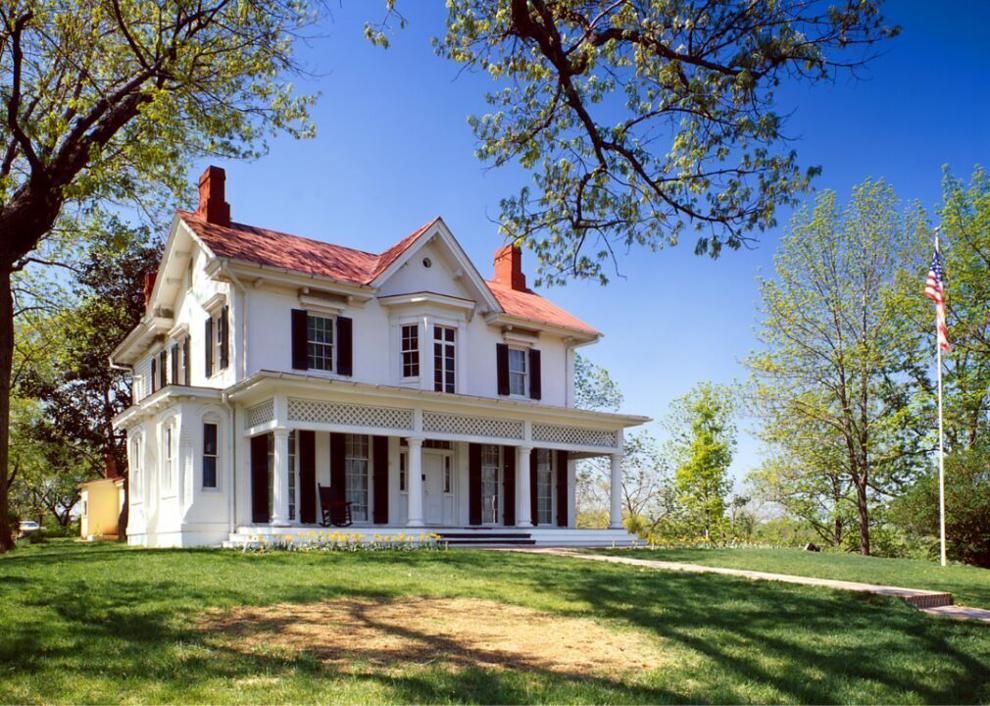 1923: Jean Toomer's 'Cane' is published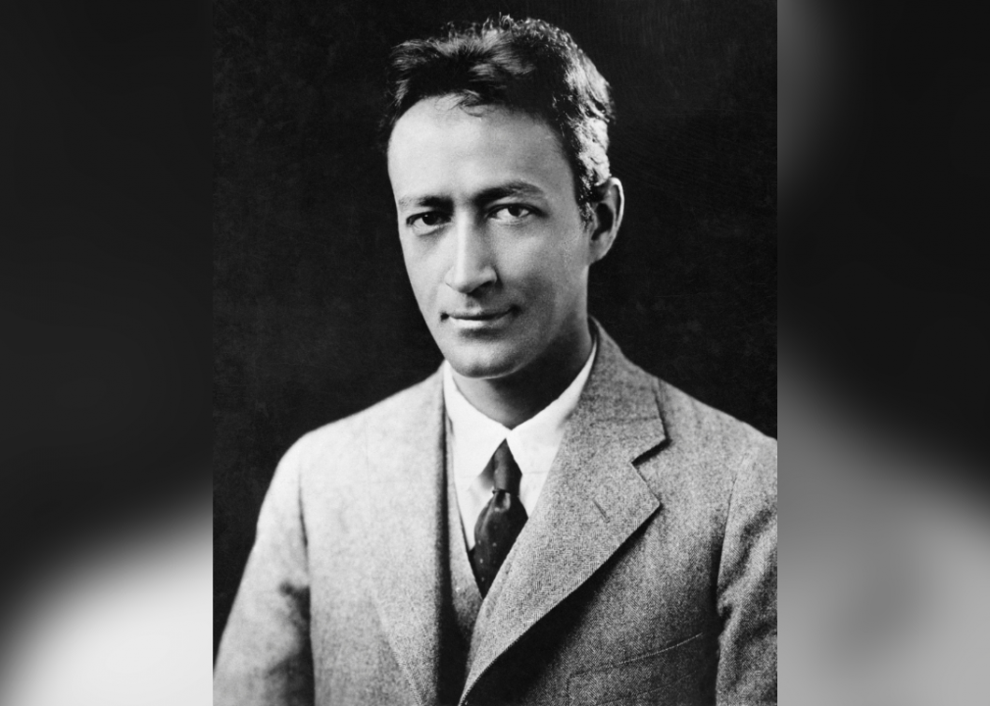 1924: National Bar Association founded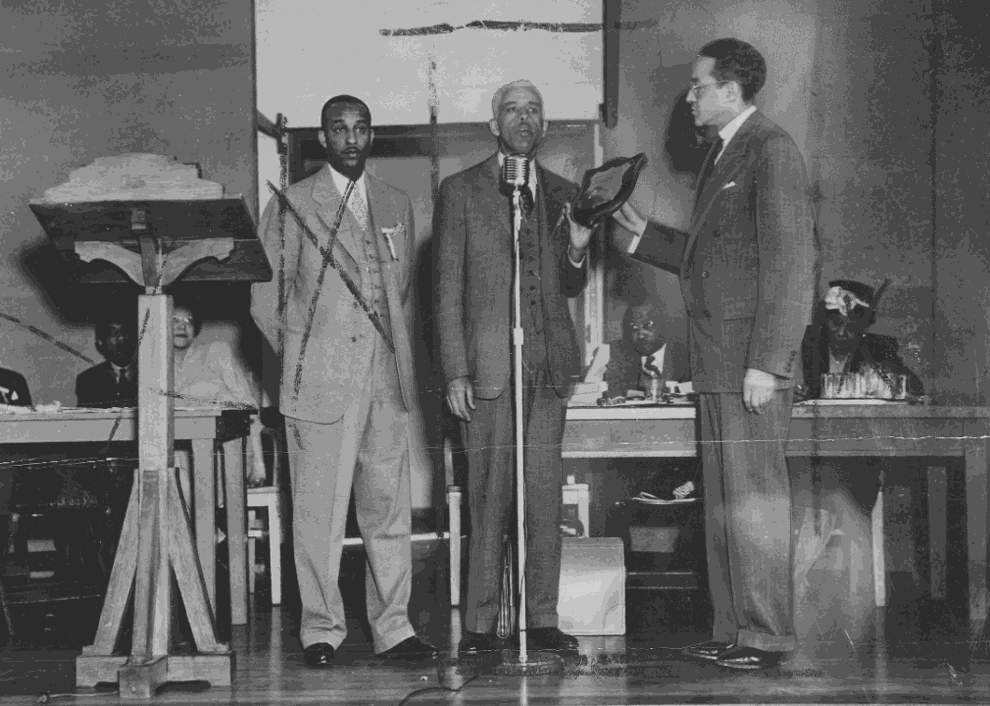 1925: A. Philip Randolph and Milton P. Webster create the BSCP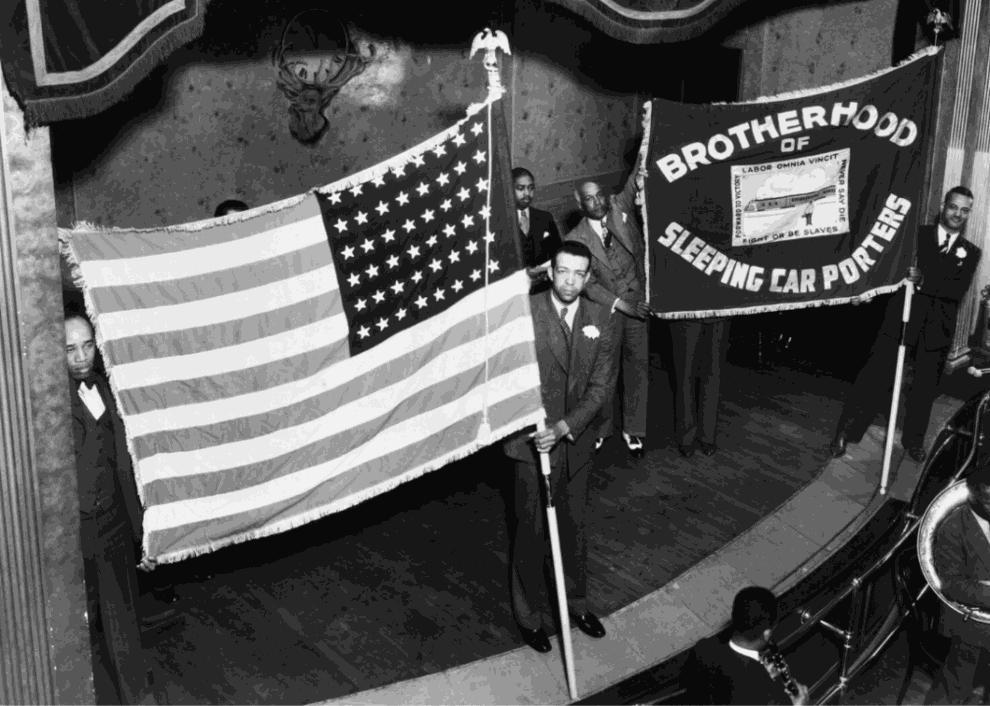 1926: Negro History Week is formed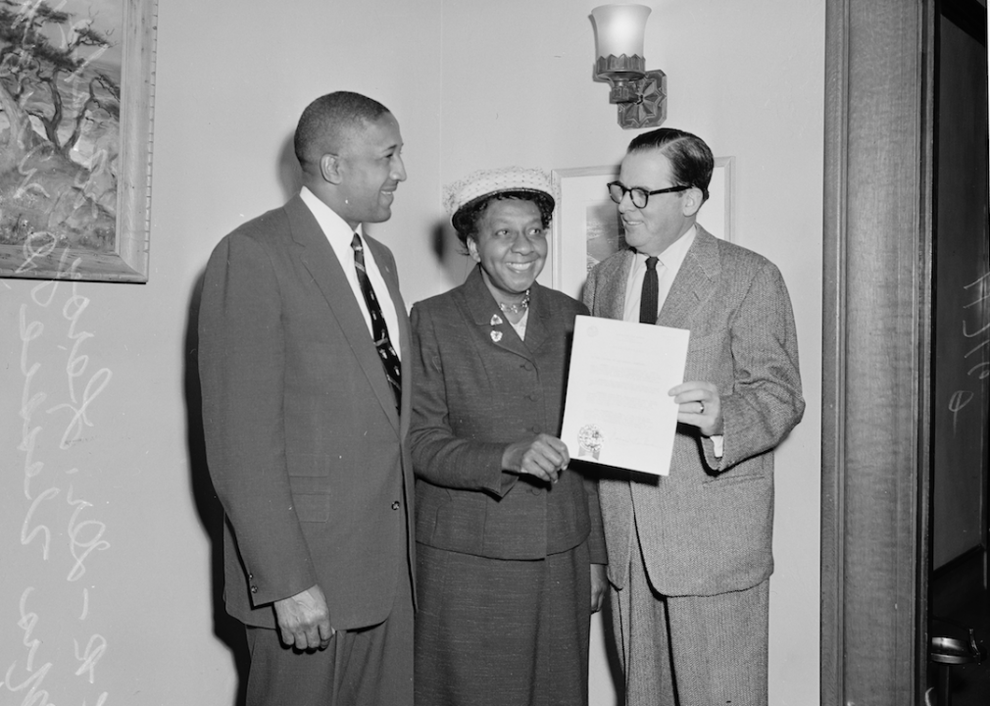 1927: Floyd Joseph Calvin hosts the first Black radio show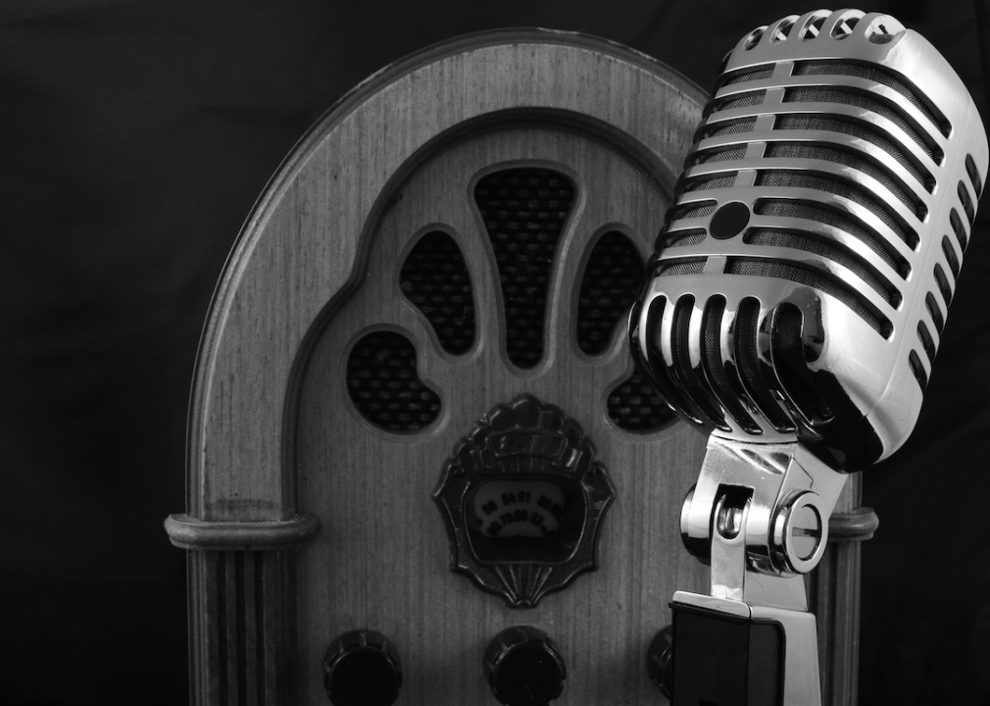 1928: First African American elected to Congress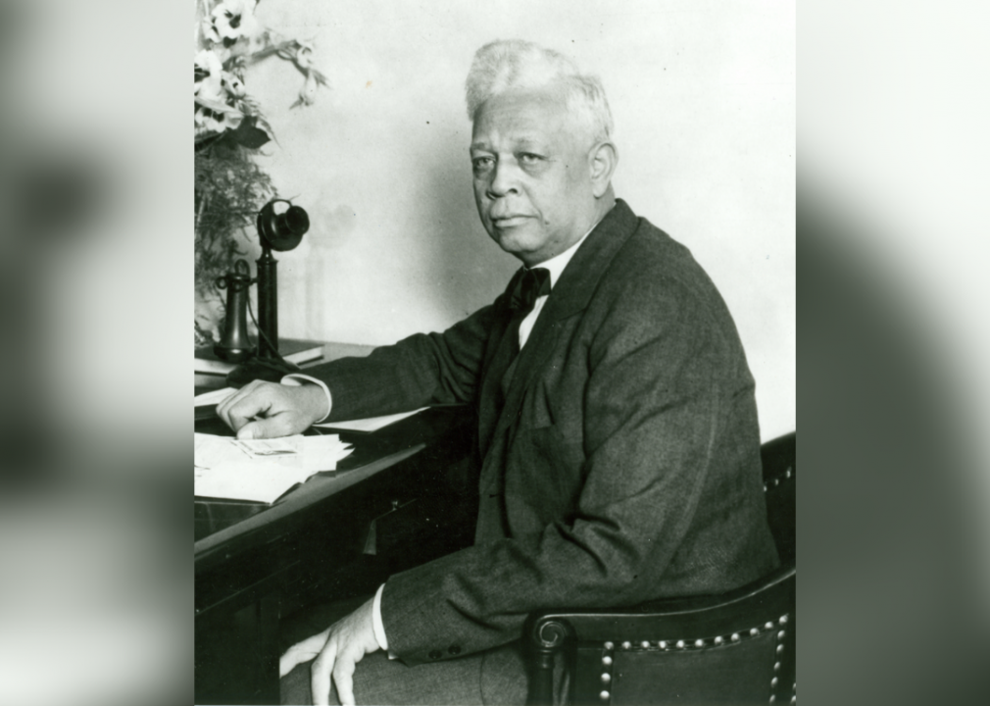 1929: Negro Experimental Theatre established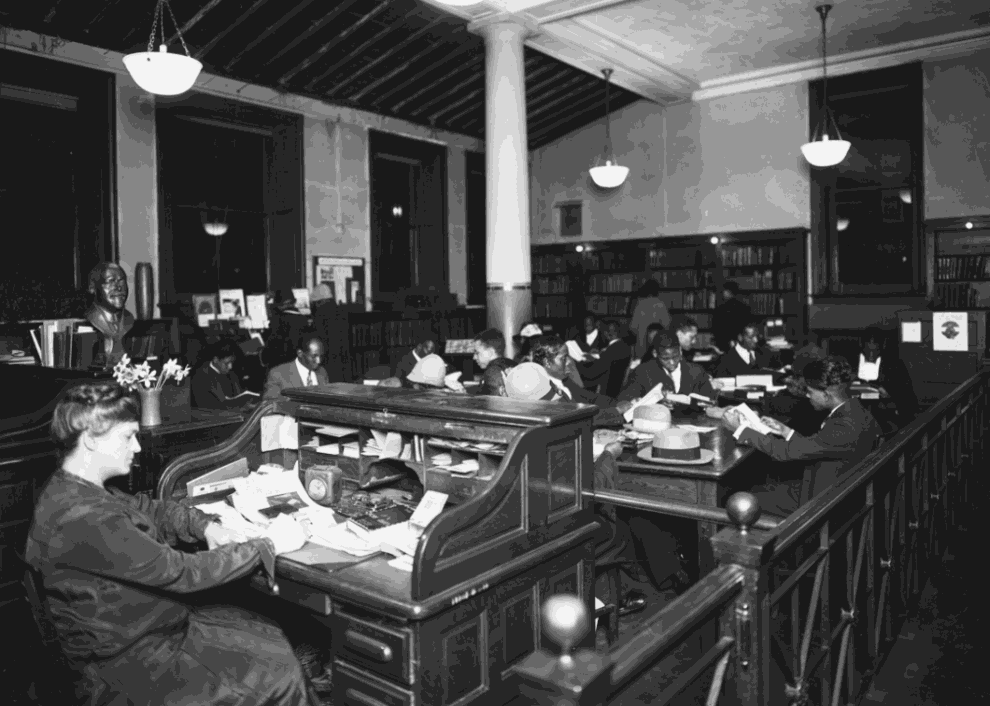 1930: Howard University Gallery of Art is established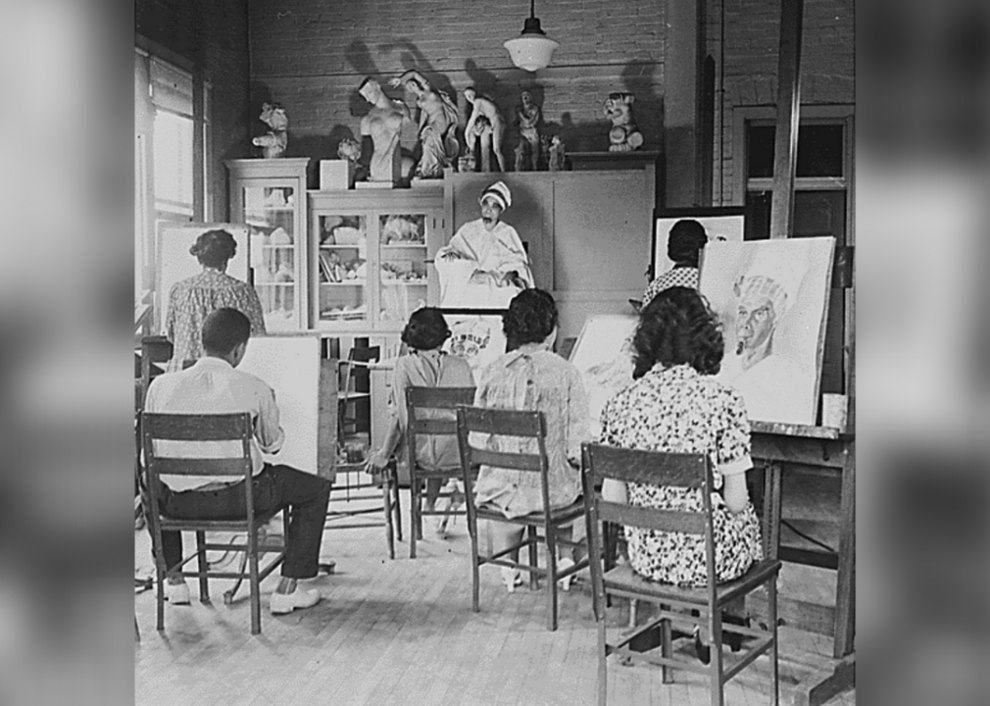 1931: Scottsboro boys are falsely convicted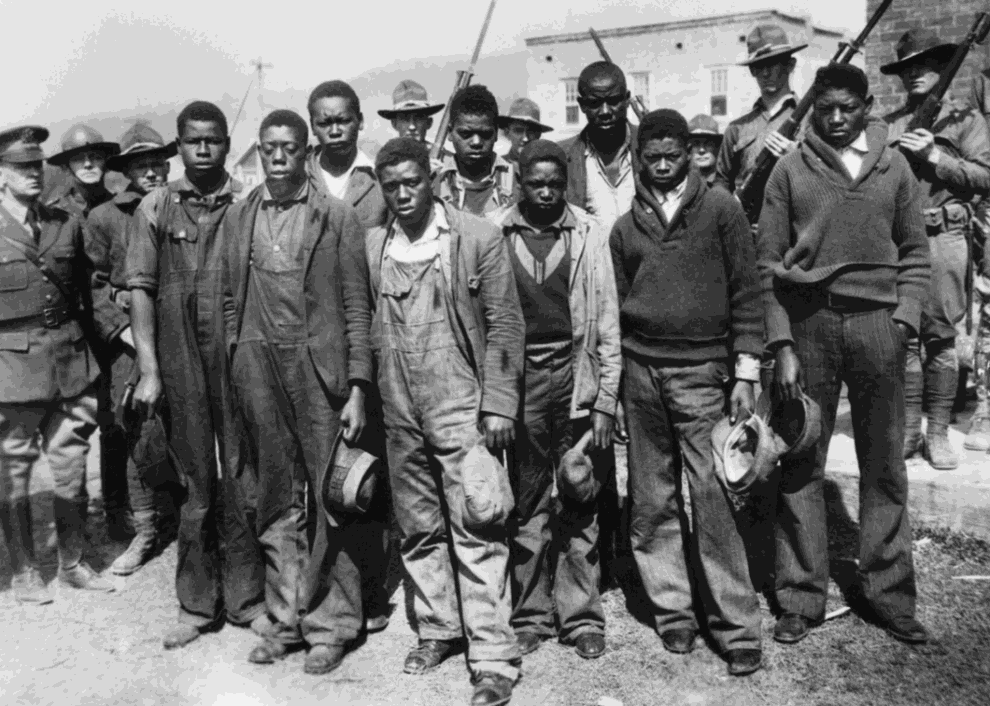 1932: 'Tuskegee Study of Untreated Syphilis in the Negro Male' begins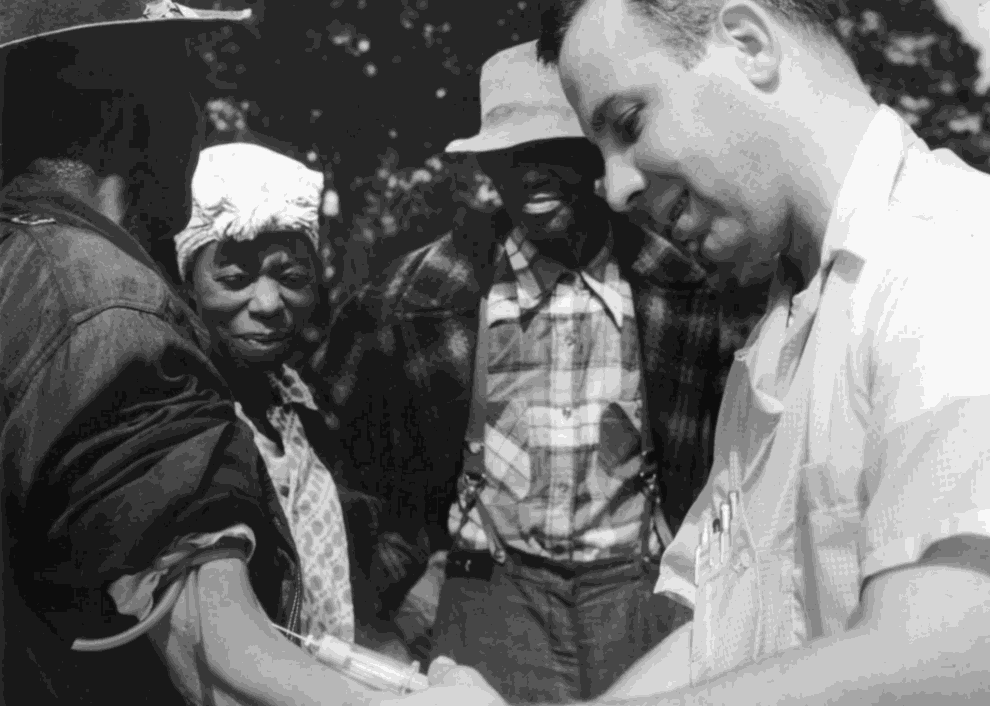 1933: Dr. Carter G. Woodson's 'The Mis-Education of the Negro' is published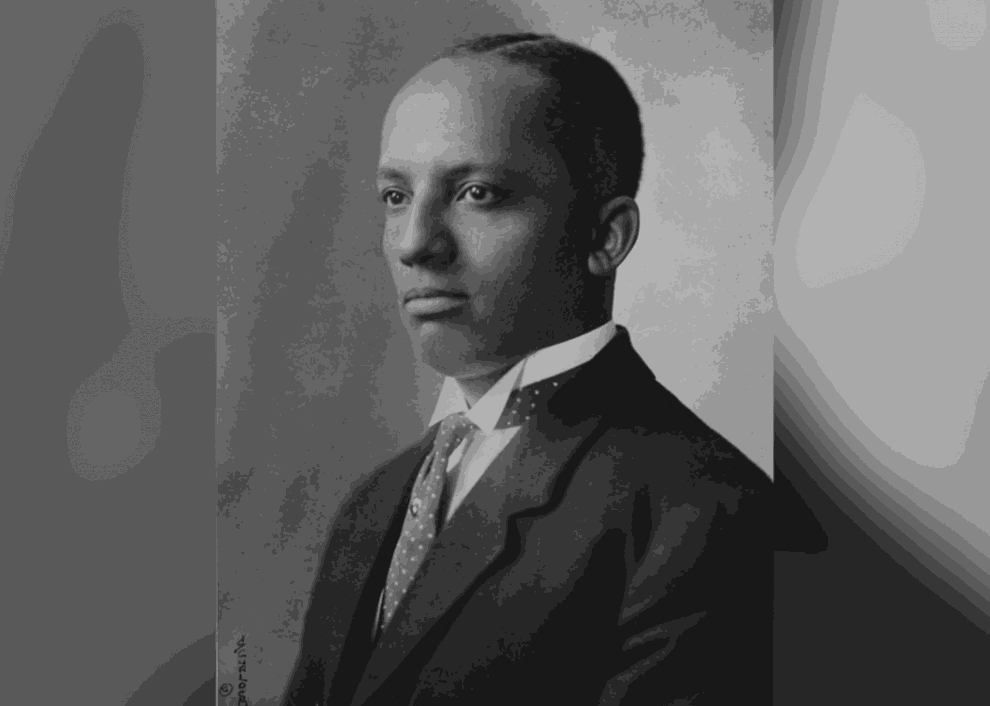 1934: Maggie Lena Walker dies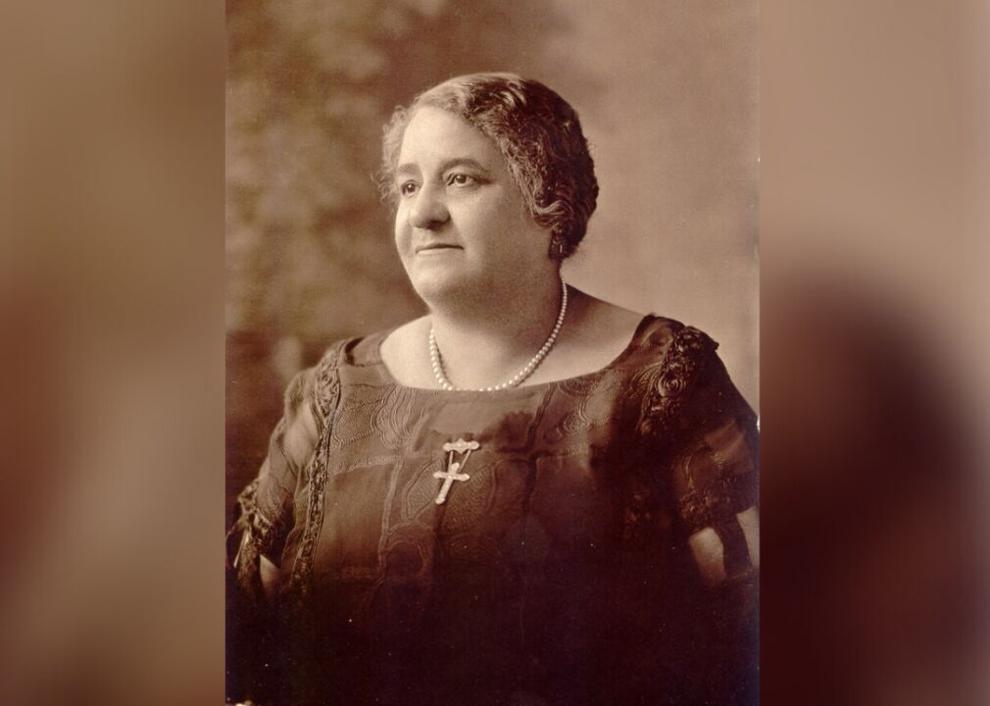 1935: National Council of Negro Women is created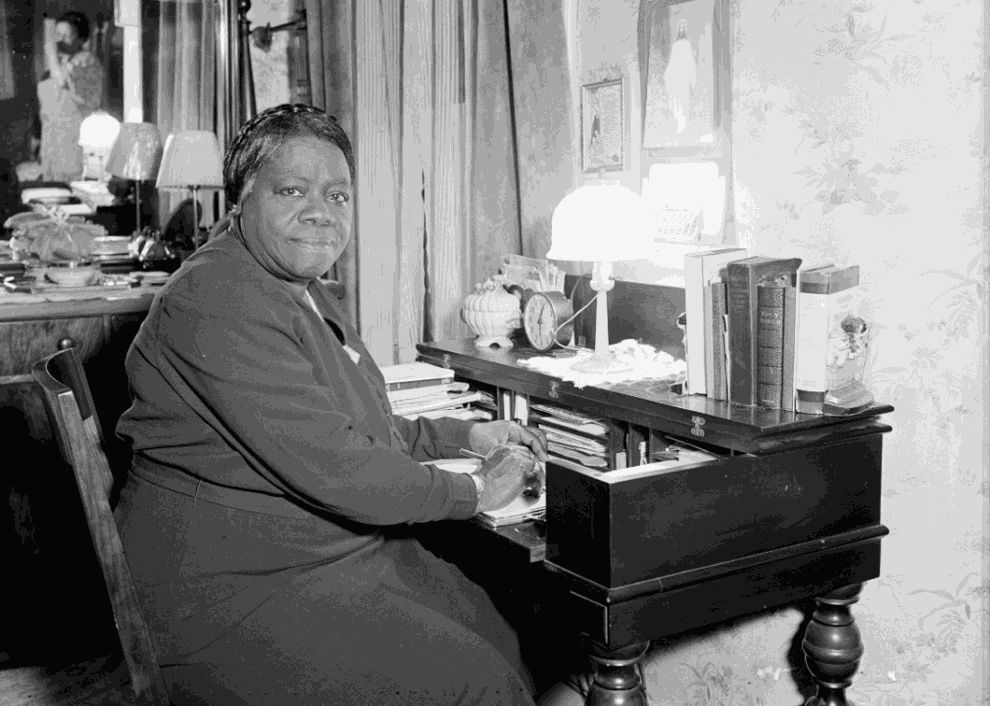 1936: Jesse Owens wins four gold medals at the Berlin Games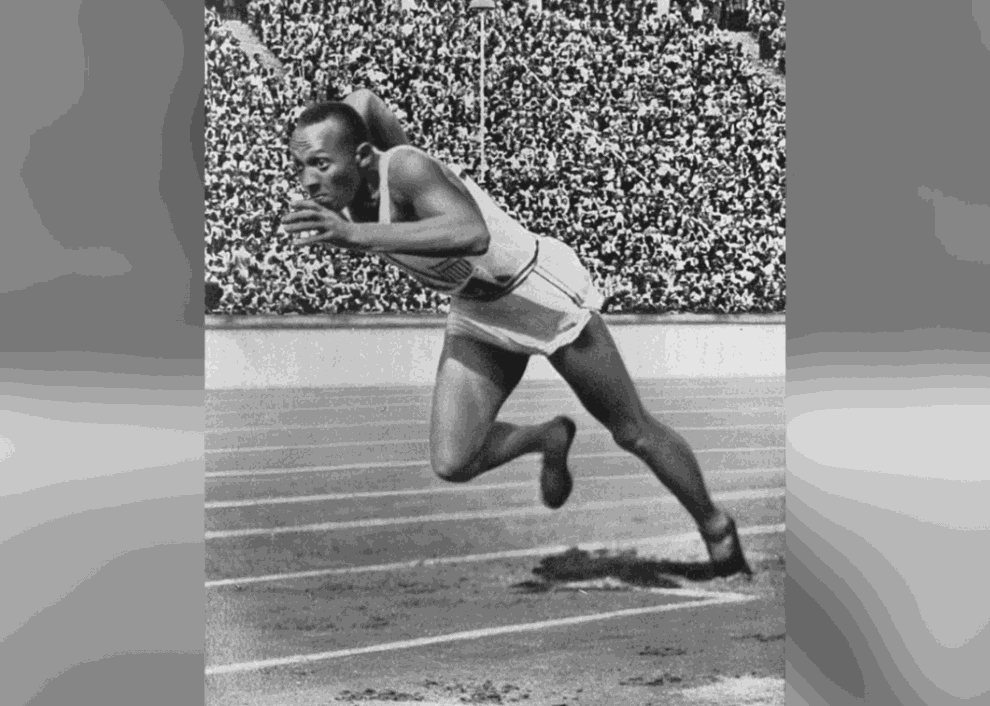 1937: 'Their Eyes Were Watching God' is published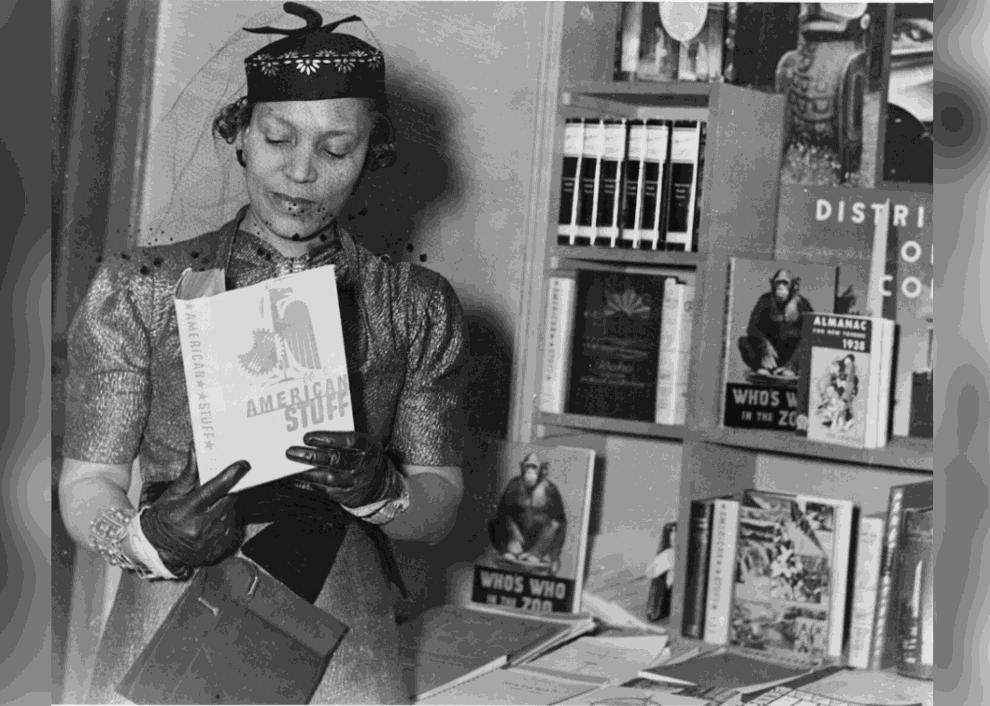 1938: Artist Jacob Lawrence shows his first exhibition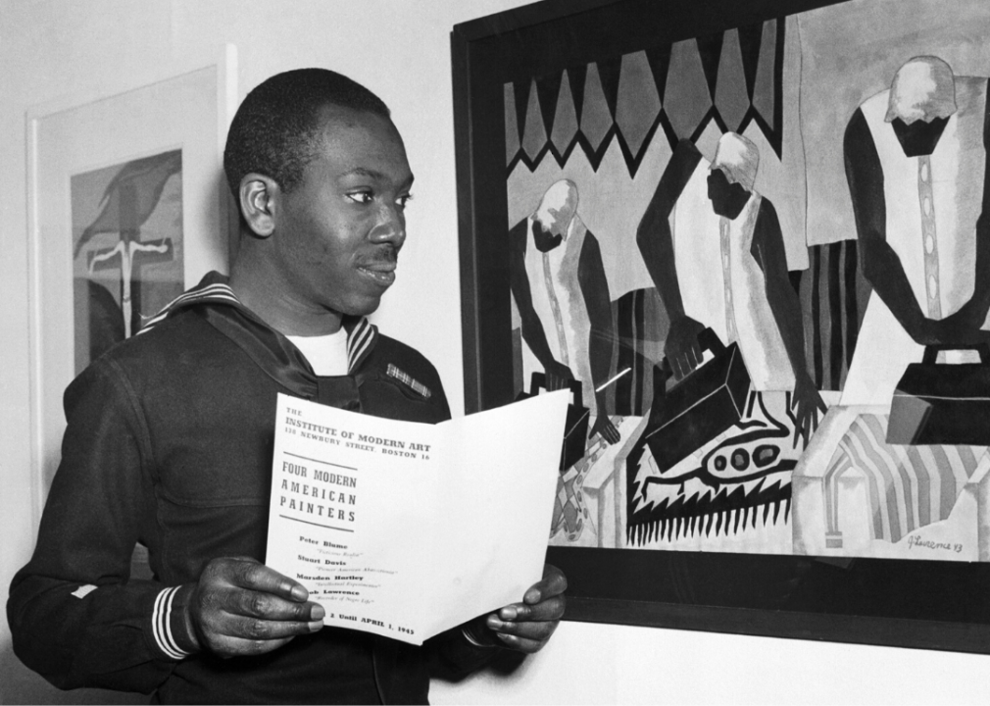 1939: Marian Anderson sings at Lincoln Memorial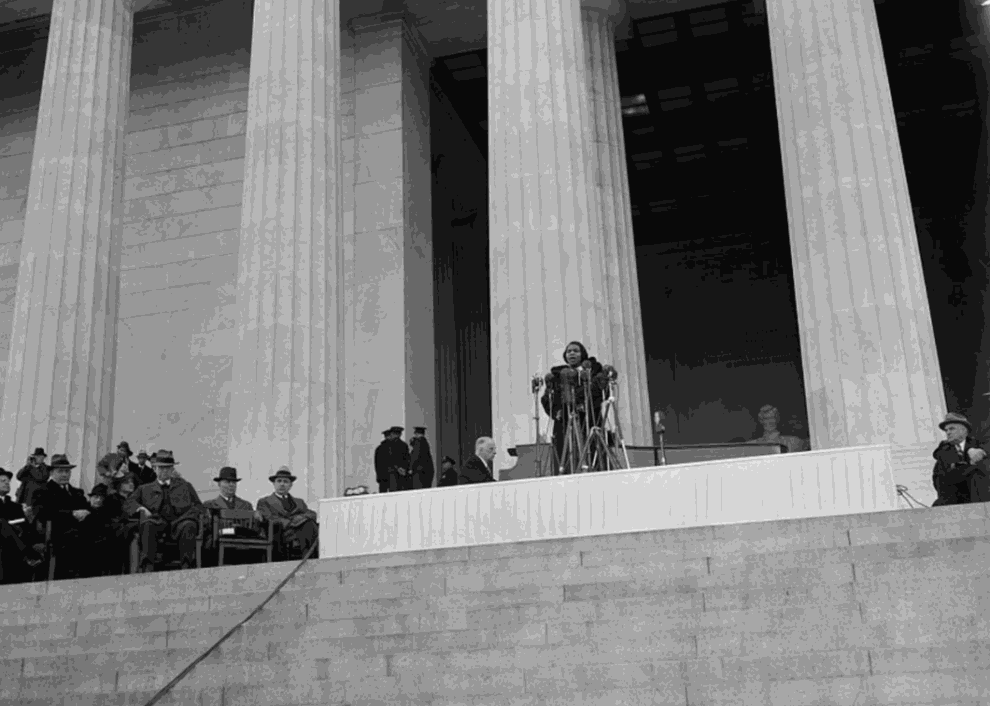 1940: Hattie McDaniel wins an Academy Award
1941: National Negro Opera Company is created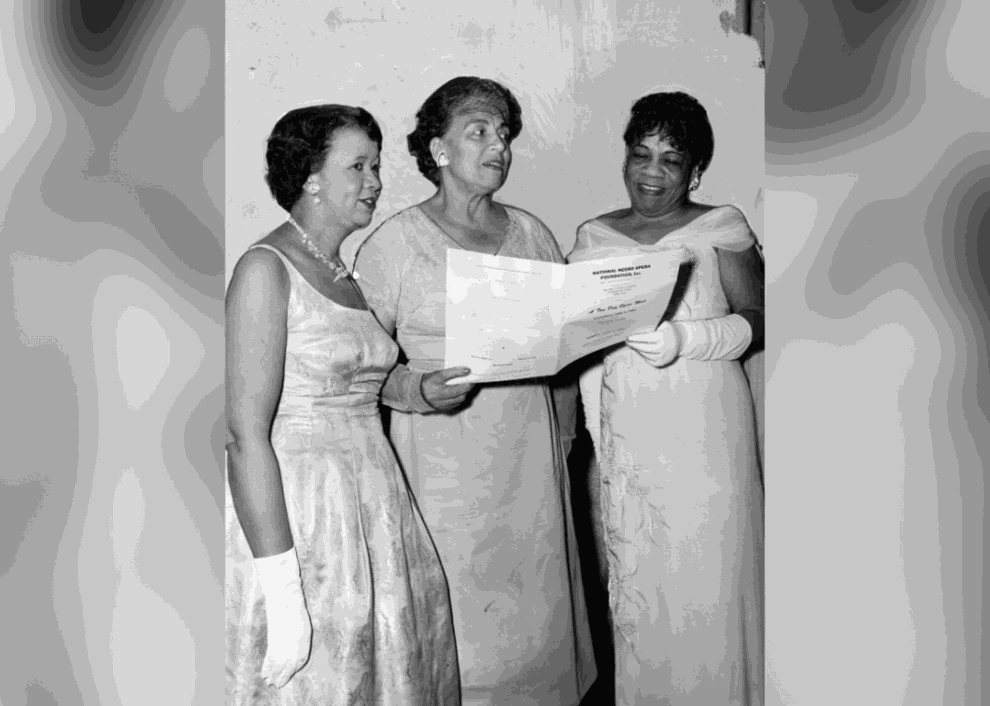 1942: Hugh Mulzac becomes the first African American captain to command an integrated crew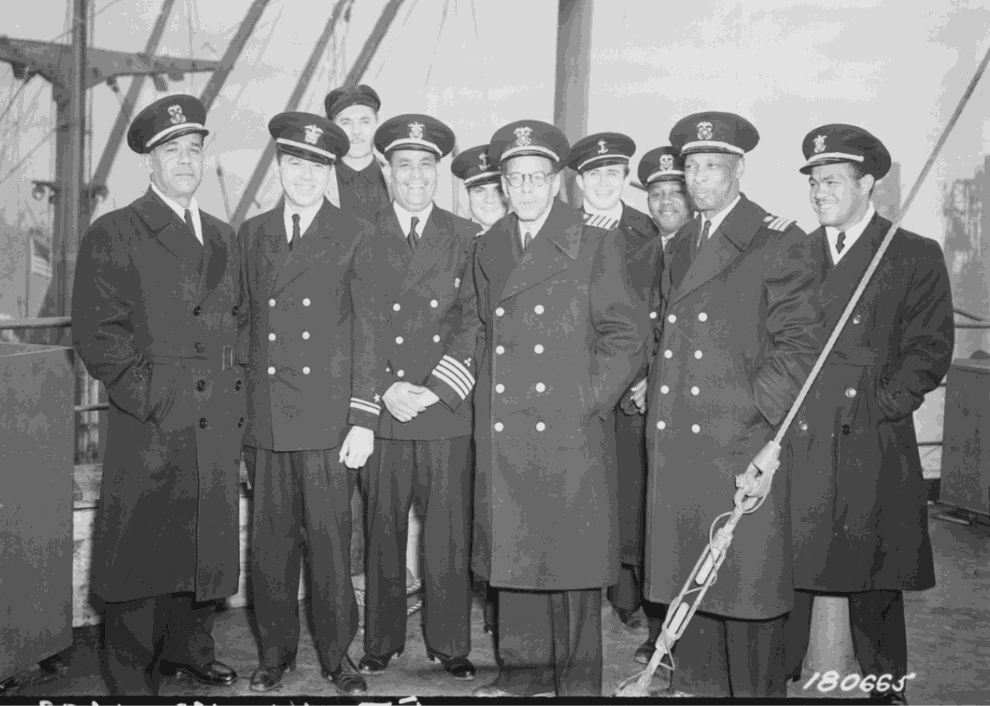 1943: Detroit Race Riots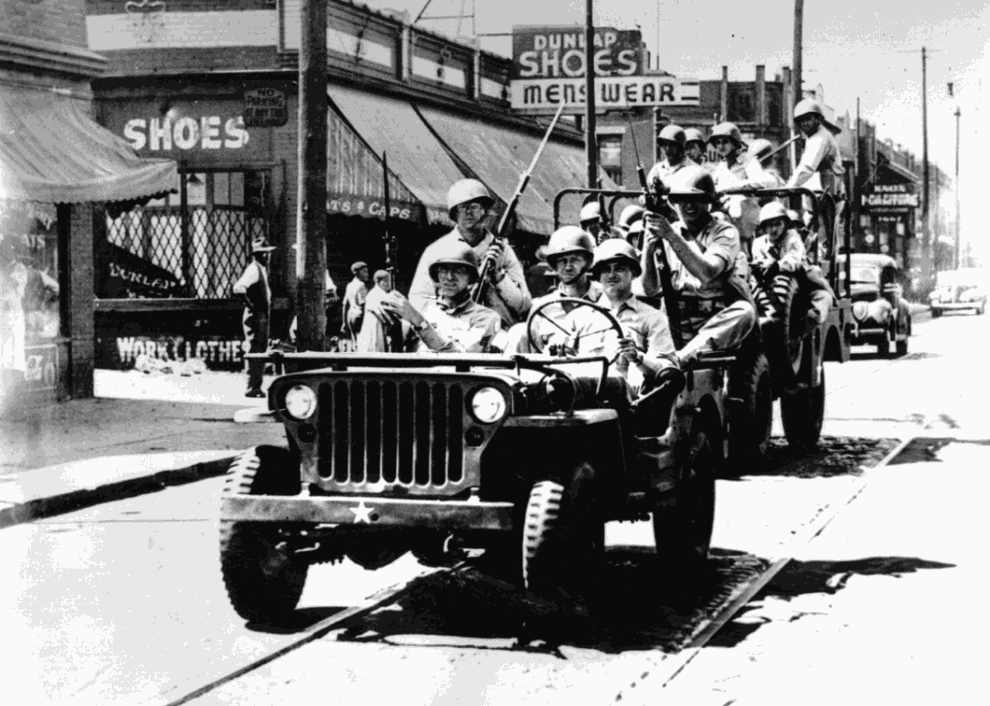 1944: United Negro College Fund is created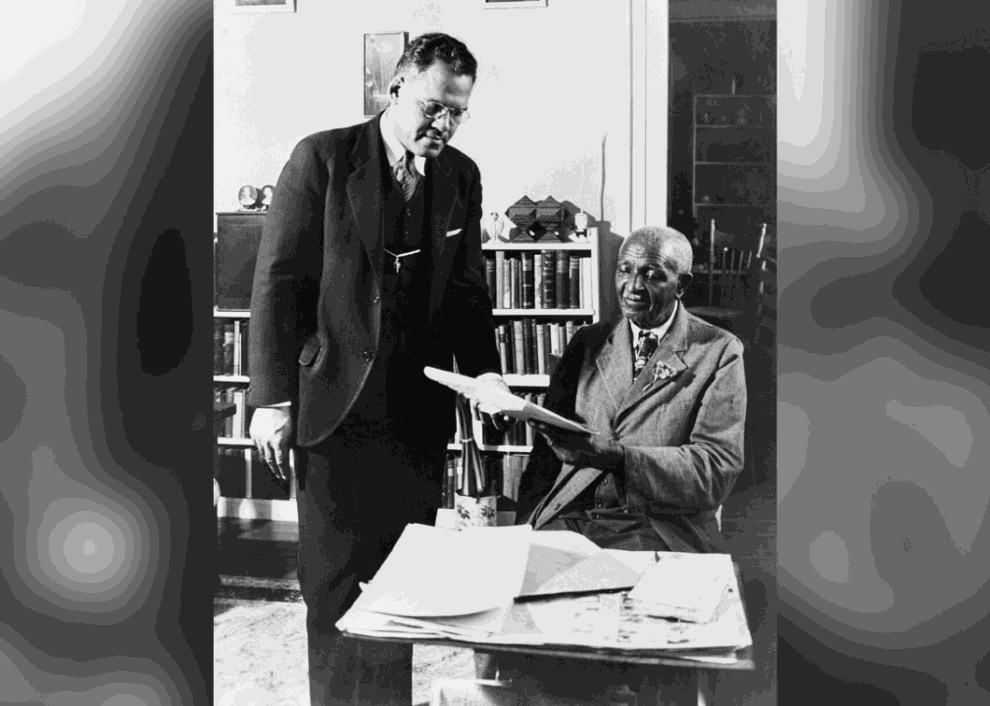 1945: Ebony magazine debuts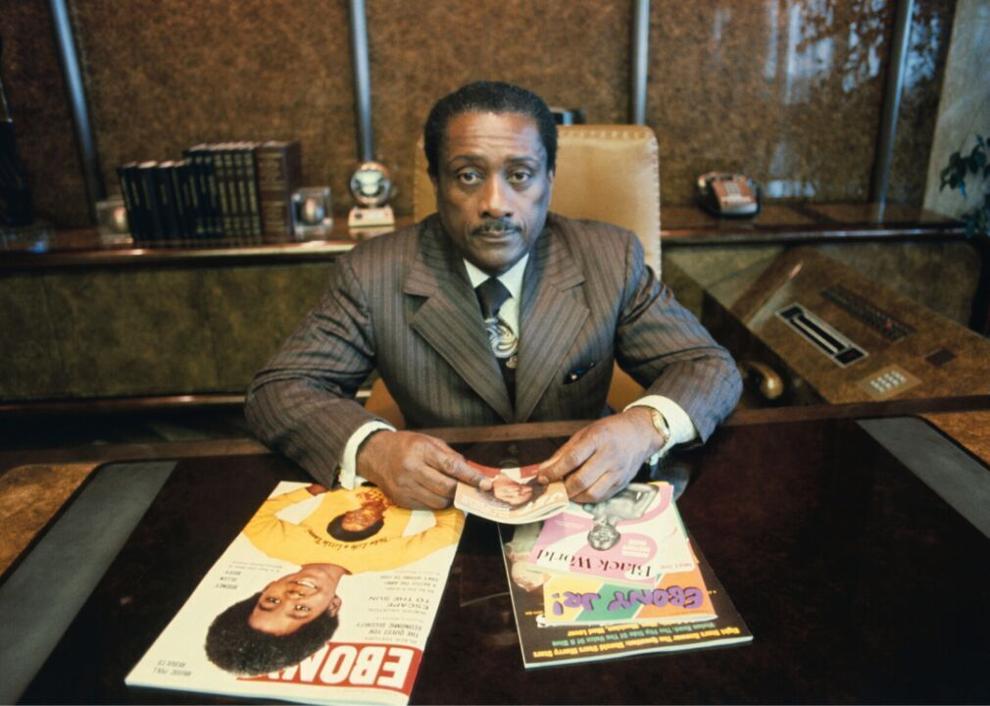 1946: Morgan v. Virginia invalidates separate but equal on interstate bus transport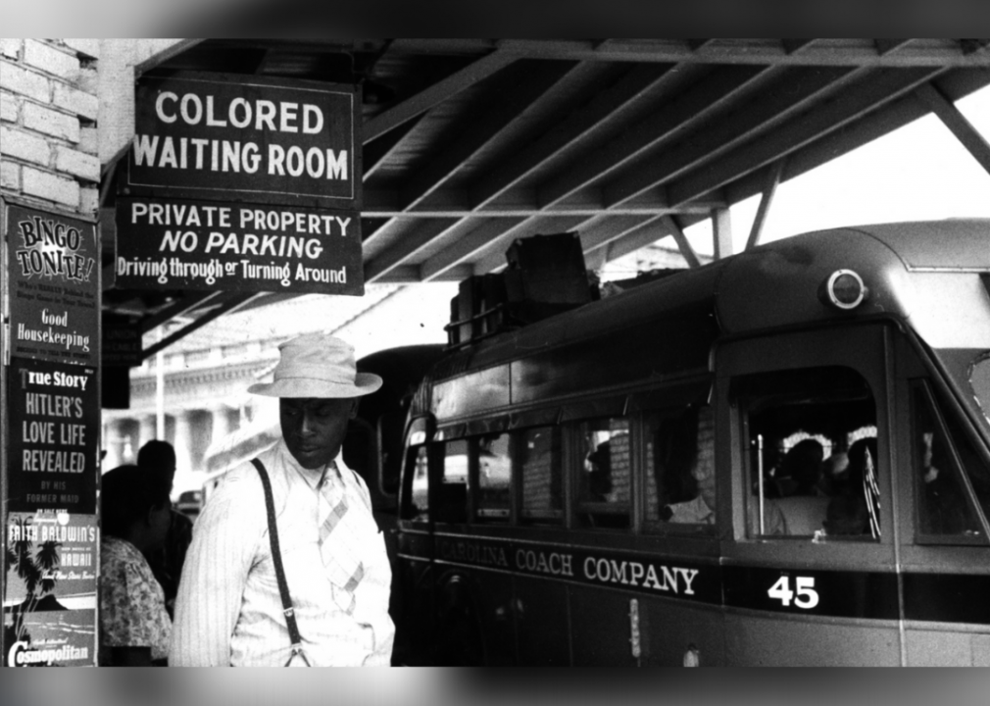 1947: 16 men embark on the 'Journey of Reconciliation'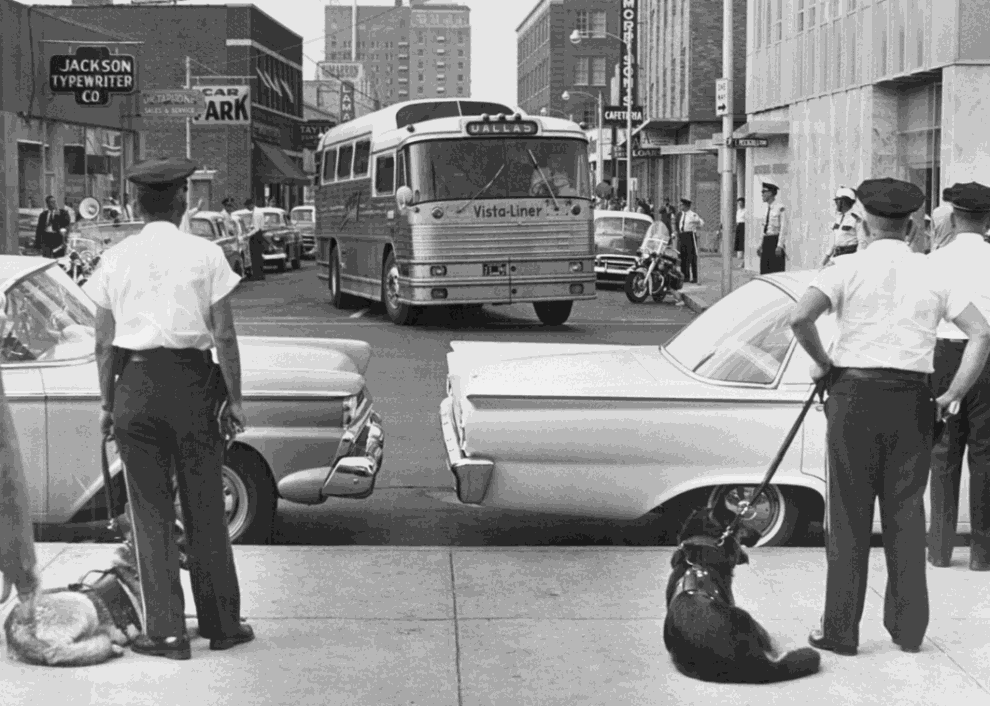 1948: Desegregation of the U.S. Armed Forces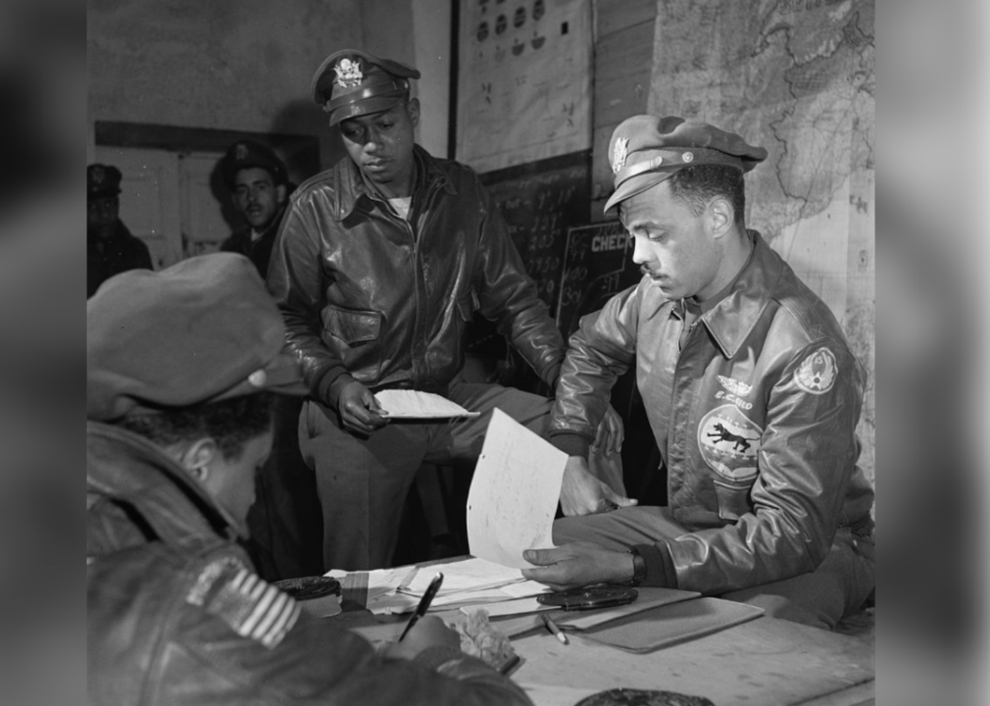 1949: First Black-owned radio station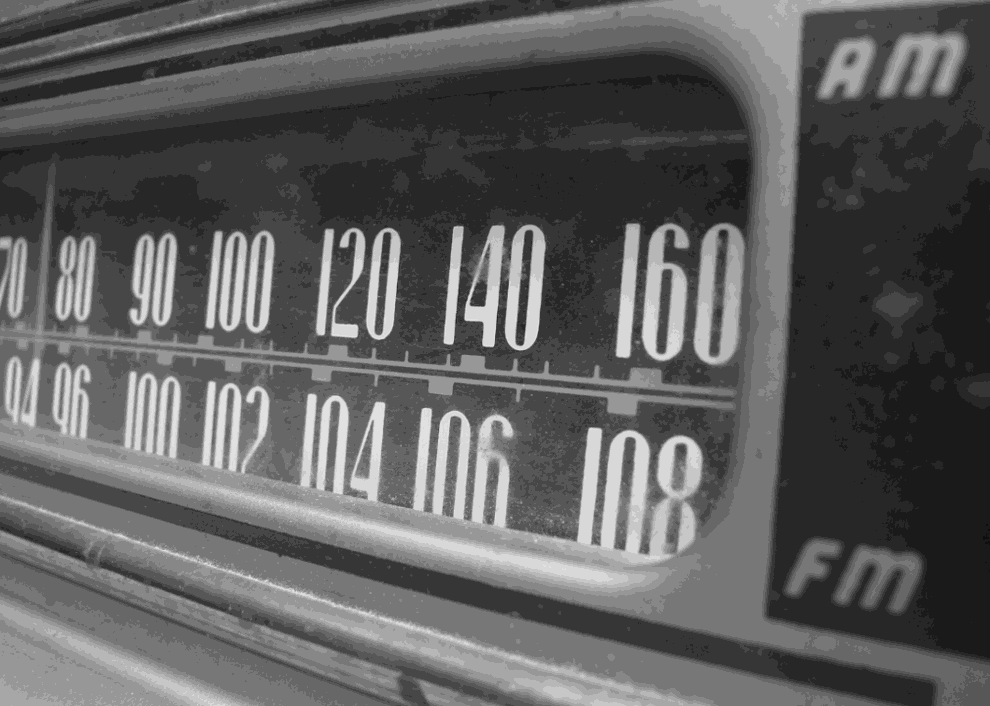 1950: Gregory Swanson is admitted to the University of Virginia Law School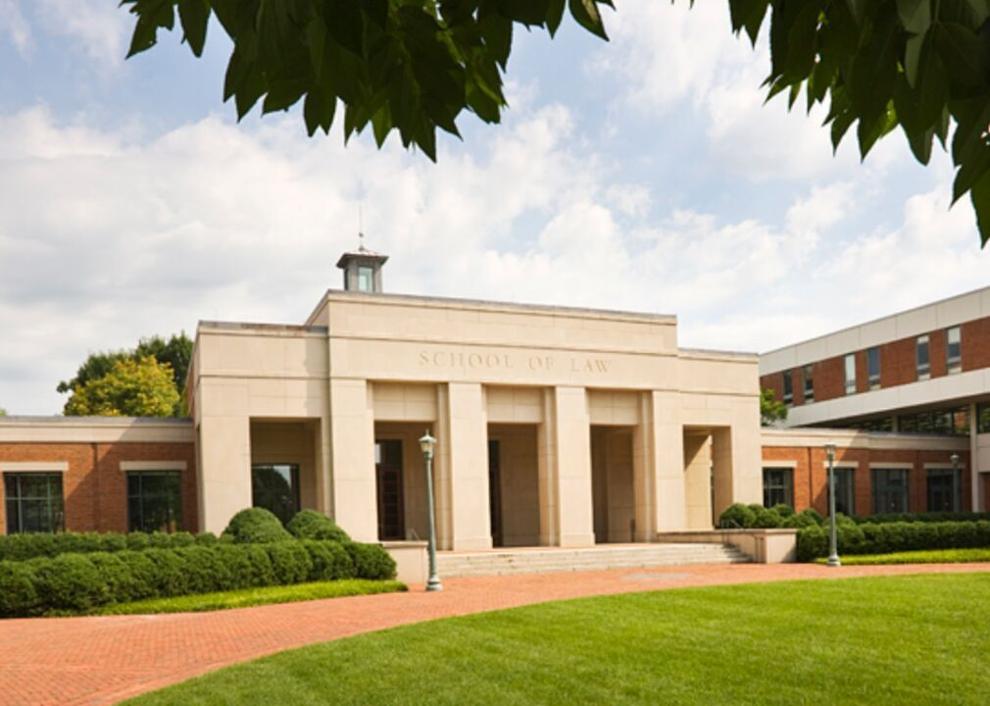 1951: 'We Charge Genocide' petition is presented to the United Nations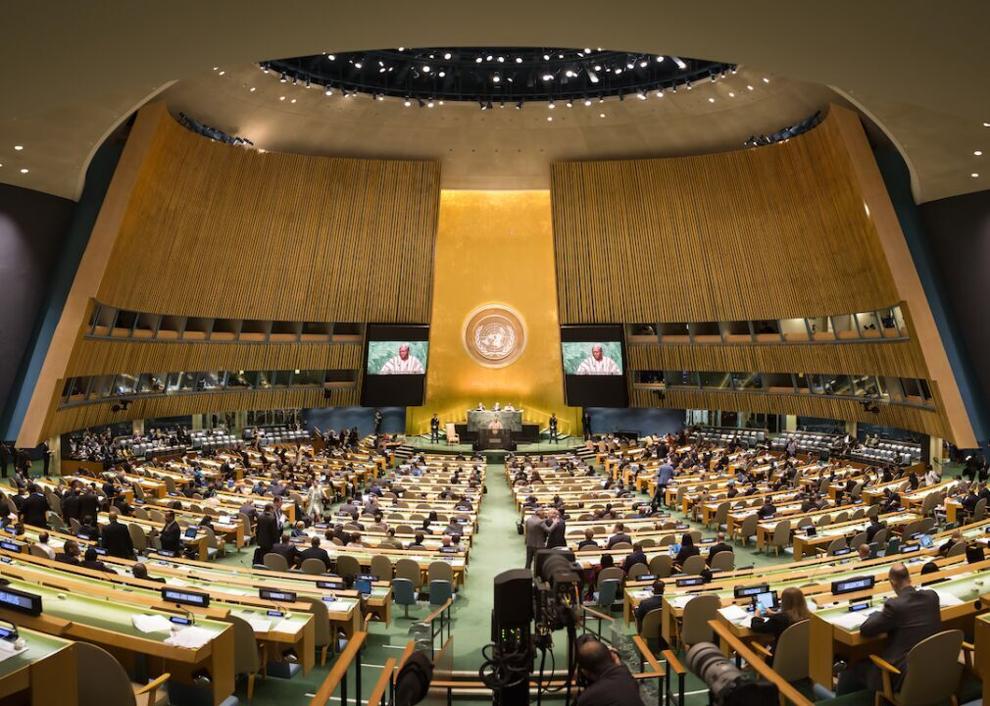 1952: Cora Brown becomes Michigan's first Black woman elected to state senator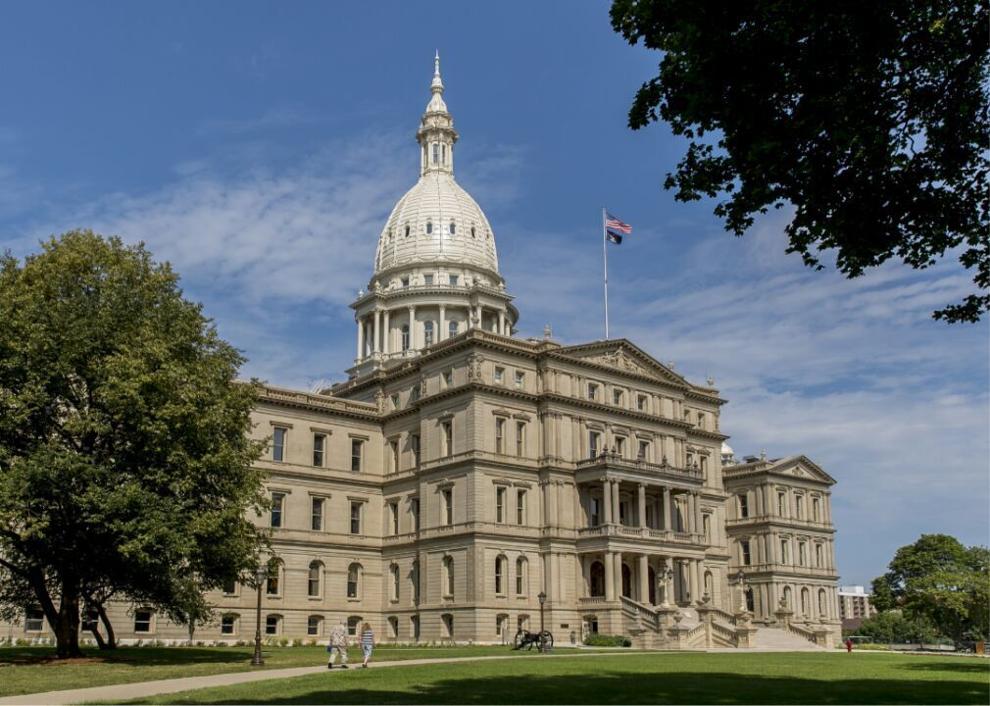 1953: Ralph Ellison wins the National Book Award for 'Invisible Man'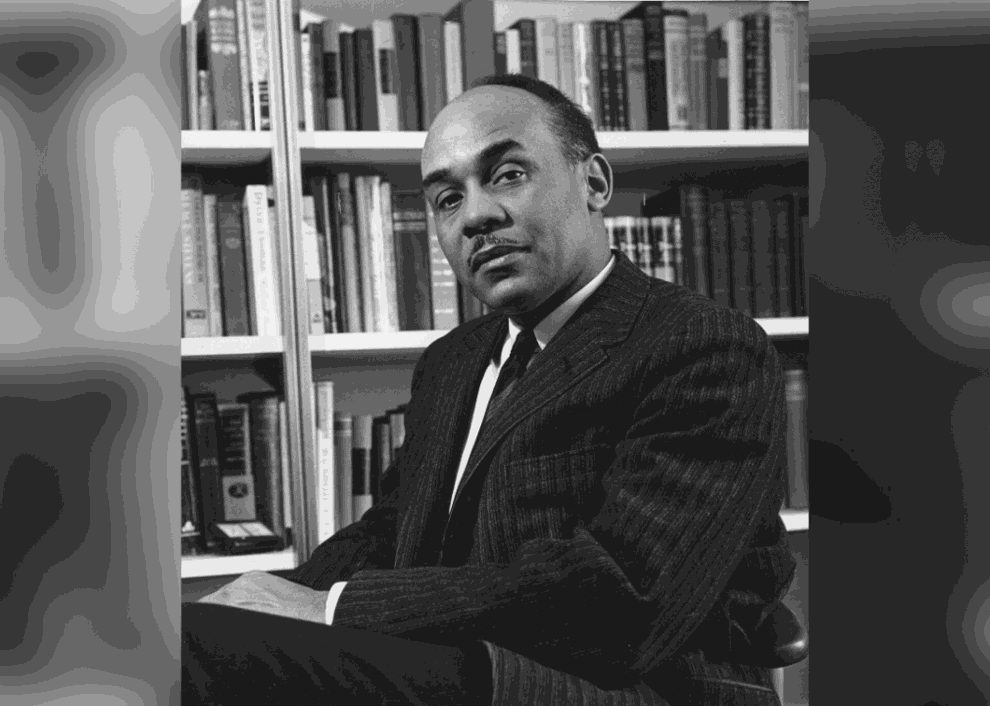 1954: Davis et al. v. the St. Louis Housing Authority ends racial discrimination in St. Louis Housing Authority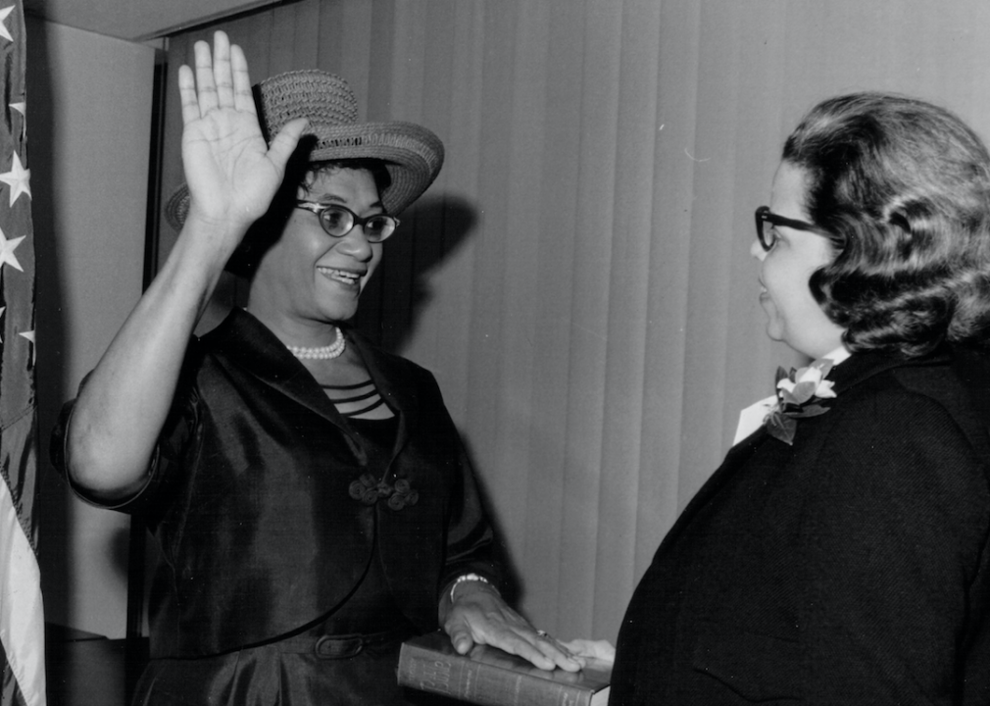 1955: Read's Drug Store sit-ins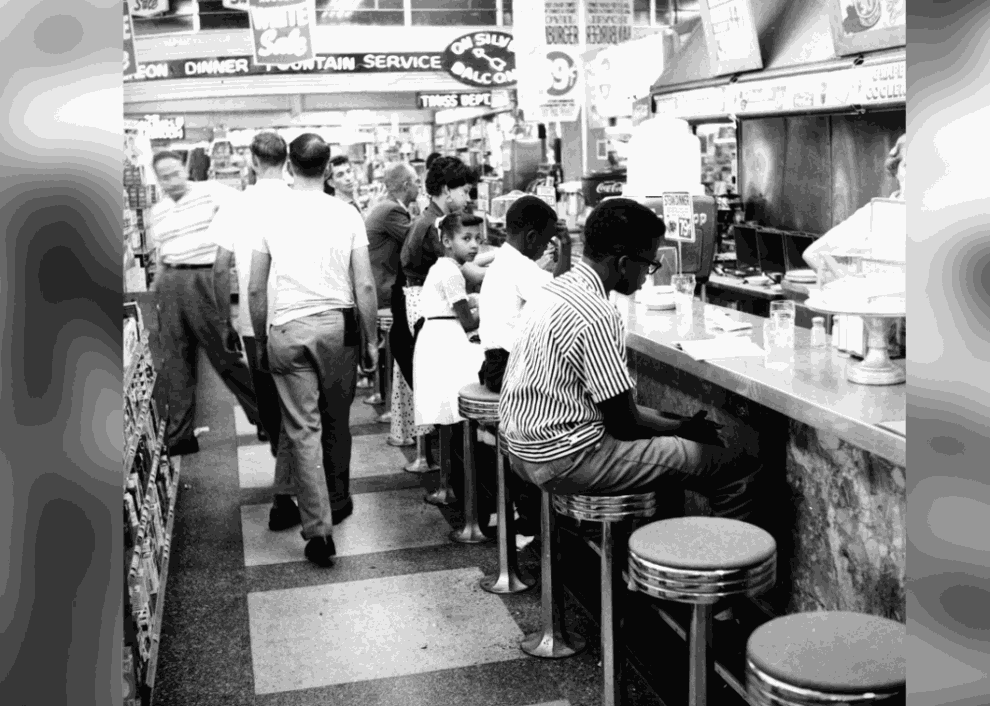 1956: 'The Nat King Cole Show' challenges racial lines on TV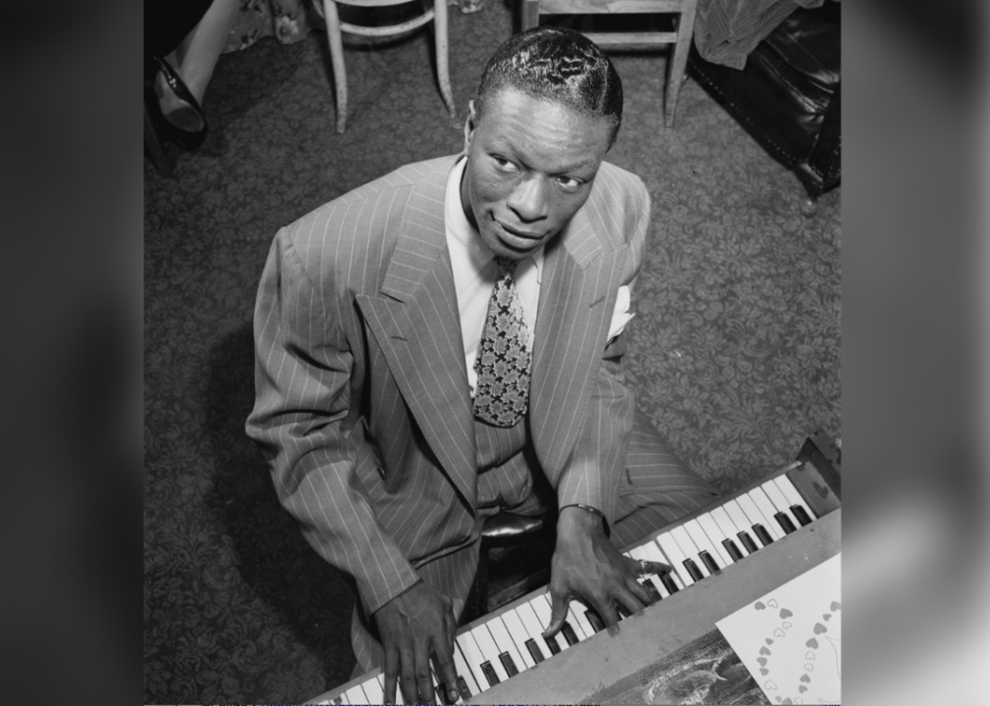 1957: Civil Rights Act of 1957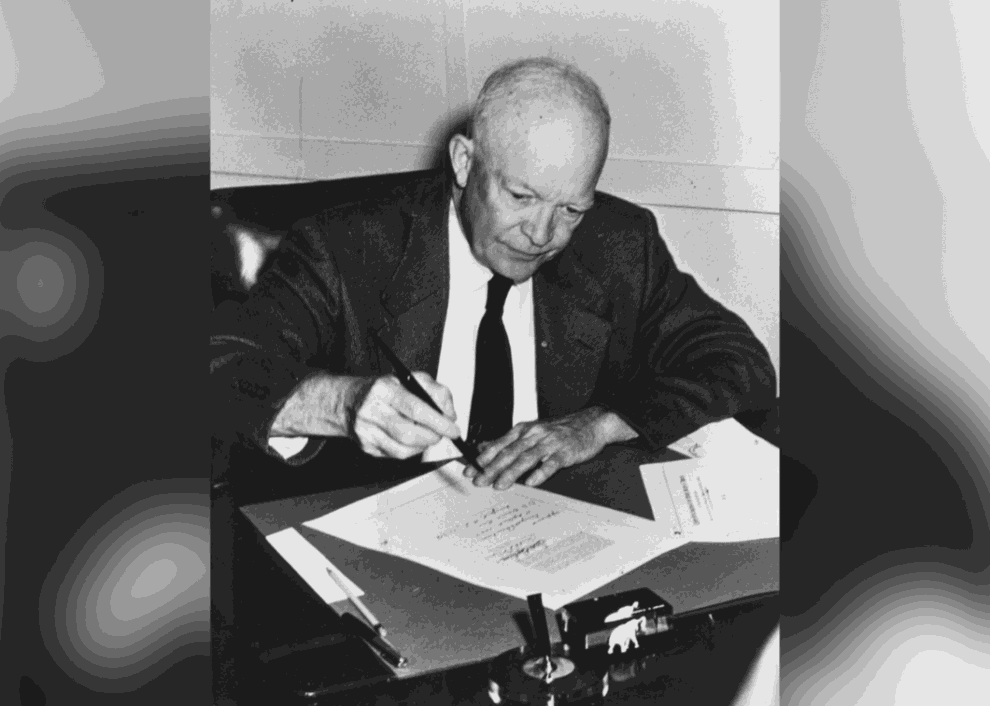 1958: Willie O'Ree is the first Black player in the National Hockey League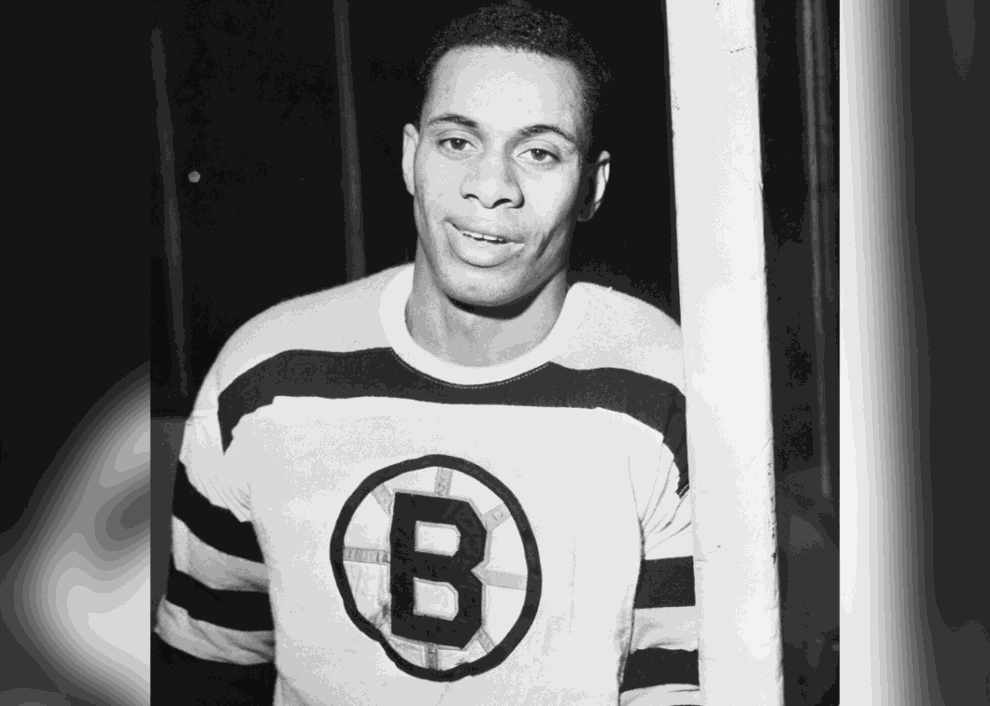 1959: Motown Records is founded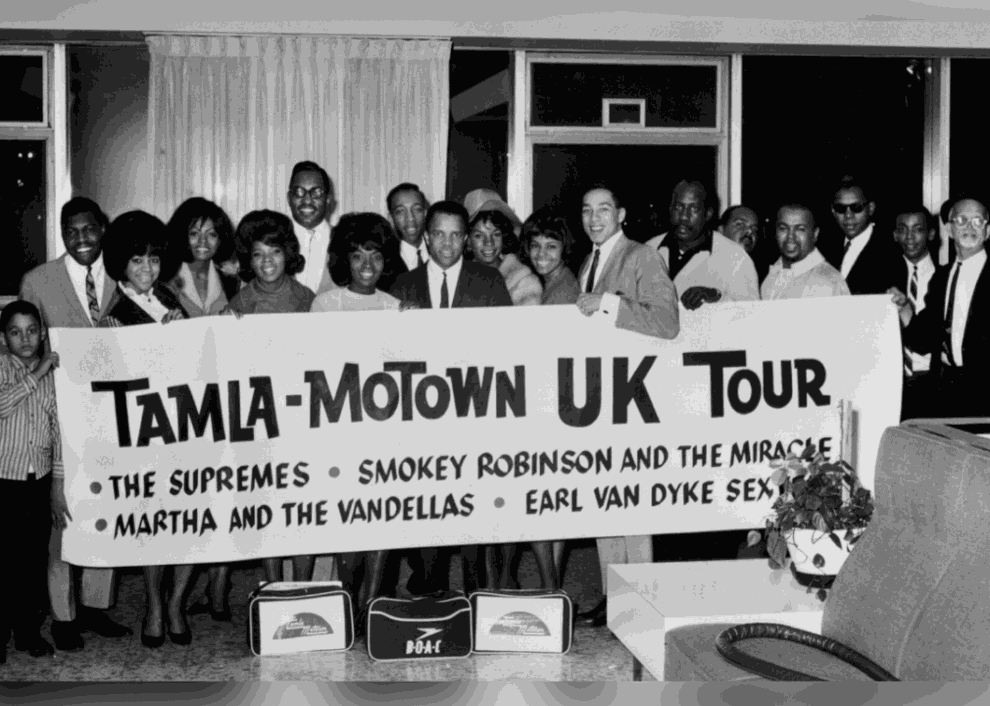 1960: Ruby Bridges integrates Louisiana schools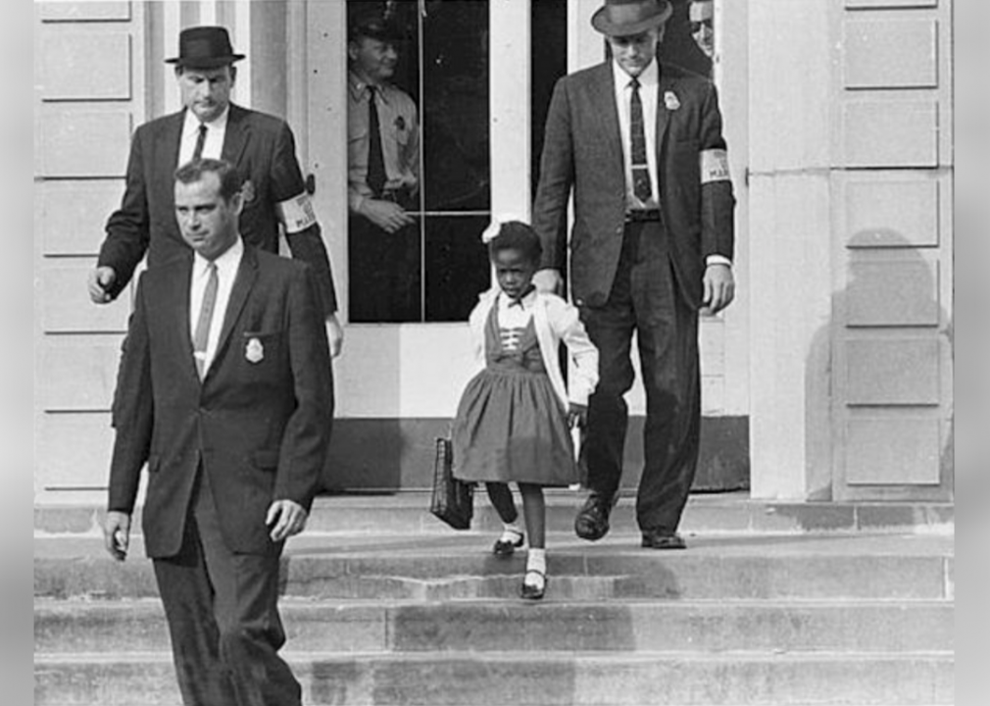 1961: Whitney Young Jr. is appointed executive director of the National Urban League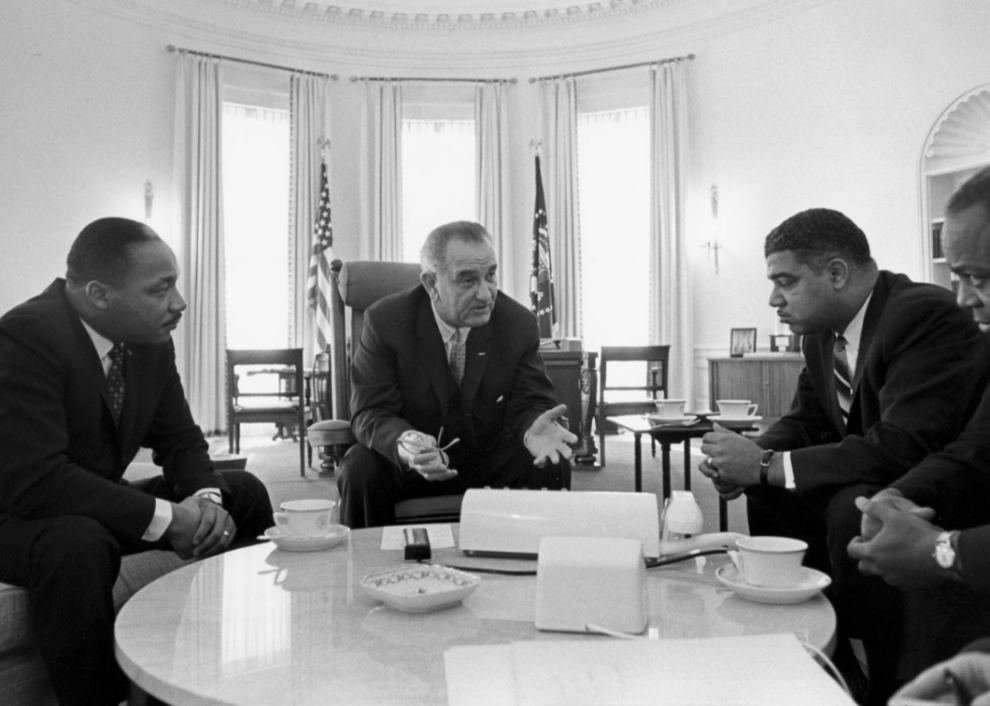 1962: James Meredith integrates Ole Miss campus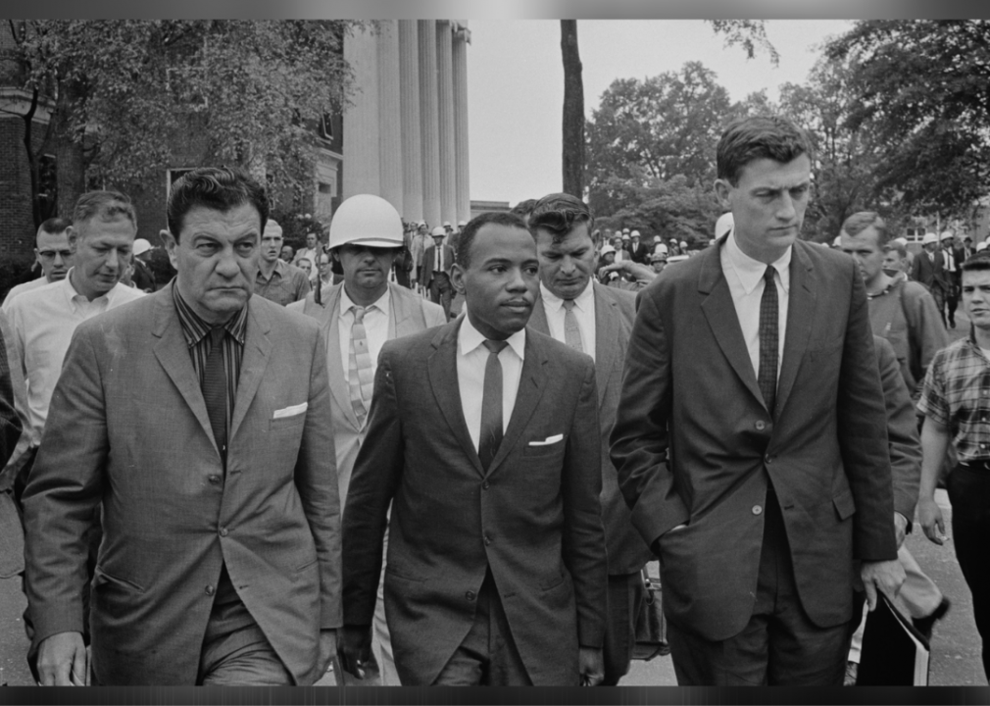 1963: 'Letters from a Birmingham Jail' published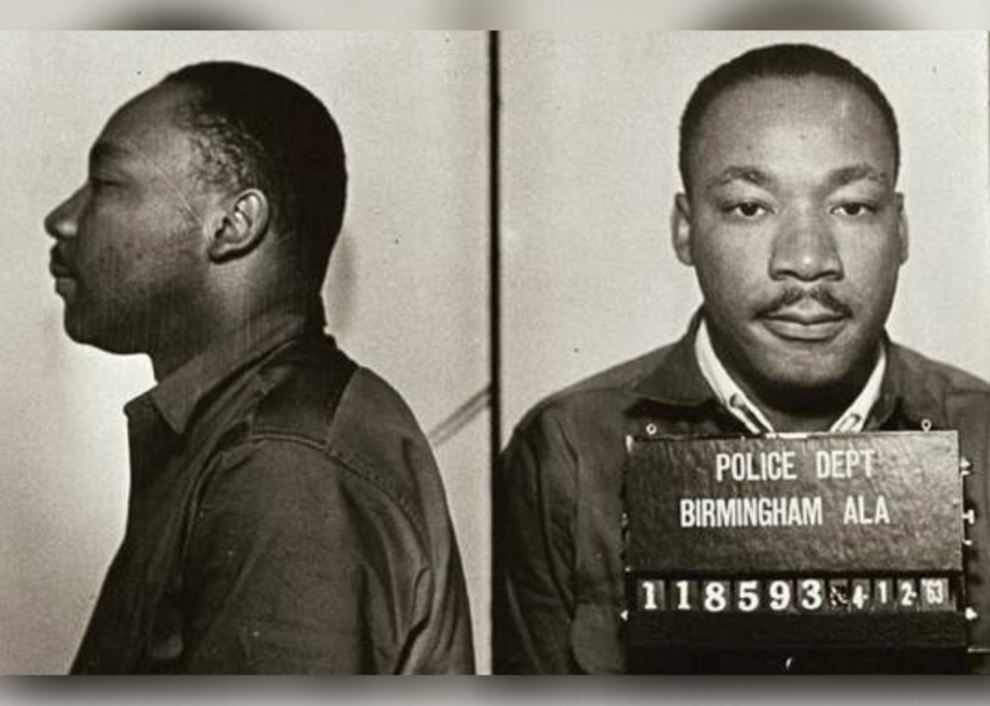 1964: Mississippi Freedom Democratic Party established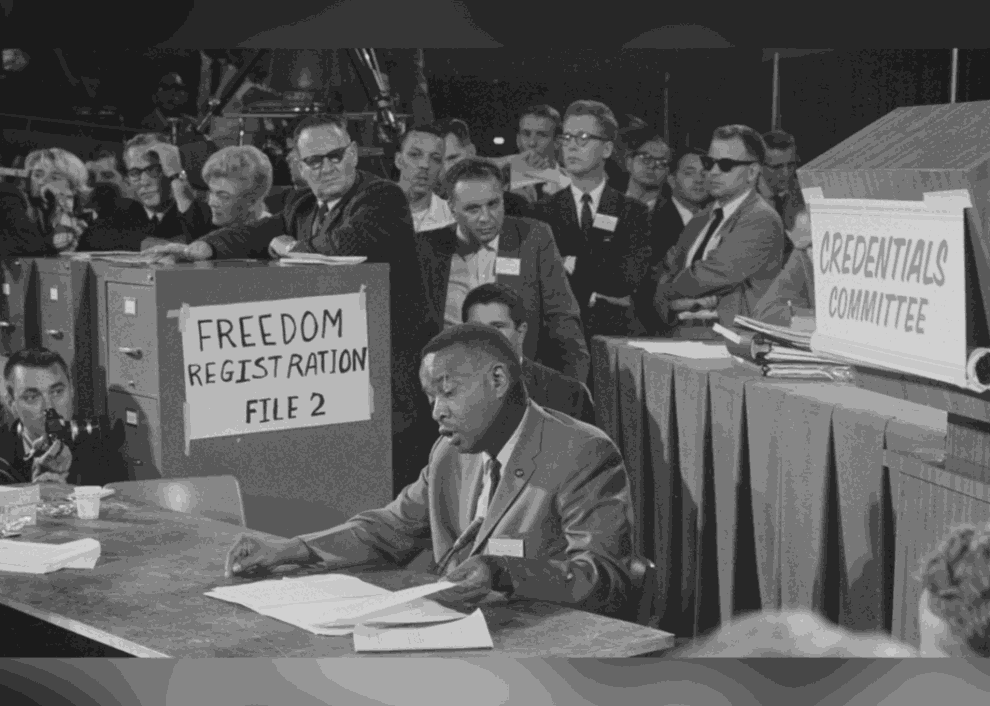 1965: Malcolm X assassinated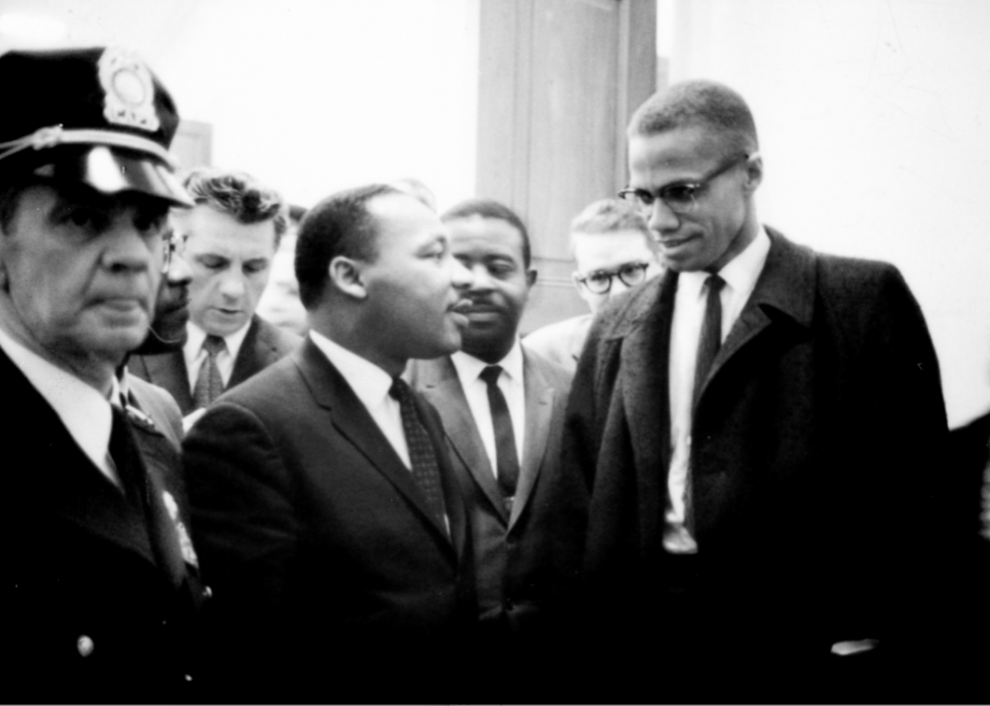 1966: Stokely Carmichael promotes 'Black power'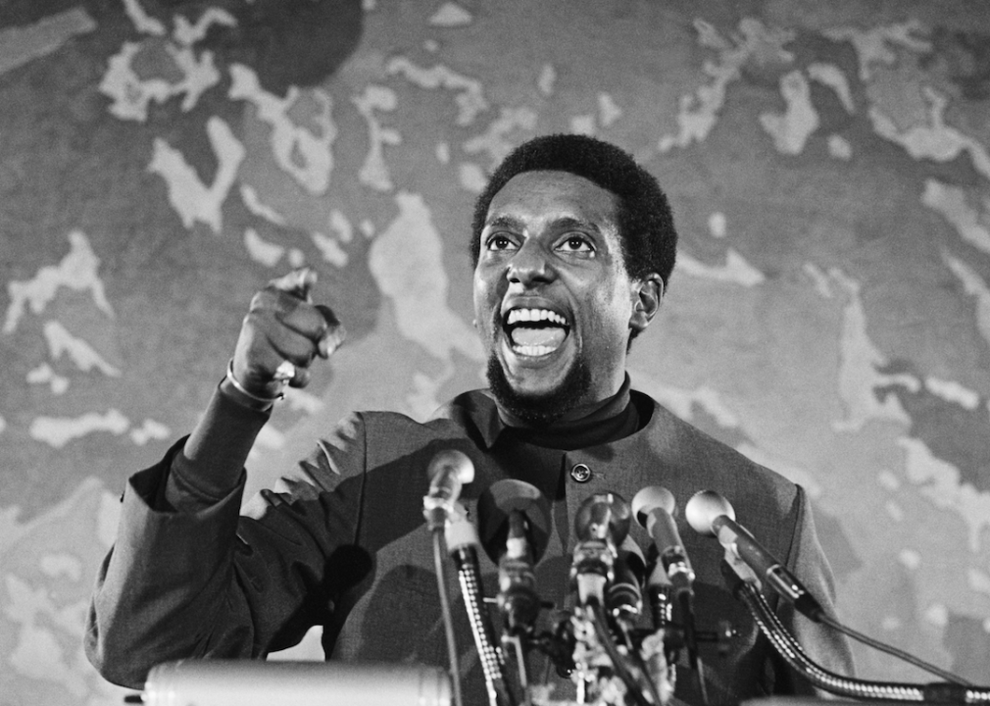 1967: Loving v. Virginia strikes down interracial marriage ban in Virginia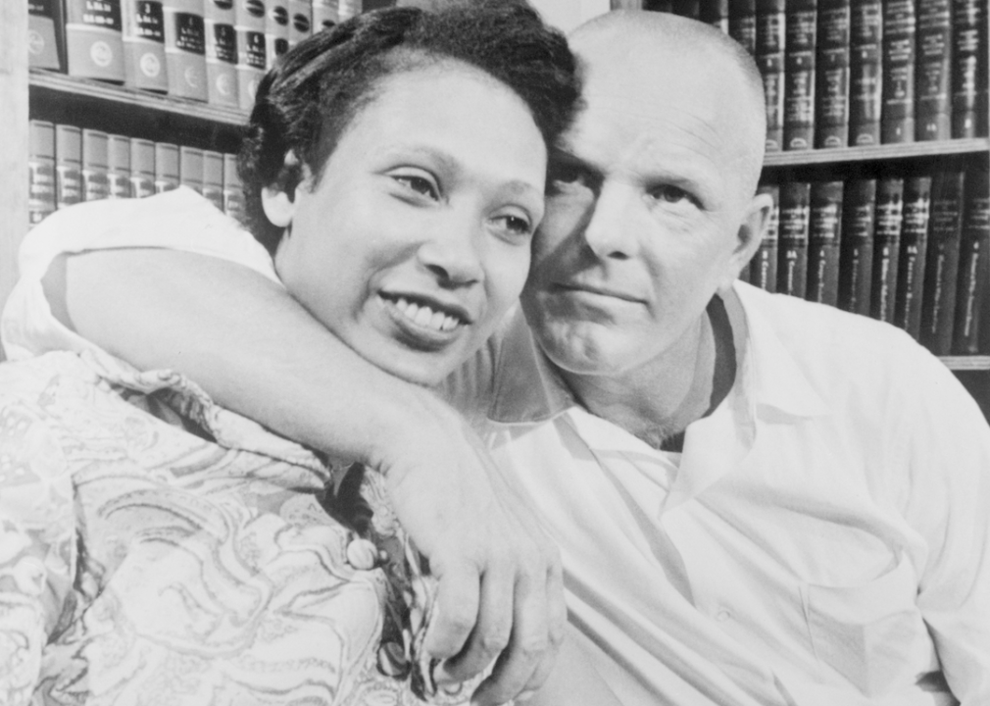 1968: 'Julia,' starring Diahann Carroll, hits TV screens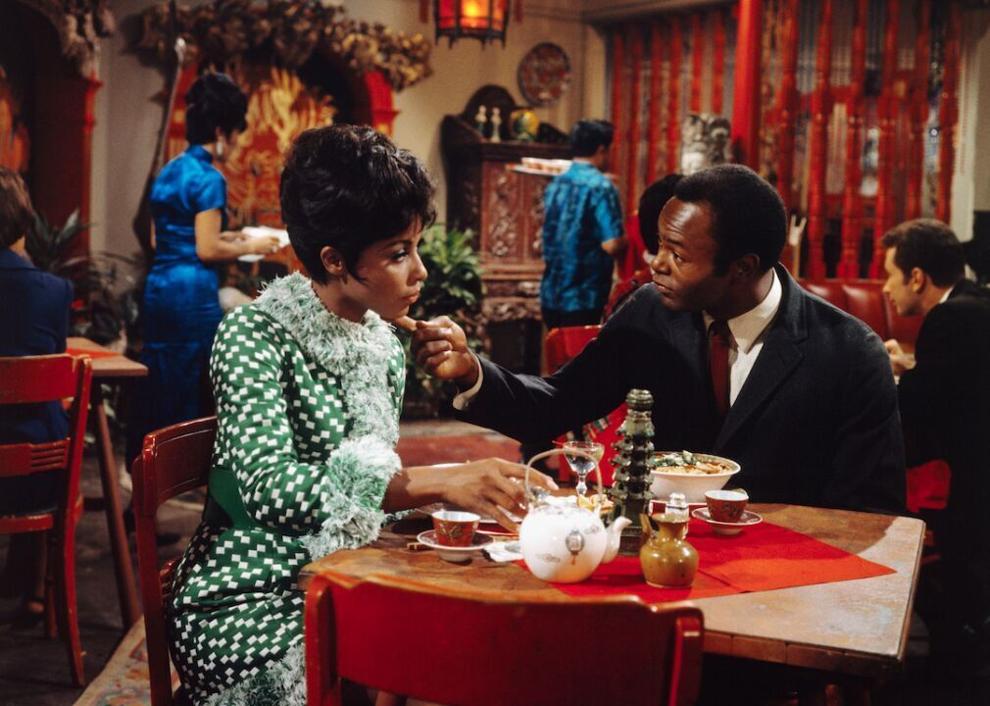 1969: UNC food workers go on strike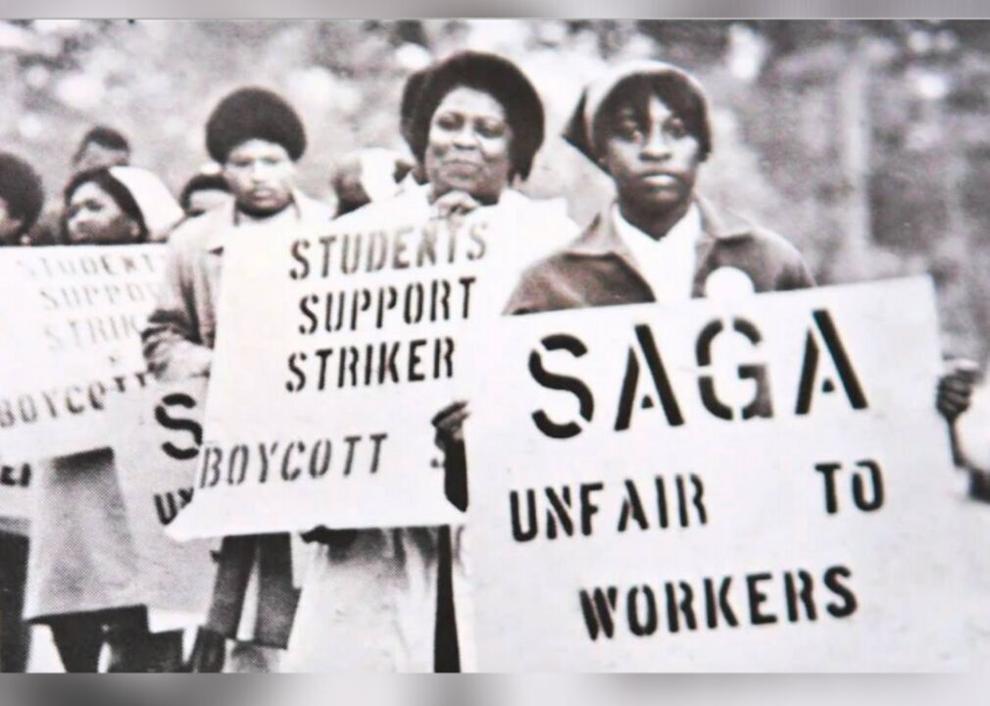 1970: Gail Fisher wins a Primetime Emmy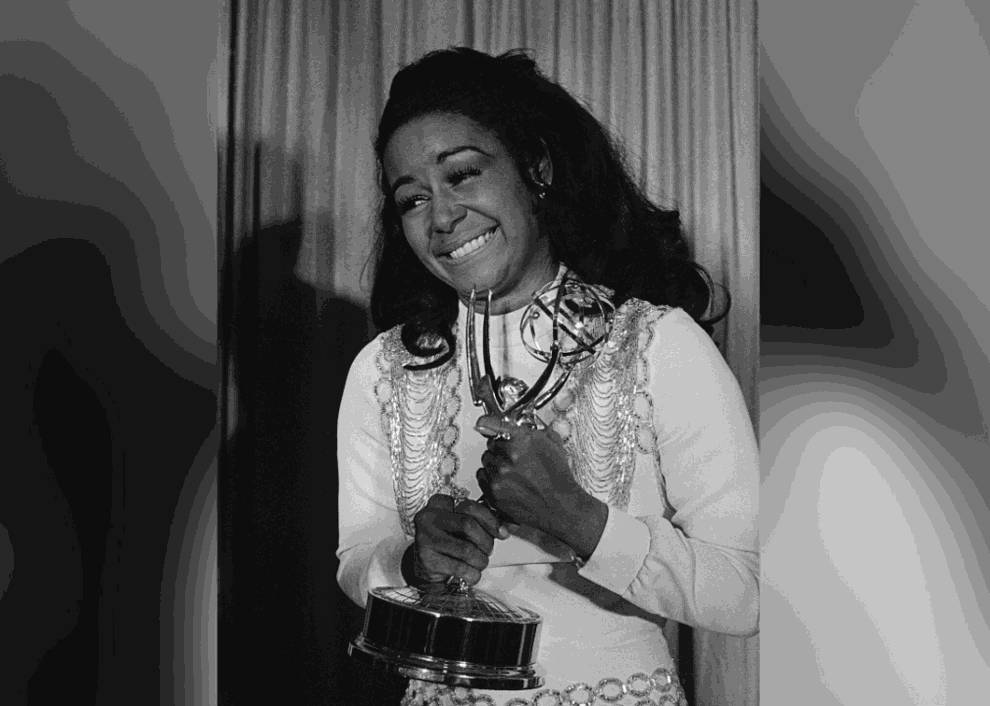 1971: Congressional Black Caucus is formed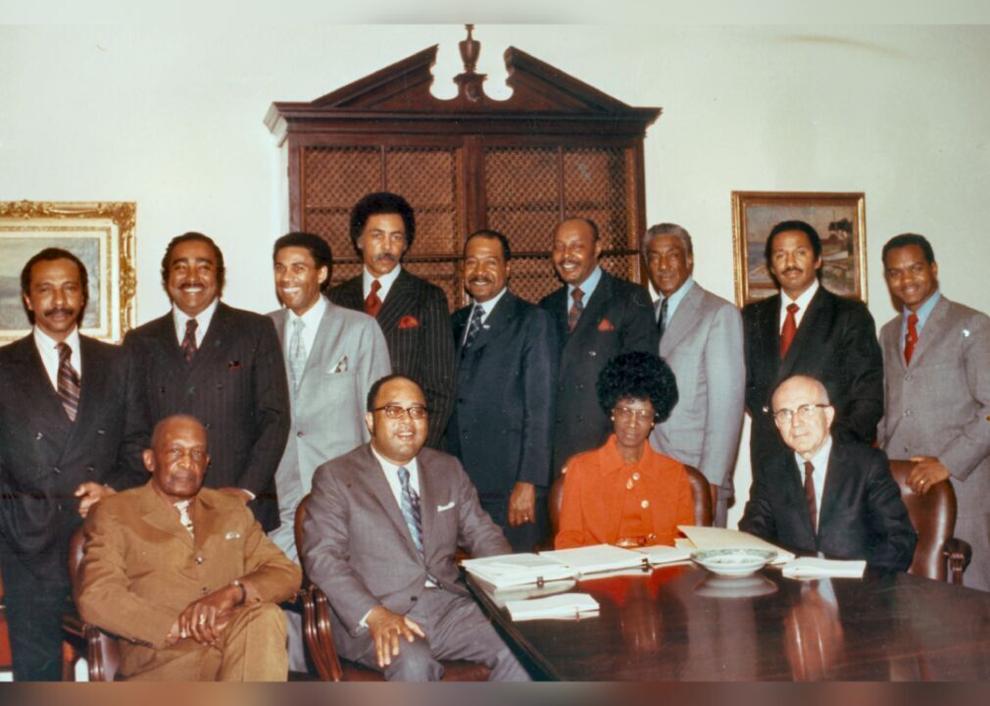 1972: Shirley Chisholm runs for president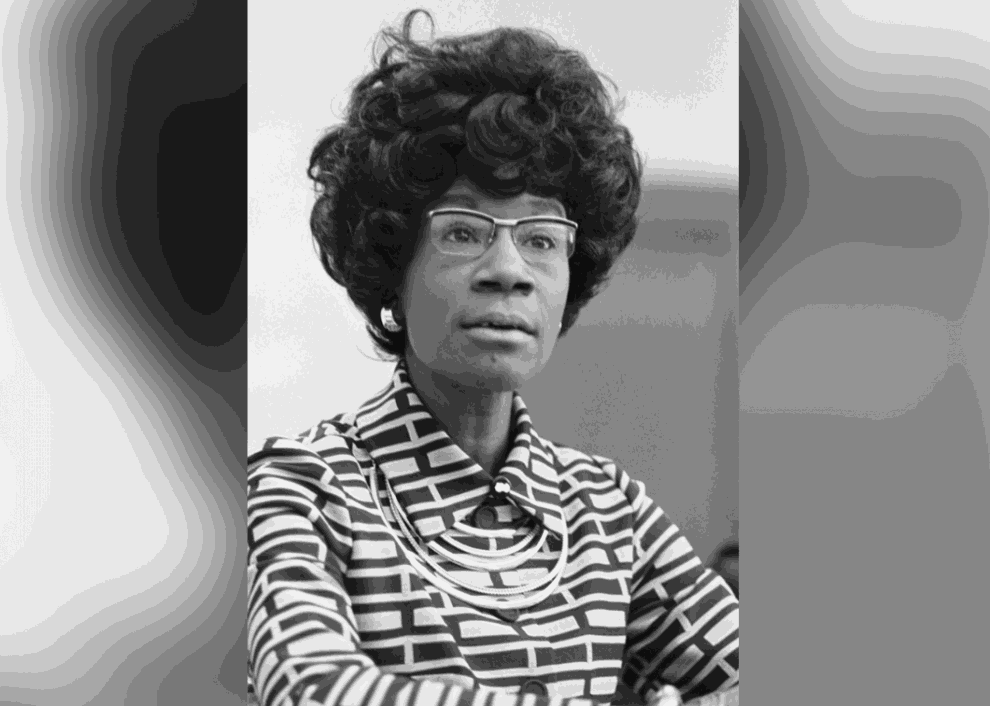 1973: Combahee River Collective is created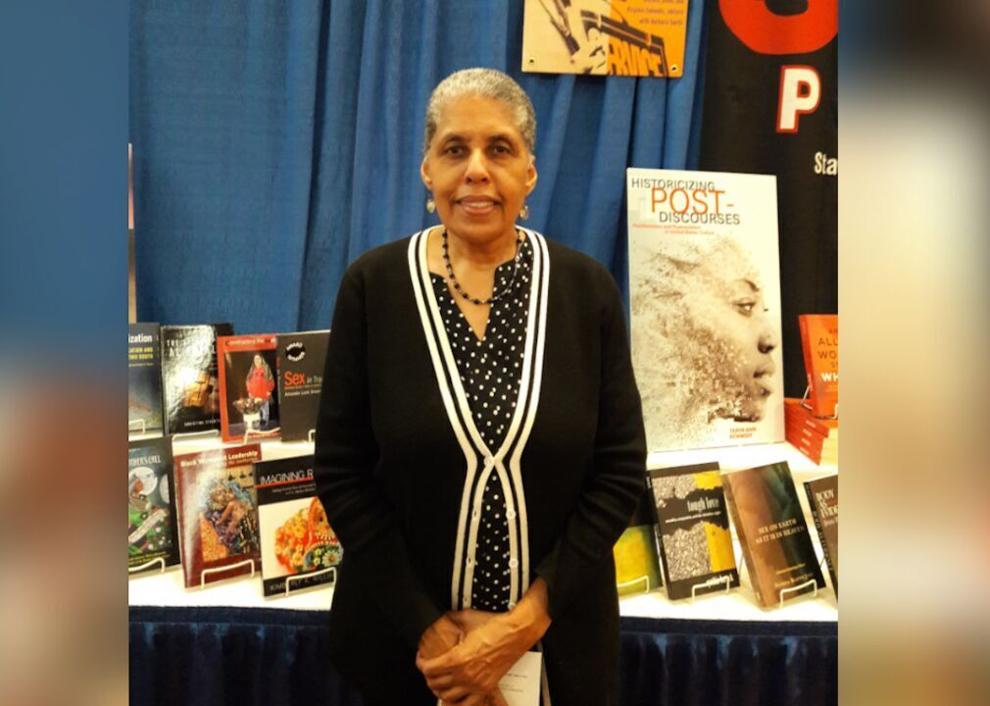 1974: Henry 'Hank' Aaron hits his 715th home run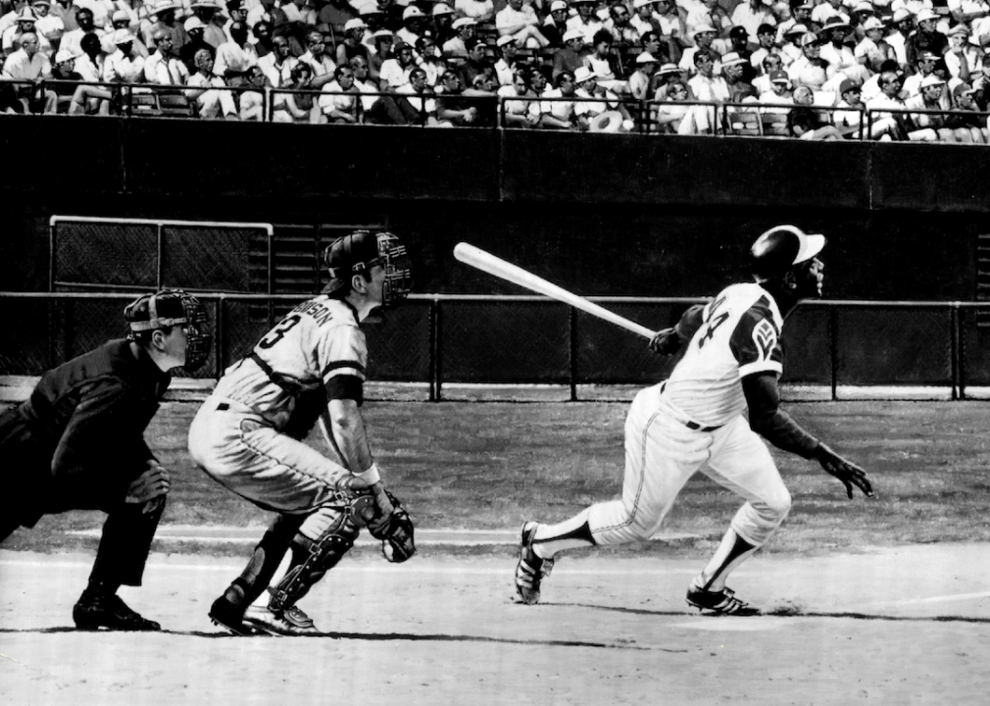 1975: John Hope Franklin is selected as president of the Organization of American Historians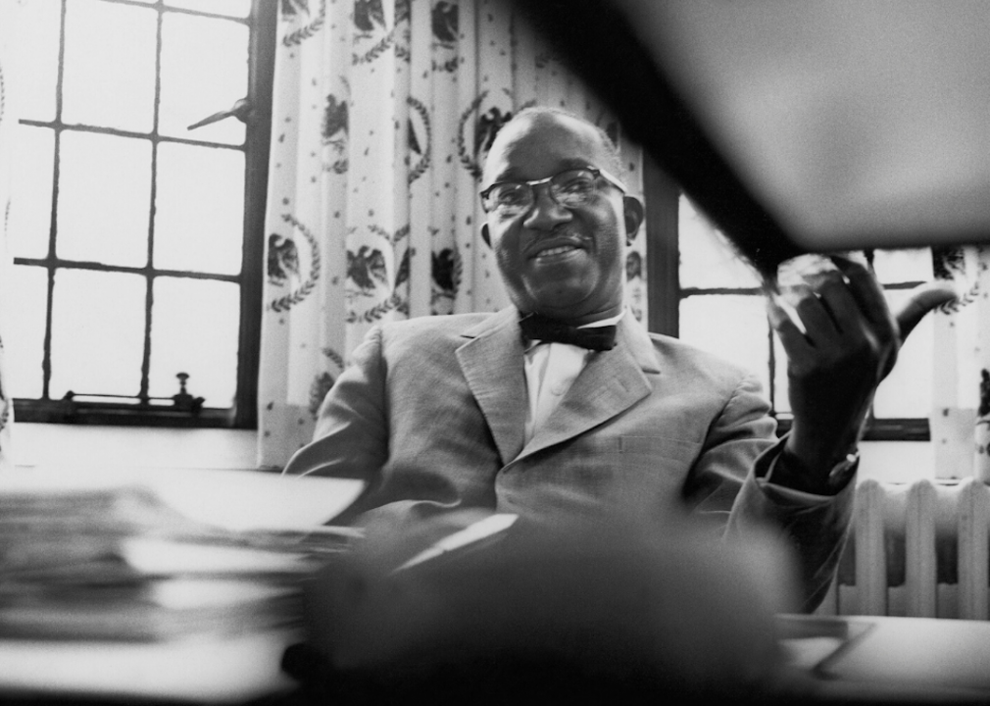 1976: Barbara Jordan delivers keynote address at Democratic National Convention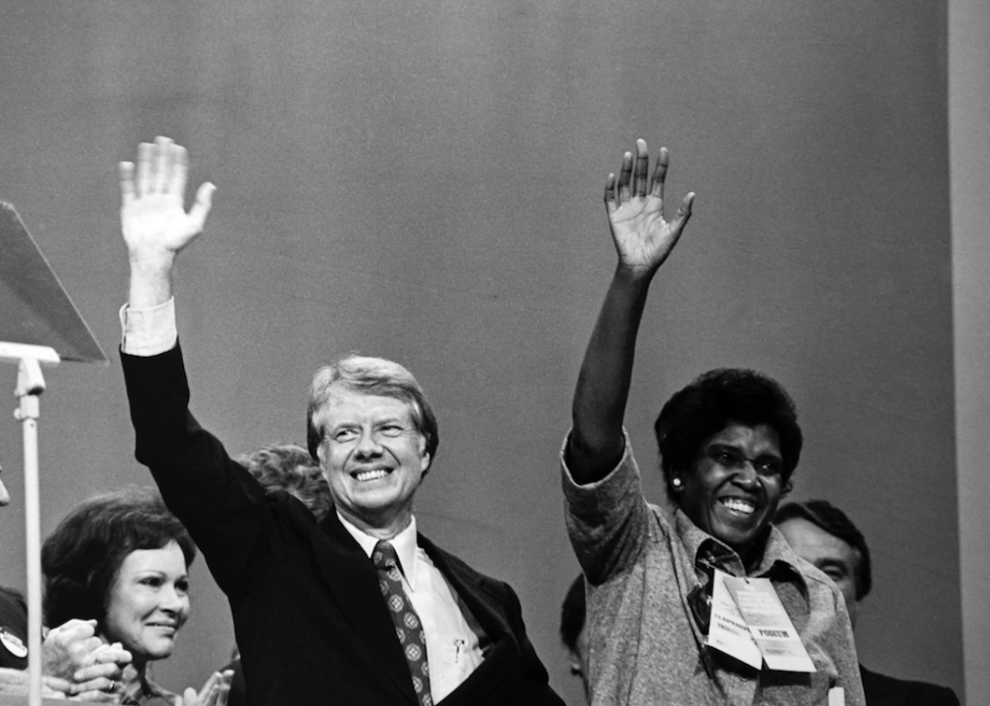 1977: Andrew Jackson Young Jr. becomes ambassador to the United Nations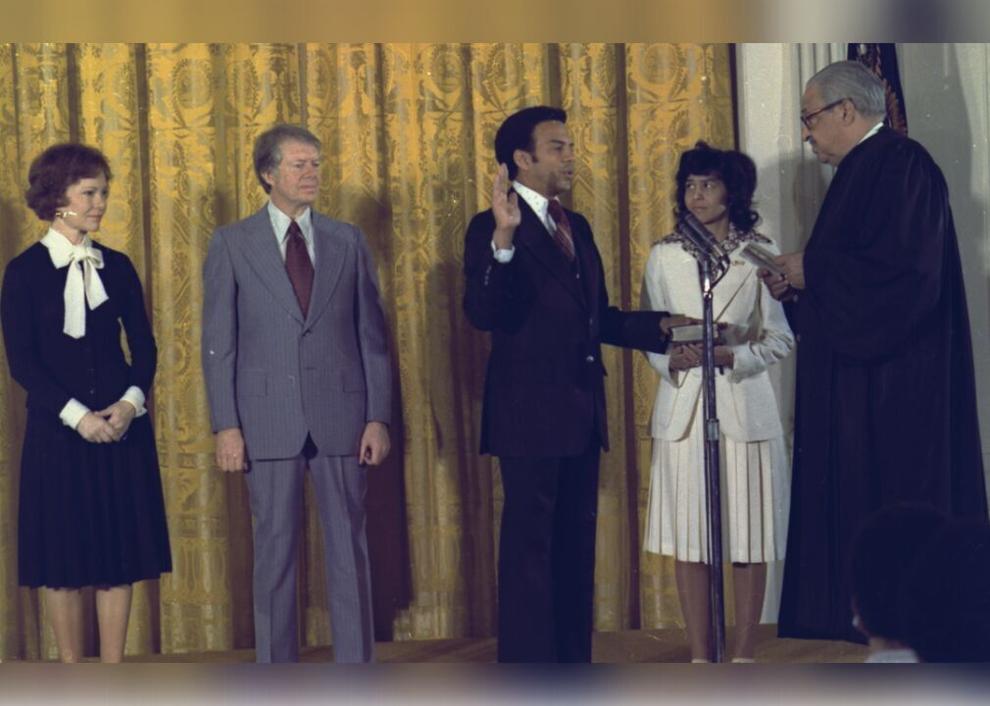 1978: Muhammad Ali wins heavyweight boxing title for the third time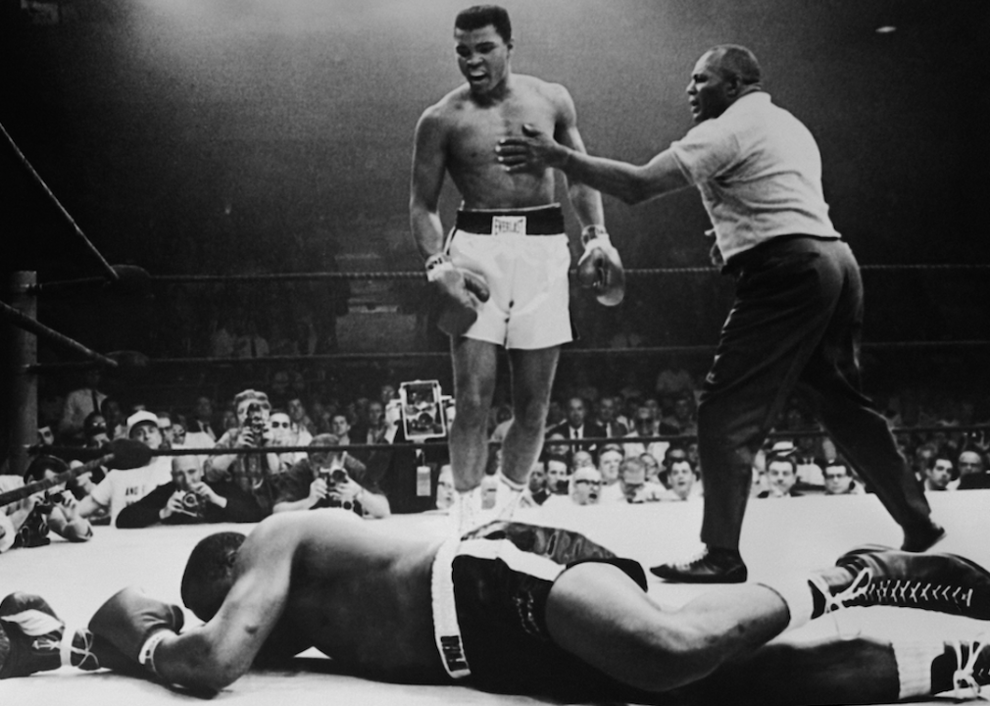 1979: Assata Shakur goes on the run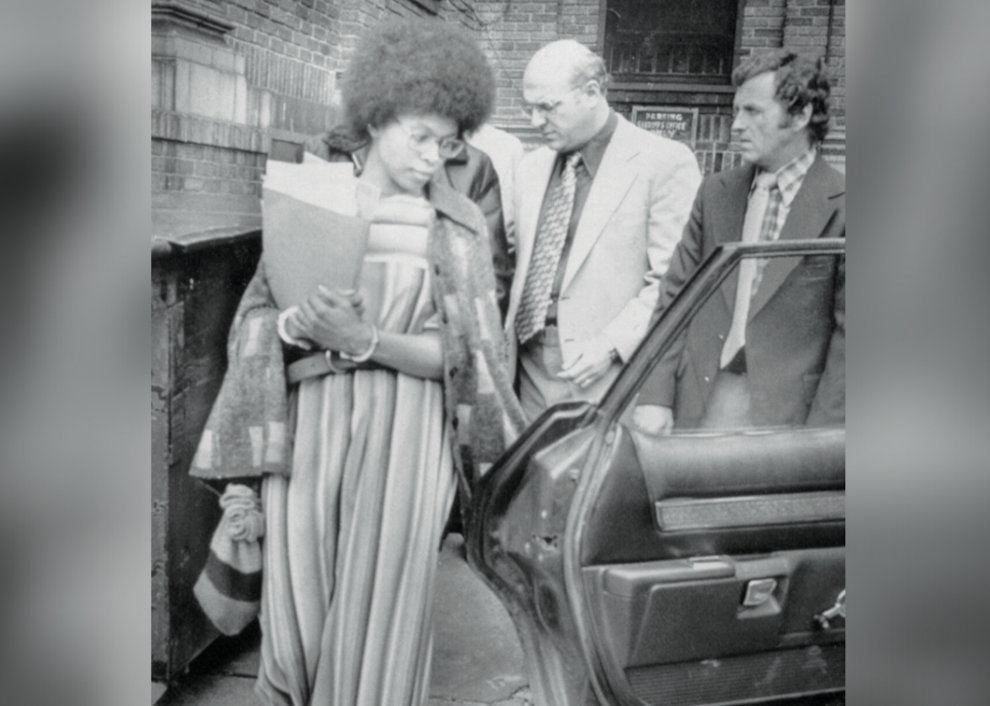 1980: Robert L. Johnson launches BET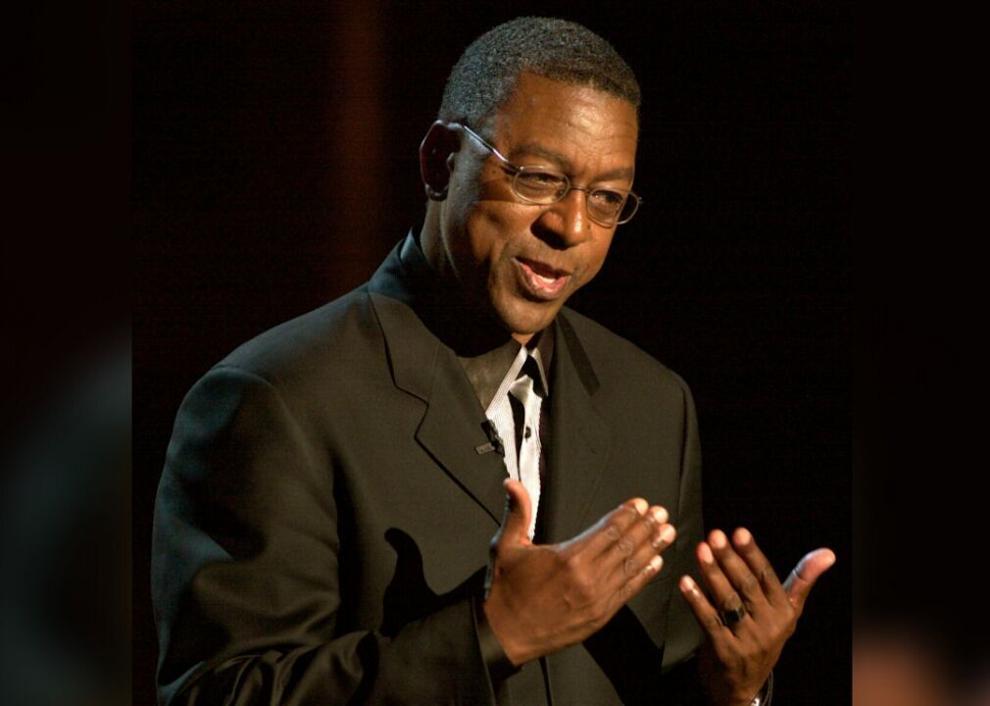 1981: Mumia Abu-Jamal is arrested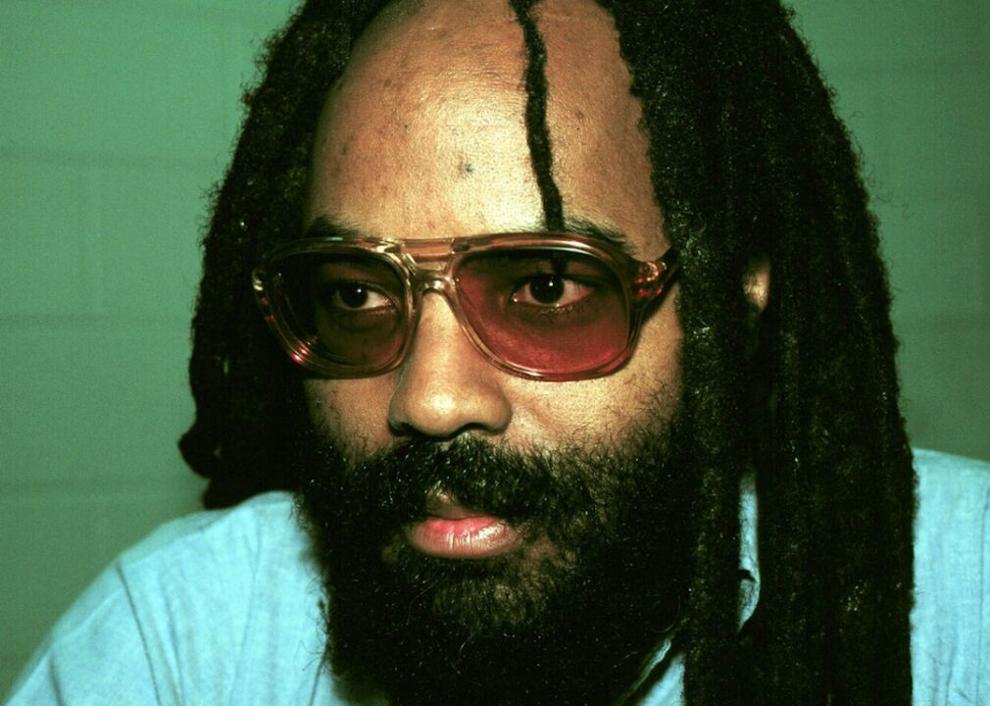 1982: Michael Jackson's 'Thriller' is released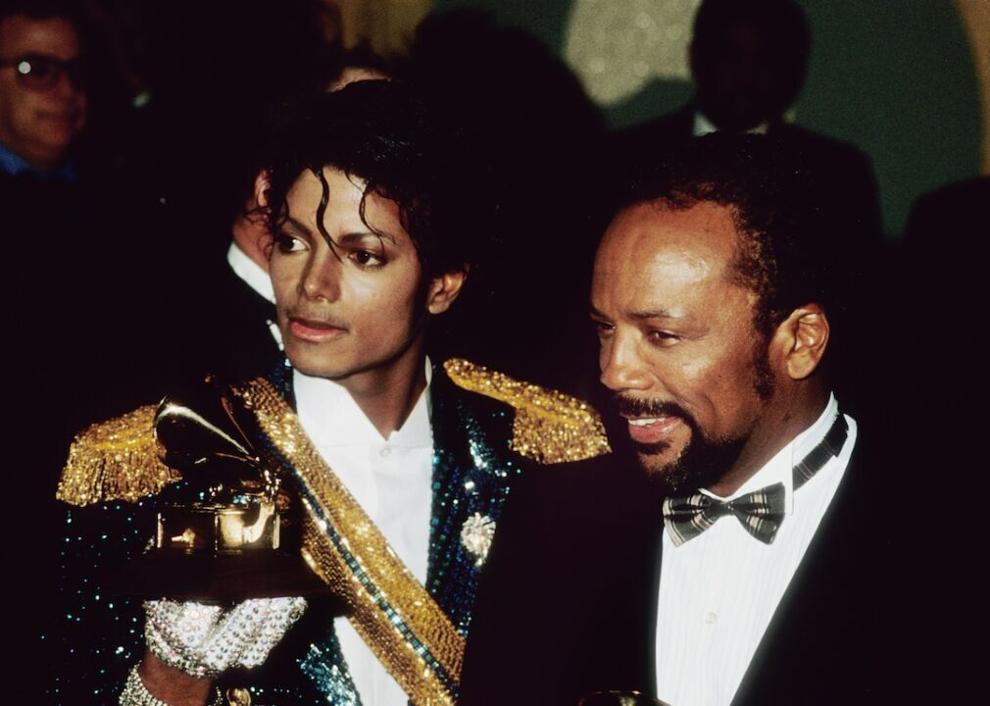 1983: Vanessa Williams is crowned Miss America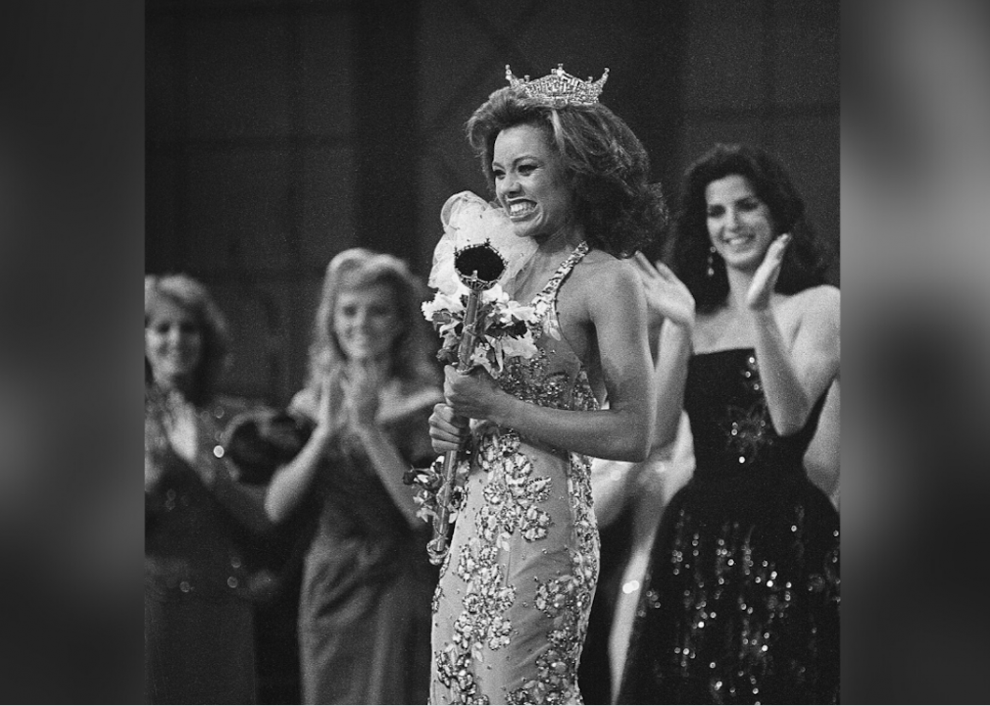 1984: Jesse Jackson runs for president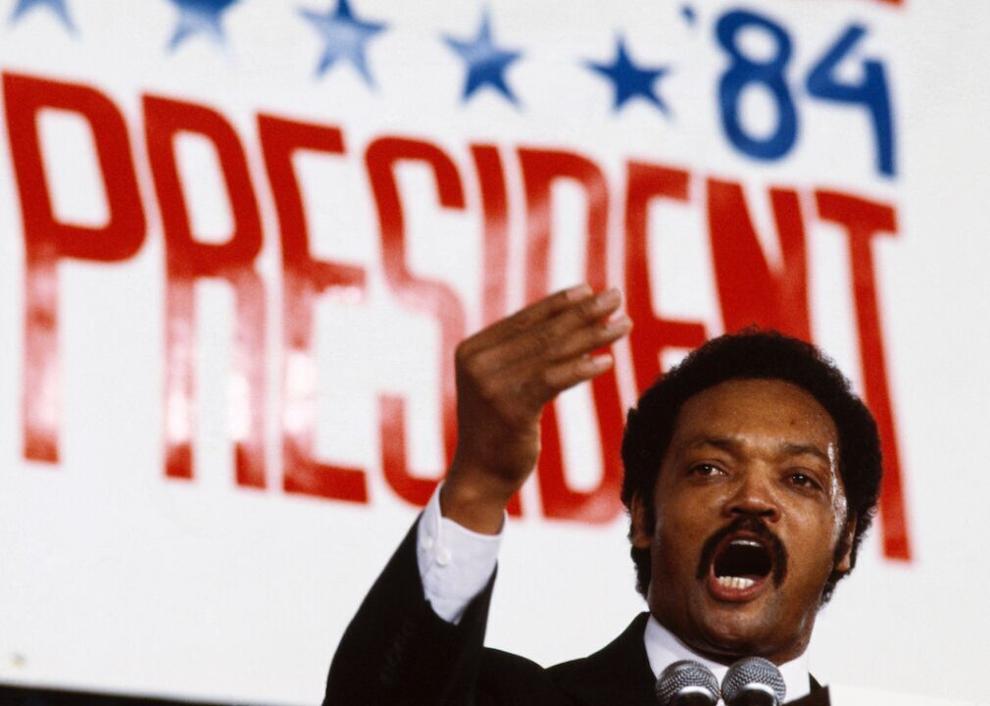 1985: MOVE Black Liberation House is bombed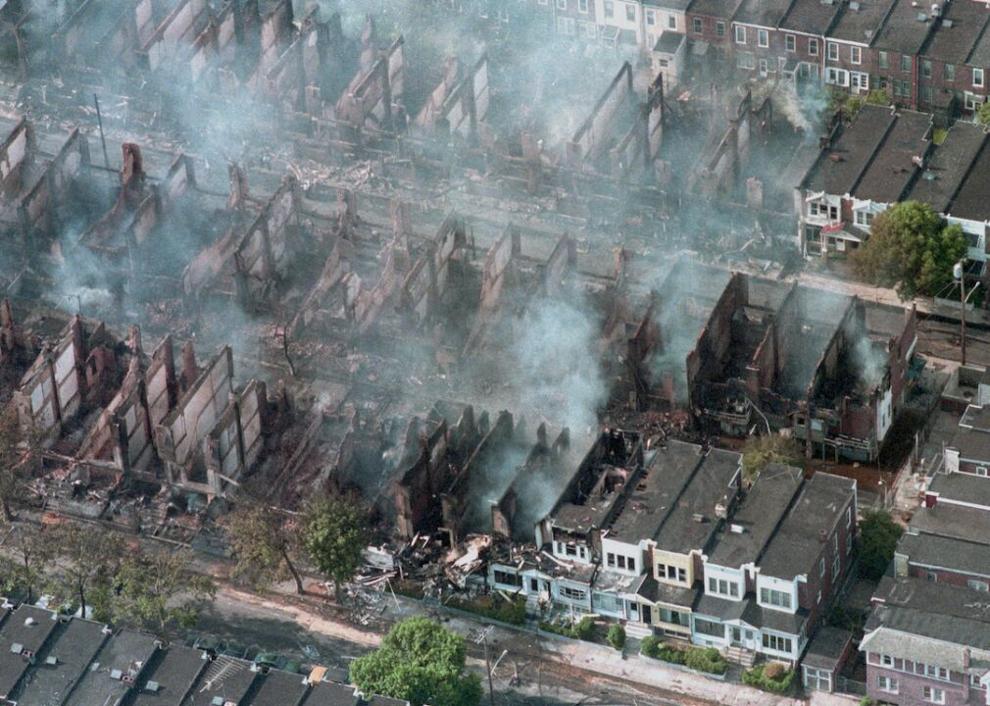 1986: Oprah Winfrey launches her talk show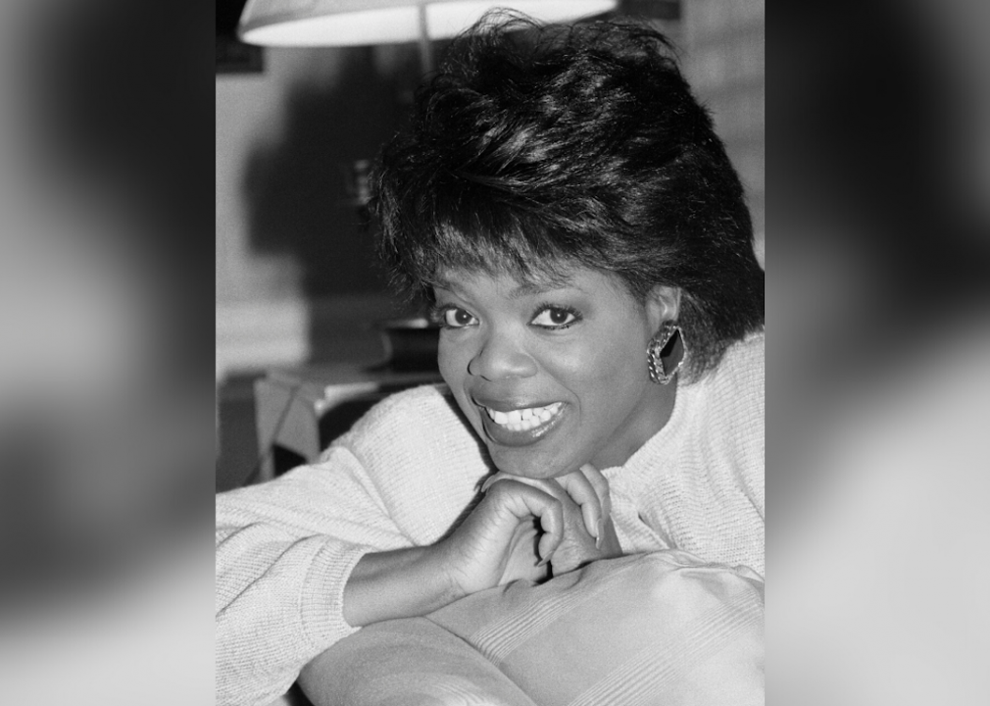 1987: Dr. Ben Carson separates conjoined twins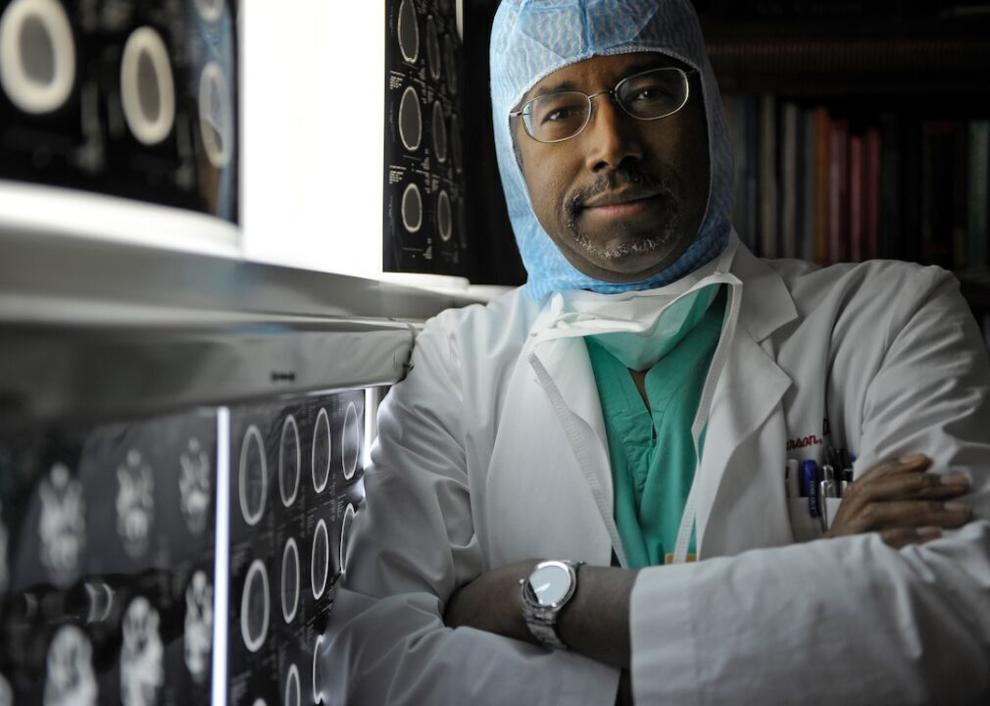 1988: The film 'Mississippi Burning' is released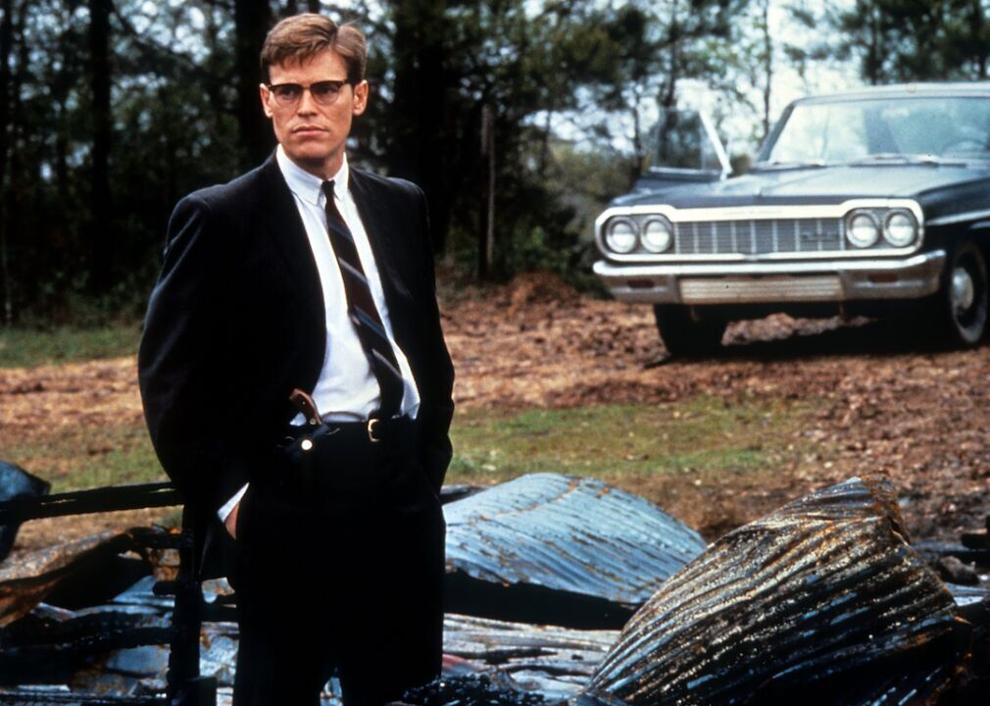 1989: Colin Powell becomes chairman of the Joint Chiefs of Staff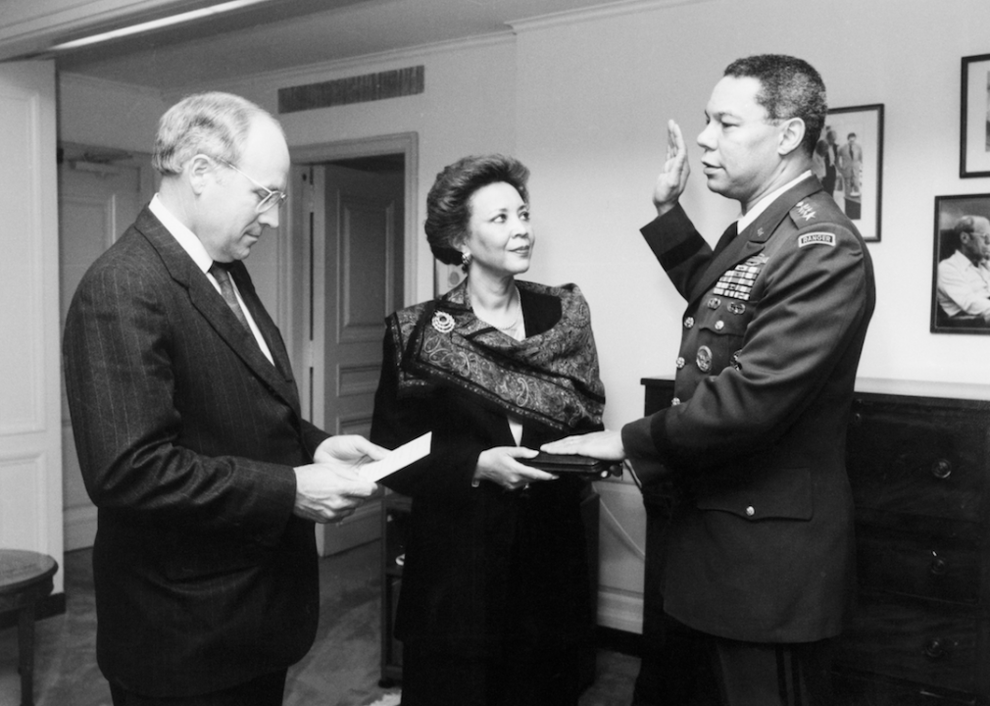 1990: Lawrence Douglas Wilder becomes first elected African American governor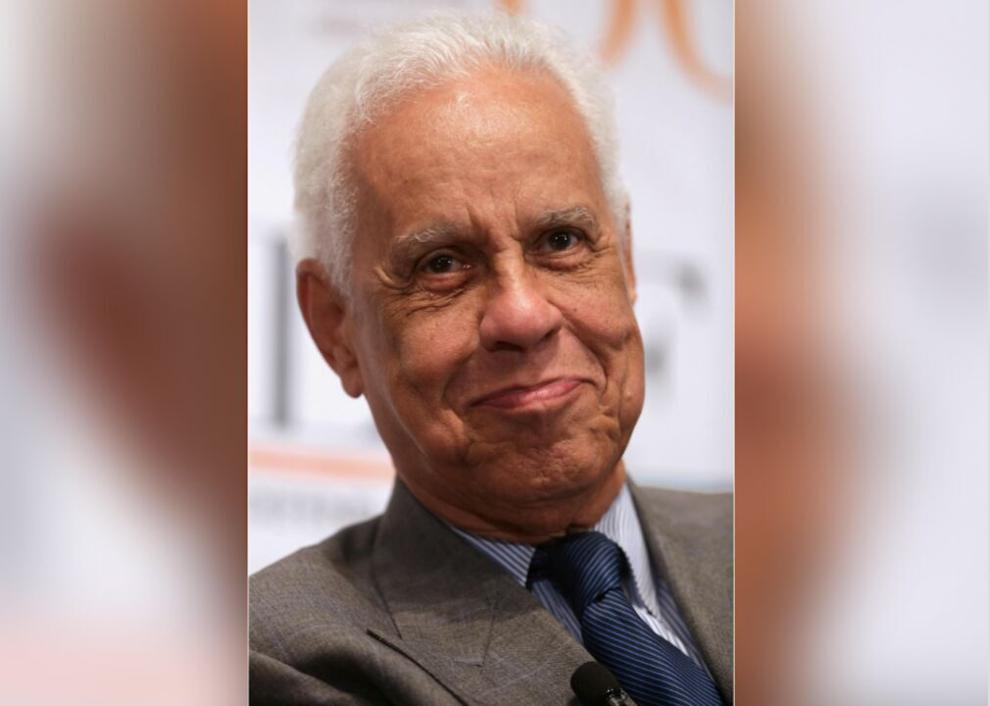 1991: Julie Dash's 'Daughters of the Dust' is released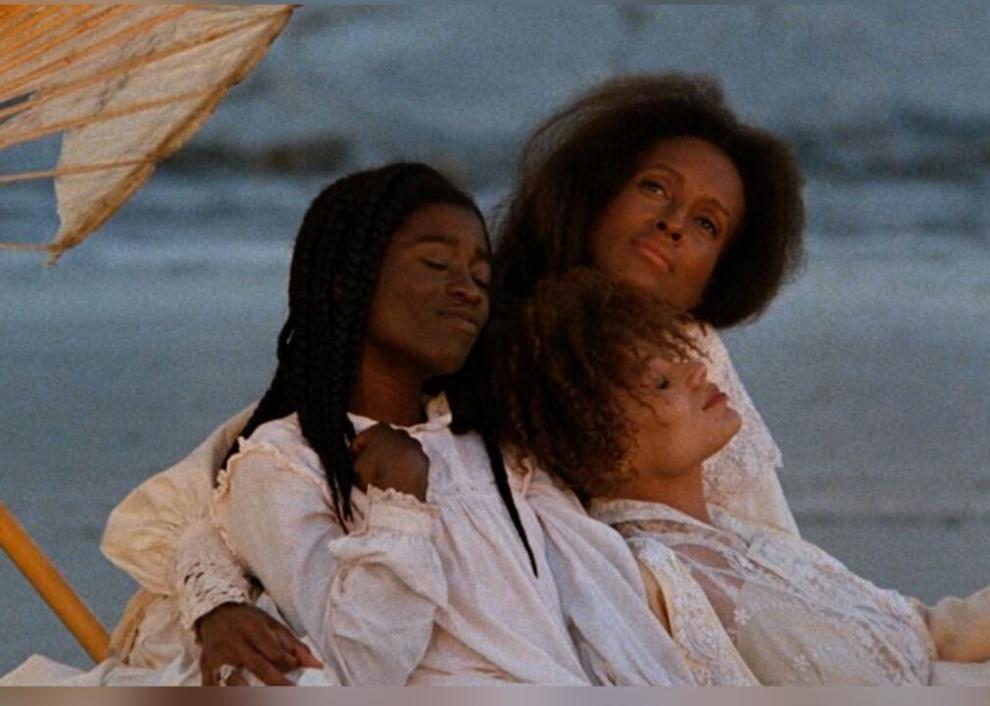 1992: Rodney King beating ignites the L.A. Riots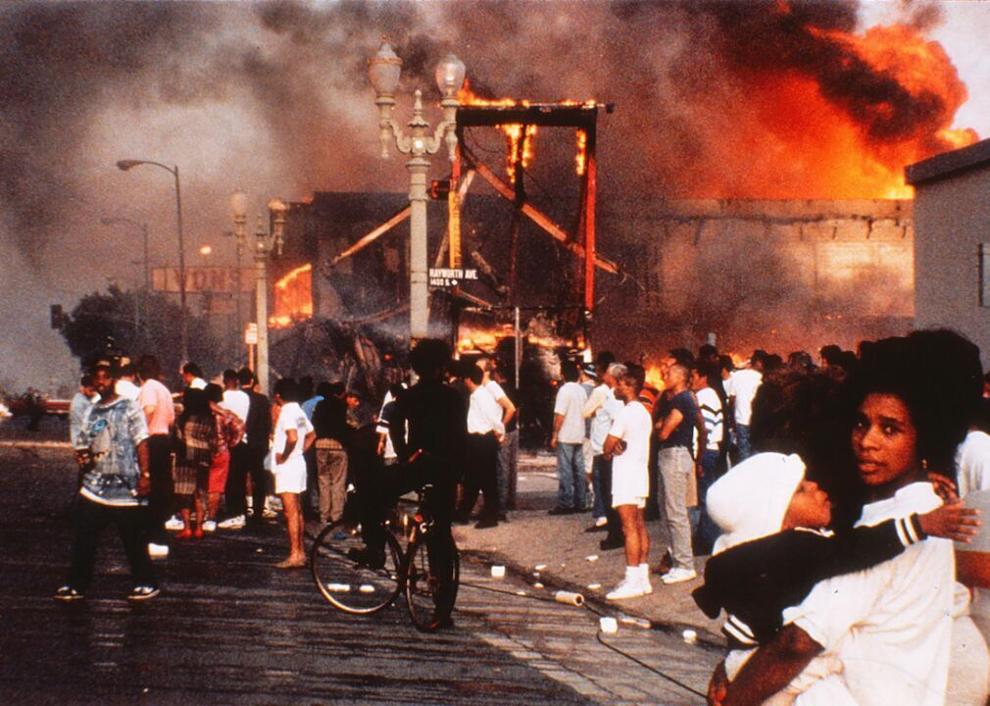 1993: Toni Morrison wins Nobel Prize for 'Beloved'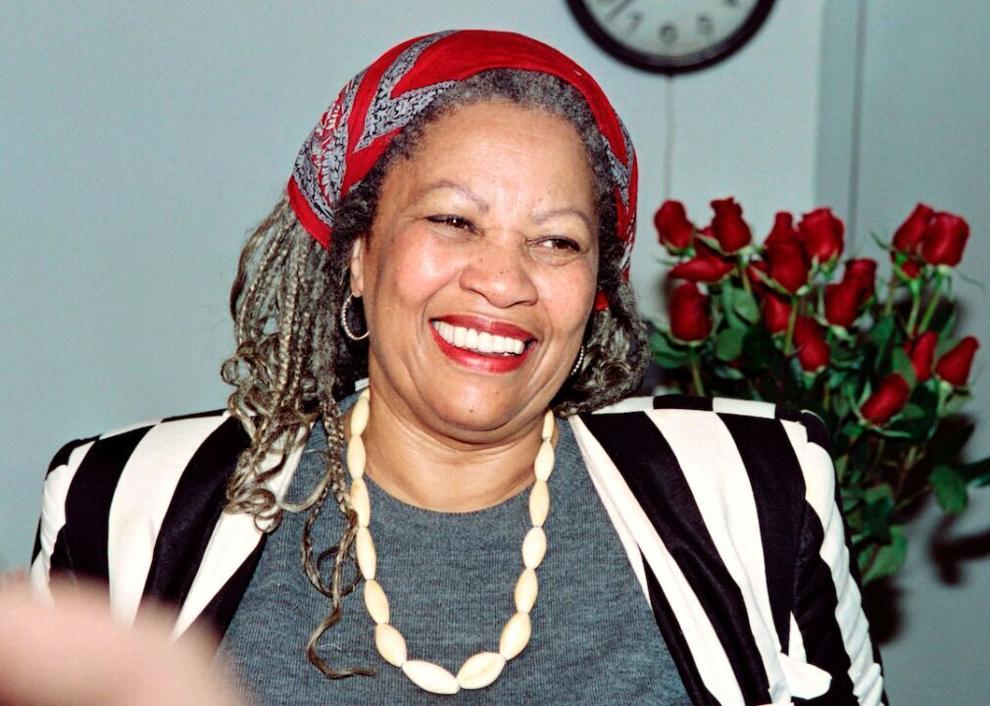 1994: Nas' debut album 'Illmatic' is released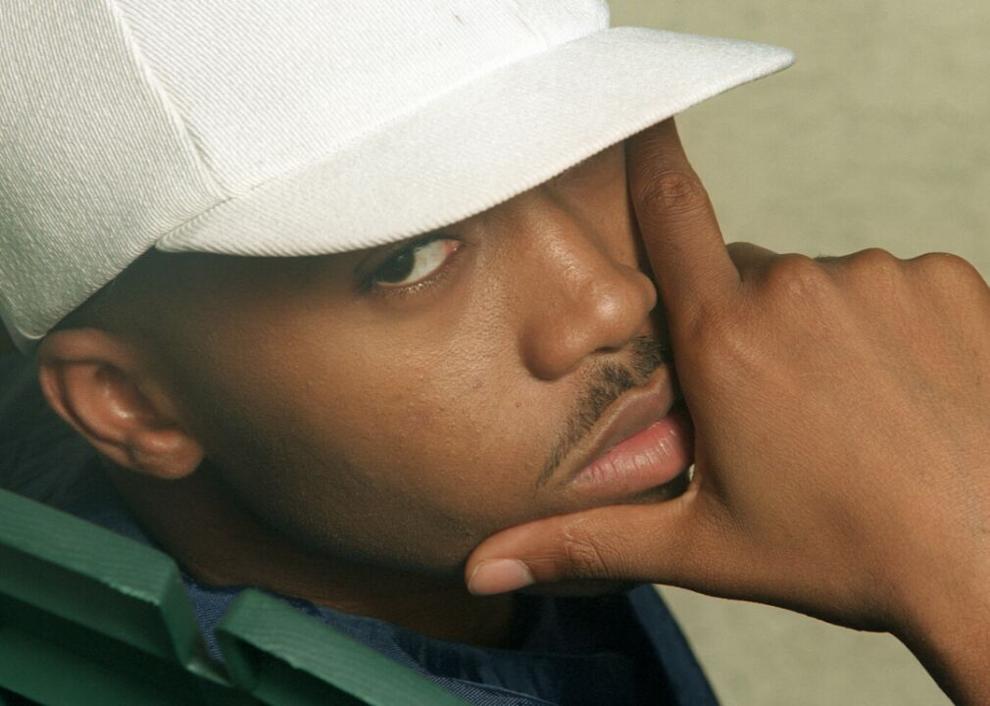 1995: Million Man March is held in Washington D.C.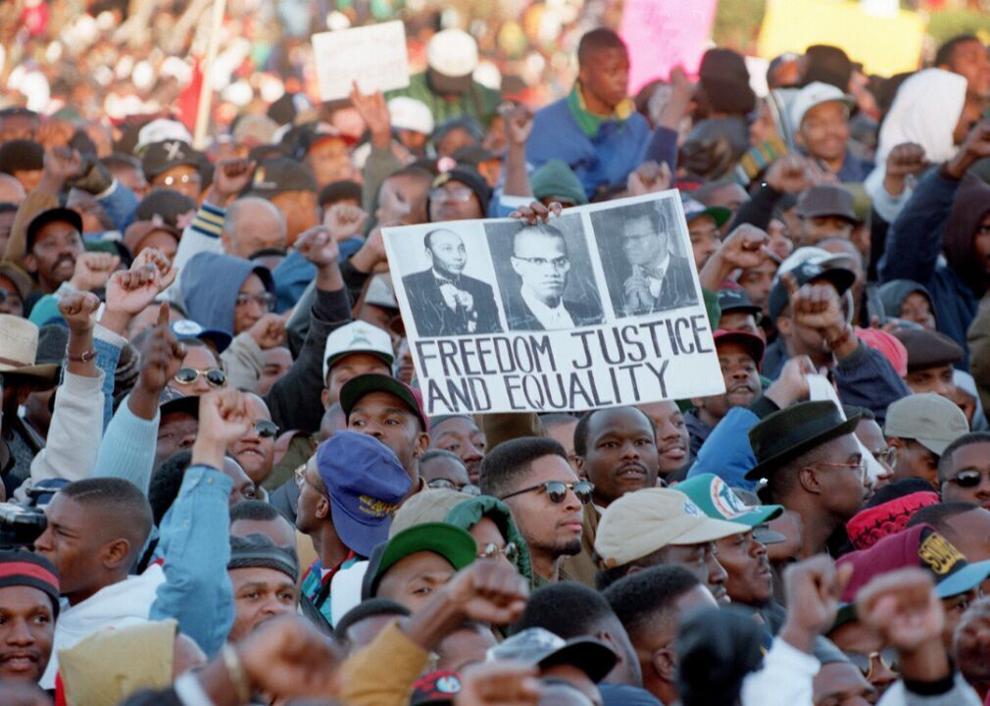 1996: 'Moesha' premieres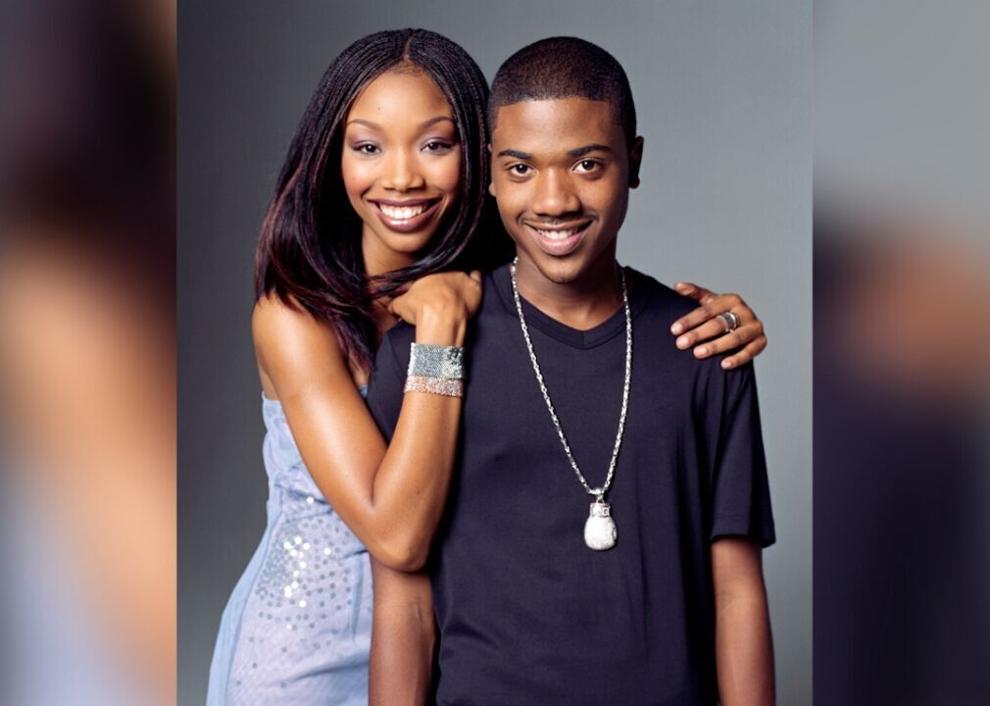 1997: Tiger Woods wins his first major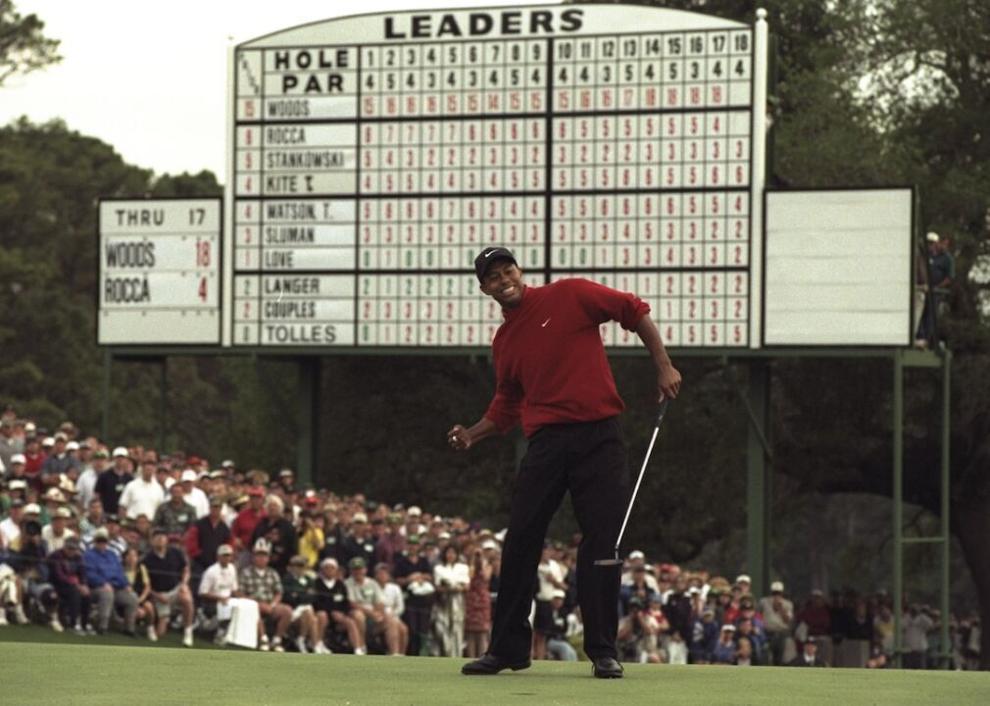 1998: 'The Secret Diary of Desmond Pfeiffer' is canceled after the first episode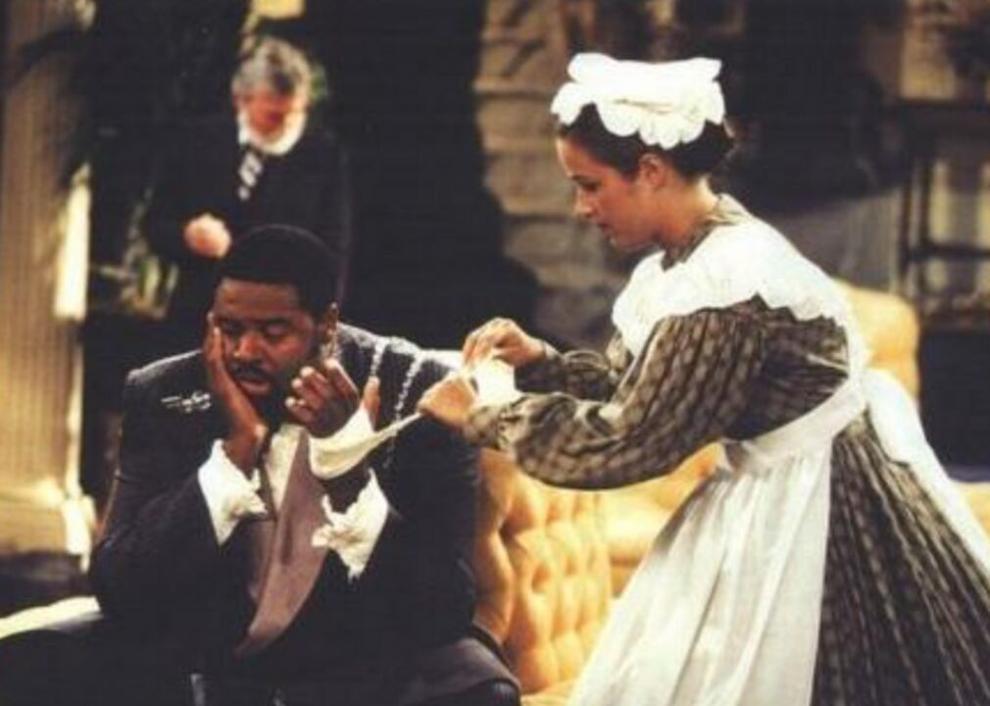 1999: Serena Williams wins U.S. Open
2000: Venus Williams wins Women's Singles at Wimbledon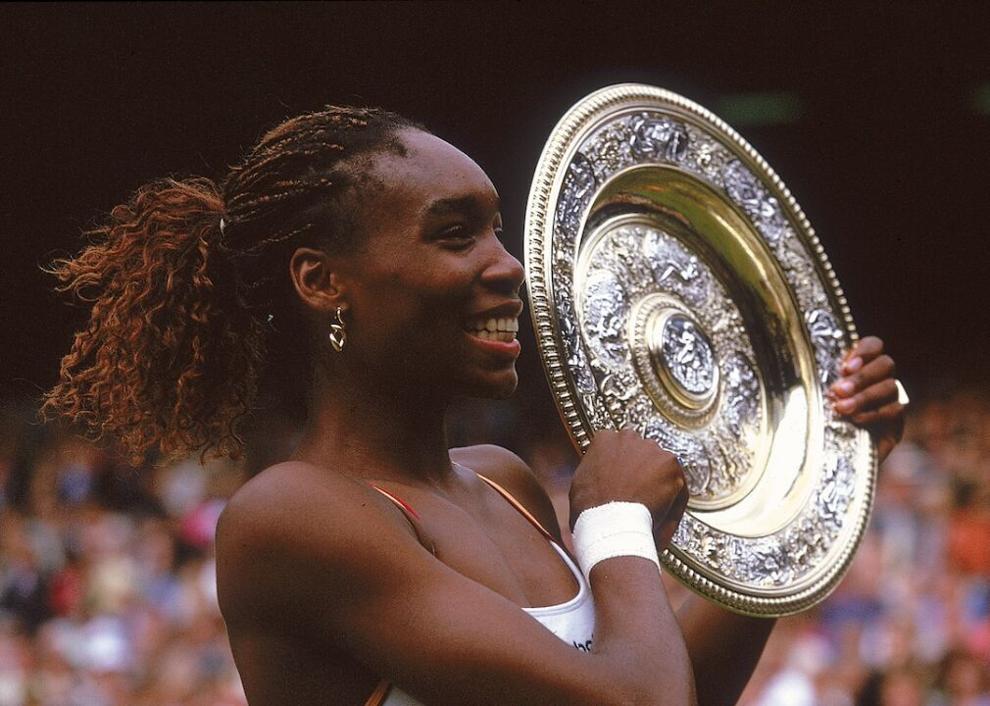 2001: The Rev. Wilton D. Gregory becomes president of United States Conference of Catholic Bishops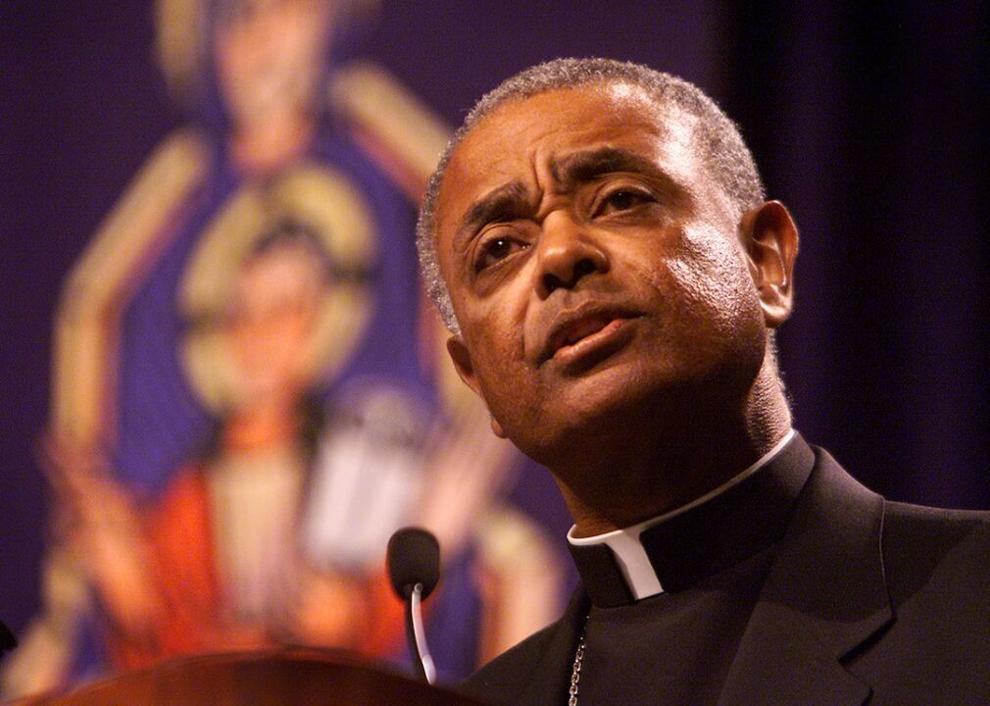 2002: Halle Berry wins Academy Award for 'Monster's Ball'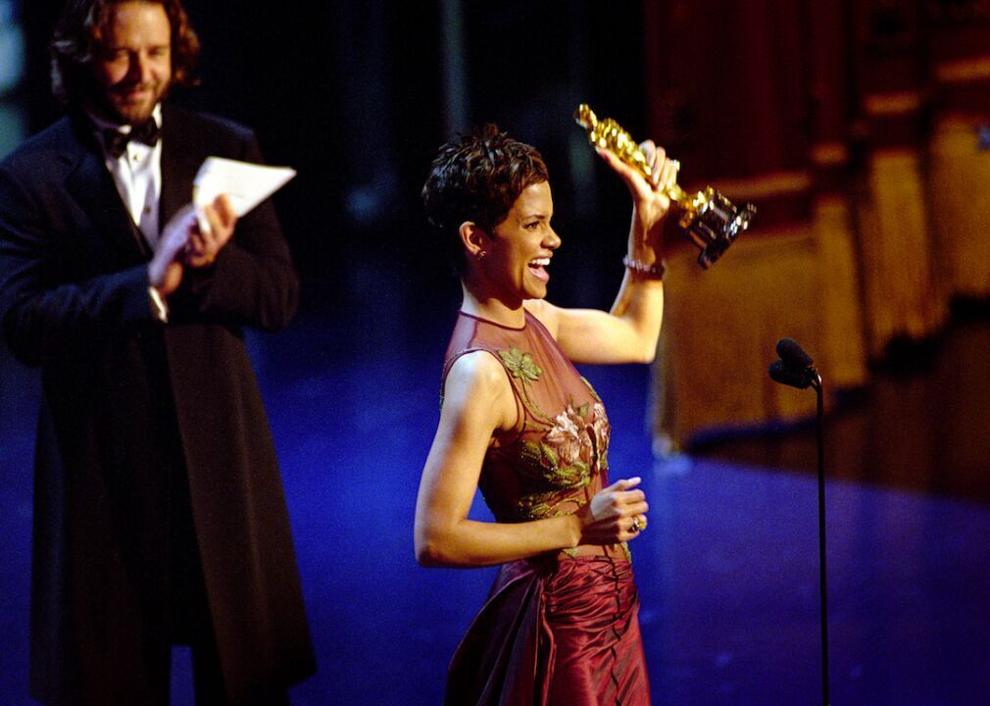 2003: Dennis W. Archer becomes the president of the American Bar Association
2004: Phylicia Rashād wins a Tony for Best Lead Actress in a play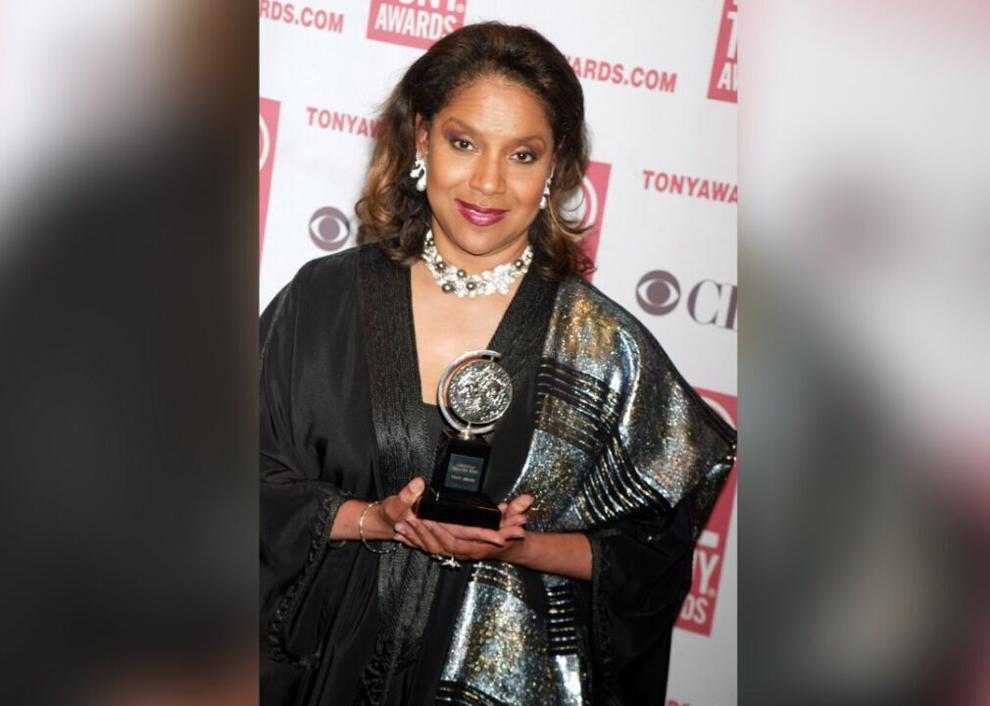 2005: Condoleezza Rice becomes U.S. secretary of state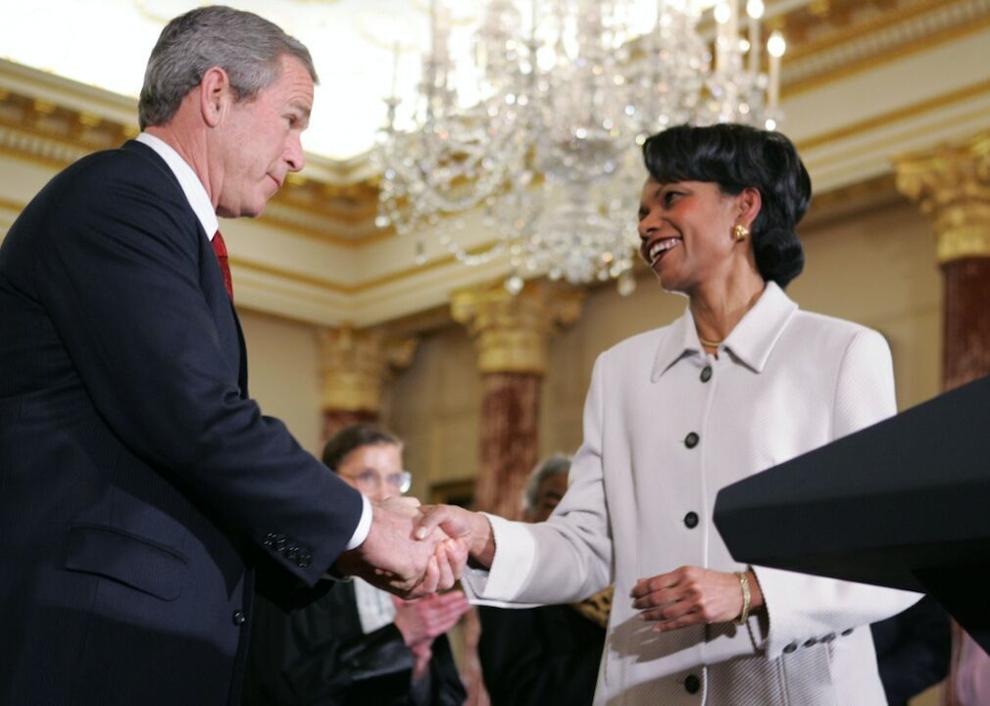 2006: Soulja Boy records 'Crank That'l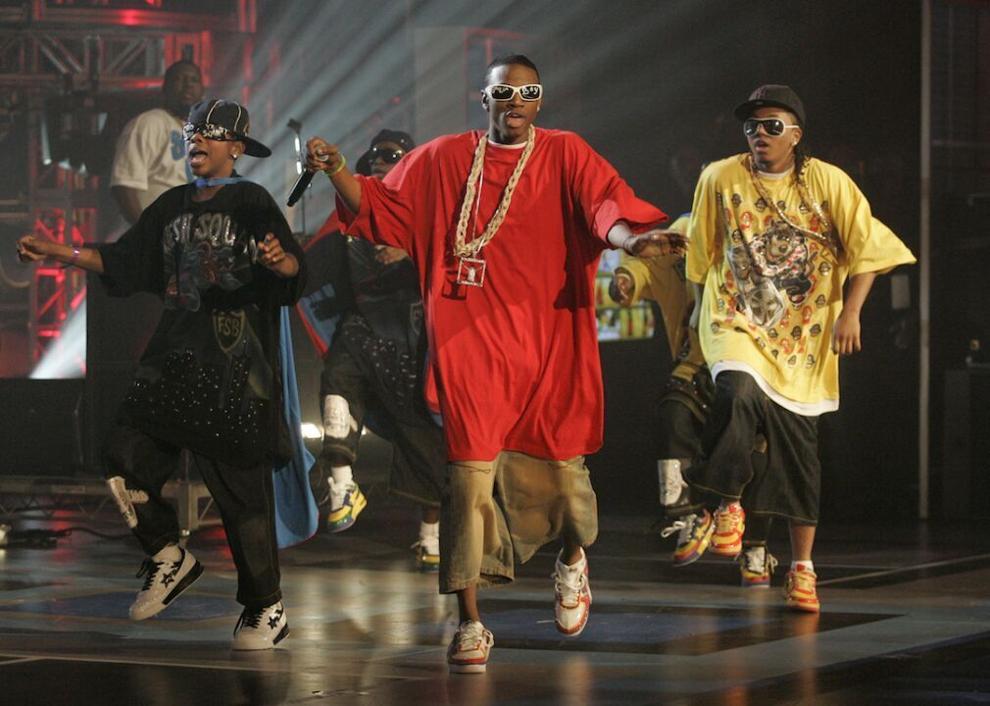 2007: Barbara Hillary goes to the North Pole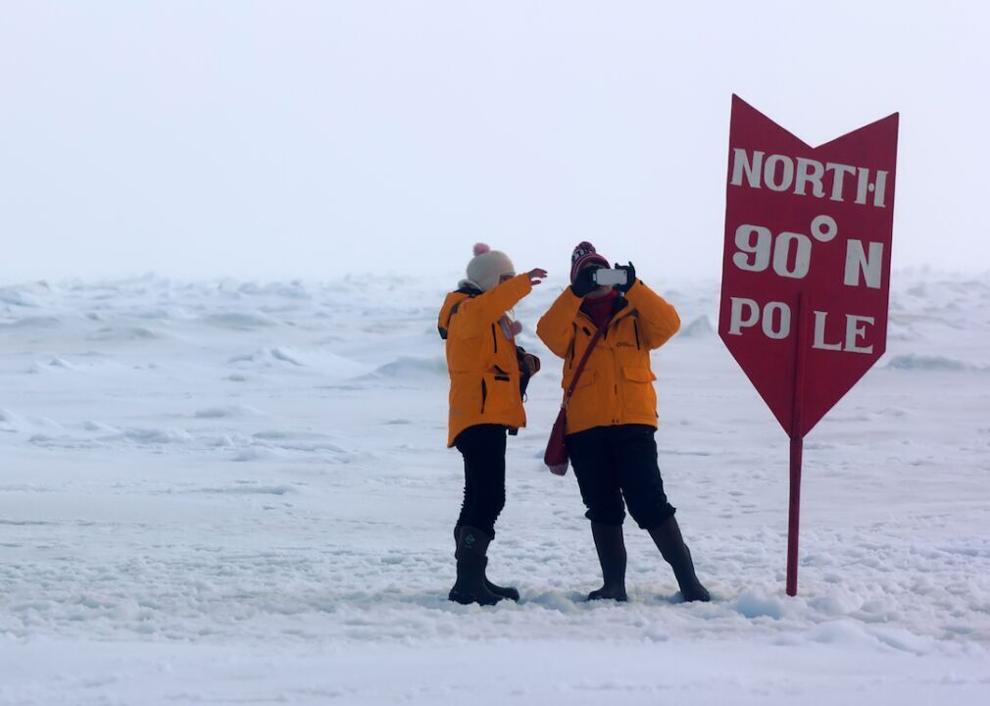 2008: Barack Obama becomes president of the United States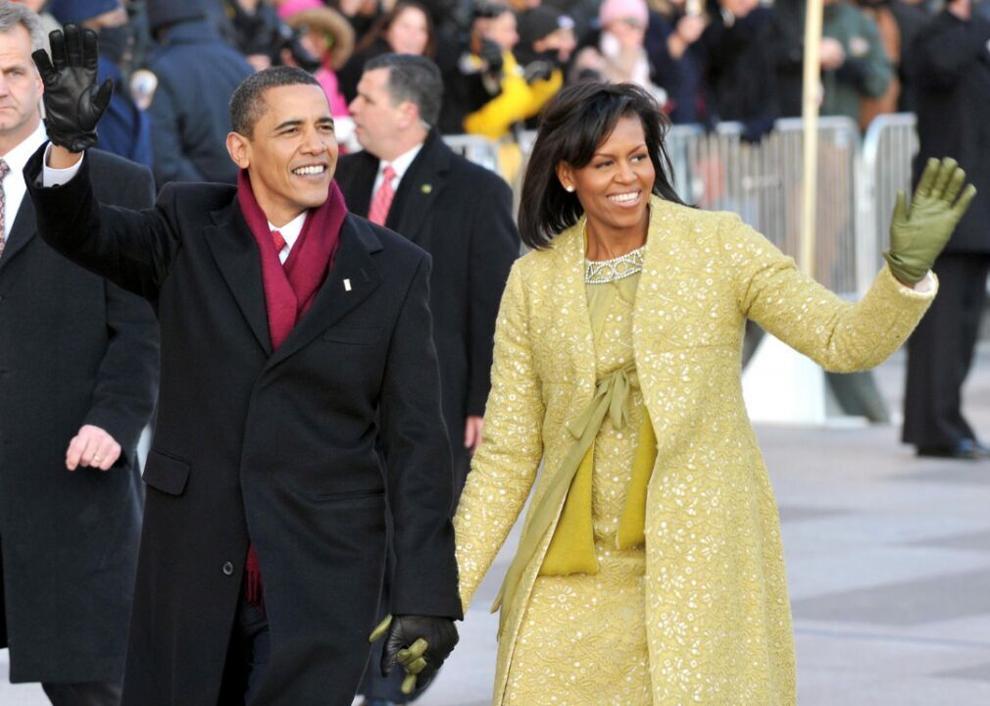 2009: Disney's first Black princess premieres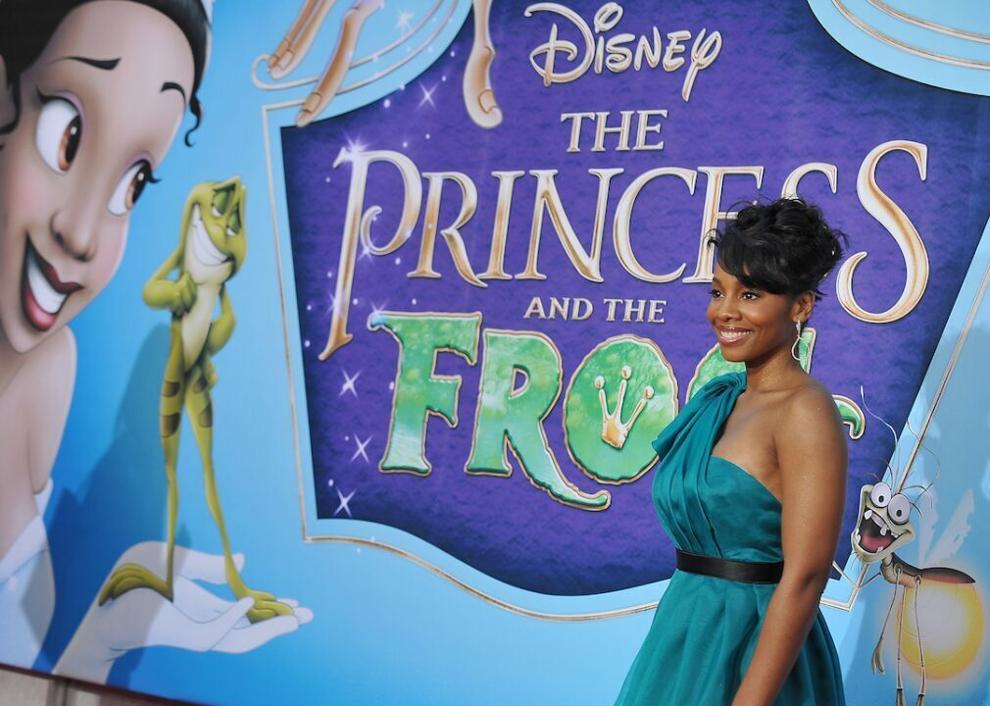 2010: Dustin Byfuglien wins Stanley Cup with the Chicago Blackhawks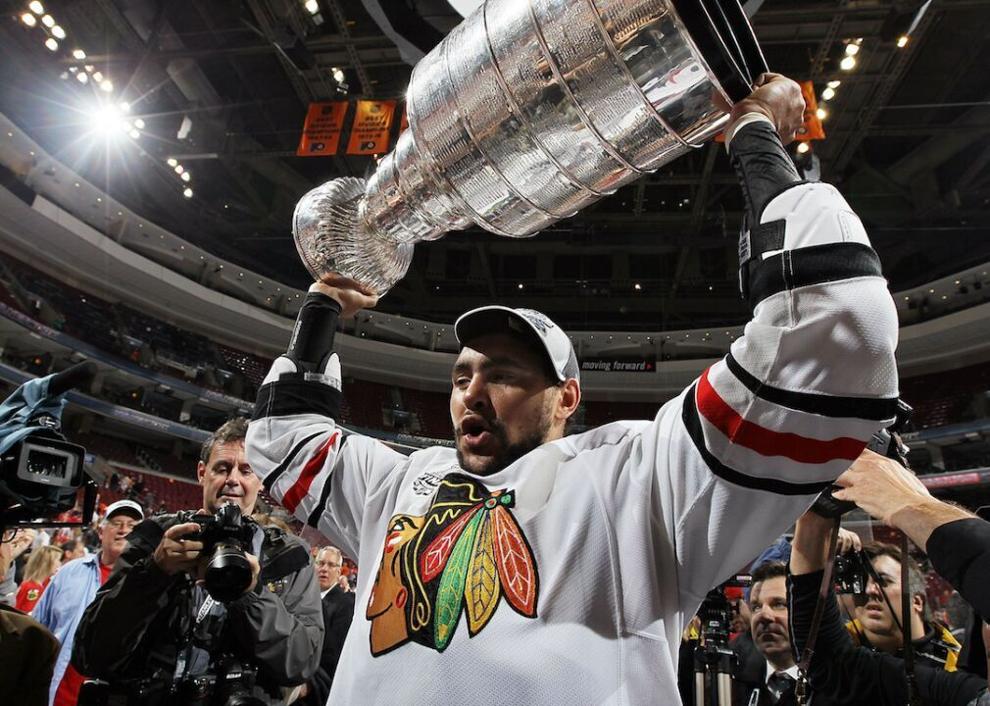 2011: Charles E. Samuels Jr. becomes director of Federal Bureau of Prisons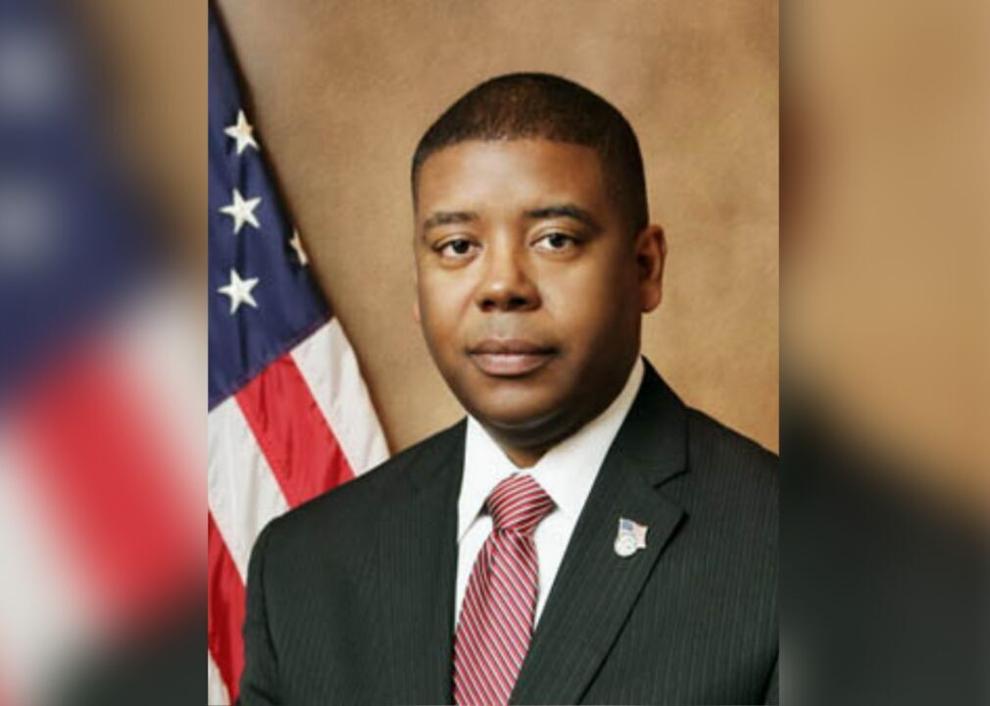 2012: Fred Luter Jr. is elected the president of the Southern Baptist Convention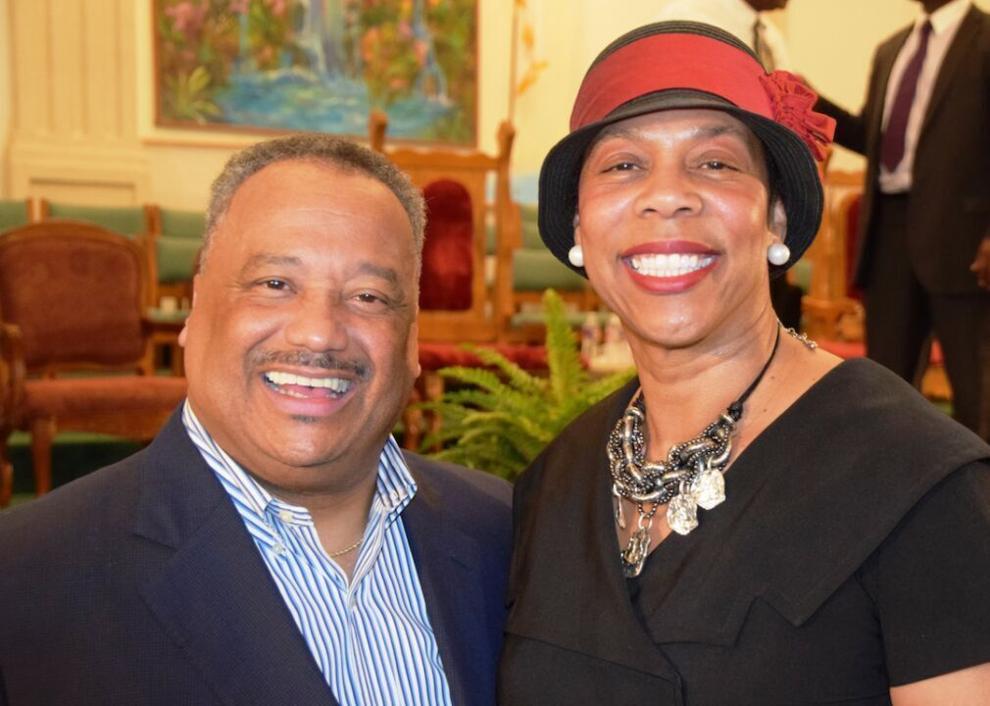 2013: Cheryl Boone Isaacs is elected president of Academy of Motion Picture Arts and Sciences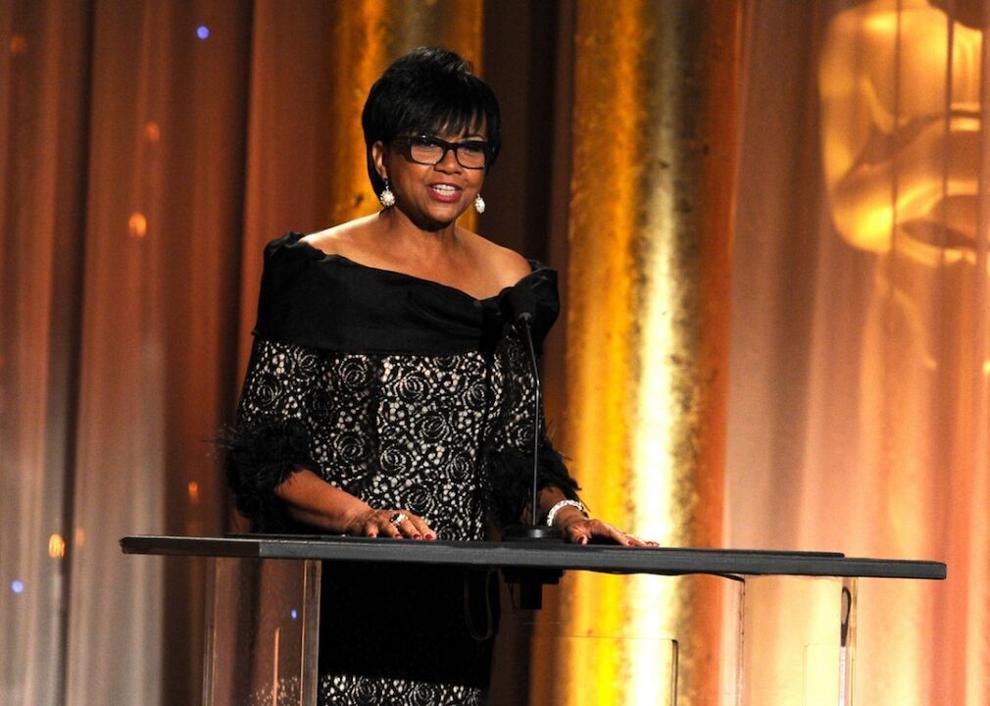 2014: Ava DuVernay earns a Golden Globe nomination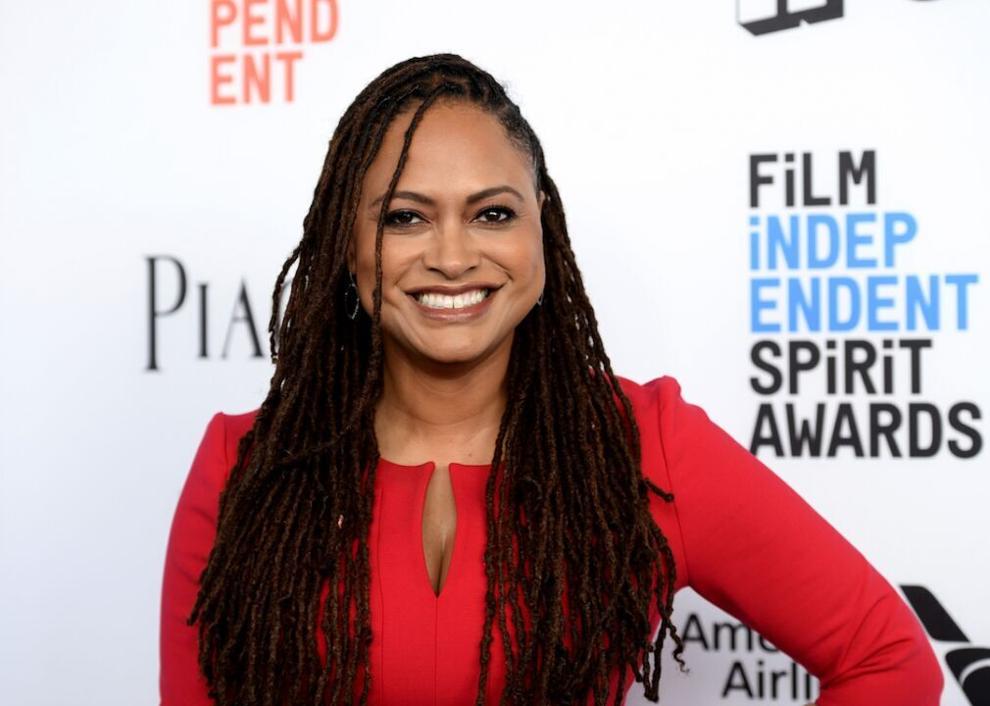 2015: Bree Newsome brings down the flag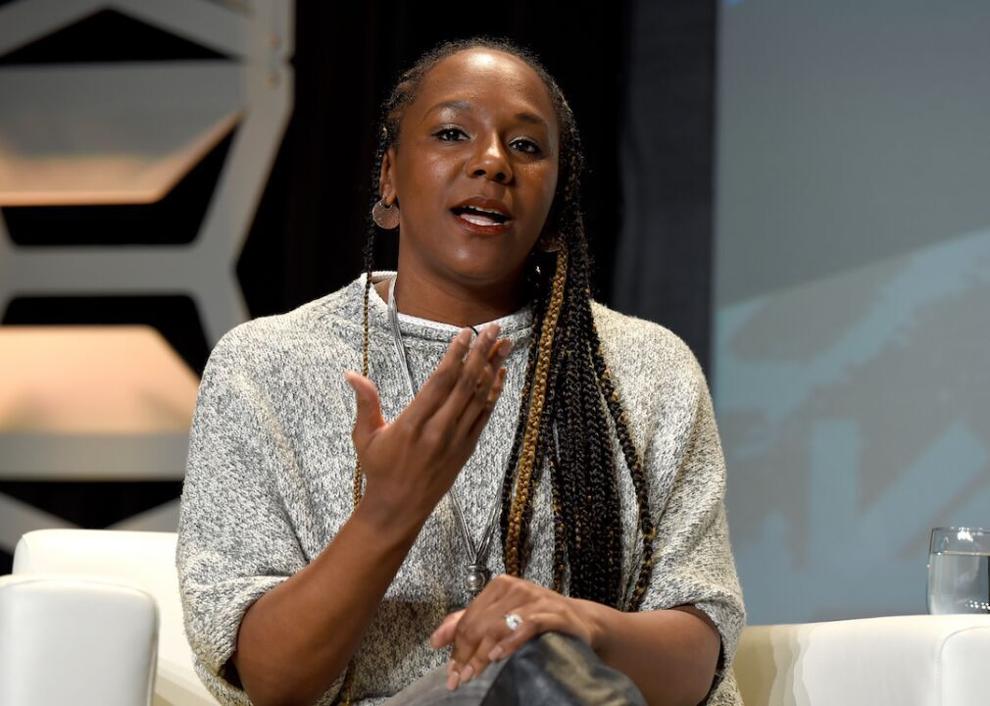 2016: Carla Hayden becomes librarian of Congress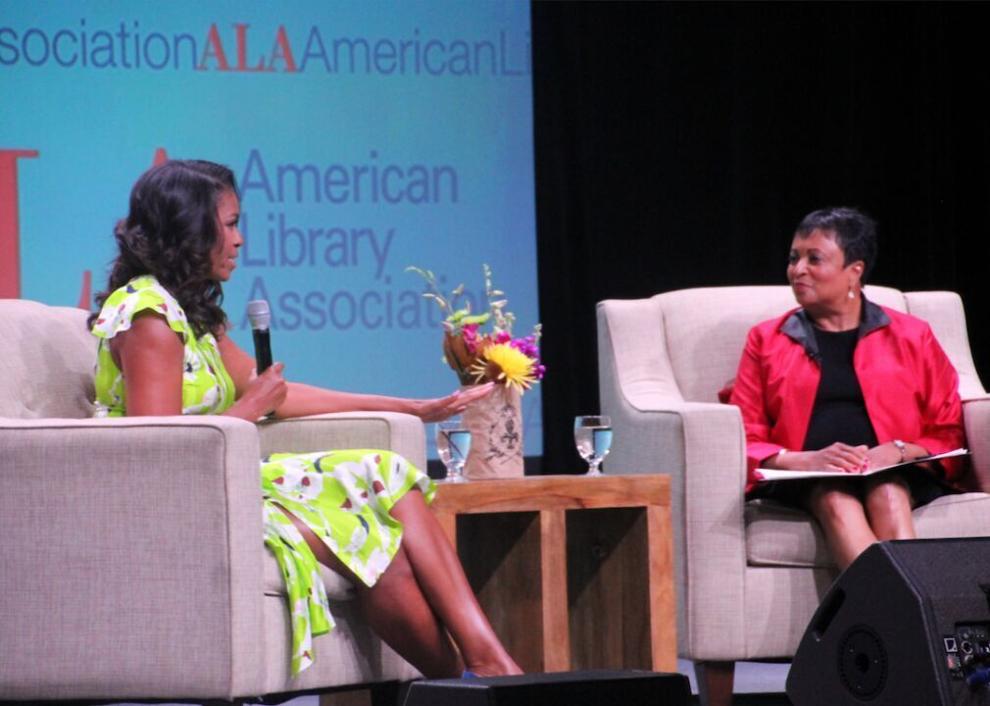 2017: Tiffany Haddish hosts 'Saturday Night Live'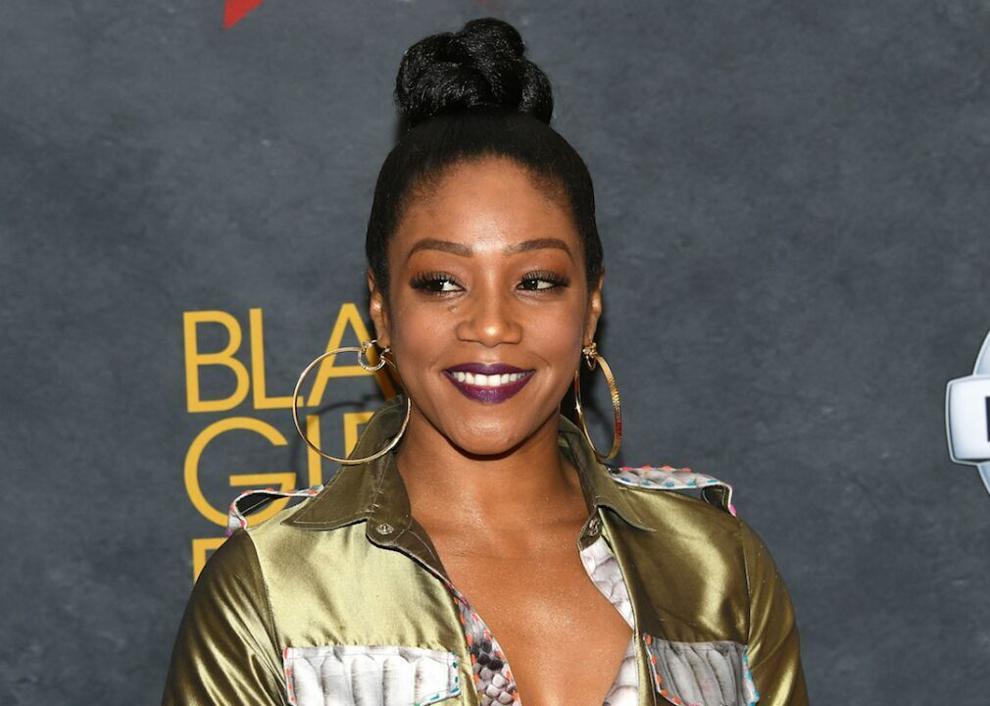 2018: Stacey Abrams runs for governor of Georgia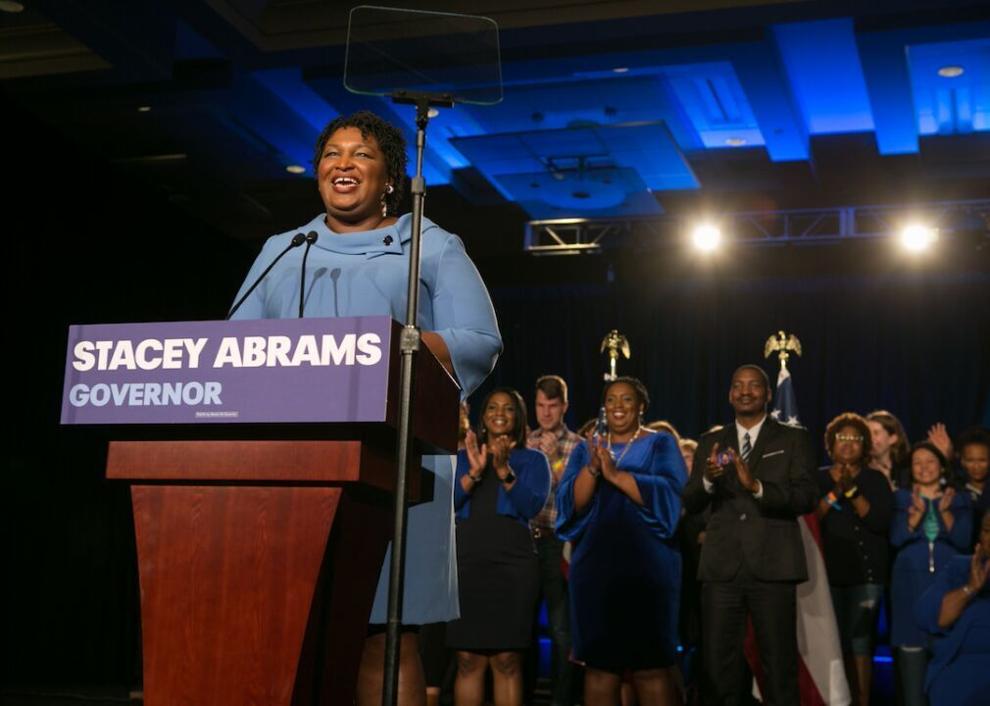 2019: 'Black Panther' produces two milestones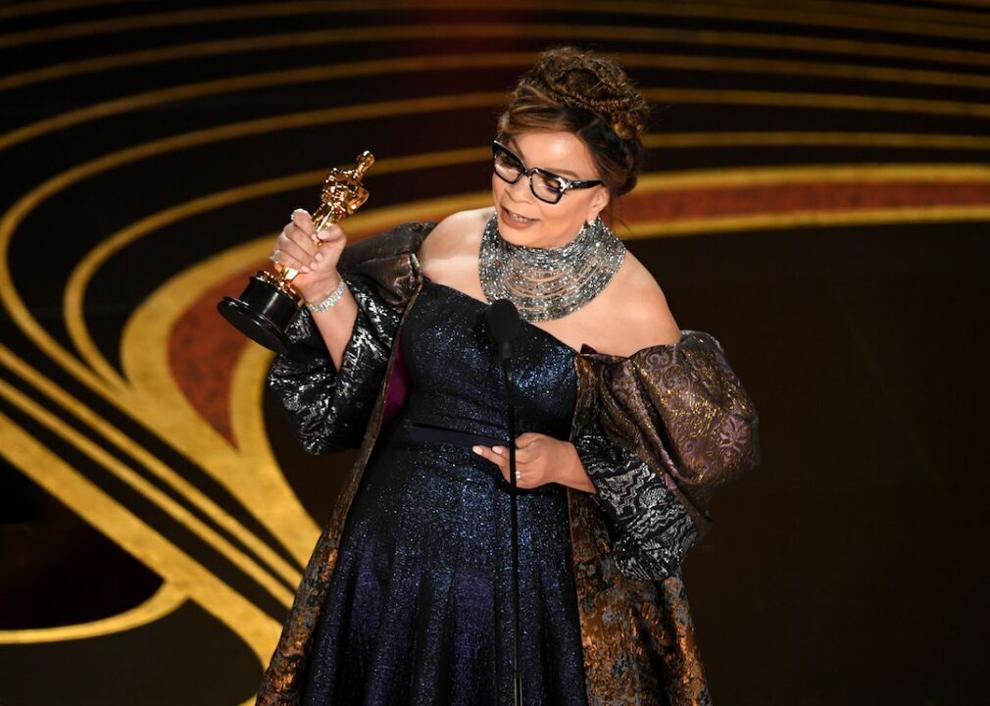 2020: Black Lives Matter/George Floyd Protests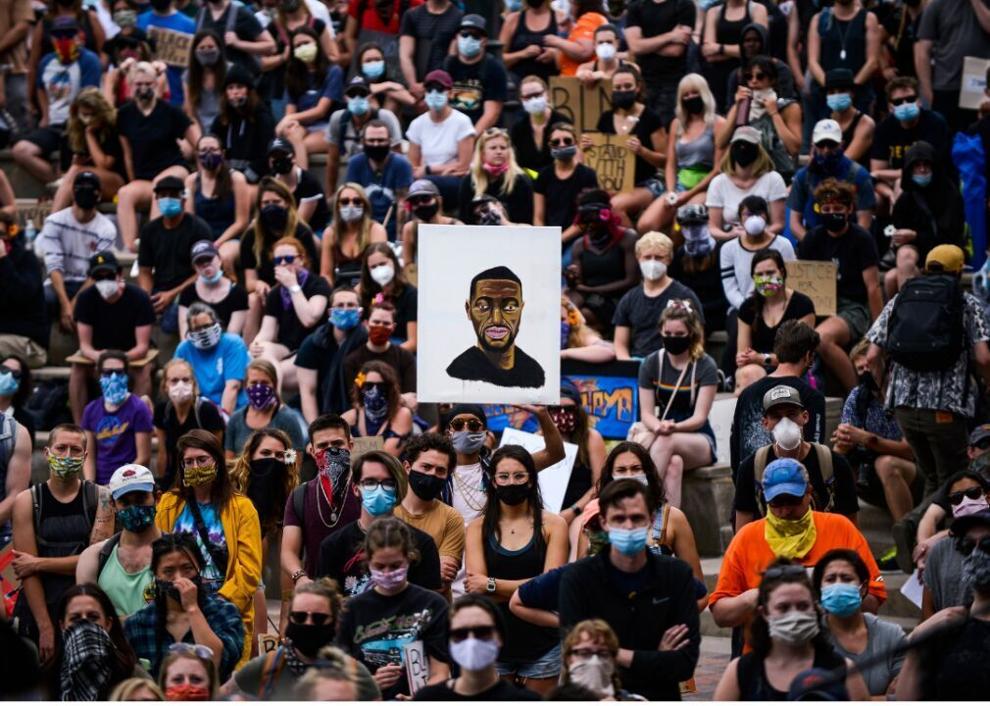 2021: Kamala Harris sworn in as VP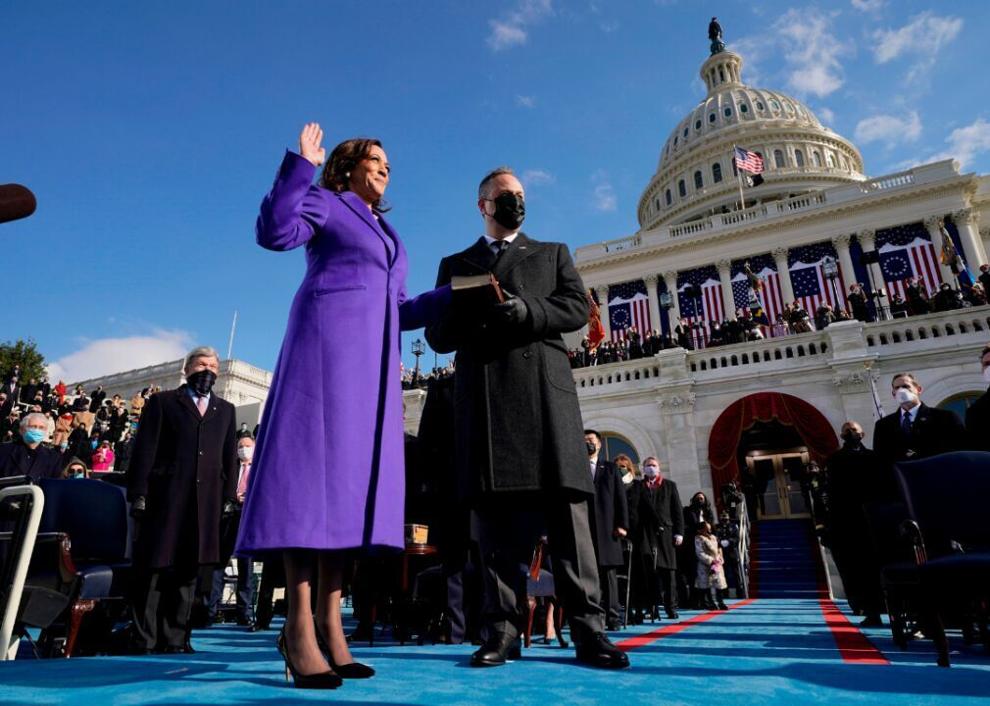 Black history from the year you were born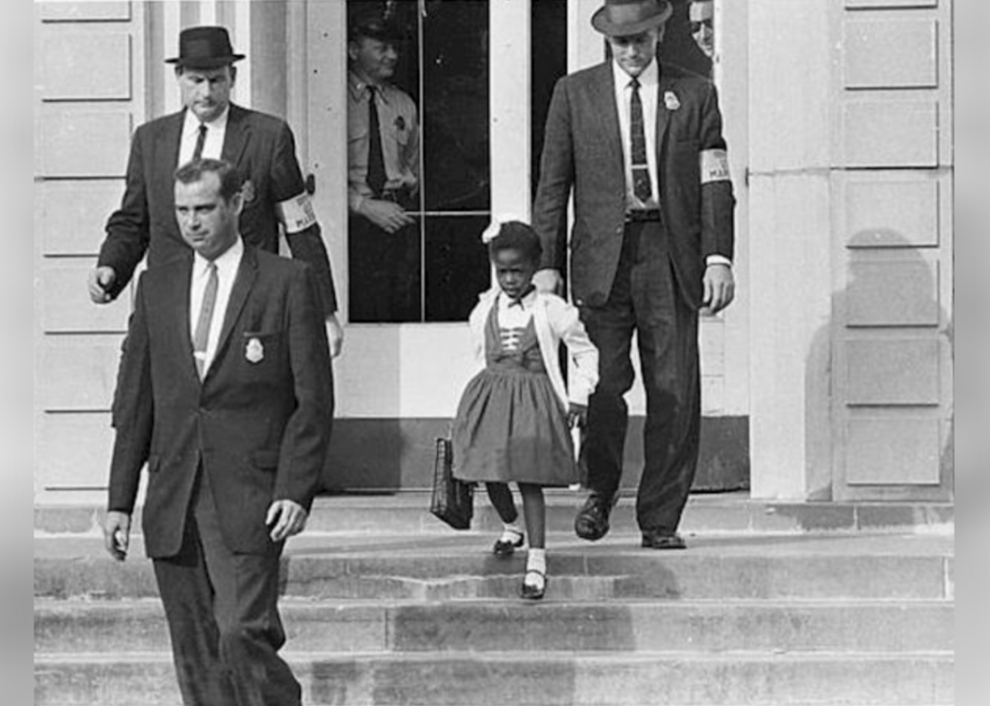 1919: Oscar Micheaux produces 'The Homesteader'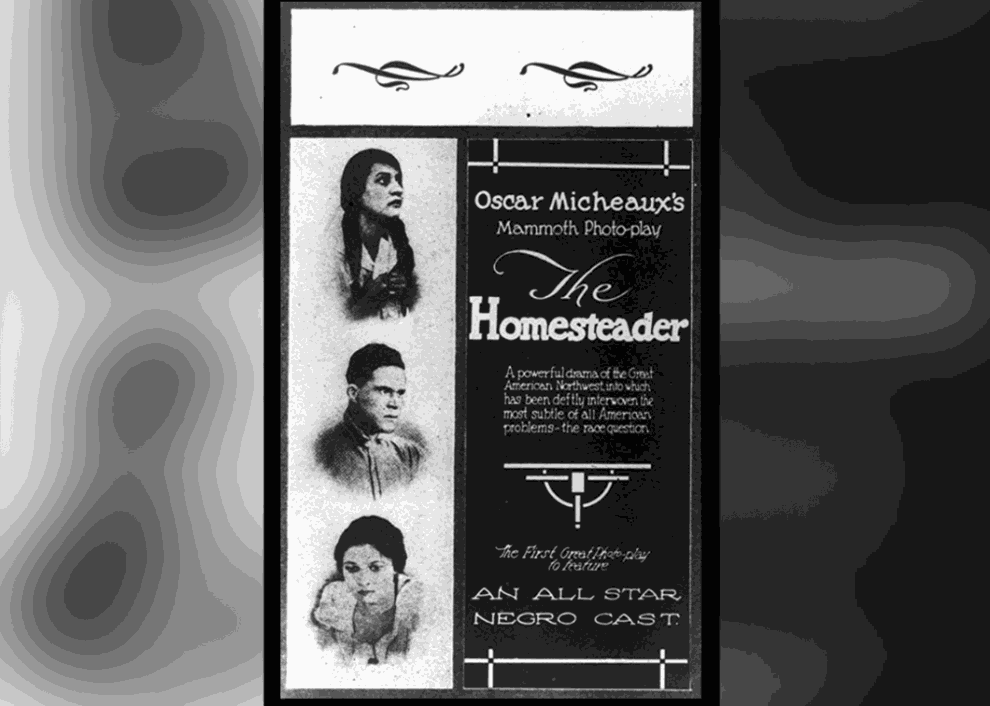 1920: Zeta Phi Beta is established at Howard University
1921: 'Shuffle Along' becomes the first major African American musical on Broadway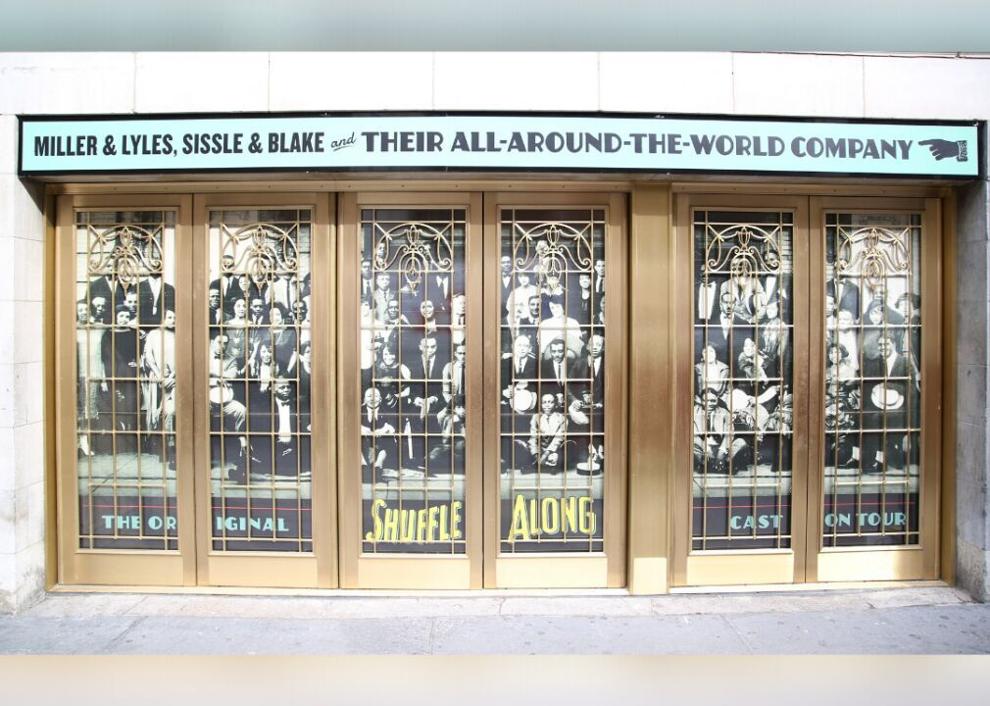 1922: Abolitionist Frederick Douglass' home becomes a national museum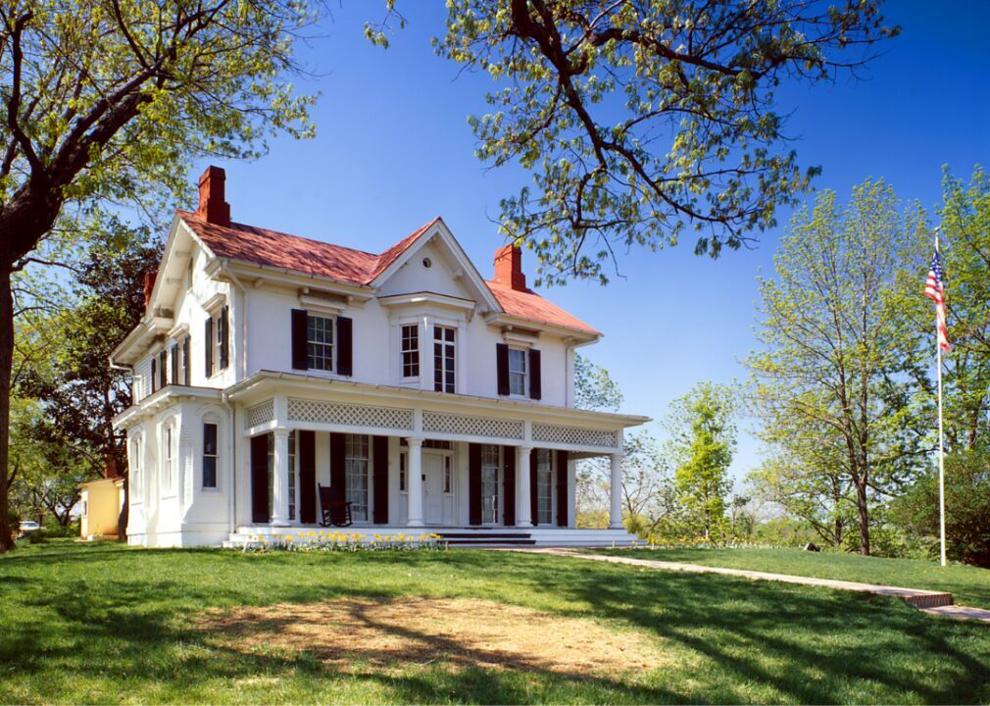 1923: Jean Toomer's 'Cane' is published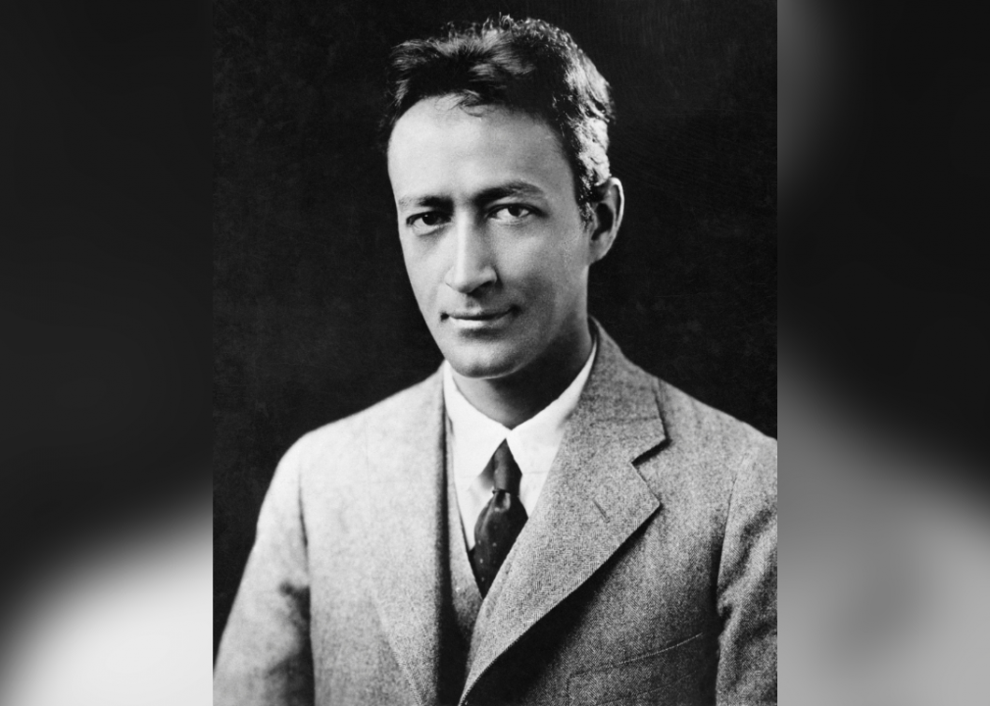 1924: National Bar Association founded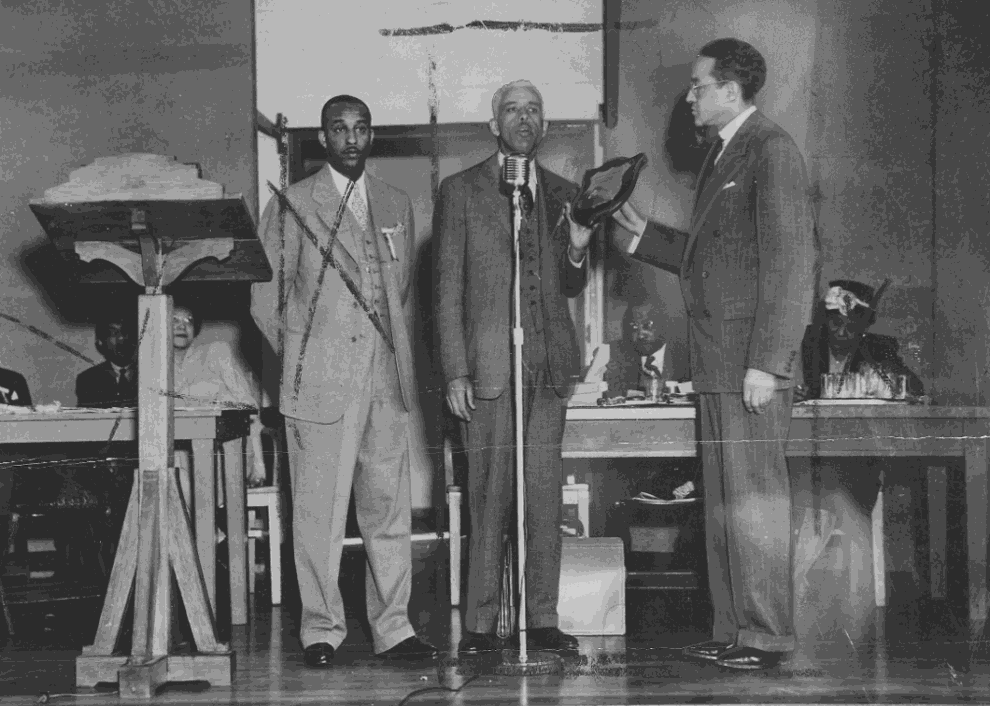 1925: A. Philip Randolph and Milton P. Webster create the BSCP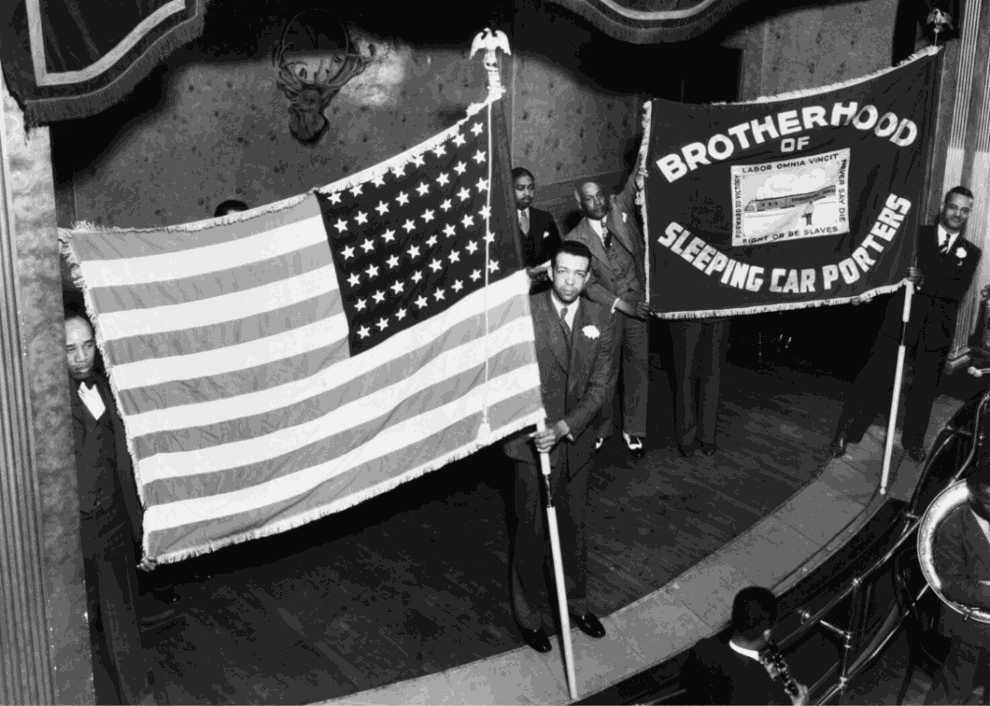 1926: Negro History Week is formed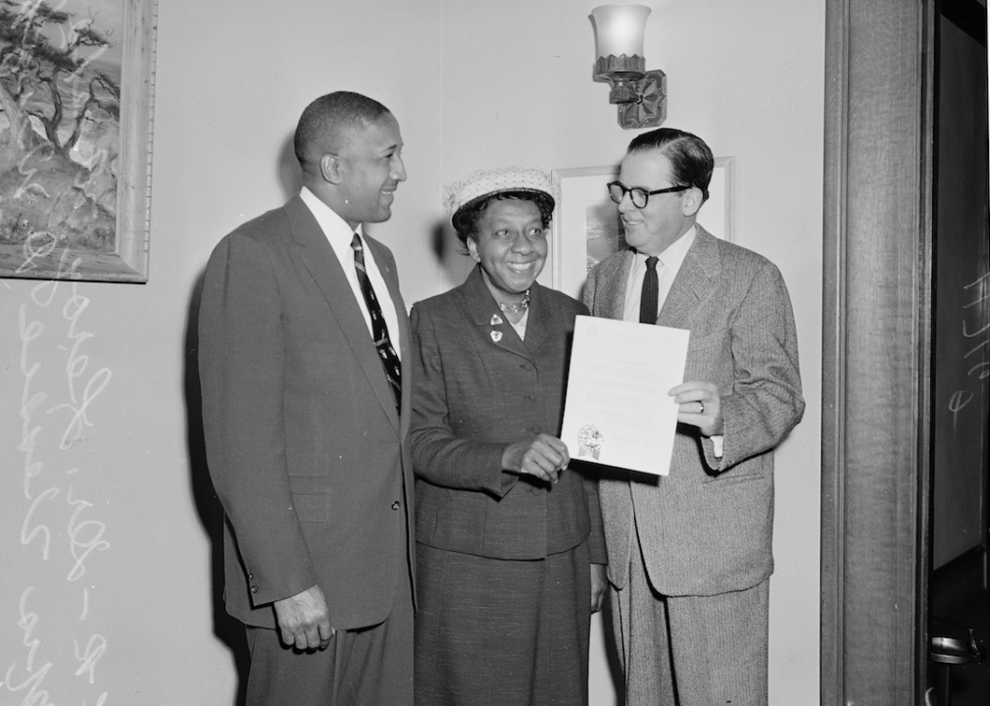 1927: Floyd Joseph Calvin hosts the first Black radio show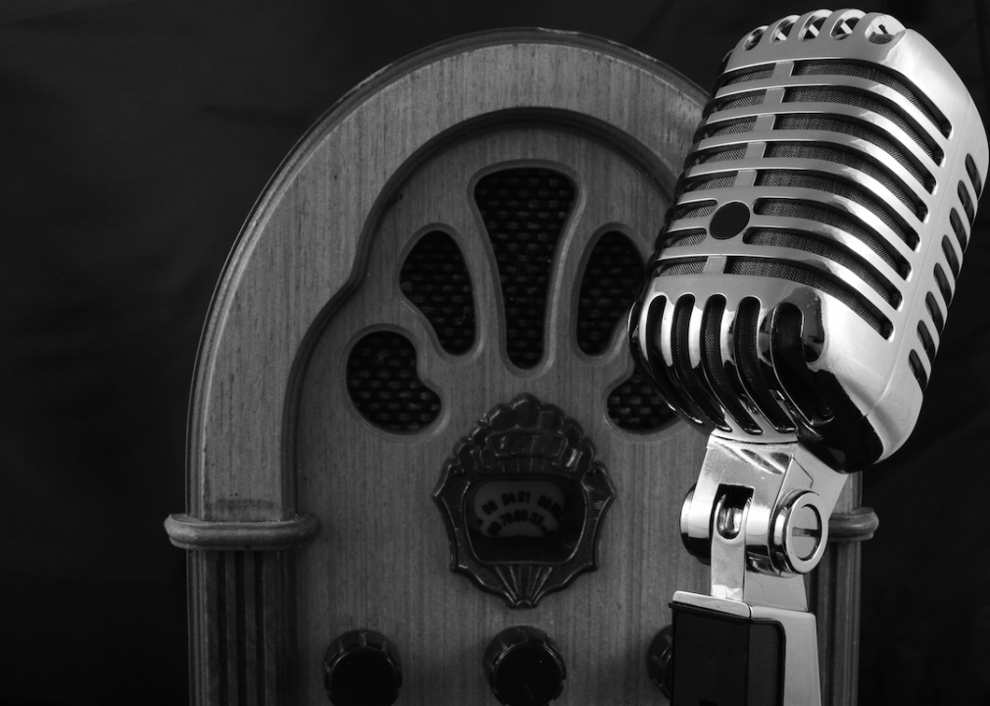 1928: First African American elected to Congress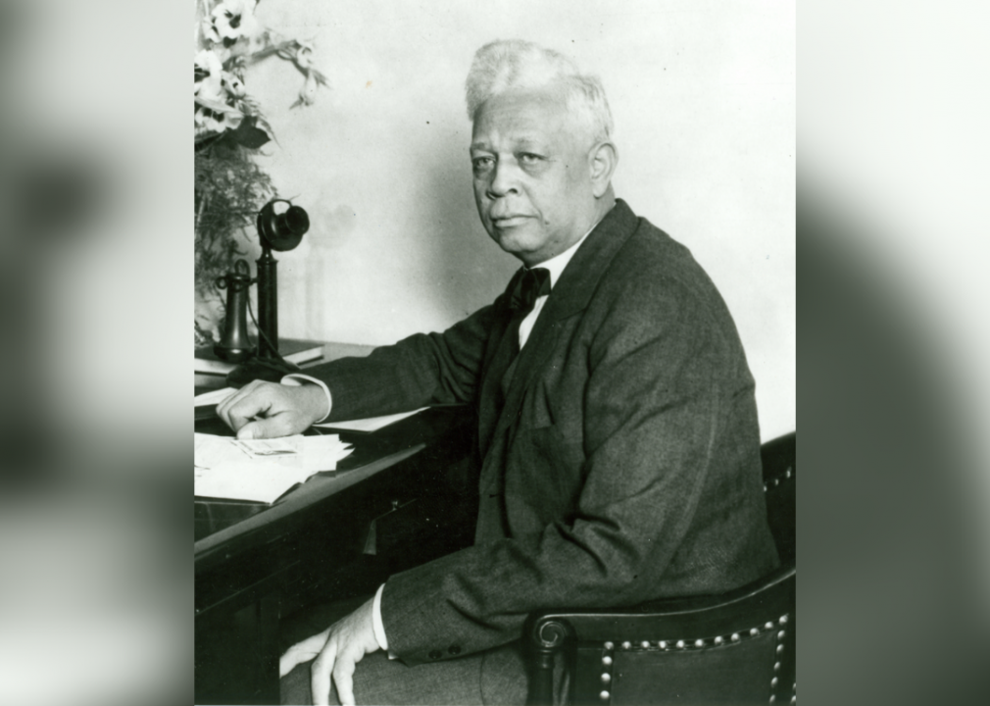 1929: Negro Experimental Theatre established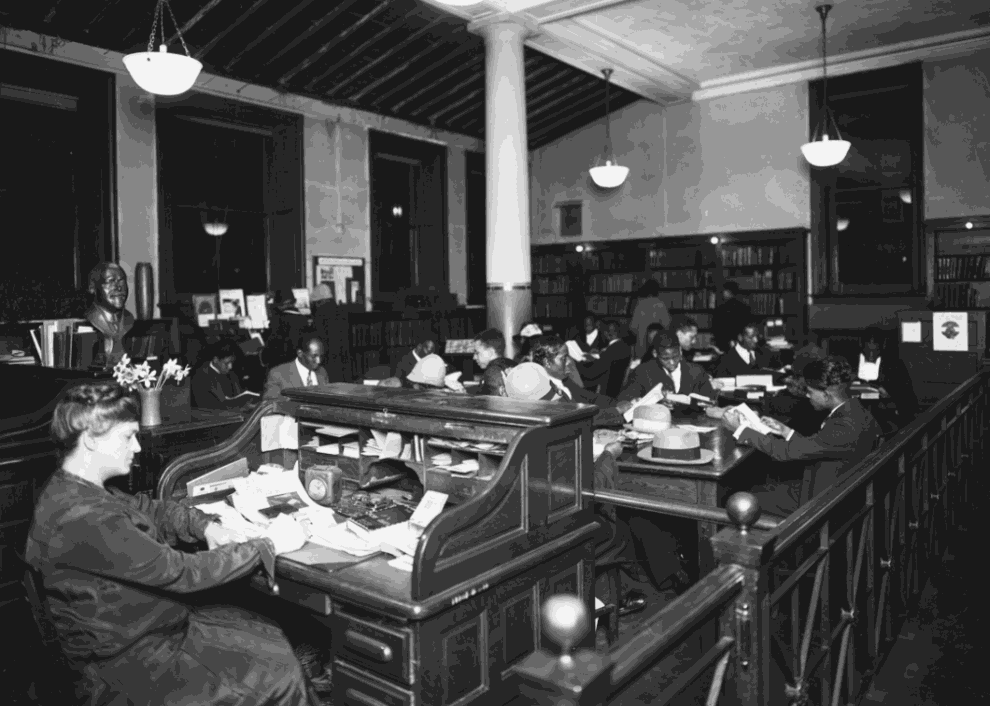 1930: Howard University Gallery of Art is established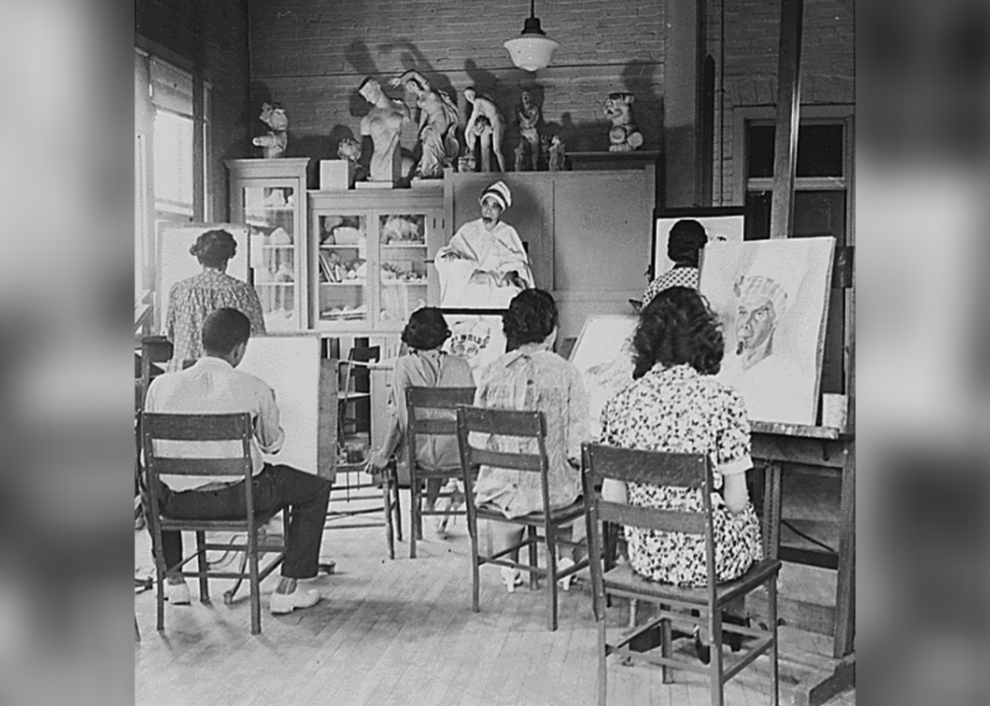 1931: Scottsboro boys are falsely convicted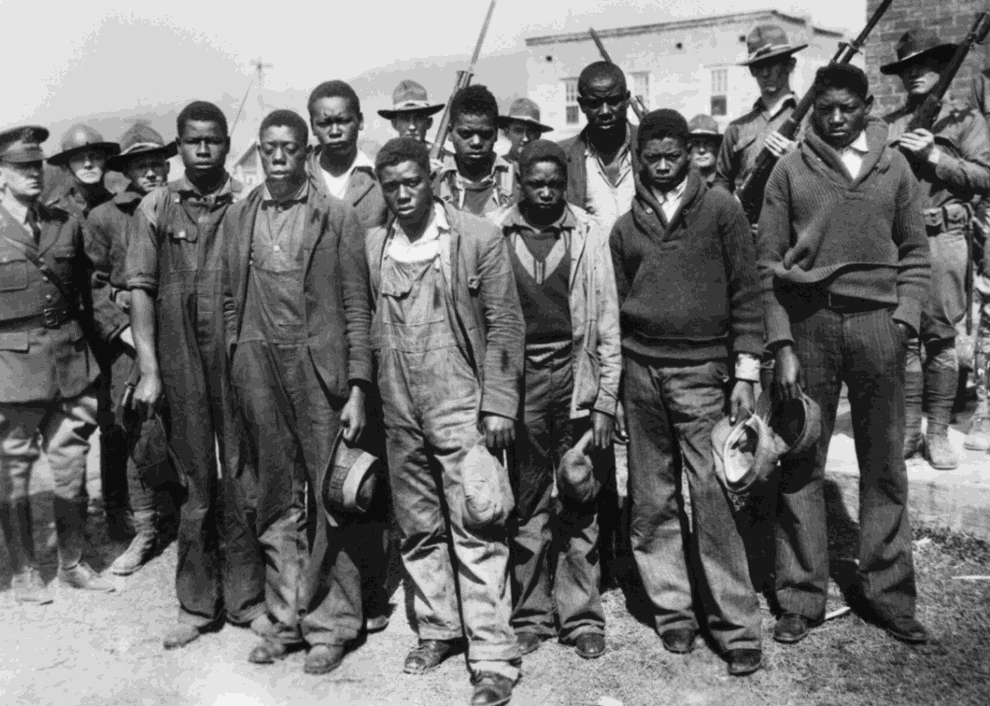 1932: 'Tuskegee Study of Untreated Syphilis in the Negro Male' begins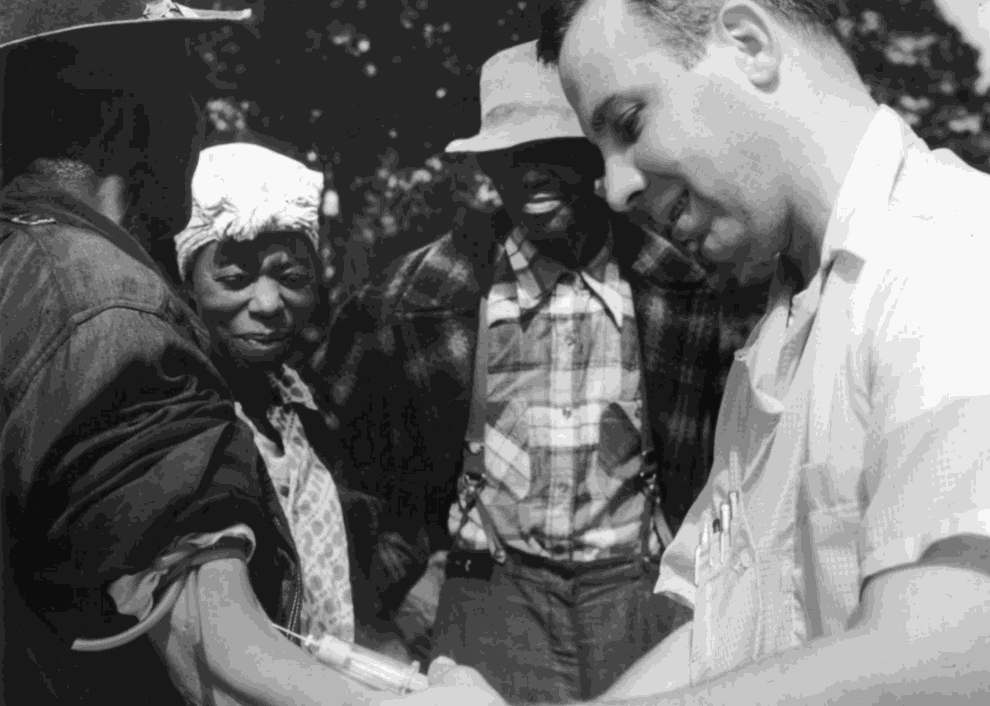 1933: Dr. Carter G. Woodson's 'The Mis-Education of the Negro' is published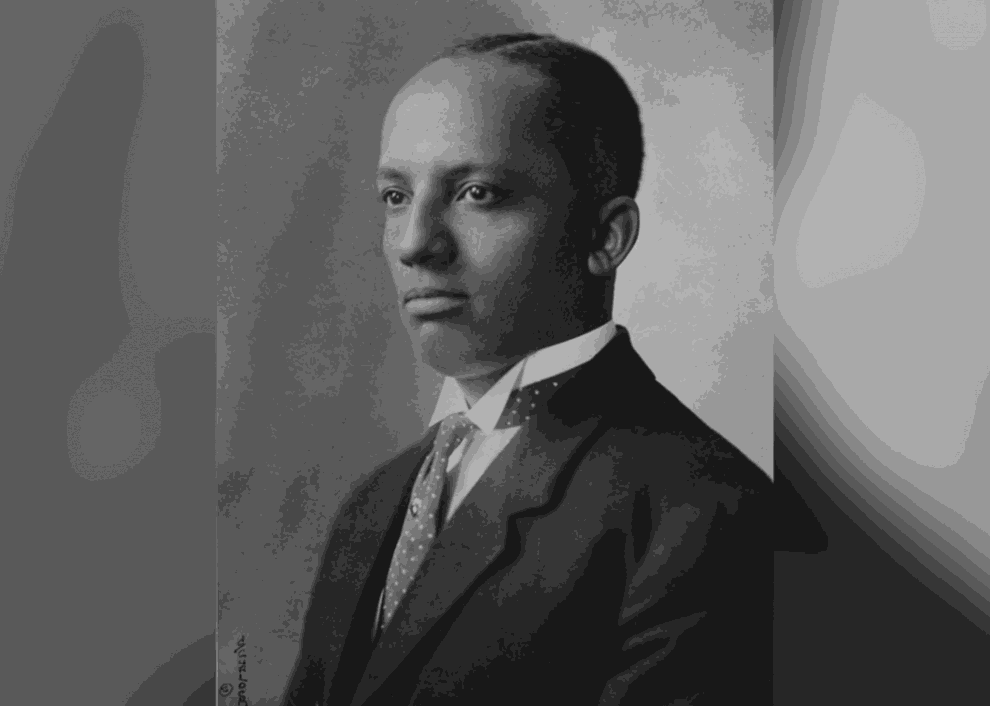 1934: Maggie Lena Walker dies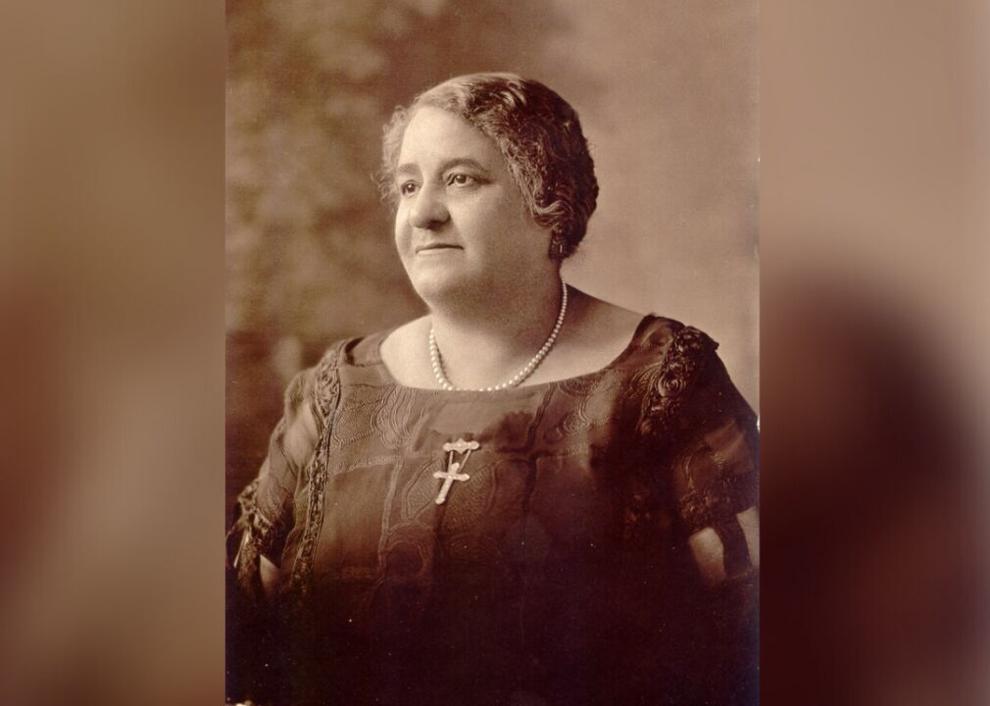 1935: National Council of Negro Women is created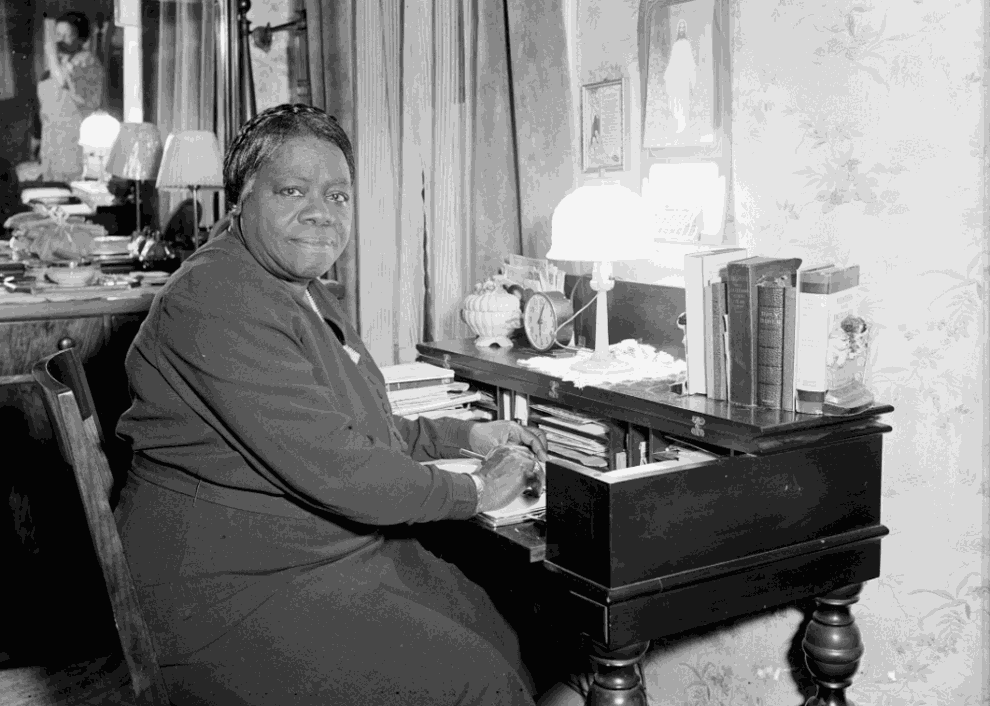 1936: Jesse Owens wins four gold medals at the Berlin Games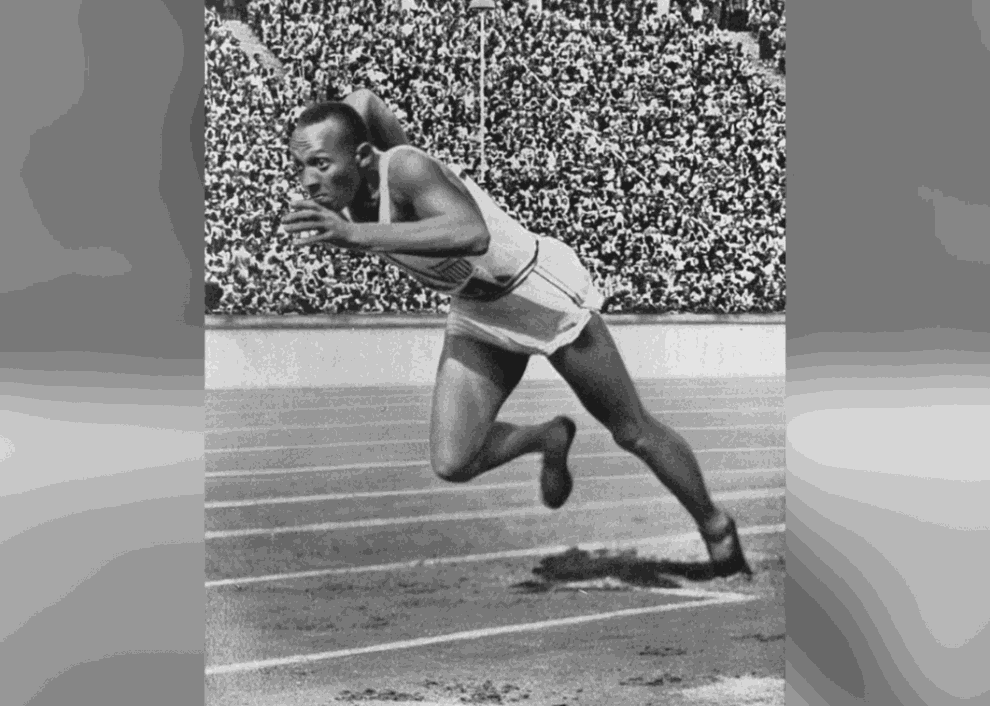 1937: 'Their Eyes Were Watching God' is published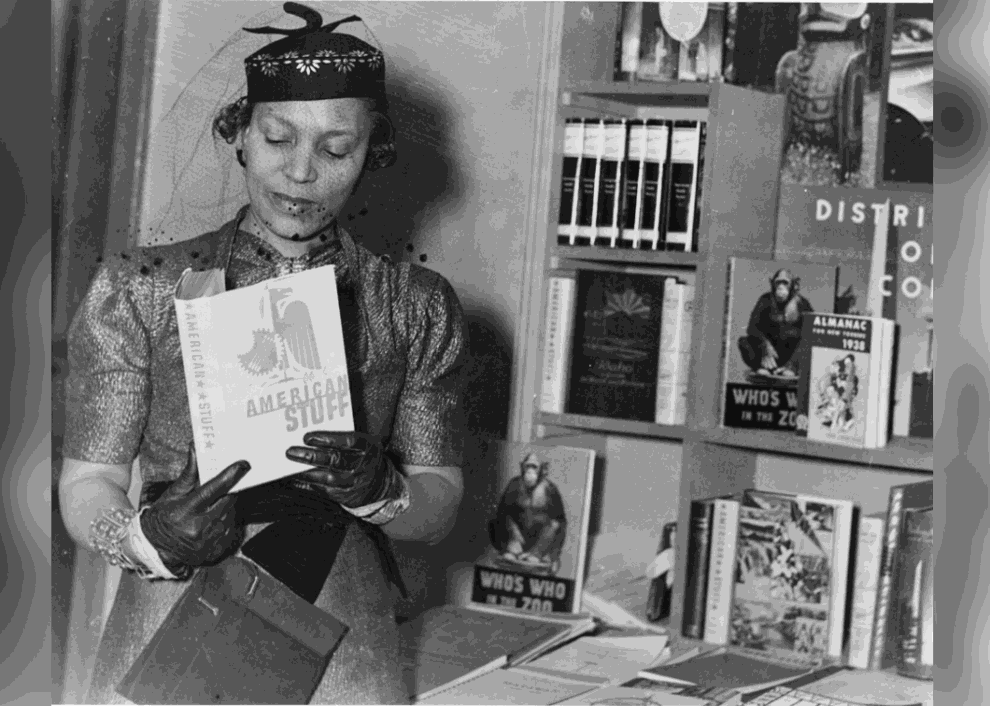 1938: Artist Jacob Lawrence shows his first exhibition
1939: Marian Anderson sings at Lincoln Memorial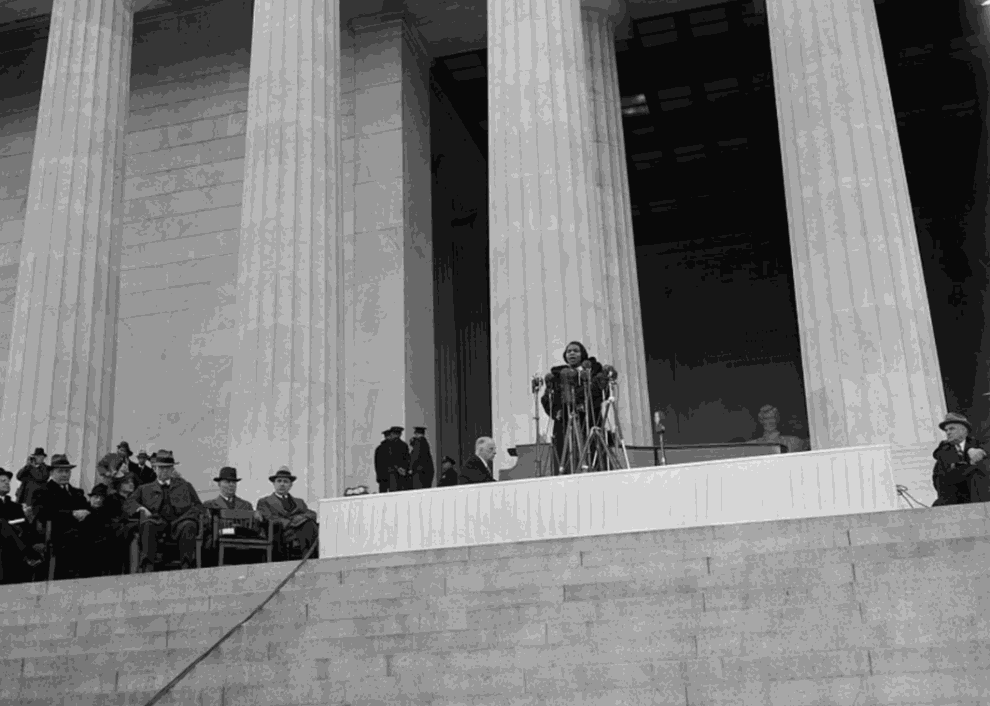 1940: Hattie McDaniel wins an Academy Award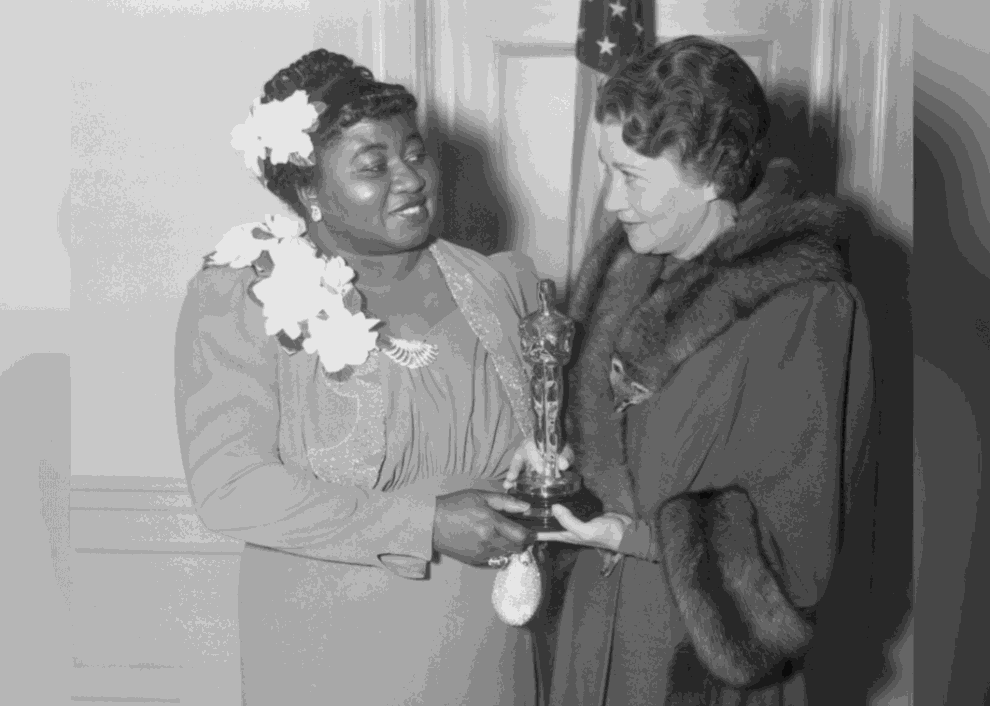 1941: National Negro Opera Company is created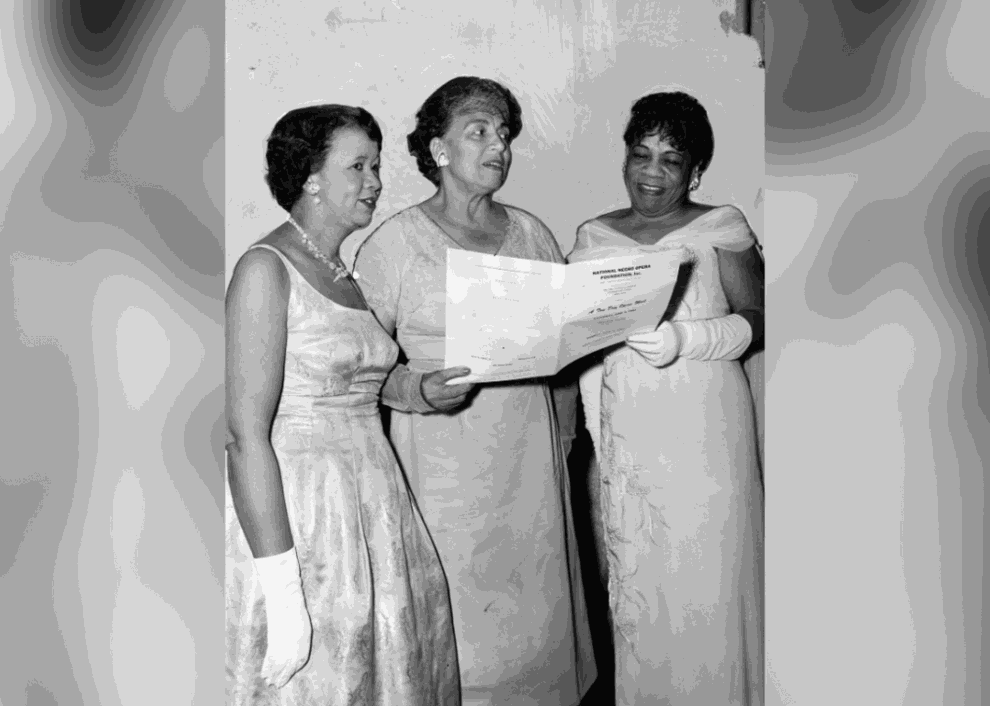 1942: Hugh Mulzac becomes the first African American captain to command an integrated crew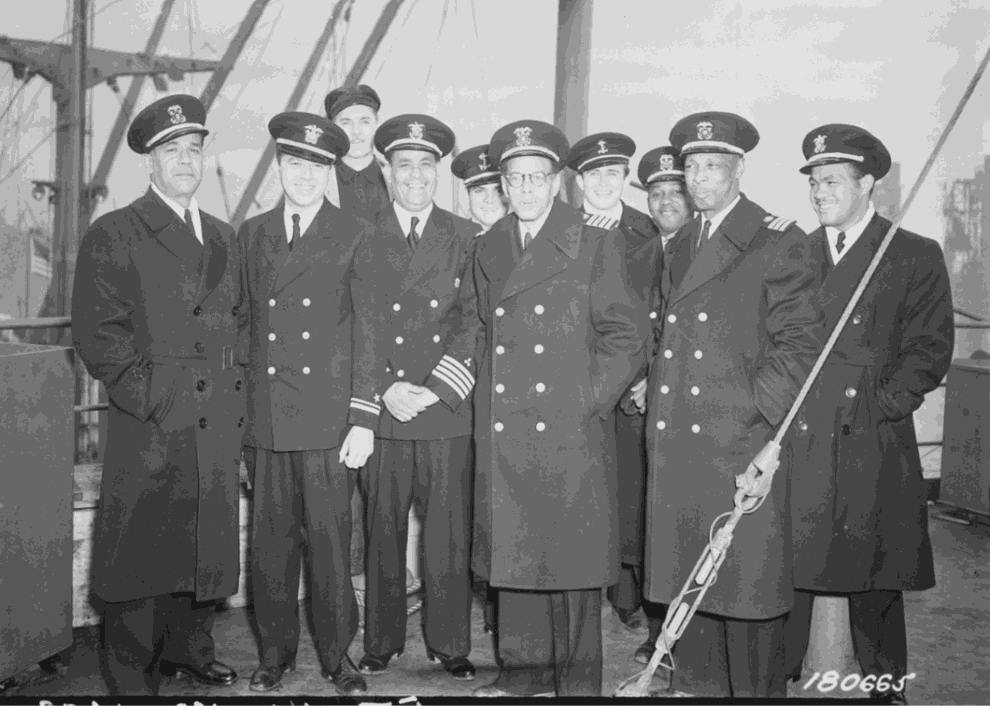 1943: Detroit Race Riots
1944: United Negro College Fund is created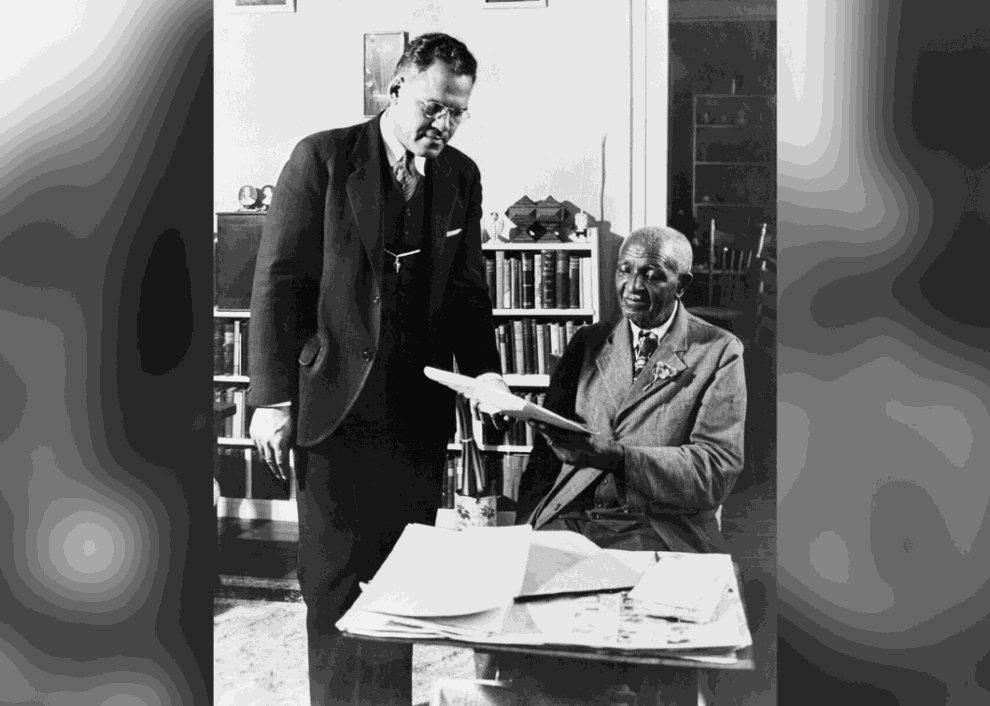 1945: Ebony magazine debuts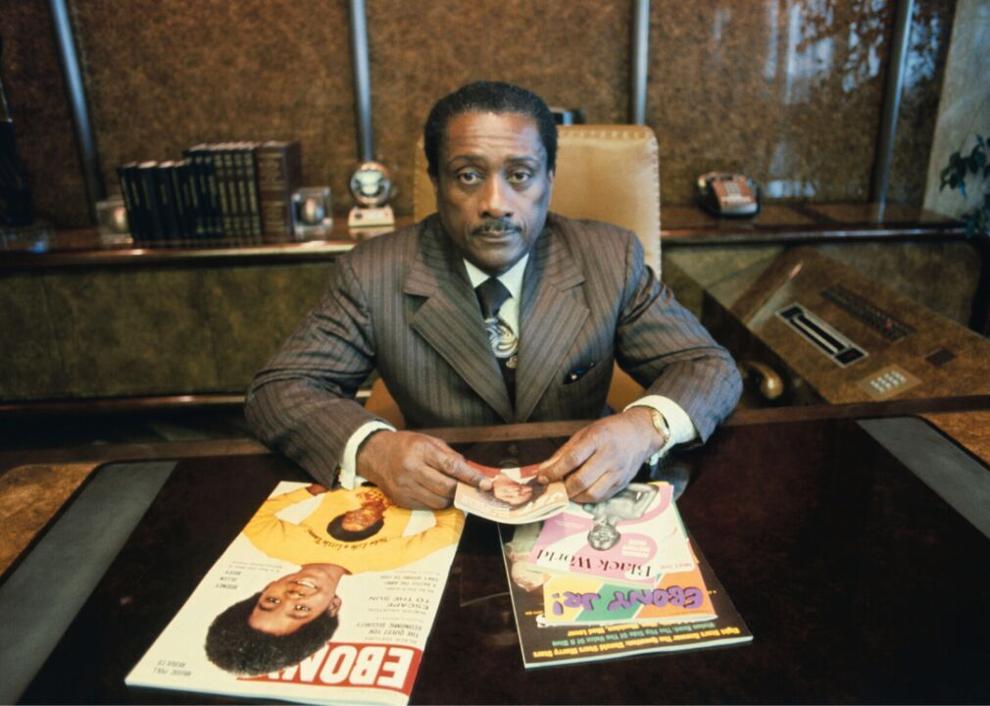 1946: Morgan v. Virginia invalidates separate but equal on interstate bus transport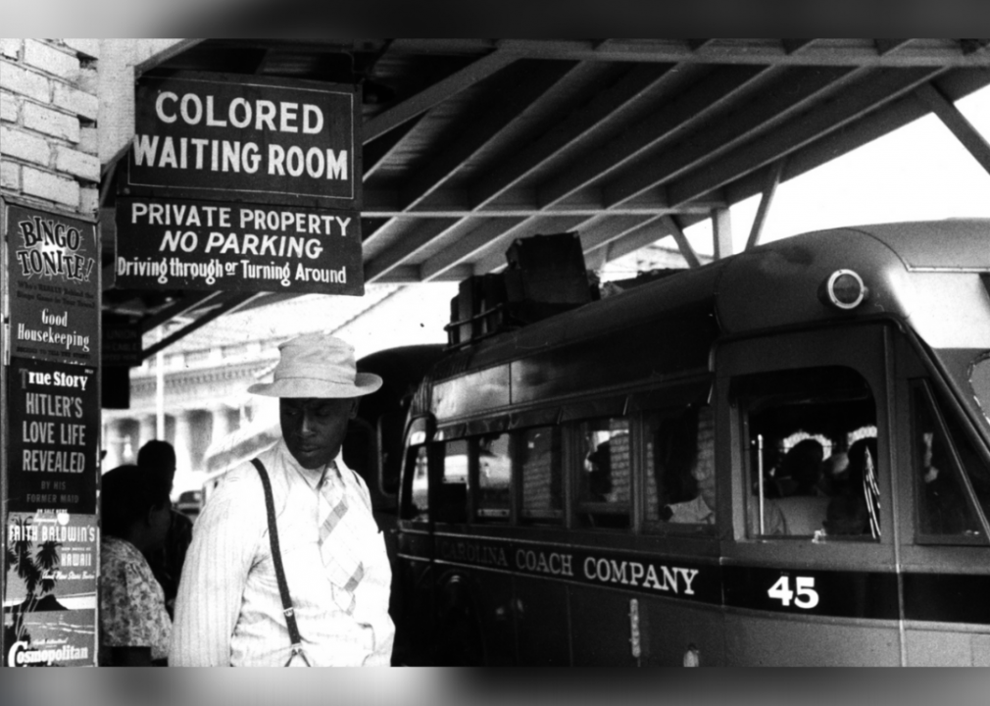 1947: 16 men embark on the 'Journey of Reconciliation'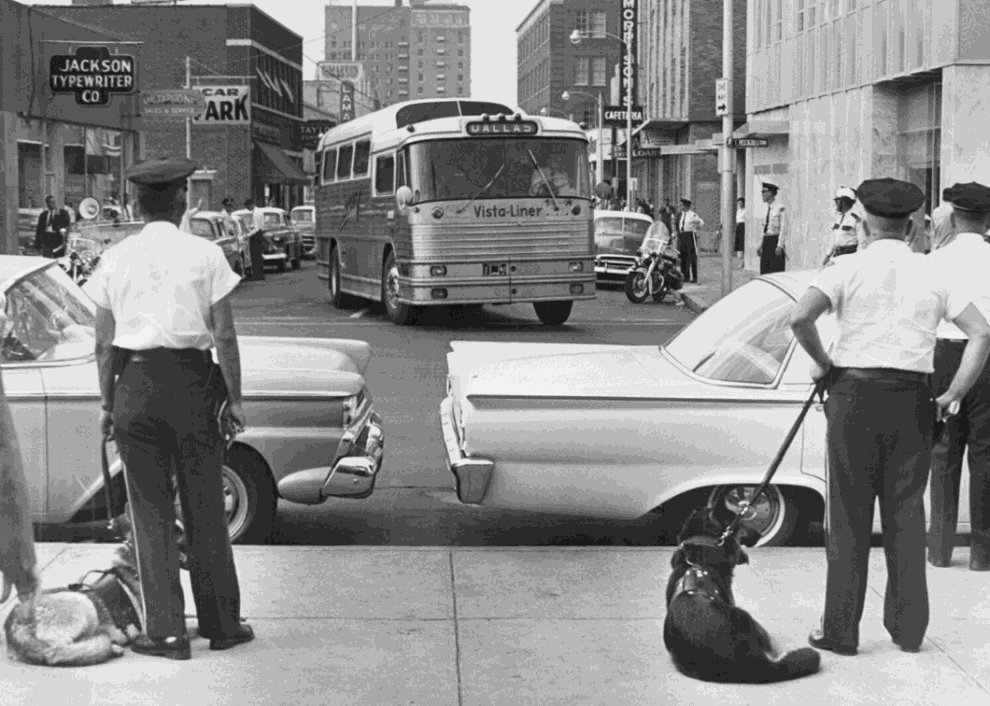 1948: Desegregation of the US Armed Forces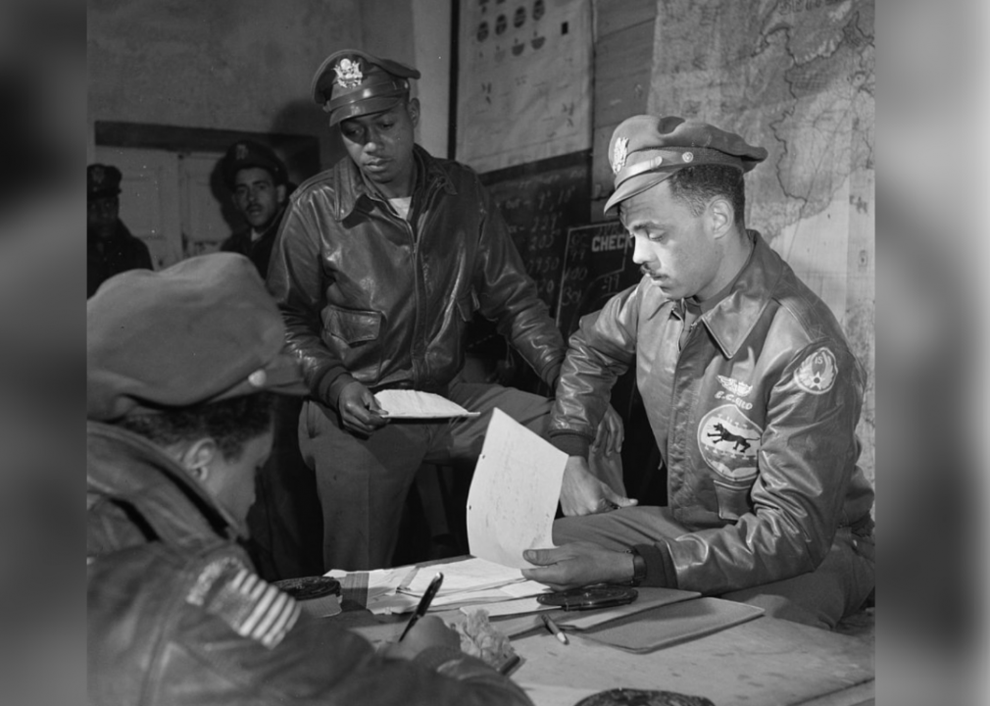 1949: First Black-owned radio station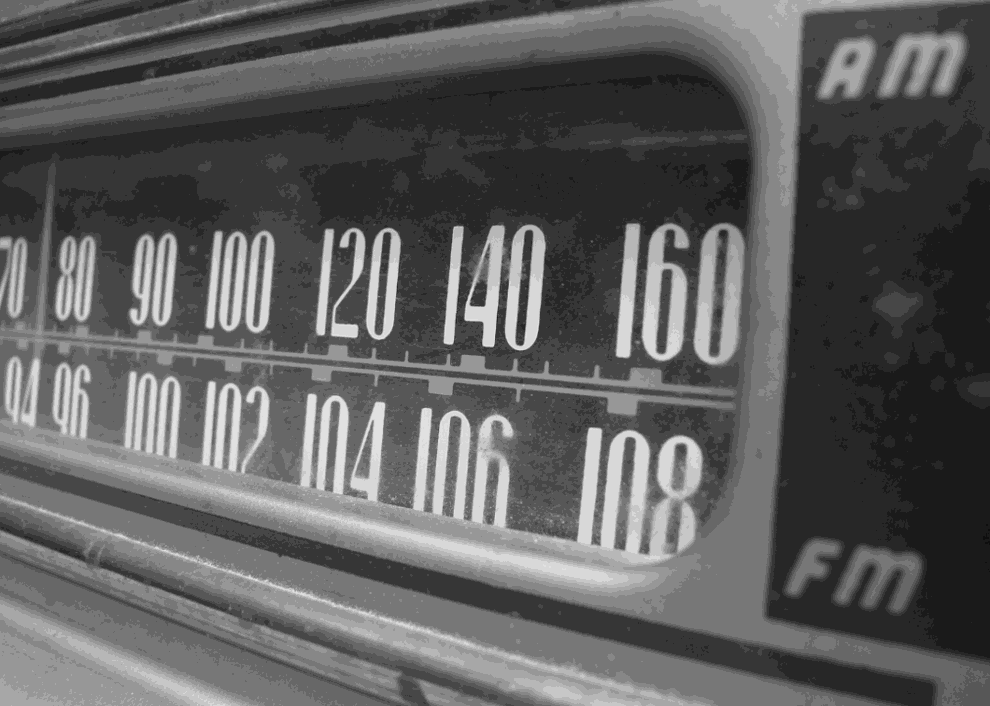 1950: Gregory Swanson is admitted to the University of Virginia Law School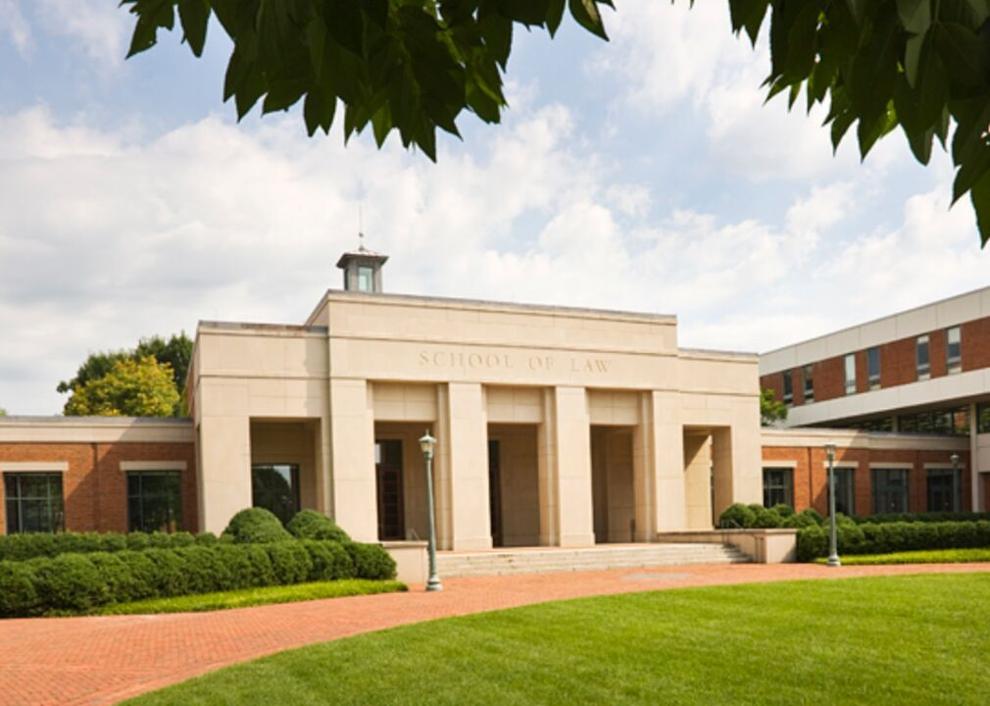 1951: 'We Charge Genocide' petition is presented to the United Nations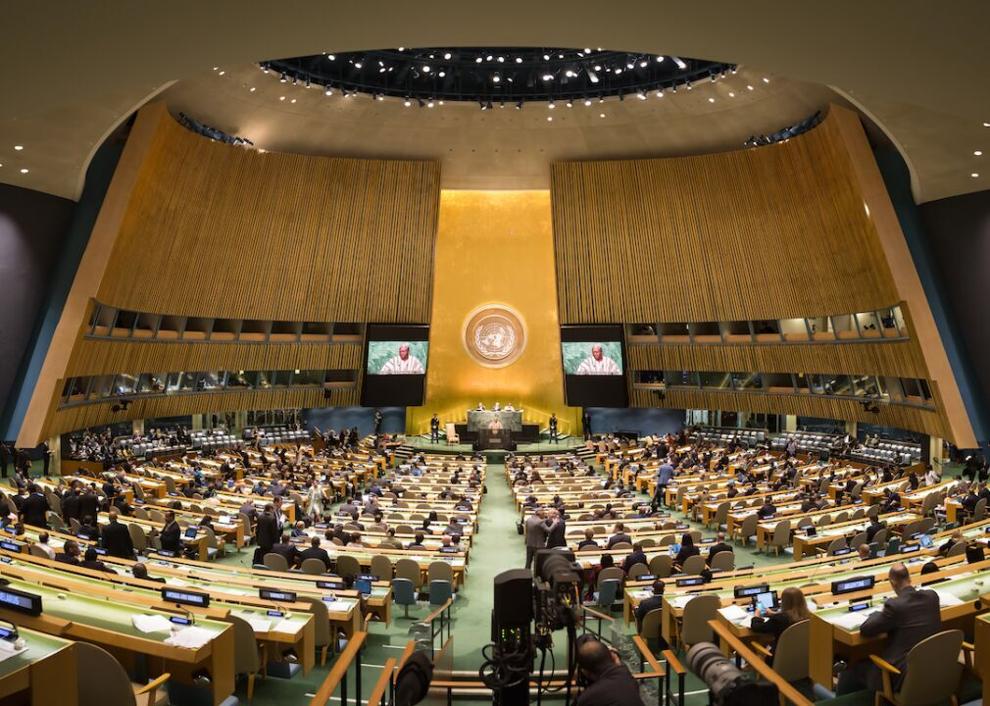 1952: Cora Brown becomes Michigan's first Black woman elected to state senator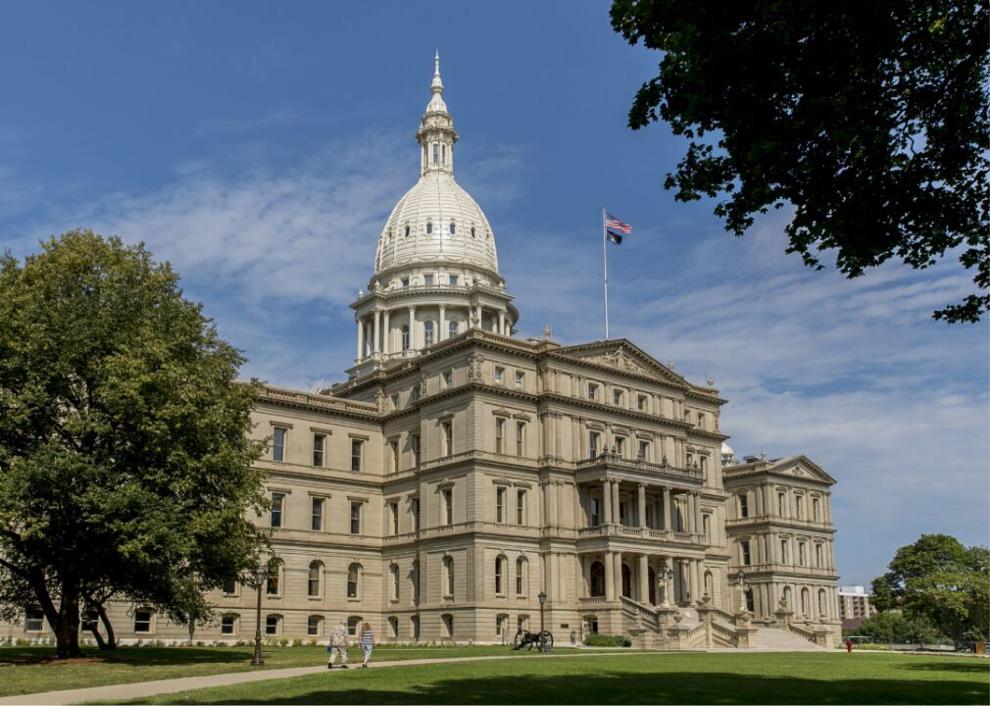 1953: Ralph Ellison wins the National Book Award for 'Invisible Man'
1954: Davis et al. v. the St. Louis Housing Authority ends racial discrimination in St. Louis Housing Authority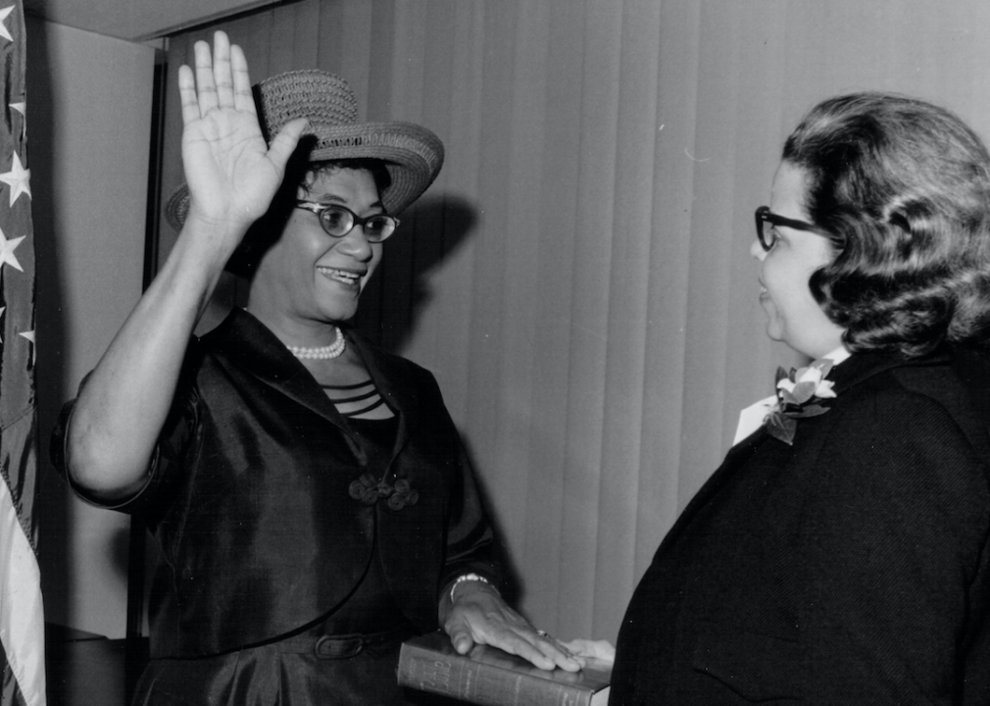 1955: Read's Drug Store sit-ins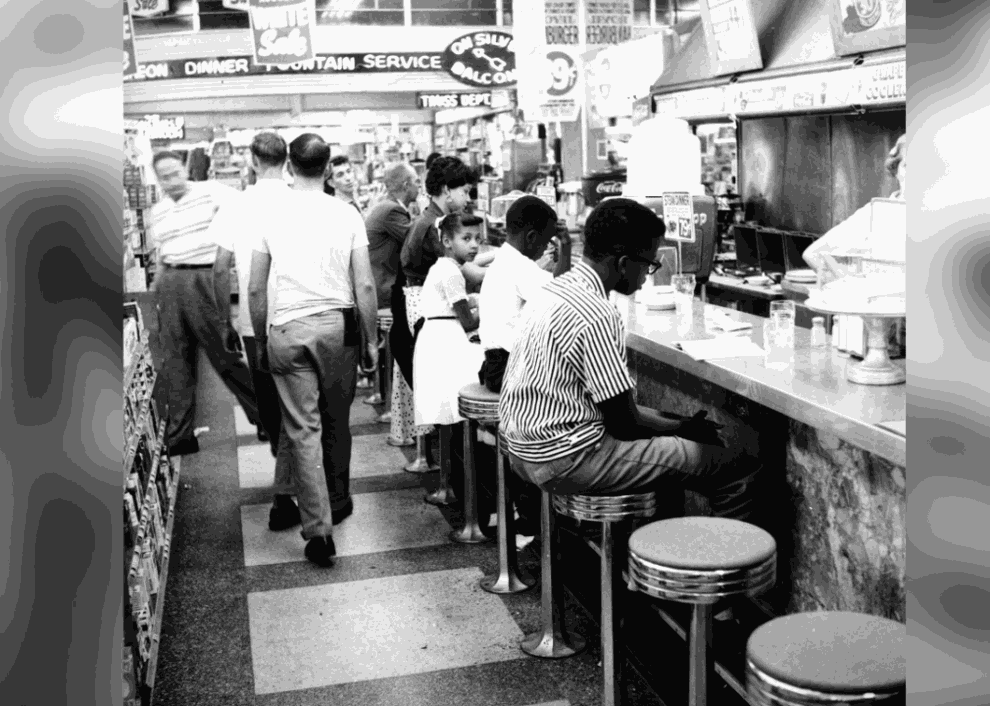 1956: 'The Nat King Cole Show' challenges racial lines on TV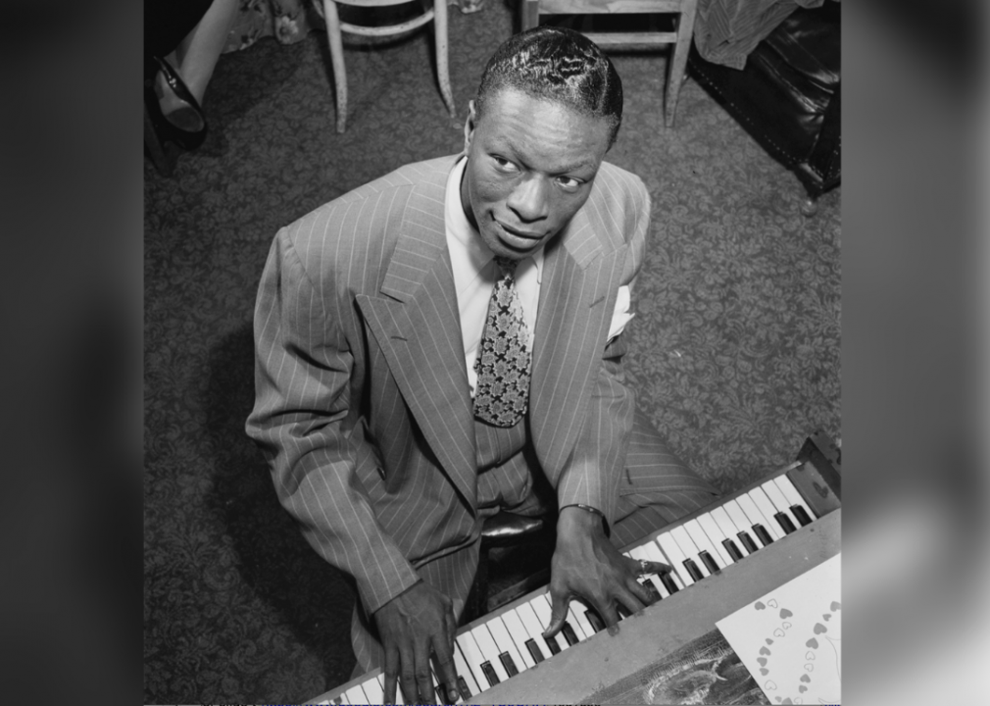 1957: Civil Rights Act of 1957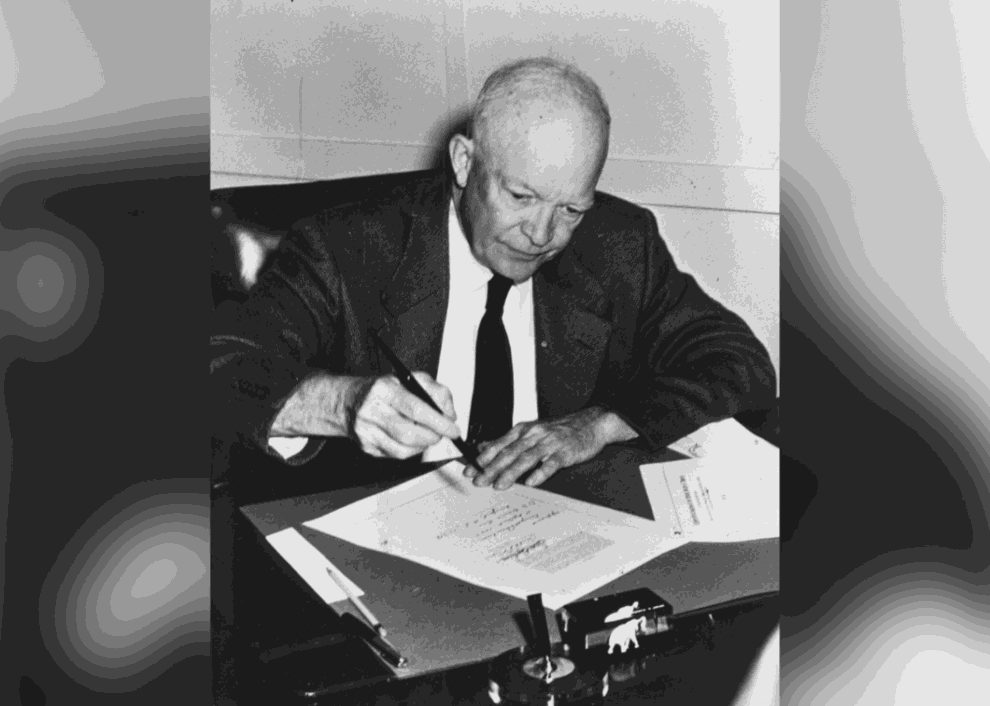 1958: Willie O'Ree is the first Black player in the National Hockey League
1959: Motown Records is founded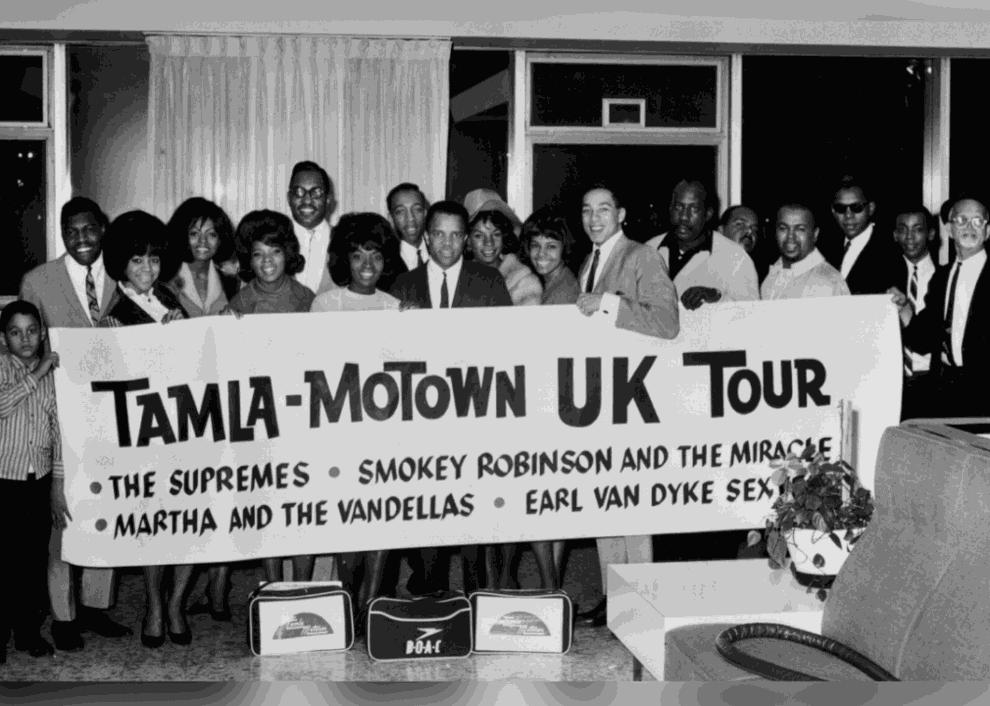 1960: Ruby Bridges integrates Louisiana schools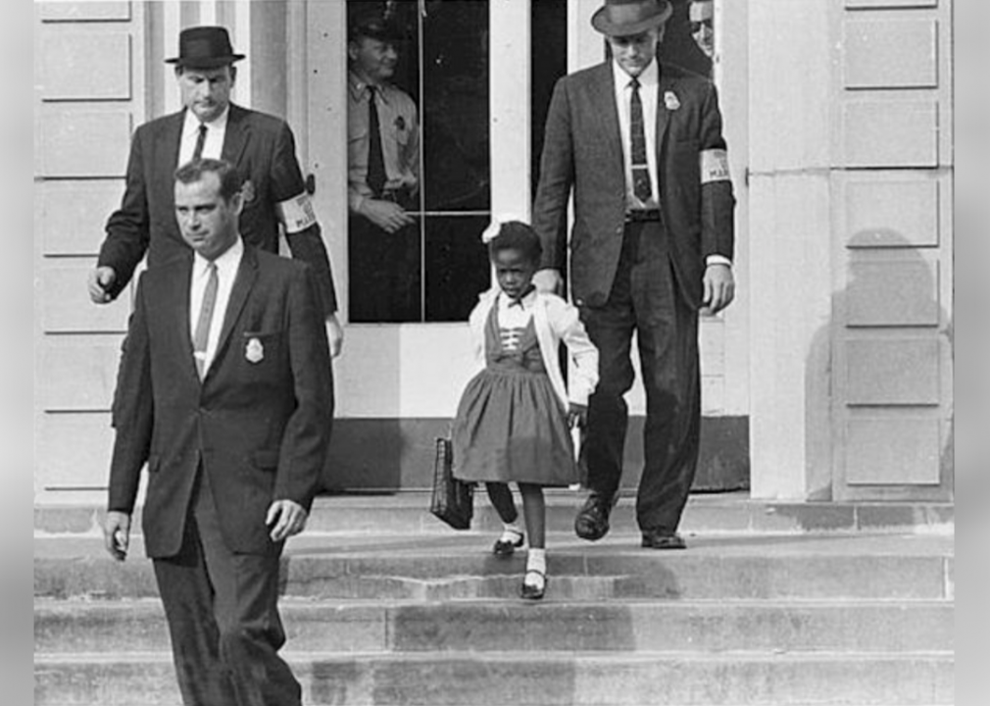 1961: Whitney Young Jr. is appointed executive director of the National Urban League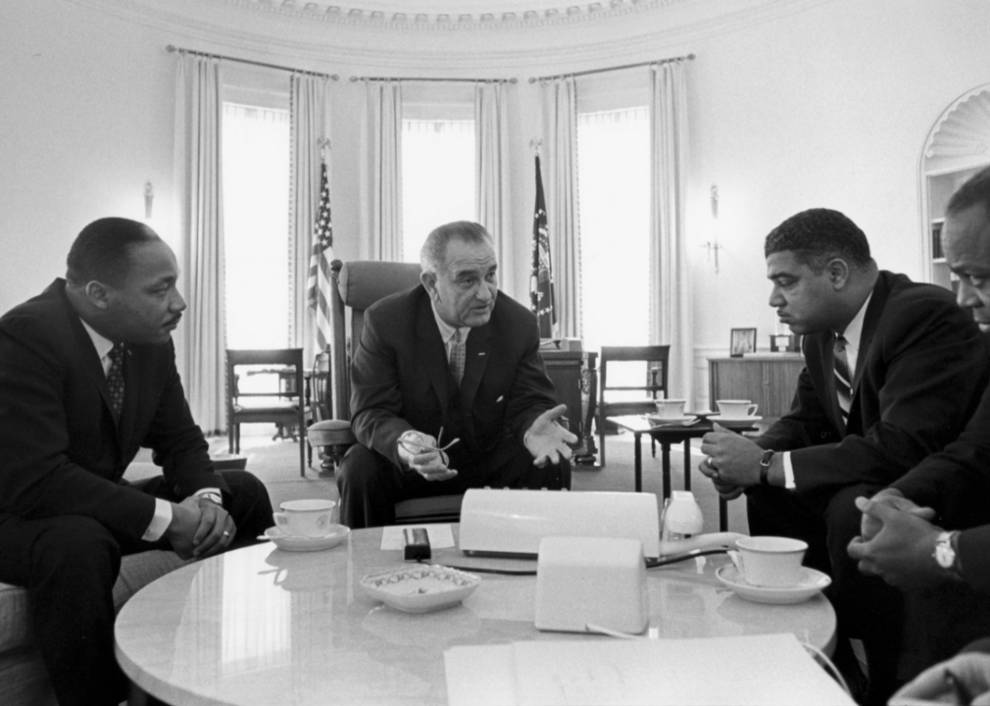 1962: James Meredith integrates Ole Miss campus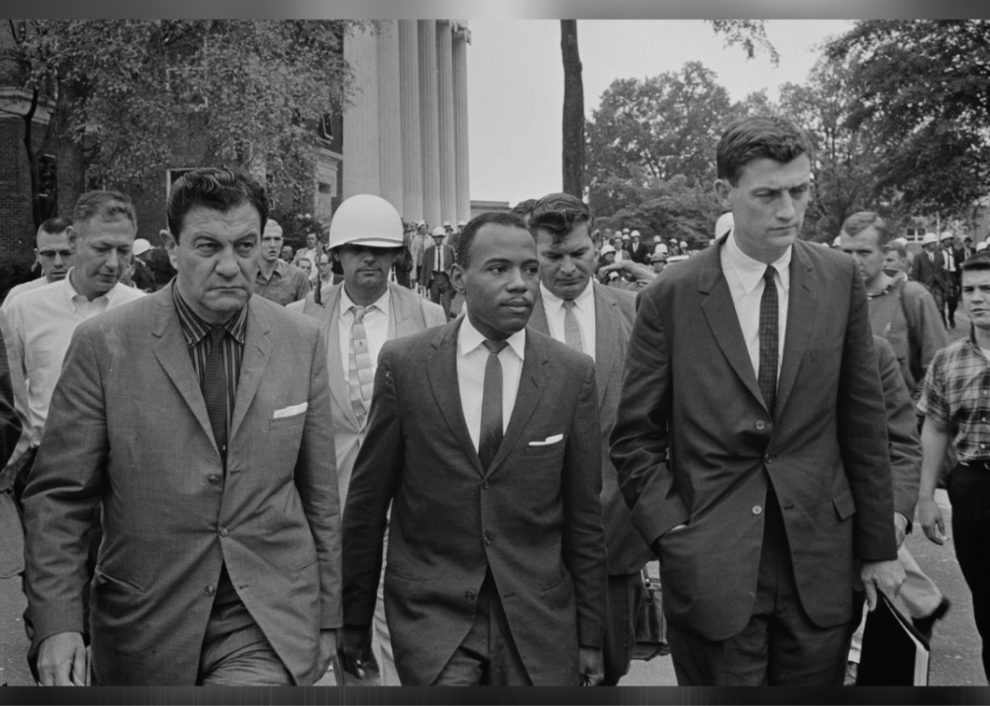 1963: 'Letters from a Birmingham Jail' is published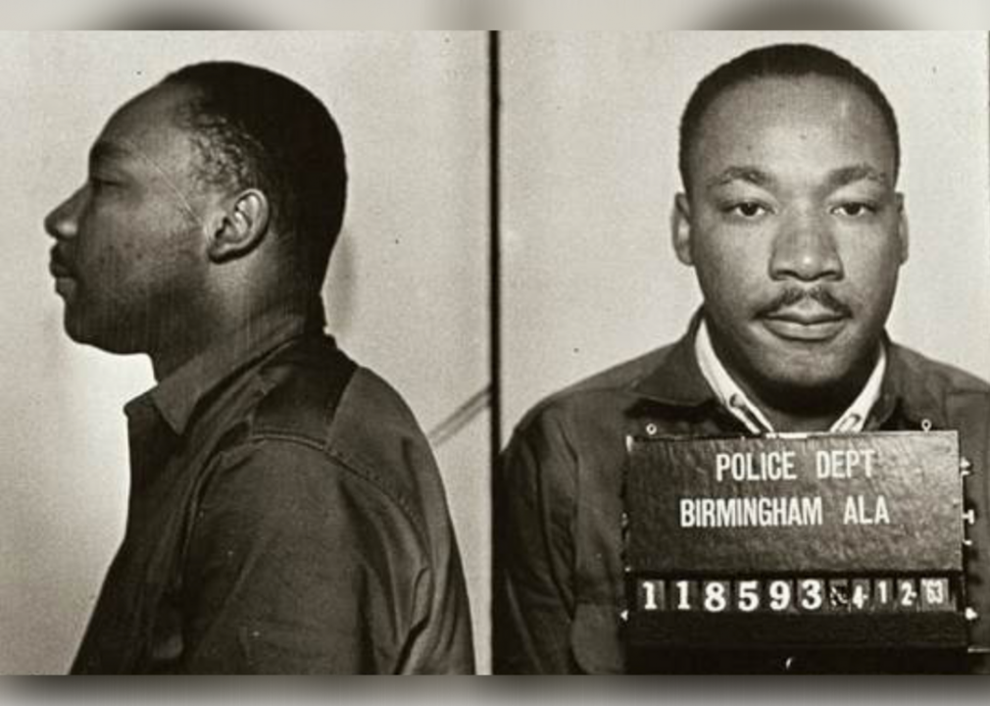 1964: Mississippi Freedom Democratic Party is established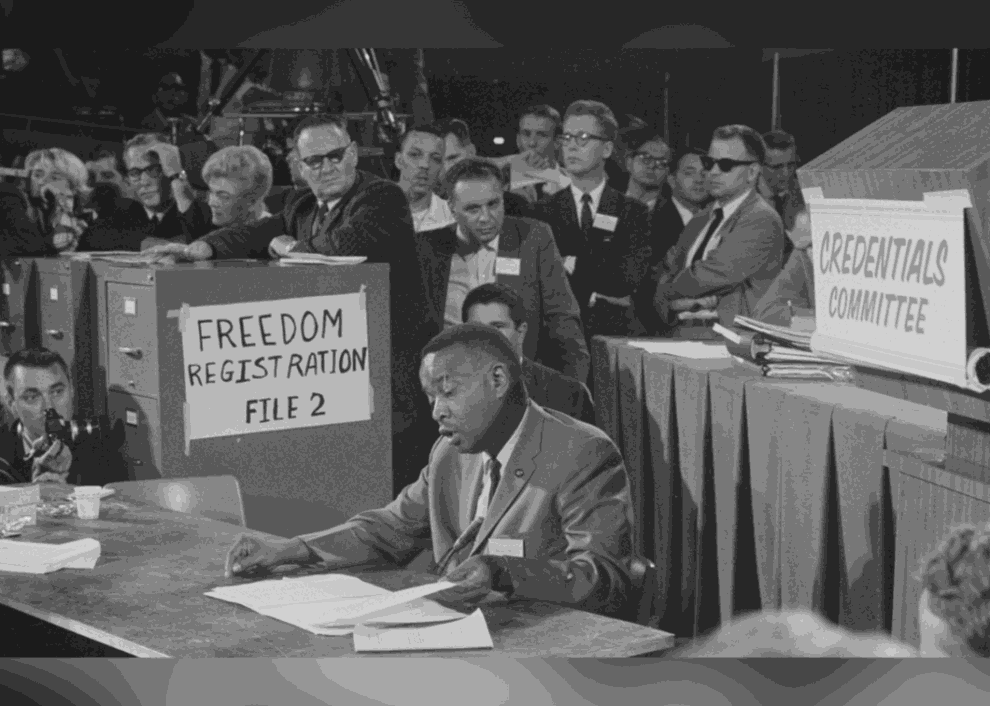 1965: Malcolm X assassinated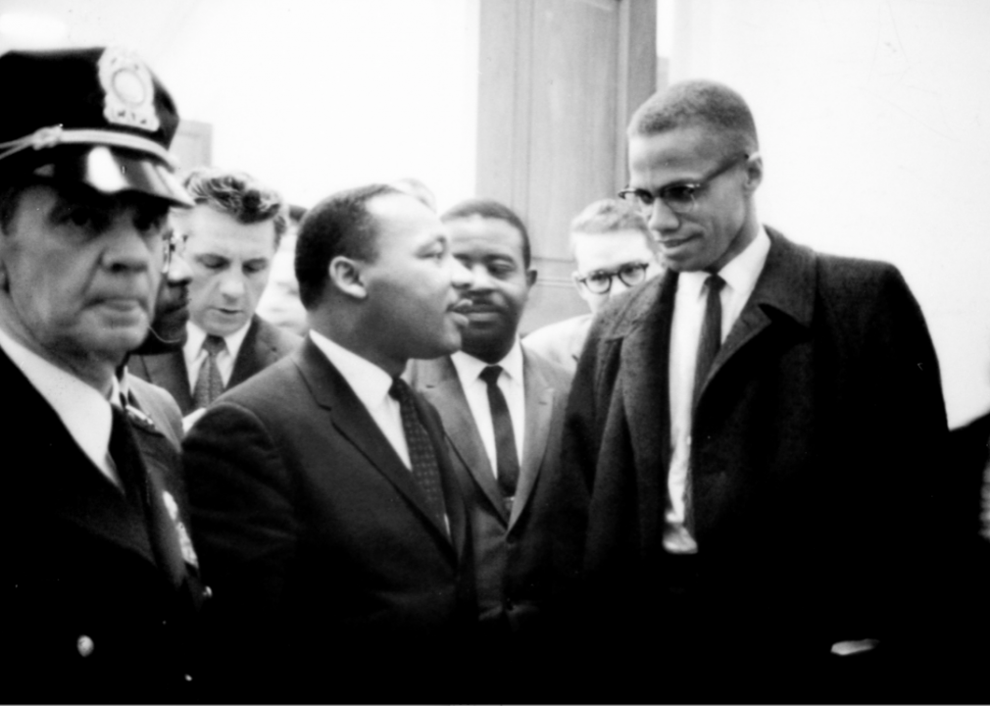 1966: Stokely Carmichael promotes 'Black power'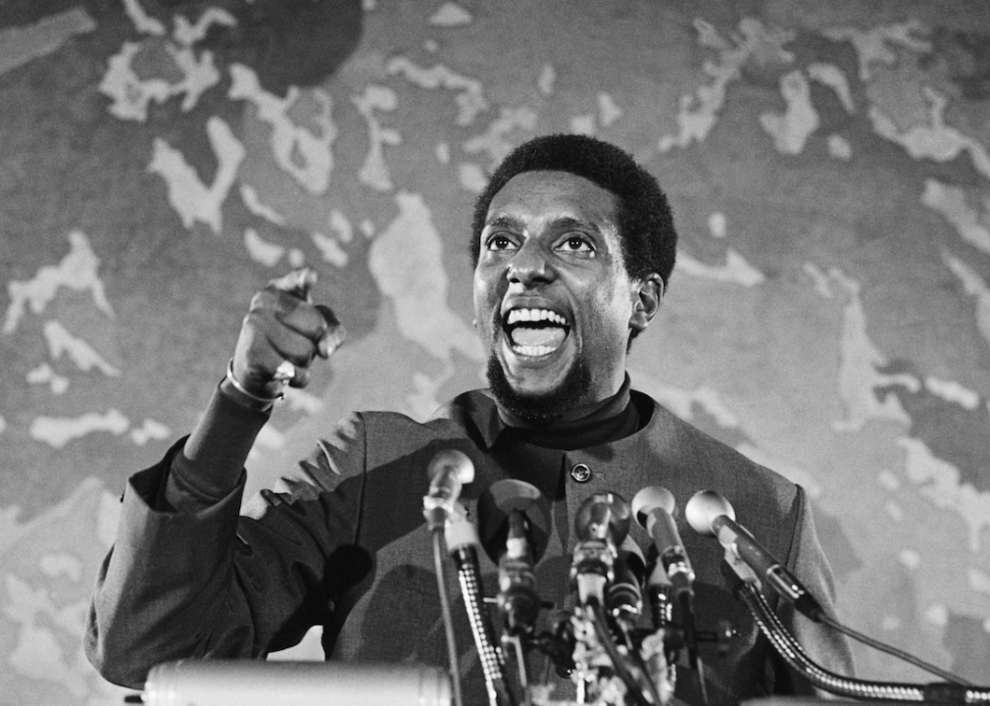 1967: Loving v. Virginia strikes down interracial marriage ban in Virginia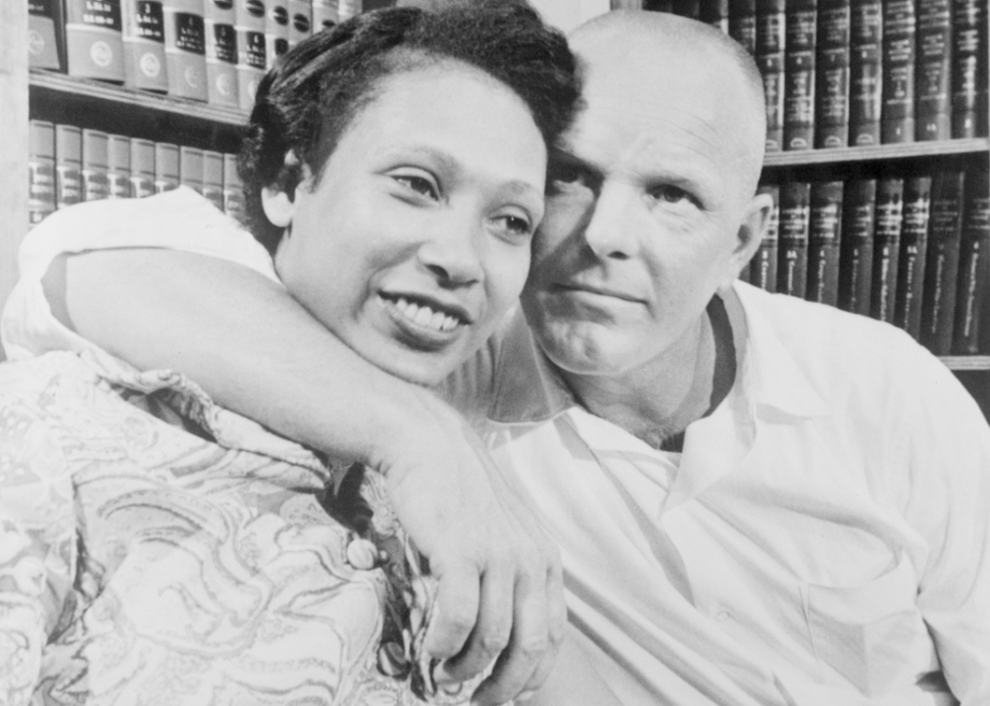 1968: 'Julia,' starring Diahann Carroll, hits TV screens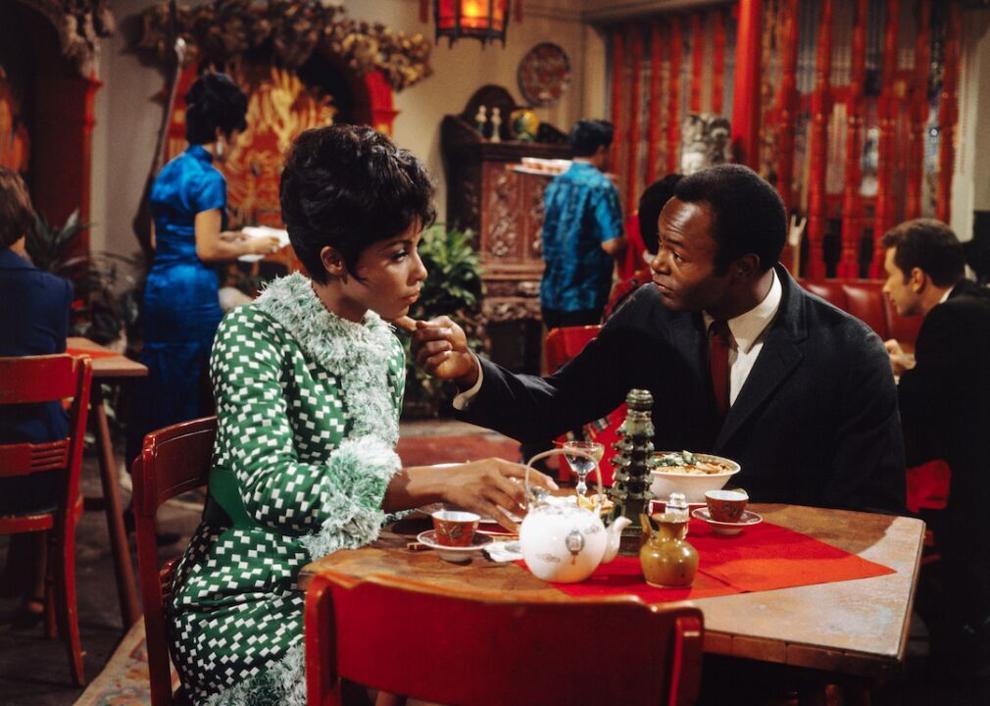 1969: UNC food workers go on strike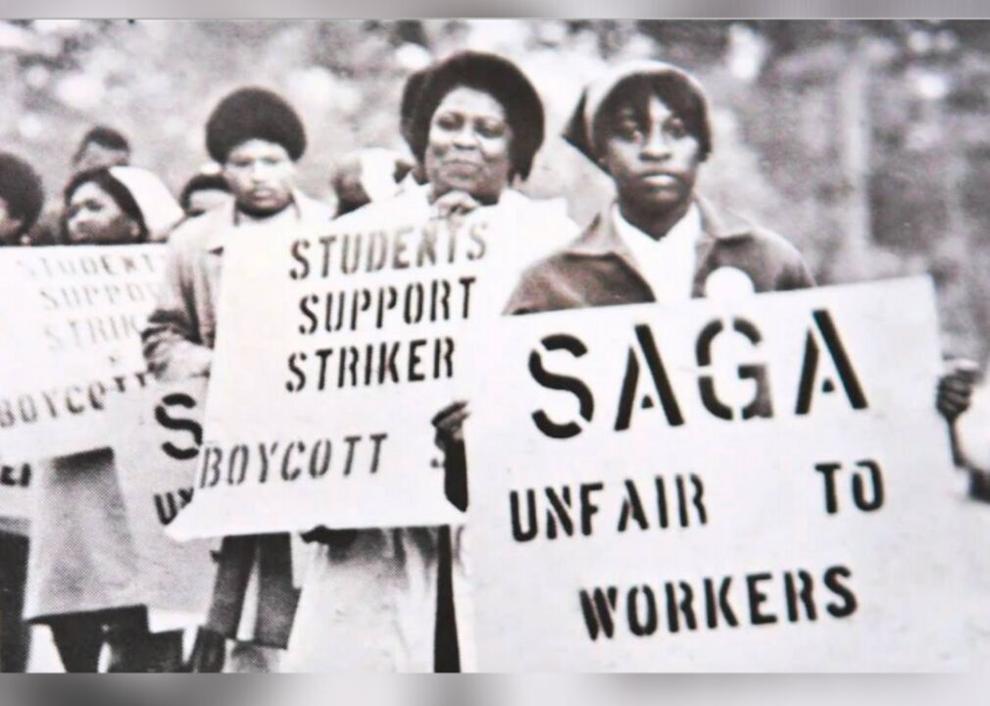 1970: Gail Fisher wins a Primetime Emmy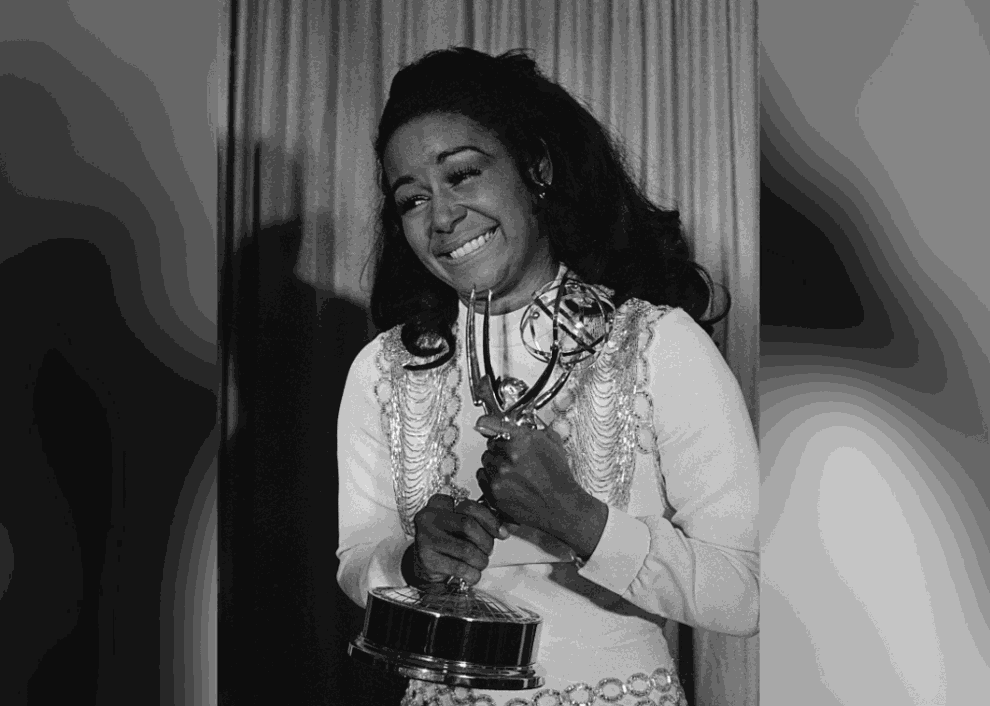 1971: Congressional Black Caucus is formed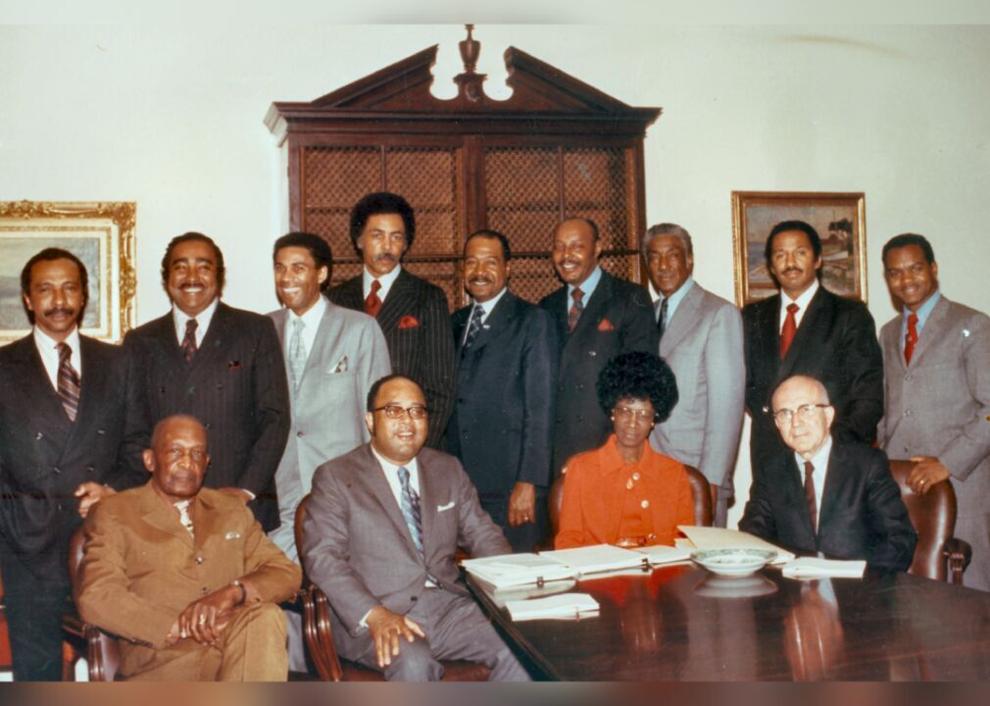 1972: Shirley Chisholm runs for president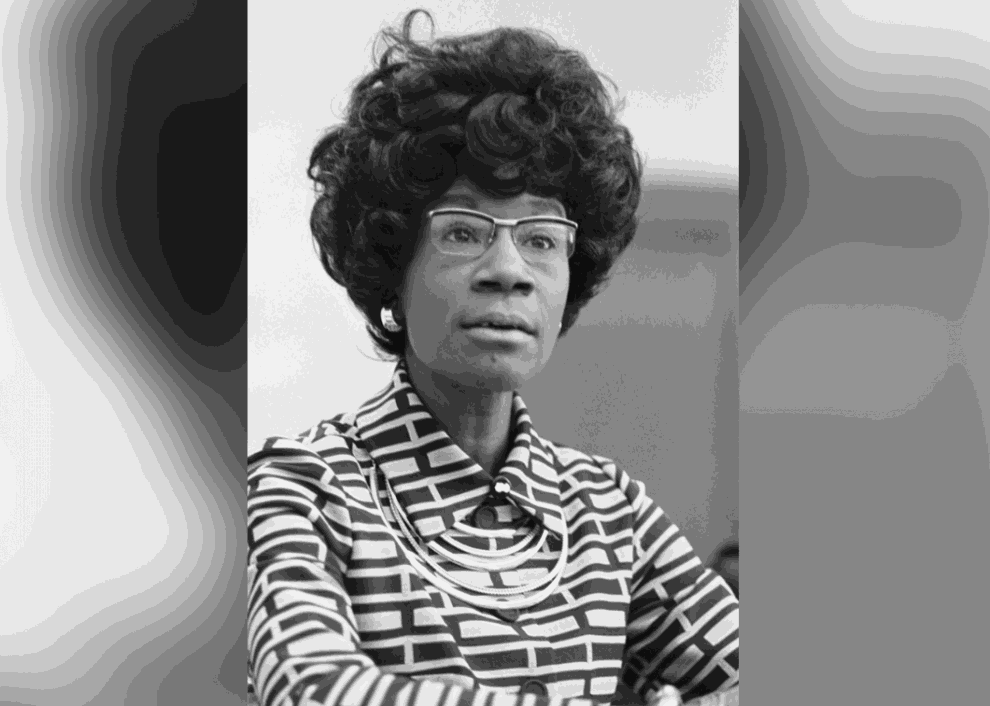 1973: Combahee River Collective is created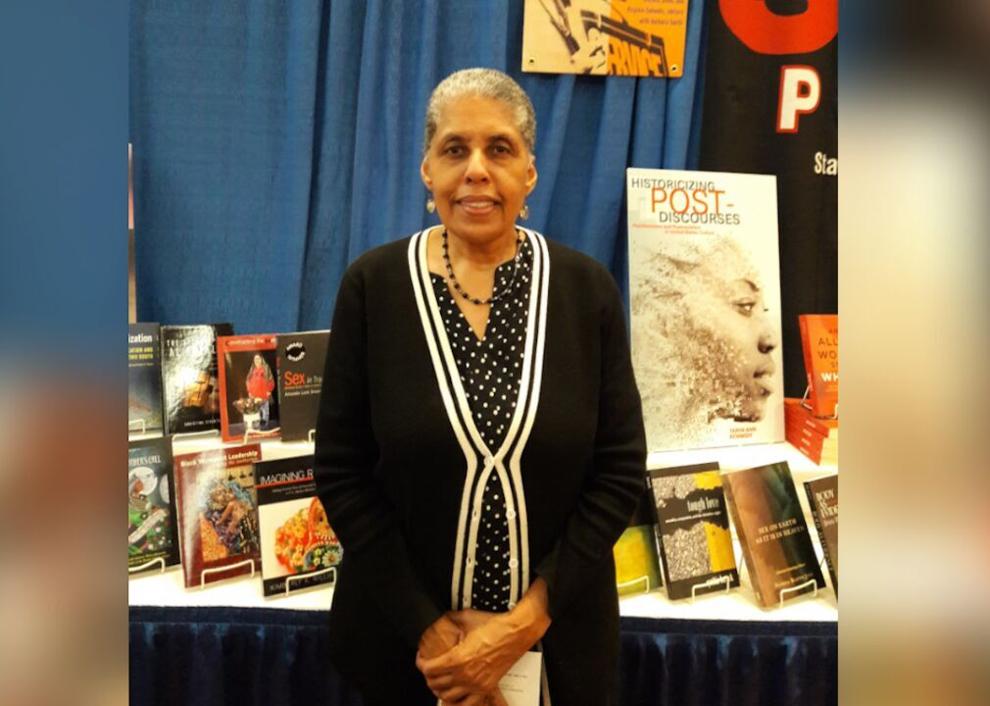 1974: Henry 'Hank' Aaron hits his 715th home run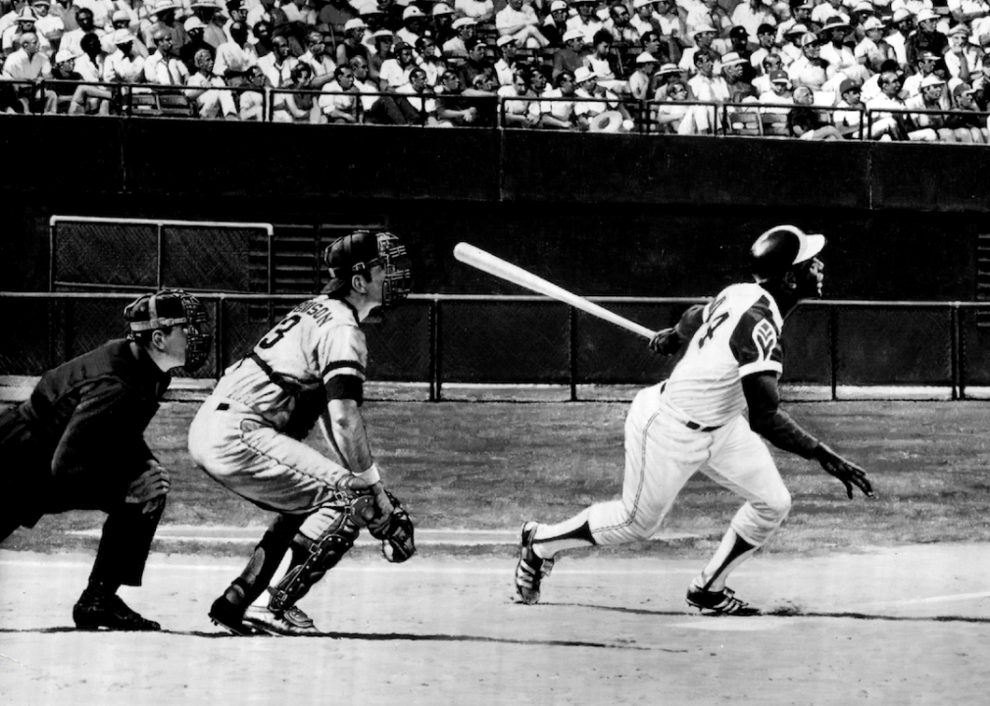 1975: John Hope Franklin is selected as president of the Organization of American Historians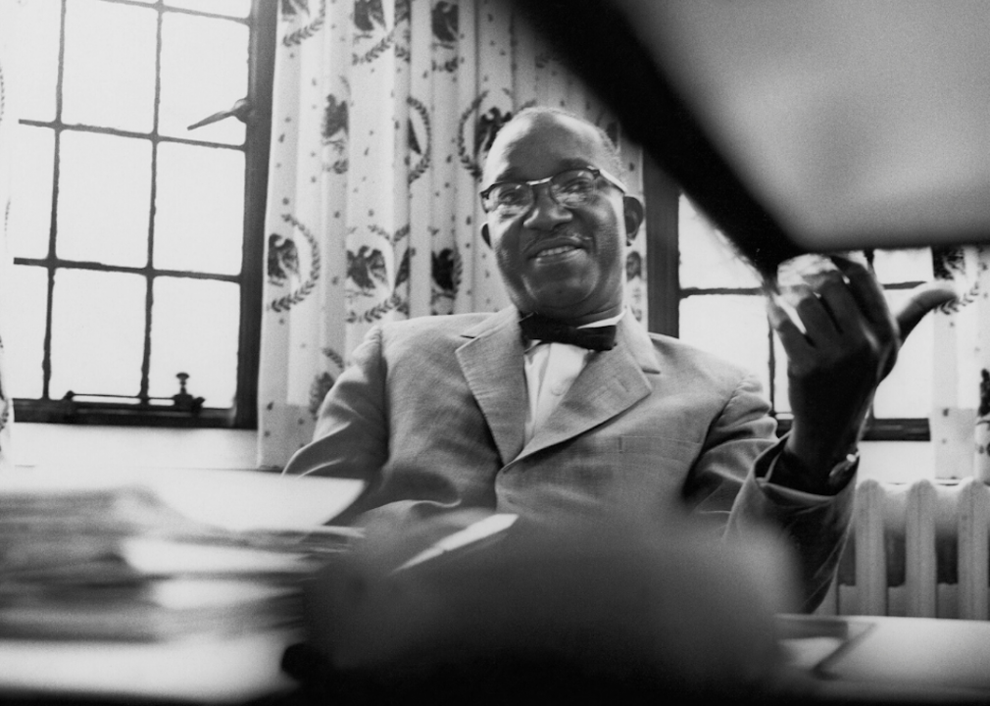 1976: Barbara Jordan delivers keynote address at Democratic National Convention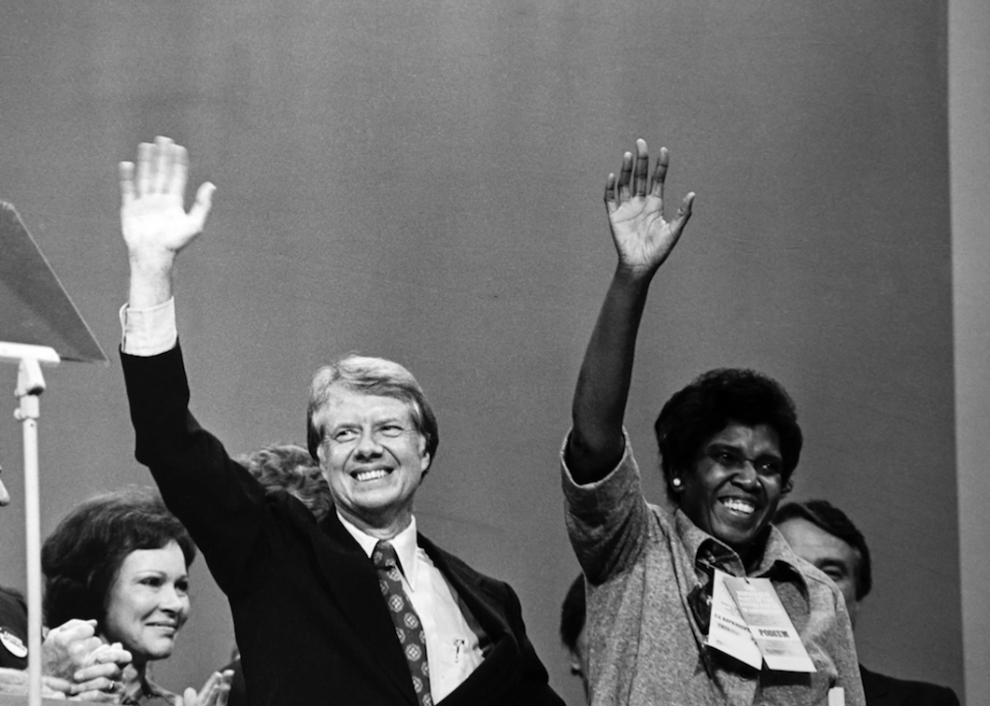 1977: Andrew Jackson Young Jr. becomes ambassador to the United Nations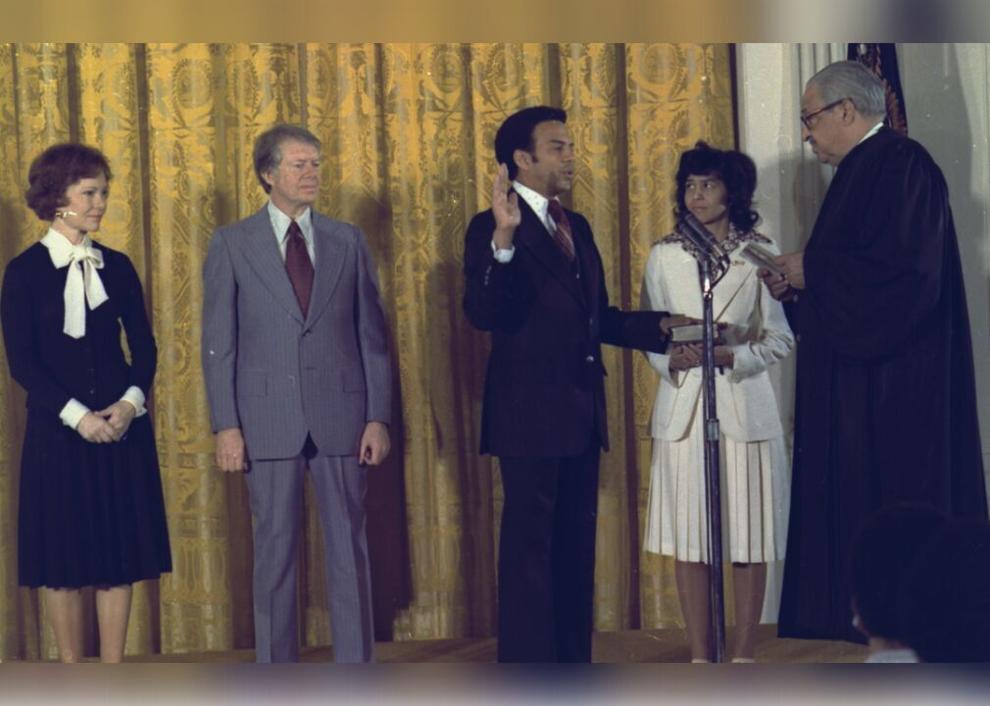 1978: Muhammad Ali wins heavyweight boxing title for the third time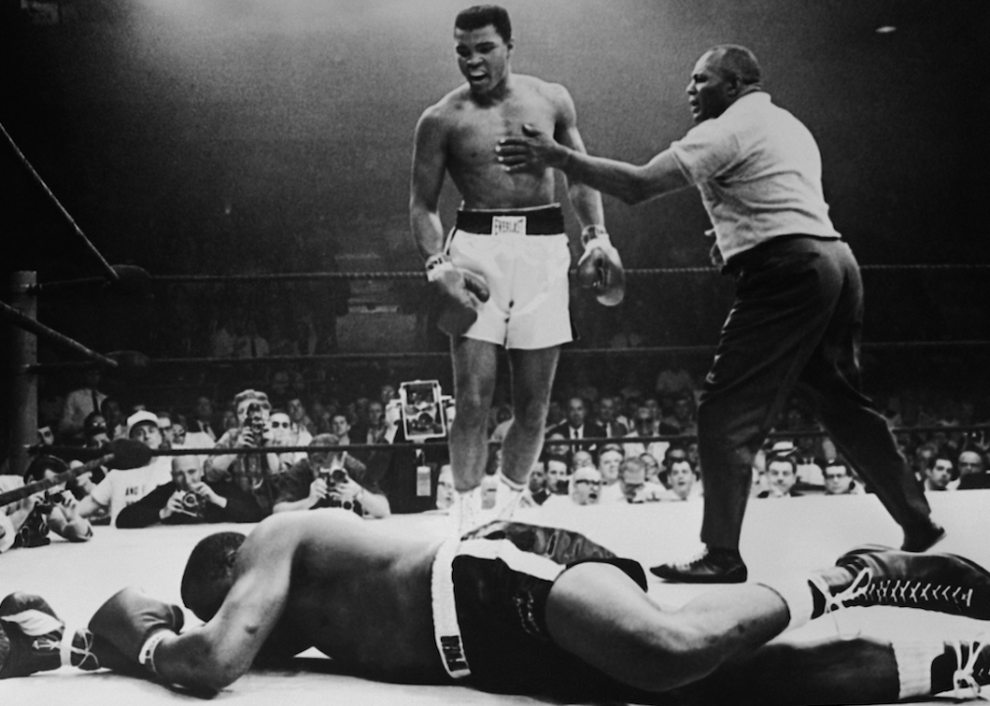 1979: Assata Shakur goes on the run