BERLIN (AP) — Germany is bringing together the key players in Libya's long-running civil war in a bid to curb foreign military meddling, solid…
ATLANTA (AP) — A police sergeant foiled an armed robbery and shot one of the suspects outside of one of Atlanta's largest malls, authorities s…
BOGOTA, Colombia (AP) — Colombian Sen. Antonio Sanguino moves around town in a bullet-proof vehicle, with three pistol-packing bodyguards watc…
LUMPKIN, Ga. (AP) — In a locked, guarded courtroom in a compound surrounded by razor wire, Immigration Judge Jerome Rothschild waits -- and stalls.
CLEMSON, S.C. (AP) — Clemson's "Swiss Army Knife" linebacker Isaiah Simmons is going pro.
ANKENY, Iowa (AP) — Democratic presidential candidate Pete Buttigieg said Saturday the Oval Office benefits from the perspective of a wartime …
Australia's forests are burning at a rate unmatched in modern times and scientists say the landscape is being permanently altered as a warming…
FLORENCE, S.C. (AP) — Democratic presidential candidate Pete Buttigieg, who has been criticized for his slow outreach to black and other minor…
PORTSMOUTH, N.H. (AP) — Democratic presidential candidate Bernie Sanders stepped up his pitch to women in early-voting New Hampshire on the he…
Players from two teams at the center of baseball's sign-stealing scandal faced their fans on Saturday for the first time since the Houston Ast…
JUNEAU, Alaska (AP) — Alaska U.S. Sen. Lisa Murkowski said she's comfortable waiting to decide if more information is needed as part of the Se…
WASHINGTON (AP) — President Donald Trump's legal team issued a fiery response Saturday ahead of opening arguments in his impeachment trial, wh…
HOUSTON (AP) — The U.S. government says it will deport a Honduran mother and her two sick children, both of whom are currently hospitalized, t…
WEST PALM BEACH, Fla. (AP) — The National Archives said Saturday it made a mistake when it blurred images of anti-Trump signs used in an exhib…
SAN JUAN, Puerto Rico (AP) — People in a southern Puerto Rico city discovered a warehouse filled with water, cots and other unused emergency s…
WASHINGTON (AP) — Thousands gathered in cities across the country Saturday as part of the nationwide Women's March rallies focused on issues s…
NEW YORK (AP) — Federal authorities are turning to a new tactic in the escalating conflict over New York City's so-called sanctuary policies, …
BATON ROUGE, La. (AP) — Thousands of LSU fans wearing purple and gold lined streets near Tiger Stadium and packed a basketball arena for a par…
PORTLAND, Ore. (AP) — Marijuana sales in Oregon along the Idaho state line are 420% the statewide average, according to a state report.
WASHINGTON (AP) — New documents released by House Democrats suggest that Rep. Devin Nunes, the top Republican on the House Intelligence Commit…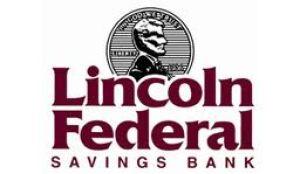 Lincoln Federal Savings Bank

Tabitha Health Care Services

CIUDAD HIDALGO, Mexico (AP) — Mexican authorities closed a border entry point in southern Mexico on Saturday after thousands of Central Americ…
KATY, Texas (AP) — Beto O'Rourke is livestreaming again. Joe Biden and Julián Castro are making their presence felt. Mike Bloomberg has knocke…
INDIANOLA, Iowa (AP) — Joe Biden has called for Bernie Sanders' presidential campaign to "disown" what he calls "doctored video" that some San…
A boy armed with a gun killed three children and a woman inside a Utah home, then accompanied a fifth victim to a hospital, where he was arres…
NEW ORLEANS (AP) — A misdemeanor simple battery warrant for Cleveland Browns wide receiver and former LSU star Odell Beckham Jr. has been resc…
President Donald Trump's legal team issued a fiery response ahead of opening arguments in his impeachment trial while House Democrats laid out…
PHOENIX (AP) — An Arizona lawmaker wants the state's voters to approve a measure that would ensure the families of police, firefighters and ot…