Earl Cameron, who was one of the first Black actors to perform in mainstream British films and played supporting roles to enduring entertainme…
LAS VEGAS (AP) — The nearly quarter-million dollars in winning wagers reportedly placed at MGM Resorts last Sunday might be the largest sports…
KANSAS CITY, Mo. (AP) — The Missouri Democratic Party's chairwoman is stepping aside until at least September.
WASHINGTON (AP) — Officials across the country pleaded with Americans to curb their enthusiasm for large Fourth of July crowds Saturday even a…
The Latest on protests over racial inequality:
BALTIMORE (AP) — Johns Hopkins University is investigating the discovery of a rope tied into a noose at a construction site in a building it o…
PHOENIX (AP) — Phoenix officials are set to begin the process of changing the names of two streets — one seen as demeaning to indigenous Nativ…
TOPEKA, Kan. (AP) — A weekly Kansas newspaper whose publisher is a county Republican Party chairman posted a cartoon on its Facebook page like…
ST. PETE BEACH, Fla. (AP) — Florida and Texas reported record daily increases in confirmed coronavirus cases Saturday, the latest sign that th…
SANTA FE, N.M. (AP) — New Mexico officials have announced that the Federal Highway Administration has designated the state's first alternative…
AUSTIN, Texas — Texas has reported its biggest daily increase in the number of confirmed coronavirus cases — 8,258. Hospitalizations also cont…
PRESTON, Idaho (AP) — A judge has sentenced six men in eastern Idaho after they pleaded guilty to poaching 16 elk and three mule deer, authori…
NEW YORK (AP) — Federal authorities arrested a man Saturday they say supplied glass bottles to a woman charged with hurling a Molotov cocktail…
IRVING, Texas (AP) — Police in a Dallas suburb shot and killed a man Saturday after he reportedly shot his wife and opened fire on the officer…
DELRAY BEACH, Fla. (AP) — A man photographed fleeing smoke and debris as the south tower of the World Trade Center crumbled just a block away …
AMERICAN FORK, Utah (AP) — A former Philadelphia Phillies pitcher and three others died in a plane crash in rural Utah.
CHARLOTTE, N.C. (AP) — A North Carolina couple and their two daughters were among five people killed in a chain of car crashes started by a sp…
NEW YORK (AP) — The coronavirus outbreak moved the Nathan's Famous Hot Dog Eating Contest from the Coney Island boardwalk to an undisclosed in…
WASHINGTON (AP) — President Donald Trump has a vision for his second term, if he wins one, of establishing a "National Garden of American Hero…
SEATTLE (AP) — A 27-year-old man drove a car onto a closed freeway in Seattle early Saturday and barreled through a panicked crowd of proteste…

Tabitha Health Care Services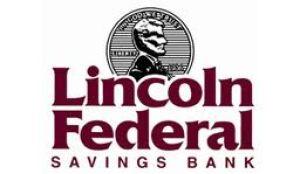 Lincoln Federal Savings Bank
LOS ANGELES (AP) — As the coronavirus surges in the state, Californians celebrated Independence Day with virtual parades featuring air flyover…
LONDON (AP) — The father of British Prime Minister Boris Johnson has defended his decision to fly to Greece via Bulgaria in order to "COVID-pr…
GREENBELT, Md. (AP) — A federal judge has extended the court-ordered hospitalization of a Maryland man deemed mentally unfit for trial on char…
TOLEDO, Ohio (AP) — An officer who was responding to a call in a store parking lot was shot and killed early Saturday morning by an intoxicate…
LE COUDRAY-MONTCEAUX, France (AP) — France's new prime minister said Saturday his government will focus on keeping French manufacturing jobs a…
WASHINGTON (AP) — The death of an inmate at a federal jail in Los Angeles this past week has been ruled a homicide, resulting from stab wounds…
The latest attempt from professional record-breaker David Rush, who has broken 100-plus Guinness World Records, saw him take 92 wet sponges to…