Style-wise, Inauguration Day was short on surprises and long on symbolism. Here's a look at what was worn by the new president, first lady, vi…
JUNEAU, Alaska (AP) — President Joe Biden's administration announced plans Wednesday for a temporary moratorium on oil and gas leasing in Alas…
NEW YORK (AP) — The National Rifle Association is in a double-barreled legal battle for its future, moving forward with its bankruptcy case wh…
WASHINGTON (AP) — Three new senators were sworn into office Wednesday after President Joe Biden's inauguration, securing the majority for Demo…
WASHINGTON (AP) — President Joe Biden is moving swiftly to dismantle Donald Trump's legacy on his first day in office, signing a series of exe…
HOMESTEAD, Fla. (AP) — Immigrants cheered President Joe Biden's plan to provide a path to U.S. citizenship for about 11 million people without…
WASHINGTON (AP) — The Latest on Joe Biden's presidential inauguration (all times local):
WASHINGTON (AP) — Joe Biden was sworn in as the 46th president of the United States on Wednesday, declaring that "democracy has prevailed" and…
HONOLULU (AP) — Hawaii lawmakers opened a new legislative session Wednesday, with coronavirus protections in place like masks and clear plasti…
TORONTO (AP) — Construction on the long disputed Keystone XL oil pipeline halted Wednesday as incoming U.S. President Joe Biden decided to rev…
DETROIT (AP) — Former Detroit Mayor Kwame Kilpatrick, who has served more than seven years of a 28-year prison sentence for corruption crimes,…
BIRMINGHAM, Ala. (AP) — Police in Alabama fatally shot a suspect who authorities said fired at officers multiple times on Wednesday.
Rare for an inaugural address, President Joe Biden issued a strong repudiation of white supremacy and domestic terrorism seen on the rise unde…
The nation's largest vaccination campaign in history encounters confusion and delays, while frustration mounts over reduced shipments of vacci…
BEIJING (AP) — The U.S.'s accusation of genocide against China touches on a hot-button human rights issue between China and the West.
SALEM, Ore. (AP) — Normally quiet streets around U.S. state capitol buildings have looked more like battlegrounds recently, putting those who …
TALLAHASSEE, Fla. — Florida's surgeon general is urging the federal government to increase allotments of coronavirus vaccine to states like hi…
WASHINGTON (AP) — The Senate on Wednesday confirmed Avril Haines as director of national intelligence, giving President Joe Biden the first me…
COLLEGE PARK, Md. (AP) — For years, legions of QAnon conspiracy theory adherents encouraged one another to "trust the plan" as they waited for…
SALT LAKE CITY (AP) — President Joe Biden said Wednesday he plans to review the Trump administration's downsizing of two sprawling national mo…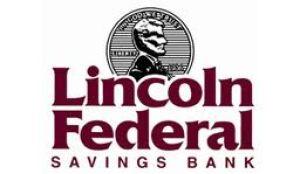 Lincoln Federal Savings Bank

Tabitha Health Care Services
The Senate has voted to confirm Avril Haines as the new director of national intelligence, giving President Joe Biden the first member of his Cabinet.
SALT LAKE CITY (AP) — Salt Lake City students are expected to resume in-person learning for at least two days per week amid arguments by legis…
WASHINGTON (AP) — Senate confirms Avril Haines as intelligence director, giving President Biden first member of his Cabinet.
WASHINGTON (AP) — The coronavirus pandemic and threats of violence made the inauguration of the 46th president one of the most unusual in Amer…
In his first hours as president, Joe Biden struck at the heart of President Donald Trump's policy legacy, signing executive actions that rever…
ATLANTA (AP) — Some of Georgia House Speaker David Ralston's top lieutenants got new posts as the Republican announced new chairs for committe…
WASHINGTON (AP) — President Joe Biden returned the United States to the worldwide fight to slow global warming in one of his first official ac…