A year ago, Shoshana Zuboff dropped an intellectual bomb on the technology industry. She hasn't stood still since.
WASHINGTON (AP) — After months of political wrangling, House Democrats agreed Tuesday to President Donald Trump's revamped version of a 25-yea…
MADISON, Wis. (AP) — The push to legalize medical marijuana in Wisconsin grew Wednesday with the unveiling of a bill introduced for the first …
LANSING, Mich. (AP) — Michigan's Legislature will vote Wednesday to legalize sports betting and internet gambling, expanding options for gambl…
PRISTINA, Kosovo (AP) — Kosovo's outgoing parliament speaker says he was questioned at a Netherlands-based court investigating crimes against …
THE HAGUE, Netherlands (AP) — Nobel Peace Prize winner and former political prisoner Aung San Suu Kyi denied Wednesday that Myanmar's armed fo…
HARTFORD, Conn. (AP) — In a story Nov. 19 about changes inside hospital psychiatric units, The Associated Press incorrectly described the stan…
OKLAHOMA CITY (AP) — A civil rights group has filed a federal class-action lawsuit against court officials in central Oklahoma, alleging a cou…
BALTIMORE (AP) — A commercial real estate developer is handing out a total of $10 million in bonuses to its 198 employees.
NEW YORK (AP) — U.S. stocks edged mostly higher in midday trading Wednesday as investors watch closely for developments on trade and await the…
A Georgia man has apologized on-camera for slapping a female reporter's rear on live TV after the video clip garnered outrage among millions w…
European Commission President Ursula von der Leyen wants to put up 100 billion euros ($130 billion) to help EU nations that still heavily rely…
LOS ANGELES (AP) — It was two weeks before cameras were to start rolling on a film about the sexual misconduct scandals at Fox News that ended…
Until the Cambridge Analytica scandal turned what had been a slowly gestating backlash against the technology industry's intrusive trajectory …
WASHINGTON (AP) — The Justice Department's internal watchdog told Congress on Wednesday that he is concerned that "so many basic and fundament…
ALGIERS, Algeria (AP) — Algeria's powerful army chief promises that a presidential election on Thursday will chart a new era for a nation wher…
BATON ROUGE, La. (AP) — In the middle of a record-breaking, undefeated LSU college football season, Louisiana's lawmakers have a special perk …
RICHMOND, Va. (AP) — One of the nation's largest energy producers is launching a $200 million effort to convert methane from cow manure into n…
The International Criminal Court announced Wednesday that two alleged leaders of a predominantly Christian militia involved in a bitter confli…
MADRID (AP) — Teenage climate activist Greta Thunberg said she was surprised and honored Wednesday to learn she had been named Time's youngest…

Tabitha Health Care Services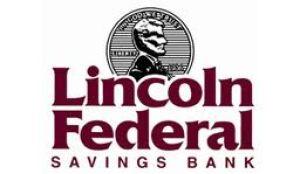 Lincoln Federal Savings Bank
NEW YORK (AP) — Married to a world-famous opera star, Yusif Eyvazov found in building his own career that "the most difficult thing was to pro…
ATLANTA (AP) — Atlanta police charged a mother with cruelty to children Wednesday after her special needs teenager was found abandoned at a do…
OAKLAND, Calif. (AP) — The president of the Oakland City Council in the San Francisco Bay Area is proposing bringing a cruise ship to the city…
CORPUS CHRISTI, Texas (AP) — A naval air station in Texas was locked down Wednesday after an armed person who was later taken into custody was…
Near the end of a marathon impeachment hearing in the House of Representatives last month, former White House national security aide Fiona Hil…
New York (AP) — Y.C. Jao was a respected Chinese correspondent working for The Associated Press in April 1949 when Mao Zedong's Red Army storm…
NEW ORLEANS (AP) — The second of two suspects has been arrested in connection with a Thanksgiving weekend shooting that wounded 12 people at t…