UNITED NATIONS -- The head of the world's largest humanitarian network is urging governments and institutions to combat "fake news" about COVI…
President-elect Joe Biden has long suggested a national mask mandate as the solution to stemming the spread of the coronavirus. However, doing…
WASHINGTON (AP) — Dr. Scott Atlas, a science adviser to President Donald Trump who was skeptical of measures to control the coronavirus outbre…
LOS ANGELES (AP) — A hacker who made dozens of phony bombing and shooting threats to schools in the United States and the United Kingdom and m…
LOS ANGELES (AP) — Federal authorities announced new charges and additional defendants Monday in a wide-ranging corruption case against a Los …
WASHINGTON (AP) — AP source: Trump science adviser Scott Atlas, skeptic of measures to control coronavirus, leaves White House post.
PHOENIX (AP) — Democrat Mark Kelly is scheduled to take is seat in the U.S. Senate on Wednesday after state officials formalized his victory.
Two battleground states, Wisconsin and Arizona, certified their presidential election results Monday in favor of Joe Biden, even as President …
SACRAMENTO, Calif. (AP) — California will provide temporary tax relief and $500 million in aid to small businesses struggling because of coron…
Americans returning from Thanksgiving break faced strict new coronavirus measures around the country Monday as health officials brace for a di…
CONCORD, N.H. (AP) — Hot days at the New Hampshire Statehouse traditionally feature a formal motion to allow men to remove their jackets. This…
The Supreme Court sounded skeptical Monday that President Donald Trump could categorically exclude people living in the country illegally from…
DENVER (AP) — As Colorado's Democrat-led Legislature convened Monday for a special session, a GOP staff member who tested positive for COVID-1…
ATLANTA (AP) — Gov. Brian Kemp said Monday that he expects vaccinations of health care workers in Georgia against COVID-19 to begin in the sec…
WILMINGTON, Del. (AP) — President-elect Joe Biden's pick to lead the Office of Management and Budget is quickly emerging as a political battle…
IOWA CITY, Iowa (AP) — Iowa officials on Monday certified a Republican candidate as the winner by six votes of an open seat in the U.S. House,…
MINNEAPOLIS (AP) — Minnesota budget officials will release a fresh forecast Tuesday showing how bad a hit state finances have taken from the c…
MADISON, Wis. (AP) — Joe Biden's victory in battleground Wisconsin was certified Monday following a partial recount that only added to his 20,…
Here's what's happening Monday with the coronavirus pandemic in the U.S.:
NEW YORK (AP) — Newly detained immigrants must appear before a judge within 10 days, rather than the weeks or months they've sometimes had to …

Tabitha Health Care Services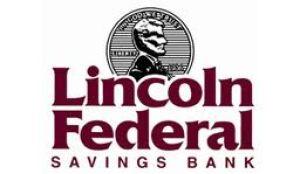 Lincoln Federal Savings Bank
Nearly 1.2 million people passed through U.S. airports Sunday, the largest number since the pandemic gripped the country in March, despite ple…
WILMINGTON, Del. (AP) — With unemployment still high and the pandemic threatening yet another economic slump, President-elect Joe Biden is ass…
ATLANTA (AP) — U.S. Rep. Austin Scott of Georgia has tested positive for COVID-19, making him the third Georgia congressman to contract the virus.
MADISON, Wis. (AP) — Wisconsin Gov. Tony Evers signs certification of Joe Biden's win ahead of promised lawsuit from President Donald Trump.
The San Francisco 49ers will play two home games in Arizona after new coronavirus regulations put in place by officials in Northern California…
WASHINGTON (AP) — Major Biden is getting an early start in the spotlight as a presidential pet after a play date ended with his owner, Preside…
Moderna Inc. said Monday it was asking U.S. and European regulators to allow emergency use of its COVID-19 vaccine as new study results confir…