DENVER (AP) — Shots fired between two men and police officers at a shopping district in a Denver suburb left one person dead and at least one …
The rampage drew thousands to the park, many brandishing bats, clubs, sticks and knives. Groups of white youths marauded through the park, pum…
CHICAGO (AP) — A tornado swept through communities in heavily populated suburban Chicago, damaging more than 100 homes, toppling trees, knocki…
WASHINGTON (AP) — The White House said Monday it views the Senate's work on an elections bill overhaul and changes being offered by Sen. Joe M…
PHOENIX (AP) — Authorities on Monday identified the man accused of plowing his pickup truck into a group of bicyclists taking part in a weeken…
TOKYO — Thousands of Japanese companies began distributing COVID-19 vaccines to workers and their families Monday in an employer-led drive rea…
DETROIT (AP) — A clash over the Michigan Constitution hit the state's highest court Monday as a commission that must draw seats for Congress a…
BISMARCK, N.D. (AP) — The North Dakota Republican Party has a new leader.
IDAHO FALLS, Idaho (AP) — Less than half of nursing home workers in Idaho have been vaccinated against COVID-19, the Centers for Medicare and …
COLUMBIA, S.C. (AP) — South Carolina's nearly $11 billion budget was sent to the governor's desk on Monday as lawmakers cut close the deadline…
WASHINGTON (AP) — Congressional negotiators and the White House appear open to striking a roughly $1 trillion deal on infrastructure. But they…
IDAHO FALLS, Idaho (AP) — The U.S. Department of Energy has awarded a new $6.4 billion contract to clean up nuclear waste at its sprawling sit…
LAS VEGAS (AP) — A convicted murderer facing lethal injection in late July in Nevada wants a federal judge to at least delay his execution lon…
SAN JUAN, Puerto Rico (AP) — An oil refinery in the U.S. Virgin Islands that contaminated the environment in a series of events that forced sc…
O'FALLON, Mo. (AP) — St. Louis and adjoining St. Louis County filed a lawsuit Monday seeking to block Missouri's new law barring state and loc…
A San Diego-area school district has apologized for an incident in which tortillas were hurled at a basketball team from a mostly Latino high school.
NEW YORK (AP) — Stocks rebounded on Wall Street Monday, clawing back most of their sharp loss from last week, as the initial jolt passes from …
CAMP HILL, Ala. (AP) — Girls have often lived a life of abuse, abandonment or neglect by the time they land at a Christian youth home in rural…
ELKINS, W.Va. (AP) — A West Virginia postal carrier who pleaded guilty to altering mail-in requests for absentee voter ballots was sentenced t…
WASHINGTON (AP) — The Supreme Court decided unanimously Monday that the NCAA can't enforce rules limiting education-related benefits — like co…

Tabitha Health Care Services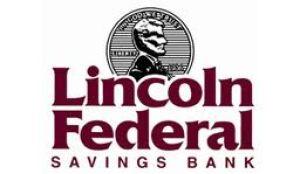 Lincoln Federal Savings Bank
COVID-19 deaths in the U.S. have dipped below 300 a day for the first time since the early days of the disaster in March 2020, while the drive…
MACON, Ga. (AP) — The Macon Water Authority will pay its former leader $1.4 million through 2024 after board members agreed to a settlement wi…
TRENTON, N.J. (AP) — New Jersey residents would get a number of tax benefits under an agreement the state's Democratic governor and Legislatur…
McDONOUGH, Ga. (AP) — A judge is weighing whether to dismiss claims brought by a group of voters who allege that fraud during the November gen…
YEREVAN, Armenia (AP) — Results released Monday showed that the party of Armenia's acting Prime Minister Nikol Pashinyan won snap parliamentar…
RALEIGH, N.C. (AP) — North Carolina Senate Republicans unveiled a two-year state budget proposal Monday that sticks to earlier spending limits…
MADISON, Wis. (AP) — Superintendents, school board members and other education leaders on Monday demanded that Republican lawmakers devote mor…