NCAA champions, COVID-19, volcanoes, gun control, unions and the Mexico border all made headlines this week. Think you followed the news? Try …
WASHINGTON (AP) — For more than a half-century, the voice emerging from the U.S. Chamber of Commerce's monolithic, Beaux Arts-styled building …
BATON ROUGE, La. (AP) — Talk of "tax reform" has returned to the Louisiana Capitol, with the House and Senate's Republican leaders making it t…
SALT LAKE CITY (AP) — One of two sheriff's deputies wounded in a shootout outside the Salt Lake City area's jail lost his eye but the other ha…
LAS VEGAS (AP) — Nevada's Republican Party voted to censure the secretary of state, accusing her of failing to fully investigate allegations o…
MONTGOMERY, Ala. (AP) — Two Alabama state senators say they want to divert part of a statewide property tax tied to the legacy of the Confeder…
PALM BEACH, Fla. (AP) — It was supposed to be a unifying weekend for a Republican Party at war with itself over former President Donald Trump'…
KOSHKONONG, Mo. (AP) — A 28-year-old man has been charged in the fatal shooting of one person and the wounding of three more at a convenience …
LONDON (AP) — The death of Prince Philip has left a "huge void" in Queen Elizabeth II's life, their son Prince Andrew said Sunday, as Princess…
OKLAHOMA CITY (AP) — A former state representative with a reputation for anti-Islamic rhetoric has been elected as chairman of the Oklahoma Re…
DETROIT — Michigan Gov. Gretchen Whitmer vowed to keep pushing the White House for more COVID-19 vaccines as the state experiences a spike in cases.
WASHINGTON (AP) — Two big South Korean electric vehicle battery makers said Sunday they have settled a long-running trade dispute that will al…
BRUNSWICK, Ga. (AP) — A federal judge is letting part of a lawsuit proceed alleging a Georgia county denied services to residents of Sapelo Is…
MILAN (AP) — The Alan Kurdi rescue ship operated by a German nongovernmental organization has been released by an administrative court in Ital…
TEL AVIV, Israel (AP) — U.S. Defense Secretary Lloyd Austin on Sunday declared an "enduring and ironclad" American commitment to Israel, reinf…
CAMARILLO, Calif. (AP) — The average U.S. price of regular-grade gasoline held steady over the past two weeks at $2.94 per gallon.
HONOLULU (AP) — An armed man who barricaded himself inside a hotel room at a resort in Honolulu and fired shots through the door was still in …
CARTERSVILLE, Ga. (AP) — Gov. Brian Kemp has appointed a Cartersville lawyer as district attorney for Bartow and Gordon counties.
Nearly 19,000 children traveling alone were stopped at the Mexican border in March, smashing previous highs set during periods of heavy child …
MOSCOW (AP) — Kyrgyzstan's national elections commission says voters have overwhelmingly approved a new constitution that substantially increa…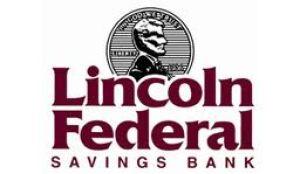 Lincoln Federal Savings Bank

Tabitha Health Care Services
LONDON (AP) — Millions of people in Britain will get their first chance in months for haircuts, casual shopping and restaurant meals on Monday…
LAS VEGAS (AP) — A desert city built on a reputation for excess and indulgence wants to become a model for restraint and conservation with a f…
HILO, Hawaii (AP) — Two state Senate committees have voted to advance a House bill that would reconfigure how the aerospace industry is manage…
MADRID (AP) — Spanish authorities said Sunday that they had recovered the bodies of four migrants from a boat along with 19 survivors who had …
About 40% of all abortions in the U.S. are now done through medication — rather than surgery — and that option has become all the more pivotal…
ANCHORAGE, Alaska (AP) — The acting mayor of Anchorage has asked the Assembly to extend through mid-July an emergency proclamation in response…
ANCHORAGE, Alaska (AP) — A proposal by Alaska Gov. Mike Dunleavy's administration to allow off-road vehicles on Alaska roads has raised safety…