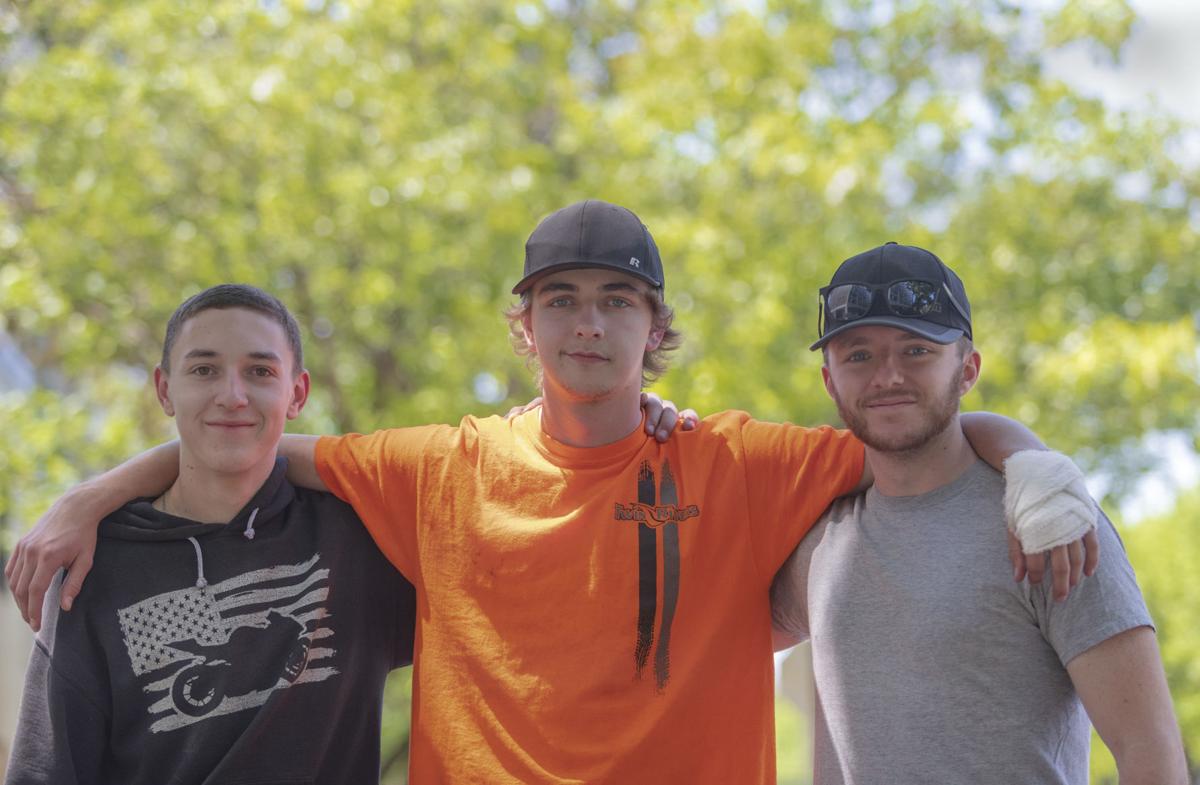 Not all heroes wear capes. Some, it turns out, just came to town planning to cruise O Street.
Recent Beatrice High School graduates Xavier Packett and Dillon Siebe said they were in Lincoln on Saturday night to do just that. Instead, their night involved impromptu firefighting and a run-in with law enforcement.
Packett and Siebe, along with 22-year-old David Lehmkuhl of Crete, followed  protesters angry over the death of George Floyd in Minneapolis to the County-City Building, where a standoff with police occurred.
The situation was peaceful, Siebe said, until items thrown by protesters spurred law enforcement to fire rubber bullets and tear gas canisters into the crowd. 
Then, Packett and Siebe said, they saw vandals breaking windows and starting a fire inside a nearby office building. 
"It was honestly just saddening to us," Siebe said. 
It was a small fire, Siebe said, just a couple notebooks. Packett said the pair hesitated for a moment but then ran inside and extinguished the fire with a bottle of water. 
Next, Siebe said, the pair saw a larger fire in a nearby building, which they ran to put out with fire extinguishers they grabbed from one of the buildings.
That became the pattern of their evening, he said, running back and forth between three buildings along Lincoln Mall, which stretches east from the County-City Building on South 10th Street to the state Capitol. 
Eventually, Siebe said, Lehmkuhl joined them with a fire extinguisher. Packett said the trio put out about 10 fires, which grew larger and larger as the night went on. 
They ran back and forth again and again, searching through the buildings for more fires, Siebe said. The tear gas stung their eyes, and Lehmkuhl said he was hit with a rubber bullet. 
Then, Siebe said, law enforcement moving down Lincoln Mall stopped them, told them to put their hands up and get on the ground. 
"All I remember is thinking 'Man, I really hope I don't get shot,'" Siebe said. 
All three were cuffed and taken to a squad car, Packett said, even as others in the crowd yelled to officers that the young men were helping. After they explained what they were doing and bystanders backed them up, Siebe said officers let them go and escorted the two Beatrice teens back to their car.
Siebe said they weren't happy to be detained, but understood the officers' intent. 
"I definitely understand their aggression with everything that was going on," he said. 
Once released, Packett said, they had a good interaction with the officers, who were apologetic.
Siebe and Packett said they are both recent graduates who plan to join the military.
Their friend, Alex Ewald of Beatrice, said this is a typical example of the kind of people Siebe and Packett are.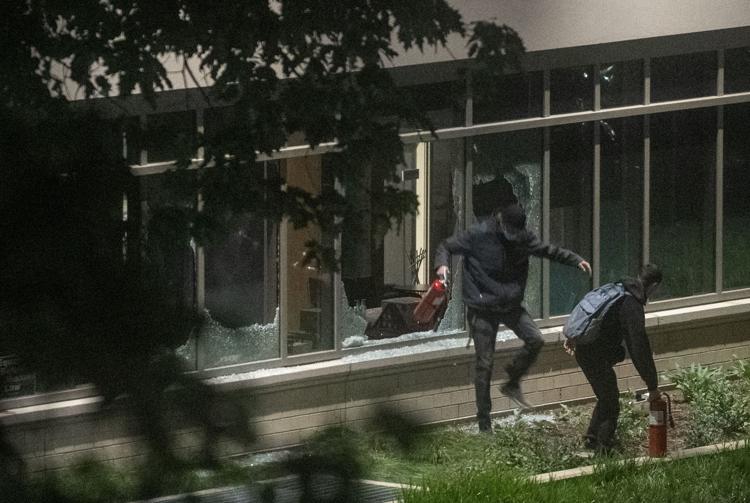 "It doesn't surprise me that this is something that they would want to do," Ewald said.
Lehmkuhl, an employee of Allo Communications in Lincoln, said he came to see what was going on after watching protests erupt across the nation in recent days. He arrived at the County-City Building before the first tear gas canisters were released. 
"That's when things really started popping off," he said.
It's frustrating, Lehmkuhl said, to see the efforts of legitimate protesters be accompanied by violence and vandalism against properties in the area that have nothing to do with the situation. 
Packett said he, too, was frustrated with the destruction.
"They can protest," he said, "but it's turned away from protesting for George Floyd." 
Wendy Birdsall, president of the Lincoln Chamber of Commerce, whose office is in one of the vandalized buildings, called the young men heroes.
"They risked life and limb for property. For them to do that is just heroic. They chose to say 'Stop.'"
All three young men came back to Lincoln to help with the cleanup Sunday morning. Siebe said he and Packett went back to Beatrice to change clothes, but haven't slept since Friday night. 
As for his help, Lehmkuhl said it's what should be expected. 
"It's what being a good neighbor means," he said. 
Get local news delivered to your inbox!
Subscribe to our Daily Headlines newsletter.