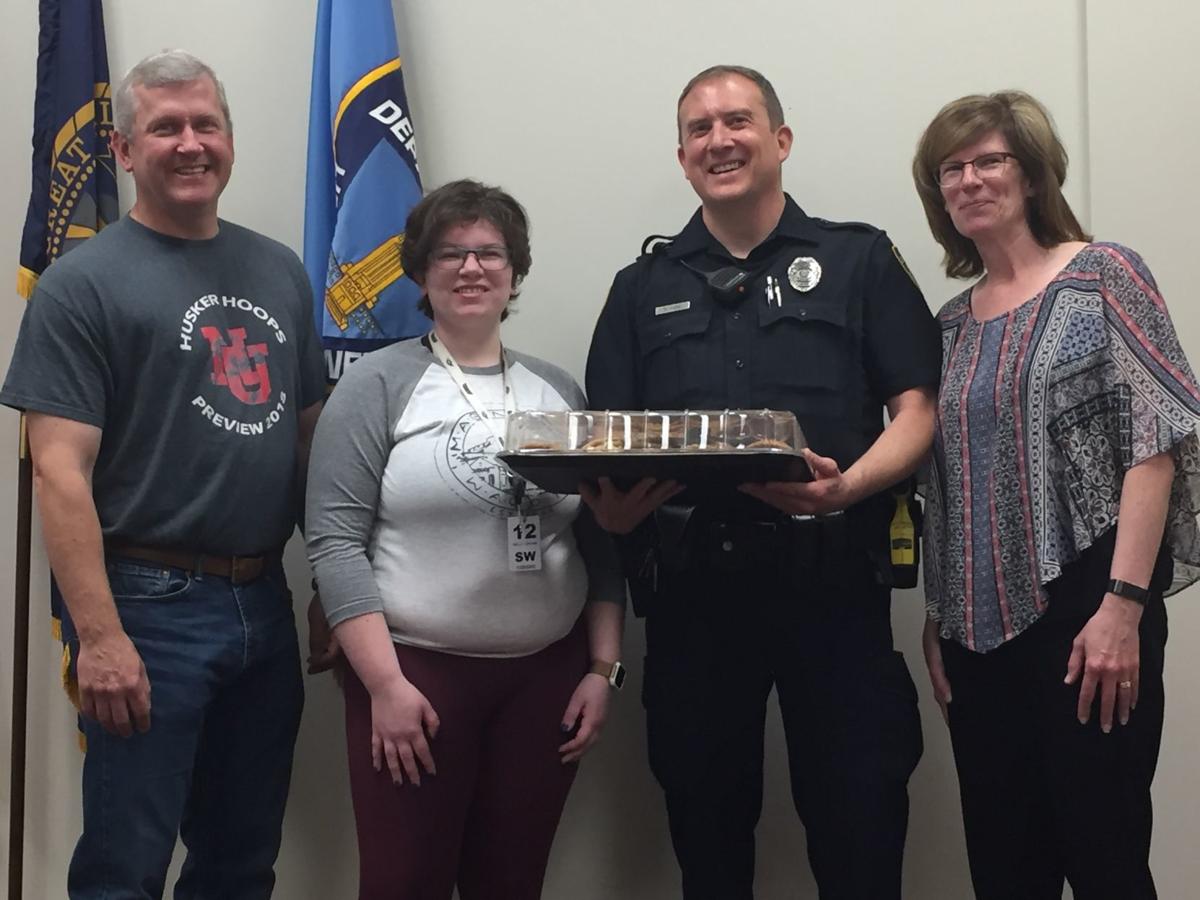 Lincoln Police Department officer Brian Ward remembers the incident vividly, even though it happened 12 years ago.
It was just after 8:30 a.m. on May 23, 2007, when a car hit kindergartner Molly Lanham in front of her mother, Amy, as they were walking to her bus stop. 
When Ward responded to the call for service, he found Amy Lanham begging for help. The car had driven off, and Molly was lying on the ground with a broken femur, collapsed lung, a cracked skull and a traumatic brain injury. 
With Ward's help, Molly Lanham was flown by helicopter to a hospital and survived the incident. The driver was eventually arrested, Molly Lanham went back to school and Ward never saw the family after that.
But Molly Lanham and her family wanted to thank Ward 12 years later, just before she gets her high school diploma from Lincoln Southwest High School. She met Ward for the second time in her life, though this time with a box of cookies and a hug.
"I do remember that day," Ward said on Thursday morning. "To actually finally meet you guys and get a little closure on our end, it's great to see things have turned out as best as they could."
You have free articles remaining.
Molly Lanham has little to no memory of the accident.
"I barely remember what happened without people telling me what happened," she said.
Ward never forgot, and said the closure provided him with a sense of relief. After responding to the accident, he said he didn't have time to decompress before moving onto the next call for service without knowing whether Molly Lanham would survive. The incident weighed on him and he sought counselling.
"You have to keep it together and stay composed and do your job," Ward said. "At the end of the day, you still have all that on top of you."
Amy Lanham expressed her gratitude as well Thursday.
"We have our walking, talking miracle today because of the response from people here in Lincoln," she said. "We are incredibly thankful for the service people in Lincoln provide, because it does make a difference."