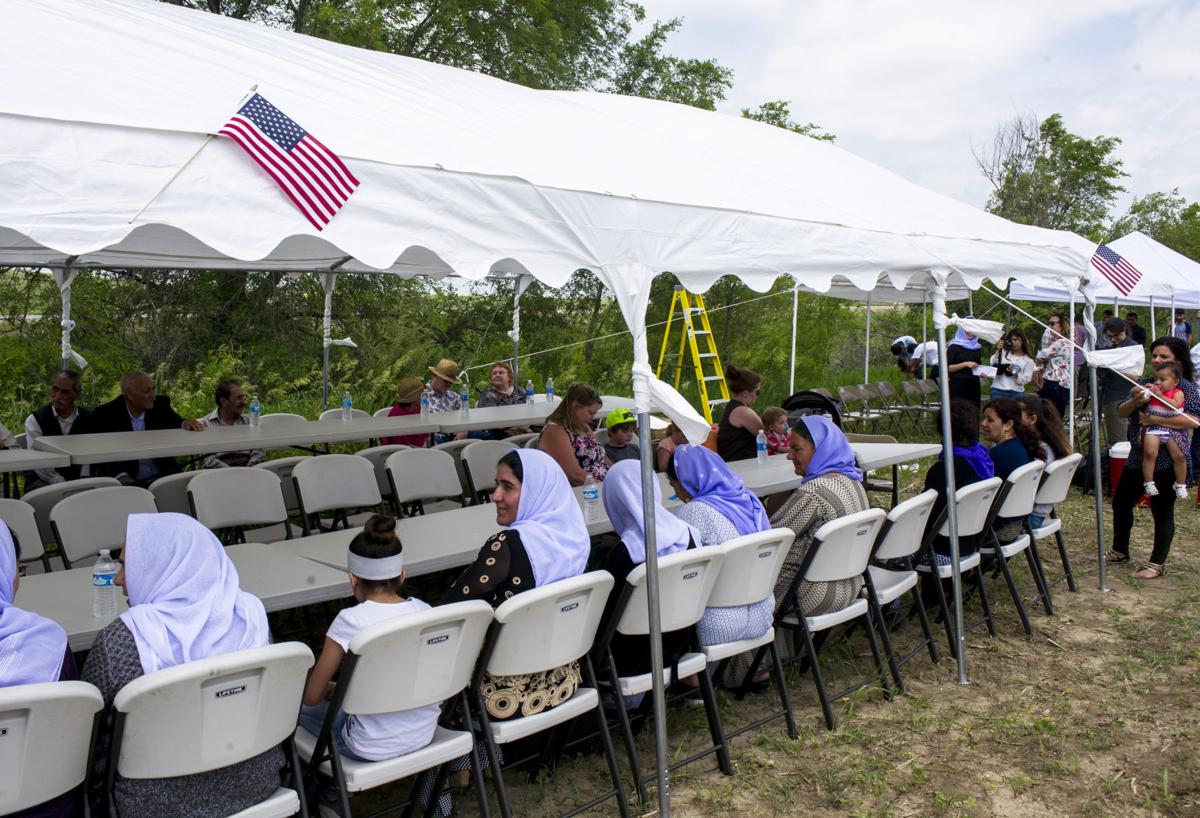 MALCOLM — At the base of a hill on the edge of a 20-acre field covered by low weeds, 250 people gathered under and around white tents to celebrate the establishment of Nebraska's newest cemetery.
They feasted, piling styrofoam plates high with stuffed grape leaves, spiced rice and vegetables, grilled chicken, beef-filled dumplings swimming in a red sauce, pickles and flat bread. The food of the Yazidi people.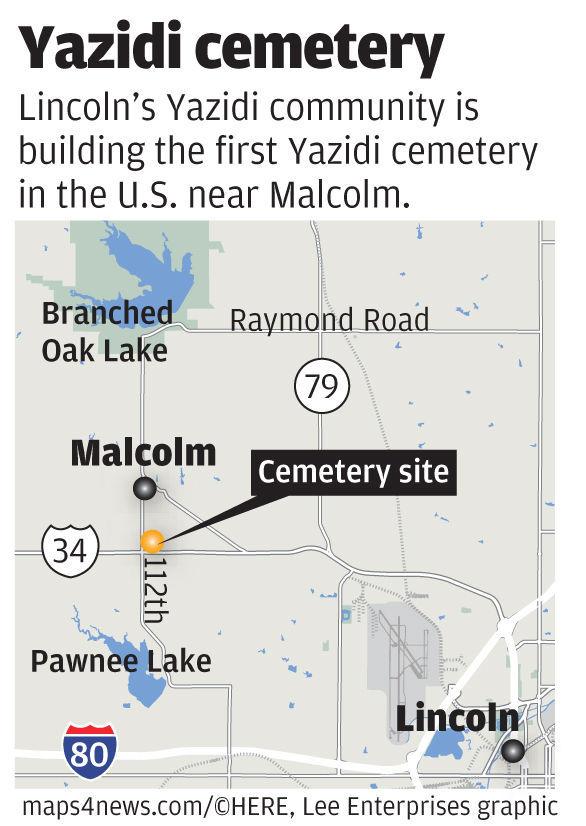 American flags decorated the cemetery entrance and tables. Over a speaker plugged into an iPhone, Baba Sheikh, a Yazidi religious leader in Iraq, said a prayer.
"This is an important event for us and all our people here," Taalo Khudhur, the local Yazidi elder who dialed up Baba Sheikh for the event, said through an interpreter. "It's important to have land here where we can carry out our traditions in the United States."
Bought by the United Yezidi Community of America for $150,500 in October, the 20-acre cemetery consists of little more than a simple gravel drive leading to a field among the rolling hills northwest of Lincoln. (The group's name uses an alternate spelling of the religion preferred by many of its followers.)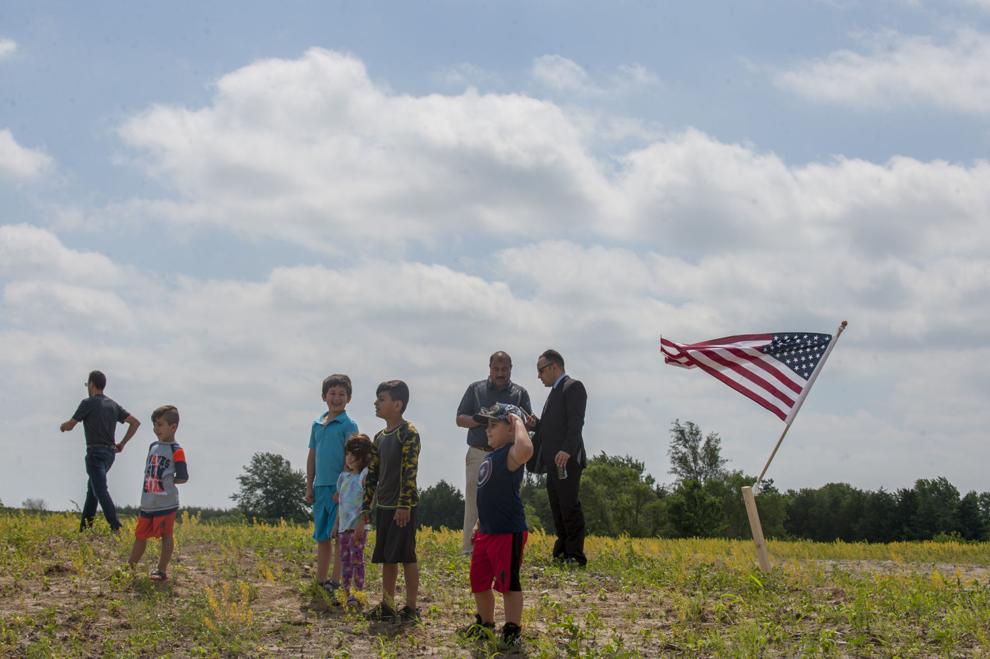 Eventually they plan to plant grass, extend the drive, erect statutes, build a shrine and erect a funeral home to hold gatherings. But after buying the land and spending $20,000 on a culvert and the gravel drive, the organization ran low on funds and is seeking donations to replenish its coffers.
While Lincoln is thought to have the largest concentration of Yazidis in the United States, there are some pockets in other cities. The cemetery will be for all of them, said Khalaf Hesso, co-founder of United Yezidi Community of America.
"This land is a god-chosen land for the Yazidis," said Hesso, a 34-year-old professional interpreter who came to Nebraska with his family 22 years ago.
Yazidis follow an ancient religion for which they have been persecuted for centuries, most recently the 2014 genocide perpetrated by the Islamic State forces in the Yazidi homeland of northern Iraq.
Yazidis living in Lincoln have been talking about establishing a cemetery for more than a decade. The first families made their way to Nebraska in the 1980s after Saddam Hussein began slaughtering people by the thousands in a violent relocation campaign.
Another wave arrived in the U.S. following the Iraq War, many having gotten special immigration visas for working as local interpreters and translators for the armed forces.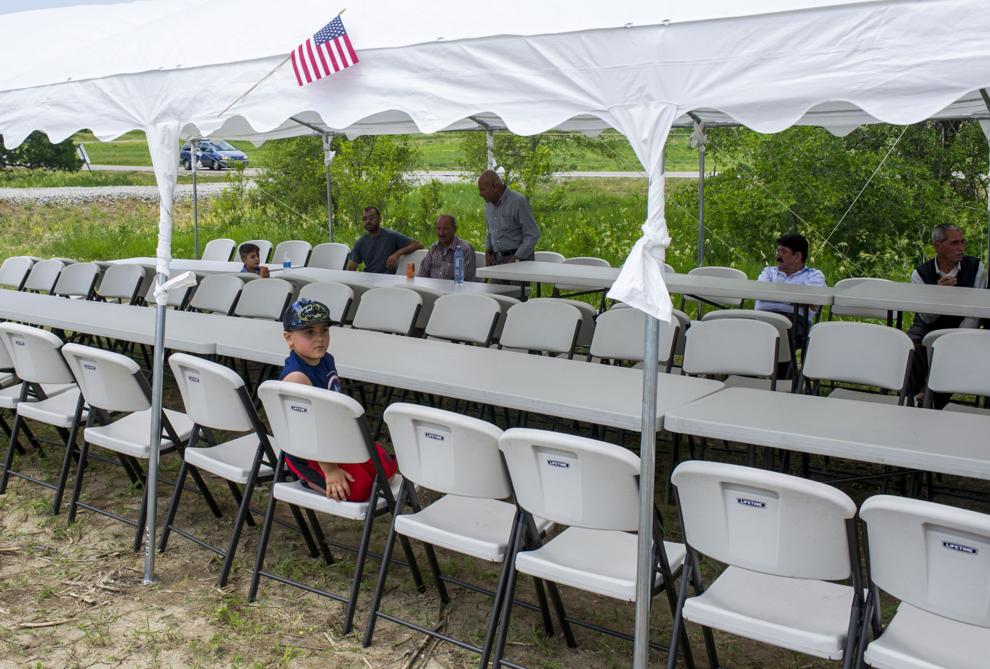 Then came the ISIS offensive in August 2014 and the Sinjar massacre. Islamic fighters destroyed Yazidi homes, shrines and cemeteries, murdered thousands of people, raped and enslaved women and kidnapped children.
Before the onslaught, some adherents to the religion would ship their dead back to Iraq for burial. But that became increasingly difficult and dangerous with the unrest.
And the number of Yazidis in Nebraska, which already had the highest concentration in the United States, continued to grow. Hesso estimates as many as 2,500 Yazidi currently live here.
Lincoln's Yazidis wanted a cemetery, Hesso said. While some believed their community has more pressing concerns, those who wanted the cemetery proceeded with fundraising. It took them nearly two years to find a site. 
With their homes destroyed, there is little left in Iraq to go back to except more persecution, said Faisal Rasho, who moved to Lincoln in October 2010 and is president of the United Yezidi Community of America.
The cemetery binds the Yazidi community together, gives it roots in Nebraska and a holy place for its deceased, Rasho said.
Stephen Lahey, a University of Nebraska-Lincoln professor and chair of classics and religious studies, echoed that sentiment, saying the Yazidi people recognize that they must adapt to survive.
"Given the current uproar about xenophobic fear of Islam in the U.S., theirs is a small-but-real American success story," Lahey said in an email. "Establishing cemeteries shows that American soil provides the opportunity for religious diversity to flourish, even in times like these."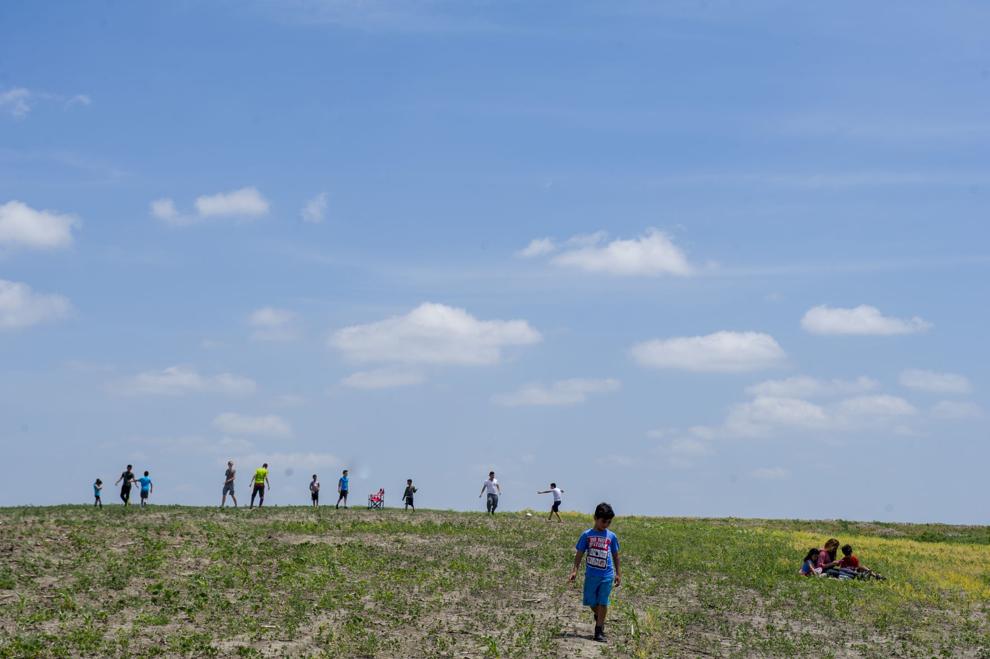 Matthew Barber, an activist for the Yazidi and a University of Chicago scholar, said Yazidis must be careful to ensure that their young people don't forget their heritage.
"This is especially difficult for Yazidis in diaspora, which is a reason why the cemetery is important in preserving Yazidi identity and tradition," Barber said.
Yazidis believe in a single god, that created the world and entrusted it to seven angels, the greatest of which is Tawusî Melek, the peacock angel, who defies God but repents.
While the Yazidi Tawusî Melek is a force for good and intermediary between humanity and the divine, Muslims in Iraq see similarities to the devil, called Shaytan, cast out of heaven and have labeled Yazidis devil-worshipers.
The Yazidi pass their religion from generation to generation through spoken word and stories, but repeated genocides, the Yazidi count 73, and modern life have broken down and weakened tradition, Barber said.
The building of a Yazidi cemetery in Nebraska is a significant step for the local Yazidis in establishing a greater sense of permanence for their community here. It is one more way of saying "Nebraska is home," Barber said.
The cemetery proved controversial with some neighbors.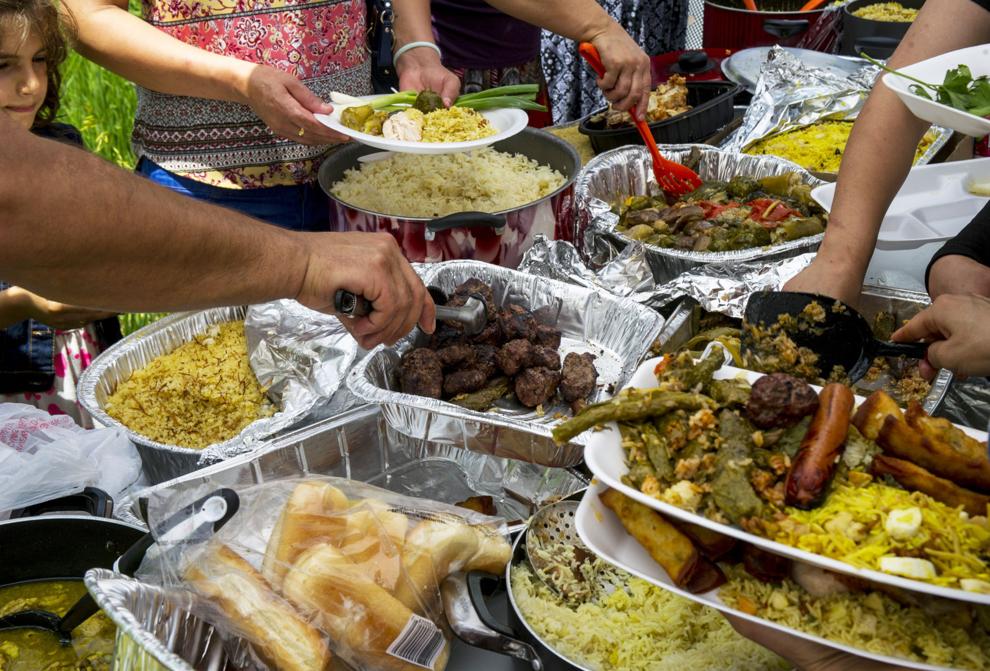 Michael Williams and his wife, Katherine Girario, bought the 20 acres north of the cemetery site in April 2016 planning to build a home and raise cows, pigs, chickens and ducks.
They were horrified when they learned the land to their south would become a cemetery.
Williams, in a recent interview, said he doesn't care what religion the group follows. He doesn't want to live next to dead bodies.
"I would have the same opposition to Catholics, Baptists, Mormons, Jewish. It wouldn't matter," Williams said.
He has a laundry list of concerns, including the possibility of disease, water and soil contamination, decreased property value, having a constant reminder of death nearby, noise from prayers and that state law lets cemeteries use eminent domain to expand once they fill up.
Hesso said the Yazidi will follow all state laws, plan to use burial vaults and caskets, and have consulted other cemeteries, including Wyuka Funeral Home, on best practices.
Williams complained to the Lancaster County Board but learned he could do nothing to stop it.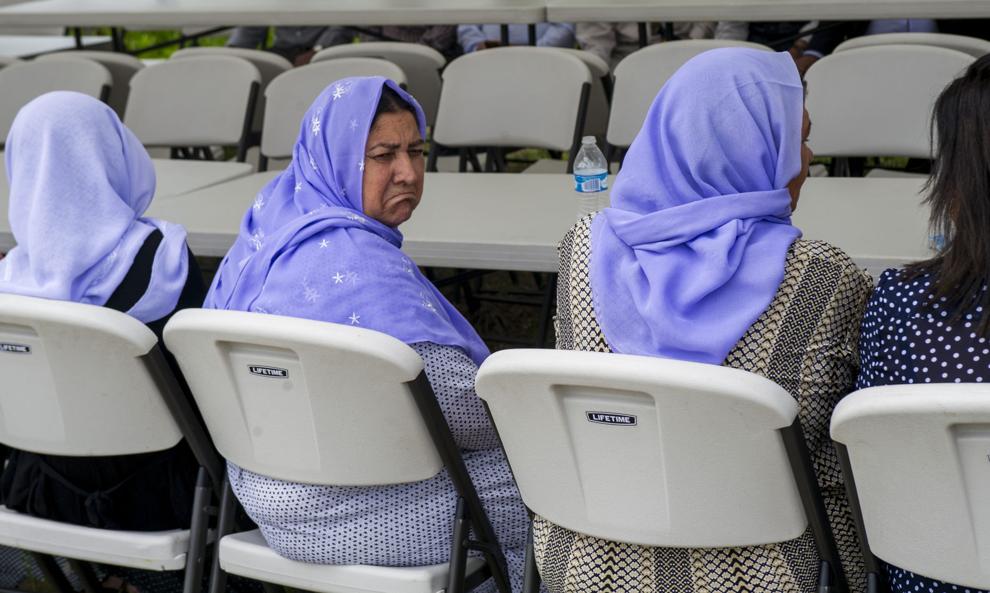 Zoning has allowed cemeteries since its inception in the county in 1968, with the only requirement being that a cemetery has to be on at least 20 acres.
"They've met all the standards we've set out in the zoning code," County Commissioner Jennifer Brinkman, who represents the area where the cemetery will be, said in an interview last week.
"They're entitled to meet those conditions just the way any other religious sect or organization would apply. I'm supportive of the fact they have the ability to do that."
Frustrated, Williams has sought a zoning change, hoping to at least spare others the same disappointment he's experienced. But elected officials have not been receptive to his petition to make several currently permitted and conditional uses of agricultural property instead require a special permit, including dog kennels, churches, cemeteries and group homes.
The couple's dream house is days from being complete, but they already have plans to sell it.