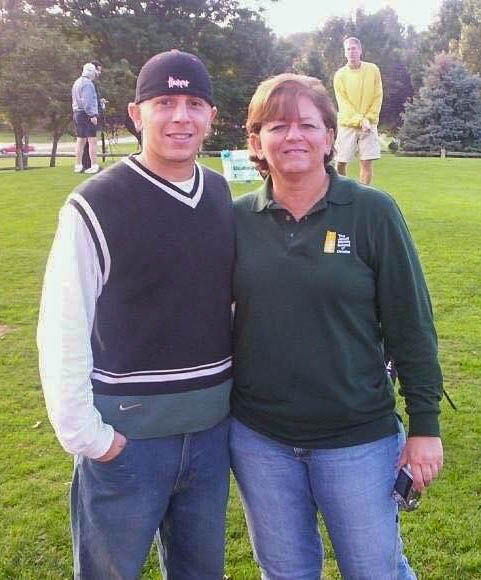 Dona Smith doesn't need a day to remind her.
She doesn't need to circle Nov. 17 on the calendar — International Suicide Survivors Day — to think about the pain of losing her son.
She doesn't need an excuse to try her best to keep another parent from feeling her pain.
"I live the message every day, so no one else has to experience it."
That's this mother's prayer.
Her oldest son, Steve Smith, died Nov. 28, 2011. The 31-year-old drove his truck to a secluded spot outside of Lincoln. He sat down under a tree and shot himself. He left behind a five-page note with messages to all the people he loved.
His mom began speaking out the next year.
She started a podcast called "Surviving Life's Tribulations," featuring people sharing their struggles and how they made it through.
She's starting a new one soon. "Hope It Up Omaha," she'll call it. Same message, different name.
She organized a blood drive in his memory.
She began talking to organizations and civic groups and Facebook friends, raising awareness and working to remove the stigma that surrounds suicide.
"It needs to be talked about."
So people will get help. So she can help herself honor the son she loves.
"I speak about it, that's what helps me. I speak about it every day to somebody."
A few weeks ago, those somebodies were the kids in Boys and Girls Club in North Omaha.
That's her favorite: Talking to kids.
"I want the youth to understand what it's like to be a mother who has to survive her loss every day."
Afterward, she asked the young audience members what troubled them, what made life hard.
Bullying on social media.
Not feeling good enough at school or in sports.
"Maybe they didn't make the team," she says. "Peer pressure. Their parents wanting them to be so perfect."
So many things, she says. Too many things.
Dona lives in Omaha and works for ENCOR, a service provider for people with developmental disabilities. Steve worked there, too.
For years she and her sons — Steve and his younger brother Matt — were involved in Hoop It Up basketball tournaments. As a director, Dona traveled the country and her boys came, too, setting up parking lots and gyms for the 3-on-3 tournaments.
When Dona was an assistant basketball coach at Omaha South High School, Steve coached alongside her.
"We were joined at the hip."
Dona just finished writing an essay she calls "The Final 10 Days," an account of the time before Steve died, what he did and what he said. The moments she now sees as signs.
Such as asking if she thought he'd go to heaven when he died. Dressing up like a diva for a wedding, saying afterward he wanted to go out with his friends one last time.
"I never thought he actually meant it," she wrote.
Steve was an athlete in high school. He loved the Huskers and the Denver Broncos, NASCAR and Dale Earnhardt Jr.
He carried his suffering inside.
"He always had a smile on his face. He'd get along with anybody."
After Steve died, Dona discovered he'd started his goodbye letter on his computer two years before his death. She's still not sure why.
"All I can say is his pain was so great, he just didn't want to be here anymore."
When she shares her story, there are messages she wants her audience to hear.
"That there is help out there. There are people to talk to. Nothing is as bad as not being here anymore."
That suicide is a final solution to a temporary problem.
Pick up the phone, she says. Tell someone. "You don't have to deal with this pain on your own."
She knows about guilt: What could I have done? What could I have said? Why didn't I notice that?
She takes comfort in the message her son left behind, and in his life.
"I celebrate him every day."
Dona doesn't talk about statistics.
Steve's mom just shares her story — and his.
"You can always find stats," she says. "They need to see the tears in my eyes when I talk about it."