His symptoms started with a lack of interest in eating or sleeping. Then the pacing began, back and forth, around the house.
After about a week, he stopped speaking. Questions and conversation flew around him, but he couldn't respond. He just stared blankly.
Bryan Larwood was still moving into adulthood, 21 years old. And here he was, his family consulting with the police, asking them what to do. If nothing changes by tomorrow morning, they said, get him to a hospital.
And that's where he ended up, where doctors diagnosed him with schizophrenia. He had no hallucinations, no delusions. He wasn't hearing voices. The problem was he had no thoughts at all.
"It's peaceful at first," Larwood explains. "It's serene. And then you kind of go into a panic mode when you know you can't think."
He left the hospital with a medication, risperidone, an antipsychotic. And he faced a complex recovery, having to relearn so many taken-for-granted things. How to add, subtract. What to eat. 
"I just got lost in everything," he said. 
Then the little tremors started. He began to feel antsy. He'd been taking the medication for a while. Three months, maybe six.  
"I just thought, this is the problem, I'll just stop taking it, and the problem will go away," he said. "And while the side effects went away, the symptoms came back. That was kind of the catch." 
But he made a decision. He'd rather cope with the symptoms than take the medication and not be able to do the things he enjoyed. 
Still, not so simple to live that way. 
An altercation landed Larwood in the Douglas County jail, and from there the Lincoln Regional Center for what was supposed to be an evaluation but lasted more than a year.
A doctor there, however, got Larwood moving on a better path to recovery, helped him to figure how to solve some of the difficulties he was having, how to advocate for himself. 
In Nebraska, more than 17 percent of adults are affected by mental illness in a given year, which translates to about 325,000 people. And many of them are on some type of medication, medications that frequently create other problems, different problems that can be major or minor. 
A maze of medications
Helen Trotter, a psychiatric nurse practitioner with CenterPointe, which serves men and women who experience both severe and persistent mental illness and addiction issues, helps her clients through the maze of medications and recovery.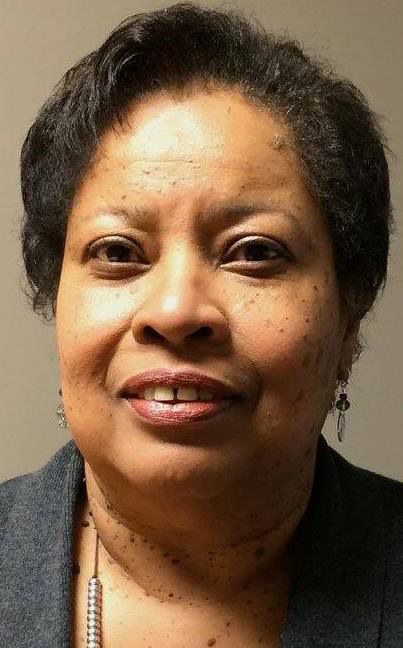 She assesses, diagnoses and treats mental illness in people 14 and older, mostly those with persistent and chronic mental illness, frequently schizophrenia or bipolar disorder. She also educates her clients and their families about what to expect and how to move forward. 
Those illnesses that produce altered thought processes or moods are the hardest to diagnose, Trotter said, and can take time.
You can't treat them correctly if you don't diagnose the illness correctly, she said.
Doctors don't really know what causes most mental illnesses, other than believing they result from a chemical change that causes the brain to misfire and may result from genetic or biological factors, psychological trauma, injury, environmental stresses or substance abuse. 
Medications — stimulants, antidepressants, antipsychotics, mood stabilizers and anti-anxiety drugs — can help correct the symptoms of those misfirings, Trotter said. 
"Honestly, they're not sure how the meds work," she said. "They just know it changes brain chemistry and it can target those positive or negative symptoms of the disorder by improving them."
Generally, they change the way neurotransmitters send messages between brain cells through a synapse, or crossing.
Symptoms rarely go away completely, Trotter said. The goal is to help people function, to be able to ignore or tolerate the symptoms, and closely monitor them for side effects. 
And there's the rub with psychotropic drugs — those capable of affecting the mind, emotions, and behavior — and why you hear patients such as Larwood say they go off their meds.
Side effects can be troublesome. Abnormal movements, such as tongue thrusting or jerking, shuffling, drooling, fatigue, stomach upset, headaches, tremors, muscle aches, hair loss, insomnia.
Haldol, for example, a common psychiatric drug that decreases excitement in the brain, has a long list of side effects, Trotter said. Nausea, vomiting, diarrhea, nervousness, headache, a spinning sensation, drowsiness, insomnia, restlessness, anxiety, itching, spontaneous eye movements, mood changes, breast enlargement, and turning a patient blue if out in the sun too long. 
"I've seen people that bend to the side and they can't straighten up," Trotter said. 
'They never get it the first time'
It's a complicated dance with clients between mental symptoms and medications and side effects.
About 90 percent of Trotter's clients don't comply absolutely with the prescribed treatments. They stop them, halve them, take more than prescribed or not enough. 
People will stop taking a drug because they feel better and assume they're cured. And it can take years to get it across that they feel better because the drug is working. 
"They never get it the first time," she said. 
One woman on an anti-depressant told Trotter she just takes it when she needs it. 
"The problem with that is that it doesn't work that way. It's not a take-as-you-need medication. It needs to be in your system 24 hours consistently to get the levels in your blood so it's working," she said. 
And sometimes, when a person stops taking a drug, then tries to start it up again, it may produce new side effects or not work the same because the brain chemistry has changed. 
"Every time you stop taking it, it's harder to get it back," Trotter said. 
Sexual side effects can be the biggest problem for people, especially with anti-depressants, she said. Clients will say, "I'm done. I'm not dealing with that," she said. And rather than taking an erectile dysfunction medication, they want a psychiatric medication that won't cause the side effect in the first place. 
It works, sometimes, to change the drug. Or other medications can be added to treat or lessen the side effect, if the benefits of the drug outweigh the problems, Trotter said.
Some people, even some with schizophrenia, choose to manage their illnesses without medication, she said, with diet, exercise and coping mechanisms such as isolation, talking to health providers, positive self talk, art, nature or having a safe place to go. 
But a person must be insightful to recognize when they are having symptoms, such as hallucinations. And that's a rare ability, Trotter said. Hallucinations seem very real. 
Monthly injections can be an answer
For people who need to be on medication, but who have trouble with compliance, monthly injections may be the answer, she said. More patients have that option, except for those on anti-depressants.
Monthly injections have fewer side effects but are more expensive. Insurance companies are beginning to realize injections can be a better deal because they keep people out of the hospital. 
"That one injection is way less than just one day in the hospital," Trotter said. 
That's how Larwood handles his medication now. He takes an injection of Abilify every 28 to 31 days. 
"I don't particularly like taking medication, but when I do have to I like to do a lot of research and figure out what I'm taking," he said.  
It took a bit of time for his body to adjust to the drug in that form. For a short while he became manic, couldn't sit down for a week, he said.
On a day-to-day basis now, his life has improved, he said. He's been told he's lucky. He has a few side effects, but nothing too problematic. 
"This is about as good as I've felt in probably 10 years," he said.