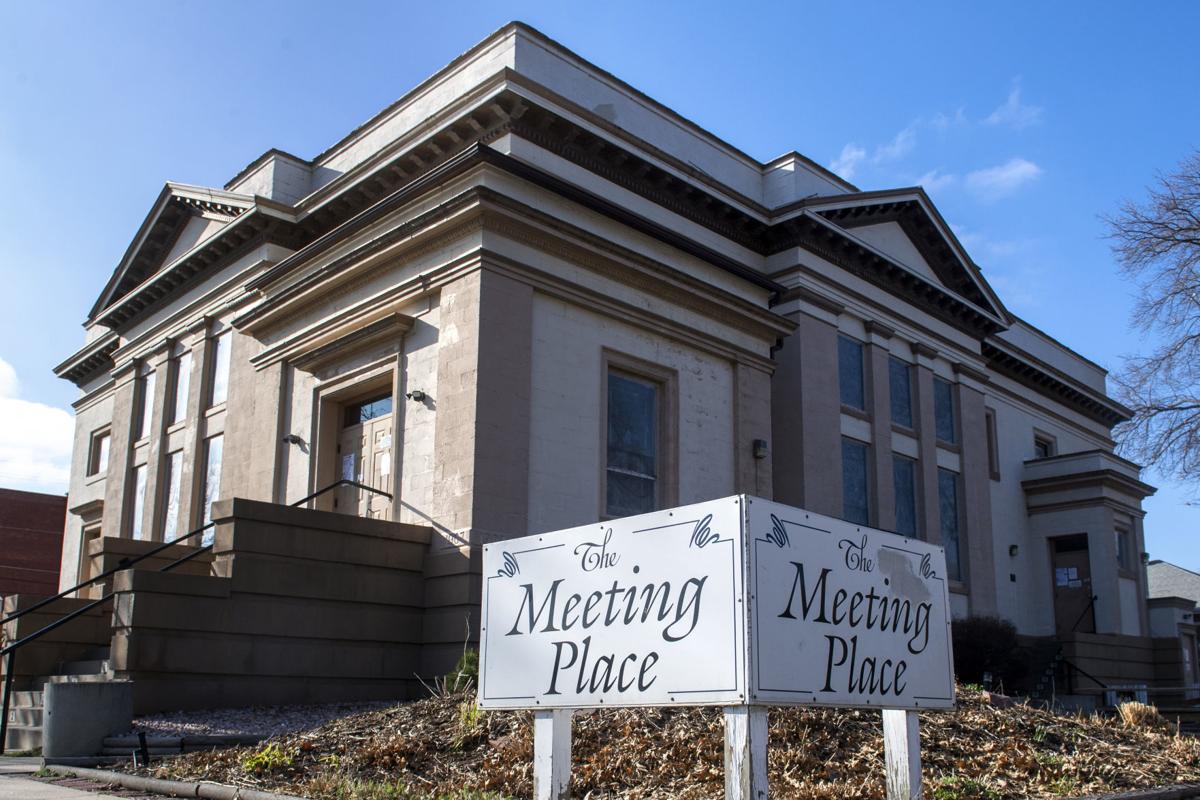 The Meeting Place's board of directors was torn when it met last week.
The volunteers knew the role they play in the 12-step recovery community: Every month, up to 4,000 people battled their addictions — to alcohol, drugs, sex, overeating — in 58 weekly meetings at the former church on North 28th Street.
"We recognize that meetings can save lives," said Bill Ganzel, the board chair. "Getting into the program, whatever the addiction is — going to meetings, seeing other people, working the steps, getting sober — it can literally save lives."
And as churches started canceling the meetings they hosted to limit the threat of the coronavirus, the Meeting Place became even more important. A large and long-standing Alcoholics Anonymous group from St. Paul United Methodist Church moved over. A vets-only group followed.
Board members considered a series of steps to help protect their visitors — and to stay open. Social distancing. Disinfecting surfaces before and after every meeting. Encouraging hand-washing.
But some of their meetings routinely drew more than 50 people. Just one infected visitor could potentially put thousands of people at risk over the course of a month.
"We had to balance the threat of dying from addiction with dying from the coronavirus," Ganzel said.
The board was still split when it met March 17.
Then it heard a presentation from a woman who works in health care, who had gotten sober at the Meeting Place 25 years ago, and who was plugged into high-level discussions about the threat of the virus.
"She came to us and said, 'You can't do this. You have to shut down.' By the end of that presentation, she changed every board member's mind. It was unanimous."
But temporarily closing the Meeting Place, which had been open since 1990, was painful. Ganzel called it one of the toughest decisions he's had to make.
The board invested in a conference-call system, and encouraged meetings to continue by phone.
It's not new; some of the groups have used conference calls for years, with a mix of members meeting in person, others patched in by phone.
And it's not perfect, he said. But it keeps the steps intact.
"There's still a lot of emotional honesty and openness and growth and recovery that can even happen over the phone. And it's sometimes easier to be emotionally honest when you're not there right in front of someone."
He didn't know how many groups switched to conference calls, or how many moved.
But at least some ended up at First Presbyterian Church on South 17th Street.
"There are some people, they really need that face-to-face support and accountability," said senior pastor Sue Coller. "We thought, anything we can do to provide that, we wanted to do. We know that's important to them."
Before, her church hosted three groups. One of those chose to stop meeting, but then others started showing up at her door.
First Presbyterian now hosts 31 meetings a week.
They take precautions. A custodian cleans several times a day, wiping down doorknobs and light switches and other high-touch areas. They provide sanitizer and cleaning supplies, asking the groups to disinfect after each meeting.
They limit the number of people to 10, but that doesn't mean they turn people away, the pastor said.
"We're a big church. We have lots of rooms. We say, 'When you reach 10 to a room, split up and use two.'"
Concerned about COVID-19?
Sign up now to get the most recent coronavirus headlines and other important local and national news sent to your email inbox daily.