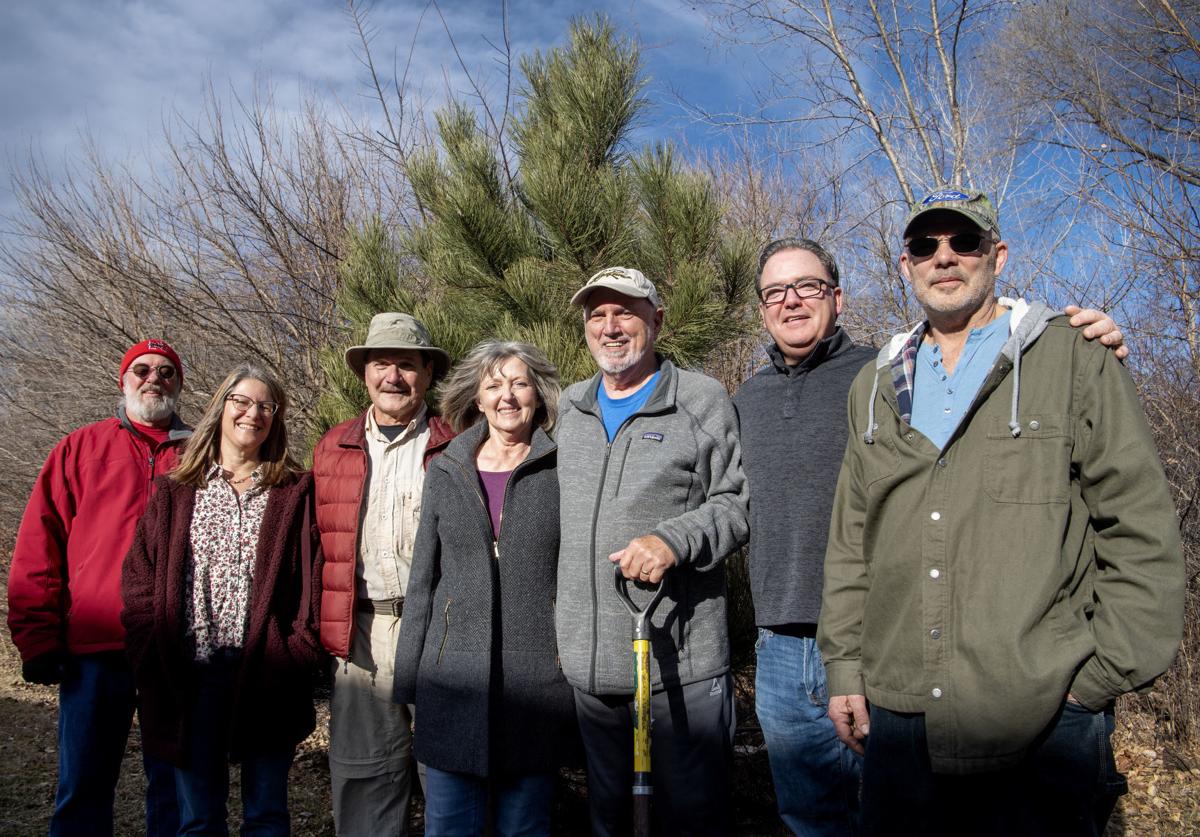 A few years after they moved into their house in southeast Lincoln, Dan and Diana Wheeler got serious about planting trees.
So the couple contacted the Nebraska Statewide Arboretum with its Re-tree Nebraska program. In 2010, they applied for — and received — their first 10 trees, destined for the common ground in their Vintage Heights neighborhood.
Diana had a home day care back then.
"We thought it would be a neat thing to do with the kids and their parents," Dan Wheeler said. "It was a great experience."
And the experience got better.
Last month, the neighborhood with its 40 acres of common space along the Billy Wolff Trail and Antelope Creek received a Community Landscape award from the Nebraska Statewide Arboretum — an honor for its environmental and conservation work, controlling water and erosion and creating a diverse habitat in its corner of the city, east of 84th Street between Old Cheney and Pine Lake roads.
A lot has changed since they turned that first shovel and stuck a sapling in the ground. The Vintage Heights Neighborhood Association has a Green Team committee — headed by Dan Wheeler — and is one of 104 arboretum affiliates across the state, working to better their communities.
Among its accomplishments:
* Planting 160 trees, 56 species in all.
* Creating a pollinator greenway west of Mendoza Park on a badly eroded hillside (native grasses, perennials, shrubs, trees and the introduction of buffalo grass to lessen reliance on water and mowing).
* Planting a rain garden and a pair of bioswales.
* Using GPS to geographically locate its trees so visitors can find and identify them. (More at vintageheights.net.)
"I think there are probably a number of homeowners' associations that could benefit from what we've been trying to do," Wheeler said.
And there is help (and funds) available.
Vintage Heights has collaborated with the Lower Platte South Natural Resources District, the city of Lincoln and the Nebraska Statewide Arboretum. Staff and interns from the arboretum have helped the association on several projects as it has expanded its vision.
"They applied for grant funding, and we work with them on designing the projects," said Justin Evertson, a green infrastructure coordinator with the Nebraska Statewide Arboretum. "We do the landscape design work and then we are there to coach them on the planting."
While Vintage Heights has an abundance of green space — and a watershed — other neighborhoods have benefited from arboretum help on a smaller scale. The Re-Tree program is still operating, and funds are available for projects for common areas or street-side plantings through the Nebraska Environmental Trust, Evertson said.
"What sets Vintage Heights apart is they've really grasped this notion of being more sustainable as a neighborhood and to be really good land stewards of the Antelope Creek Watershed," he said. "We like what they're doing up there."
One of the neighborhood's ecologically important projects involved the creation of a rain garden at the edge of the Fireworks parking lot to help filter rainwater and help it soak into the ground before running into the creek and down through Holmes Lake and the rest of the city, Evertson said.
Today, a committee of several mostly retired neighborhood members do the work of applying for grants, planting and tending projects.
They've recently received a $3,000 grant to plant water grasses and sedges in wet areas of the commons.
Dan and Diana Wheeler were a few years into their annual tree-planting with the day care kids when Diana suggested Dan go to a homeowners' association meeting and propose formalizing and expanding the work.
It wasn't going to cost homeowners anything but time, he said at that first meeting. And it was a way to be good stewards of their 40 acres.
"They definitely thought it was a good idea," Wheeler said. "And that it was refreshing that someone came to a homeowners' meeting with something positive and not complaining."
The association has since had its share of acclaim, including a Nebraska Statewide Arboretum Landscape Steward award in 2016 and visits from several members of arboretum affiliates across the state — as well as educators and natural resource students — impressed by what they saw.
"They can't believe a town like Lincoln has all this green space," Wheeler said. "They were saying, 'You already have the norm that green space is good.'"
Get local news delivered to your inbox!
Subscribe to our Daily Headlines newsletter.