"It's an awful day for Lincoln."
Mayor Leirion Gaylor Baird spoke as she walked down Lincoln Mall on Sunday morning, surveying the damage done to buildings along the street that runs between the County-City Building and the state Capitol by vandals as a protest turned violent overnight. 
As volunteers swept up shattered glass, tried to scrub away graffiti spray-painted onto concrete and damage-mitigation companies boarded up windows, the mayor heard from dozens of people.
Some just walked past her. "This is disgusting." "This is so sad." Others who had been at the protest gave their reports on what happened Saturday night into the early hours Sunday.
Outside the hard-hit Landmark Centre, Gaylor Baird got a damage report from NU Regent Tim Clare, who has an office in the building, while the cleanup went on inside.
A second night of riots in Lincoln prompted city officials Sunday to issue a state of emergency, including an 8 p.m. to 6 a.m. curfew that could be extended past Monday morning.
Police Chief Jeff Bliemeister, however, said he anticipates that the city won't see the riots that ensued following otherwise peaceful protests Saturday morning and later that night. In both cases, windows were busted out and businesses looted.
Landmark Centre is a block east of the County-City Building, where the peaceful protest of the killing of George Floyd by a Minneapolis police officer turned into a destructive riot shortly after 1 a.m. Sunday.
Business owner Mark Whitehead witnessed that change from his U-Stop convenience store, directly across 10th Street from the building that houses the Lincoln Police Department and Lancaster County Sheriff's Office, courts and city and county offices.
Saturday night's violence followed less than 24 hours after incidents on Saturday morning centered in the area of 27th and O streets.
U-Stop was not damaged during the uprising, thanks, Whitehead said, to protesters.
"In a way it was a little bit inspiring," Whitehead said. "I would estimate that out of the 200 to 300 people who were there, 5% or less were antagonists. And 10% to 15% of the people were there to physically do the right thing.
"As a 64-year-old man standing in front of his business I'm not going to stop anything. But when somebody would pick up a trash can to throw it through the window, there were 15 or 20 people there to stop them, to calm things down, do the right thing. They stopped them. Without that, things could have escalated."
The first violent gathering in Lincoln happened early Saturday at EZ Go, a convenience store at 26th and O streets, where police reported eight injuries and nine incidents of vandalism.
Despite pleas from city leaders urging calm, the situation ignited again late Saturday after protesters walked from the Capitol, across downtown, to 48th and R streets and finally back to the County-City Building. Beginning at 11:30 p.m. Saturday, law enforcement officers fired tear gas and rubber bullets at the crowd.
Hours after crowds dispersed, however, Lincoln firefighters were called to a fire at Universal-Inland Insurance, housed in a multi-story building at 601 S. 12th St. 
On Sunday morning, windows were being boarded at 530 S. 13th St., a building that houses law and lobbying firms, including Mueller Robak, where a fire was started in an office.
"It could have been terrible," said William Mueller. "The office door was closed. Thank God, that controlled it. Otherwise we'd be like the insurance company."
Lincoln Police and Fire and Rescue crews were at the law/lobbying building within minutes of the alarm and an LPD sergeant quickly found the fire and saved the building, Mueller said.
Most of the destruction took place on Lincoln Mall and adjacent buildings on 12th and 13th streets.
Billy's Restaurant, one of Lincoln's oldest eateries, at 1301 H St., however, wasn't touched.
"I think one of the things that helped is I have a lady who lives upstairs," said Billy's owner Nadar Farahbod. "When she heard the breaking glass, she got up and turned on the lights. Maybe that's why they didn't hit my place. I was fortunate. I don't know what to do tonight. I may just show up at the restaurant, have the lights on and be vigilant."
Those who were interviewed on Lincoln Mall on Sunday morning universally understood the reason for Saturday's protest and largely sympathized with the peaceful protest. But they said the riot and destruction were disturbing and out of character for the city.
"It doesn't feel like Lincoln to me," said city Councilwoman Tammy Ward. "It makes me extremely sad and it's upsetting. I feel people's angst over the killing in Minneapolis. But we have to, as a community, take back Lincoln as soon as we can."
Taking back Lincoln began as early as 7:30 a.m. Sunday, when Robert Clayton, 26, was sweeping glass from broken bus stop windows.
"It's my city and I want to help clean it up," said Clayton, who grew up in northeast Lincoln and watched live coverage of the riot Saturday night from home. He said the true heroes were the ones who tried to stop the rioters and extinguish fires.
Cris Petersen, who joined Clayton in cleaning up Sunday morning, had just dropped off doughnuts at the police department.
"I was up crying since 3 o'clock this morning and decided it's better to do nice things than nothing," she said.
Across the street, Lancaster County employees Dean Daniel and Jerry Smith were scrubbing yellow paint from the chest of the Abraham Lincoln statue in front of the County-City Building.
Their boss, Jim Kohmetscher, the county facilities manager, said that for any cleanup volunteers who show up, "we'll give 'em brooms."
He said workers had cleared objects that could be used as weapons from around the building, where police in riot gear lined up Saturday night, but there were still broken windows. Blue paint splotches shot by protesters from paintball guns covered the facade.
Just before noon Sunday, a mom and two little girls were sweeping and scrubbing the sidewalk outside one of the buildings on Lincoln Mall, while another pair was trying to get graffiti off the side of the building. They weren't associated with, or even known by the building's owners and occupants.
"That's Lincoln," said attorney Con Keating, who gestured toward the family. He then swept his arm toward the damage back down Lincoln Mall. "This isn't our city."
Photos, videos: Violent and peaceful protests in Lincoln over George Floyd's death
Not One More Life March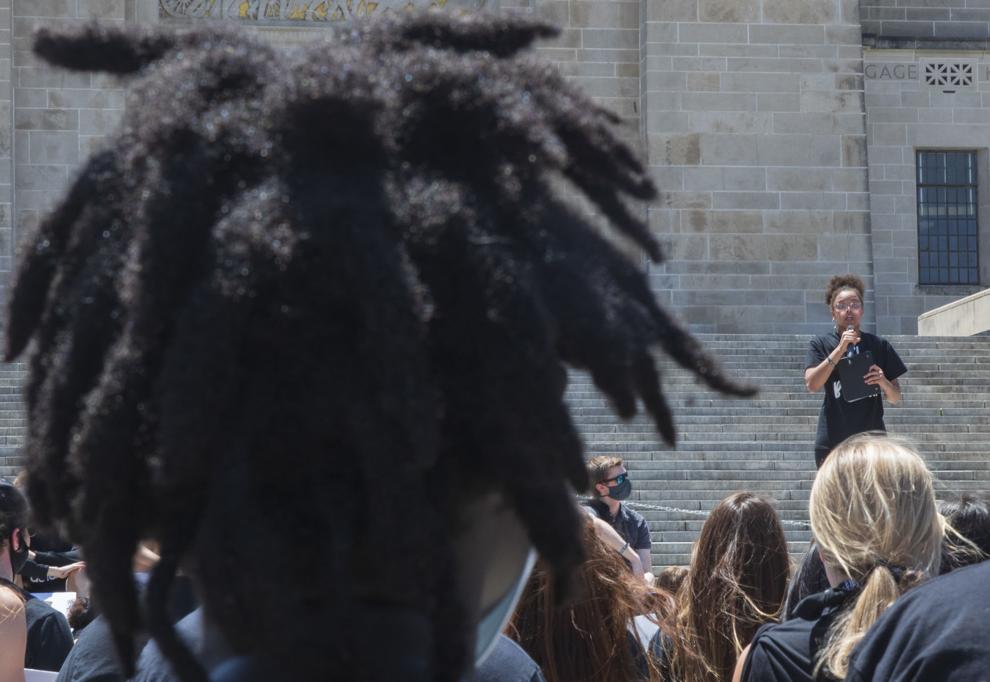 Not One More Life March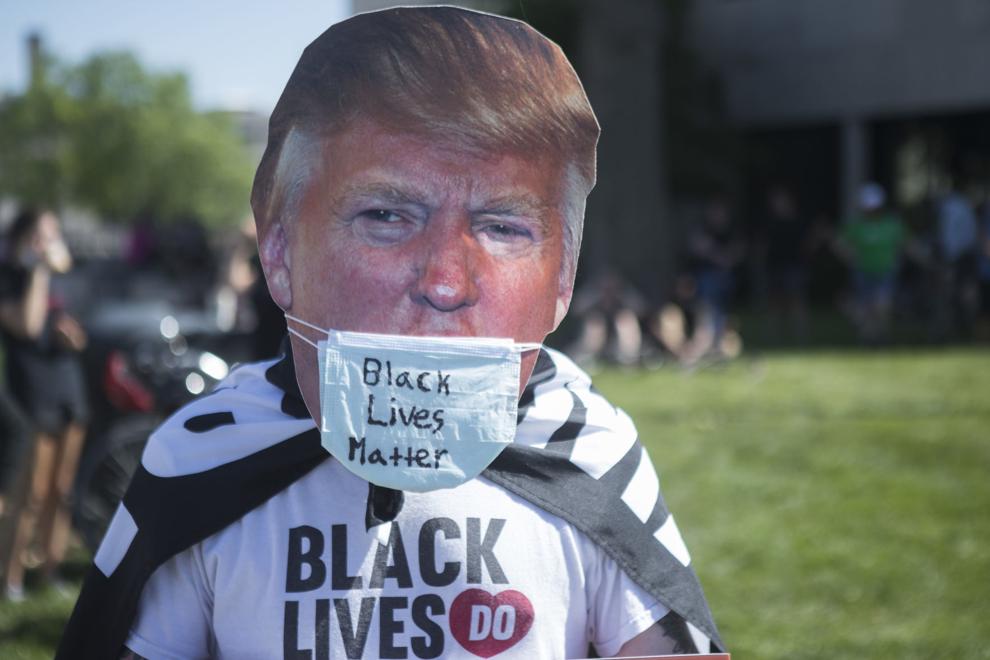 Not One More Life March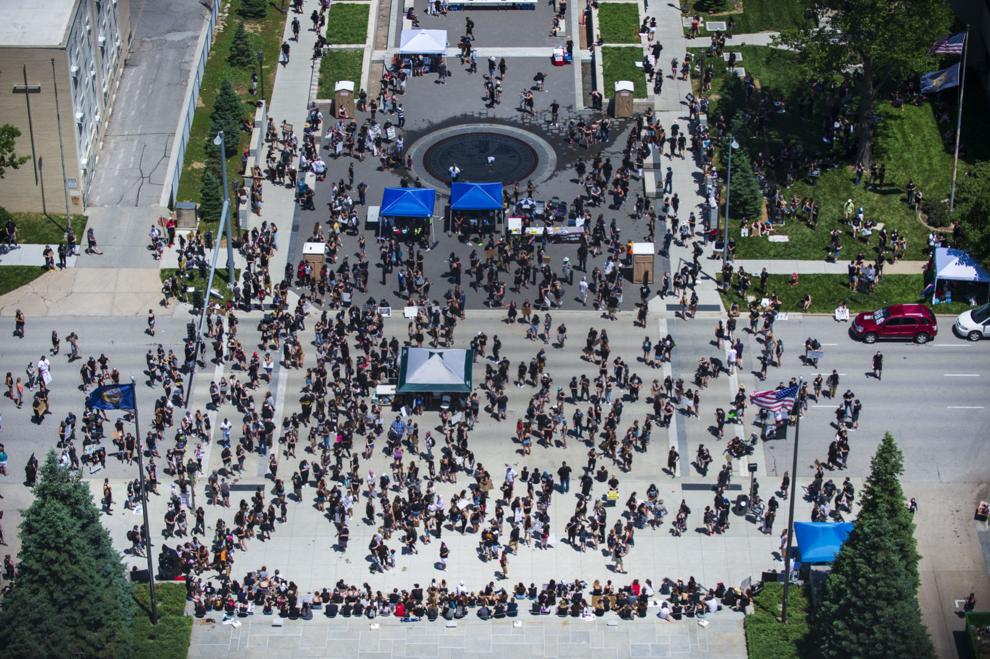 Not One More Life March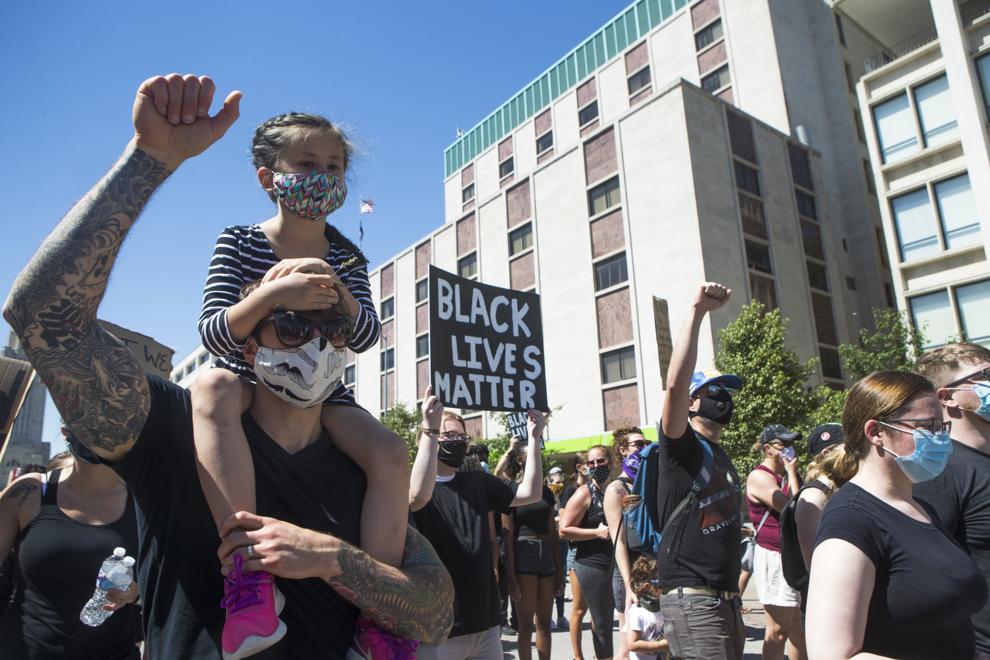 Not One More Life March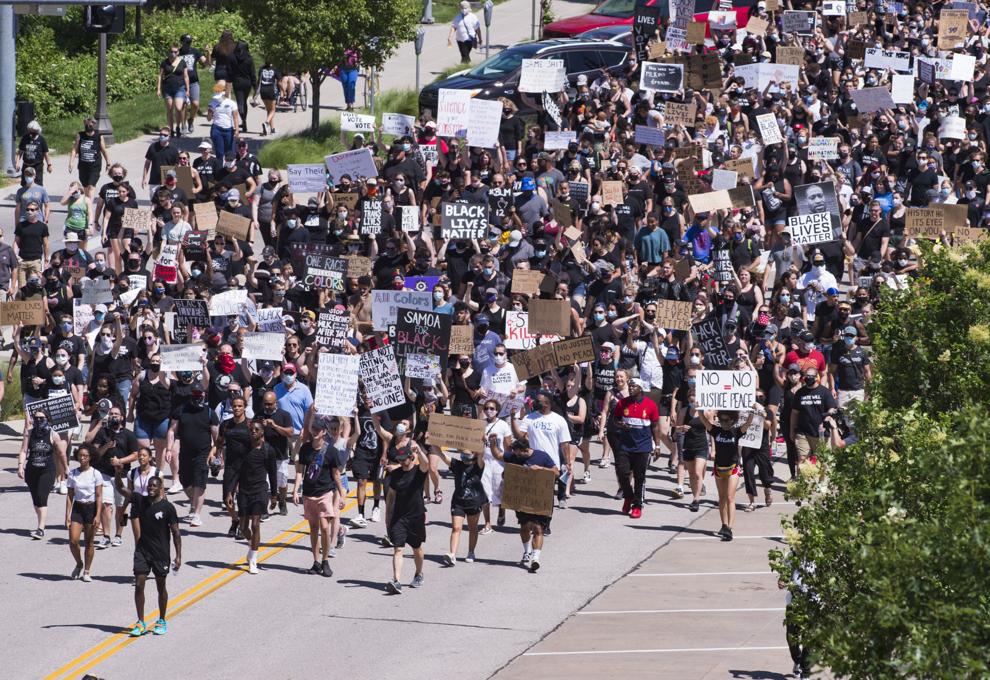 BLM March, 6.11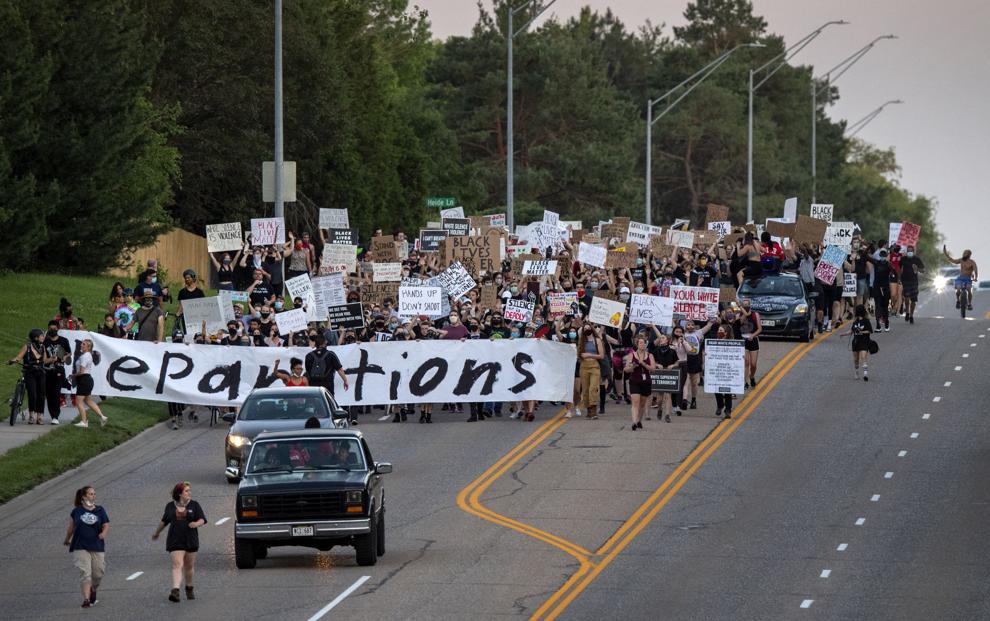 Protesting in the Rain, 6.9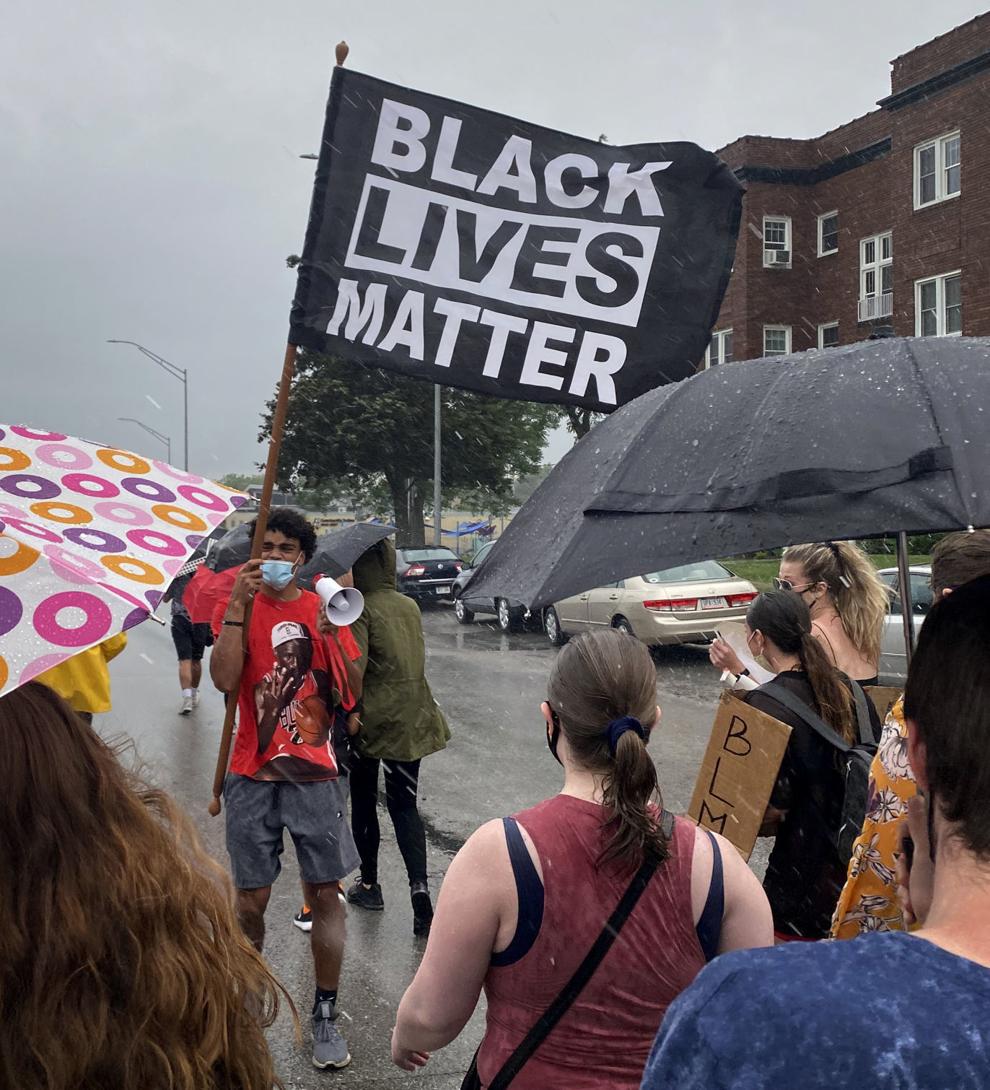 BLM leaders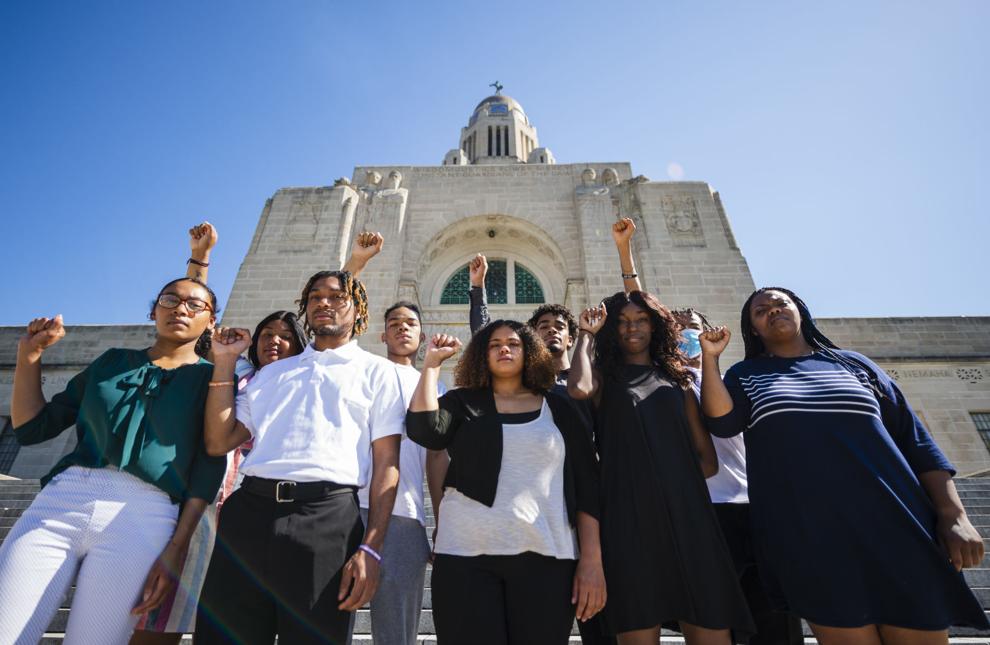 Candlelight Vigil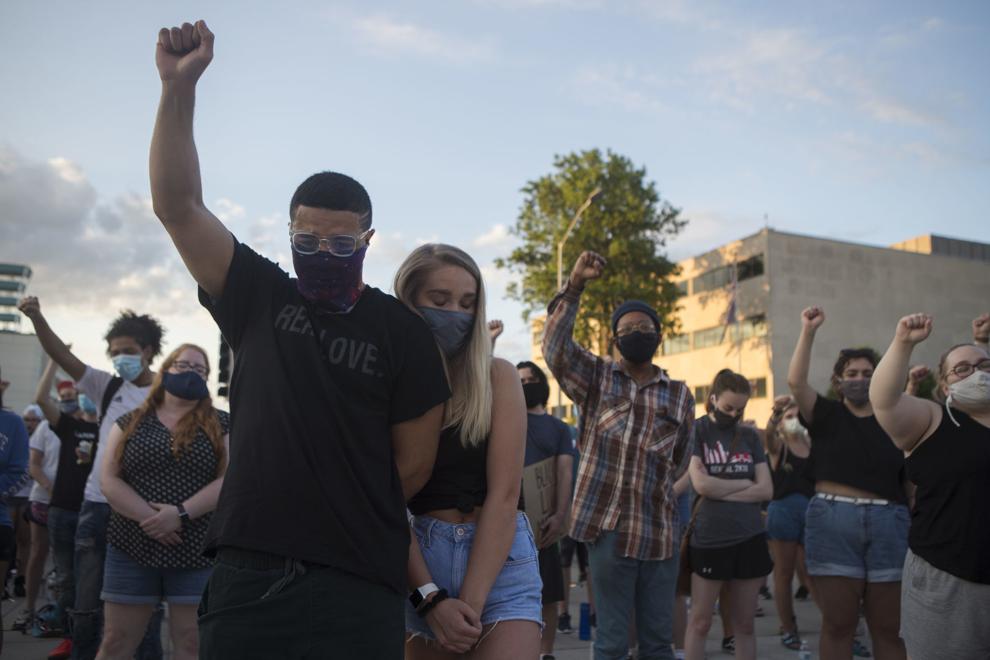 Candlelight Vigil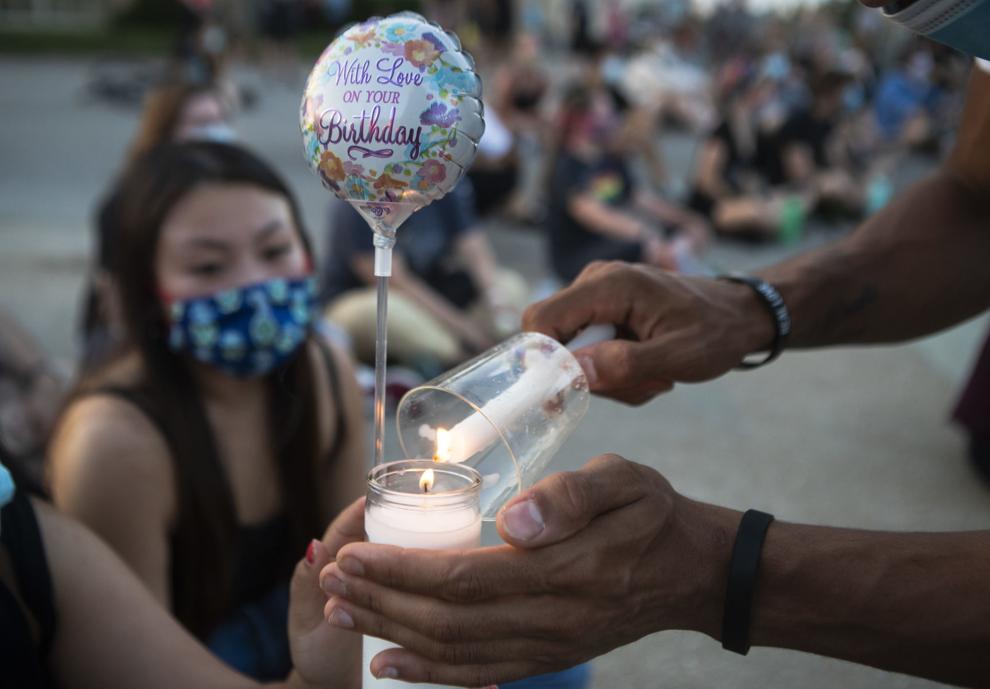 Candlelight Vigil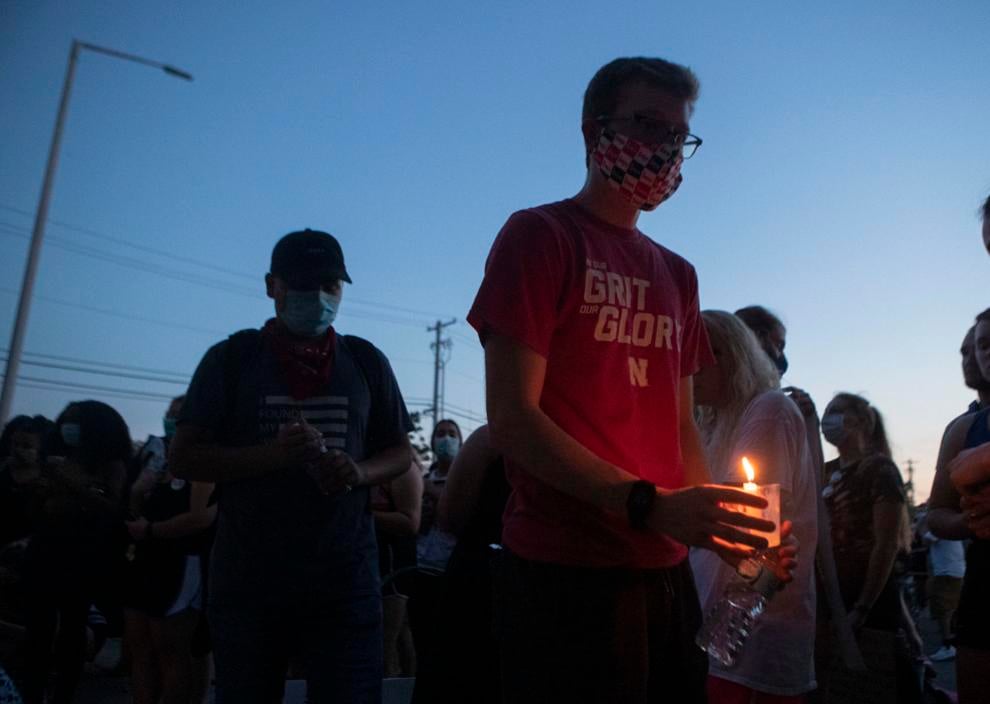 Candlelight Vigil
Candlelight Vigil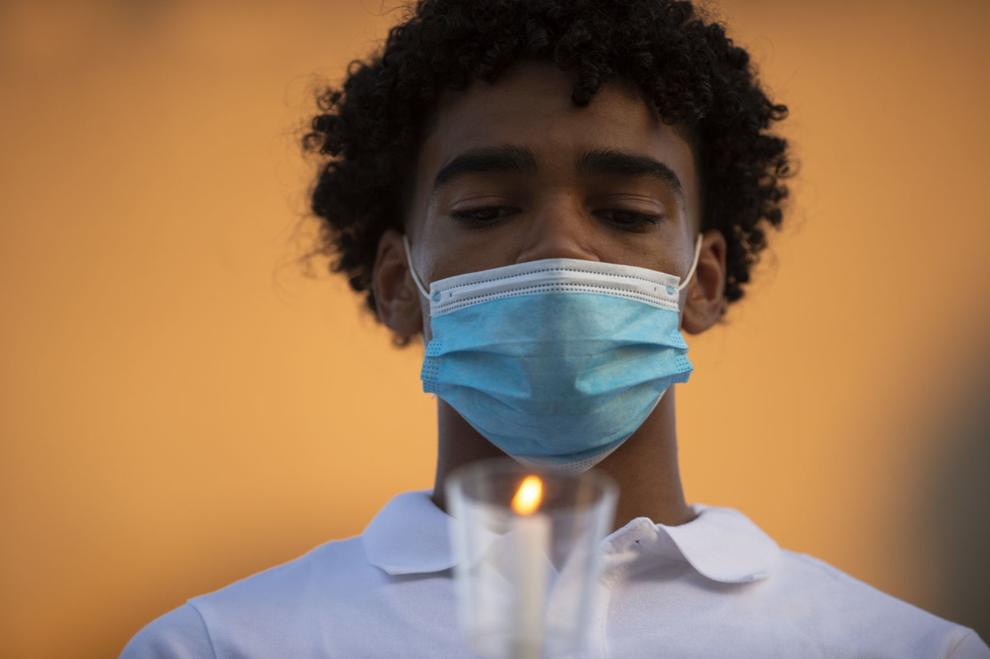 Candlelight Vigil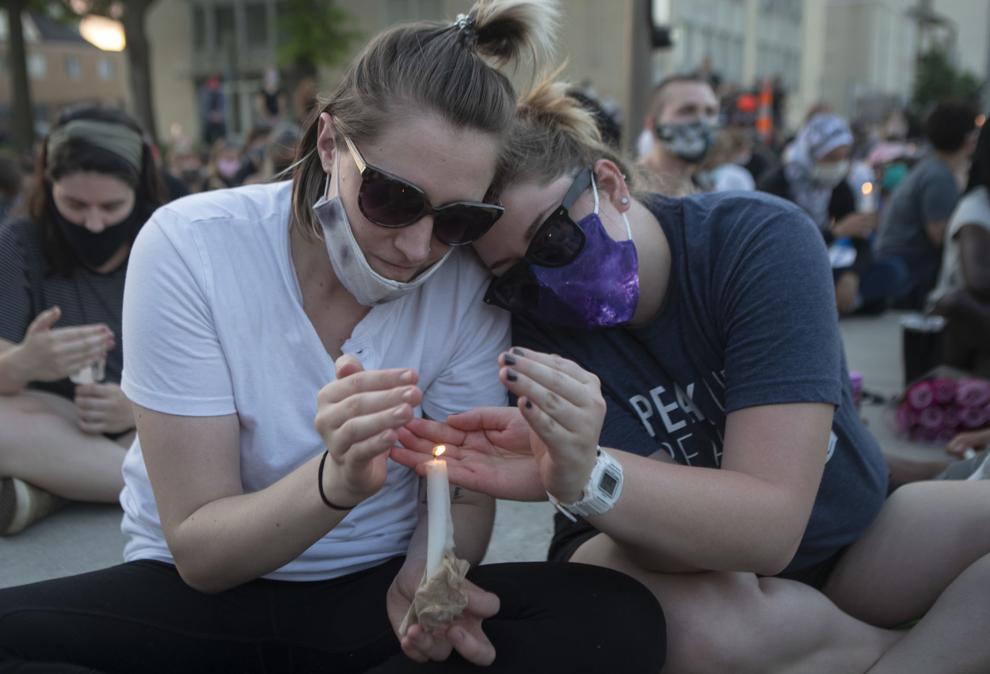 Candlelight Vigil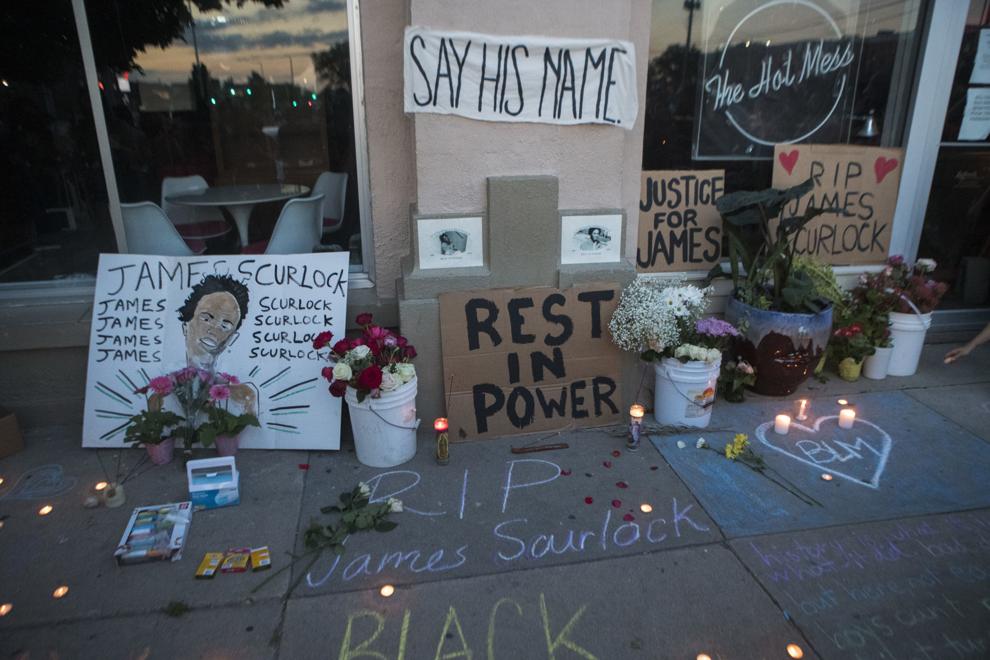 Candlelight Vigil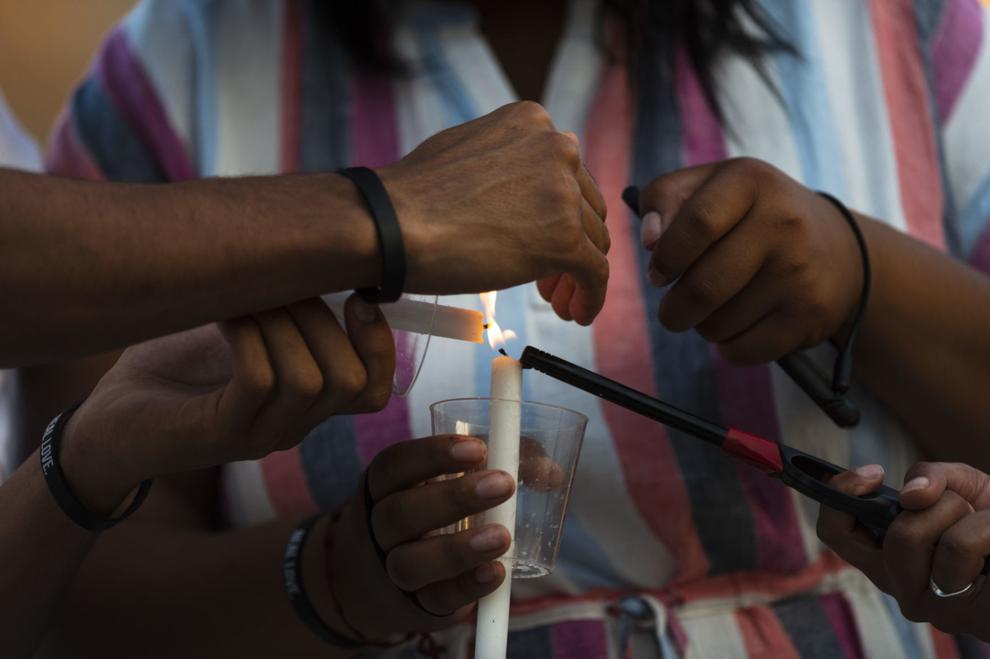 Candlelight Vigil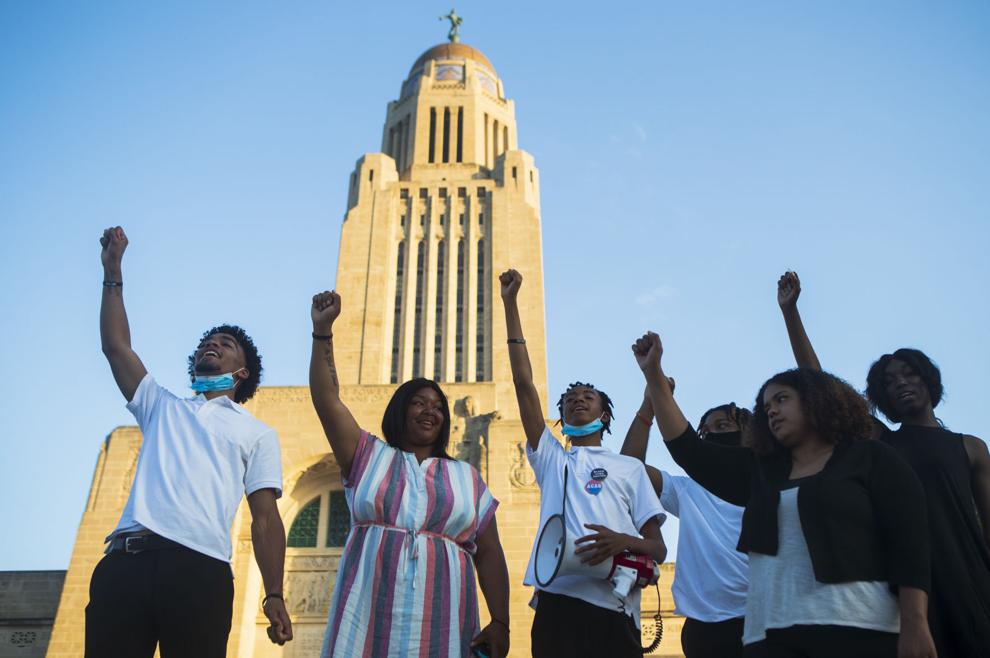 Candlelight Vigil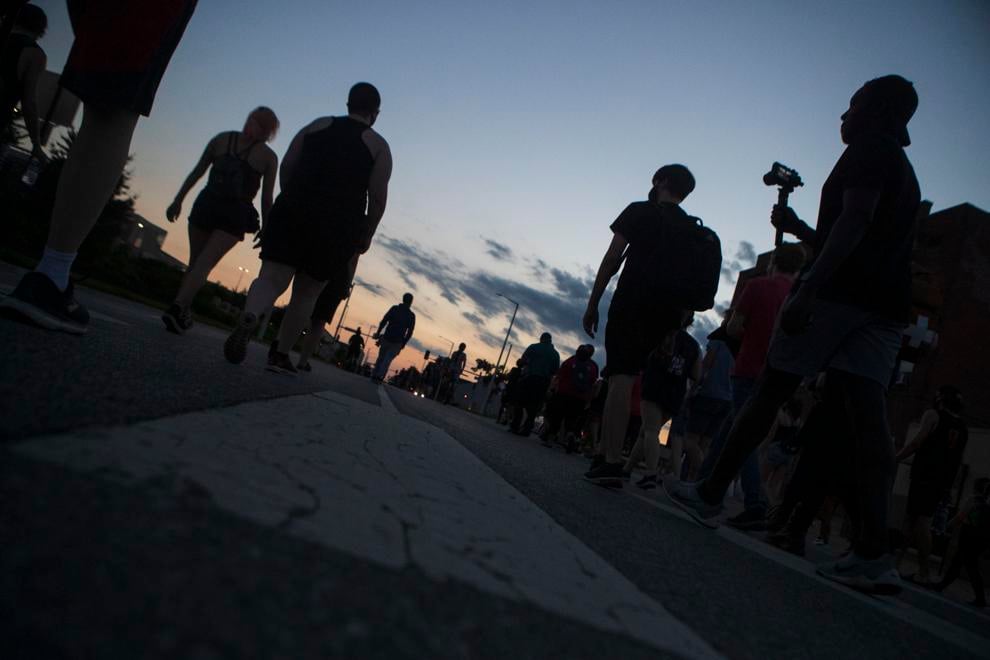 Protest, 6.3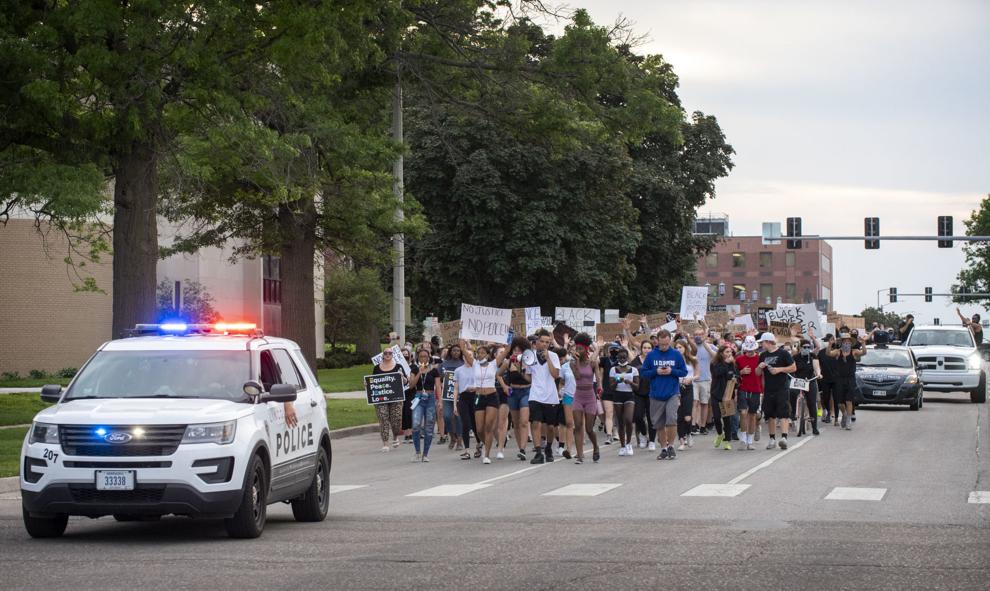 Protest, 6.3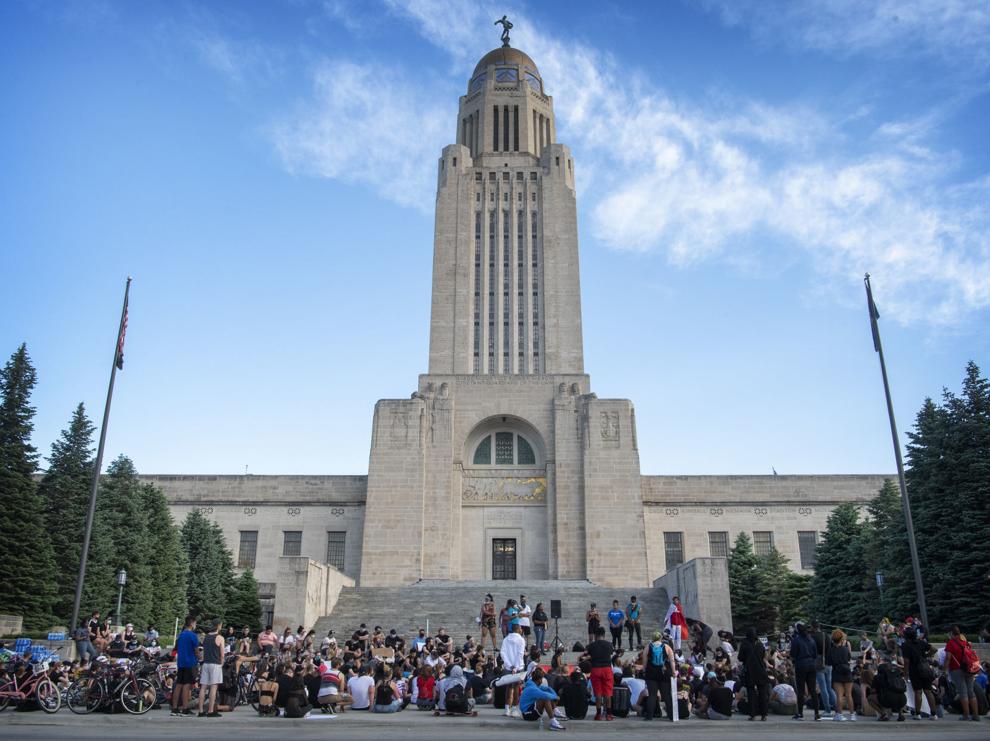 Protest, 6.3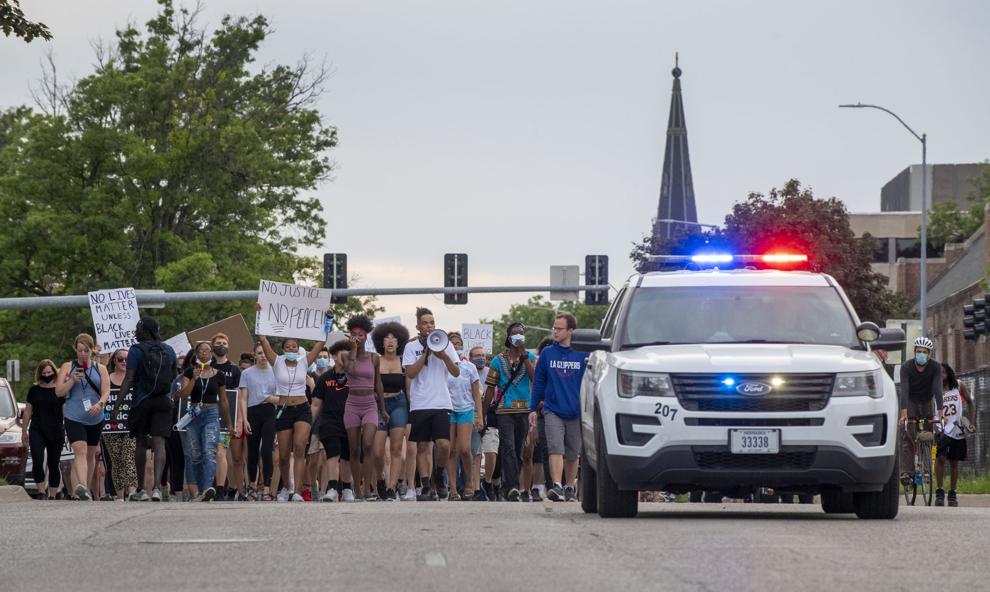 County-City Building protest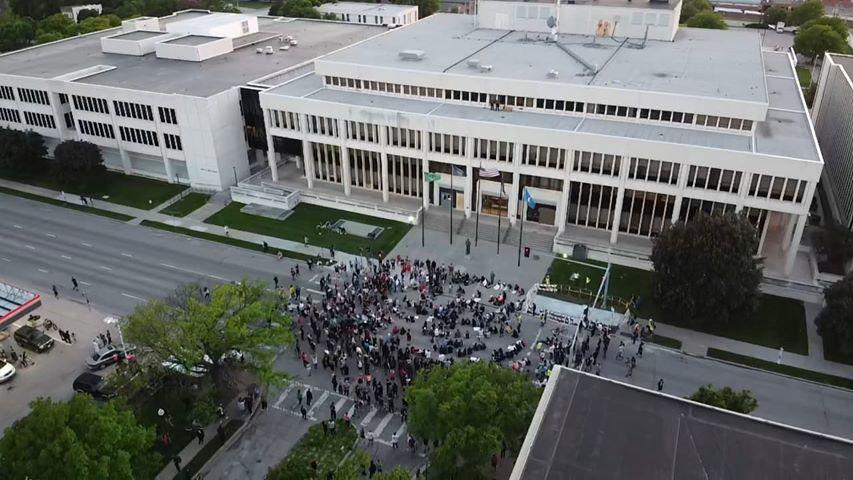 County-City Building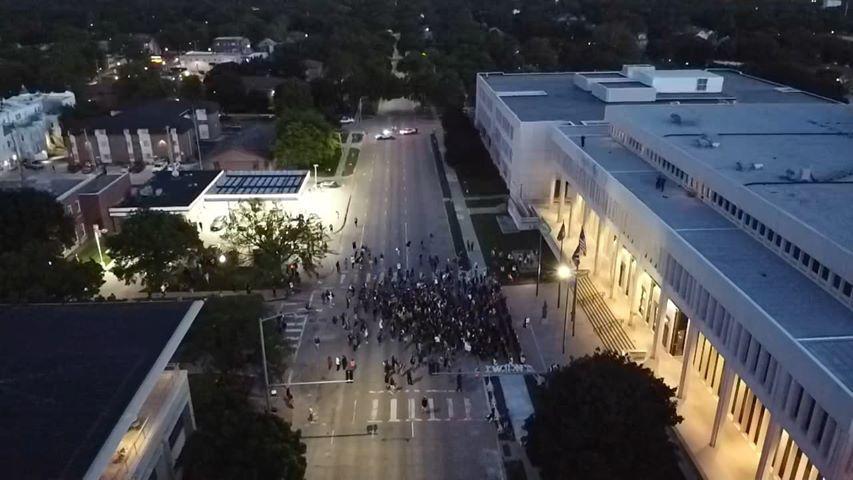 Protest, 6.2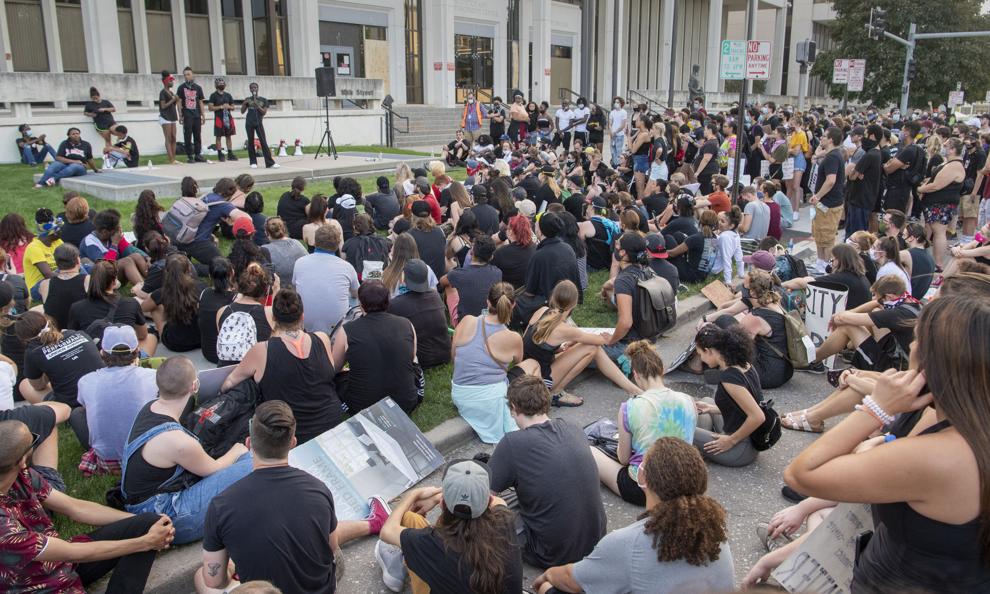 Protest, 6.2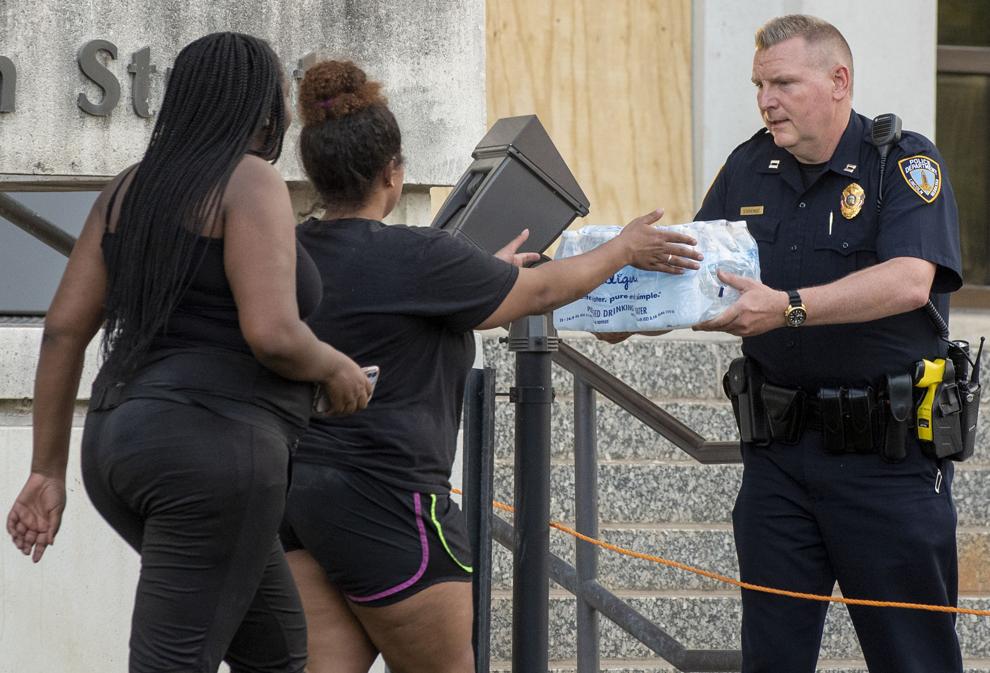 Protest, 6.2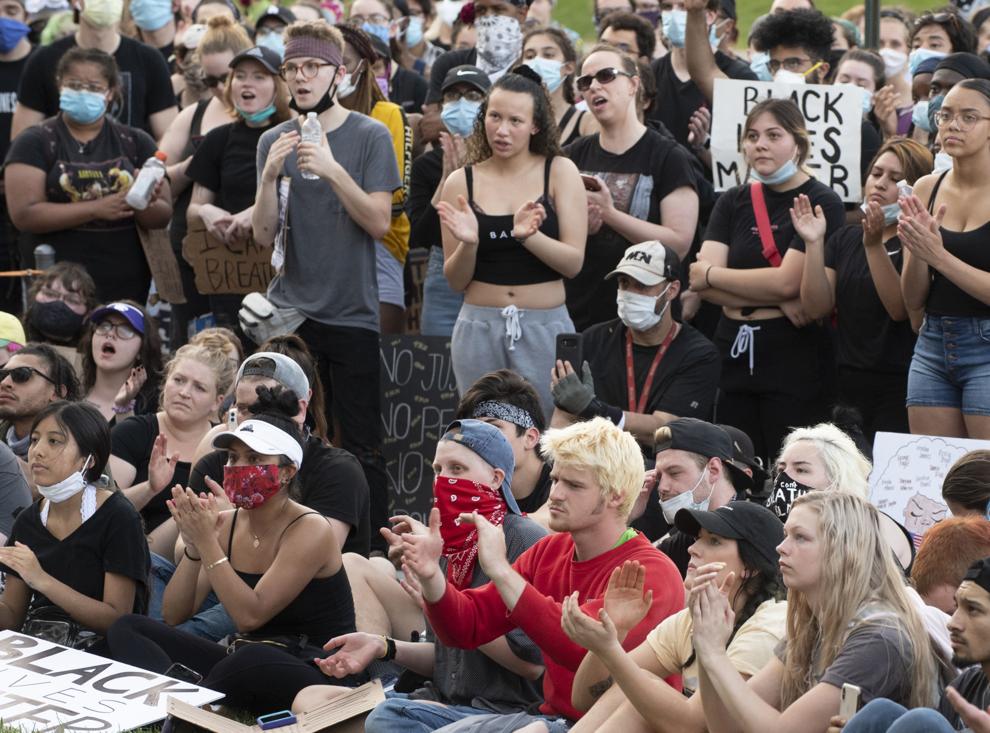 Protest, 6.2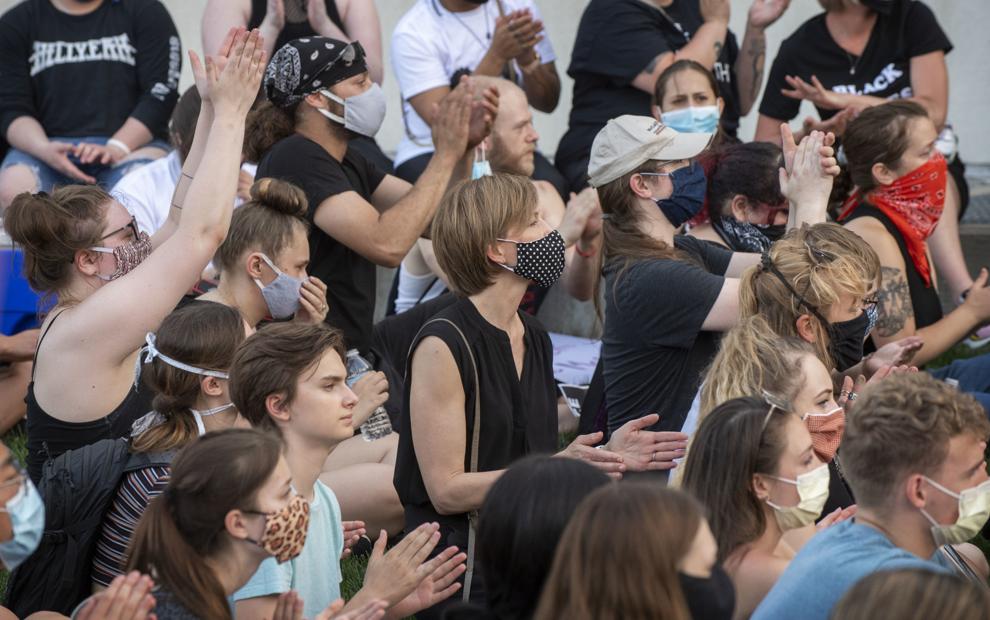 Protest, 6.2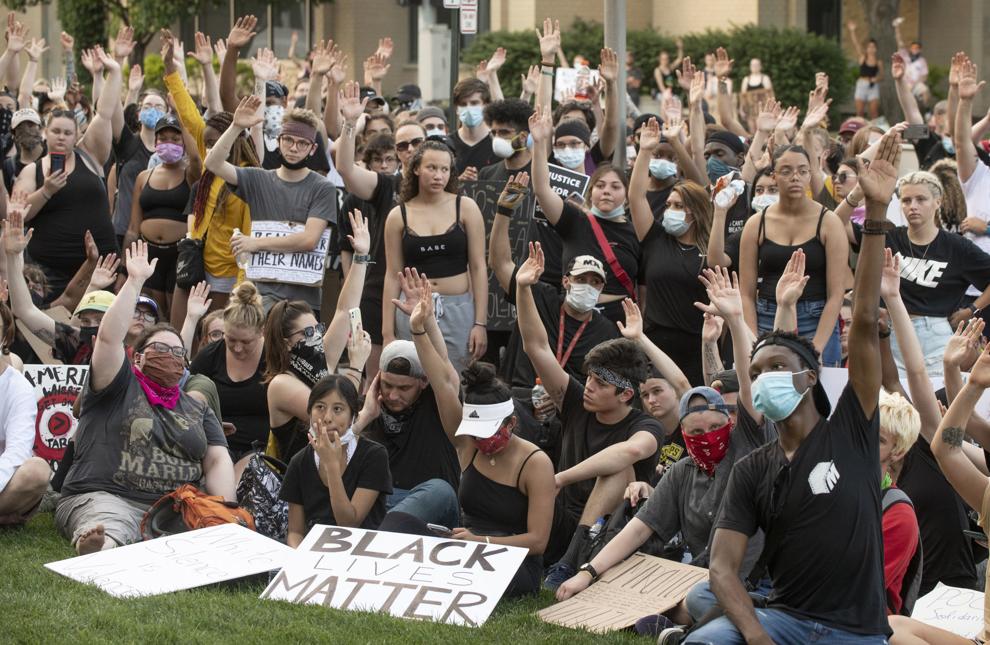 WATCH NOW: Marches, speeches highlight Tuesday night protests
WATCH NOW: Monday night protests in Lincoln run smoothly
Protest, 6.1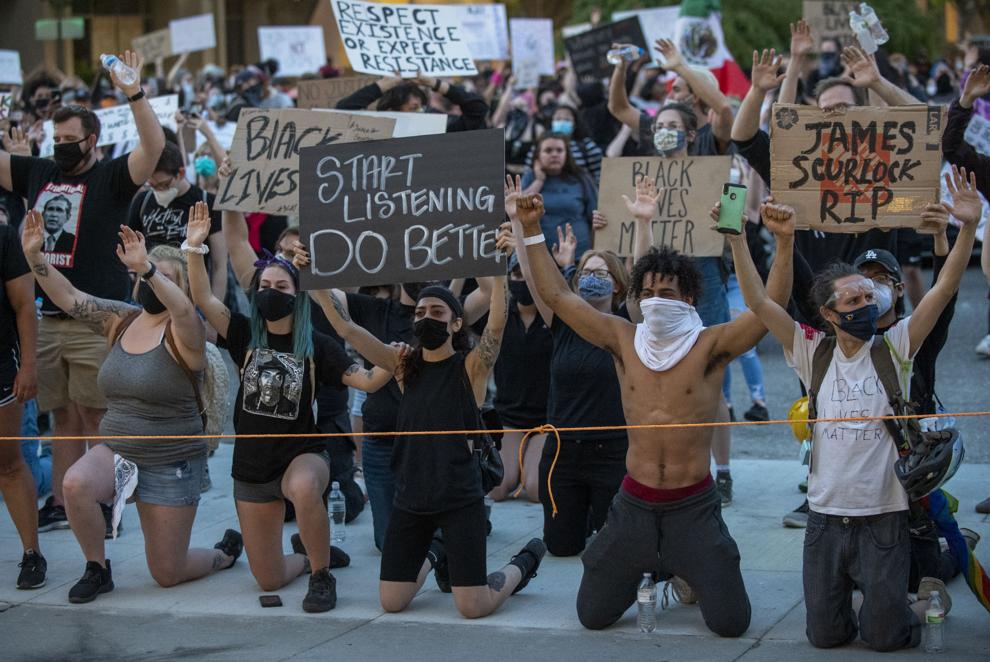 Protest, 6.1
Protest, 6.1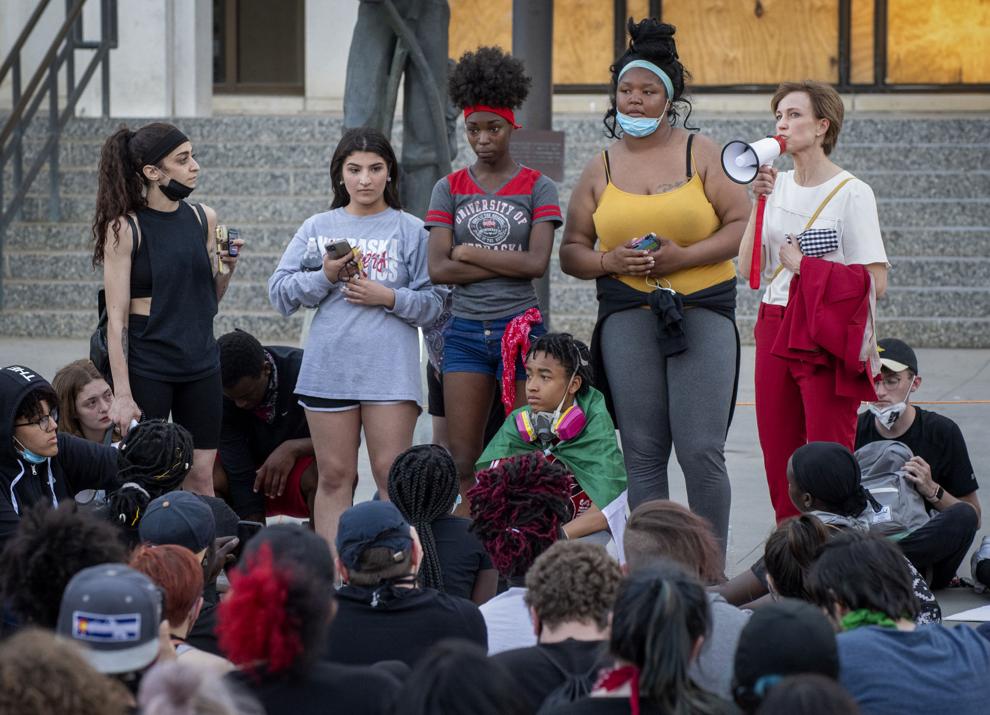 Target Boarded Up, 6.1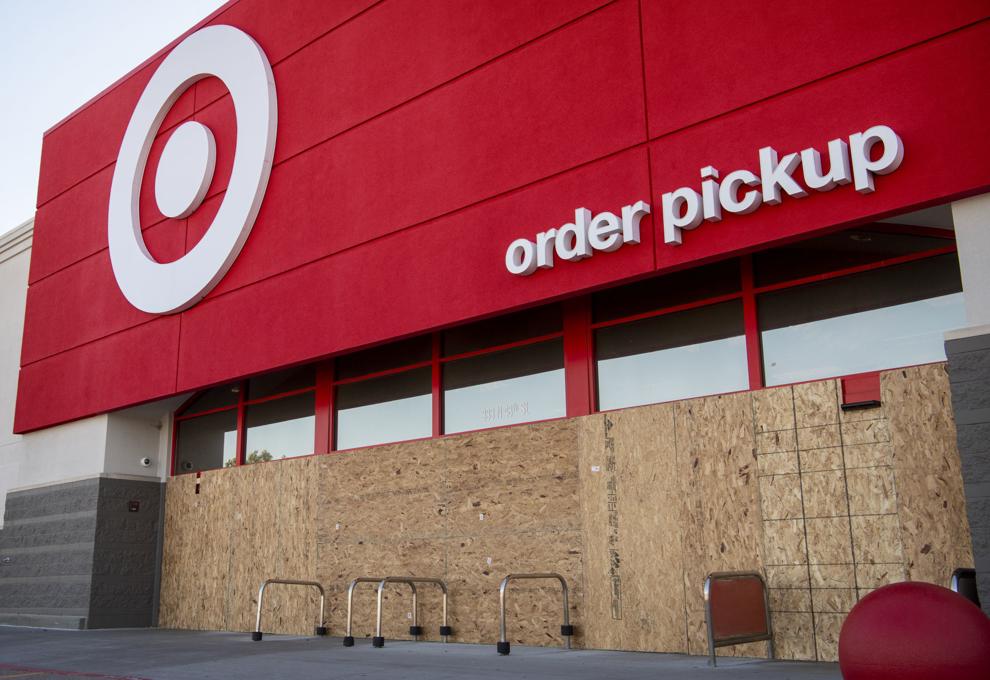 Watch Now: Sunday night protests in Lincoln
BLM Peaceful Protest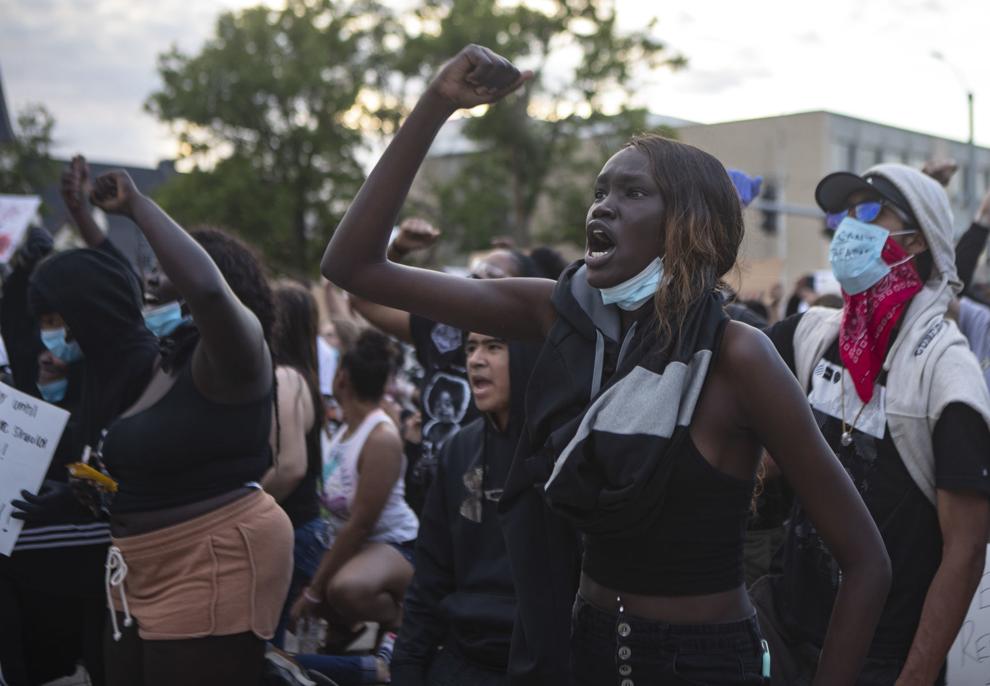 BLM Peaceful Protest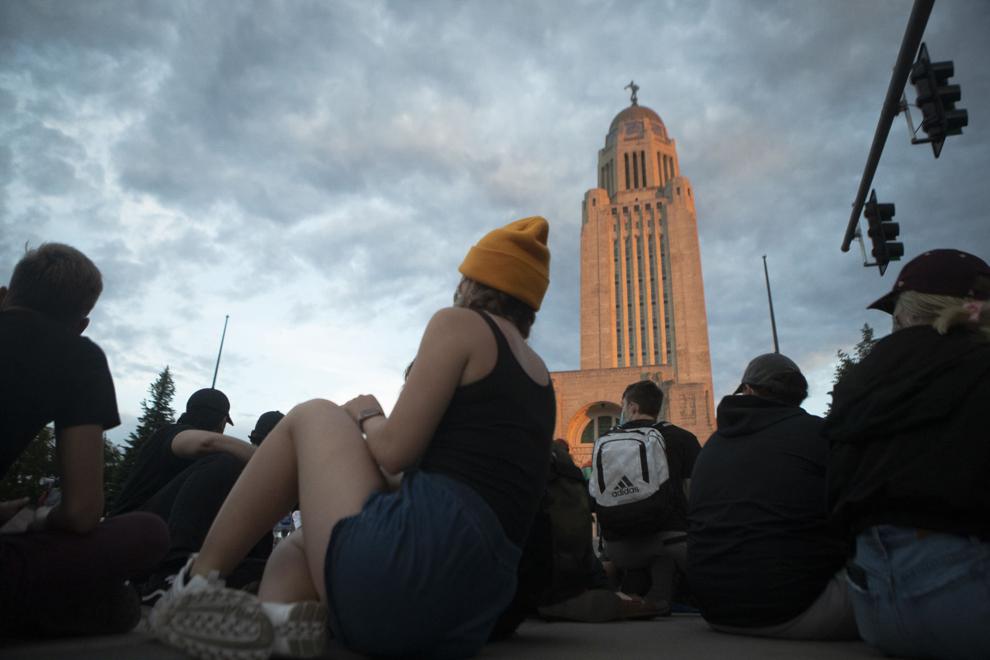 Sunday protest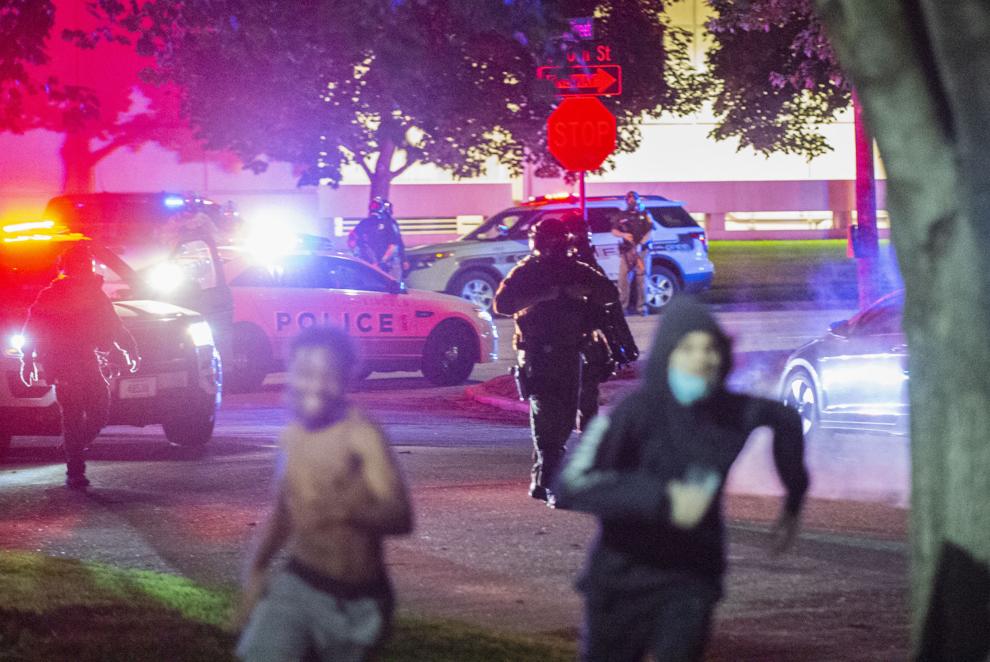 Sunday protest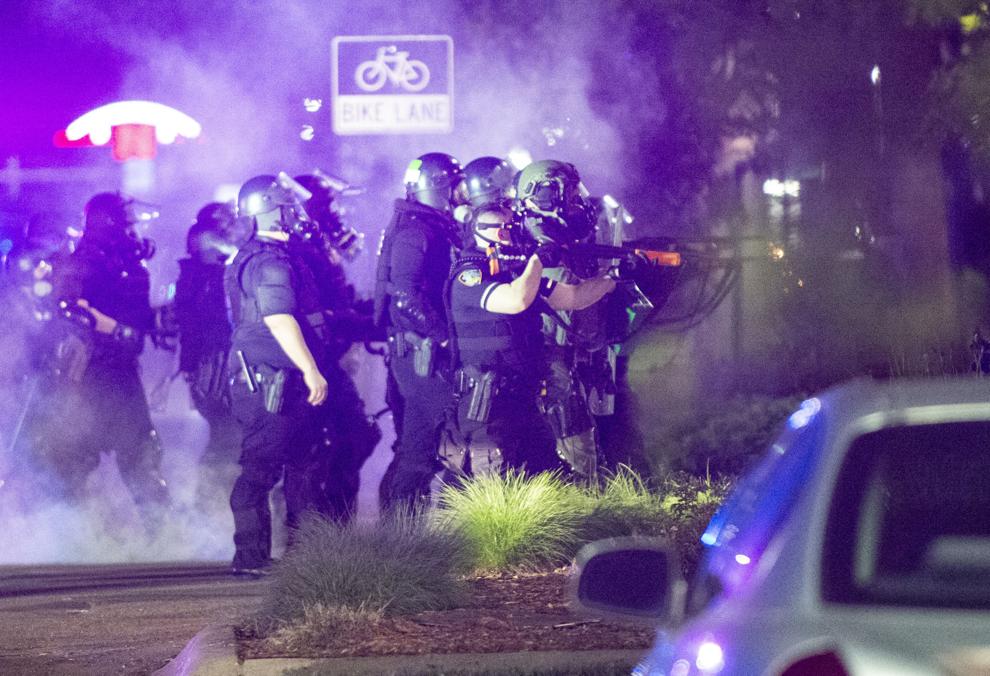 Sunday protest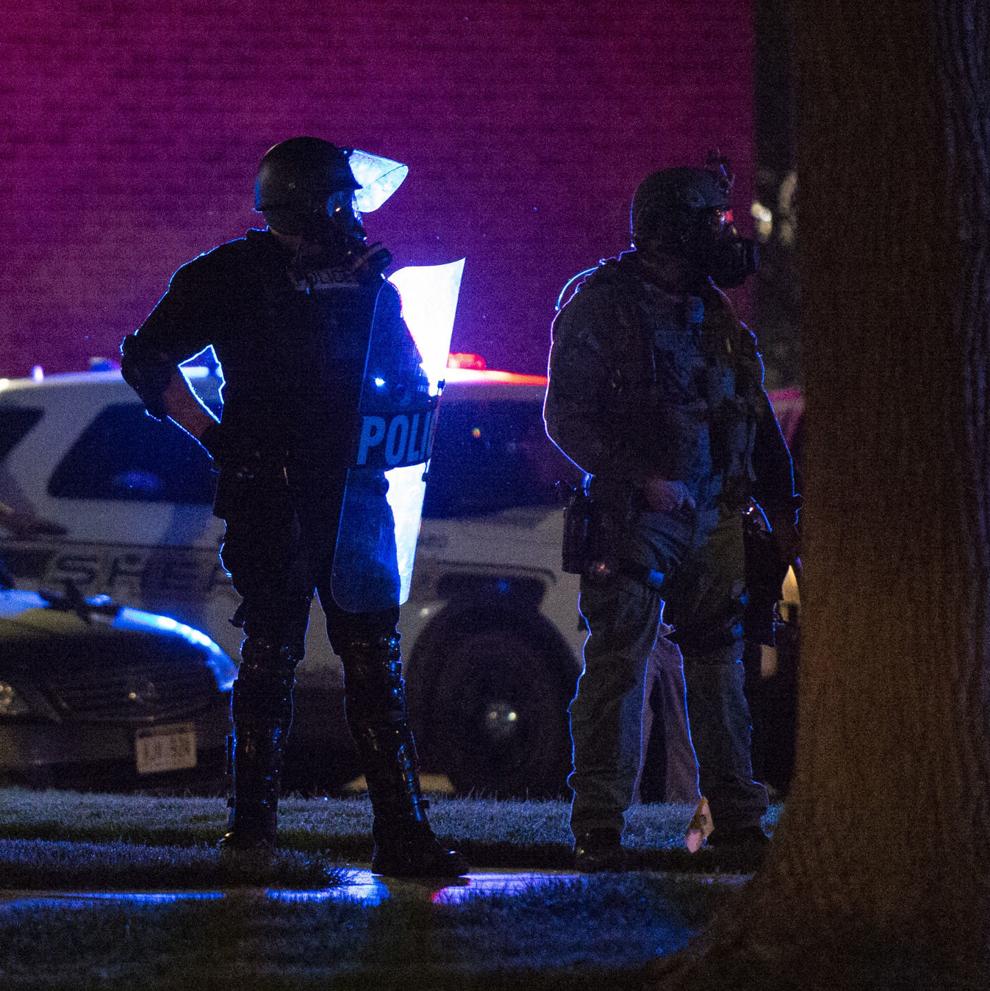 Sunday protest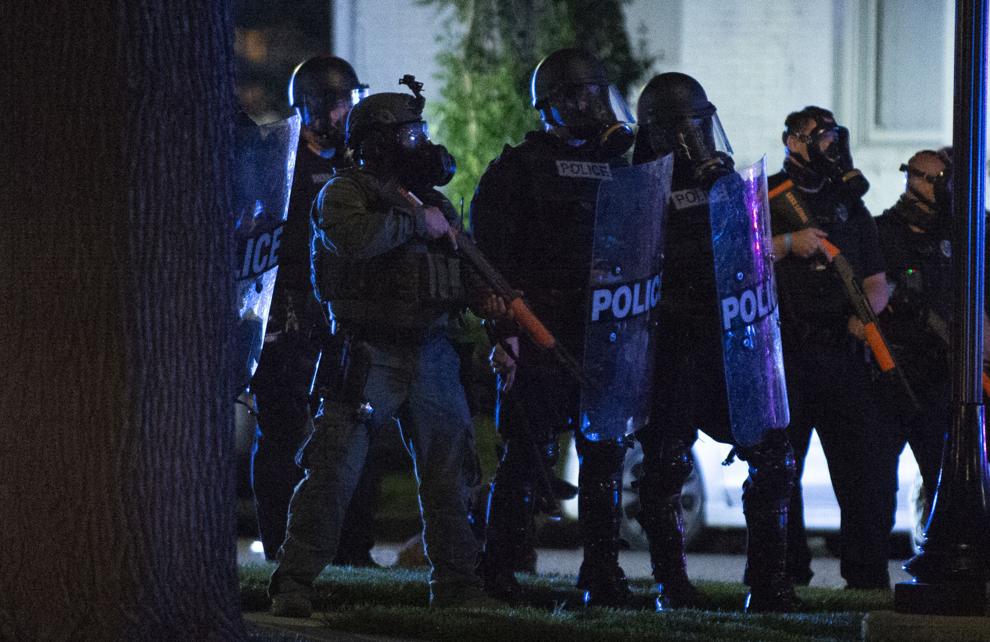 Sunday protest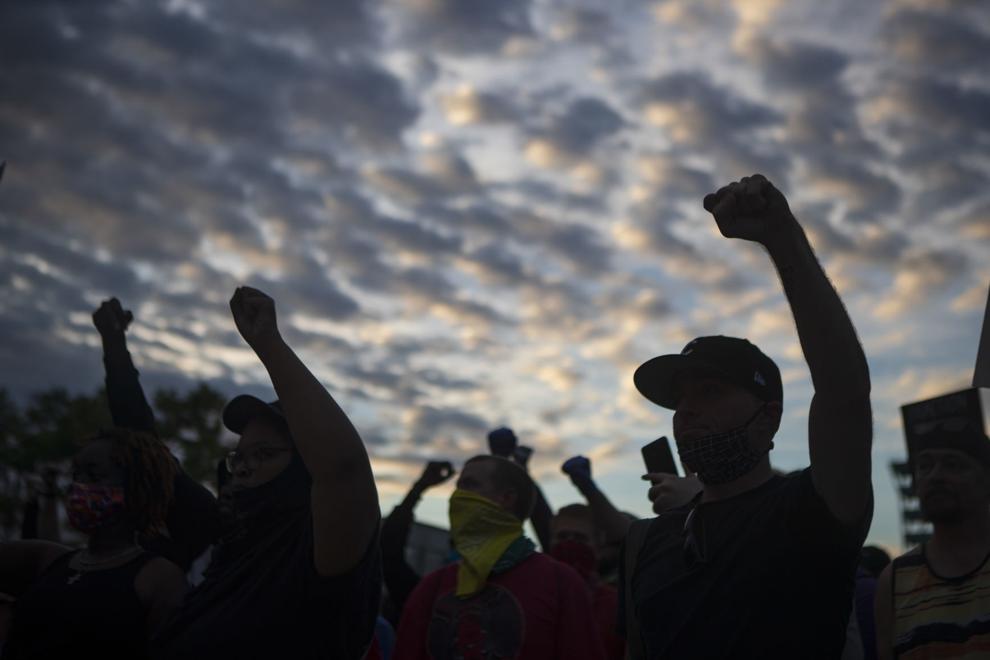 Sunday protest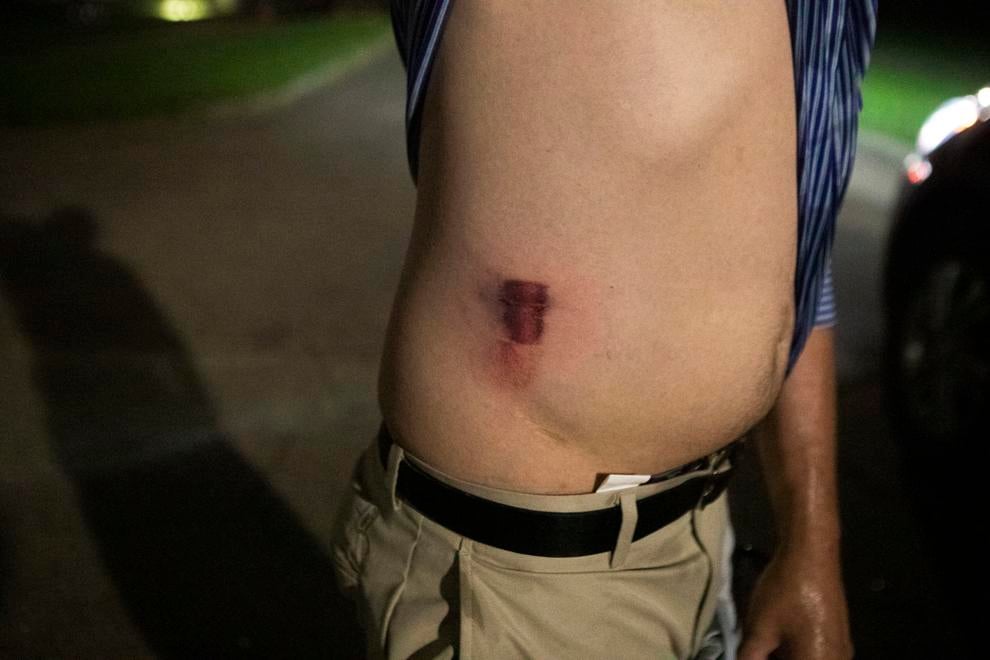 Sunday protest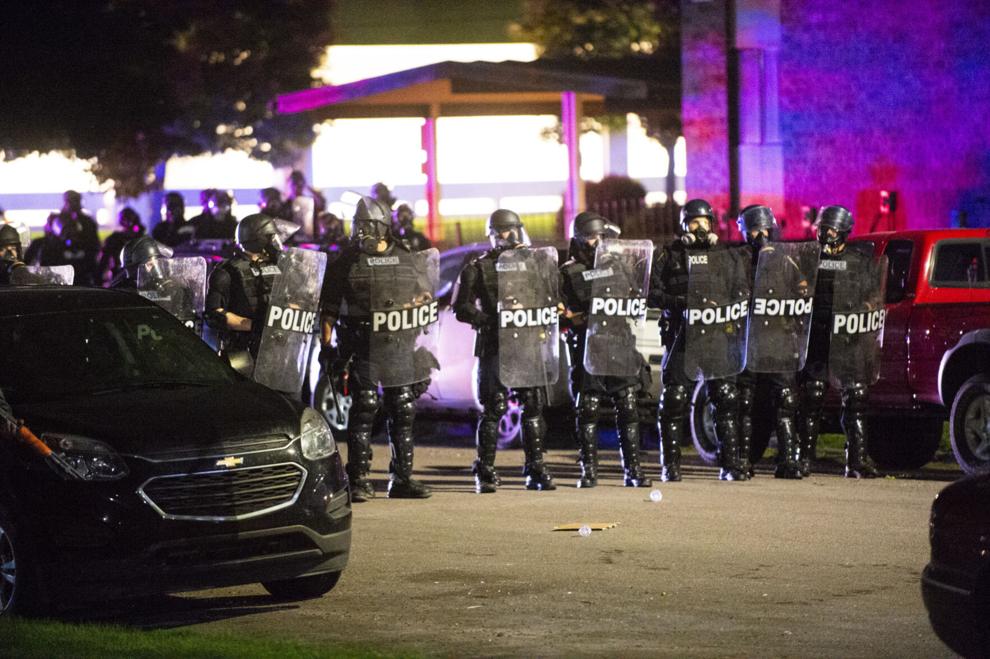 Sunday protest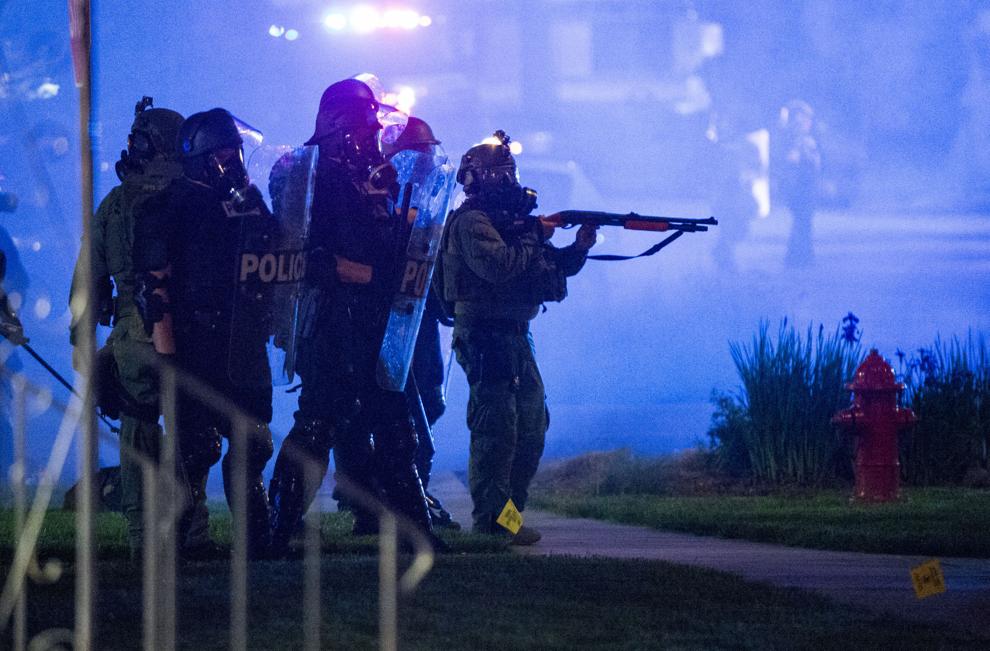 BLM Peaceful Protest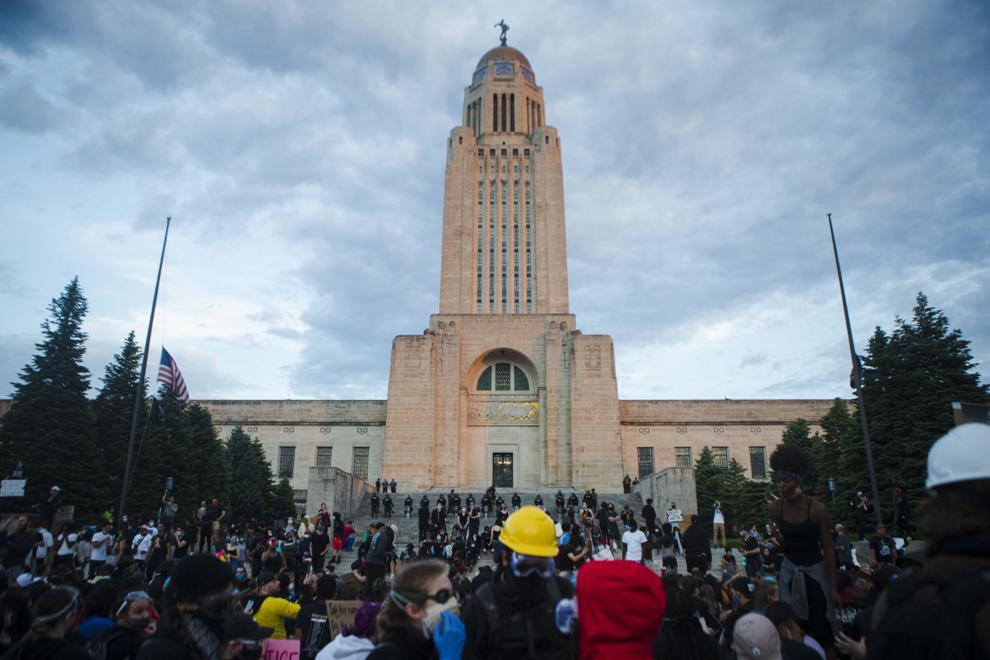 BLM Peaceful Protest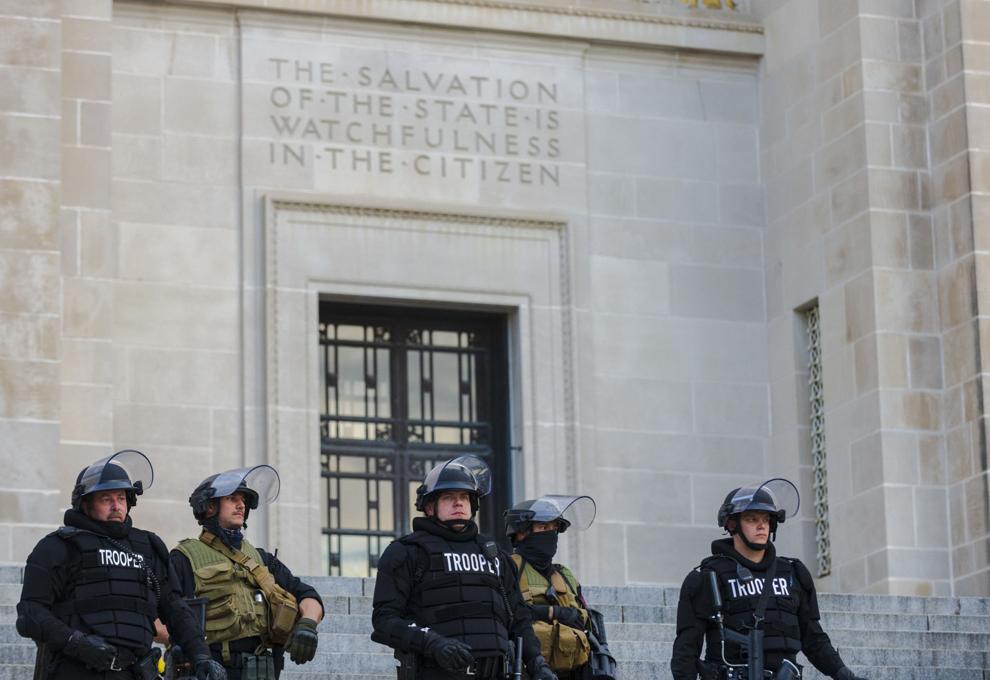 Watch Now: LJS reporter detained; some protesters arrested after Lincoln curfew
Watch Now: Rally outside State Capitol protests George Floyd's death
BLM peaceful protest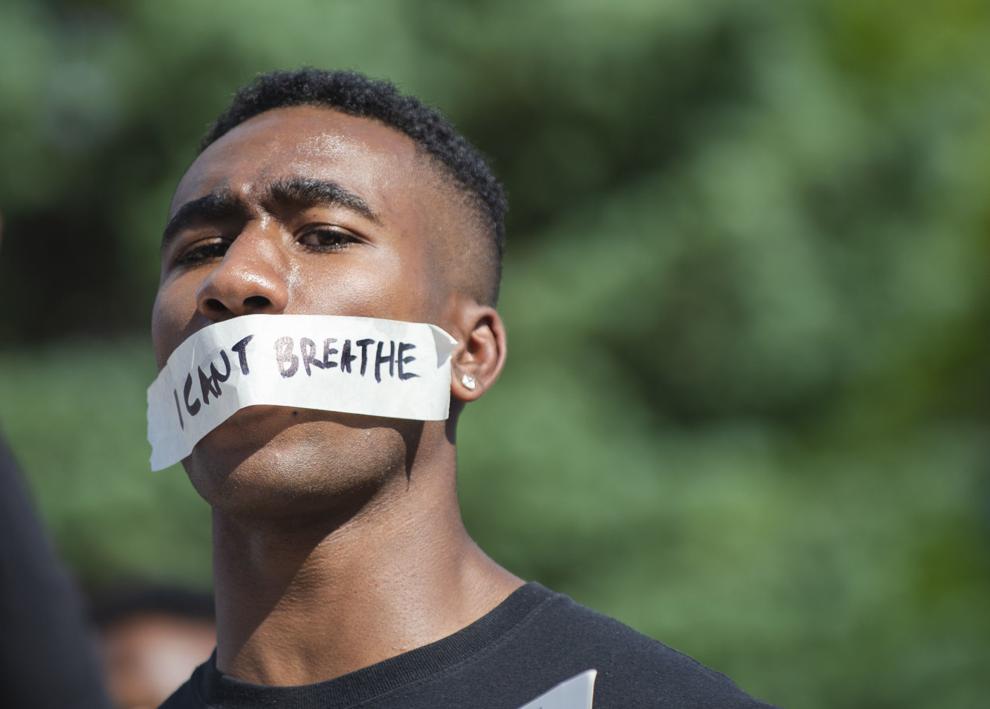 BLM Peaceful Protest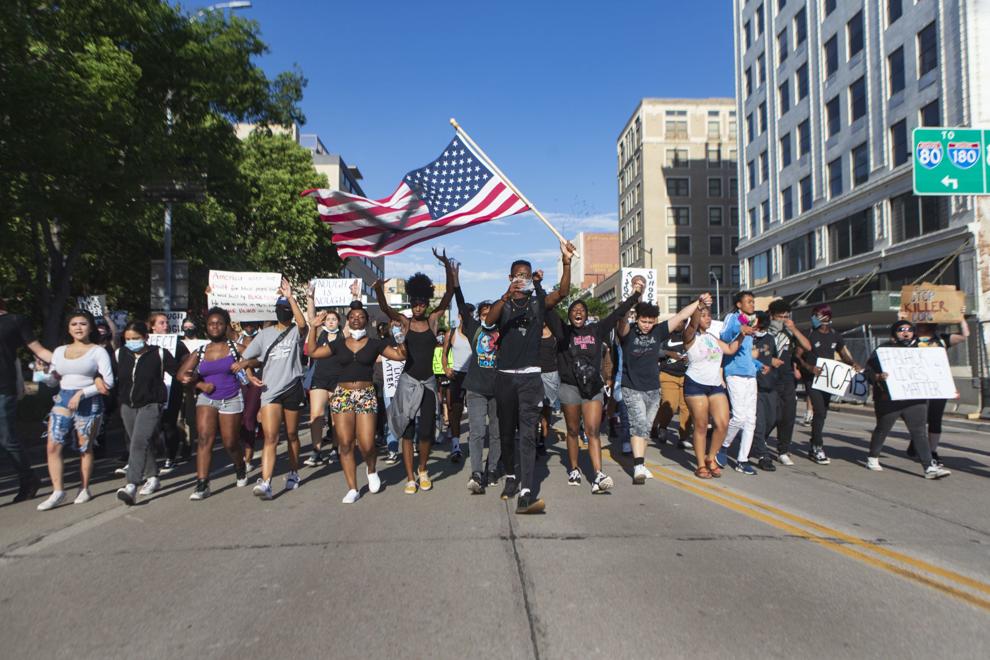 BLM Peaceful Protest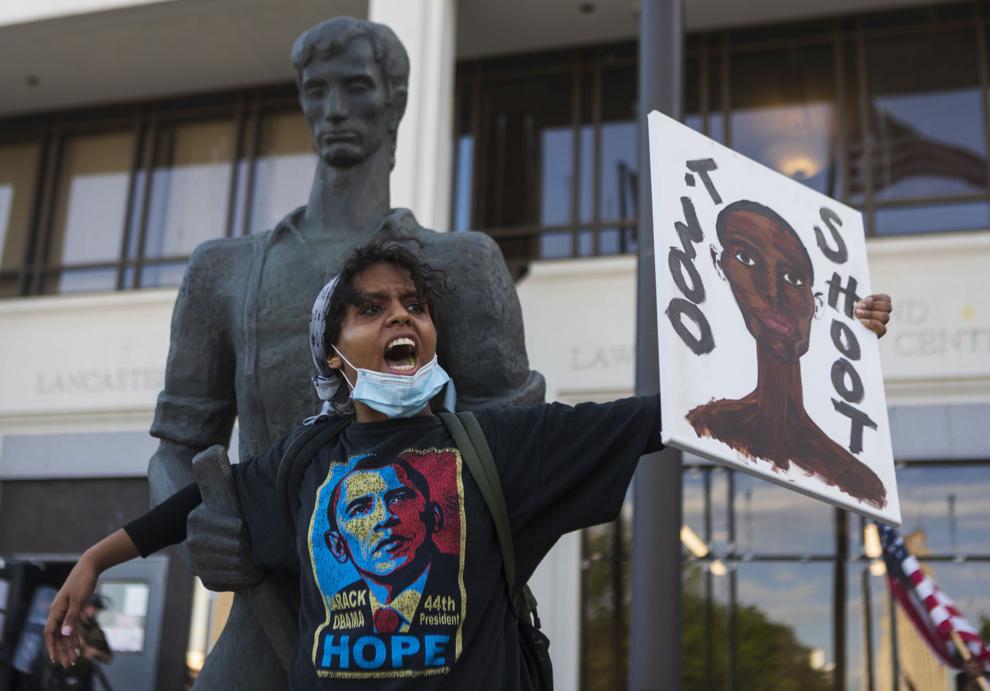 BLM Peaceful Protest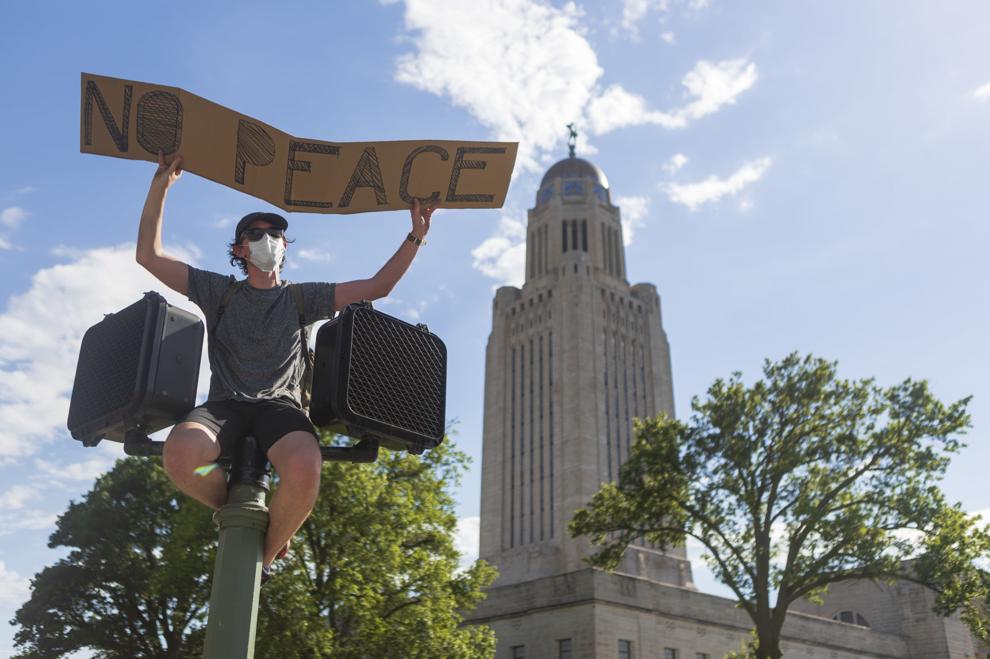 BLM Peaceful Protest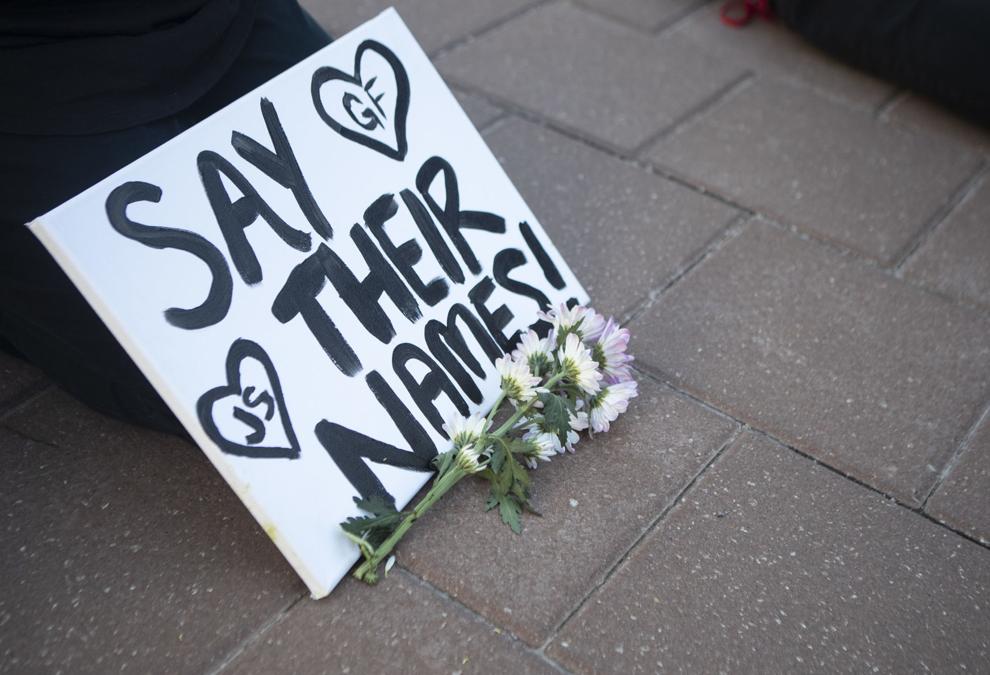 BLM Peaceful Protest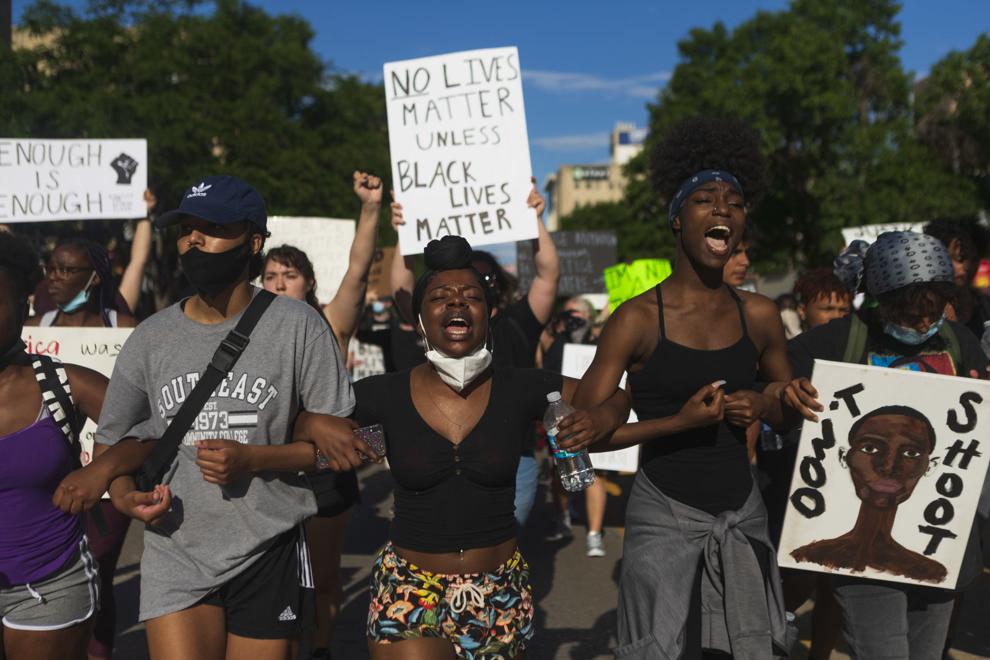 BLM Peaceful Protest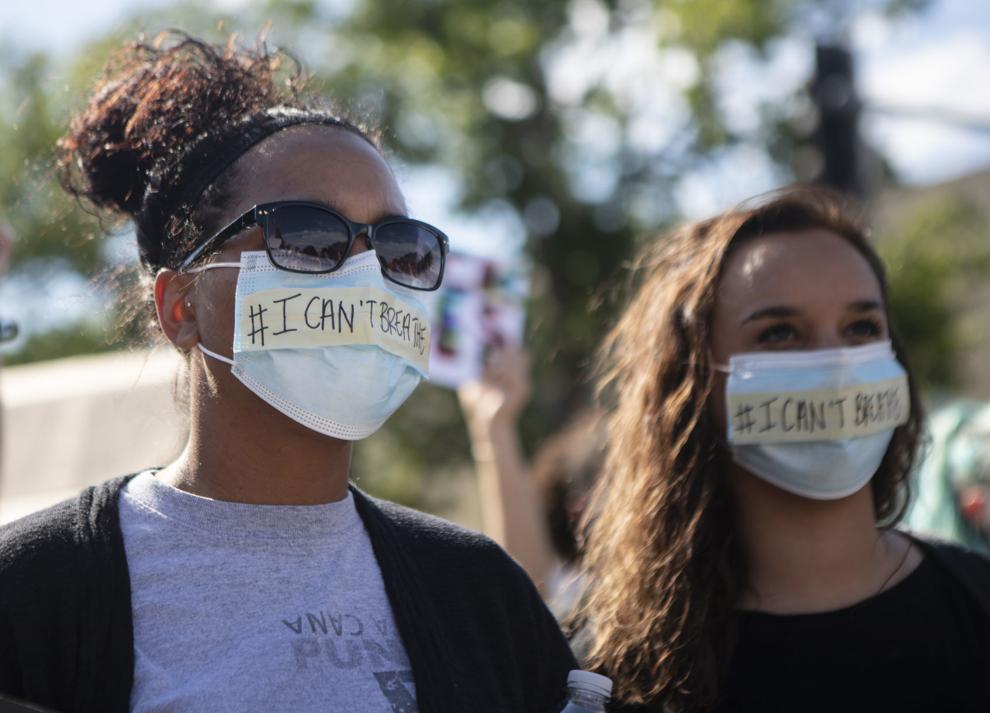 BLM Peaceful Protest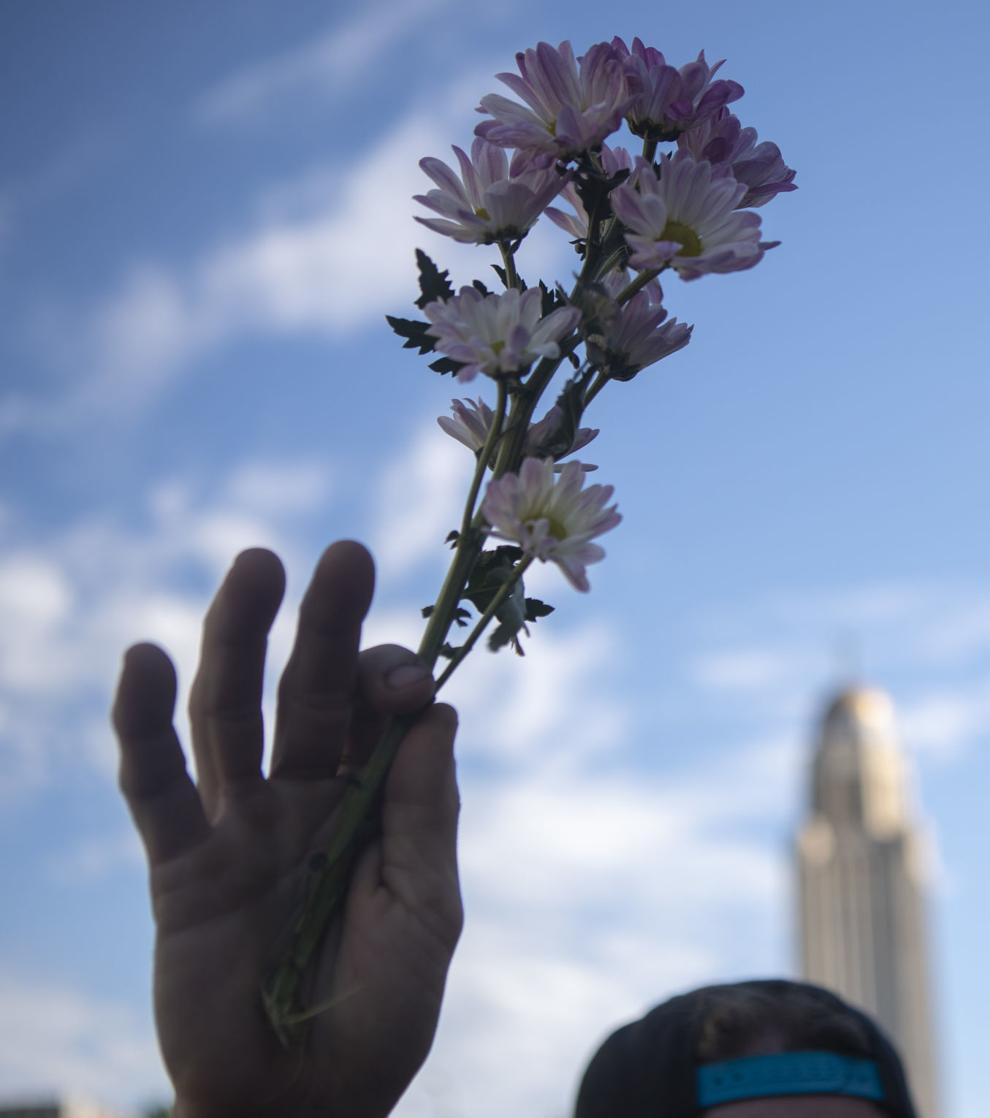 BLM Peaceful Protest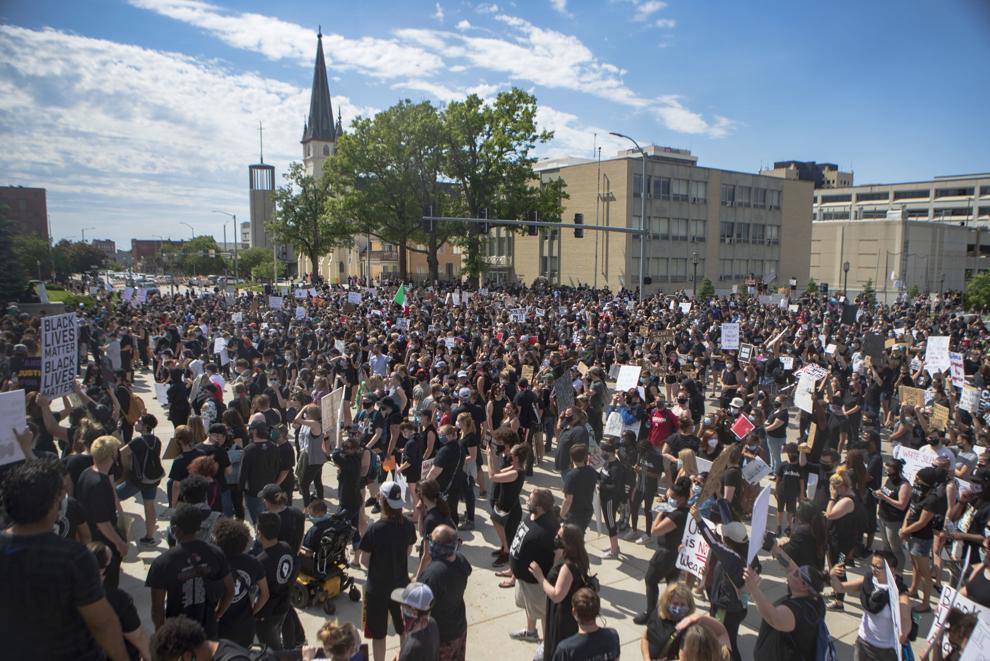 BLM Peaceful Protest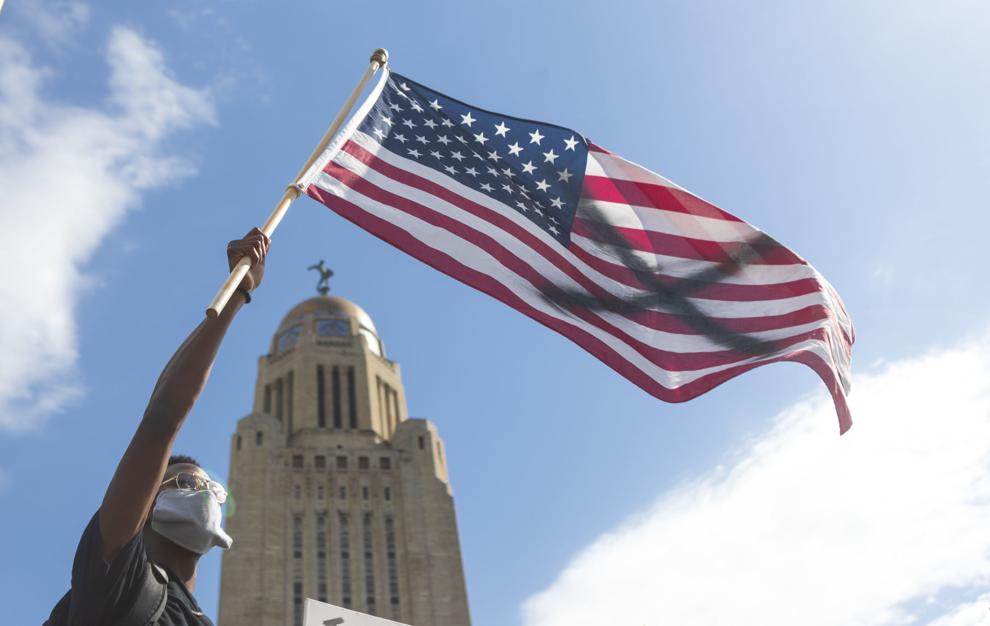 WATCH NOW: Protests over George Floyd's death continue outside state Capitol on Sunday
Sunday protest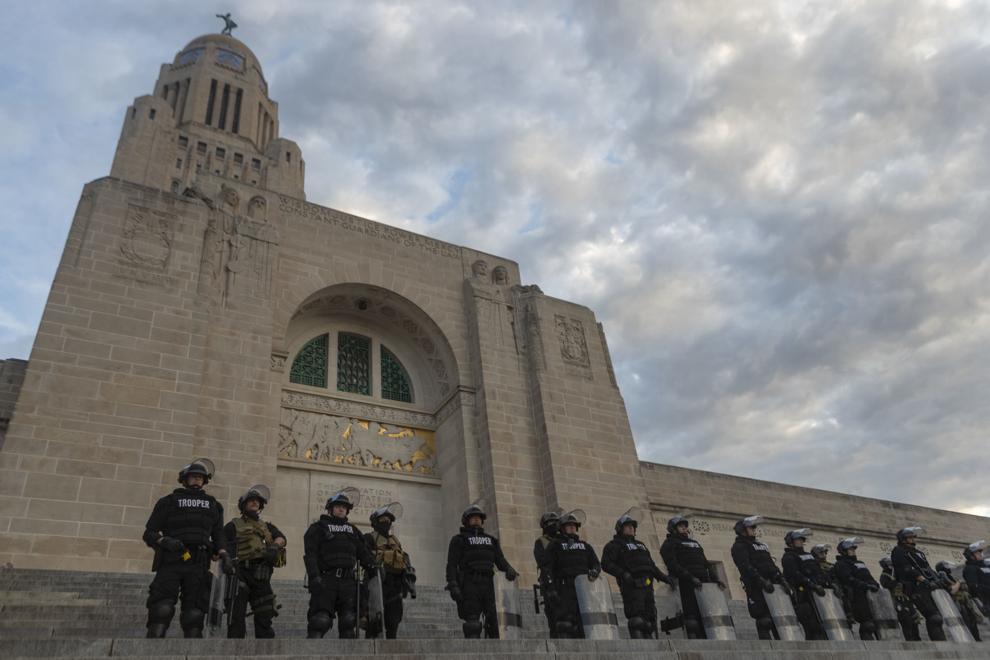 WATCH NOW: Mayor Leirion Gaylor Baird provides updates on protests in Lincoln
Watch: Volunteers help businesses clean up Lincoln Mall
Protest and Cleanup, 5.31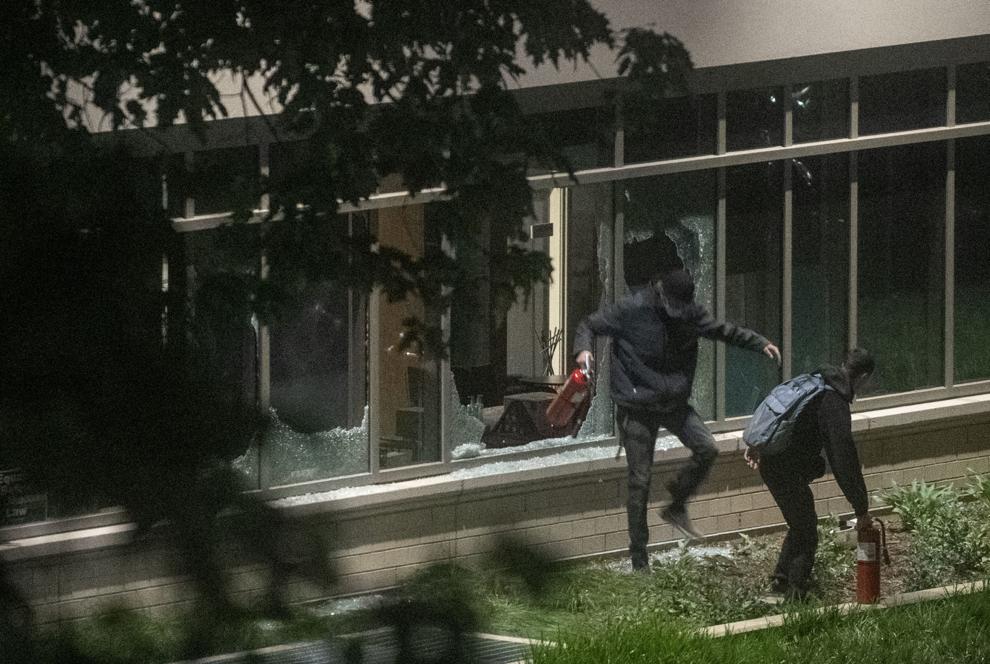 Protest and Cleanup, 5.31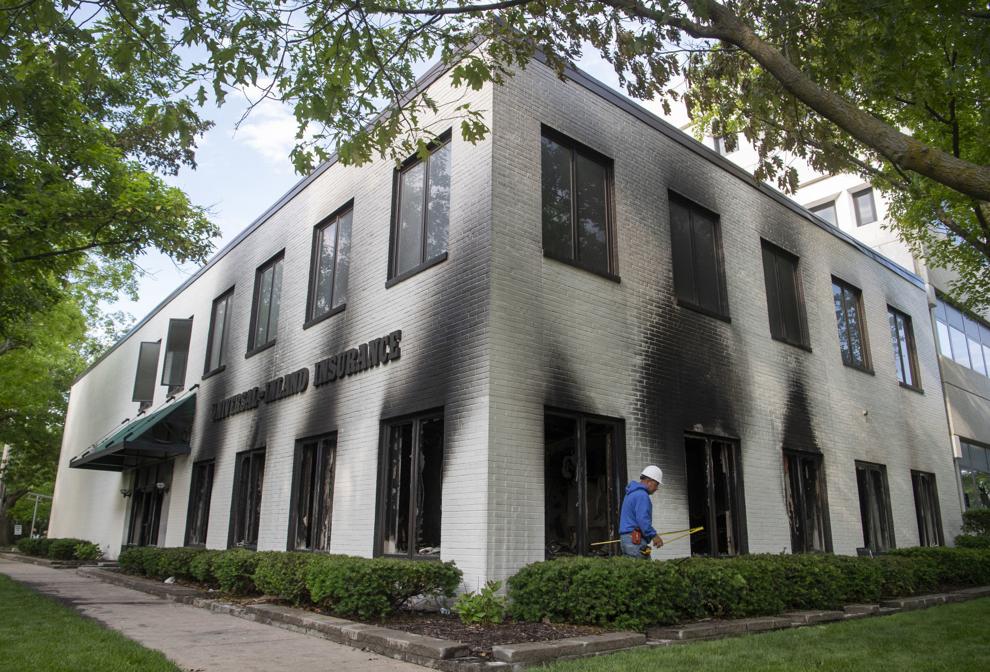 Protest and Cleanup, 5.31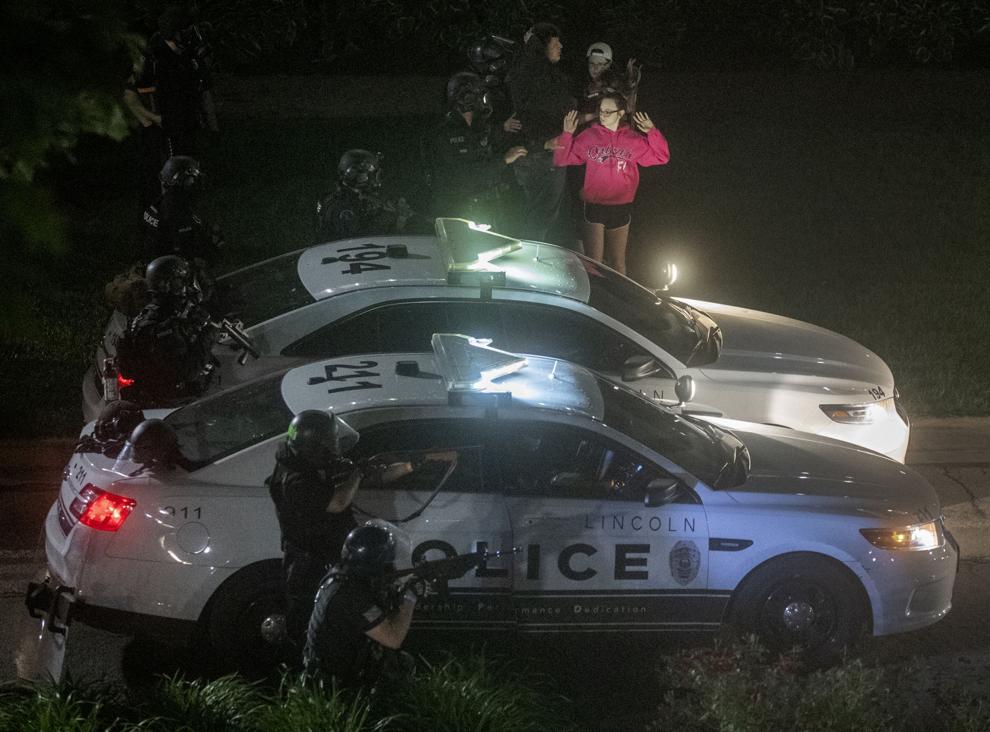 Protest and Cleanup, 5.31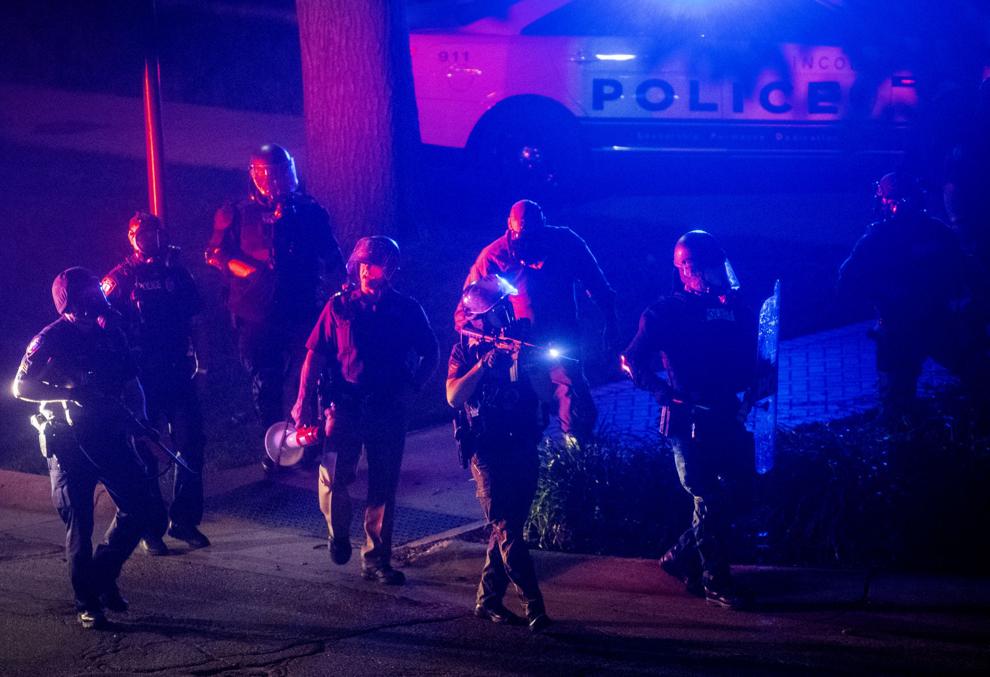 Protest and Cleanup, 5.31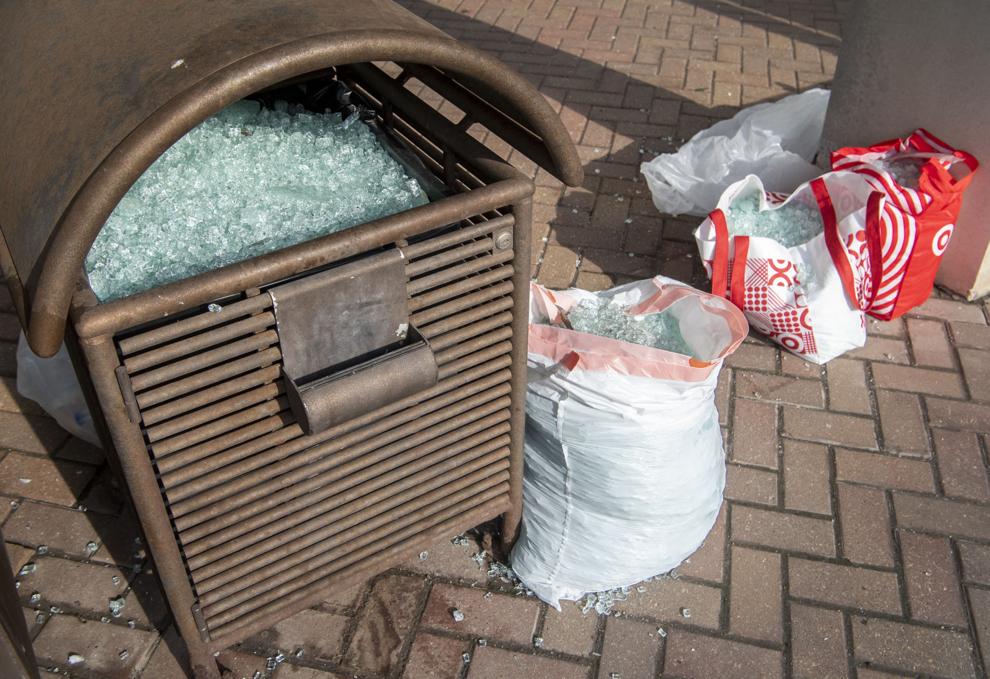 Protest and Cleanup, 5.31
George Floyd Protest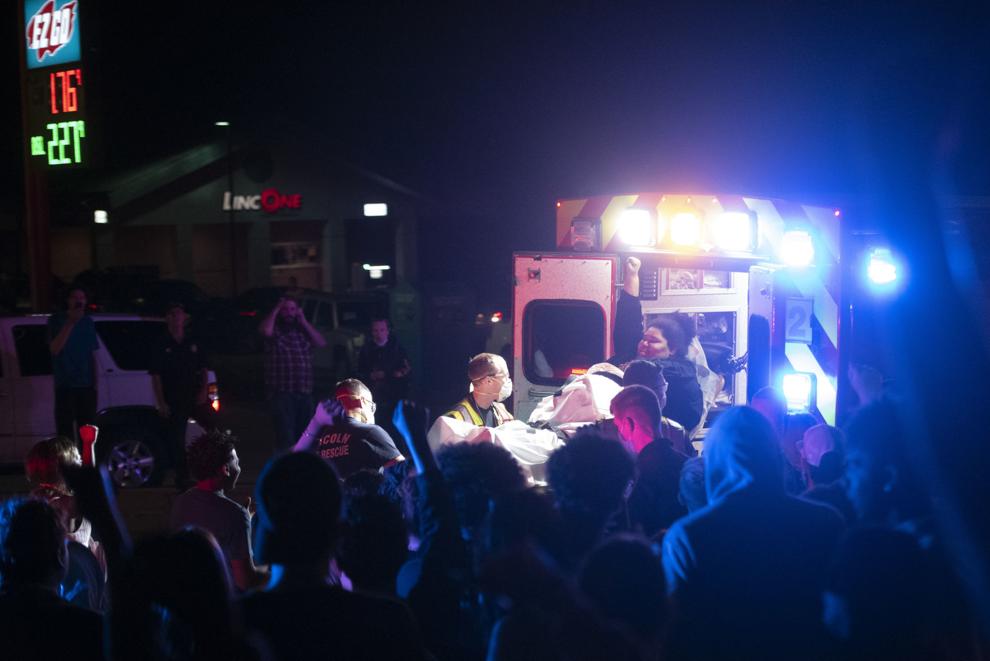 Watch Now: Morning-after view of damage from Saturday night's violence in Lincoln
Protest and Cleanup, 5.31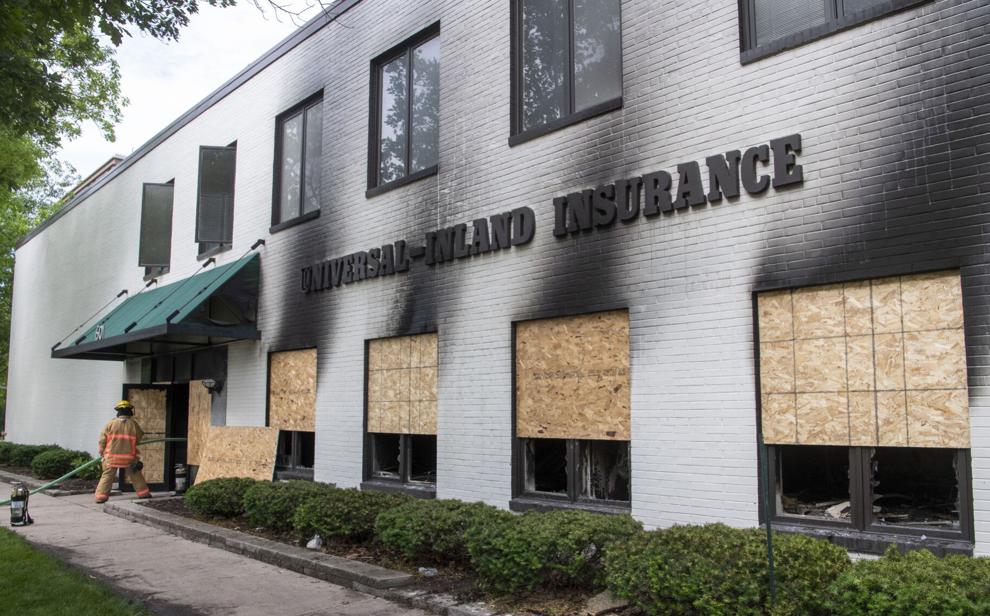 Protest and Cleanup, 5.31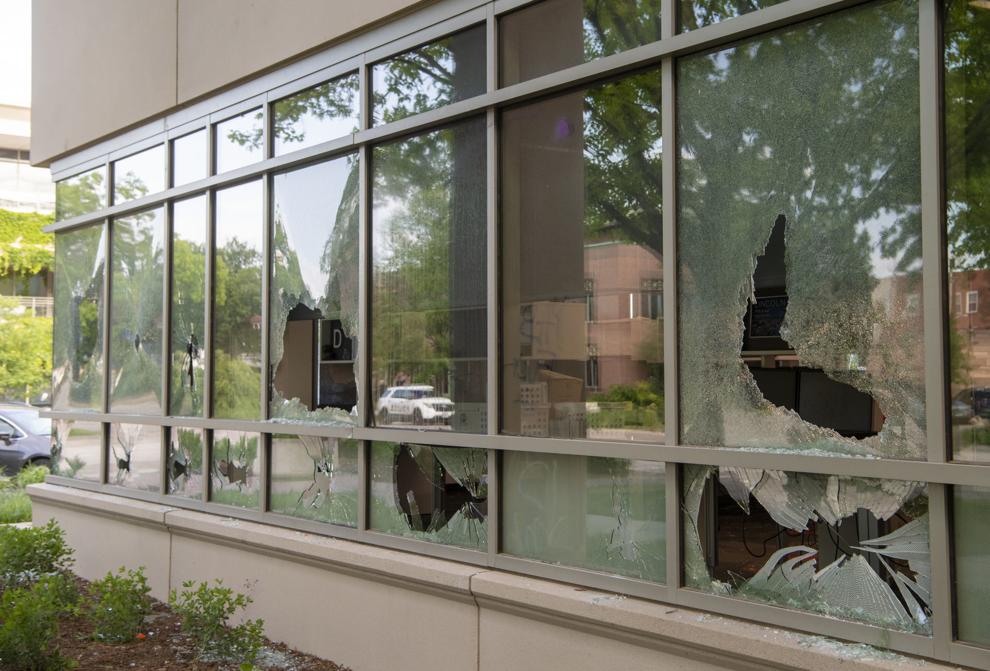 Protest and Cleanup, 5.31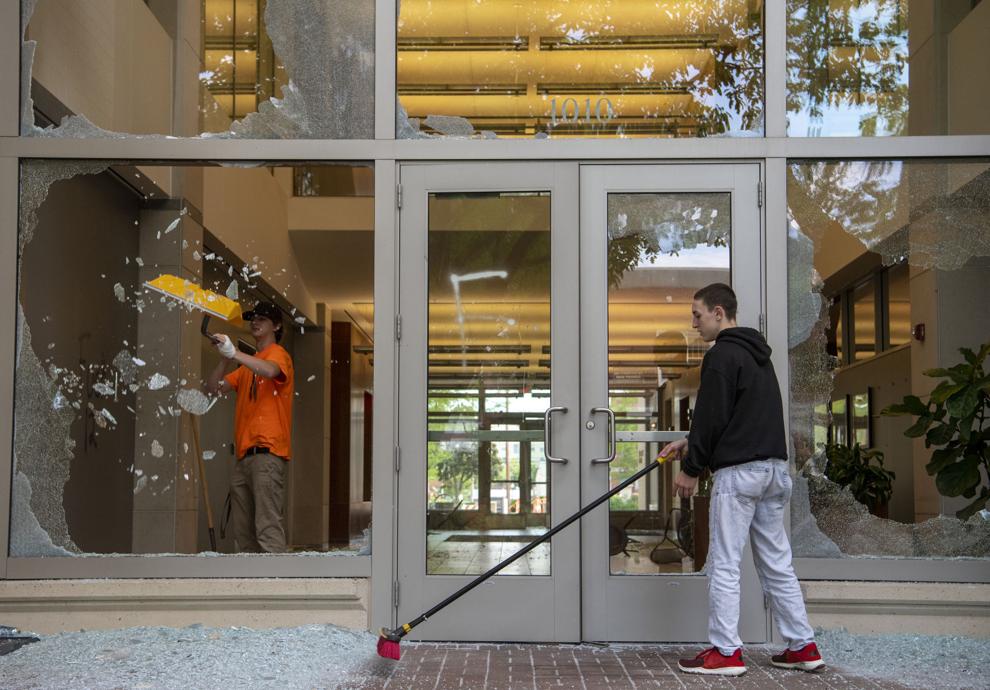 Protest and Cleanup, 5.31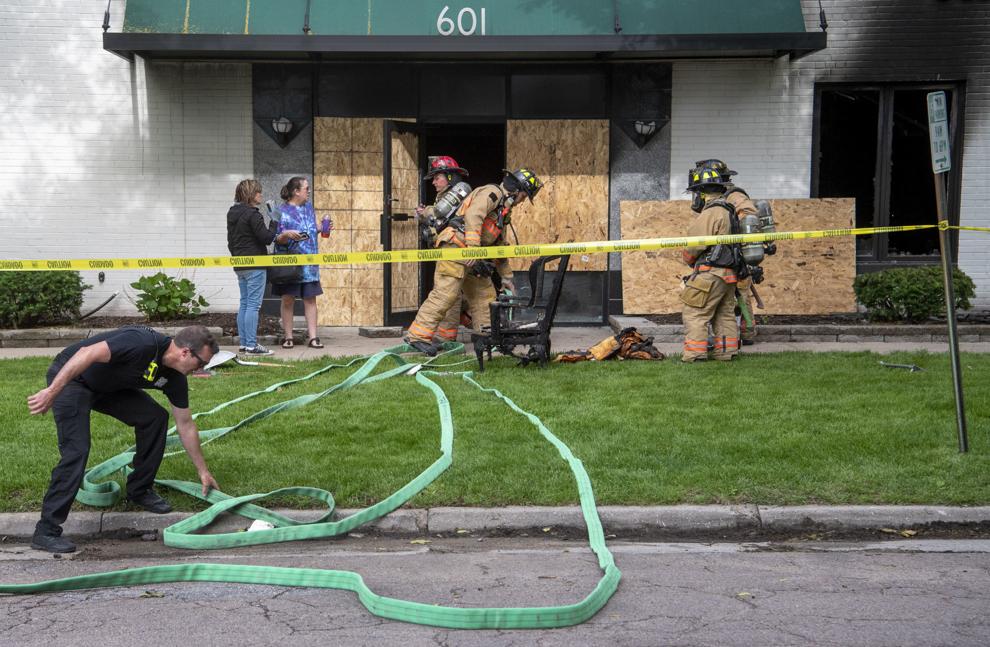 Protest and Cleanup, 5.31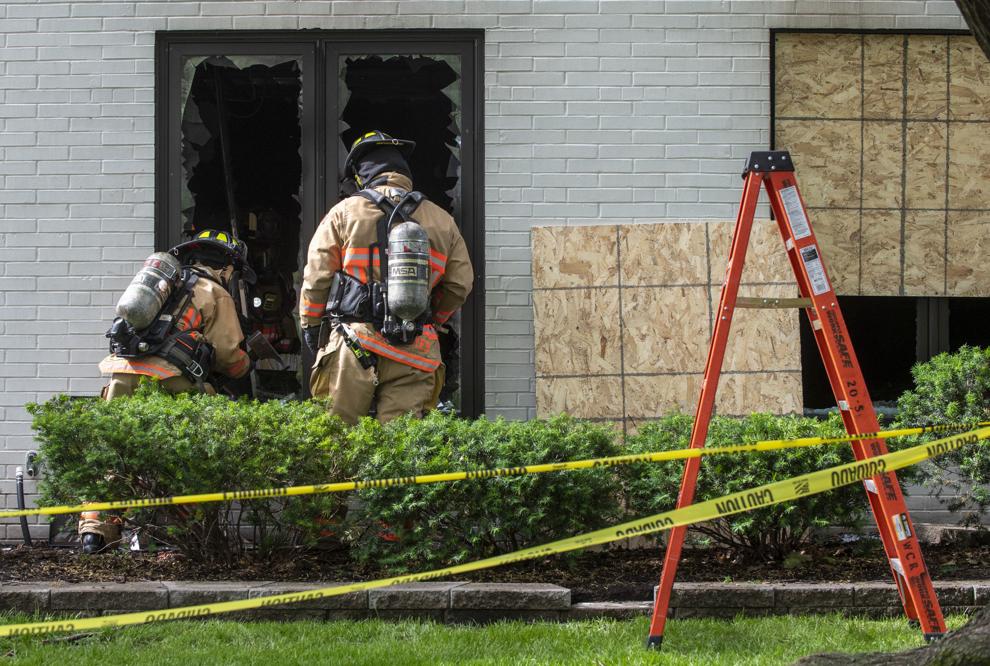 Protest and Cleanup, 5.31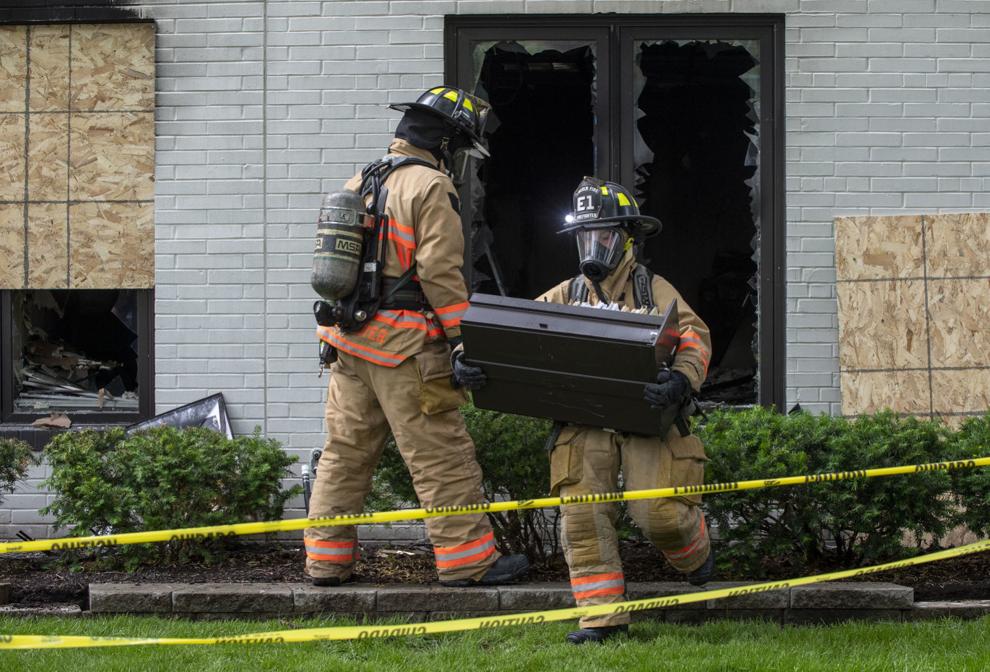 Protest and Cleanup, 5.31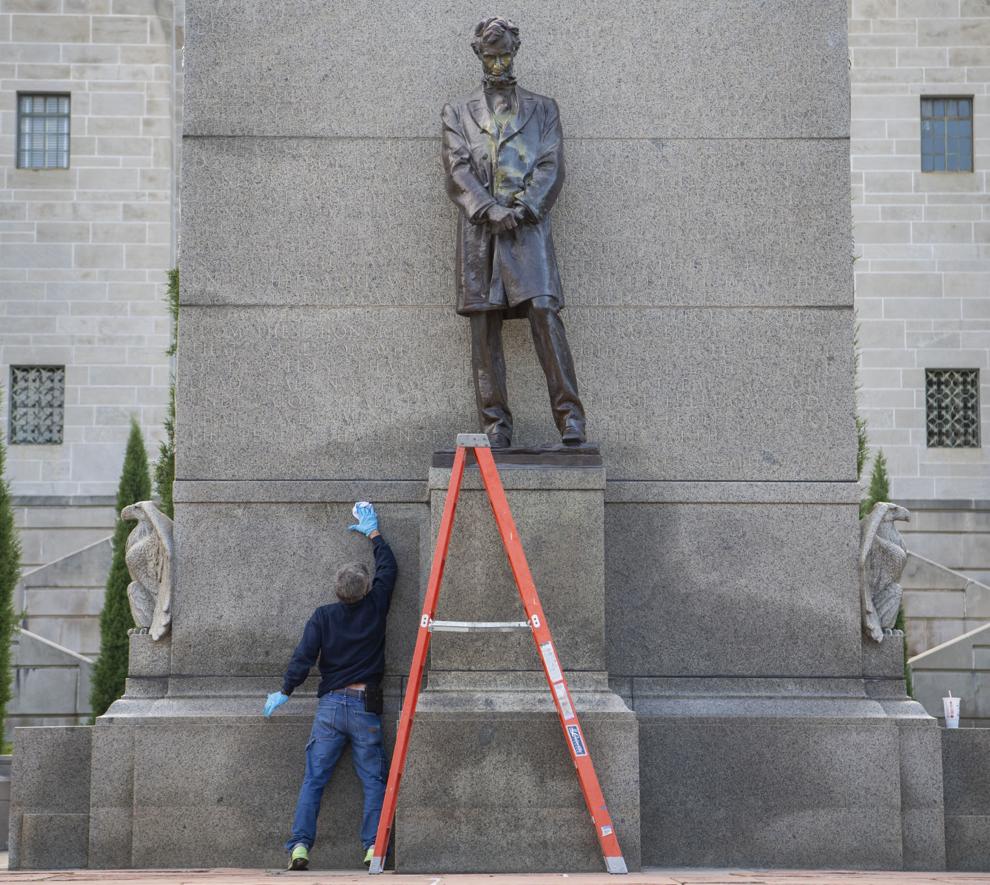 Protest and Cleanup, 5.31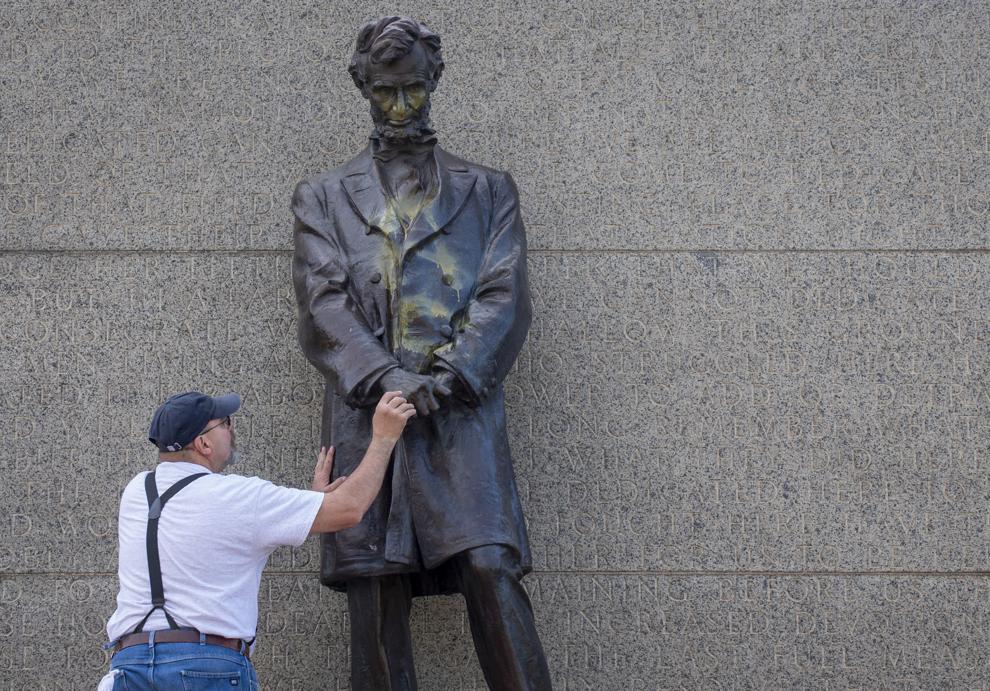 Watch Now: Protests erupt into violence in Lincoln Saturday night
Watch Now: Saturday night protests in downtown Lincoln Part 2
Early Morning Protest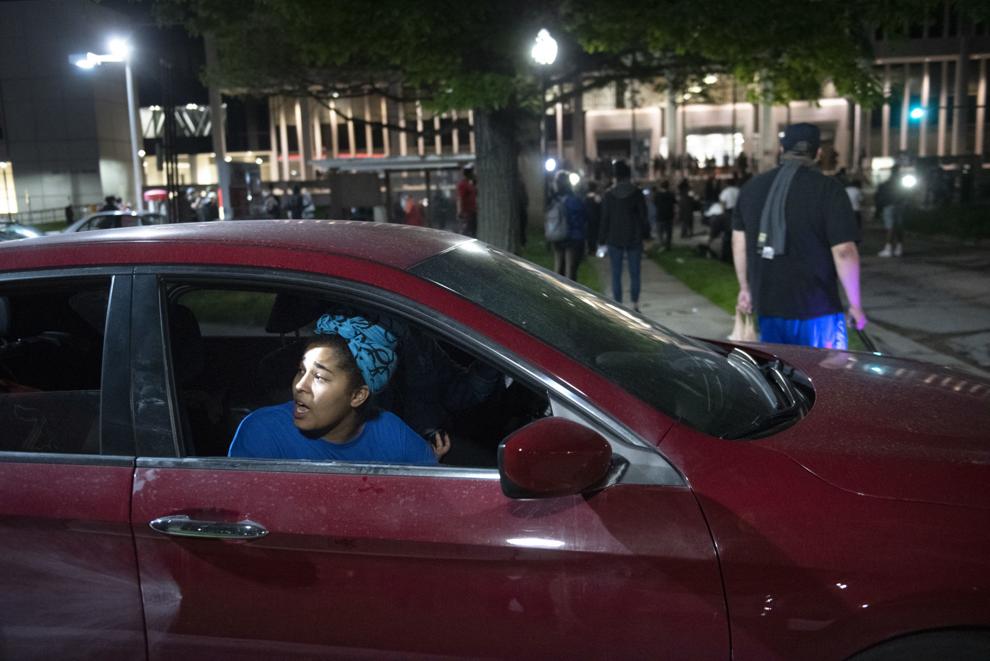 Early Morning Protest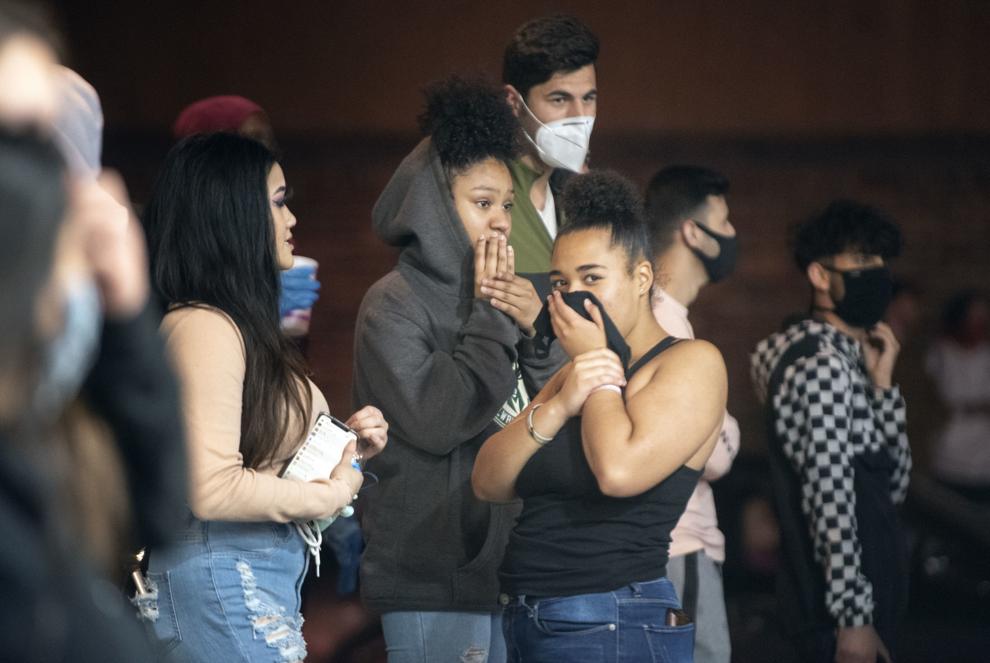 Early Morning Protest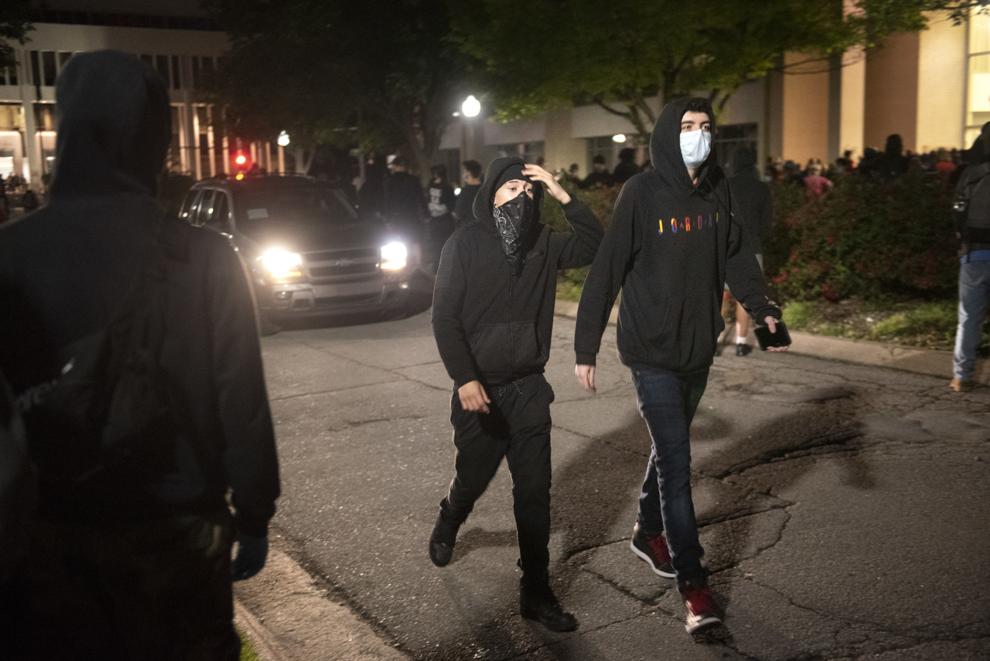 Early Morning Protest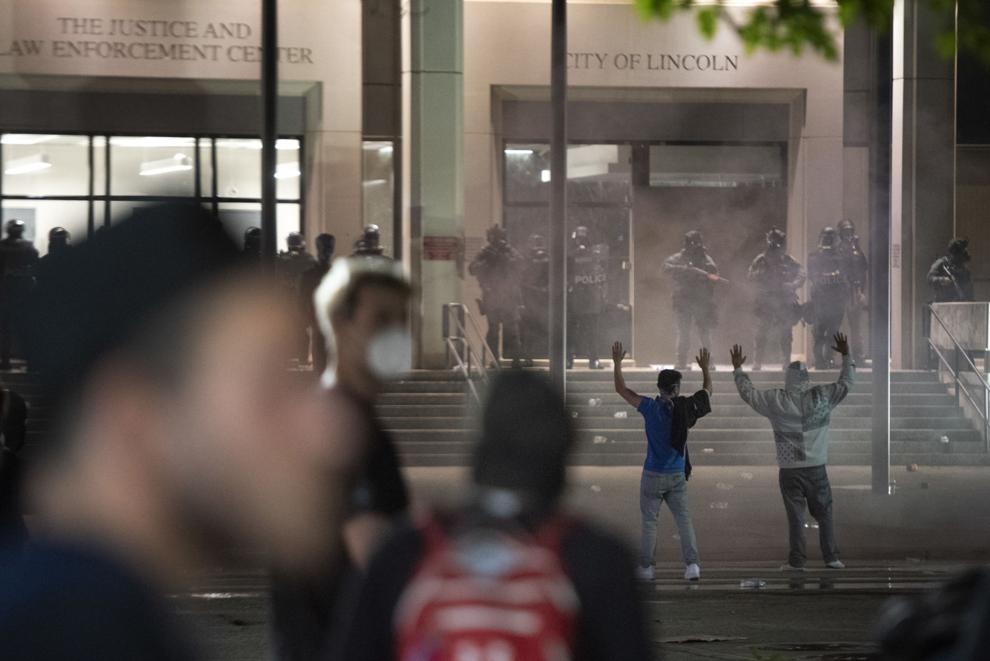 Early Morning Protest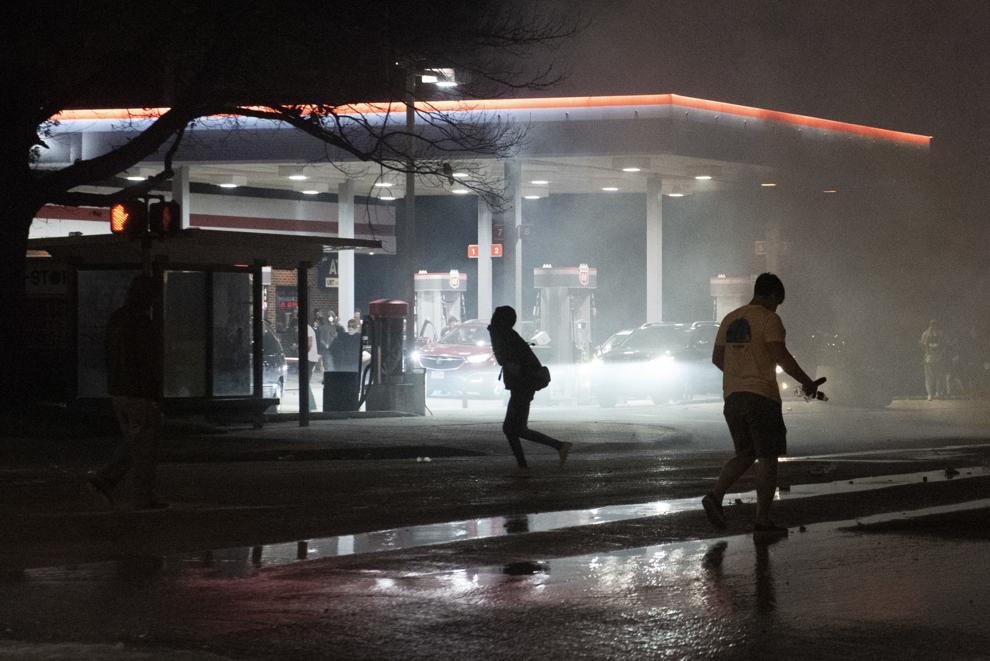 Early Morning Protest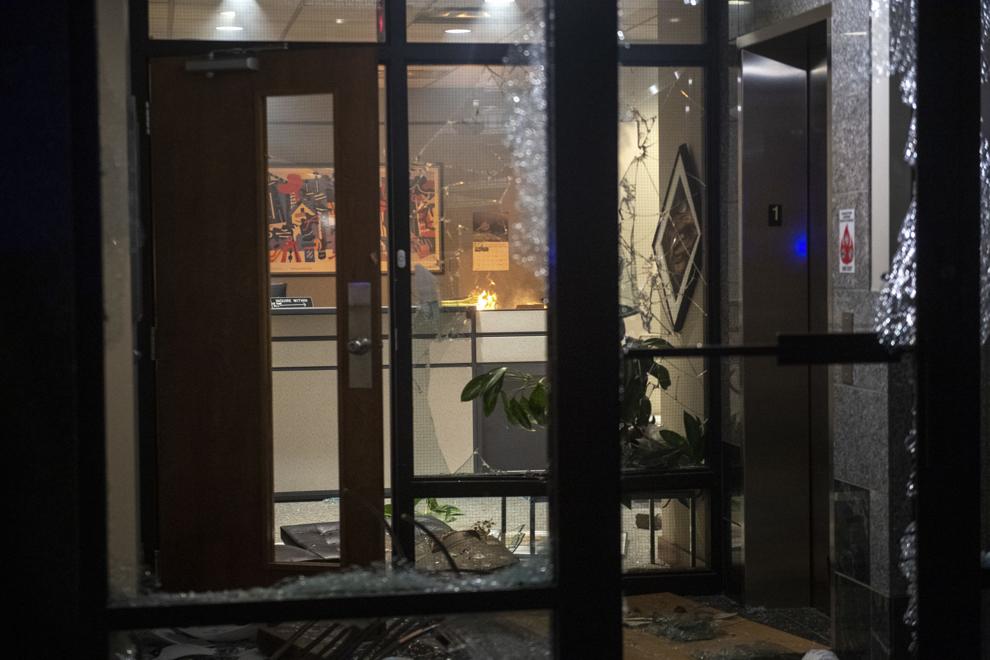 Early Morning Protest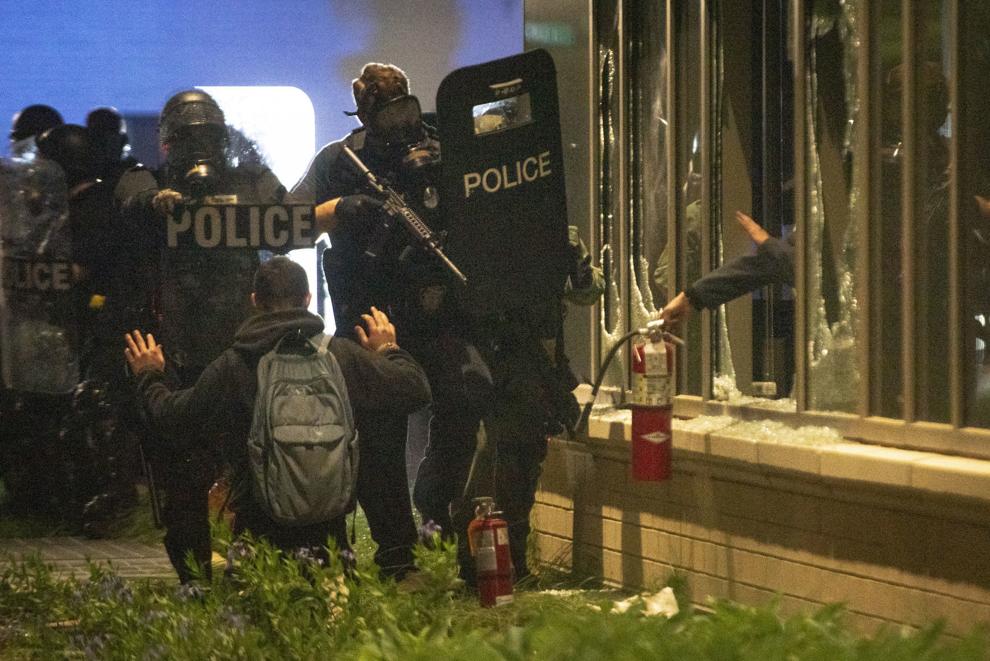 Early Morning Protest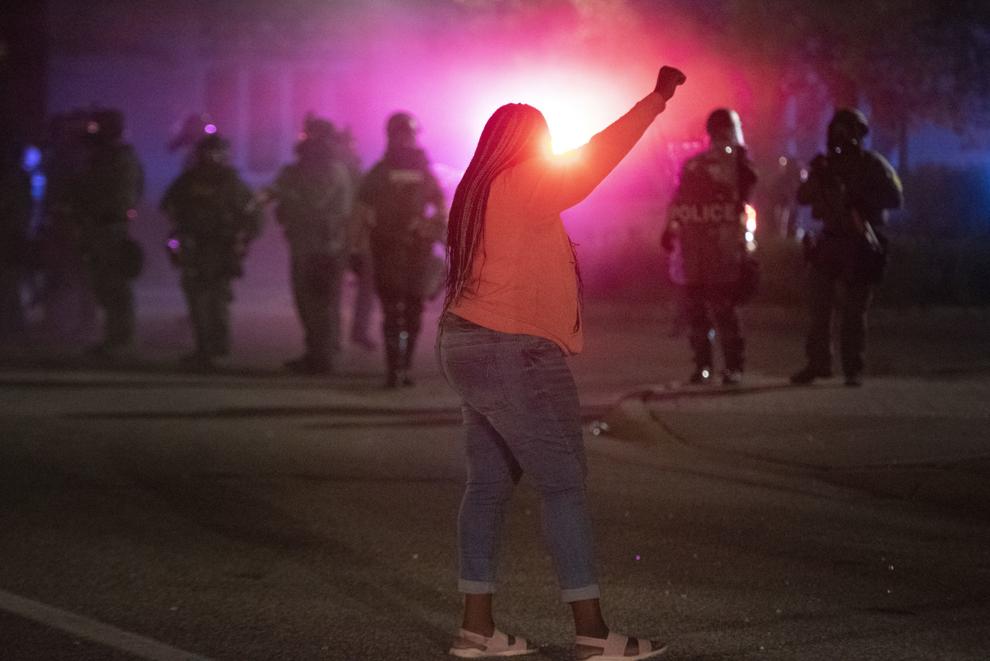 Early Morning Protest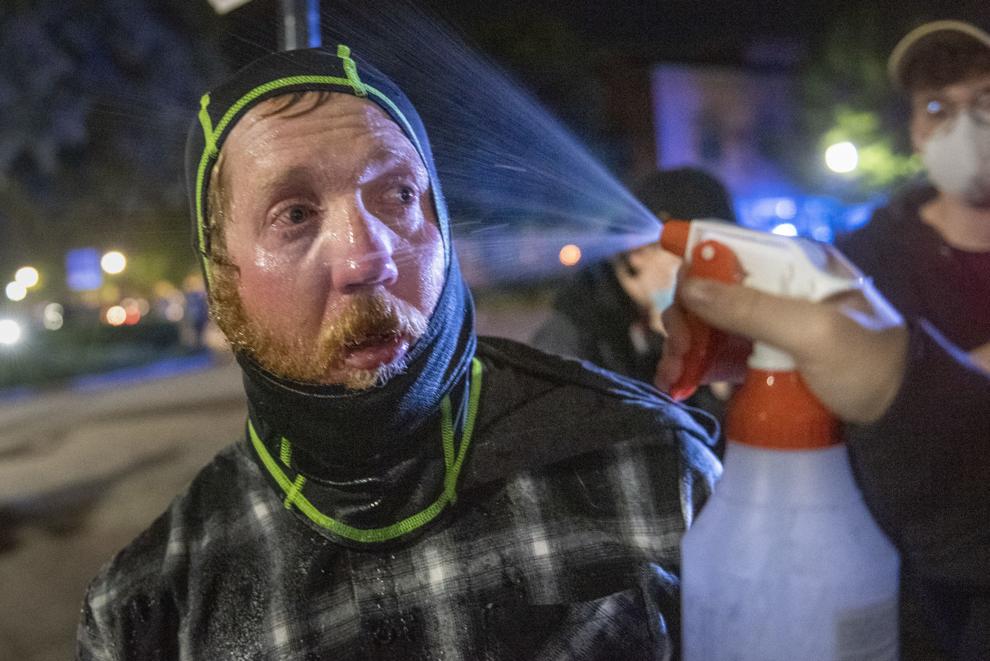 Early Morning Protest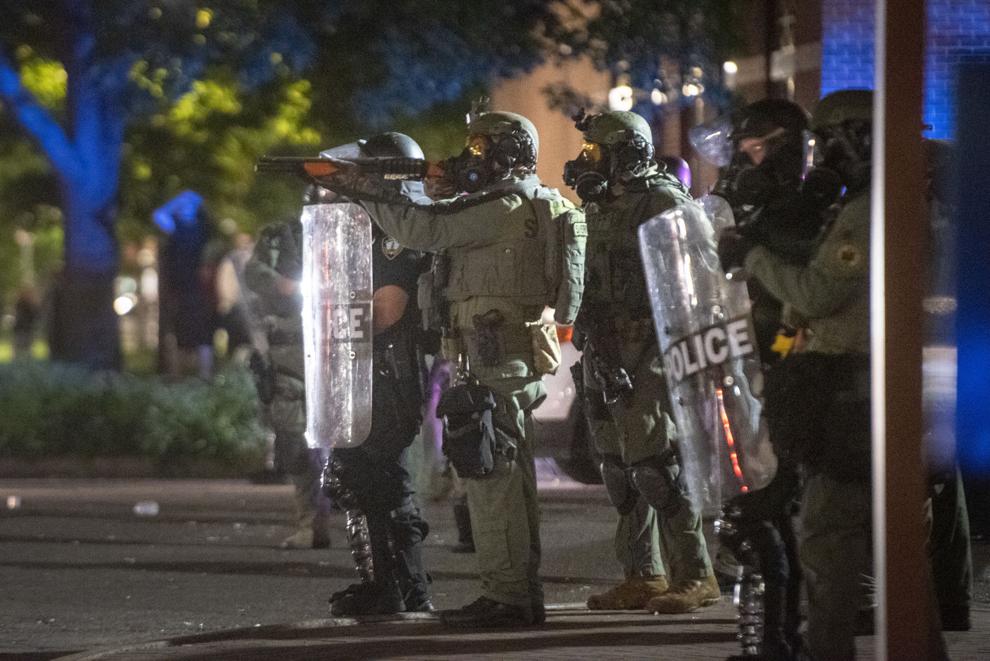 Early Morning Protest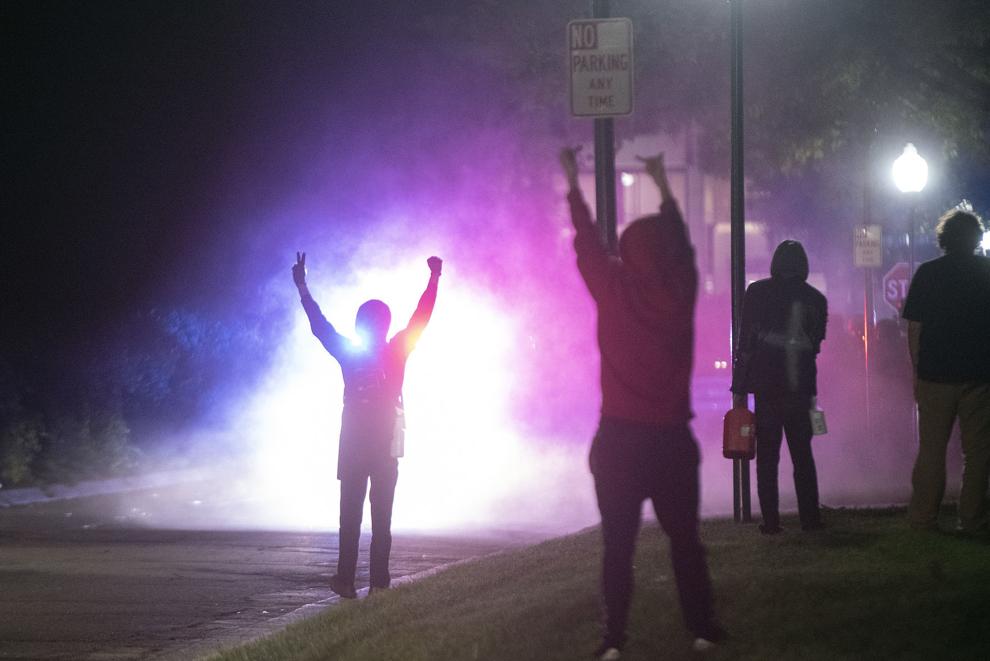 Early Morning Protest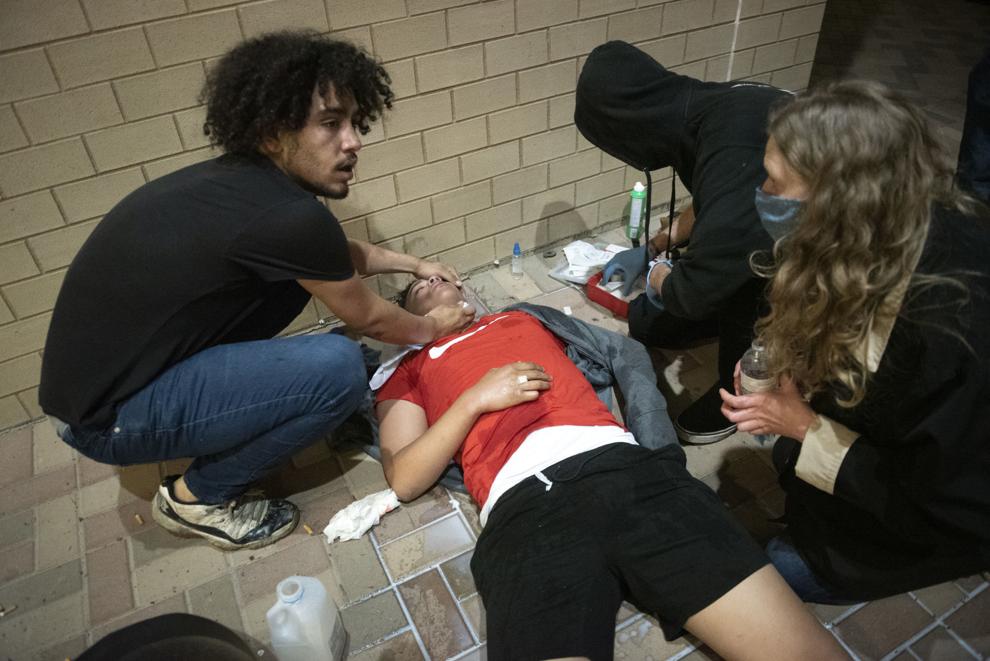 Early Morning Protest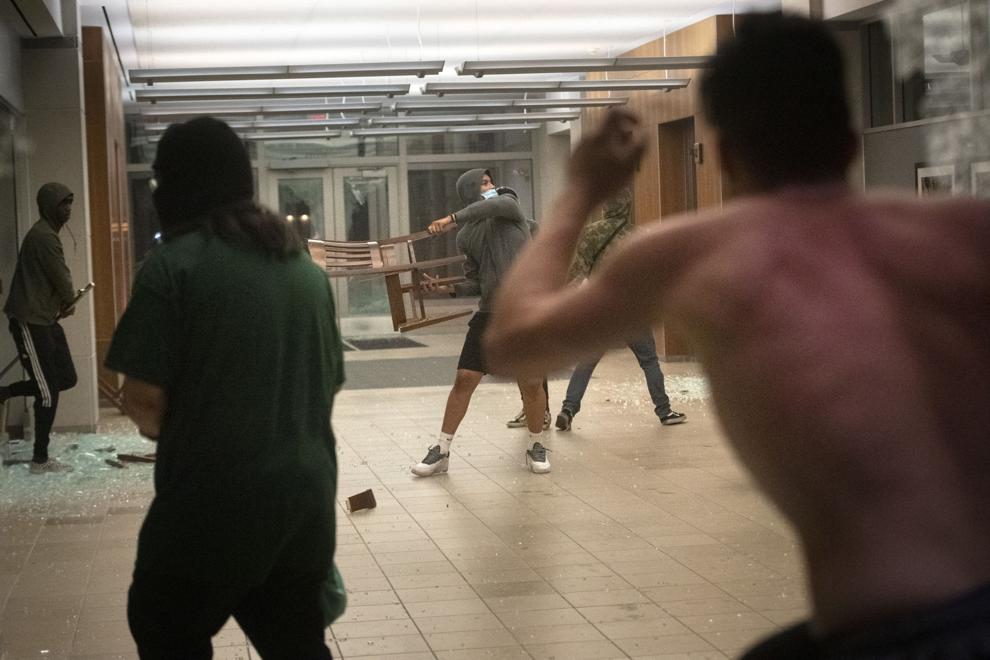 Early Morning Protest
Early Morning Protest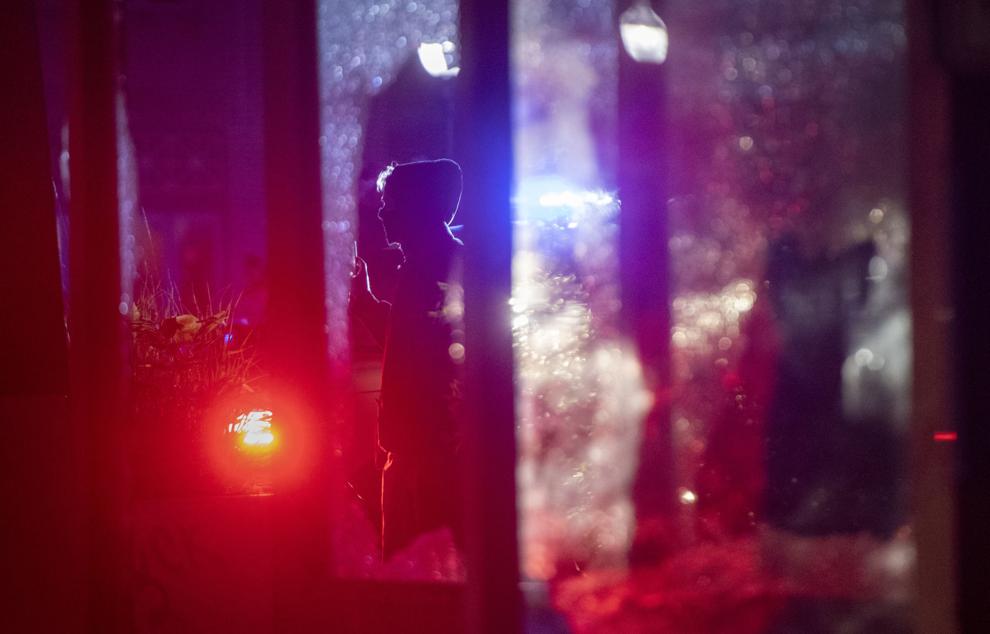 Early Morning Protest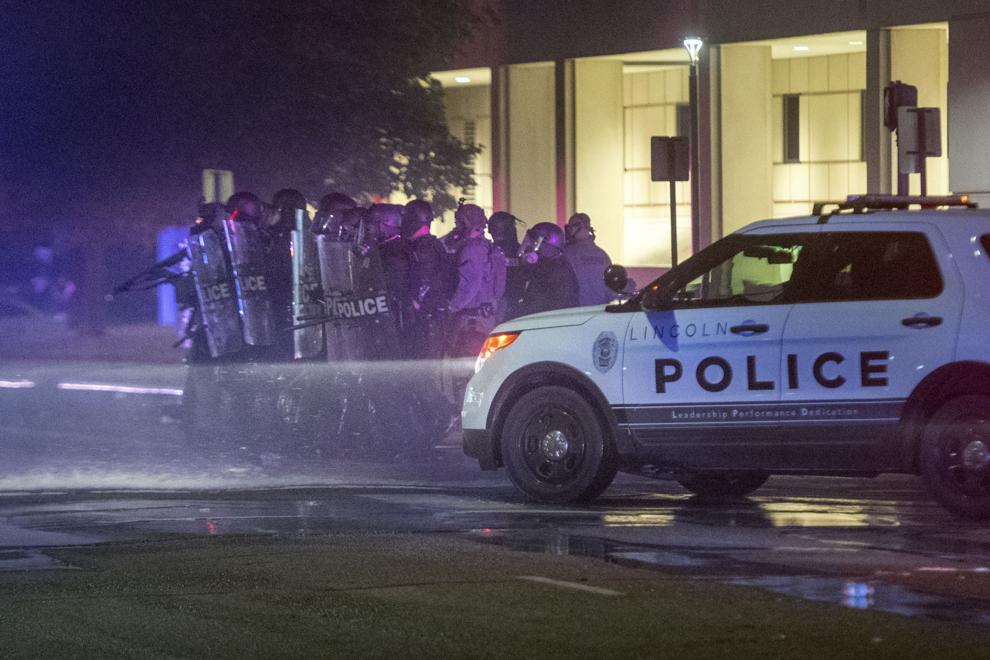 Early Morning Protest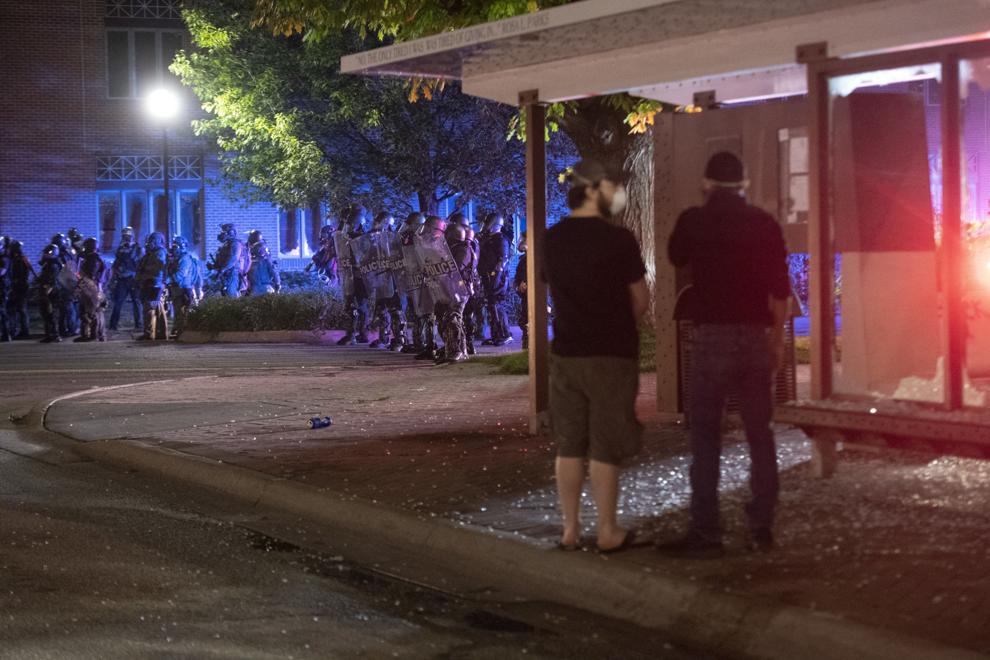 Early Morning Protest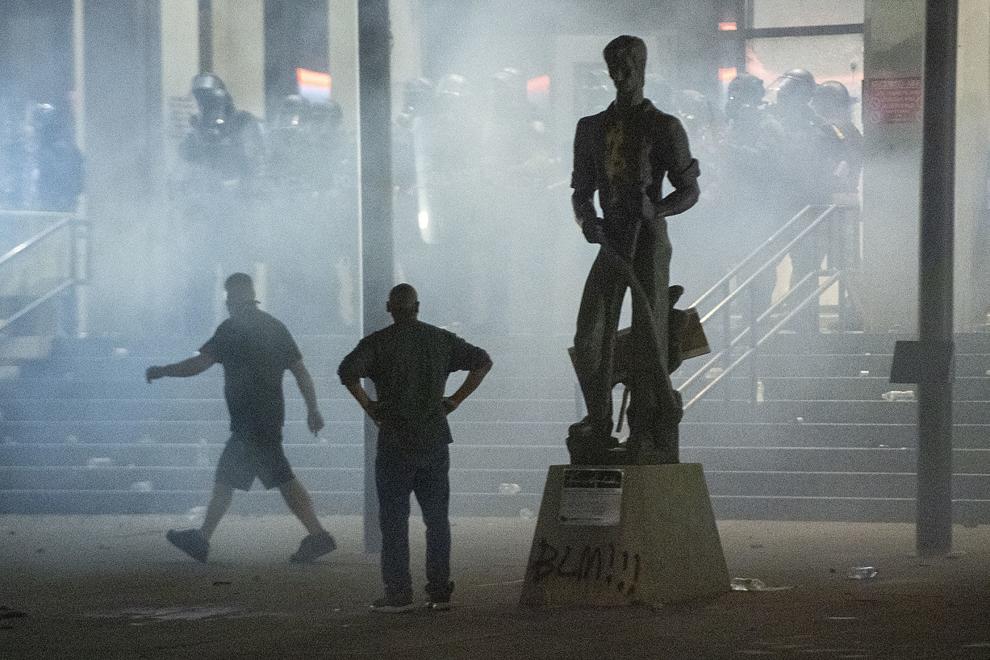 Early Morning Protest
Early Morning Protest
Early Morning Protest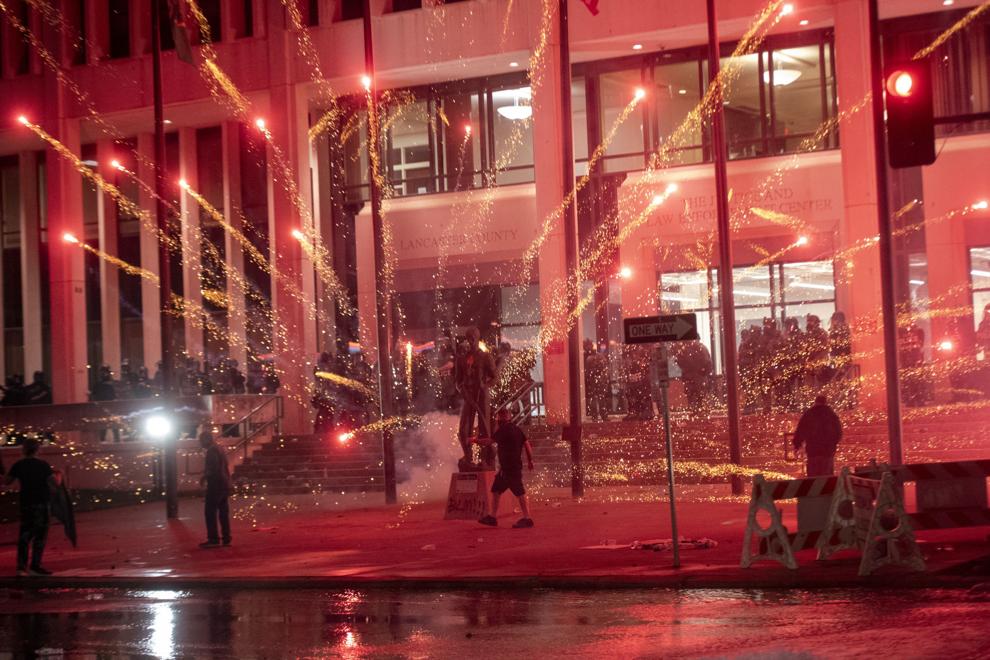 Early Morning Protest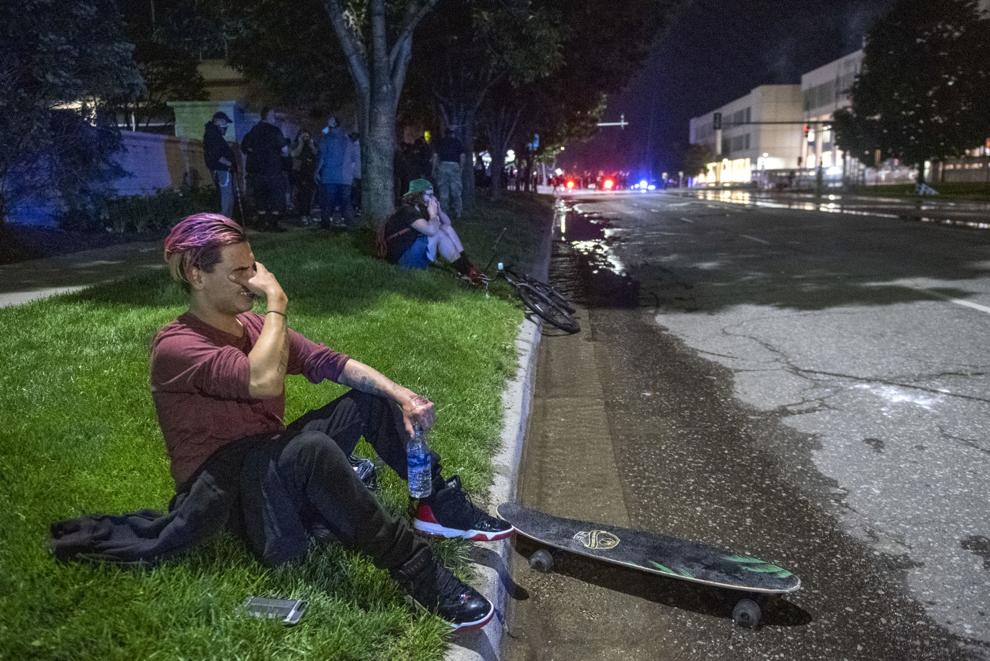 Early Morning Protest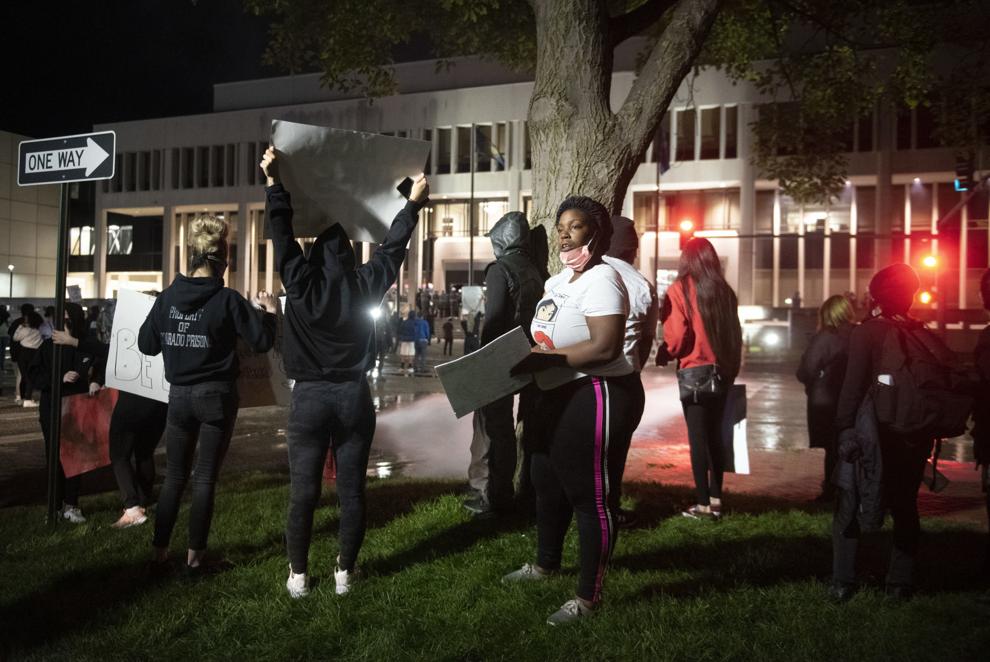 Early Morning Protest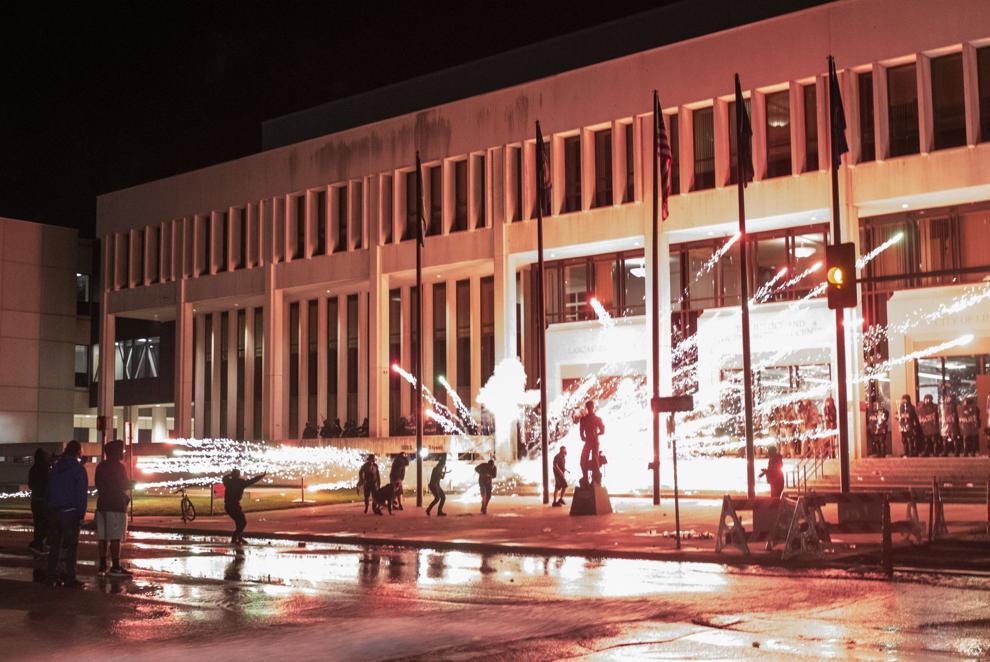 Early Morning Protest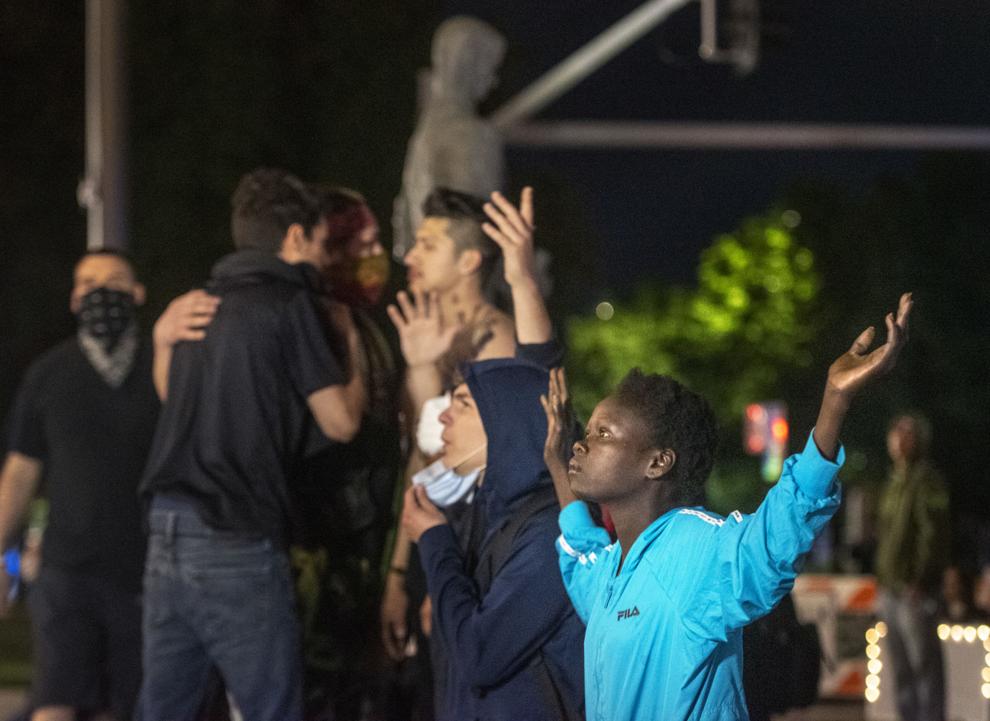 Early Morning Protest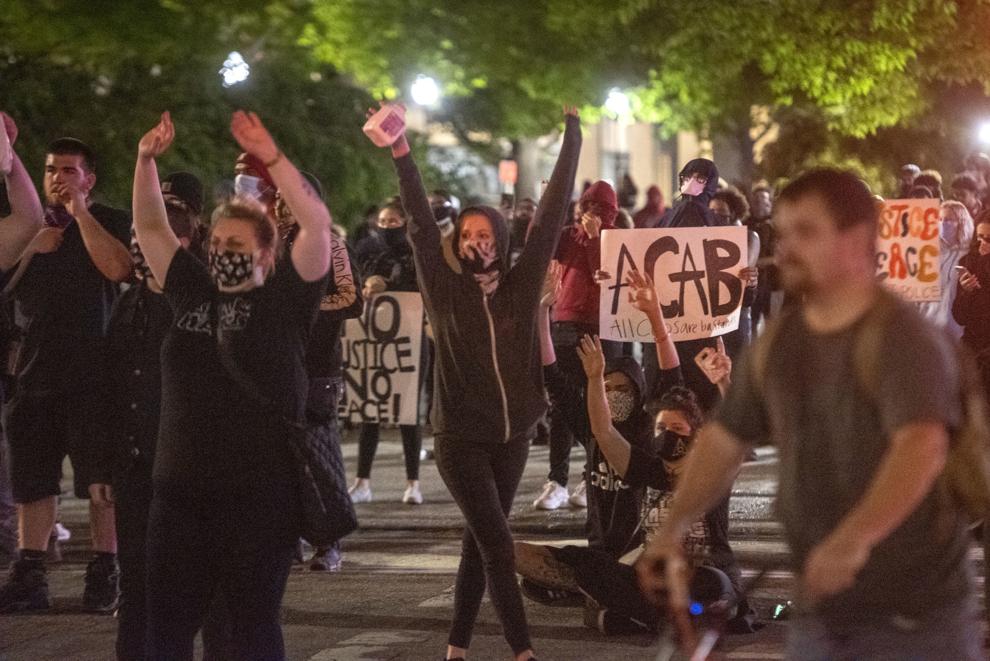 Early Morning Protest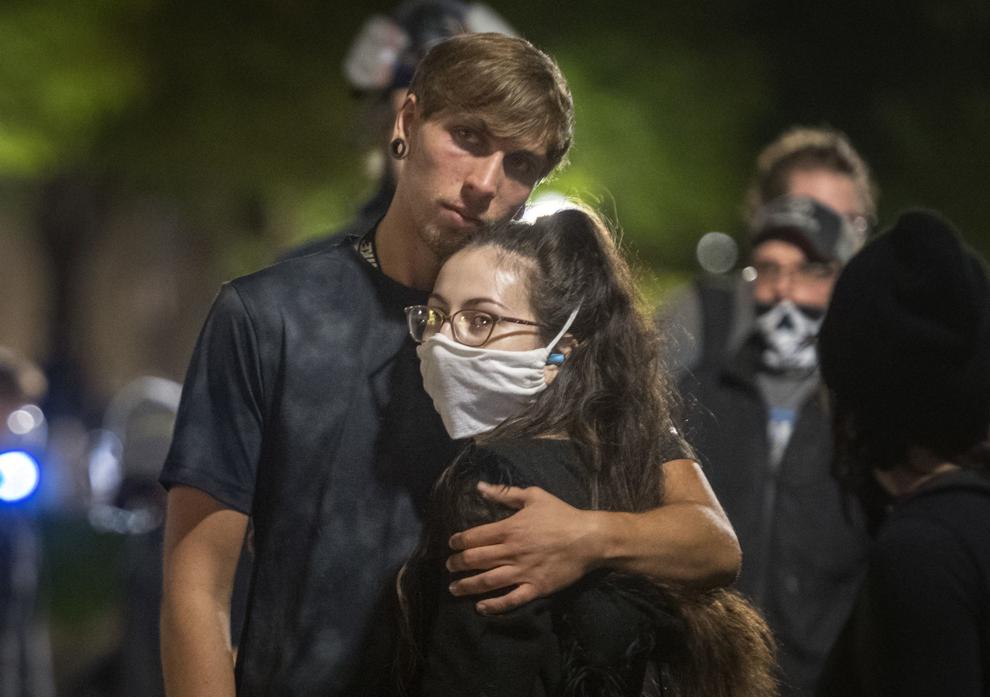 Leo Celis Protest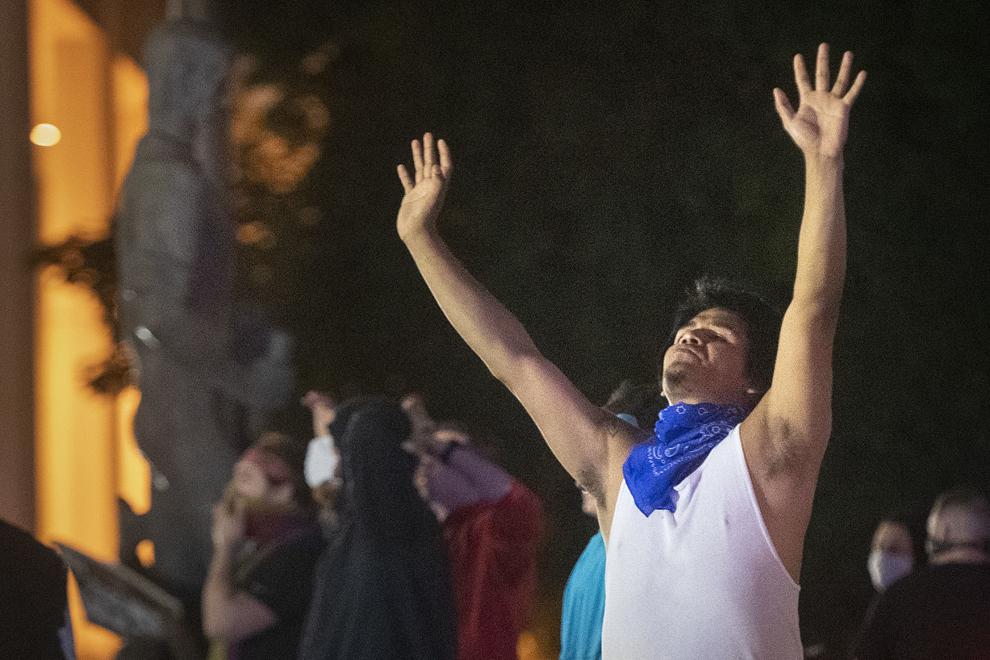 Early Morning Protest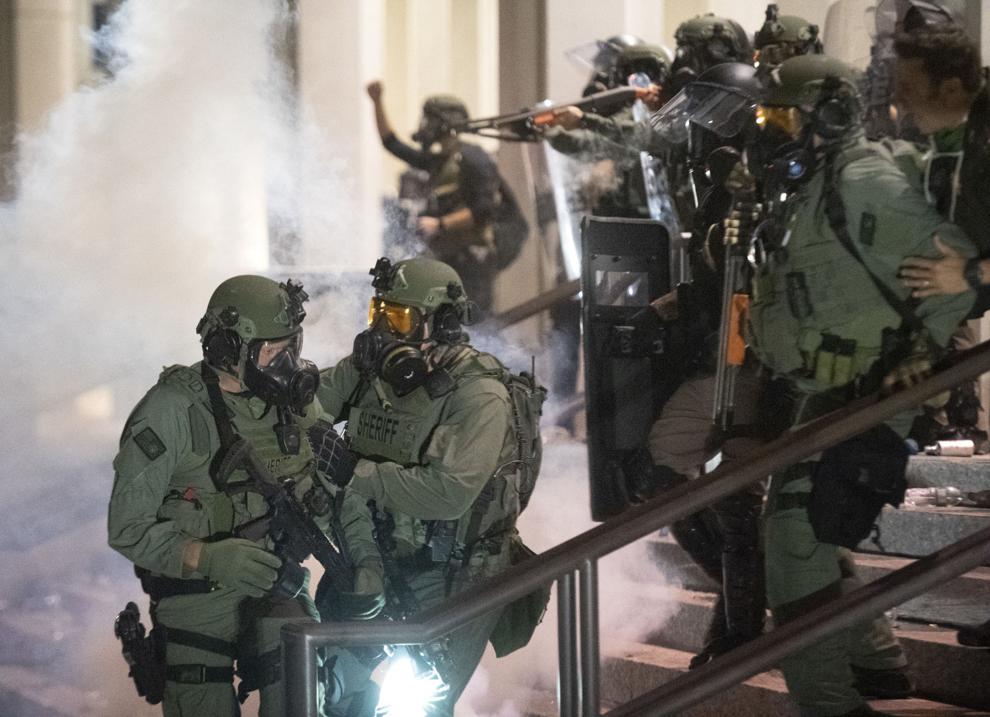 Protest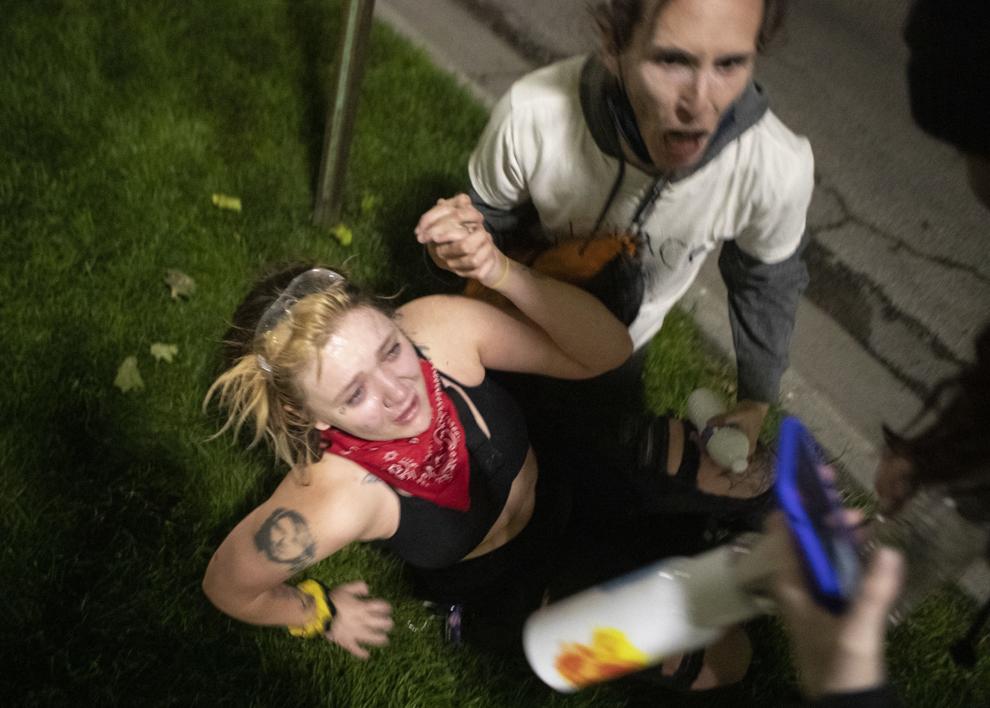 Saturday protest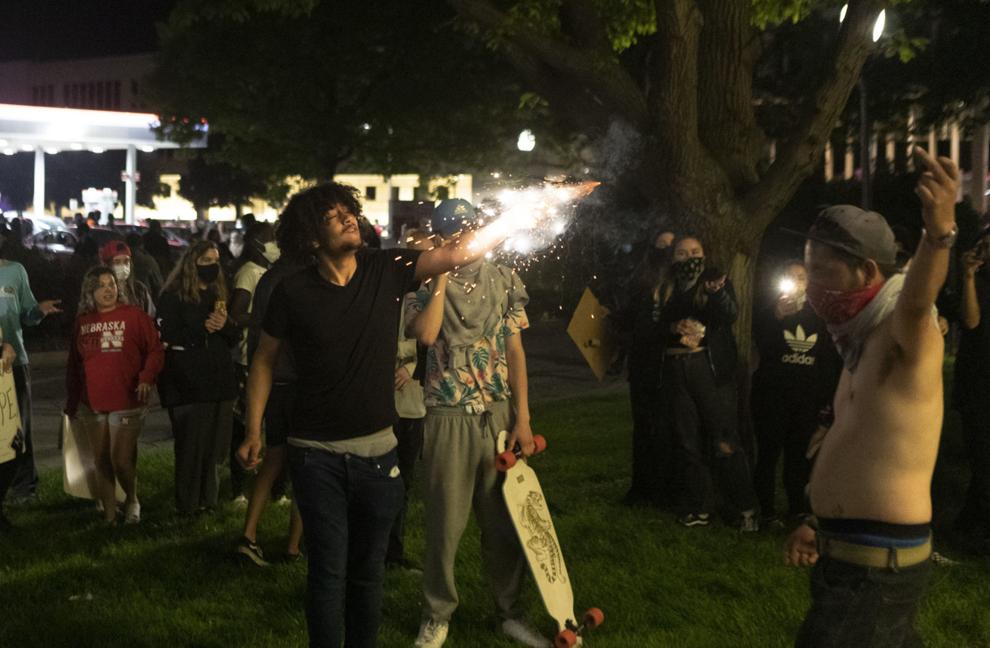 Water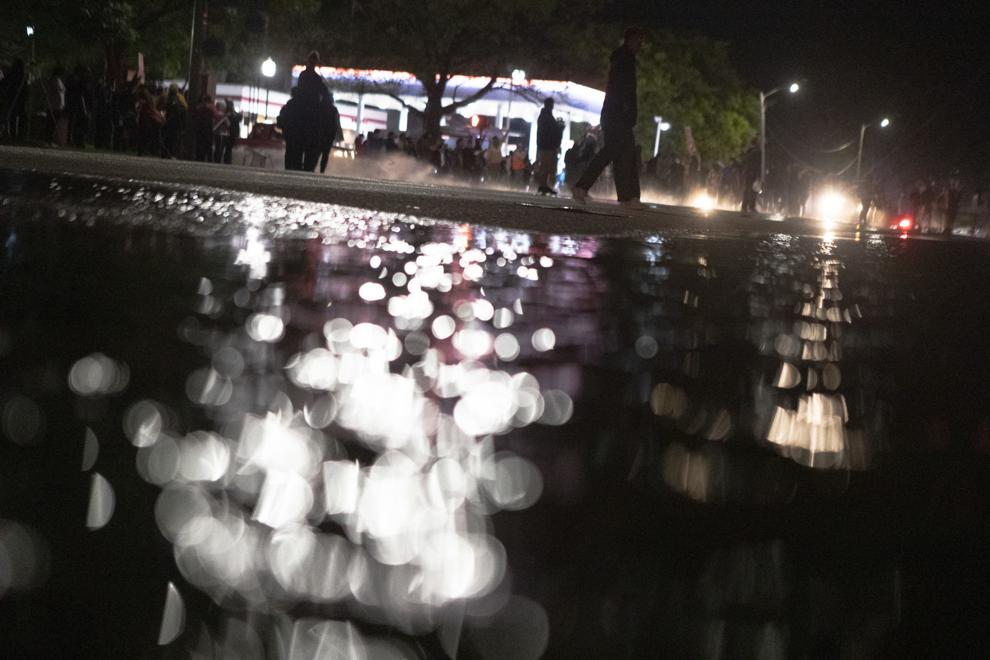 Mortar firework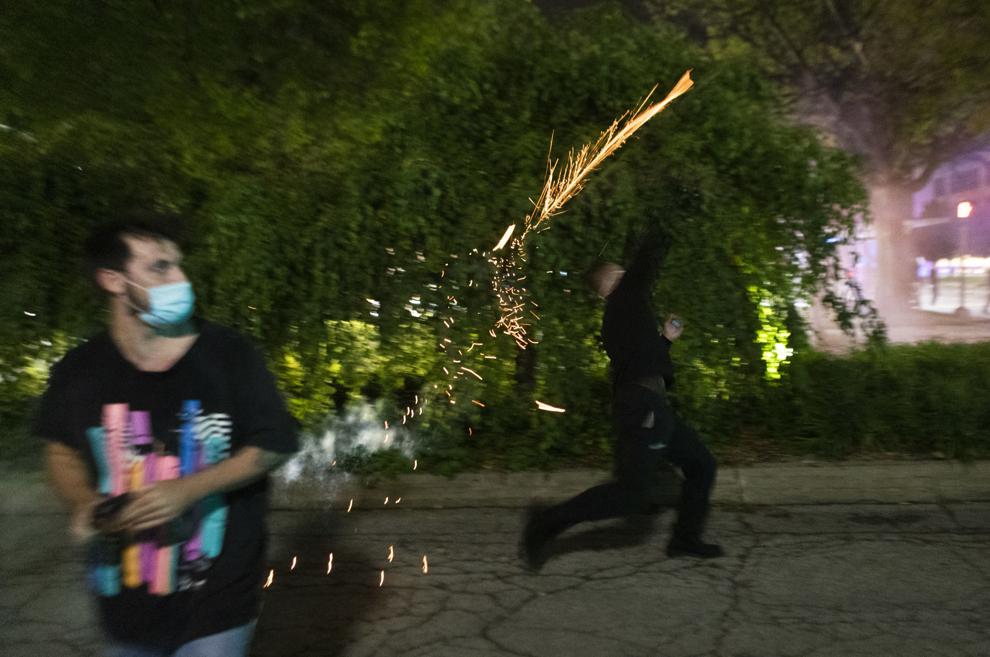 Shattered glass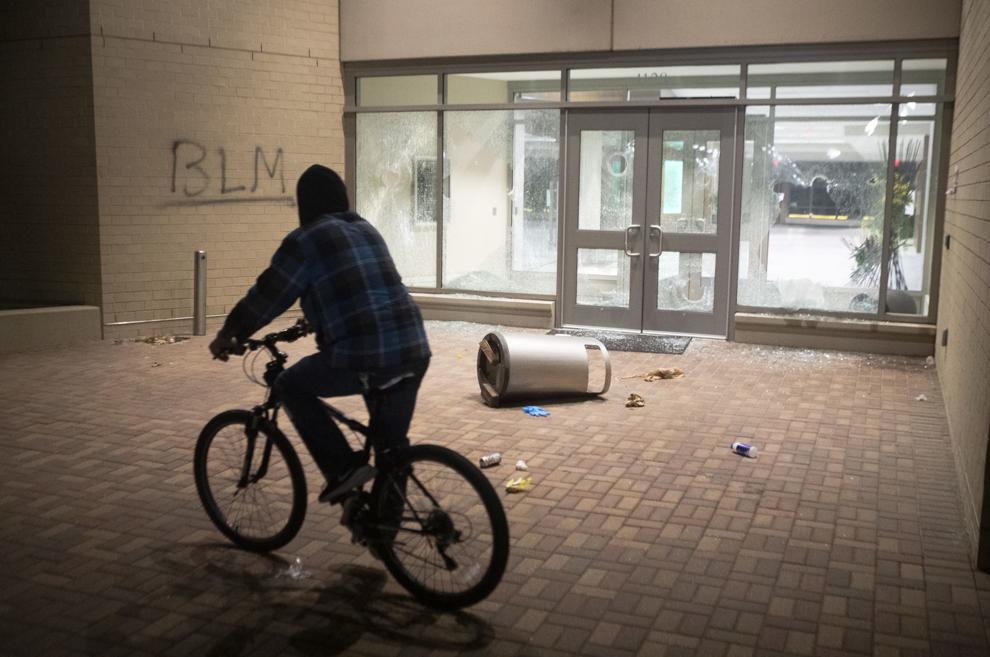 Helping tear gas victim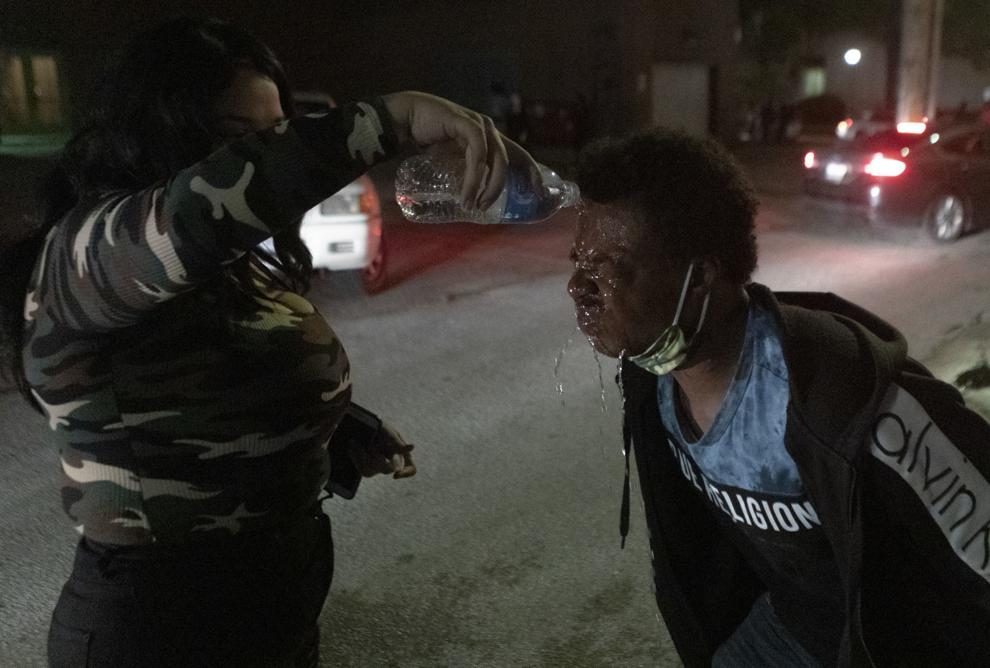 Throwing brick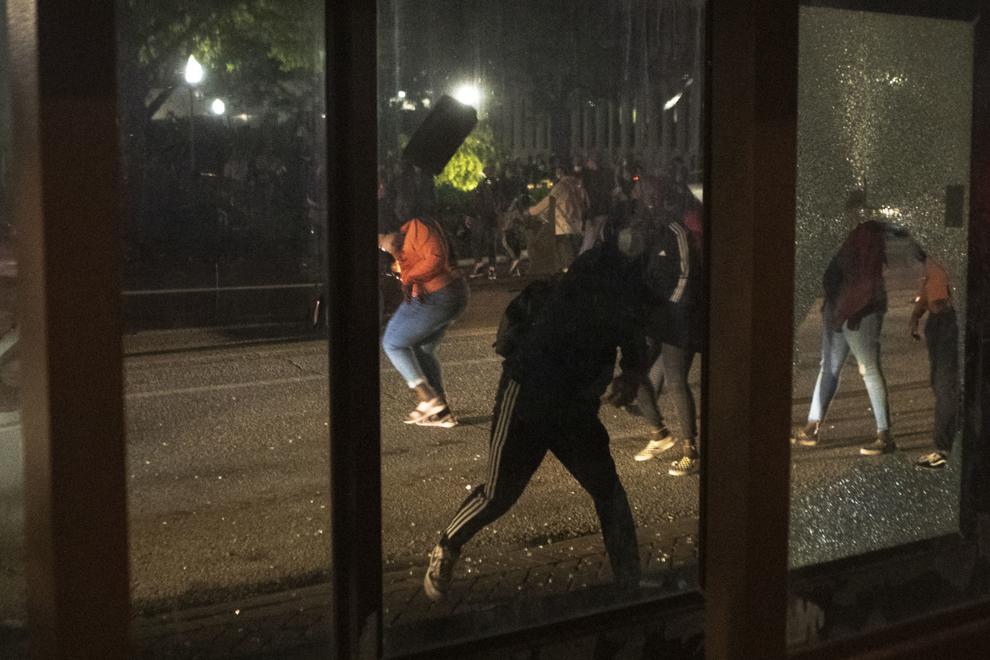 Breaking window
Protesters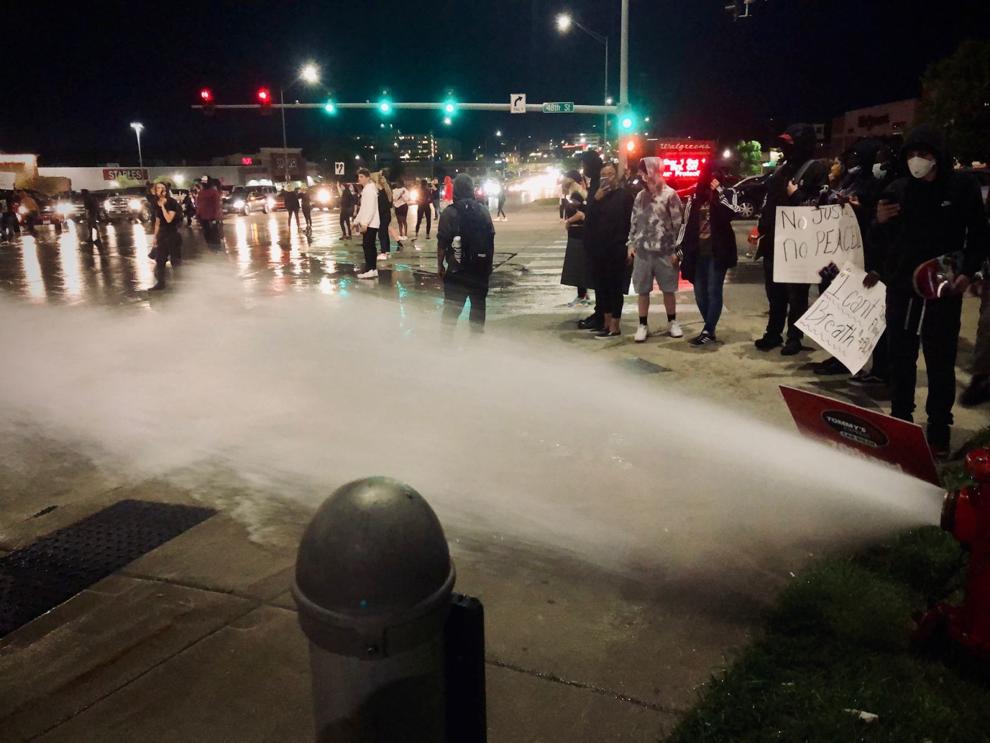 Protesters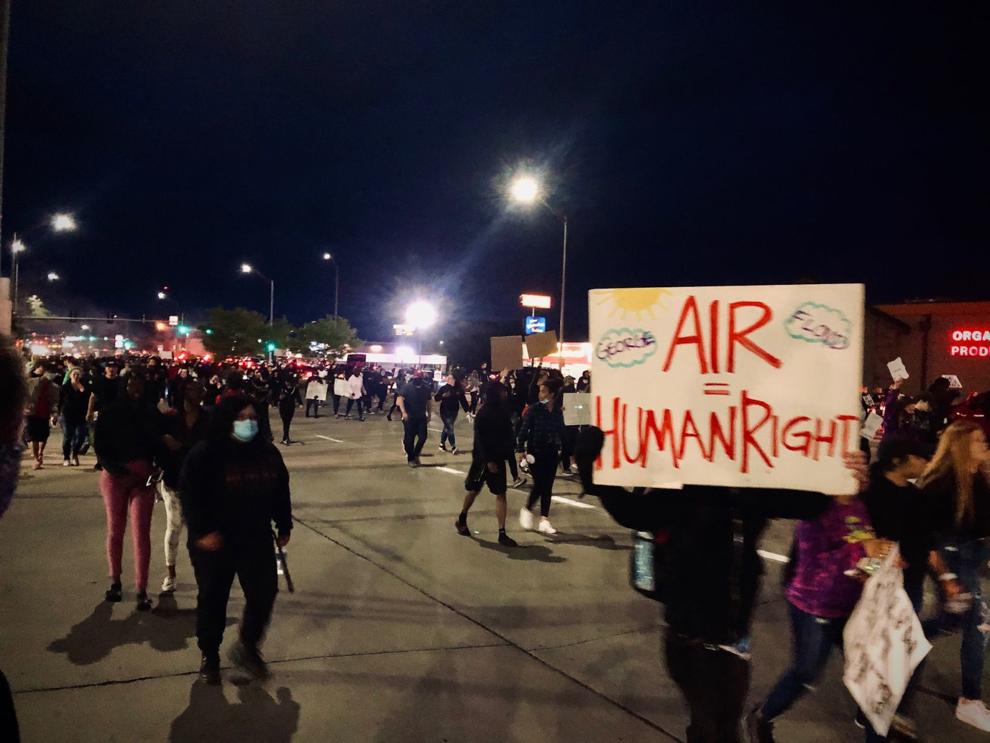 Protesters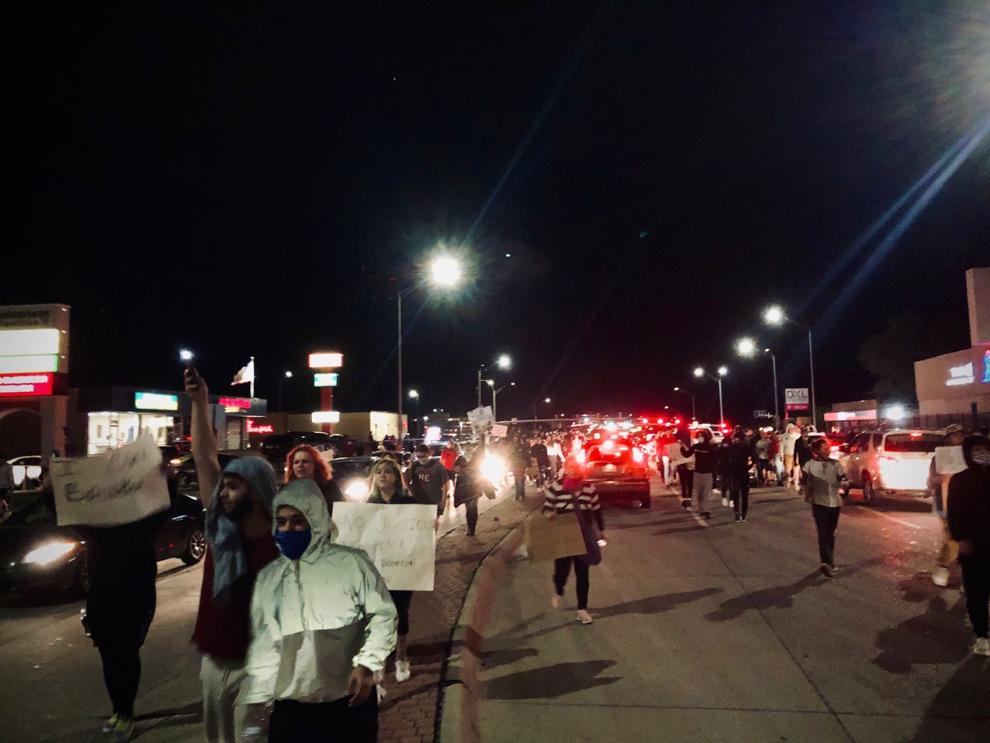 Protesters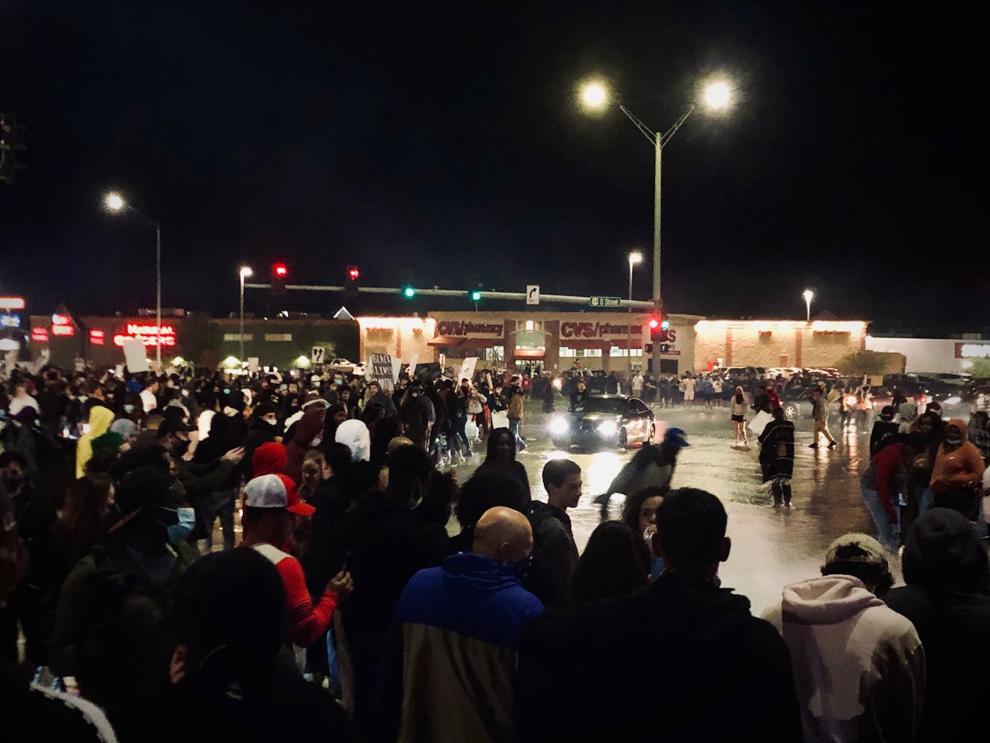 WATCH: Protesters return to Lincoln streets on Saturday
Protest at Capitol, 5.30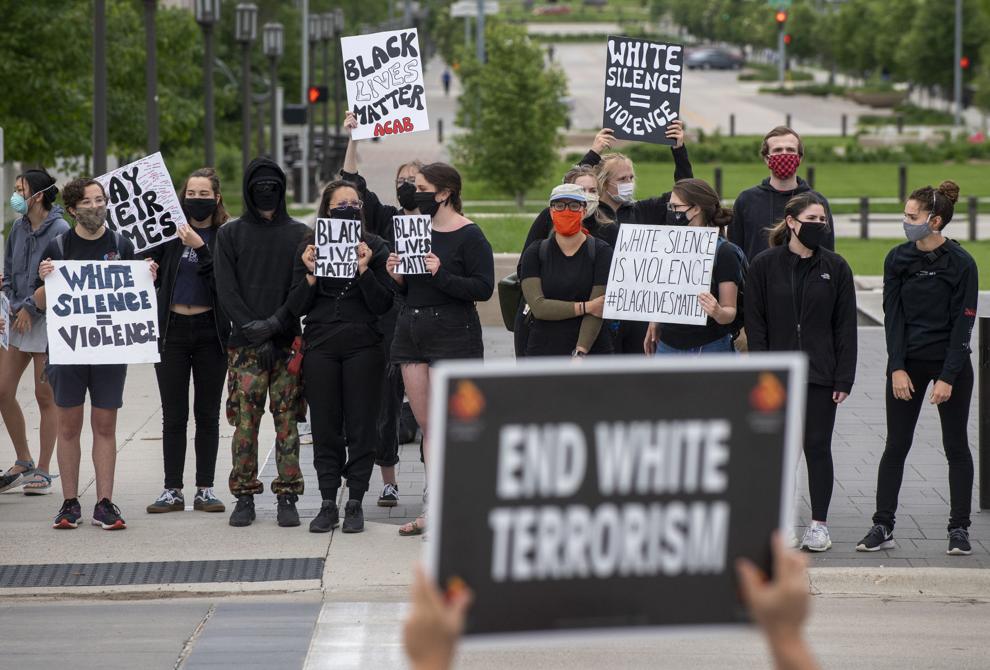 Protest at Capitol, 5.30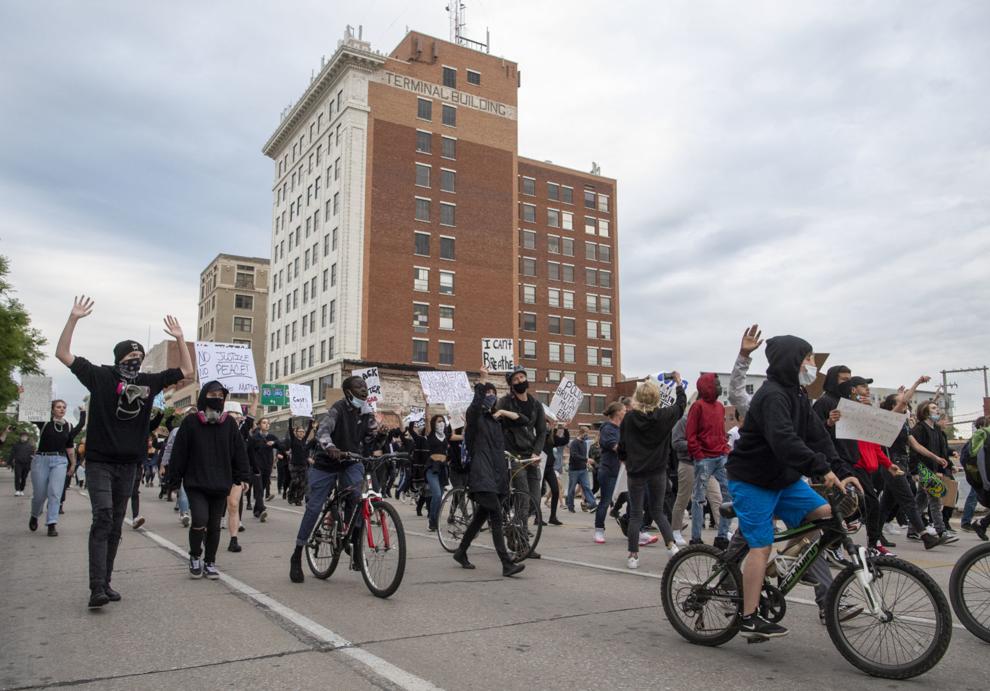 Protest at Capitol, 5.30
Protest at Capitol, 5.30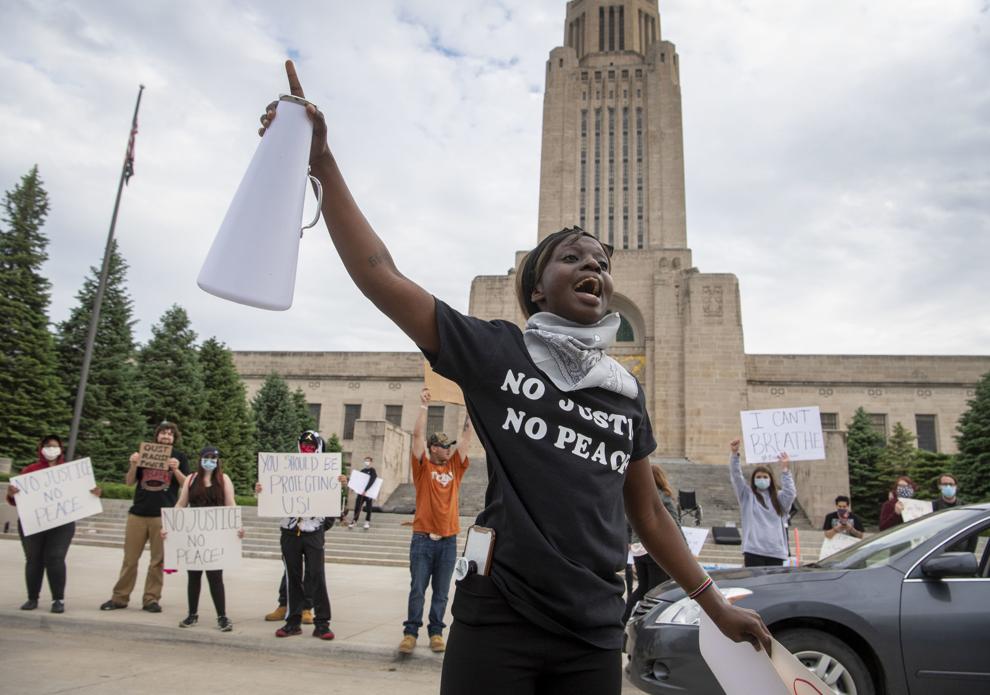 Protest at Capitol, 5.30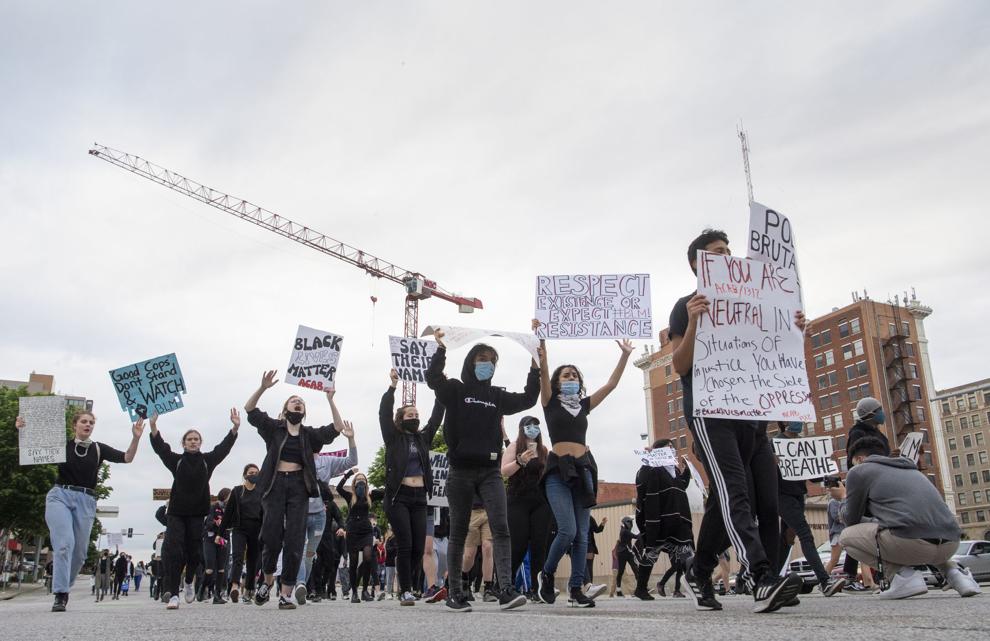 Protest at Capitol, 5.30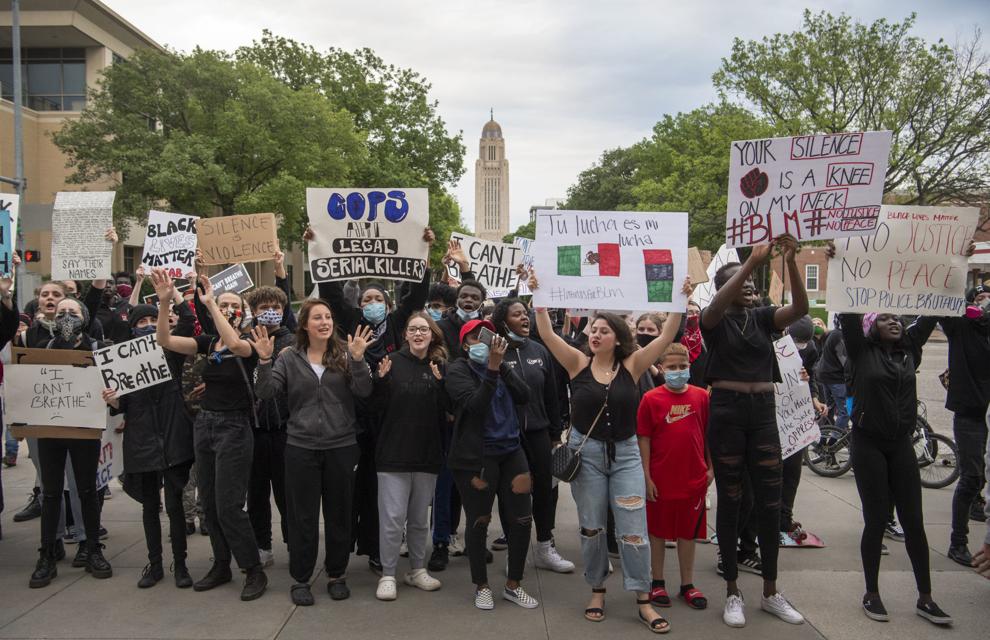 Protest at Capitol, 5.30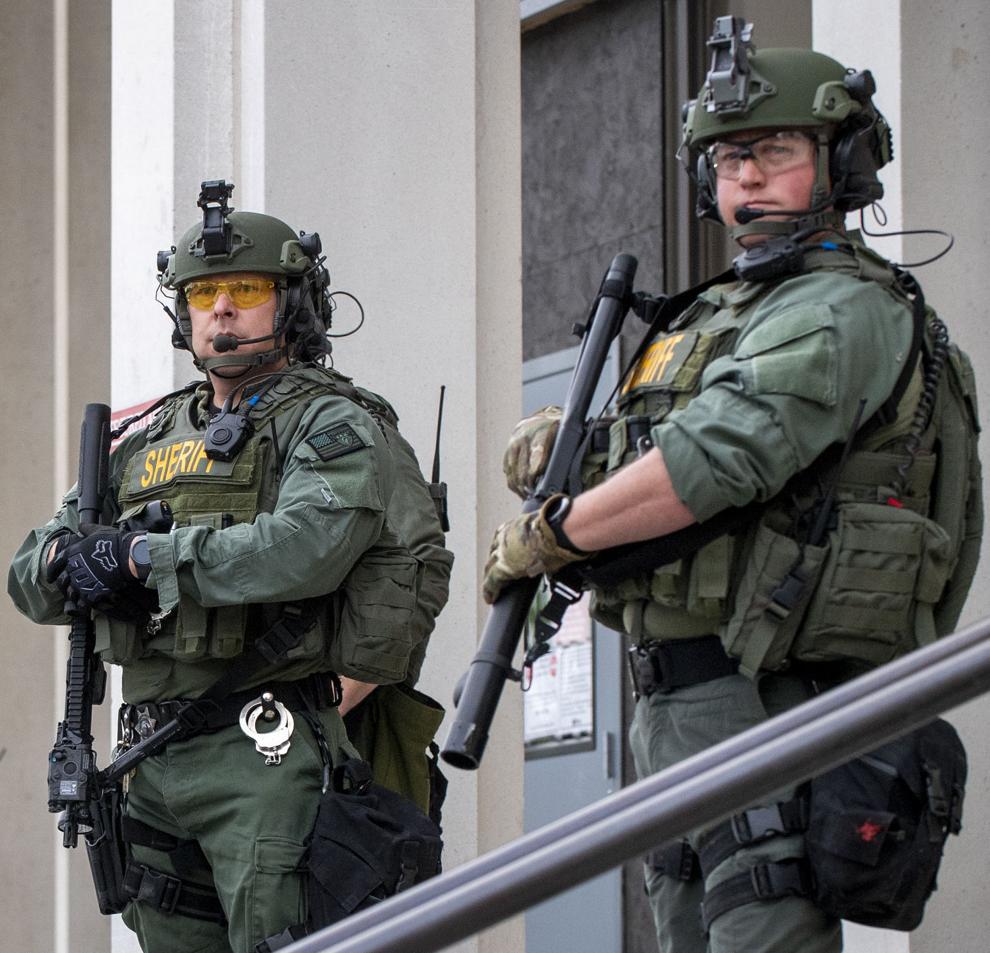 Protest at Capitol, 5.30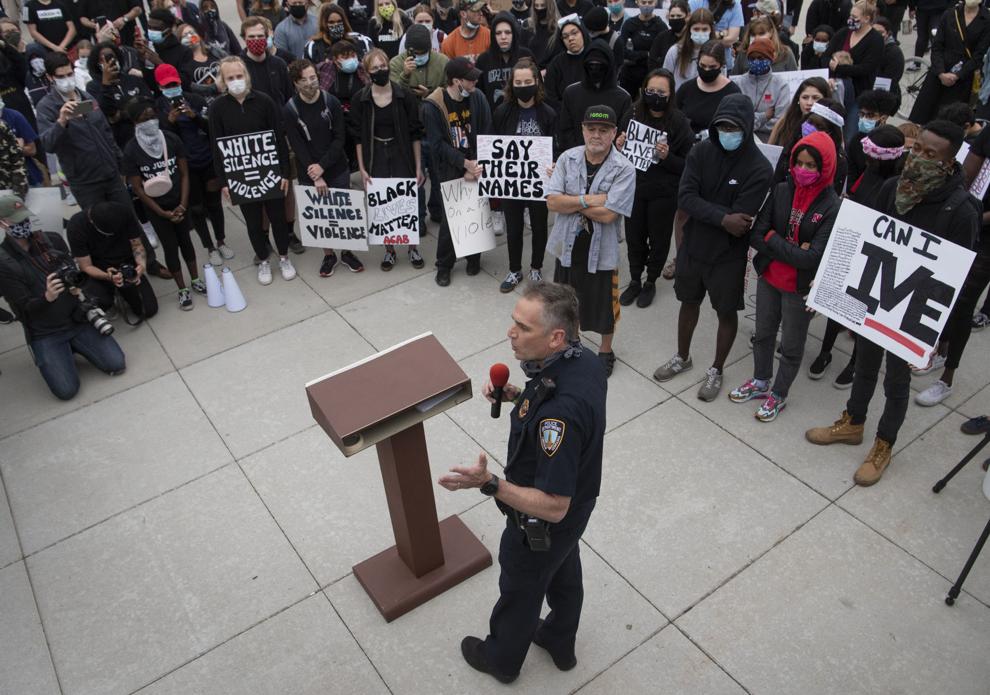 Protest at Capitol, 5.30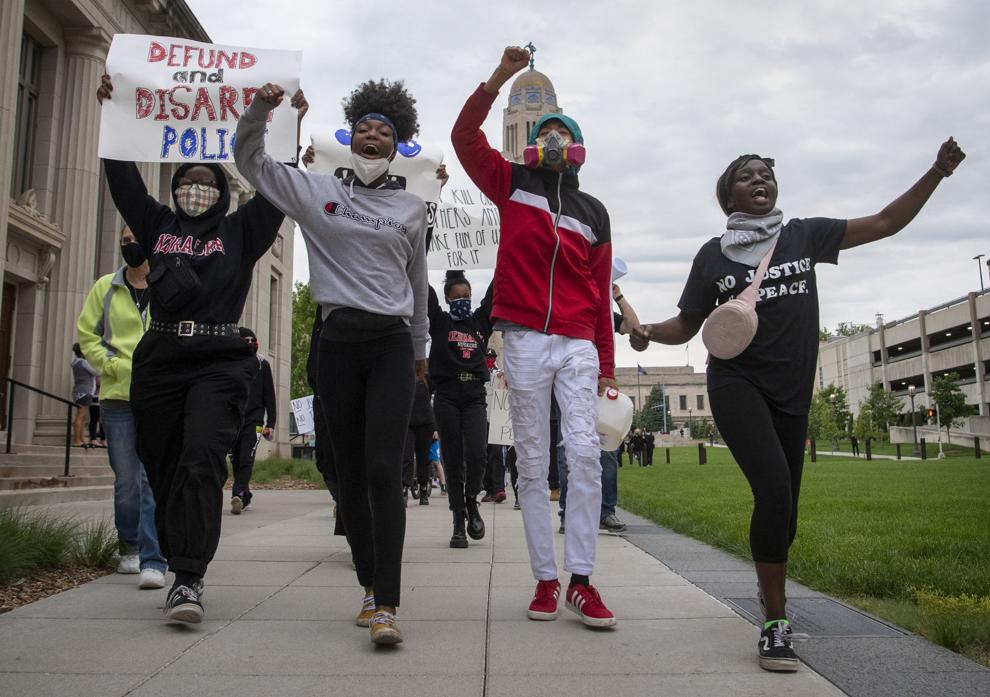 George Floyd Protest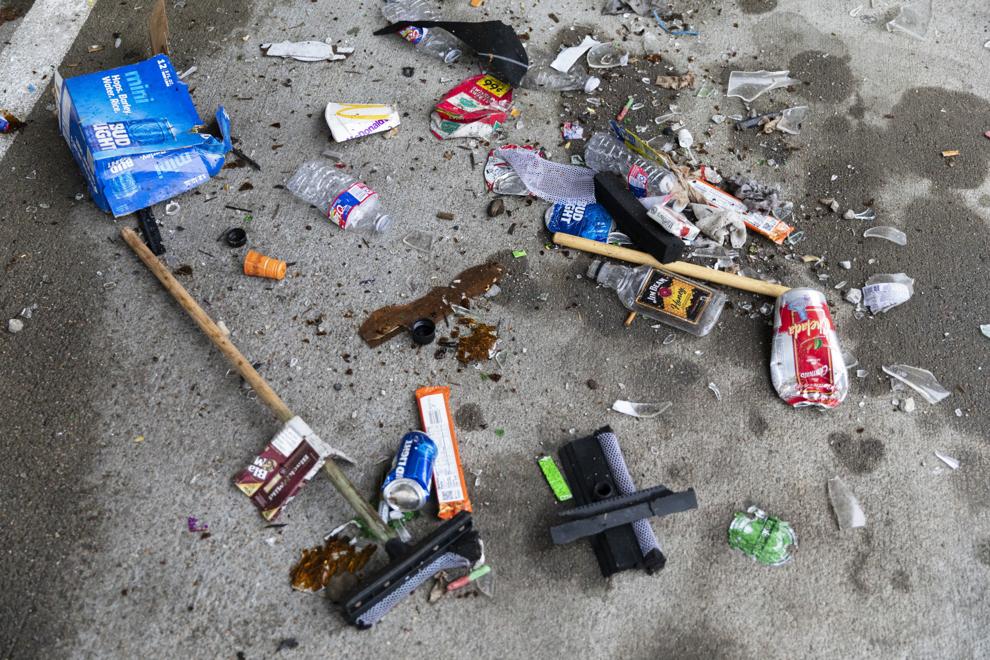 George Floyd Protest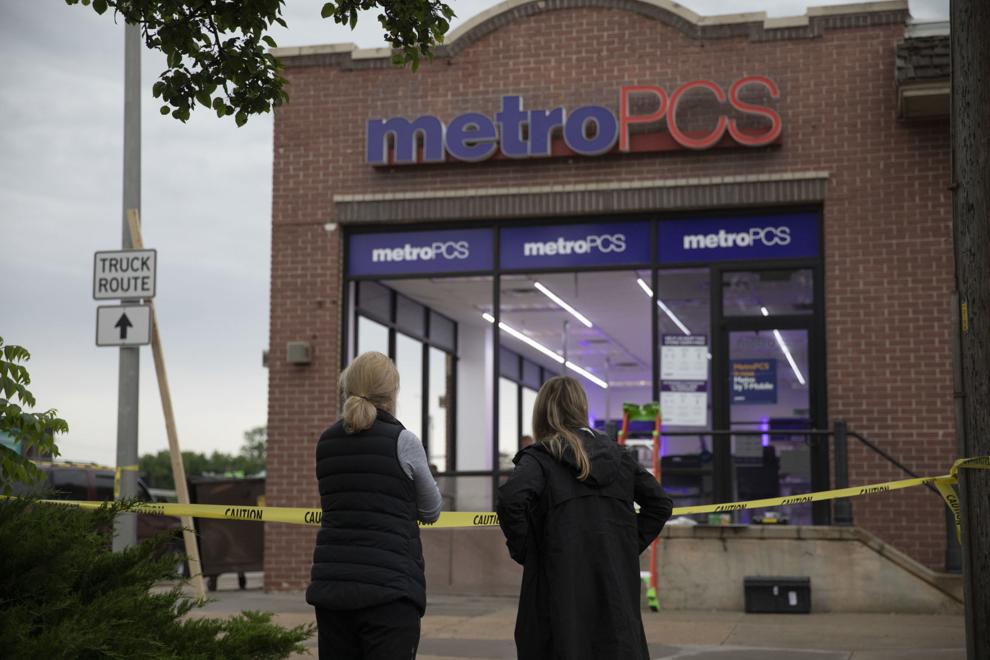 George Floyd Protest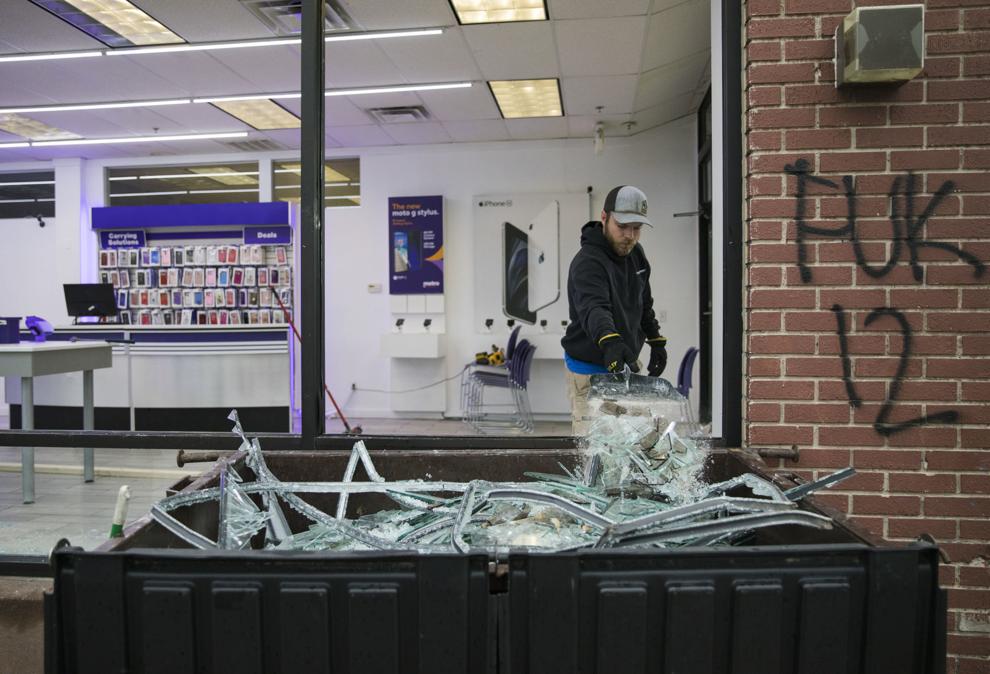 George Floyd Protest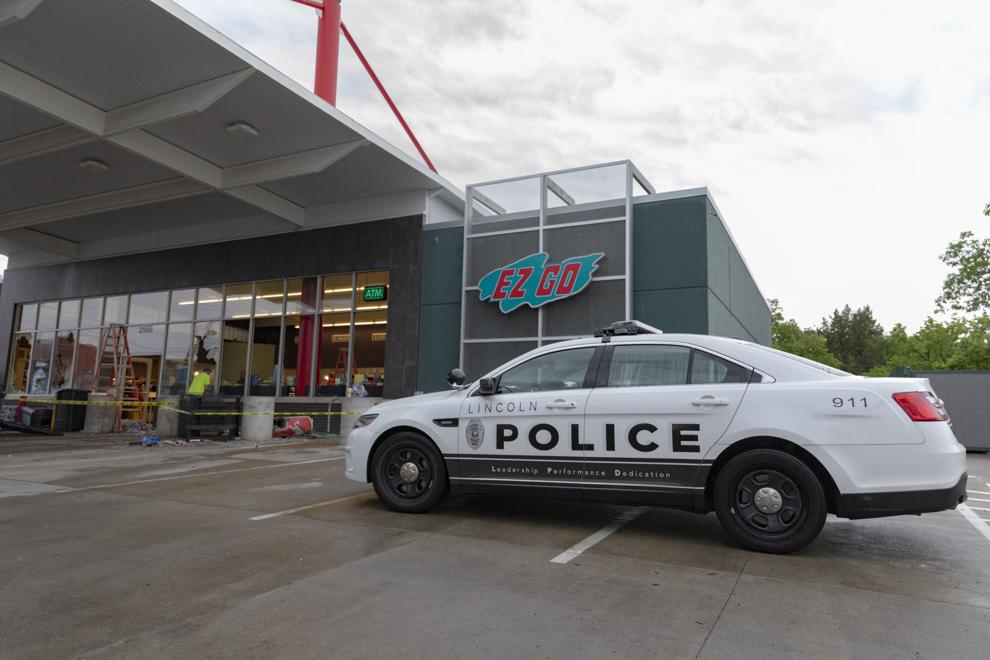 George Floyd Protest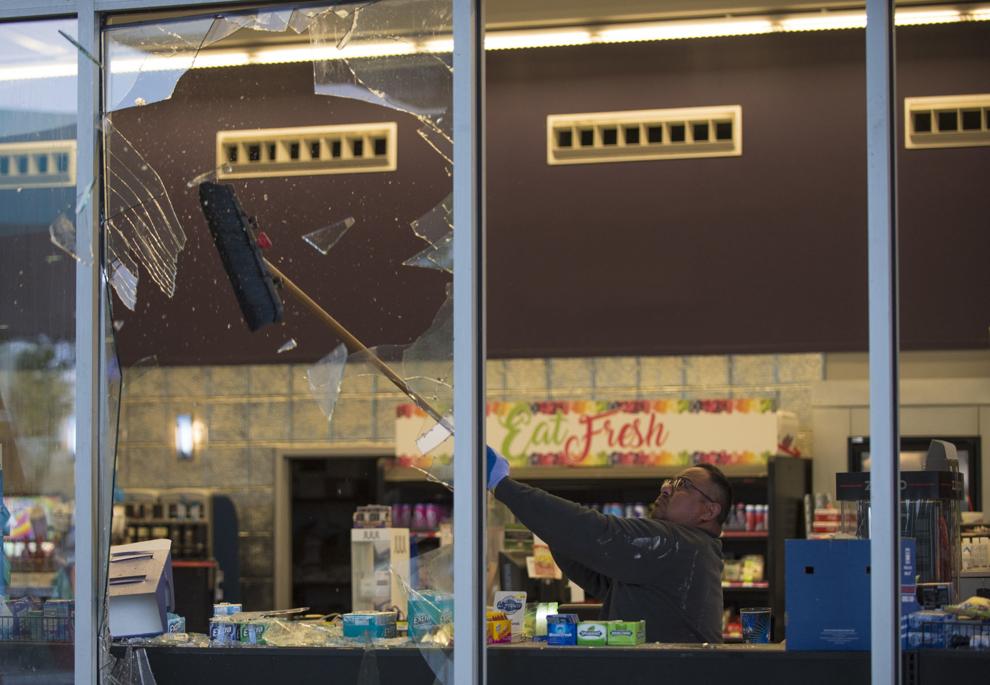 George Floyd Protest
George Floyd Protest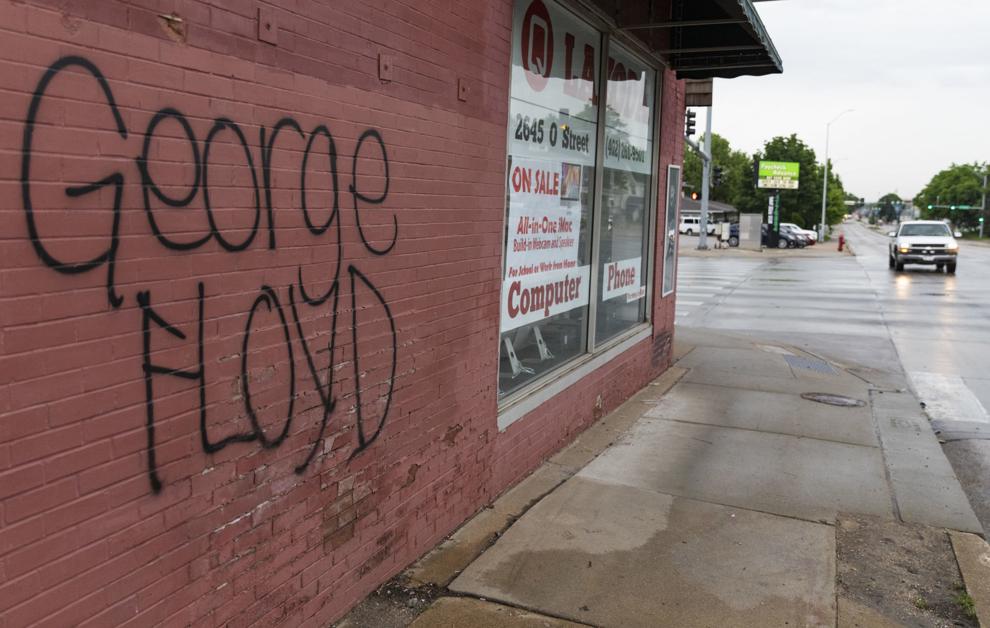 George Floyd Protest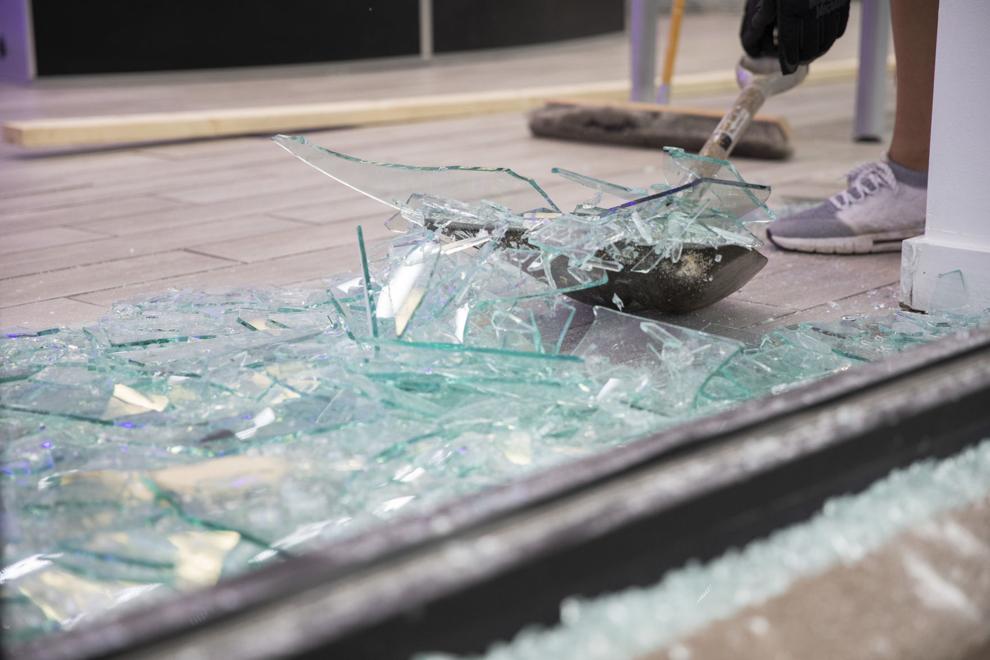 WATCH NOW: Lincoln police chief provides update on overnight protests
George Floyd Protest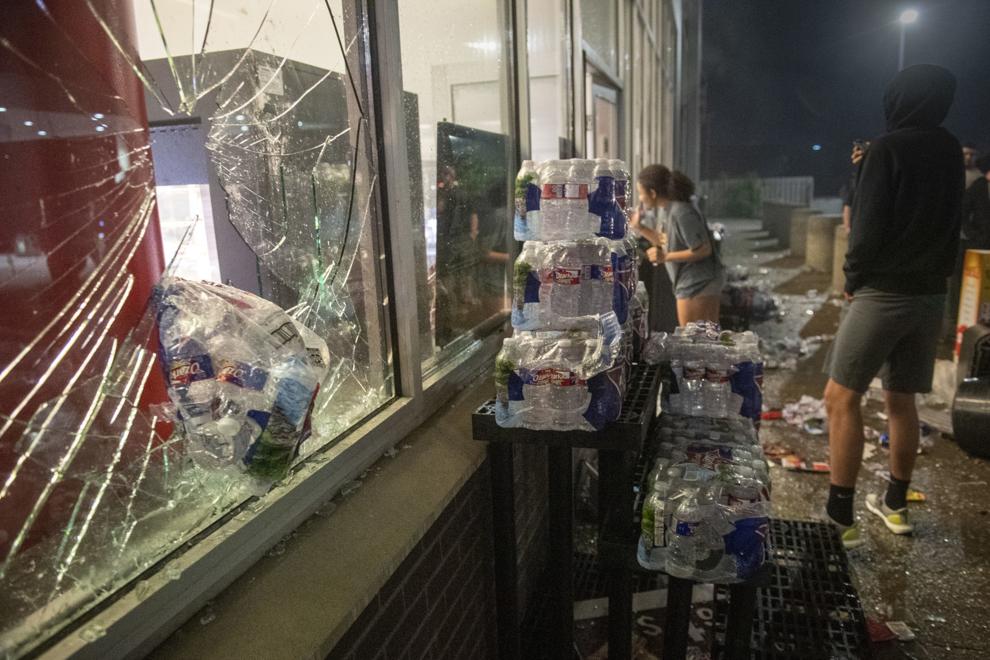 George Floyd Protest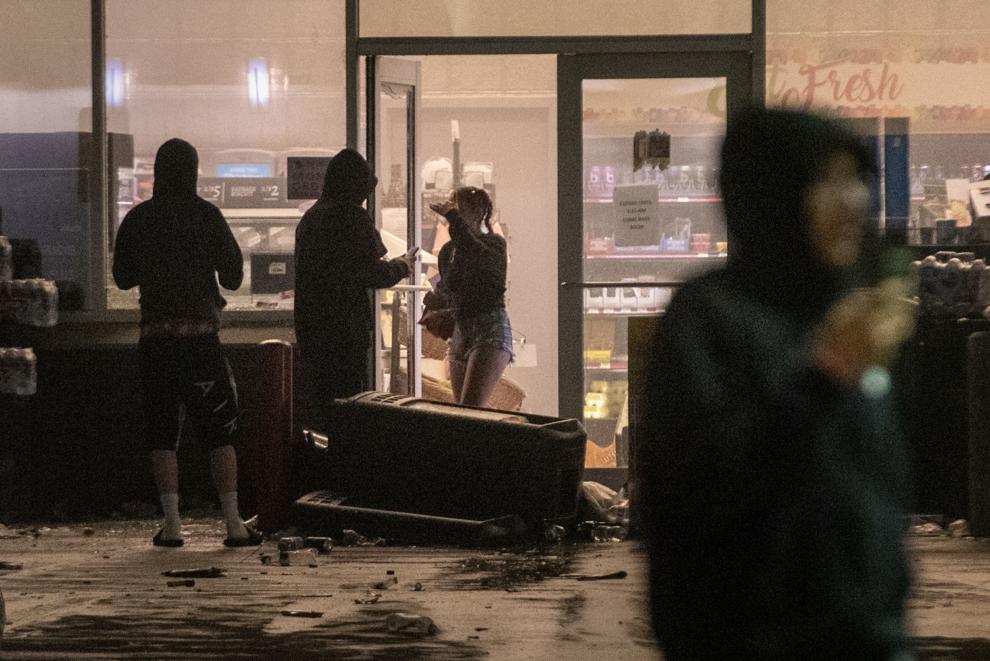 George Floyd Protest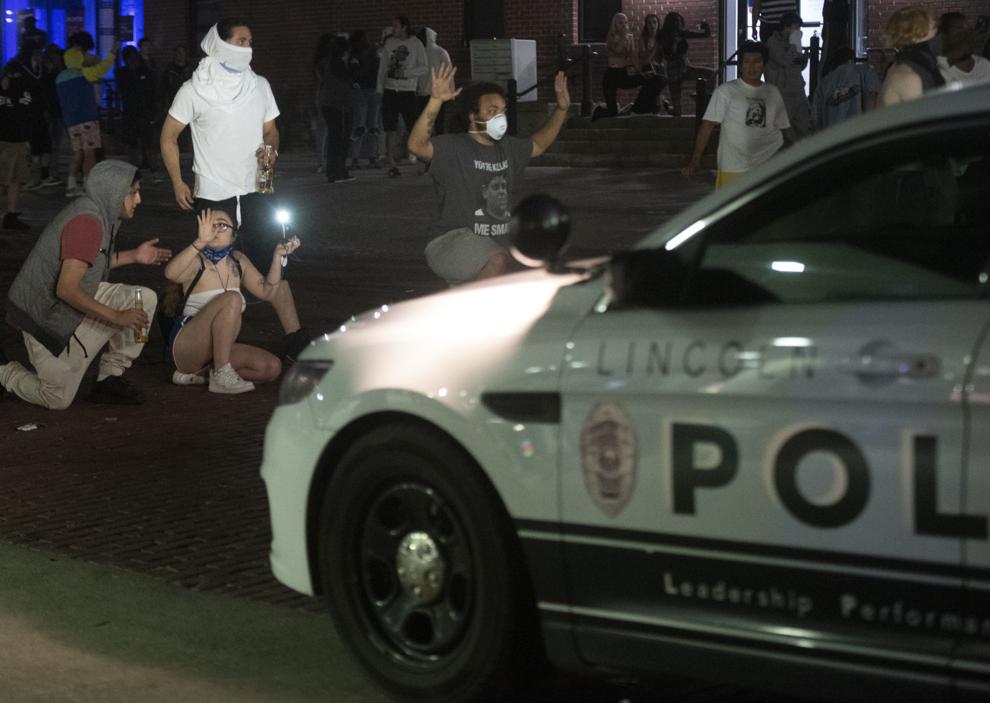 George Floyd Protest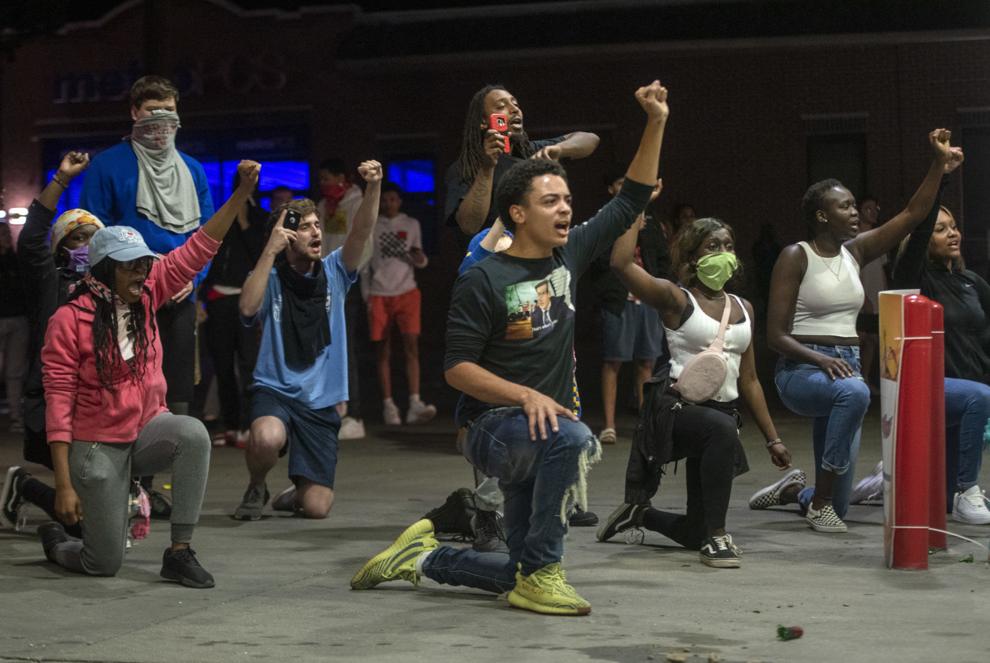 George Floyd Protest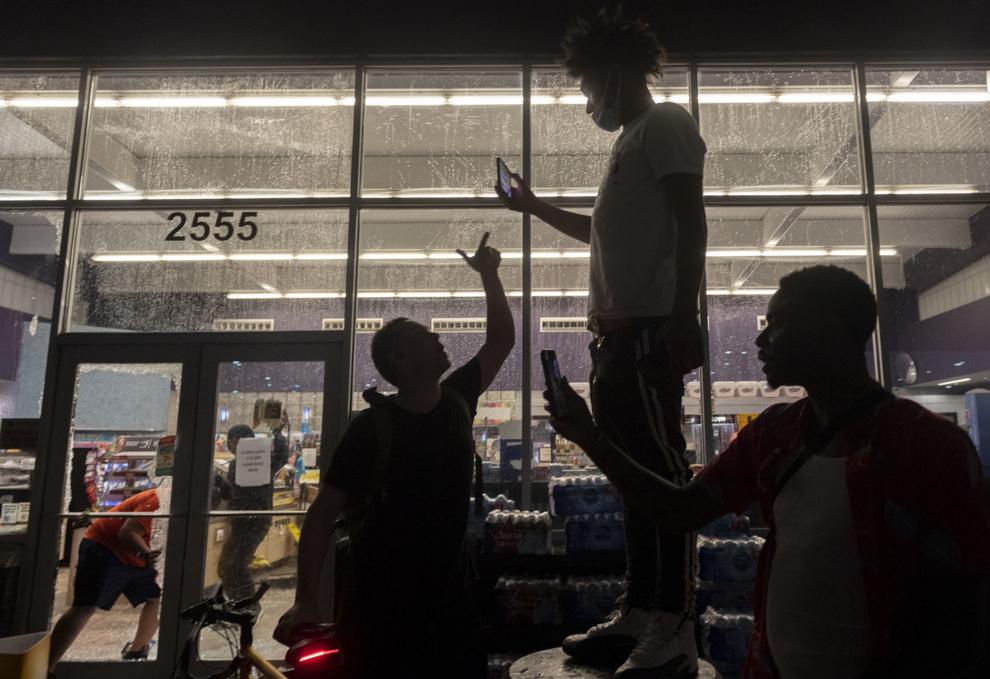 George Floyd Protest
George Floyd Protest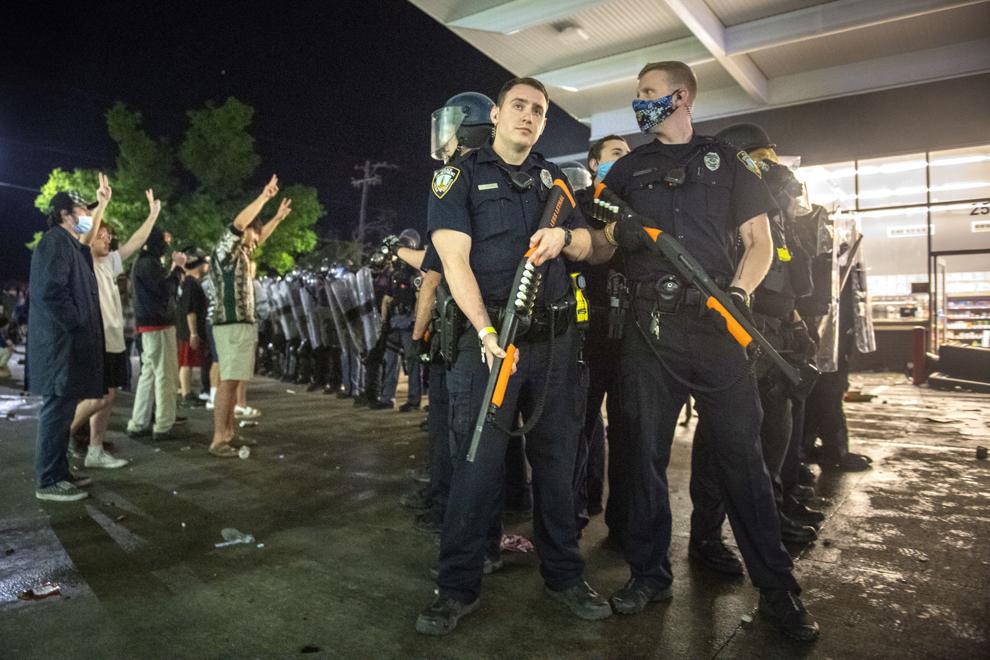 George Floyd Protest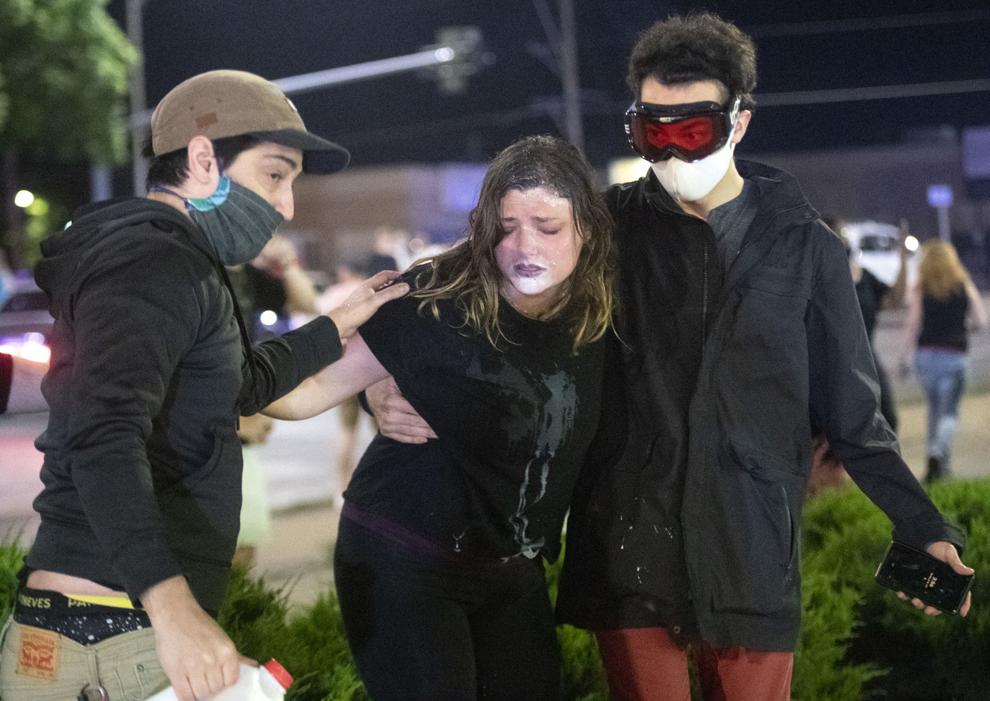 George Floyd Protest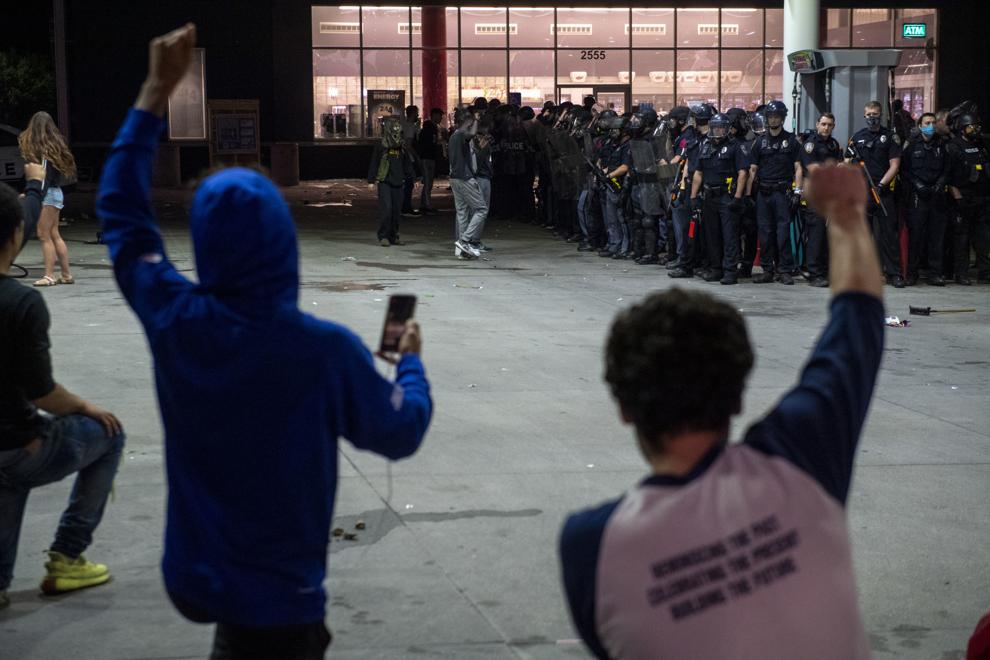 George Floyd Protest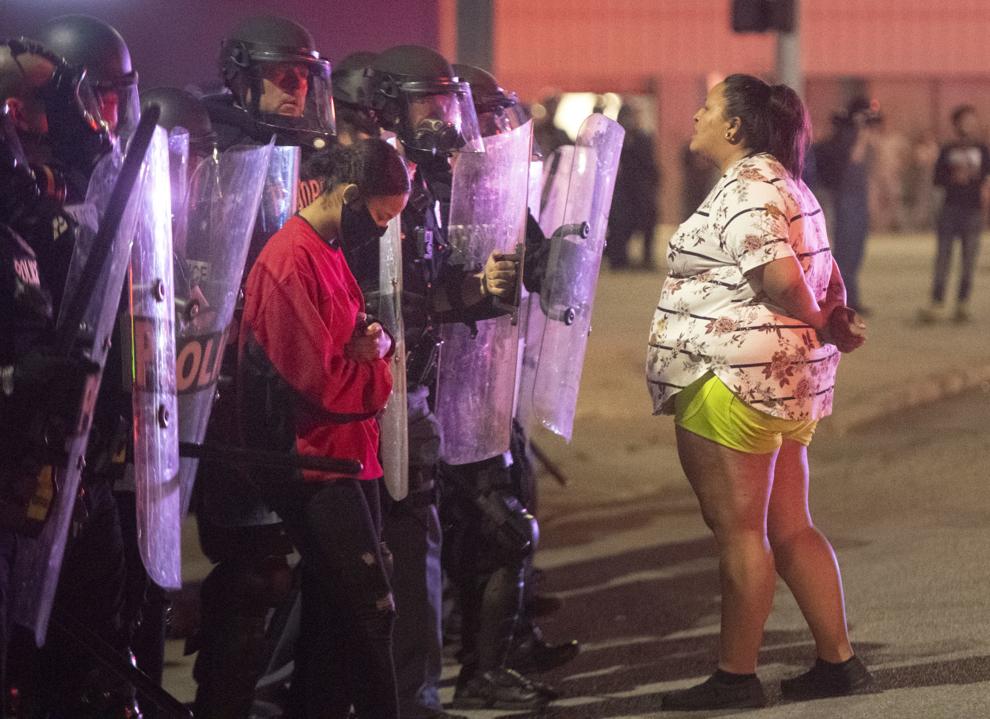 George Floyd Protest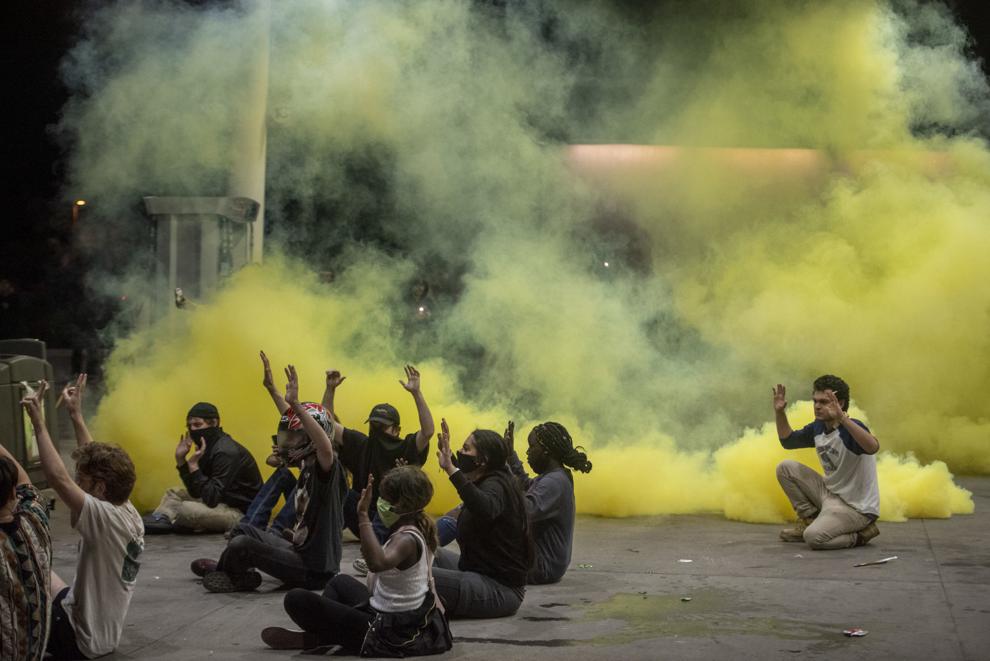 George Floyd Protest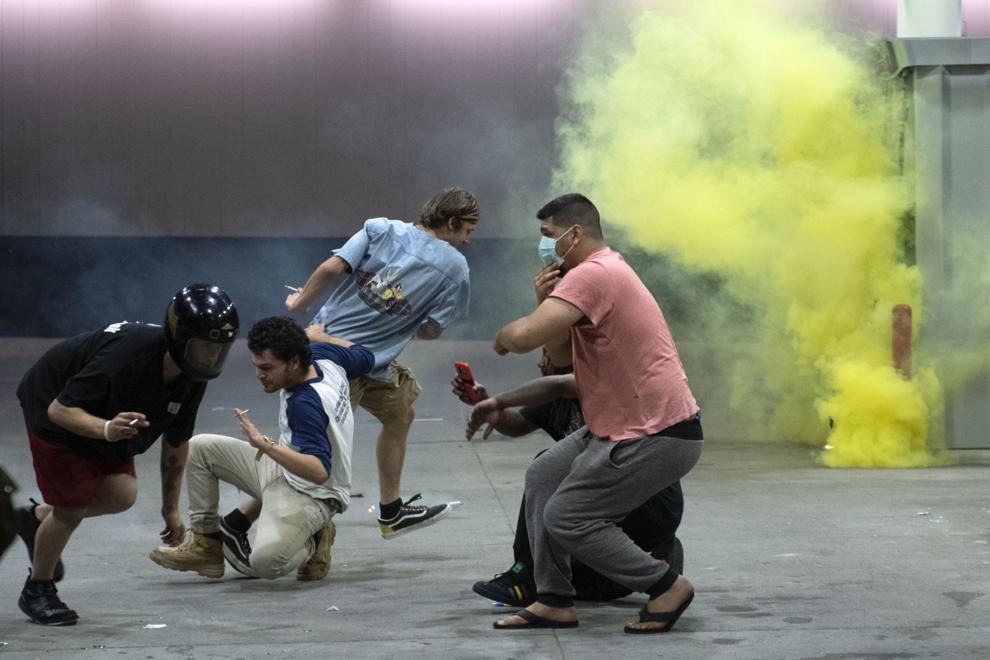 George Floyd Protest
George Floyd Protest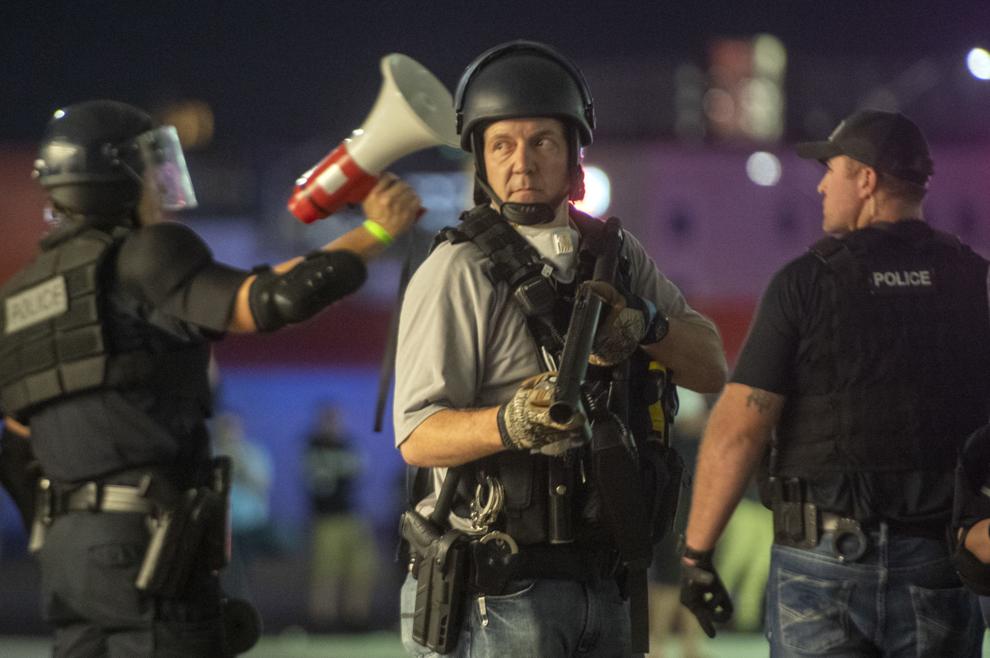 George Floyd Protest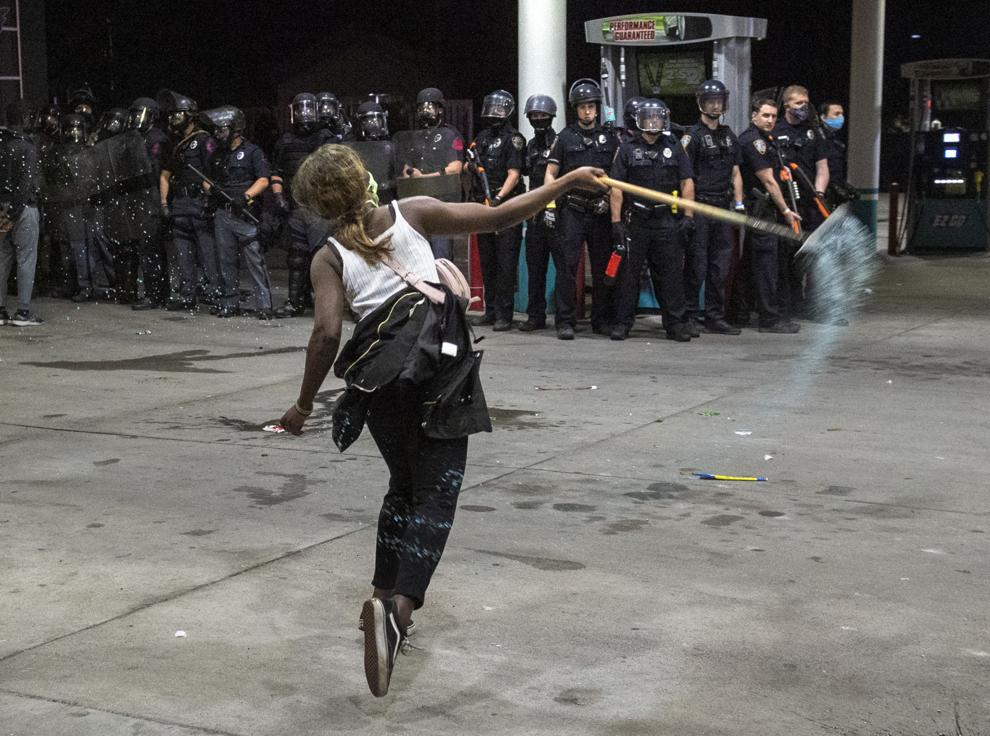 George Floyd Protest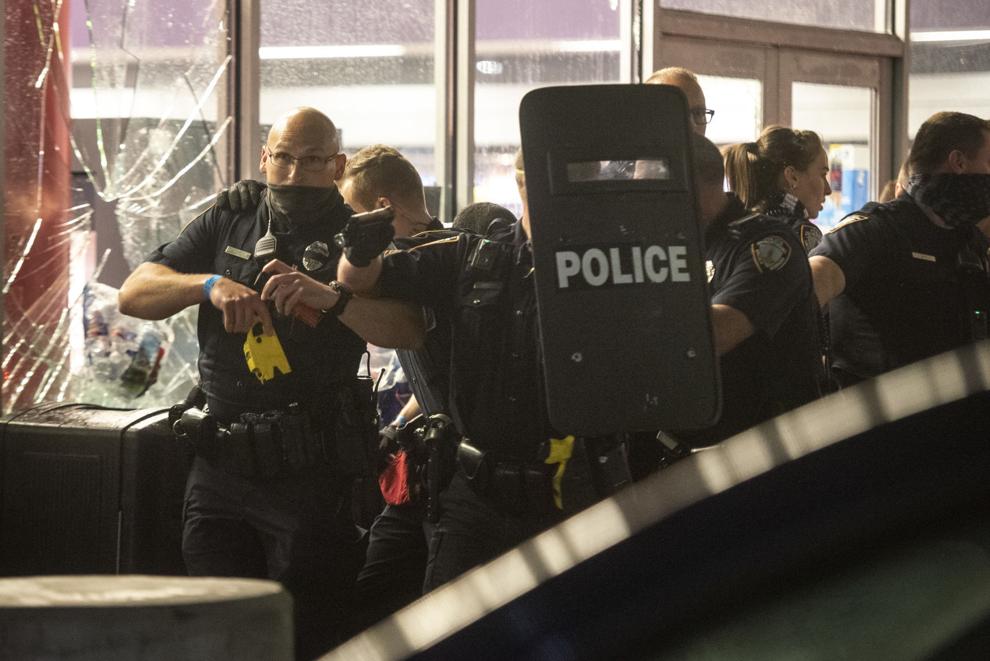 George Floyd Protest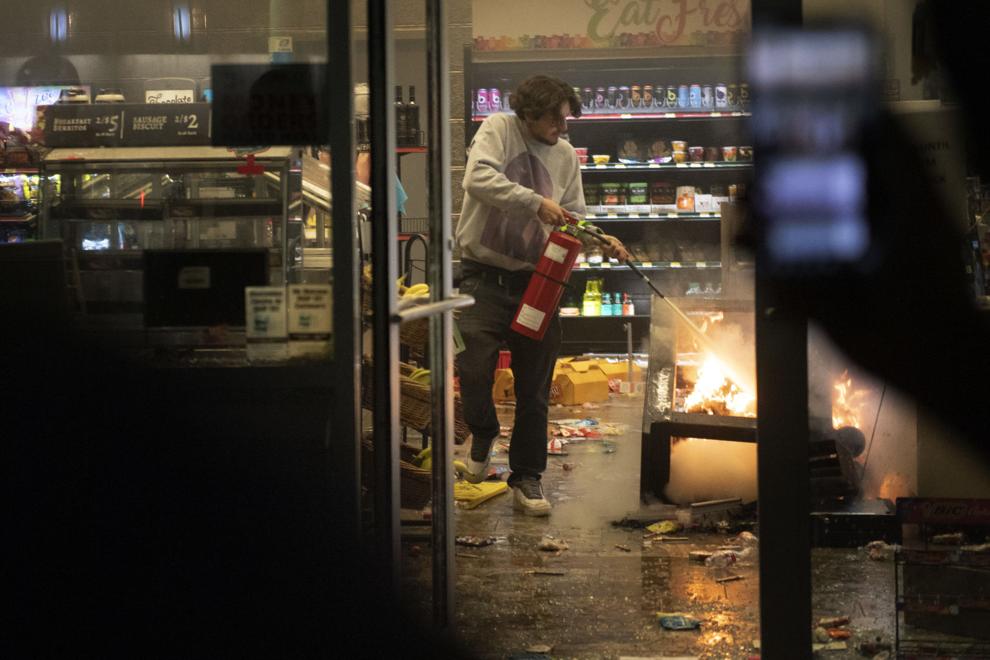 George Floyd Protest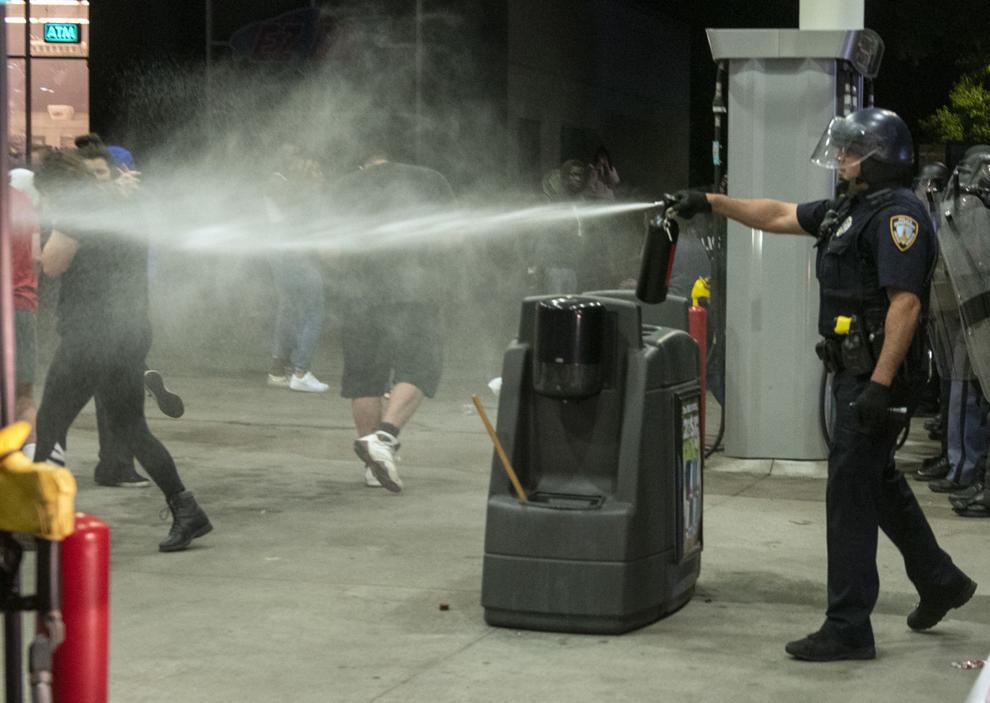 George Floyd Protest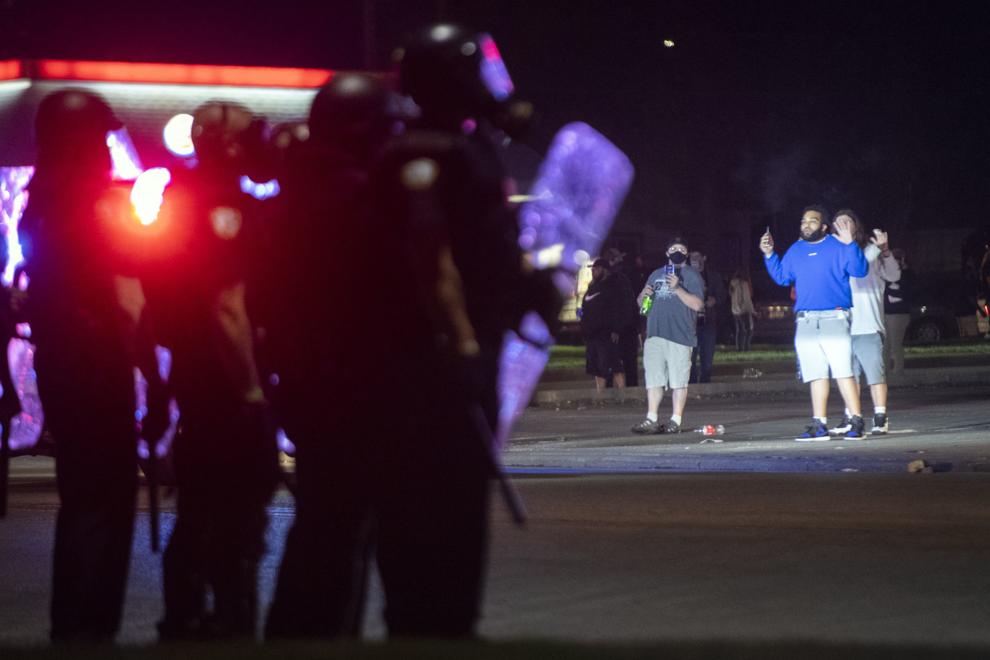 George Floyd Protest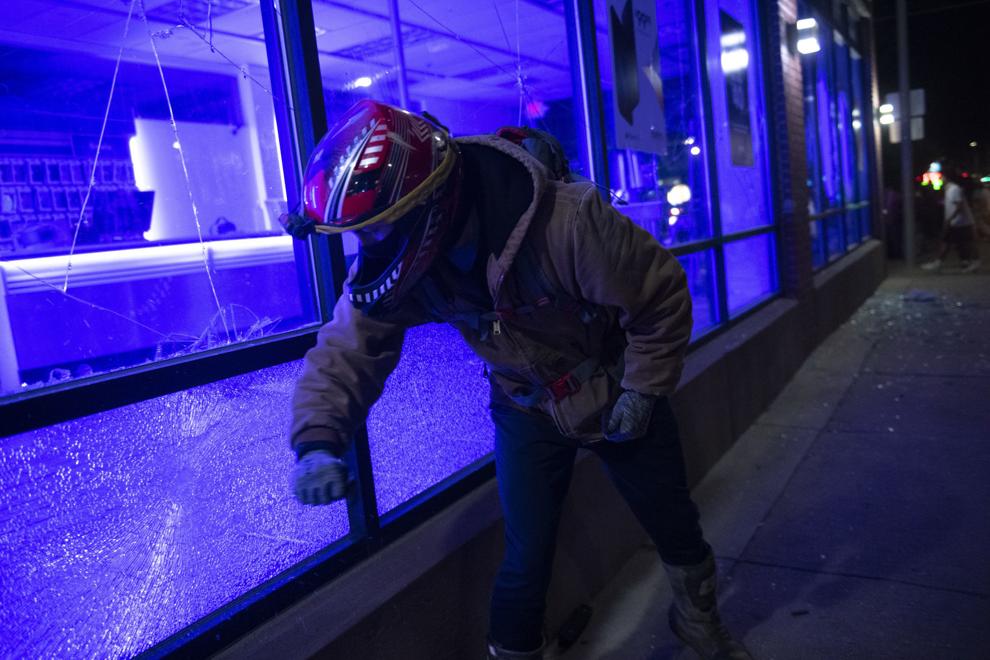 George Floyd Protest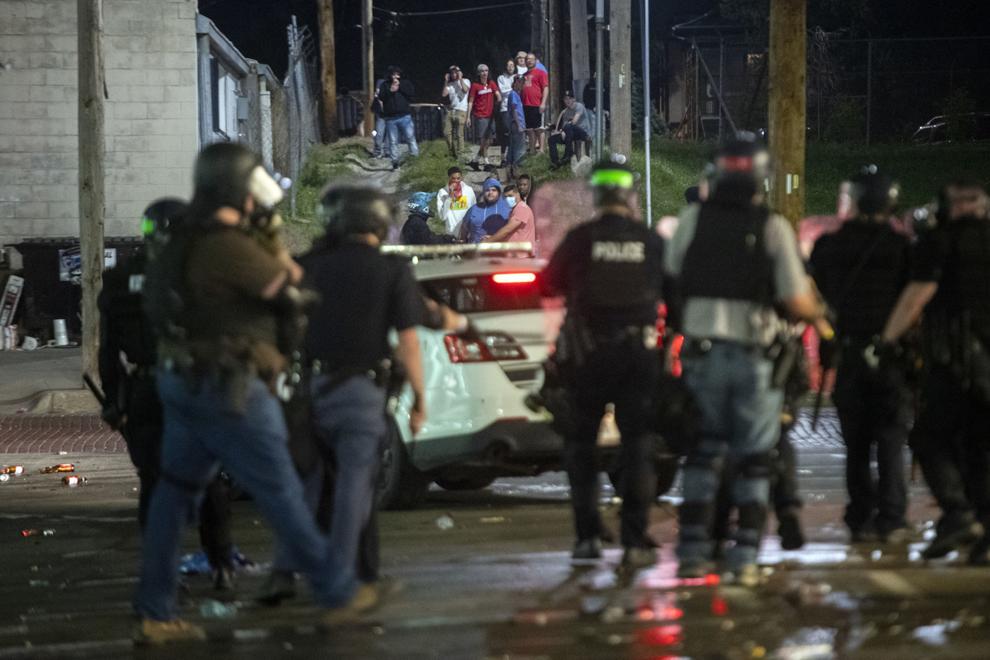 George Floyd Protest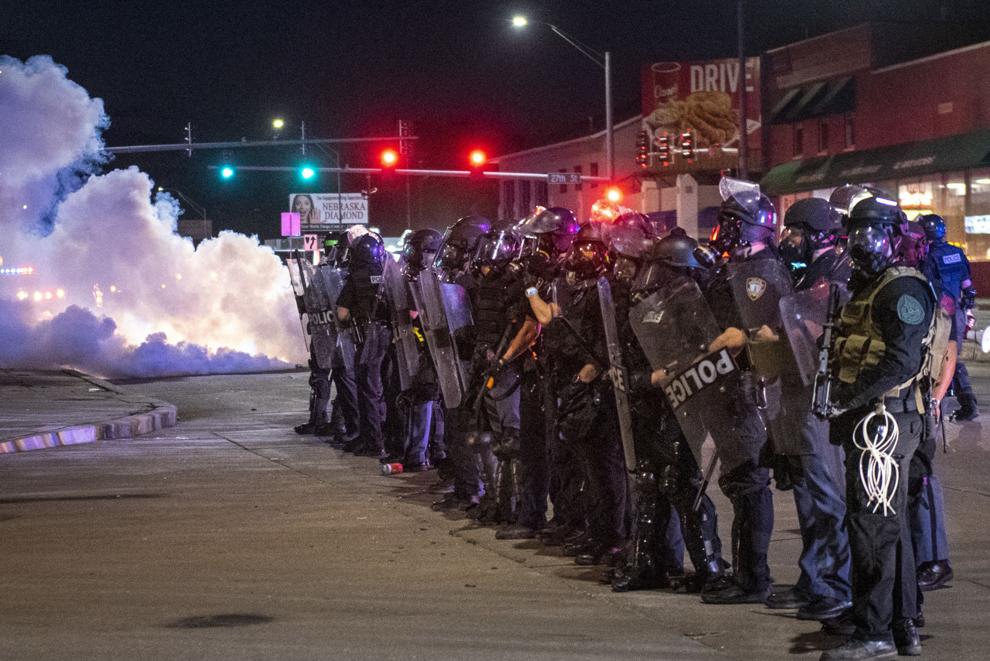 George Floyd Protest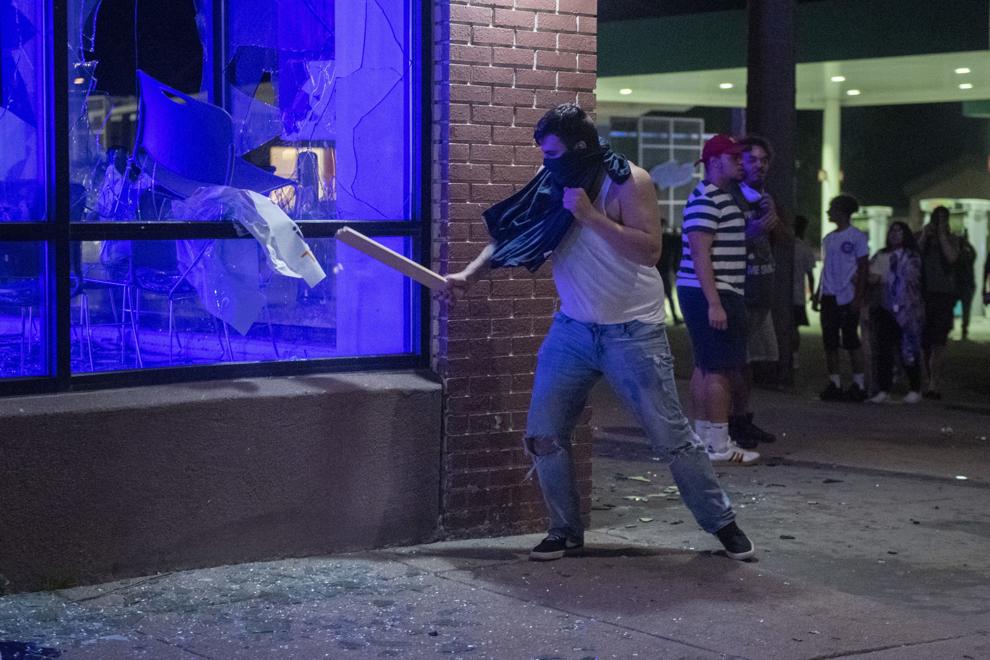 George Floyd Protest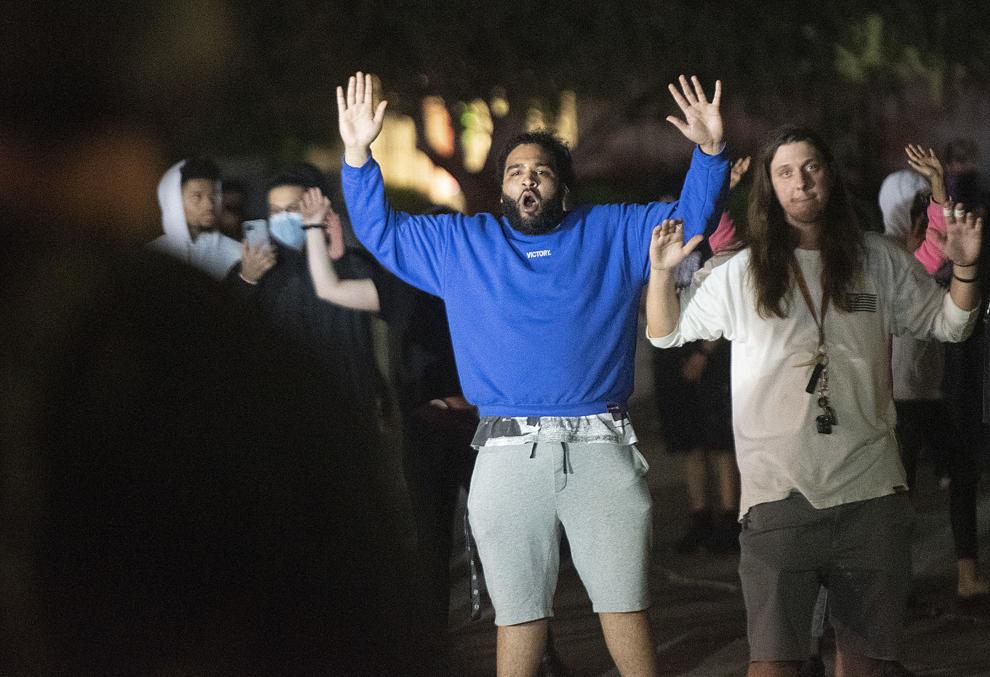 George Floyd Protest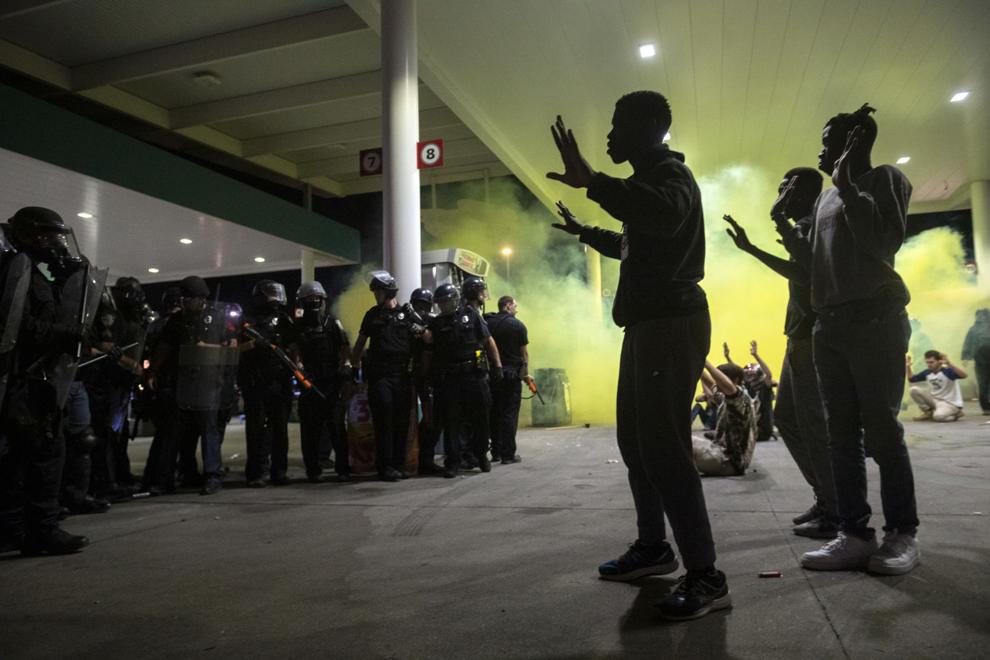 George Floyd Protest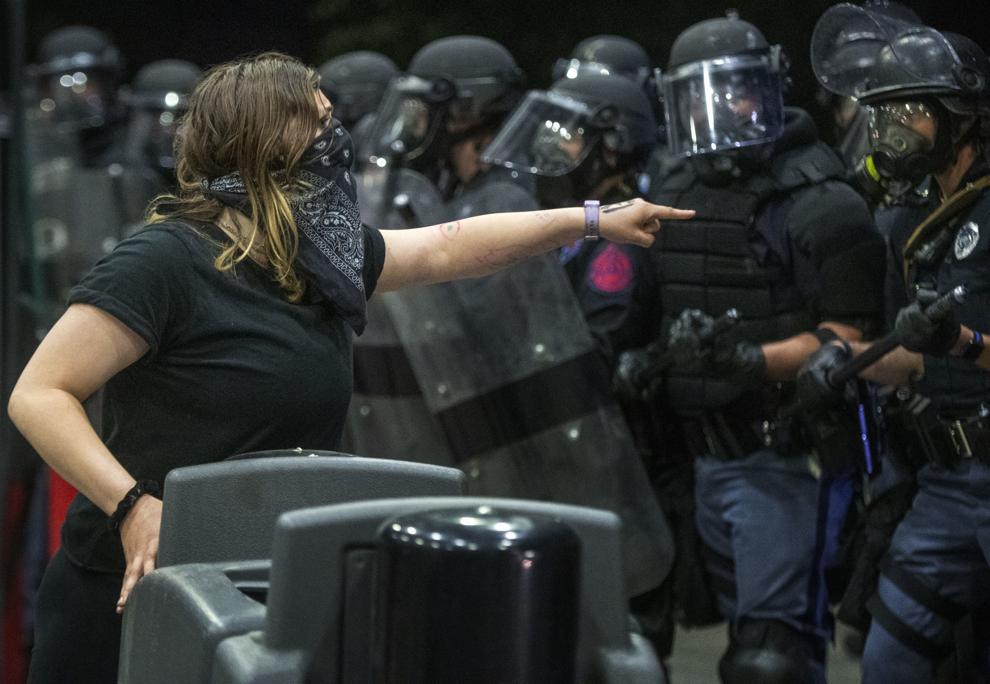 George Floyd Protest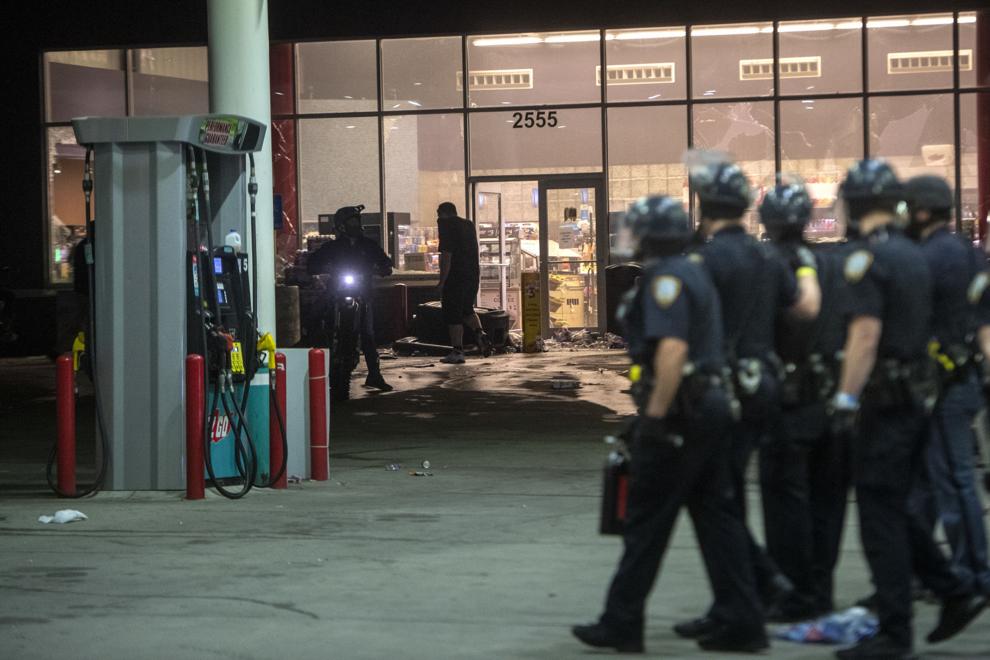 George Floyd Protest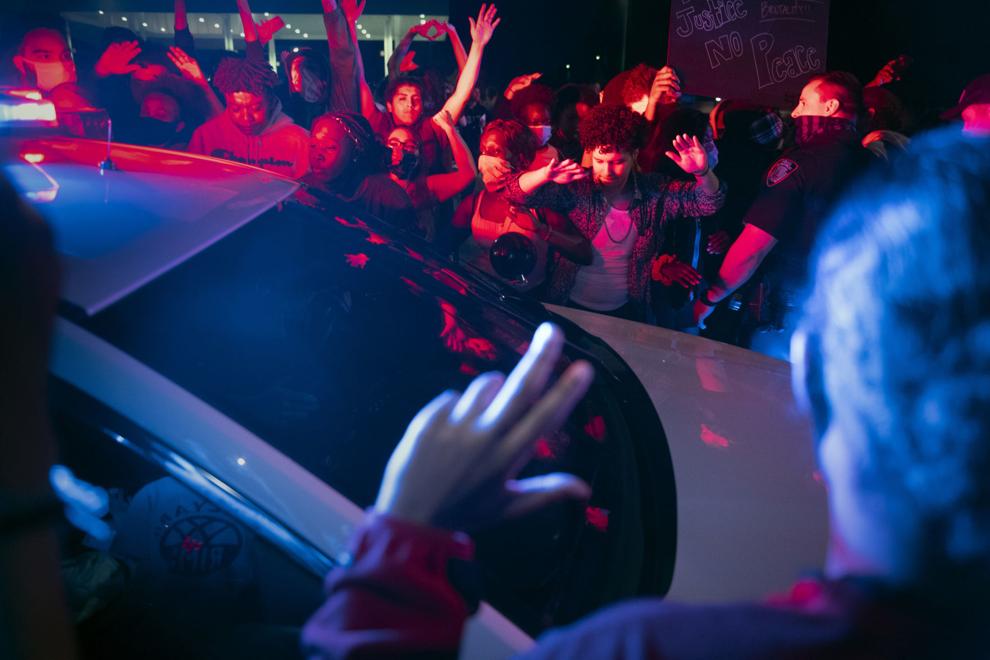 George Floyd Protest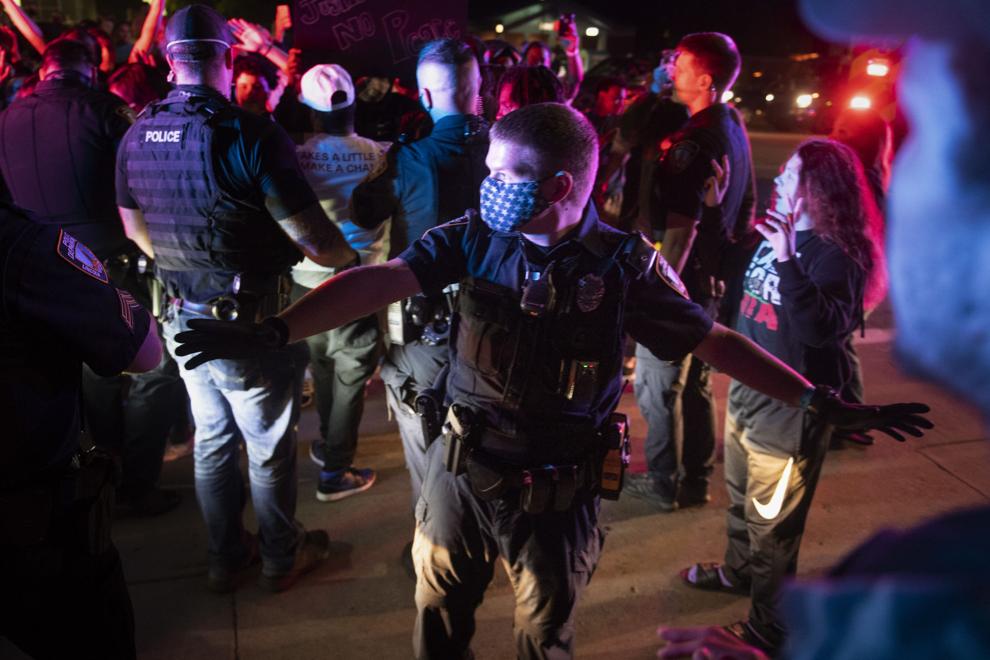 George Floyd Protest