The Lincoln Children's Zoo waited for more than a year to share this spectacle of speed.
But don't blink, because after it starts with a 3-2-1 countdown — gate opens, dog toy takes off, cheetah gives chase — it's all over in just a few seconds.
The daily cheetah show will debut Wednesday in the 200-foot run — built atop the zoo's former parking lot — next to a shaded, 200-seat amphitheater.
"Cheetahs can go from zero to 60 (mph) in under three seconds," Sarah Johanson, an ambassador animal keeper, said during a rehearsal Monday. "They are super-fast to be able to go ahead and catch their prey."
In the wild, cheetahs can reach speeds of 50 to 80 mph; at the zoo, they likely approach 35 to 40 mph running a nearly 400-foot lap, said ambassador animal supervisor Emma Hazel.
And they'll show off their speed each day at 10:30 a.m. The zoo will alternate the performances of its four cheetahs, running a different animal every day to keep them healthy.
Before they run, though, guests will get a crash course in the physiology that makes them the fastest land animal.
Johanson went through the script Monday, moments before Bella, a 10-year-old who moved to the zoo from Columbus, Ohio, took the grassy stage.
Unlike most cat species, cheetah claws are only semi-retractable, so they're always available to serve as cleats, giving them traction. Their tails double as rudders, helping them turn on a dime to catch elusive prey. Their oversized nasal cavities allow more oxygen.
And their flexible spines let them cover up to 20 feet per stride. "As she's running, her legs will fully extend — front legs in front, back legs in back — and all of a sudden when completing a stride, her legs will cross underneath her and her back is going to go ahead and move upward."
You're going to notice some of this, Johanson said, when Bella runs.
But it was hard, because Bella was a blur of fur after the gate opened and a winch-reeled string pulled her favorite toy around the run, staying just slightly ahead of her until the end.
"That is one of her most prized possessions in the whole wild world," Johanson said, watching the cheetah finally catch up to it. "And she's got it."
The show wasn't over yet. After the run, Hazel brought Bella up to the fence, within feet of the seats, and demonstrated the results of their training. With commands, prompts and treats, Hazel had the big cat heel, sit, walk beside her, lay down and lay on her side.
The zoo built the run and adjacent cheetah habitat in 2019 as part of the second phase of its roughly $20 million expansion. It first welcomed three young sisters, Sita, Saba and Nane (Seven, Eight and Nine in Swahili), from the Saint Louis Zoo in October 2019, and then Bella in February 2020.
The cheetah run is one of just six in the nation, said Children's Zoo Chairman and CEO John Chapo, and you'd have to travel 750 miles to find another one like it.
Zoo officials had hoped to unveil the shows last spring, but the pandemic changed their plans: The zoo was closed for 80 days before reopening with attendance limits and other conditions — including no shows.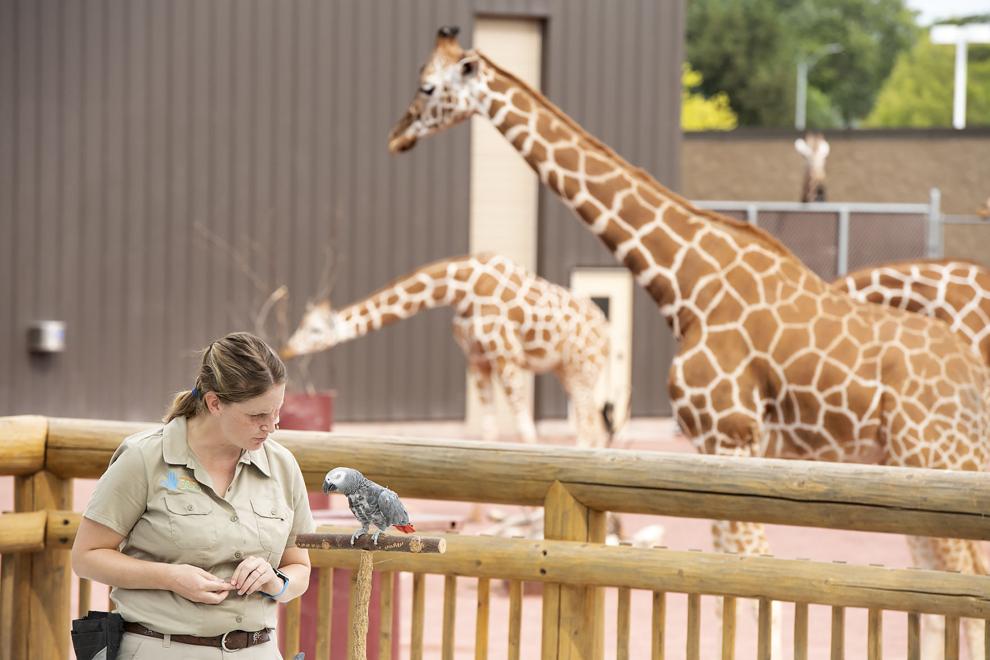 The Lincoln-Lancaster County Health Department approved shows with partial capacity months ago, but the zoo decided to wait until all restrictions were lifted, spokeswoman Sarah Wood said.
So starting Wednesday, in addition to the daily Cheetah Chase, the zoo will also host daily animal encounters at the Penguin Pool and Wild Safari Theater.
"We want our guests to engage, enjoy and learn," Chapo said.
The first-come, first-seated shows won't cost visitors anything extra, and the zoo expects about 55,000 to attend a show in the next 12 months.
Daily showtimes at the zoo
* Cheetah Chase: 10:30 a.m.
* Wildlife Safari Theater: Noon, 2 p.m. (and 6 p.m. Wednesdays)
Animals include: prehensile tail porcupines; macaws; armadillos; serval cats; sloths; kookaburras; alligators.
* Penguin Pool: 11 a.m., 3 p.m.
All shows included with cost of admission
Photos: Cheetahs prepare for first show at Lincoln Children's Zoo
Cheetah run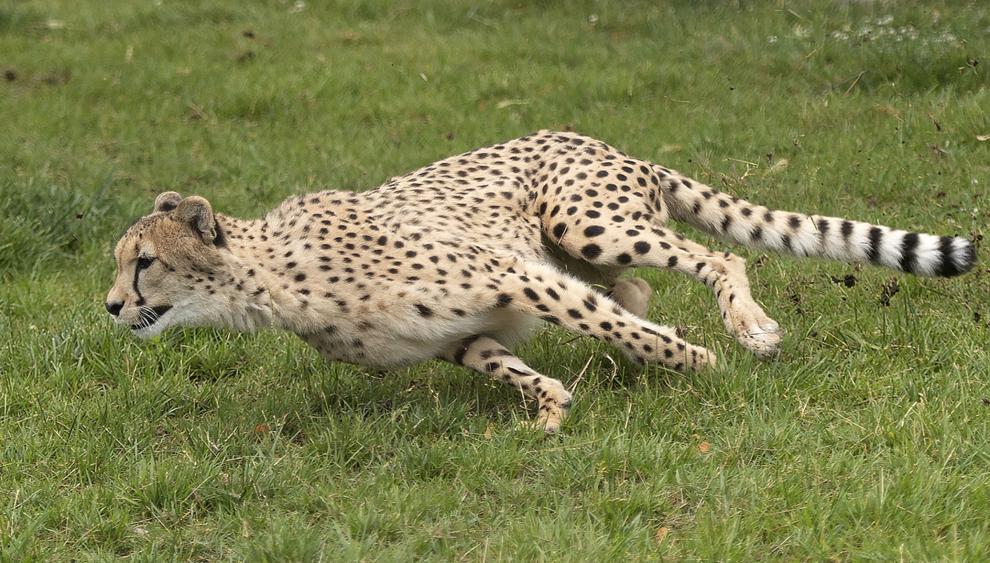 Cheetah run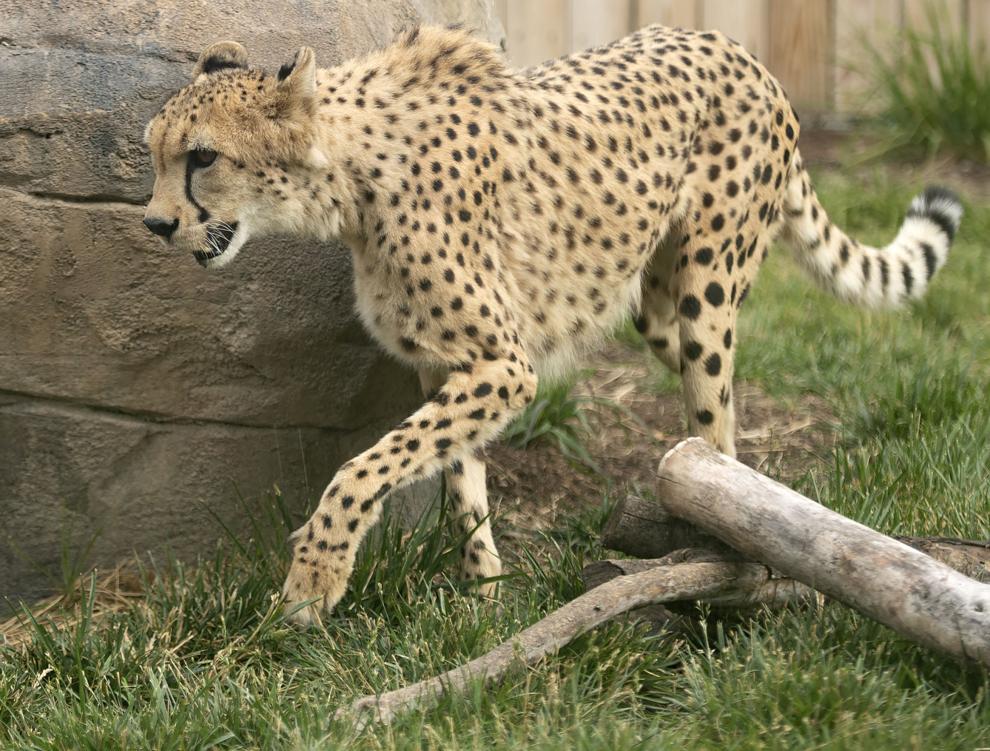 Cheetah run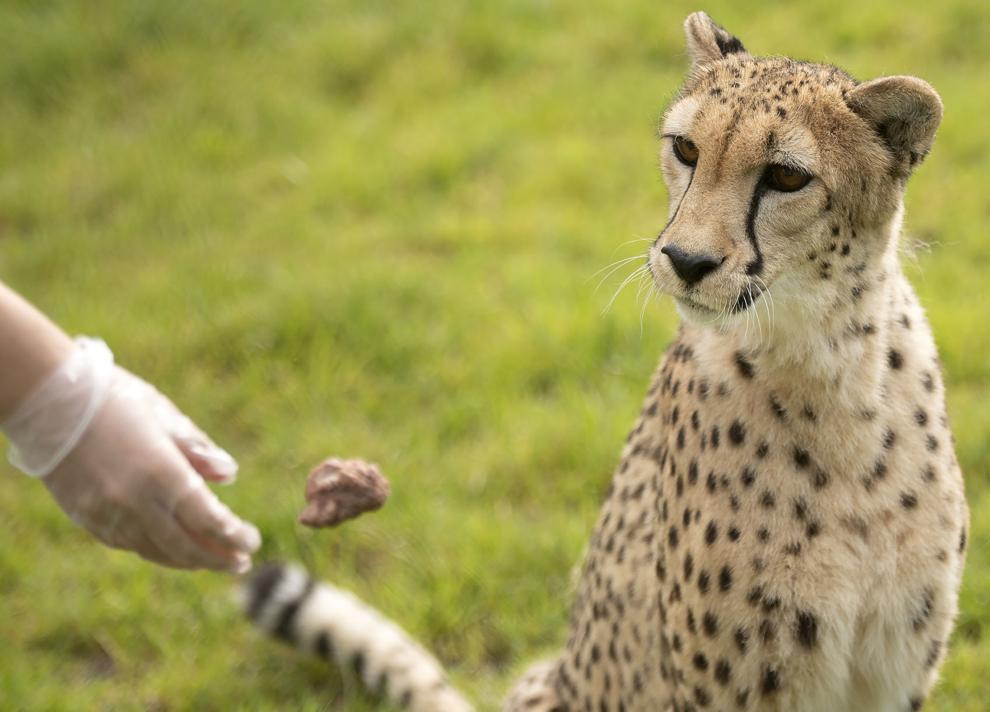 Cheetah run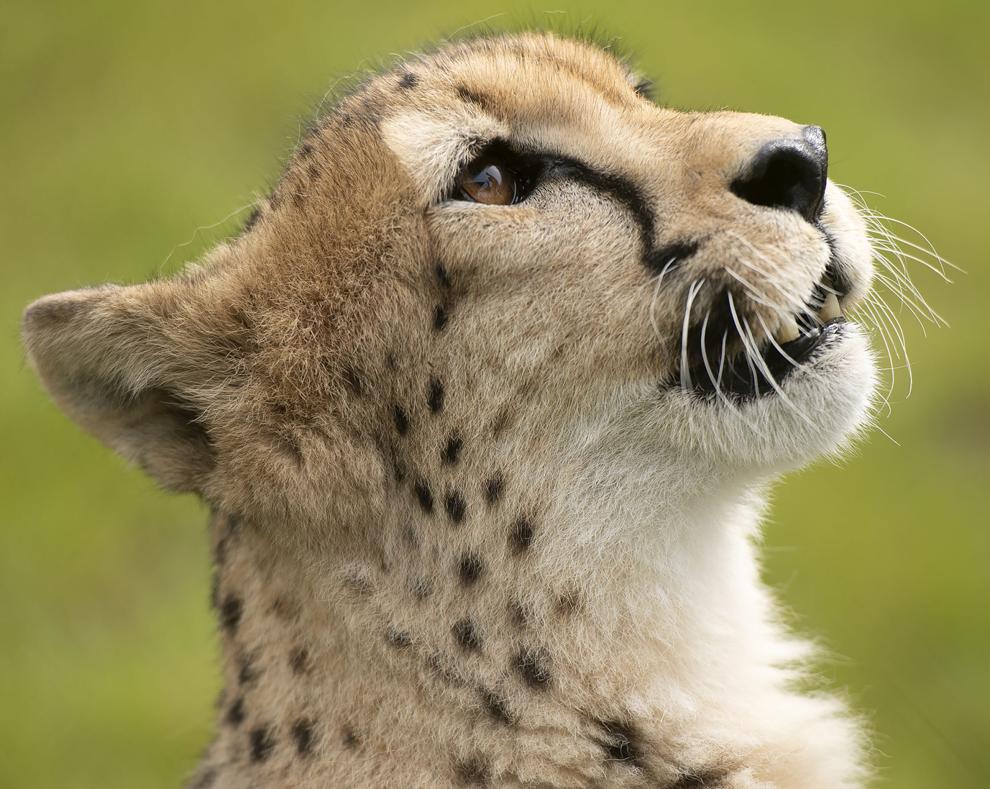 Cheetah run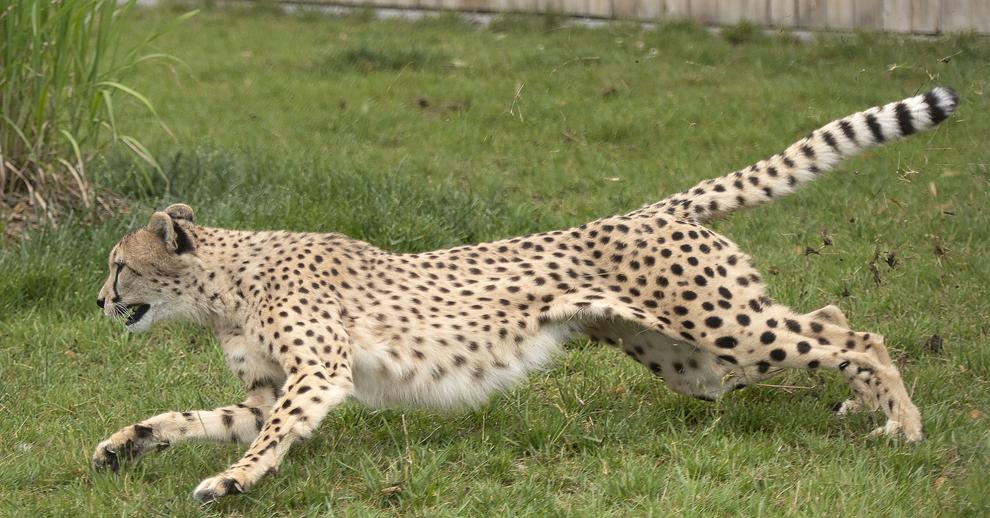 Cheetah run
Cheetah run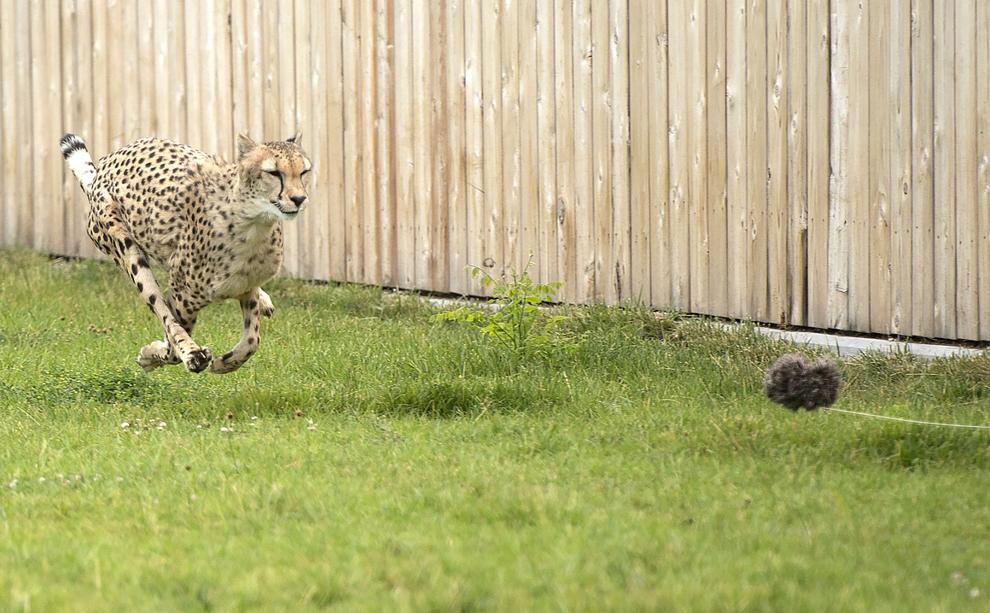 Cheetah run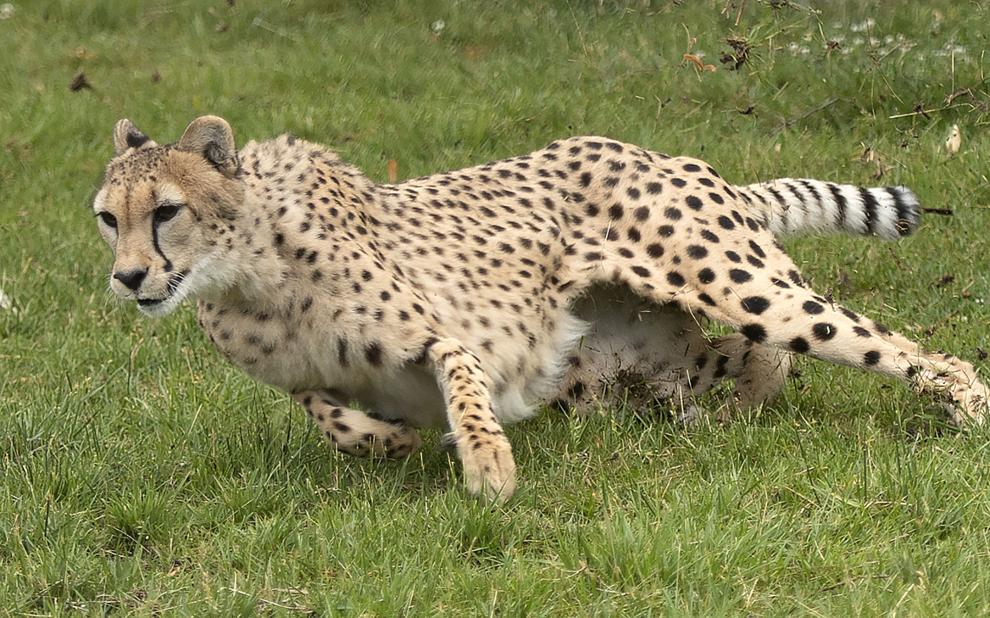 Cheetah run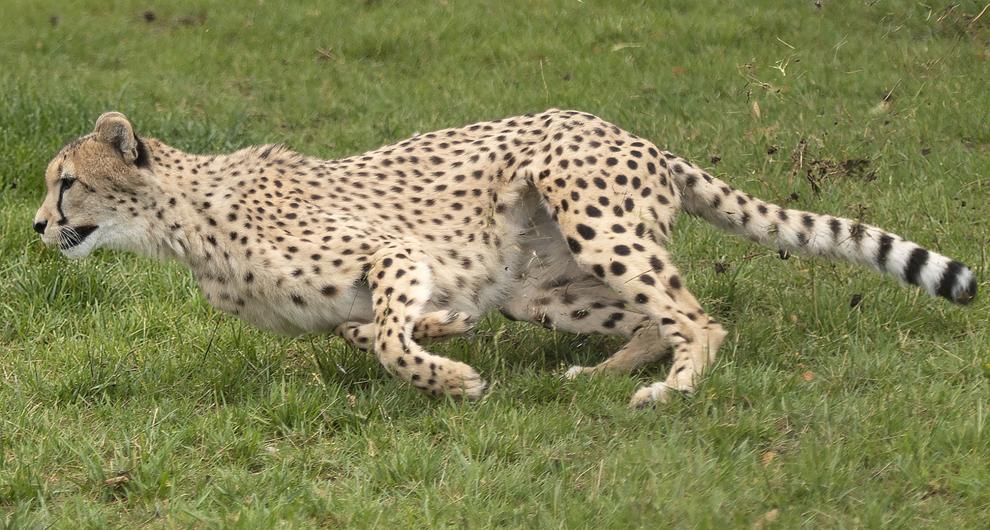 Cheetah run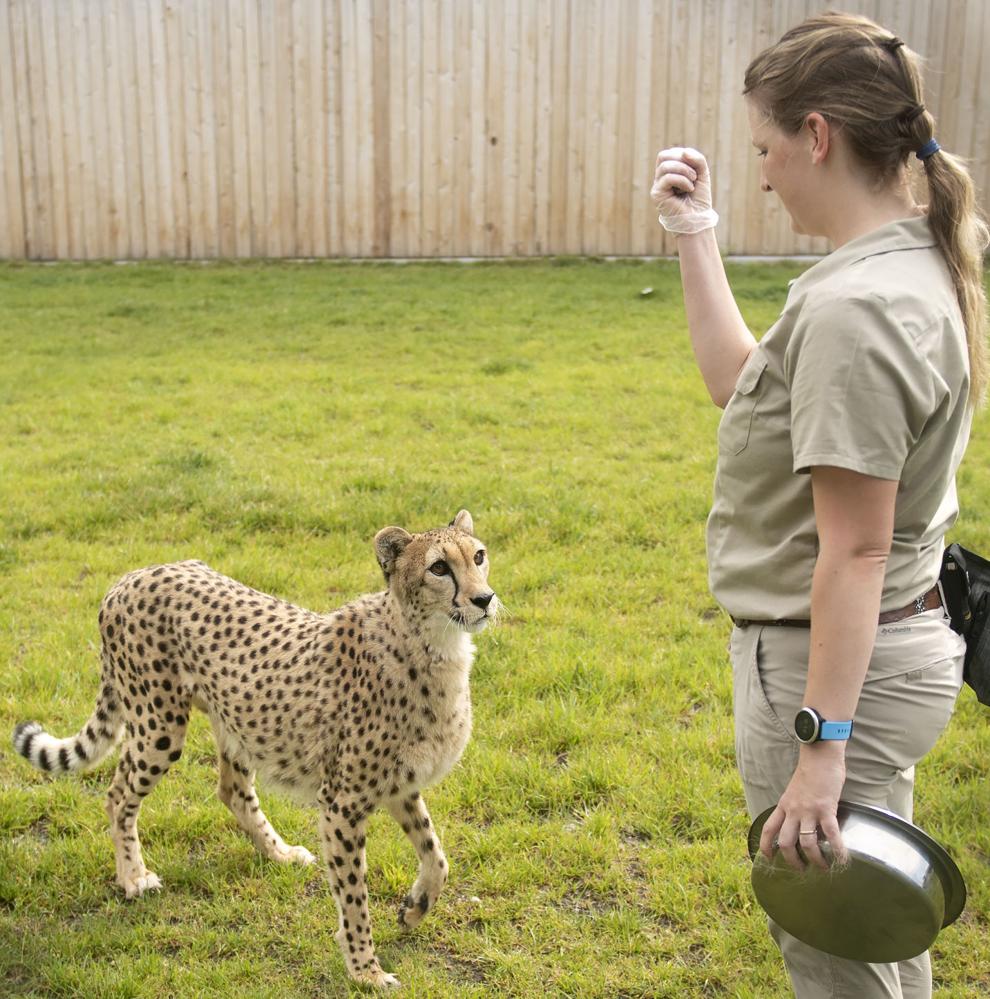 Cheetah run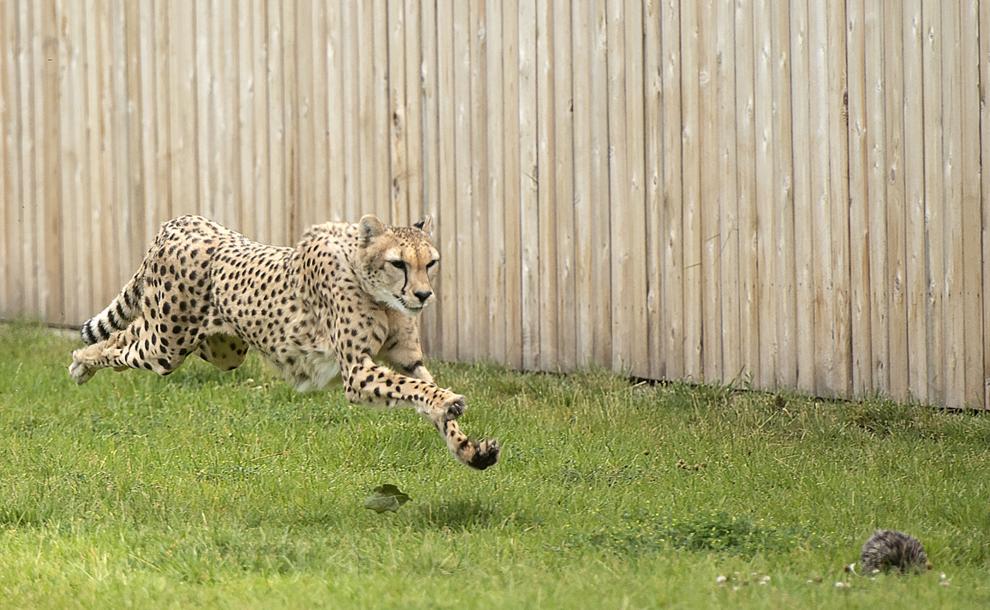 Cheetah run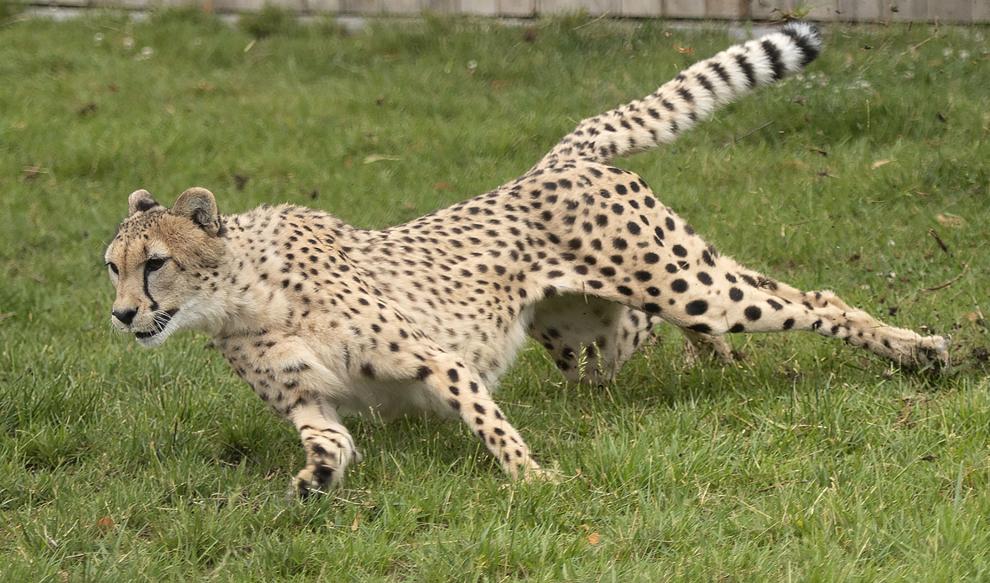 Cheetah run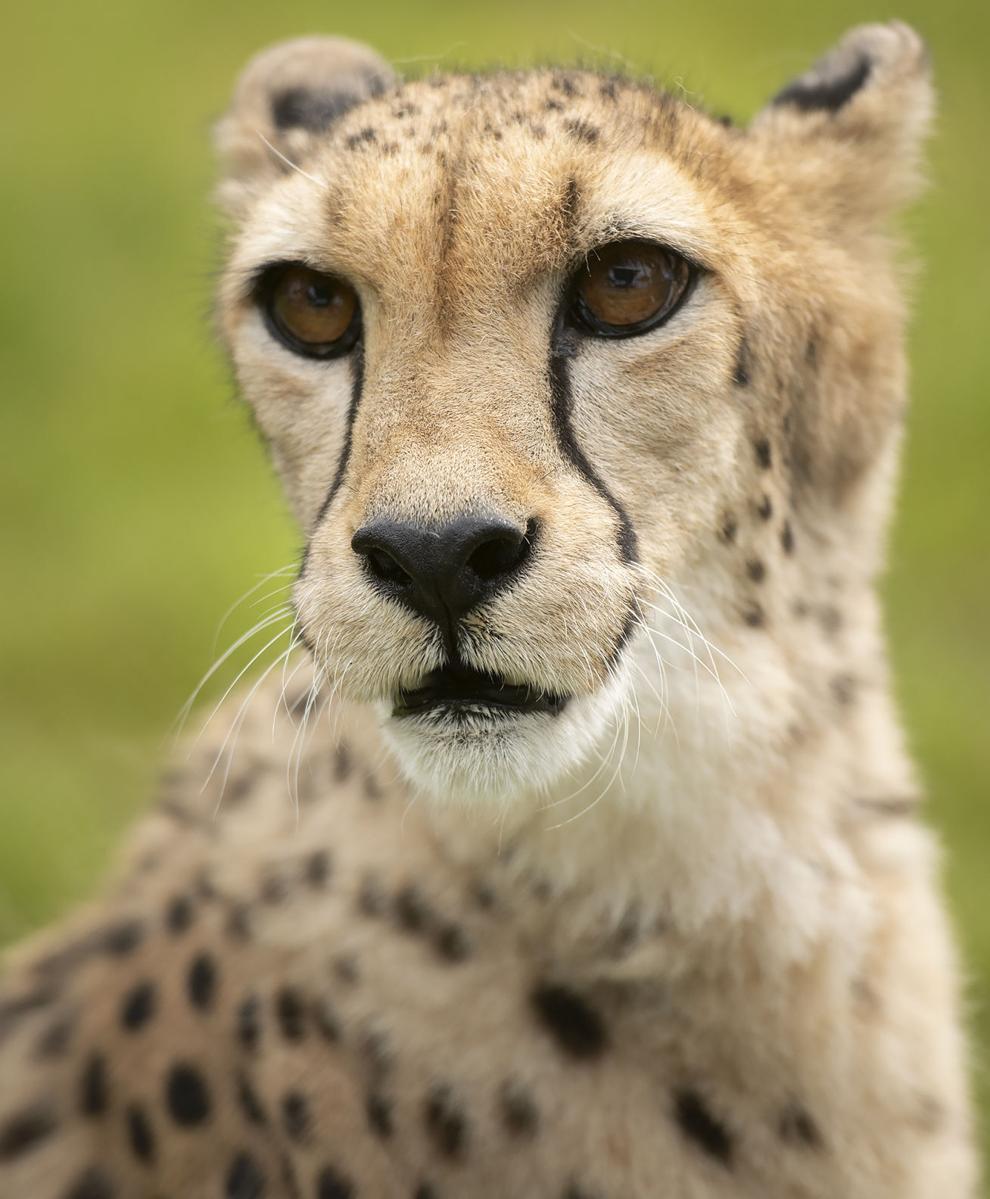 Cheetah run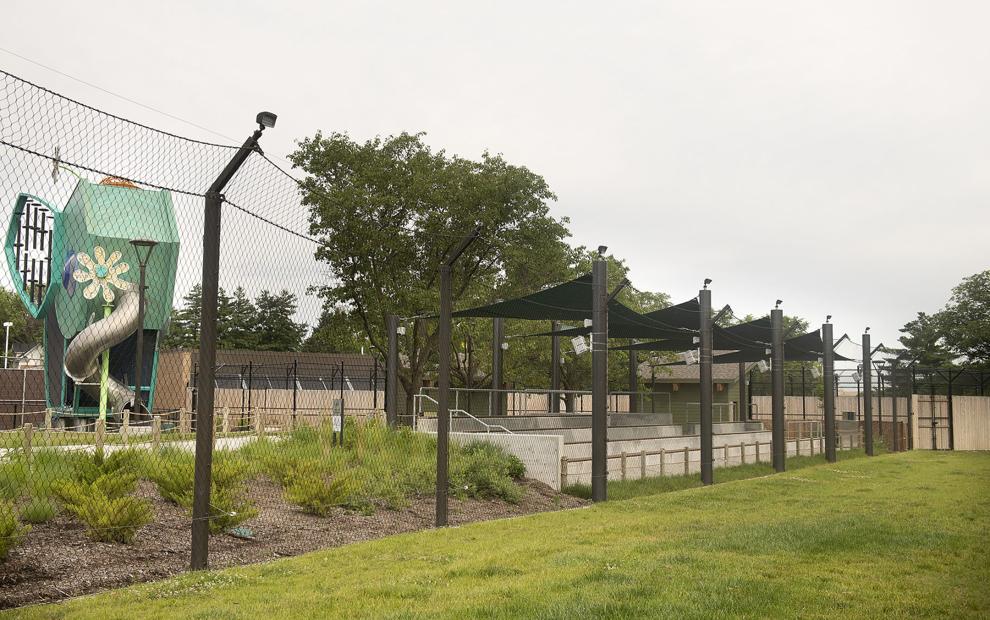 Cheetah run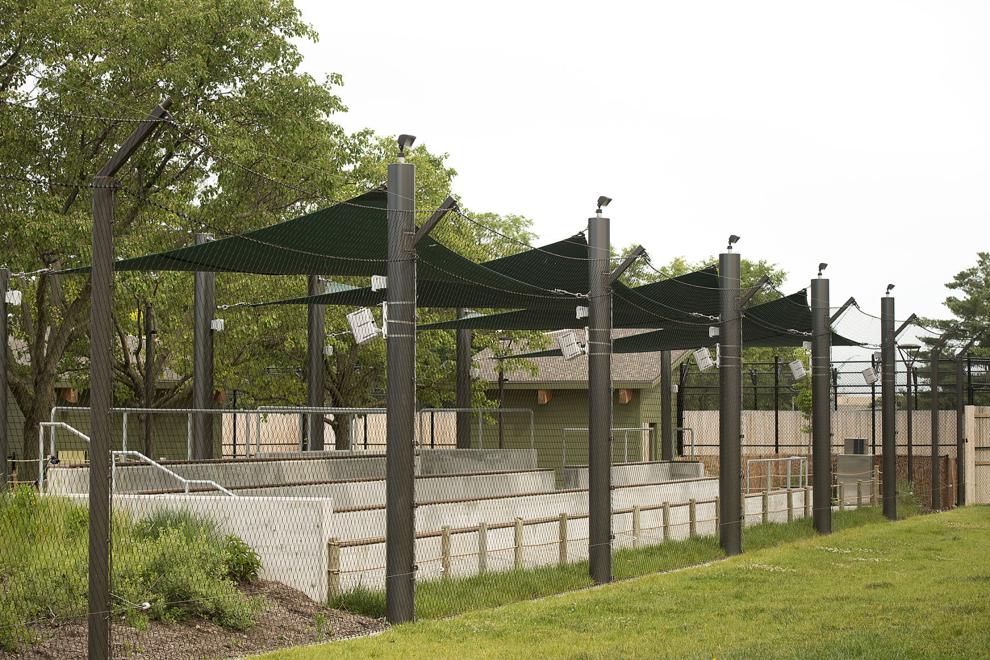 Wild Safari Theater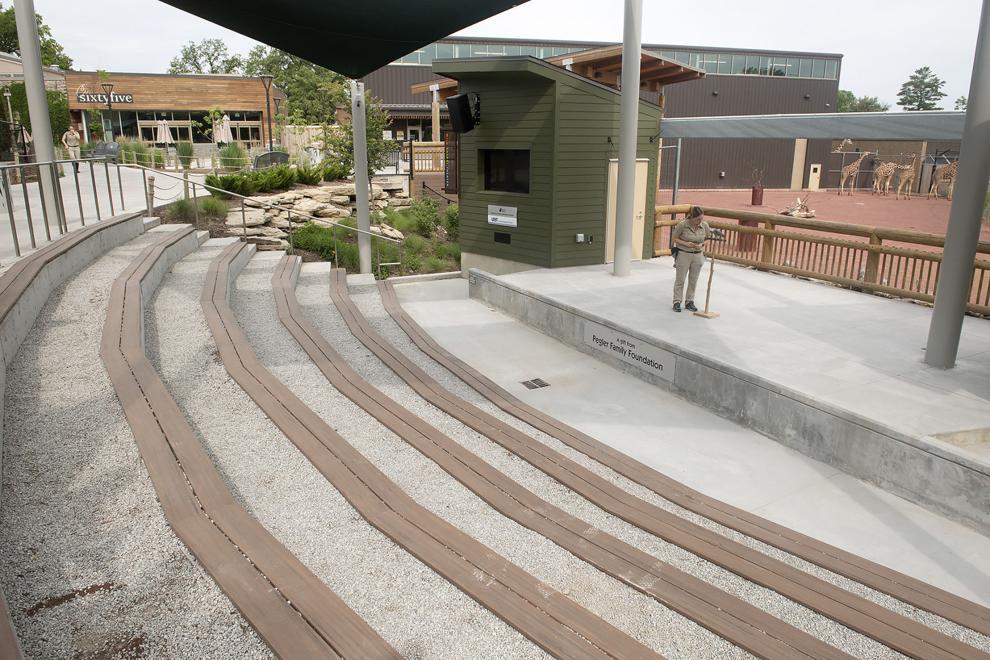 Wild Safari Theater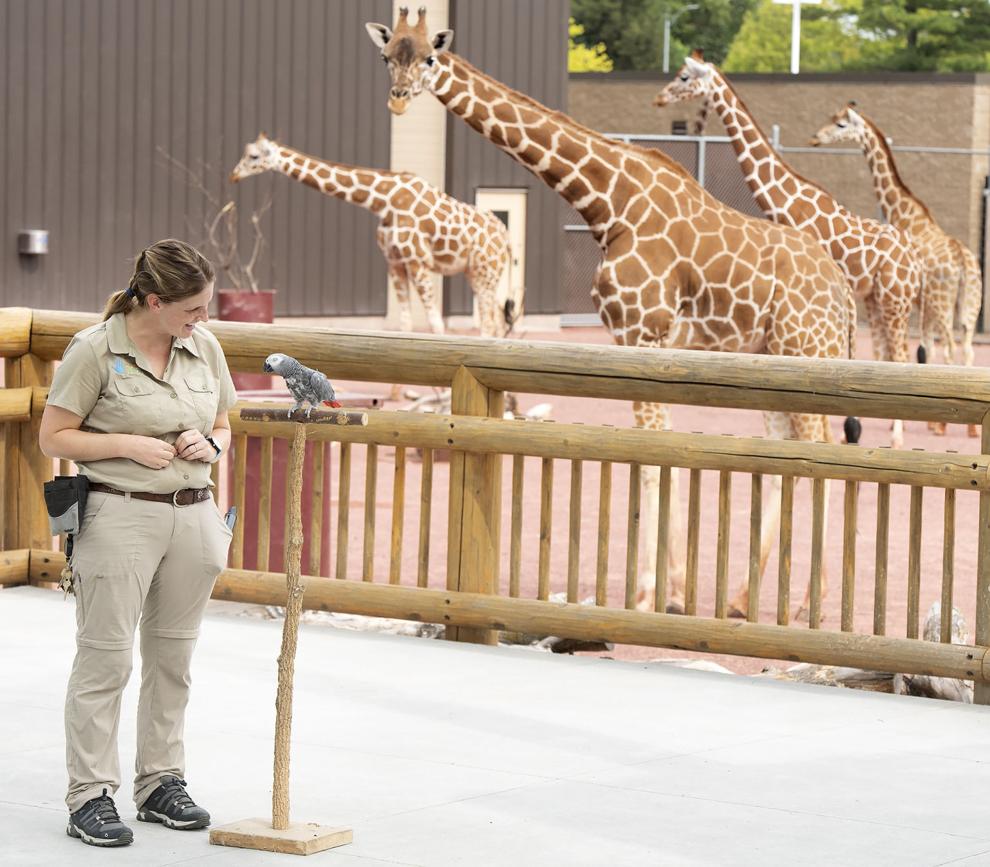 Wild Safari Theater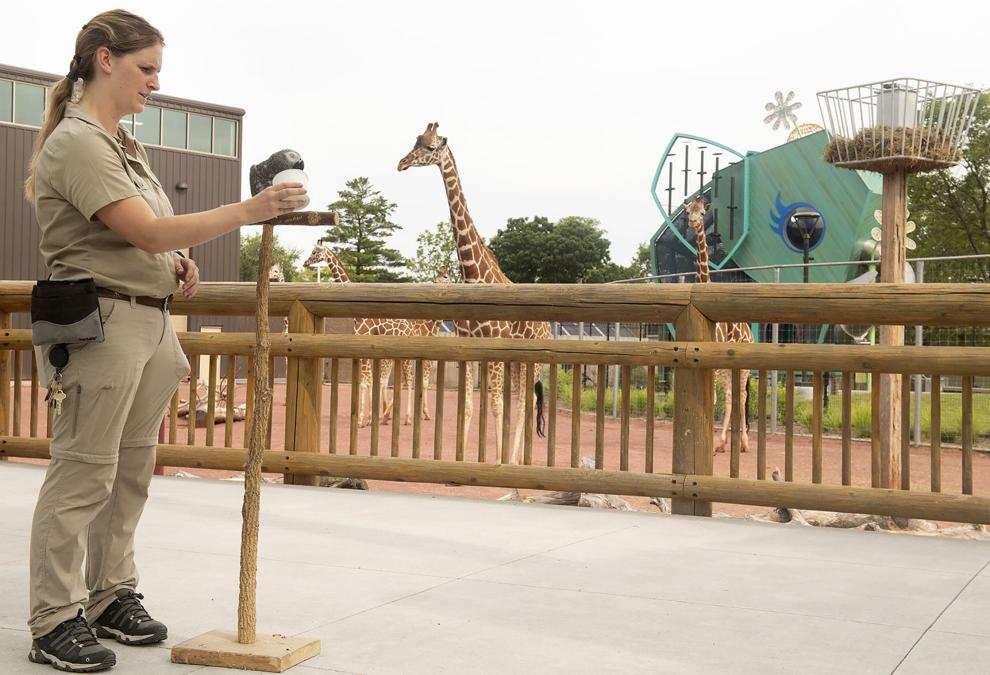 Wild Safari Theater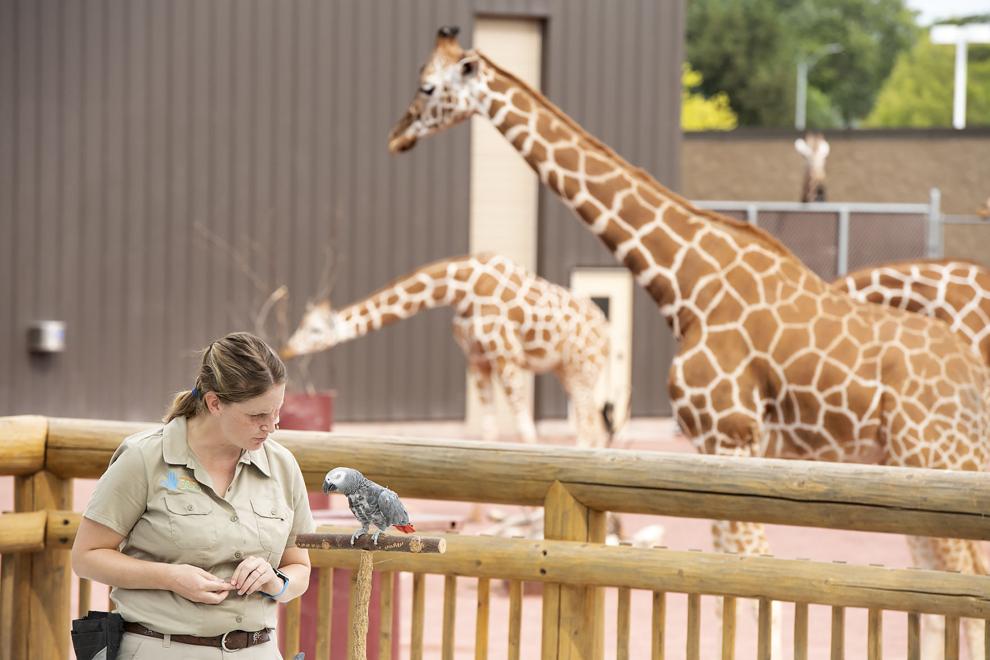 Wild Safari Theater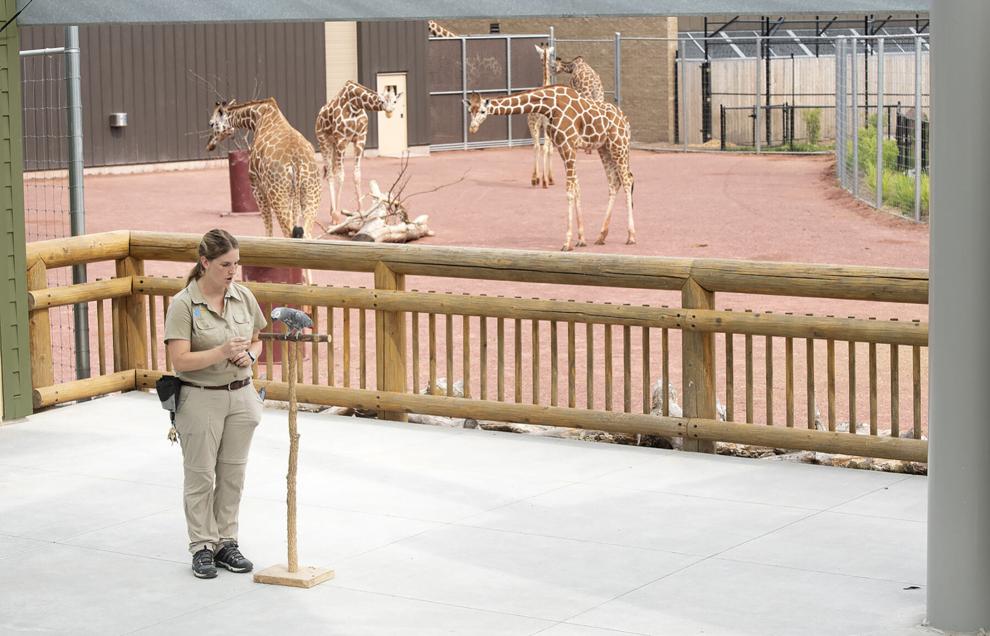 Wild Safari Theater