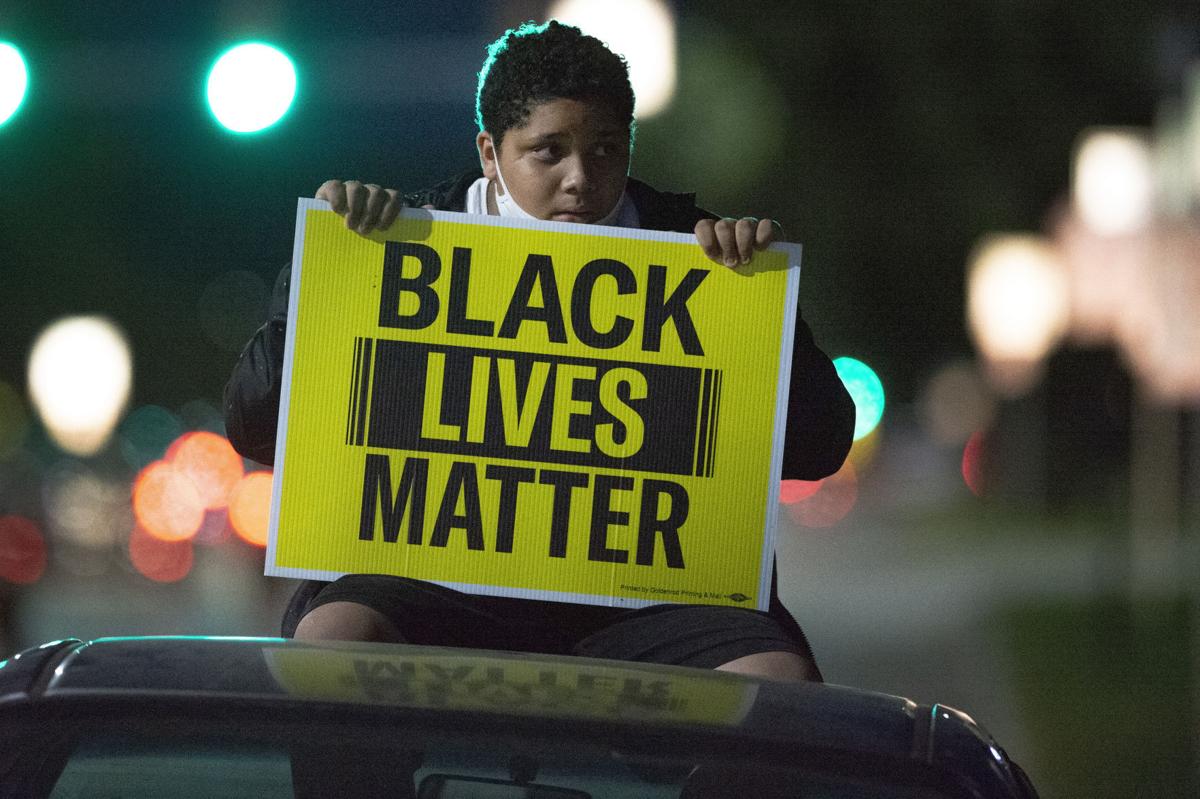 About 300 people gathered at the state Capitol on Sunday night to march against police brutality and racial violence.
The March for Jacob Blake was organized by Black Leaders Movement LNK, a youth-led organization focused on creating justice and equality in Lincoln. Speakers kicked off the event before the group marched down K Street toward 27th Street and back to the Capitol.
Blake, a 29-year-old Black man, was shot in the back seven times Aug. 23 by police in Kenosha, Wisconsin, leaving him paralyzed. The shooting sparked protests and violence in the city in the days following.
KaDeja Sangoyele, policy director for the organization, said the march was also for others, including James Scurlock, a Black man killed in Omaha during protests in May.
Sangoyele said the march's purpose was to have peoples' voices heard and to fight for justice for Black people.
"We're hoping that people hear our voices and they understand that our people are grieving," she said. "We really wanted to give people a space to grieve and let their anger be heard and let those emotions be felt."
Police followed the peaceful march, blocking off traffic along the route.
Victor Young was selling merchandise for his company, Black Tie Lifestyle, near the march.  He said he supported the march and the young people who organized it and hopes it can lead to further change.
"It's amazing to see," he said. "I'm happy that that they're doing it; I'm happy that they keep doing it."
Brad Johnson of Lincoln said he decided to come to show his support as an ally. 
"This has been going on for too long," he said. "It doesn't seem like the country is acknowledging the ongoing oppression of African Americans."
Rosalia Alexis also attended the march. She said she also thinks it's important for other cities to show solidarity for Kenosha and other cities where shootings occur.
"I think once you see a bunch of different cities coming out, it's better than just leaving it up to the one city where the shooting happened," she said.
Get local news delivered to your inbox!
Subscribe to our Daily Headlines newsletter.