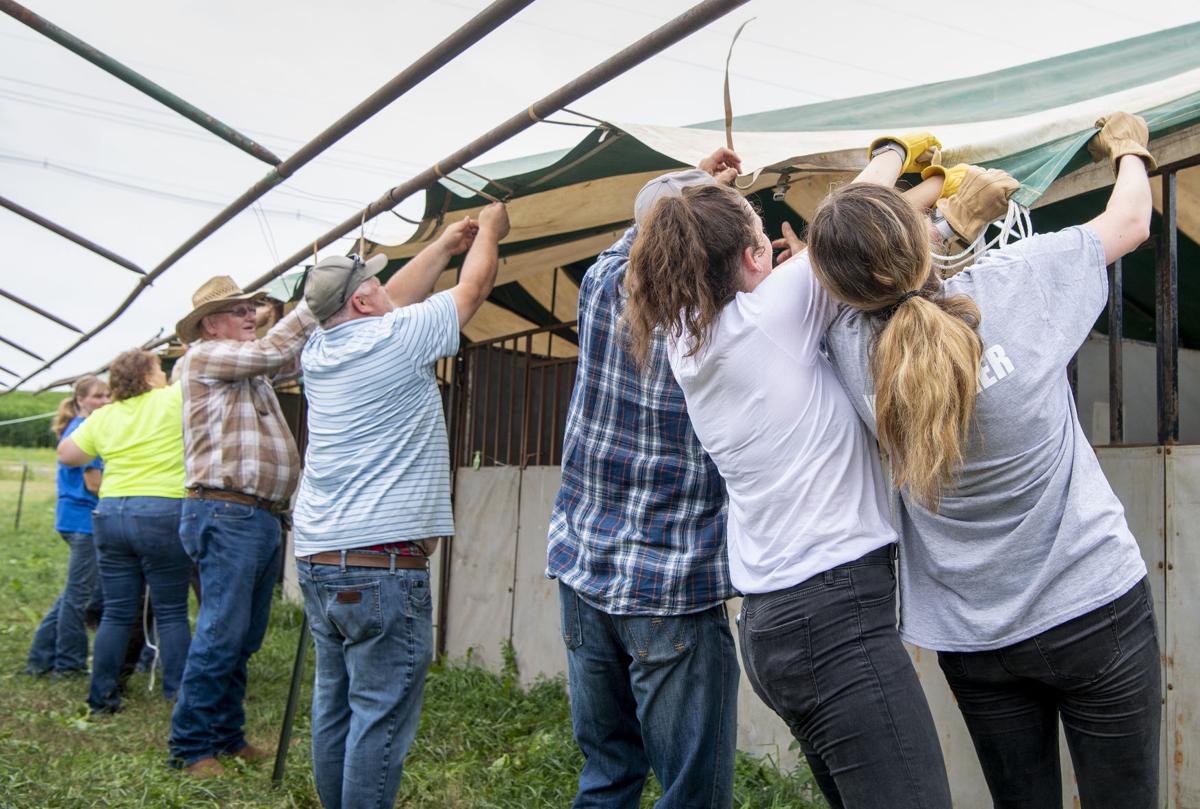 Daydn Ginther headed to Lincoln on Friday, looking to spend a few days as a tourist before setting up shop at the trade show that's part of the National High School Finals Rodeo.
But after arriving Saturday morning, and looking at the storm-swept Lancaster Event Center, Ginther has rarely left the grounds, assisting in a monumental cleanup effort that is up against a Thursday deadline of the first of 1,600 competitors checking in.
"When I pulled in, it was carnage," said Ginther, a 56-year-old vendor. "It was actual twisted metal. It was very scary." 
With less than 72 hours before staffers will begin to welcome contestants and horses alike for the rodeo that starts Sunday, it's all hands on deck at the event center, where high winds early Saturday morning destroyed at least one camper, ripped apart tents and left hundreds of outdoor horse stalls in varying degrees of disarray. 
Since the storm hit, Hoyt Kraeger, the event center's business development manager, said it's taken a communitywide effort to help ensure the rodeo goes off without a hitch, with dozens of volunteers showing up Saturday, Sunday and Monday to help with both recovery efforts and clerical tasks that still have to be completed before check-in opens at noon Thursday. 
"We could have folks that help us with any level of things," Kraeger said, seeking more volunteers on Tuesday to put together horse stalls, organize participant packets or plant flowers.
The workforce over the last three days has included welders, fabricators, business leaders, representatives from the Lincoln Convention and Visitors Bureau, community members and inmates on work release from the Community Corrections Center-Lincoln. 
Kraeger asked those looking to volunteer later this week to call the event center at 402-441-6545. 
On Monday, Ginther was armed with a magic marker, masking tape and zip ties, as she and her dog Pendleton weaved their way through rows of indoor stalls to add tags. The task is among many that had moved down the priority list of rodeo organizers in the wake of Saturday morning's storm. 
Between 50-100 of the center's horse stalls had to be replaced or repaired in the aftermath of the microburst, Kraeger said. Replacements are coming in from as far as Texas.
"Everything was devastated the first day," said Ginther, who sells jewelry and antiques at rodeos and similar events around the country. "I can't believe what they did in 24 hours." 
Kraeger isn't dwelling much on the storm, in part because he doesn't have time. He said organizers were lucky the high winds didn't sweep in a week later, when stalls would have been occupied by horses and the grounds filled with campers. 
"There wasn't anything that isn't replaceable," he said. 
An emergency management team will monitor the event for the next two weeks, keeping an eye out for storms and any other issues. 
Kraeger, who back in May compared the odds of COVID-19 affecting the rodeo to a tornado, has no more weather predictions to make. He does have a promise, though, to the contestants converging on Lincoln and the community members preparing to embrace them.
"I guess my statement still holds true," he said, reflecting on the storm. "It's just not going to stop this High School Rodeo from taking place."
Photos: Temporary stalls, tents damaged at Lancaster Event Center
Lancaster Event Center Storm Damage, 7.10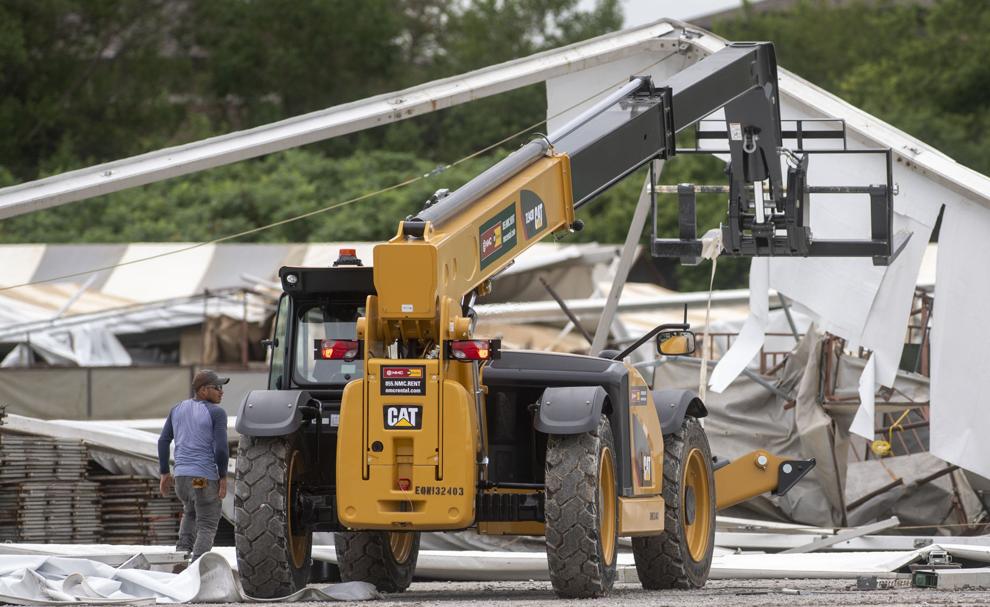 Lancaster Event Center Storm Damage, 7.10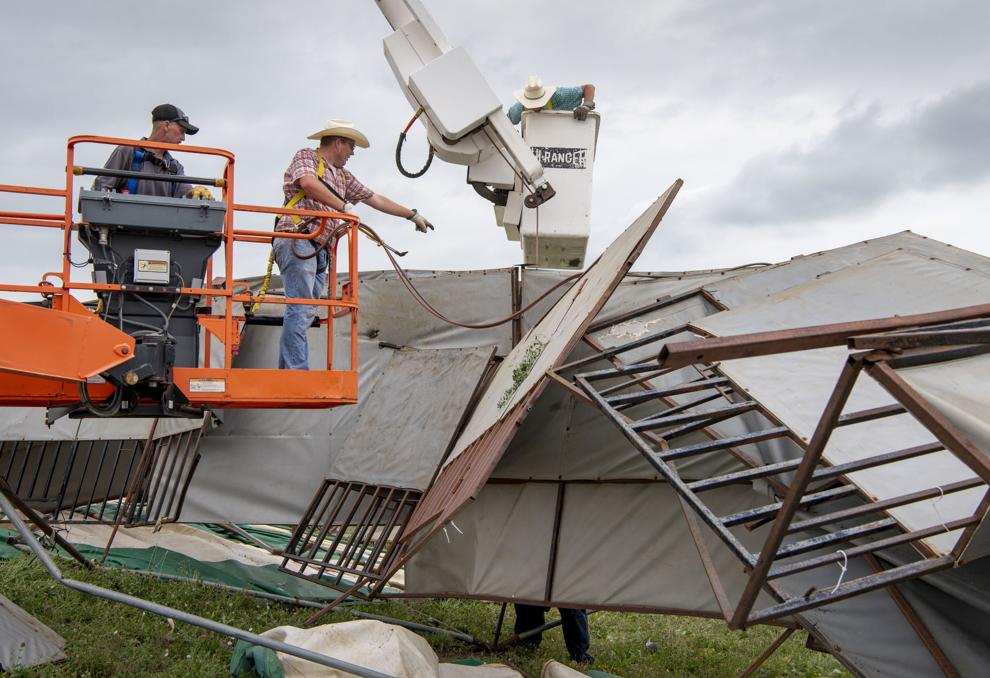 Lancaster Event Center Storm Damage, 7.10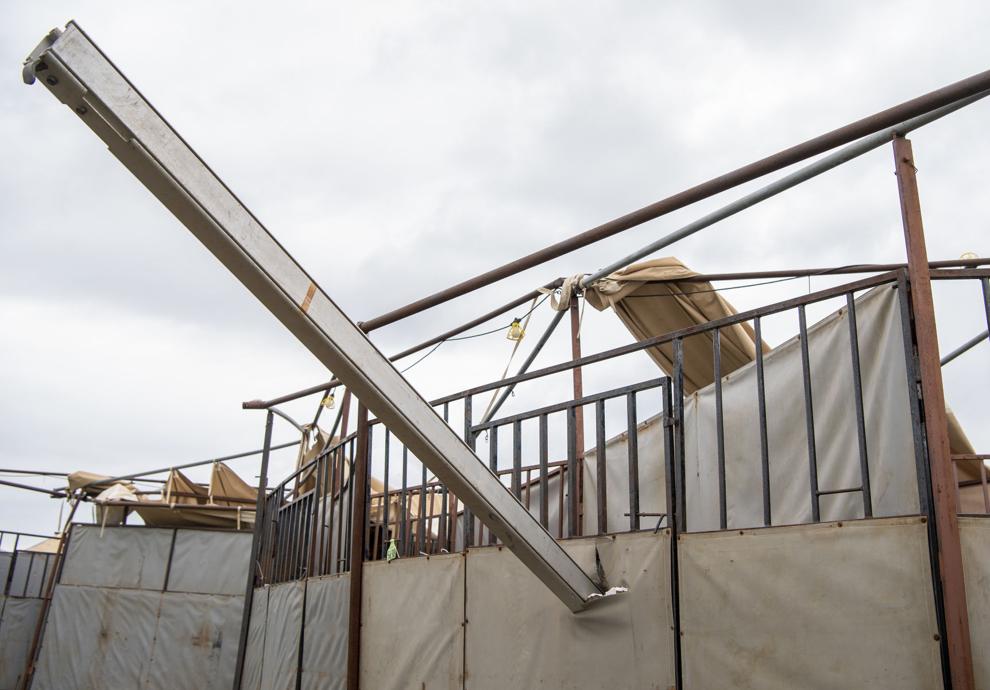 Lancaster Event Center Storm Damage, 7.10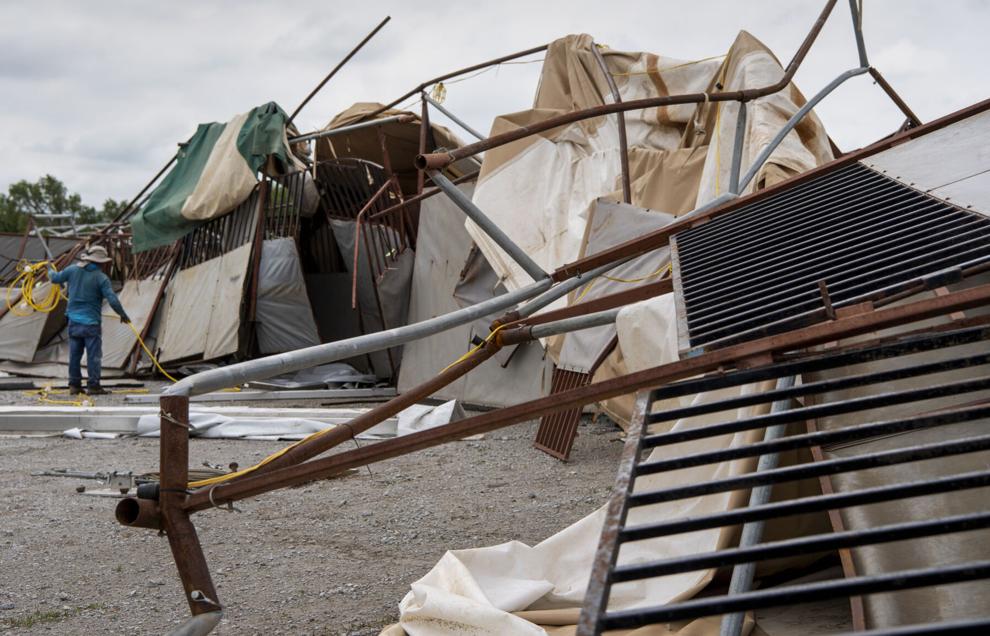 Lancaster Event Center Storm Damage, 7.10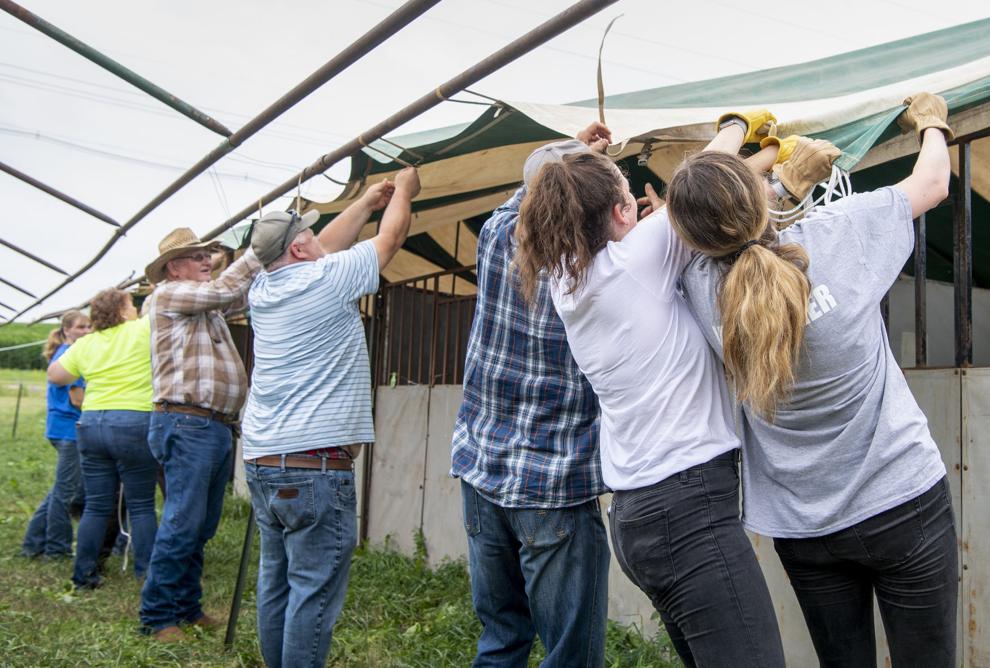 Lancaster Event Center Storm Damage, 7.10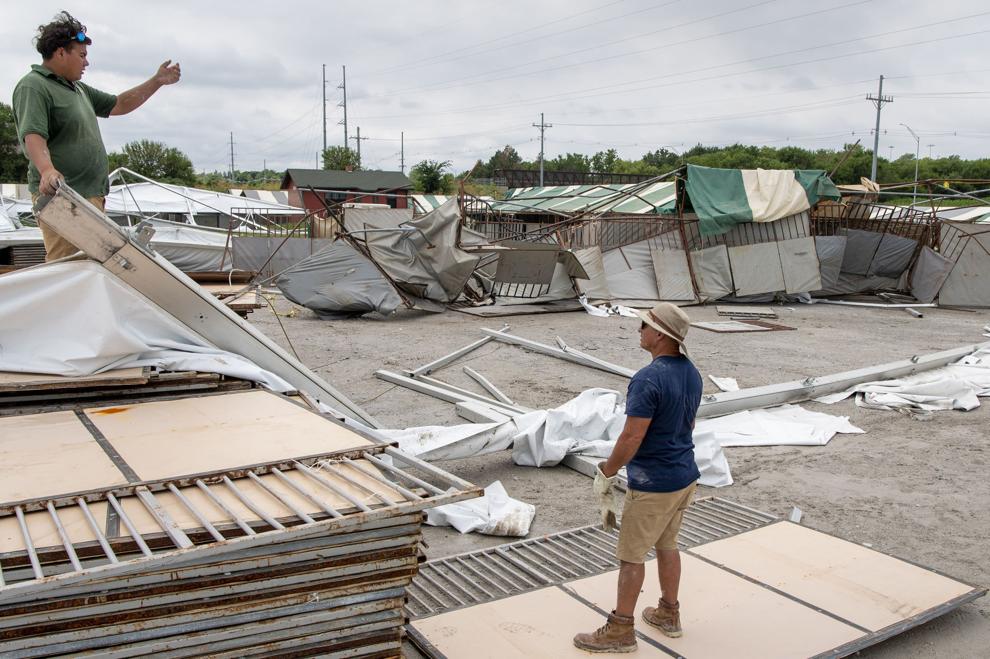 Lancaster Event Center Storm Damage, 7.10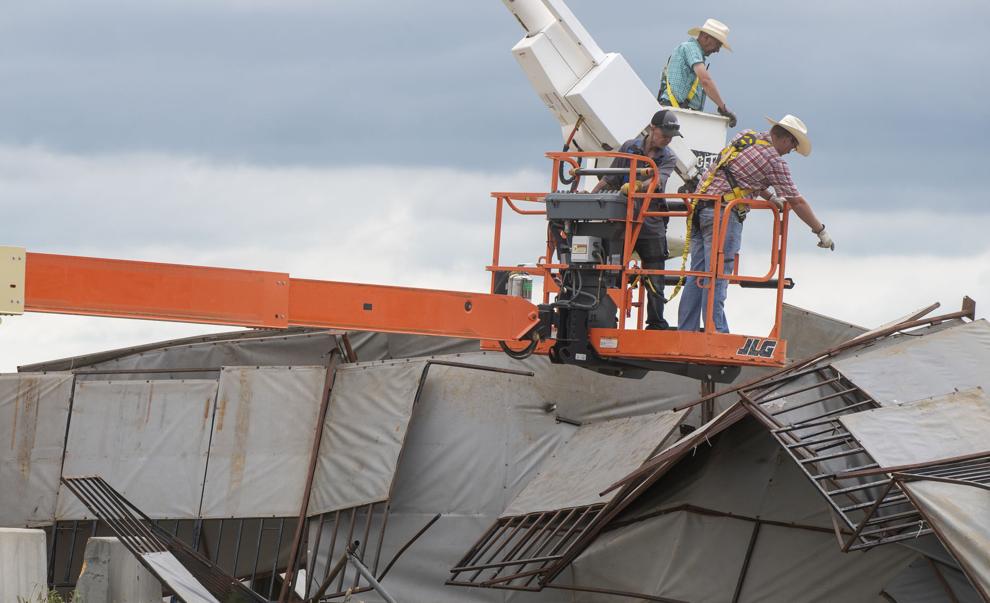 Lancaster Event Center Storm Damage, 7.10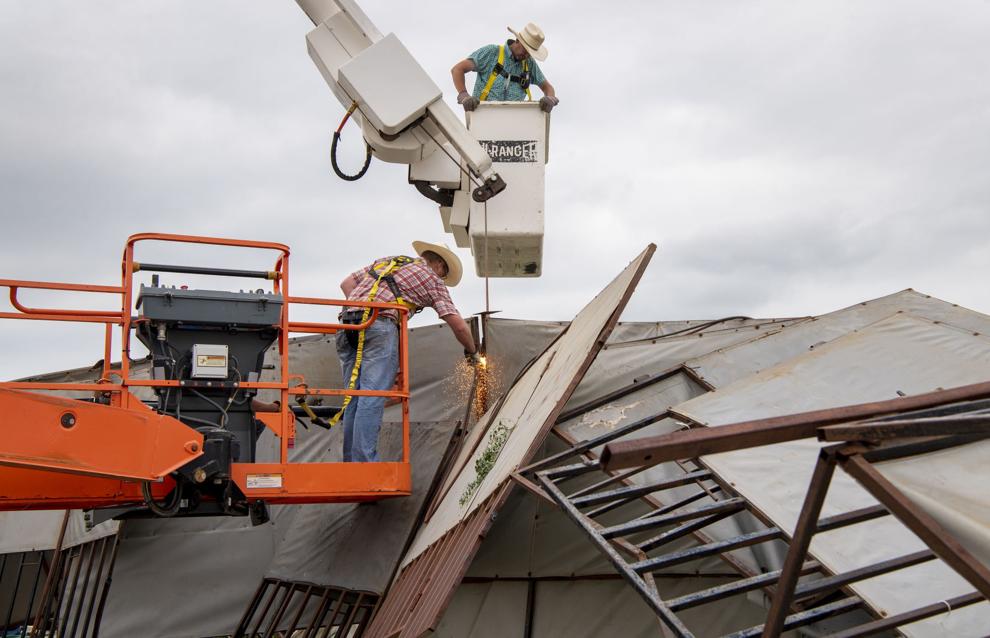 Lancaster Event Center Storm Damage, 7.10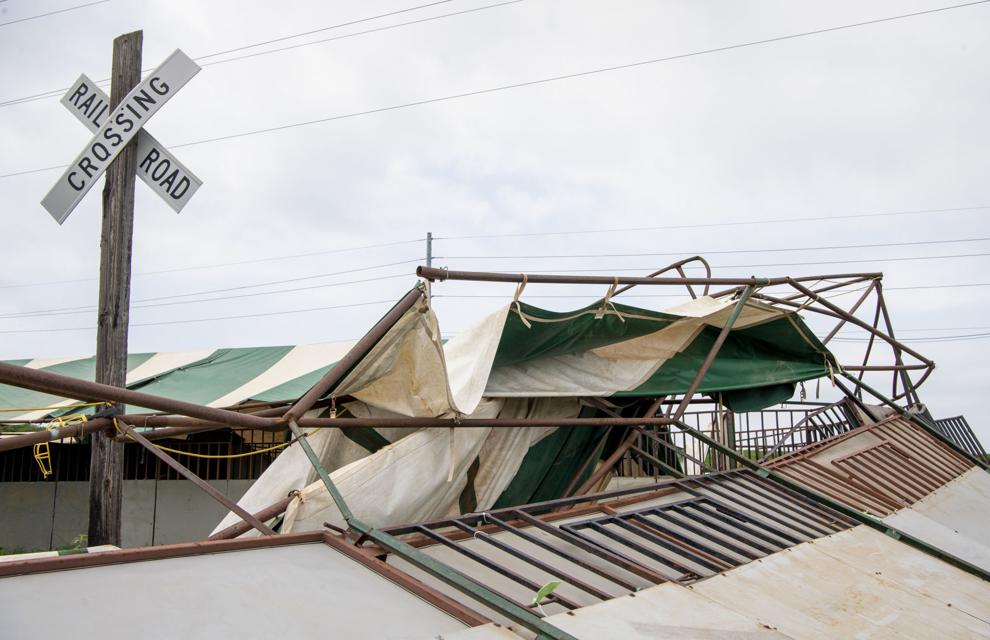 Lancaster Event Center Storm Damage, 7.10