Joining other city leaders Saturday morning in a passionate plea to keep protests peaceful, Lincoln City Councilwoman Sändra Washington said she understands the frustration, anger and grief of everyone touched by the death of George Floyd at the hands of a police officer in Minneapolis this week.
And the frustration over "every incident that has happened over my entire lifetime, as black men and women are killed senselessly at the hands of those who are supposed to protect us," she said.
Washington said she was horrified that another black man had been killed senselessly. But she feels safe in Lincoln and had been proud to say just a day earlier that we have never reacted in violence here.
"I woke up this morning to find out that we now have. And that makes me very sad," she said.
Protesters returned to the streets Saturday evening, largely peaceful protests that followed the violent and destructive actions of early Saturday, that injured eight police officers, including one who required staples to his head, and a protester who was hit by a car.
The events early Saturday morning, centered near 27th and O streets, resulted in three arrests and prompted a mid-morning news conference with Mayor Leirion Gaylor Baird, the police chief and all seven council members in attendance. 
At the podium, Washington said she knows it's difficult to put all these things together and to respond compassionately and peacefully.
"But I am begging all of you who feel a need to raise your fist or to throw a stone, to stop for one moment and think about the fact that each of us are someone's loved one," she said. 
Only hours earlier, Lincoln police, joined by members of the Nebraska State Patrol, used rubber bullets and tear gas to disperse the crowd that gathered near one of the busiest intersections in Lincoln.
The overnight protest, which included perhaps 200 people at 2 a.m., turned violent after police said a westbound vehicle traveling at a low speed struck a woman who was in the street and left the scene.
The crowd surrounded the responding police vehicle and ambulance, and a window was broken at the nearby EZ Go Store at 26th and O streets.
The relatively few officers who were on the scene at that time grew to a force by 3:30 a.m., many equipped with riot gear.
Protesters were seen inside the convenience store, where looting was reported, and windows were knocked out at another nearby business, the MetroPCS.
In a tweet posted at about 5 a.m., the Lincoln Police Department noted that the gathering is "no longer a peaceful protest."
"Arrests have been made and will continue to be made for those who continue to break the law. Neighbors in the area please shelter in place."
In an on-scene briefing, Chief Jeff Bliemeister asked people not to come to the area, and he told people already there to go home.
The crowd mostly broke up as more light crept into the morning sky.
Police said they did not have any information on the condition of the pedestrian who was hit. Police said they had spoken with the driver of the vehicle, but that the investigation continued.
At mid-morning, Bliemeister said officers were investigating nine reports of vandalism linked to the protest, and that three people had been arrested for failing to disperse. 
Three police cruisers were damaged, he said.
But Bliemeister added that we shouldn't let the violent actions of a very small group of people in Lincoln detract from the overall message.
"That's really what's happening, because this becomes the focus — the violence, the destruction. Not the murder of George Floyd."
Bliemeister said it's not enough for individuals to say they won't be part of that violence and asked that they let their friends and children know that "this doesn't happen in the city of Lincoln."
Bliemeister said Lincoln police will have more officers on duty over the weekend should further issues pop up. Police have worked this week with organizers of a planned rally Sunday afternoon near the Capitol.
On Saturday evening, protesters returned to the streets, marching across the city —  from the Capitol, to the County-City Building, down O Street toward 48th and R streets and back toward downtown.
As the protesters passed 27th and O, the scene of Saturday morning's protest, the EZ Go was dark. Other businesses along O Street closed early.
Attempts to block traffic on O Street were mostly in vain, with protesters walking and riding bikes among cars and trucks driving across the city.
The protests sparked in Lincoln were similar to those all over the country, as people vented their frustration over what they see as poor treatment of minorities by police. Protests that started in the Minneapolis area spread to several large cities.
In Omaha, the World-Herald reported that police used tear gas Friday to disperse hundreds of people who blocked one of the city's busiest intersections and smashed windows of an empty furniture store after a peaceful gathering earlier in the evening.
Video from KETV showed Omaha police trying to push protesters out of the intersection and explosions of tear gas at the intersection of 72nd and Dodge streets. Some protesters said they had been hit by rubber bullets.
Gov. Pete Ricketts, in a statement, condemned the destruction of property in that "distracts from the memory of George Floyd" and thanked law enforcement for their work in managing the protests.
"Thank you to the significant majority of protesters who were peaceful last night," Ricketts said. "Peaceful protest is the right way to exercise our First Amendment rights."
Back in Lincoln, Washington said what happened in Minneapolis gives rise to a national conversation "that needs to happen, that has happened in fits and starts for centuries."
Speaking along with Gaylor Baird and fellow council members Bennie Shobe and Jane Raybould, Washington asked everyone to think of this as an opportunity to continue the conversation or start one if they've never participated before.
"Talk about what it means to live in a community where everyone feels respected, where everyone feels safe. And then lets find ways to get there together," Washington said. "I plead with you we can be the best community we can ever imagine if we only take a moment to breathe and work together."
One year ago: Photos and videos of protests in Lincoln over George Floyd's death
BLM Protest
BLM Protest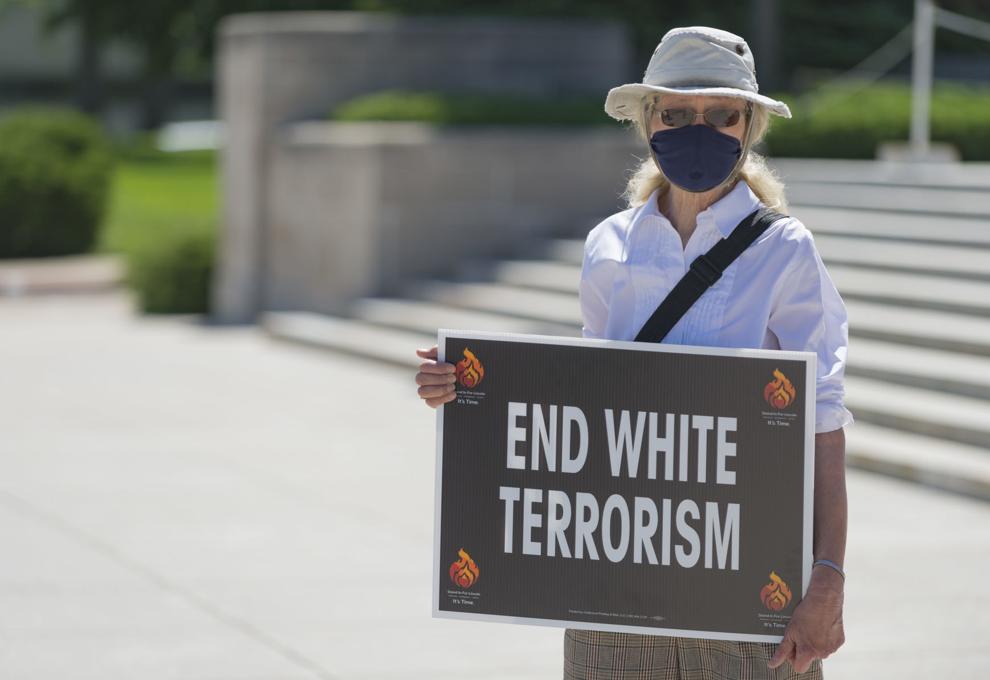 BLM Protest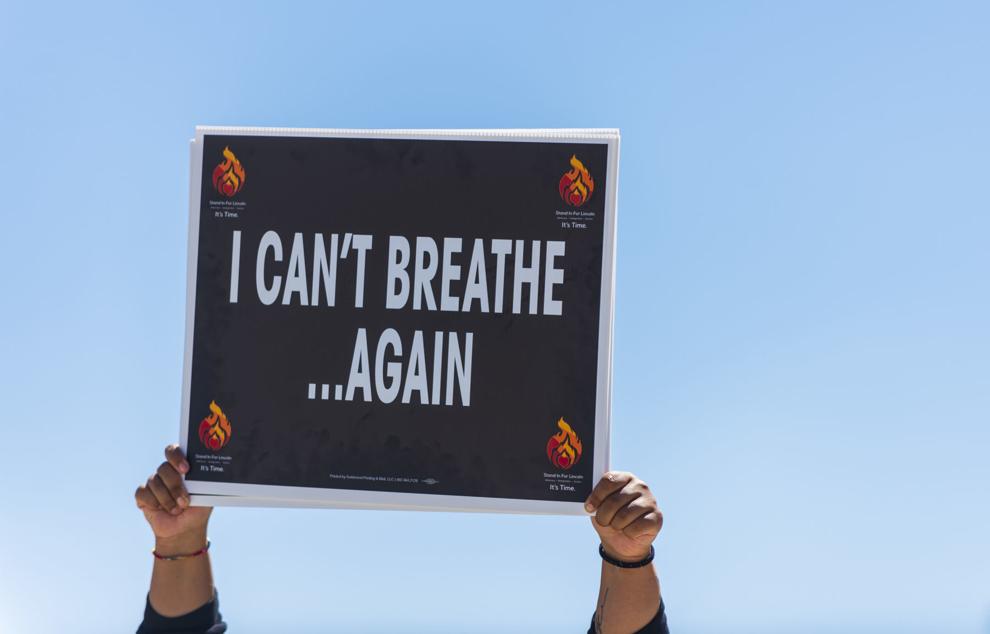 BLM Protest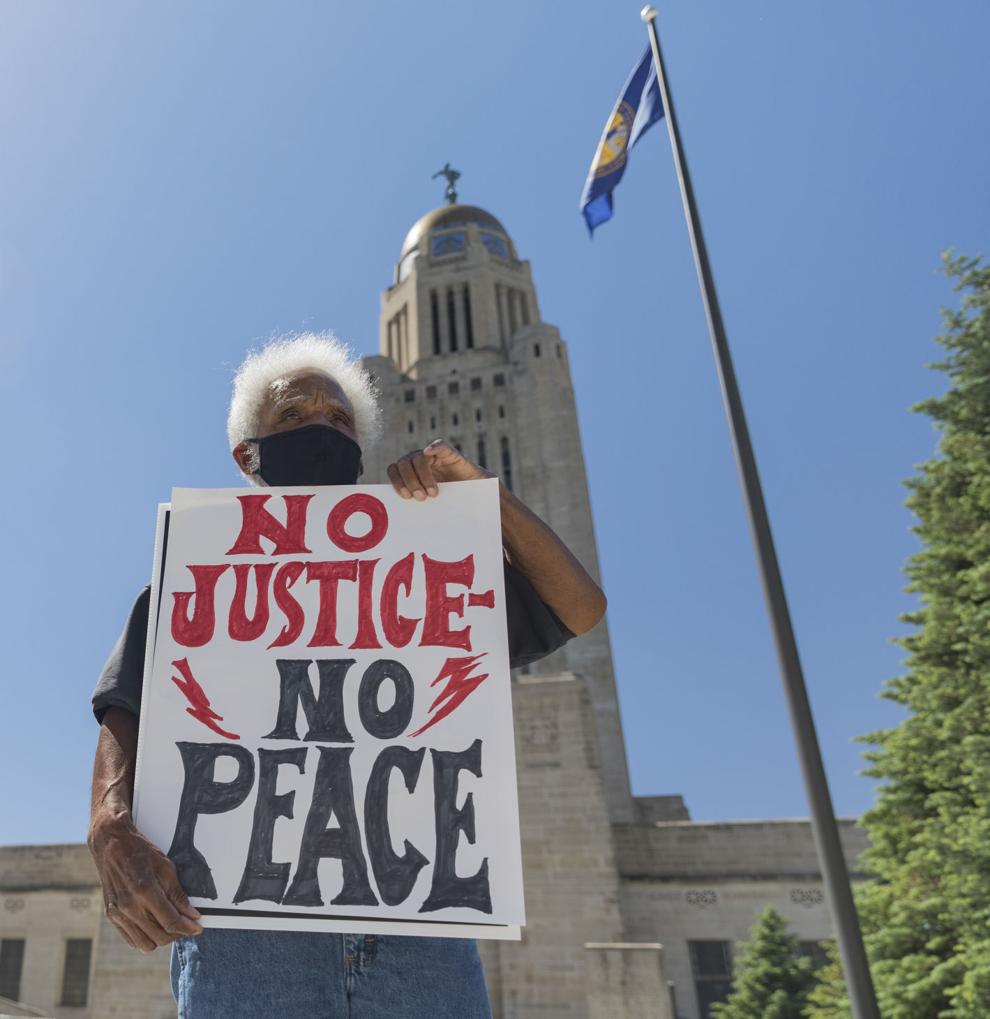 BLM Protest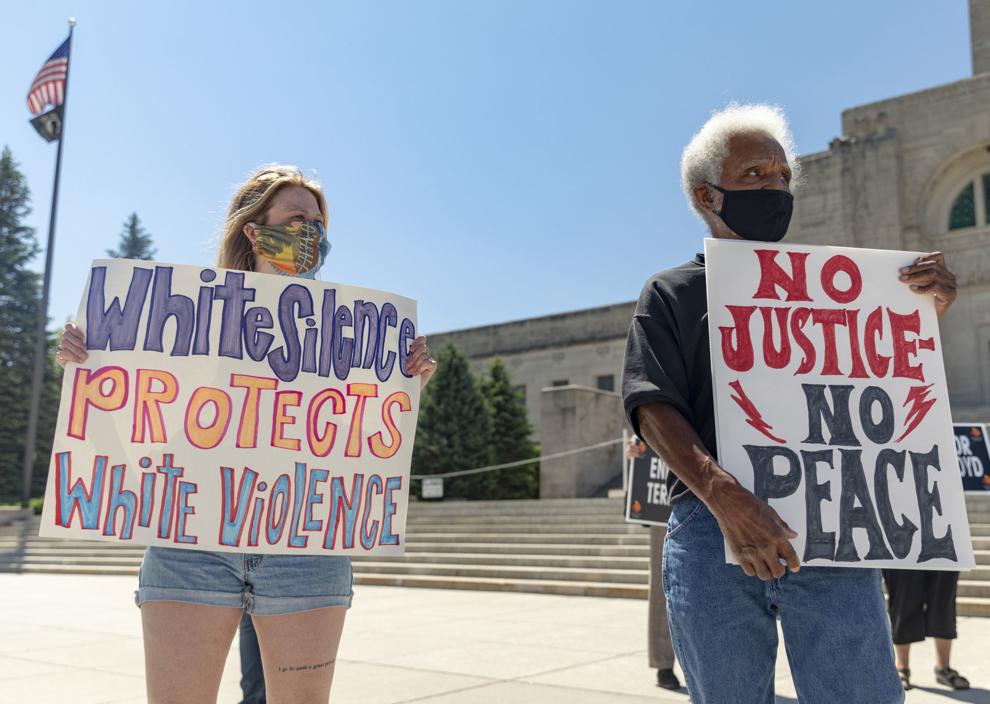 BLM Protest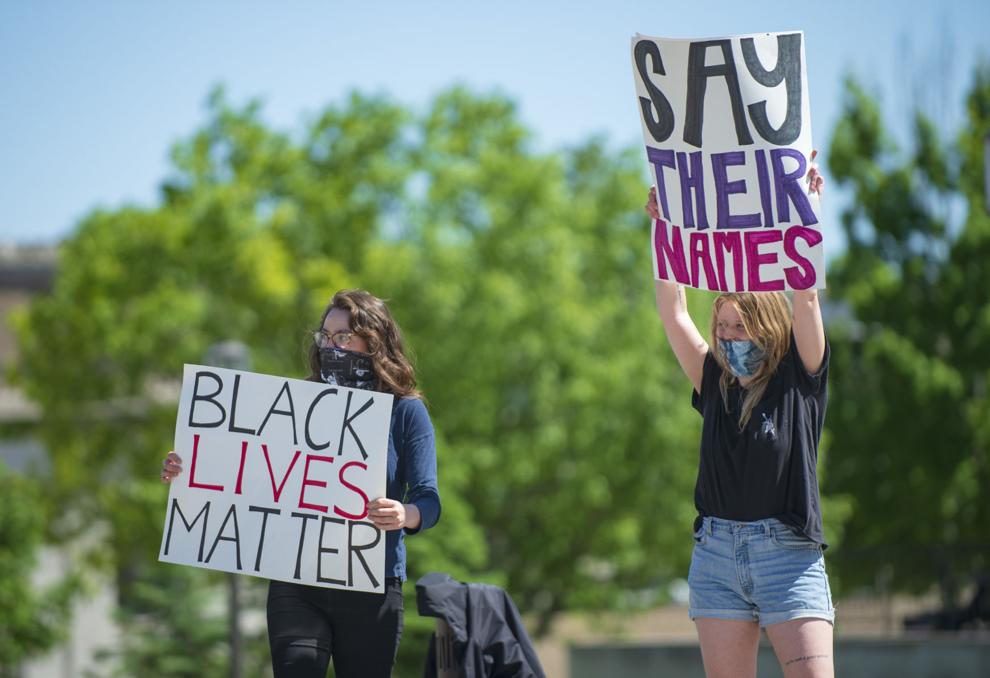 George Floyd Protest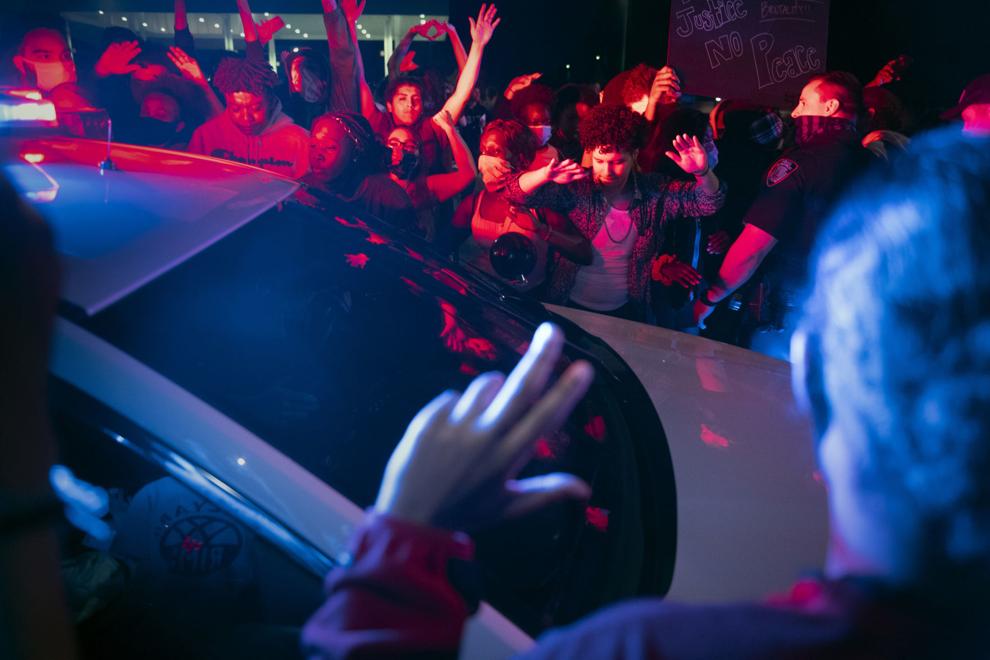 George Floyd Protest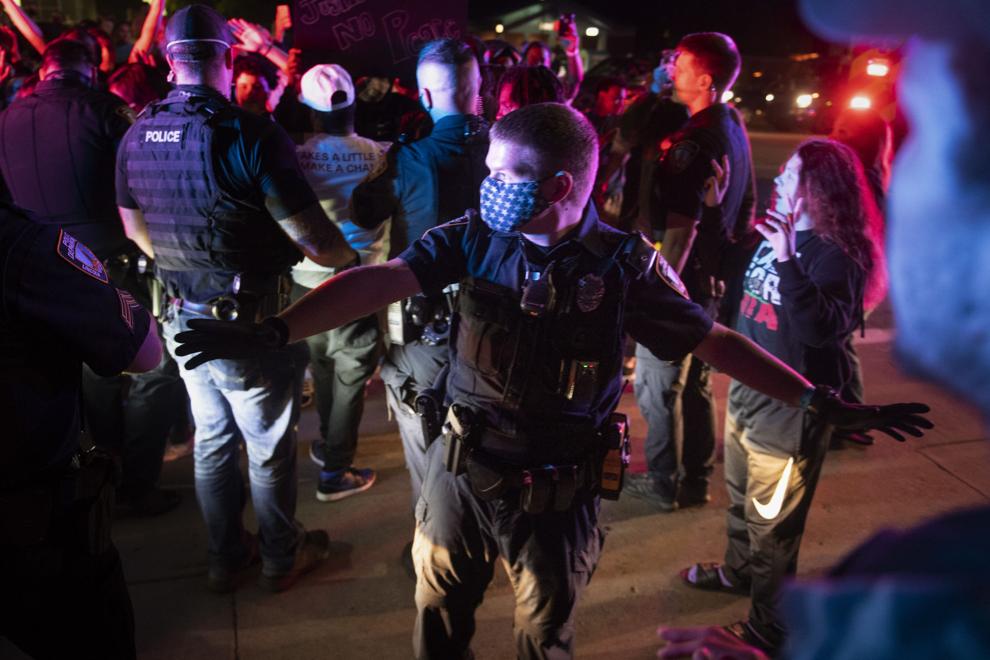 George Floyd Protest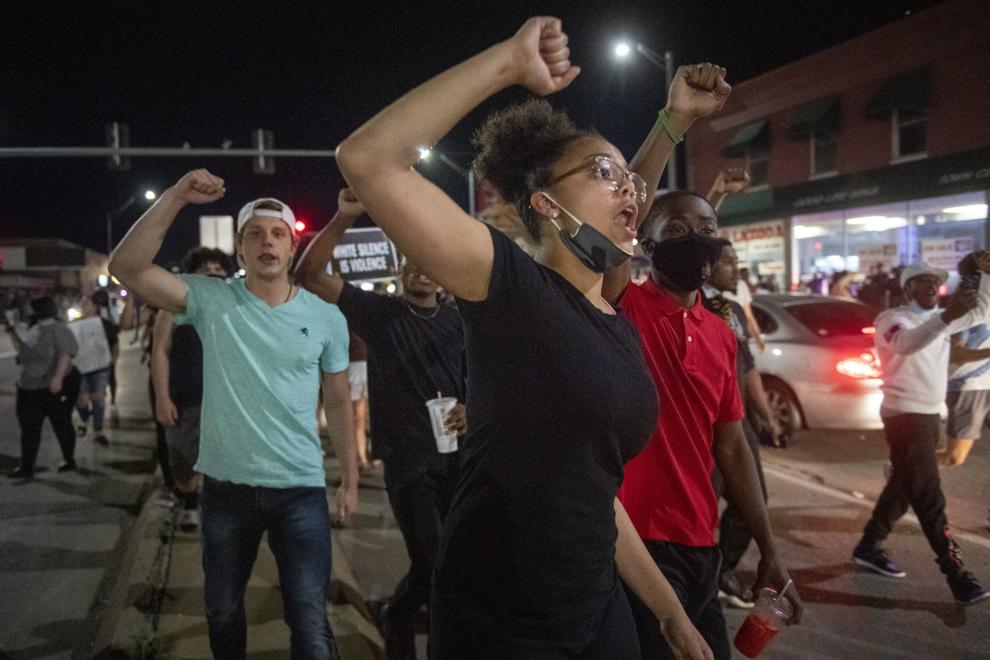 George Floyd Protest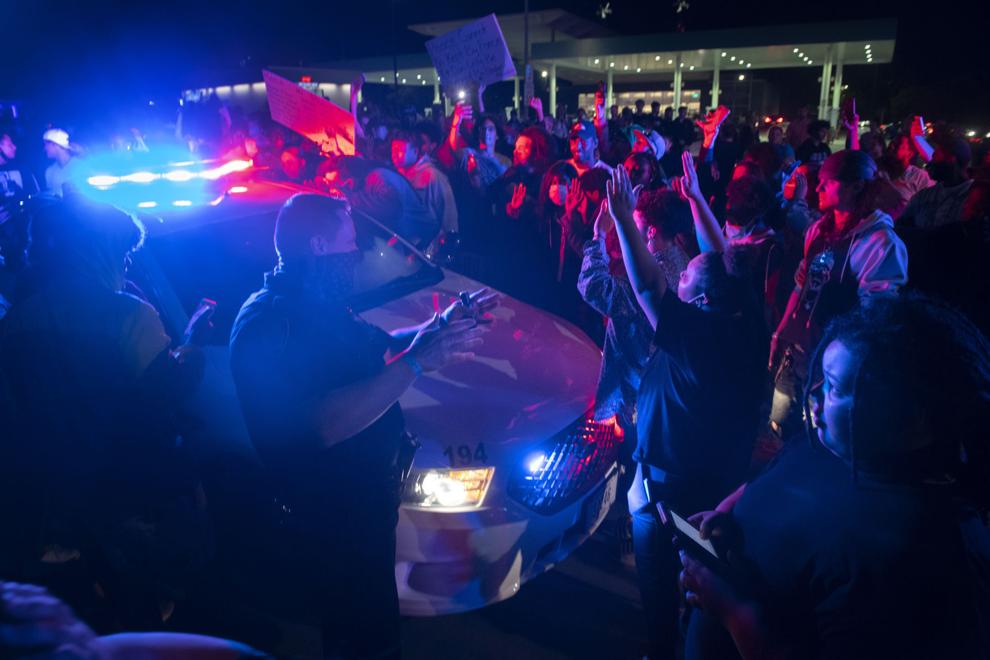 George Floyd Protest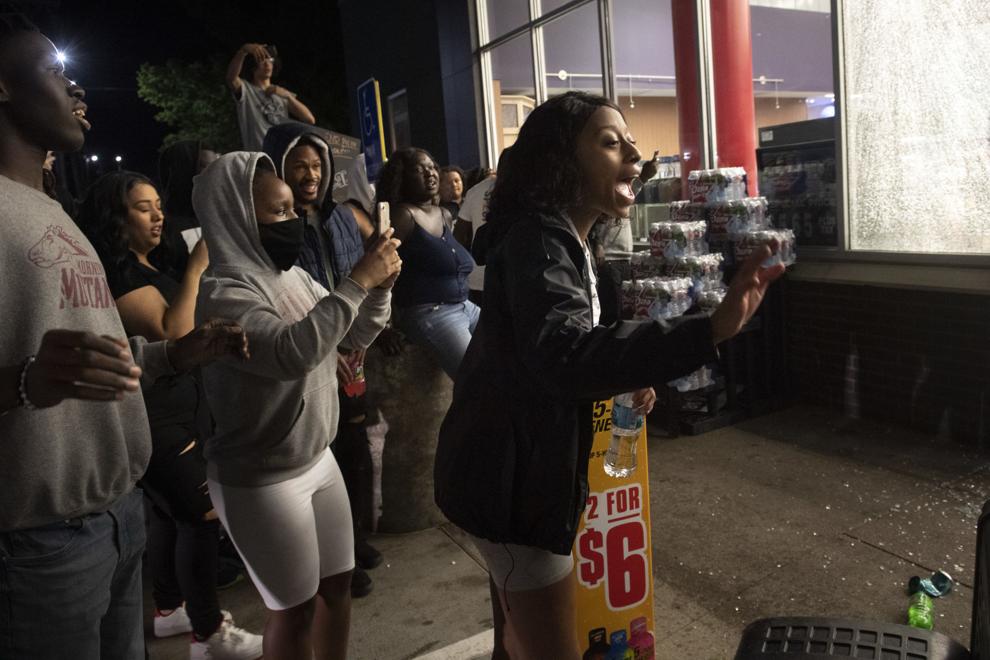 George Floyd Protest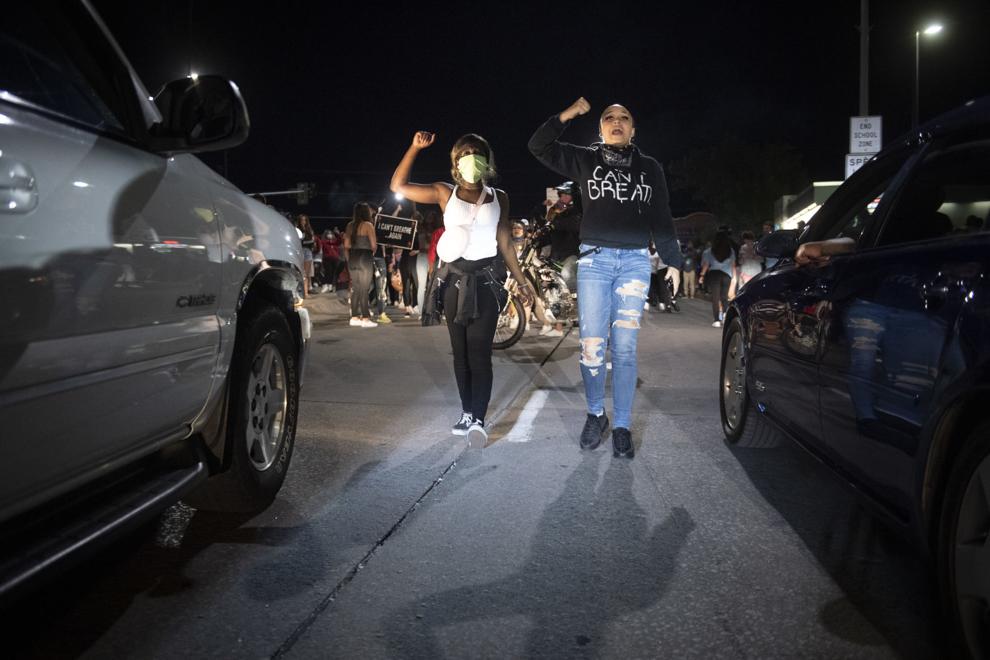 George Floyd Protest
George Floyd Protest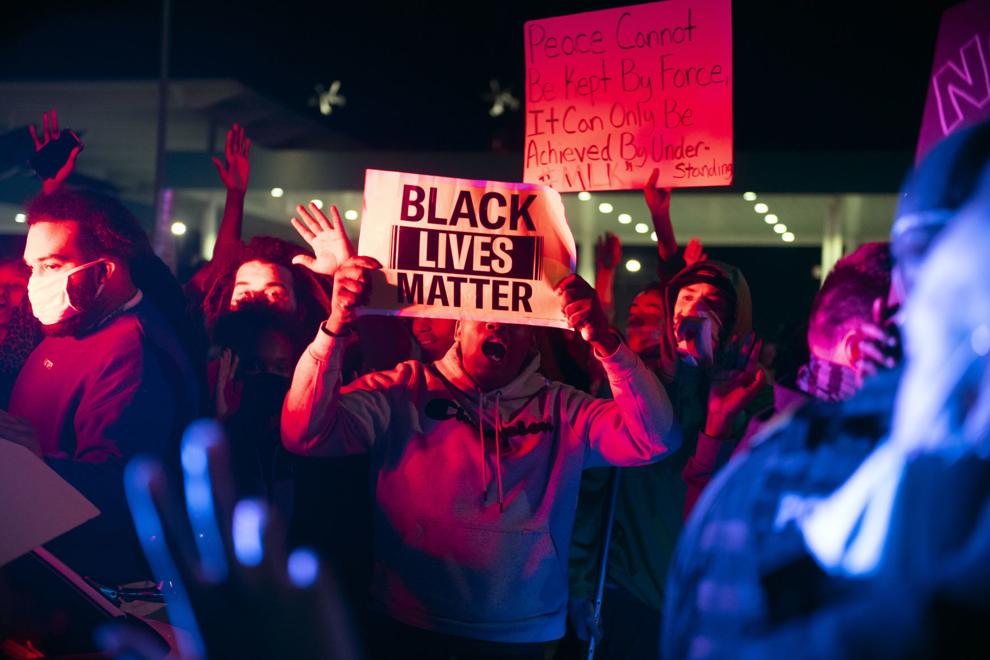 George Floyd Protest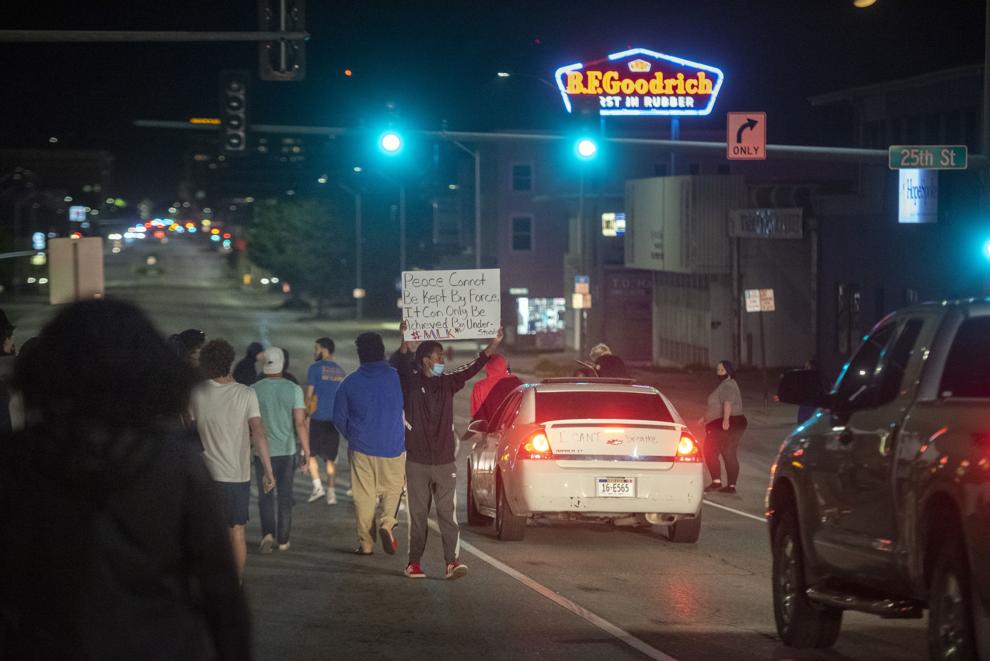 George Floyd Protest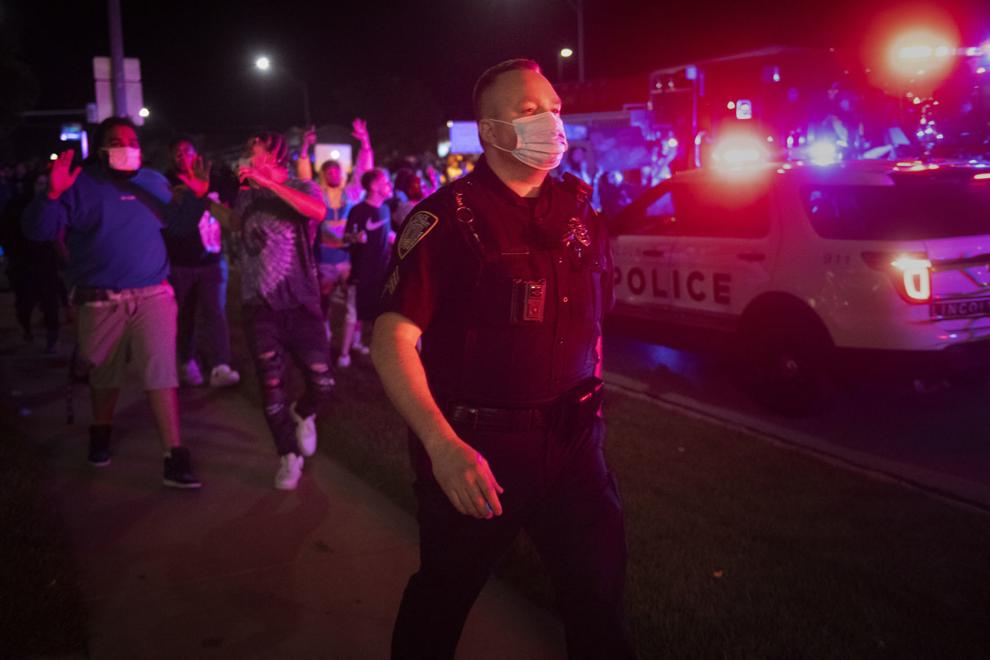 George Floyd Protest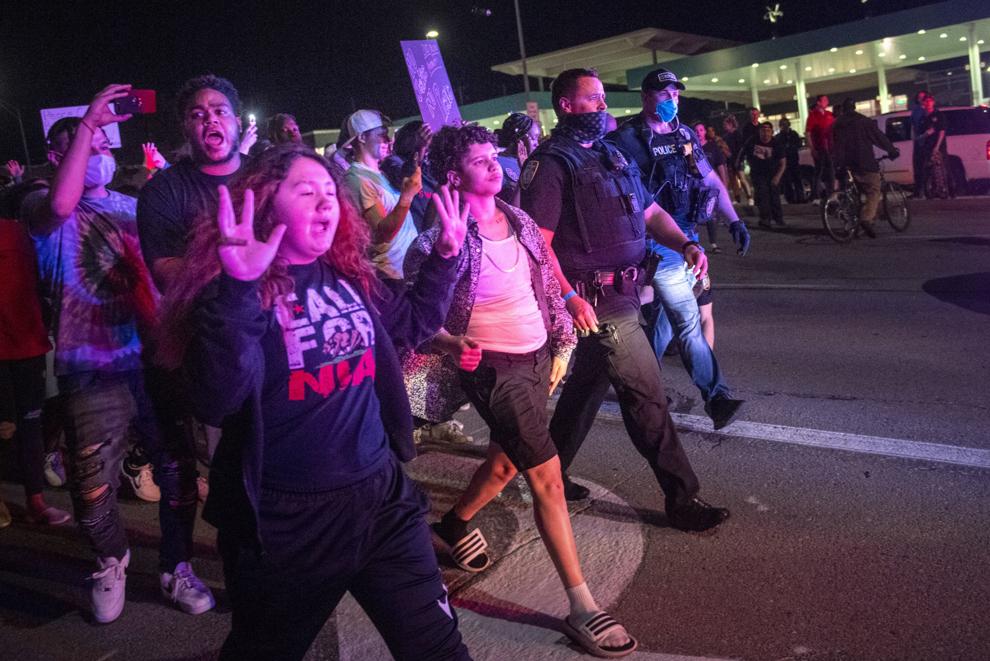 George Floyd Protest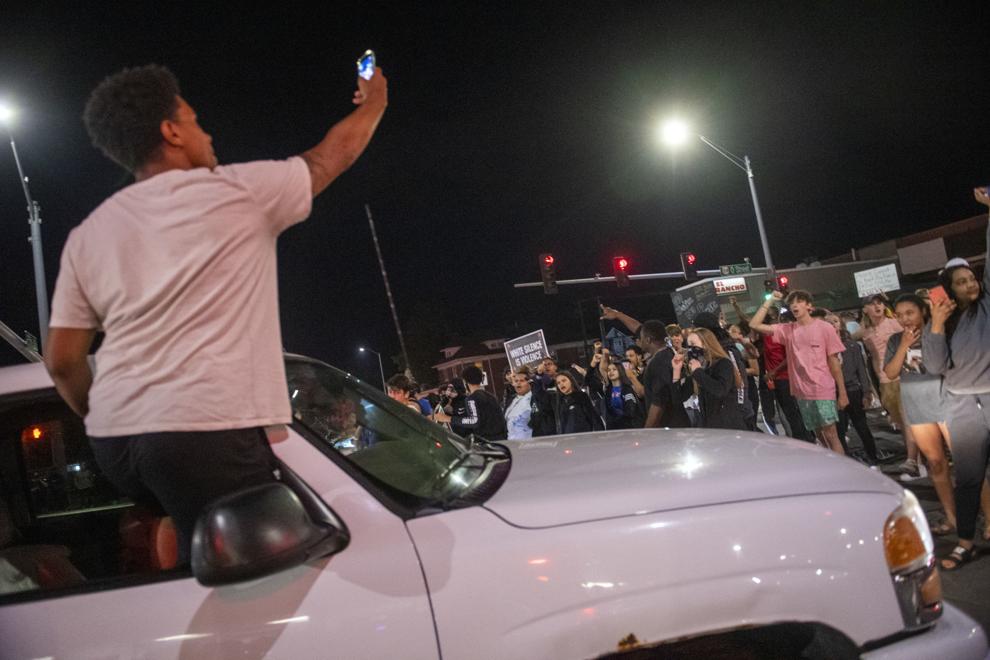 George Floyd Protest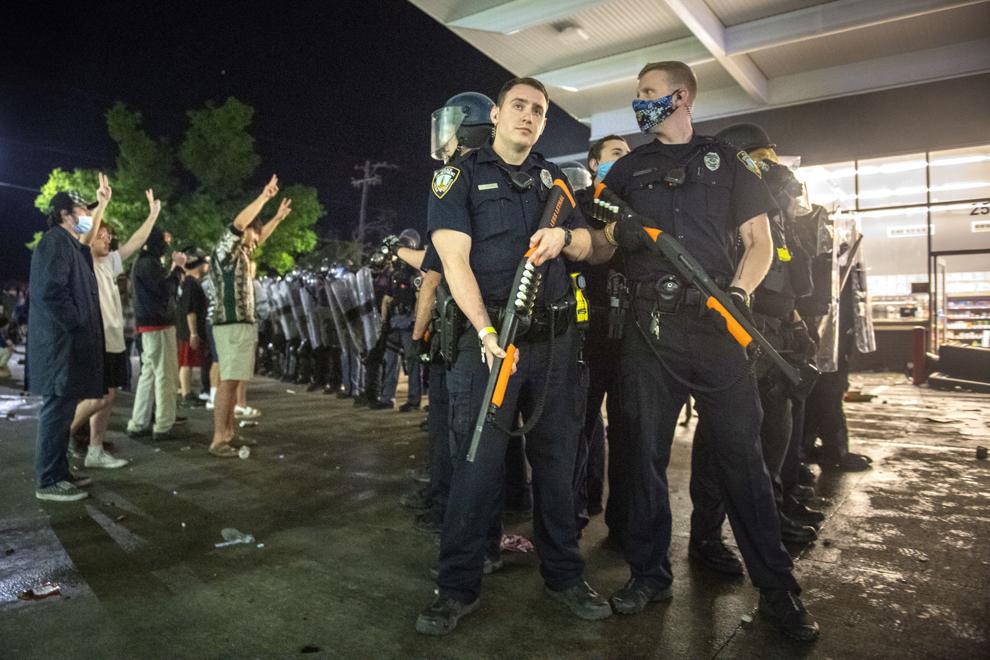 George Floyd Protest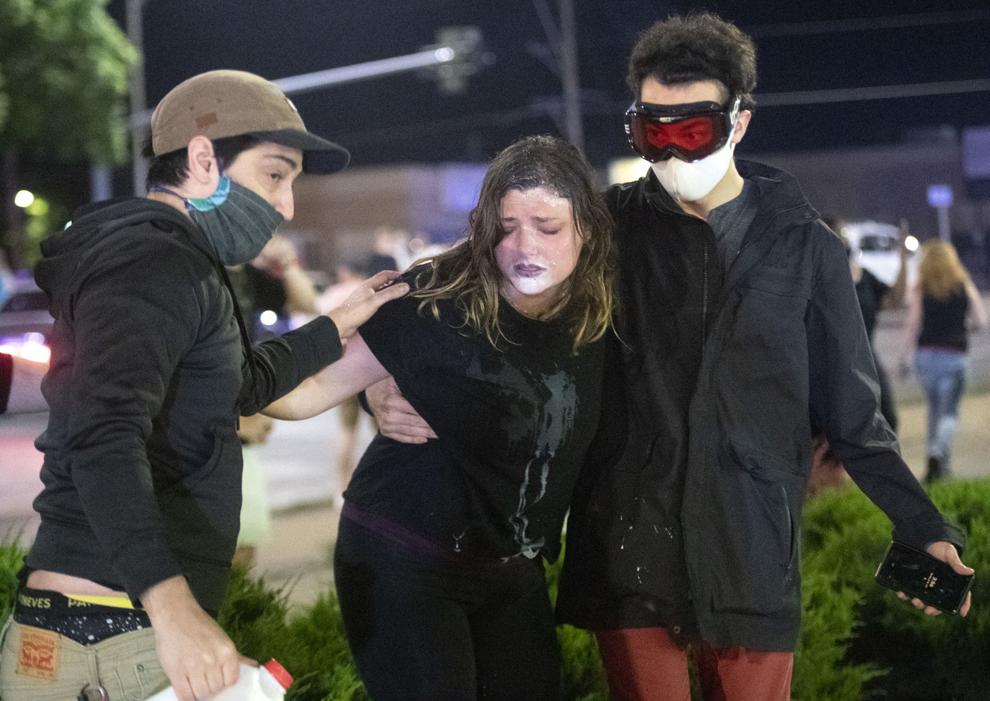 George Floyd Protest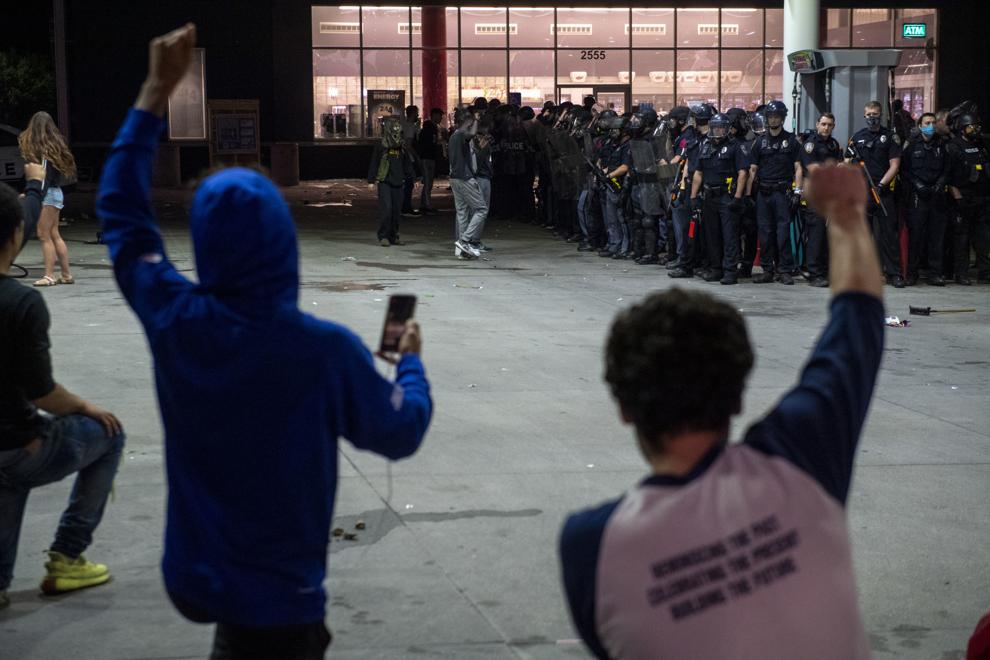 George Floyd Protest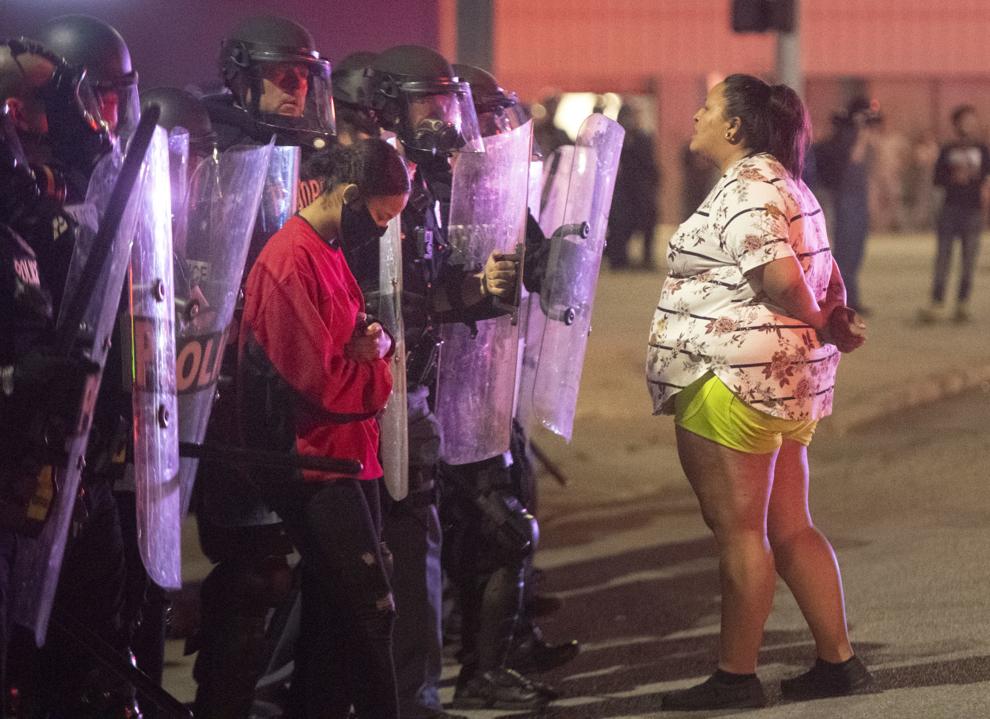 George Floyd Protest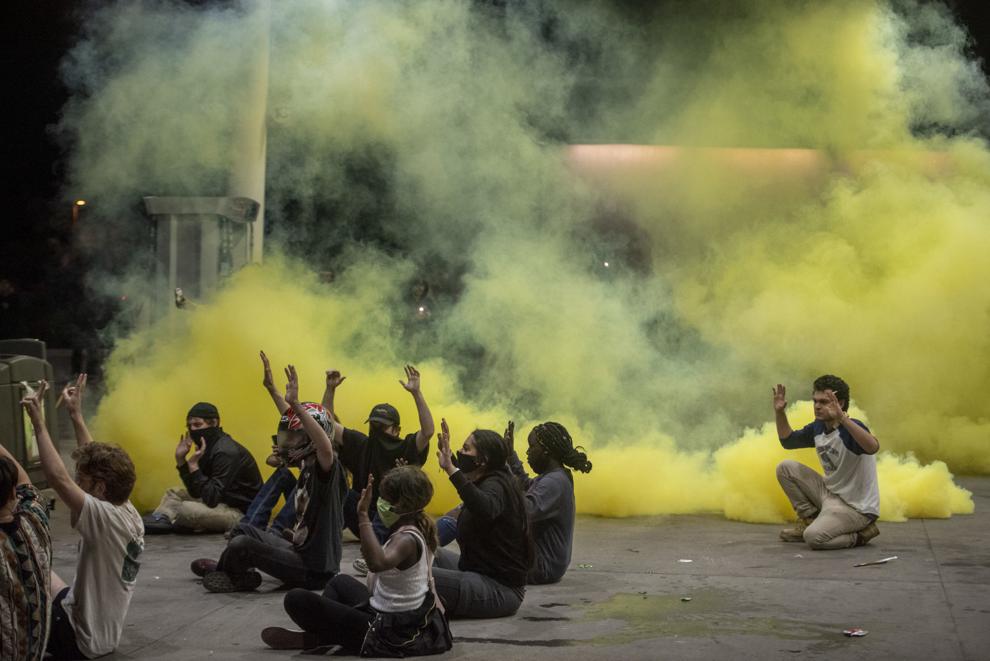 George Floyd Protest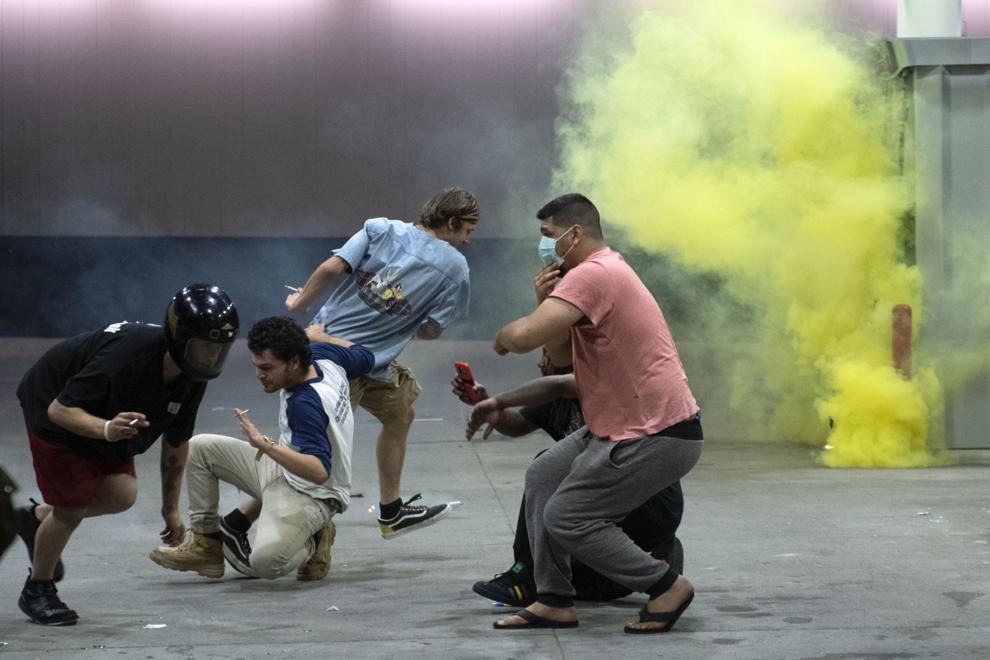 George Floyd Protest
George Floyd Protest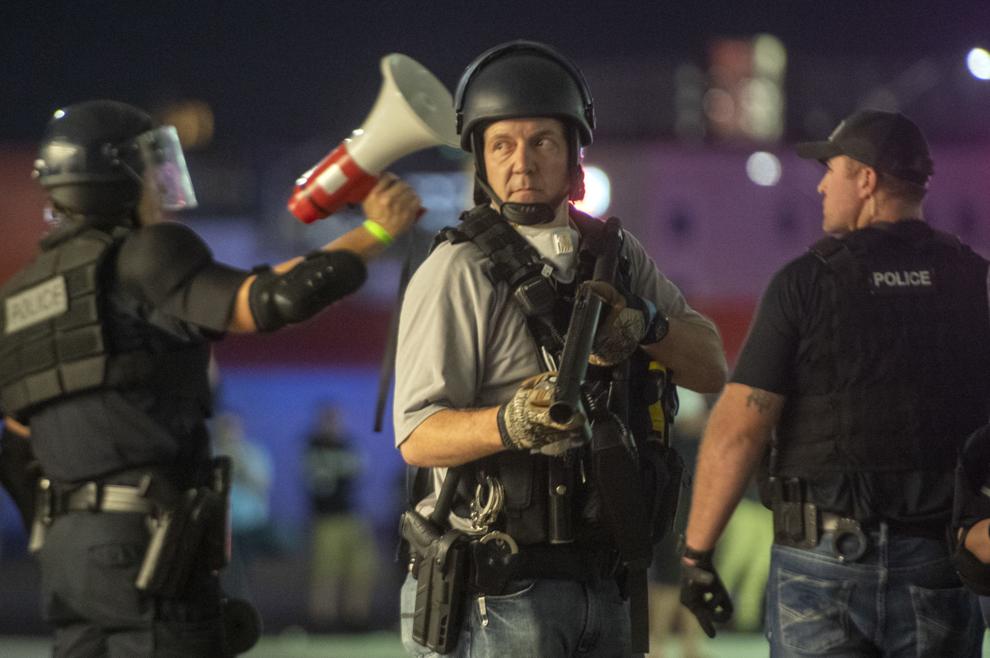 George Floyd Protest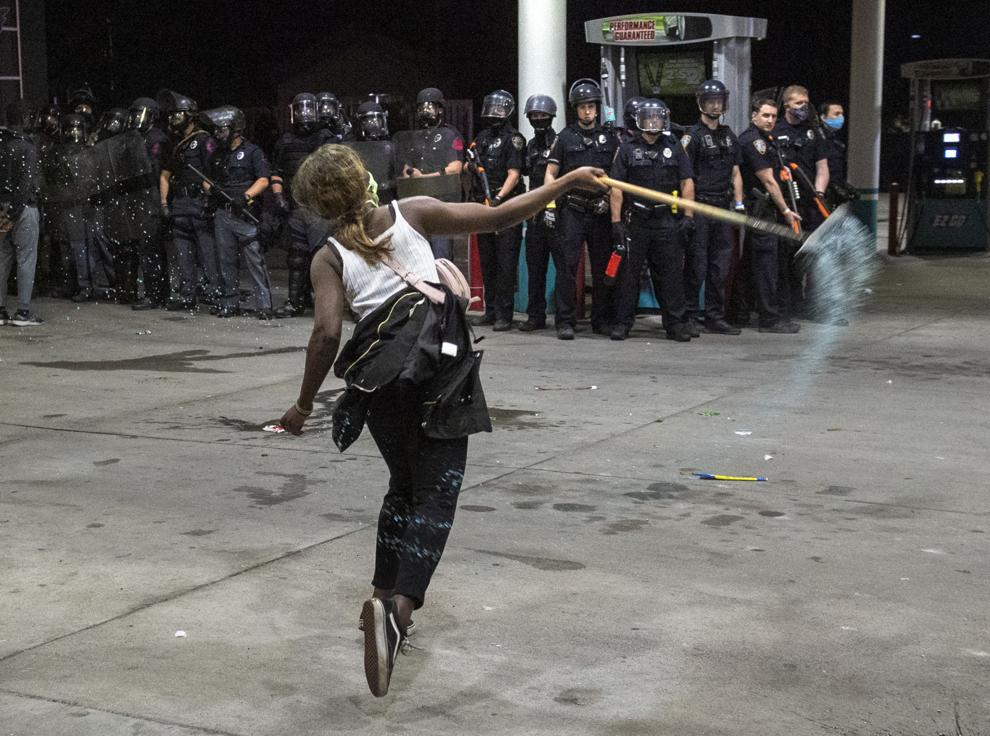 George Floyd Protest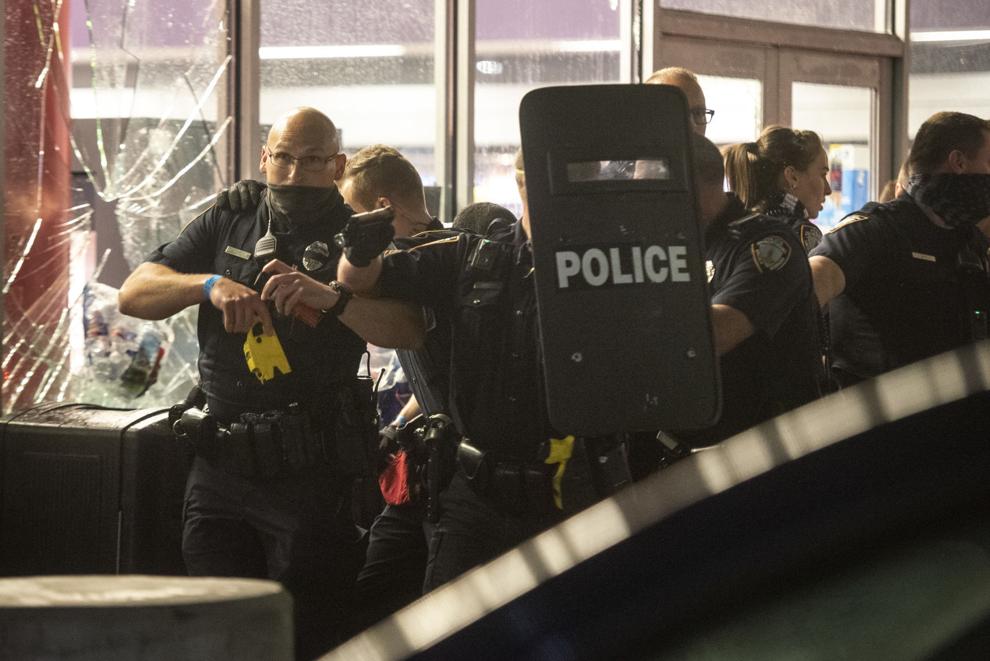 George Floyd Protest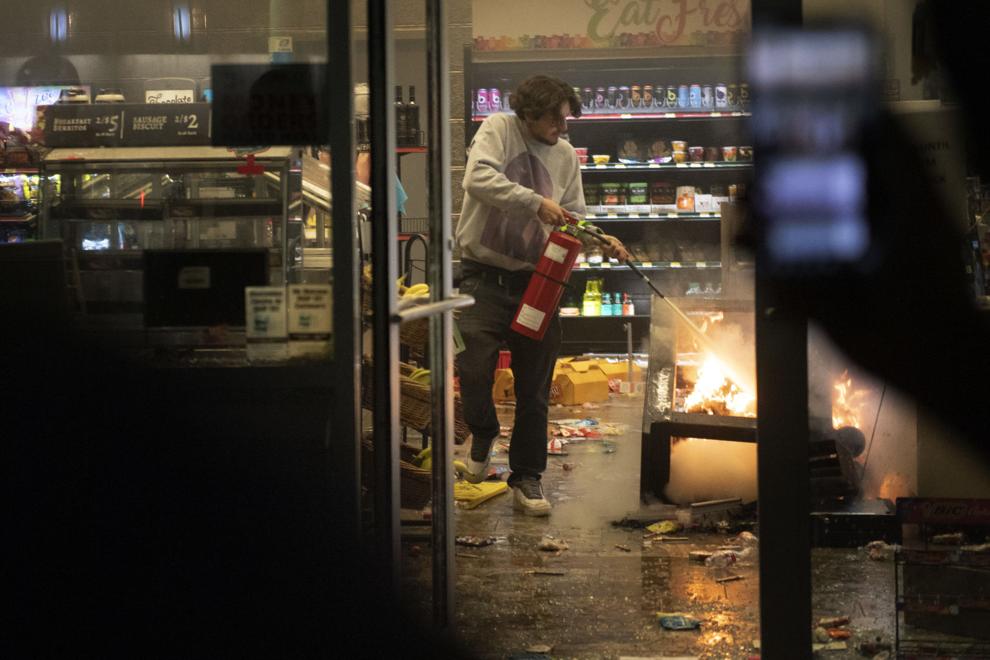 George Floyd Protest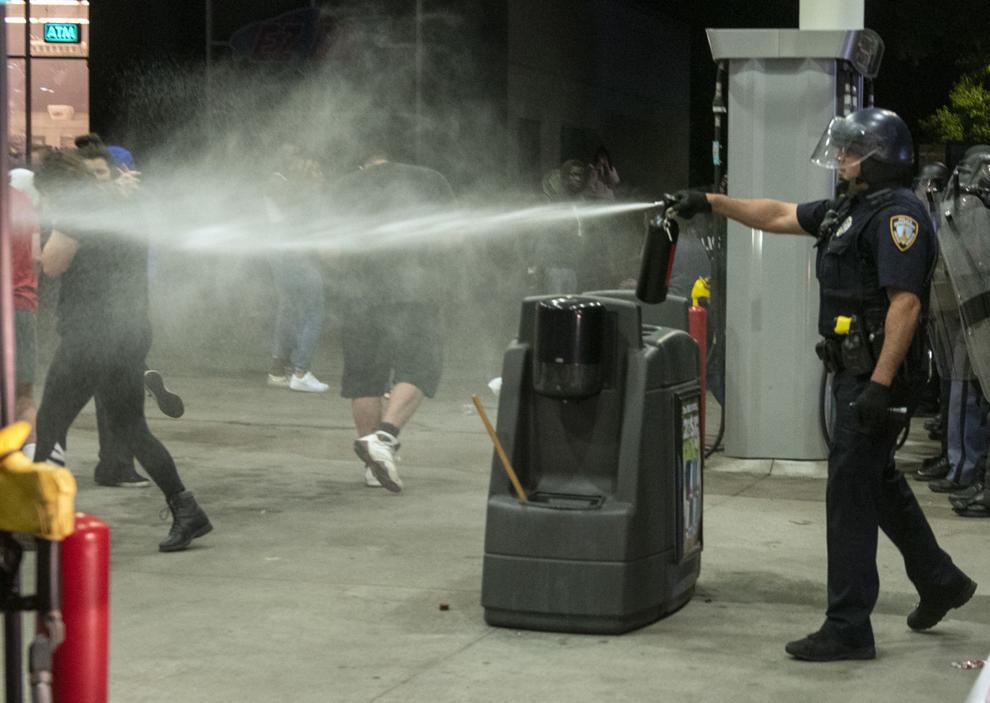 George Floyd Protest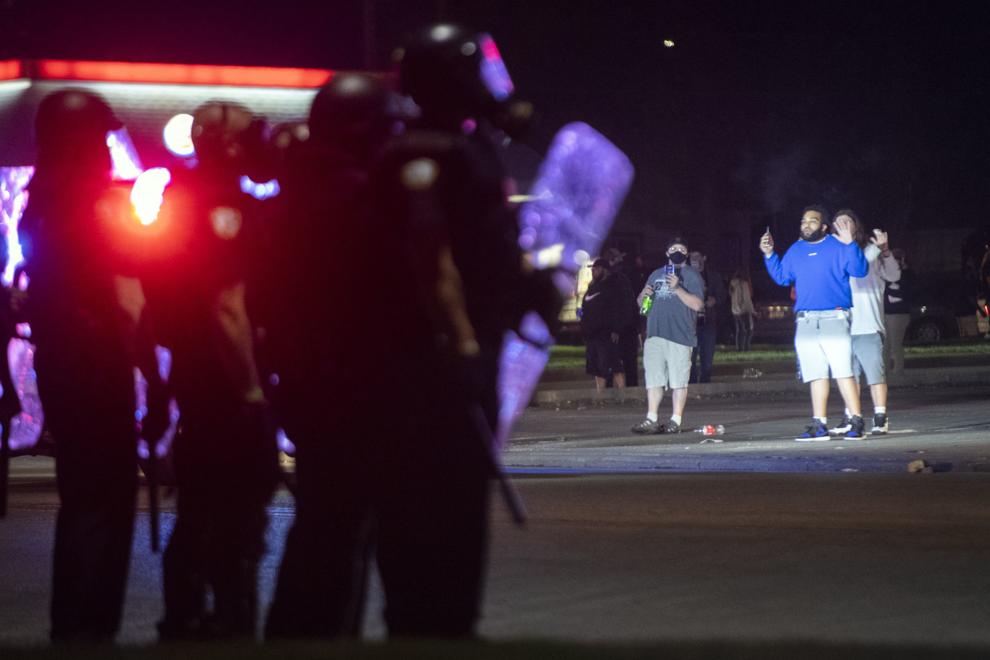 George Floyd Protest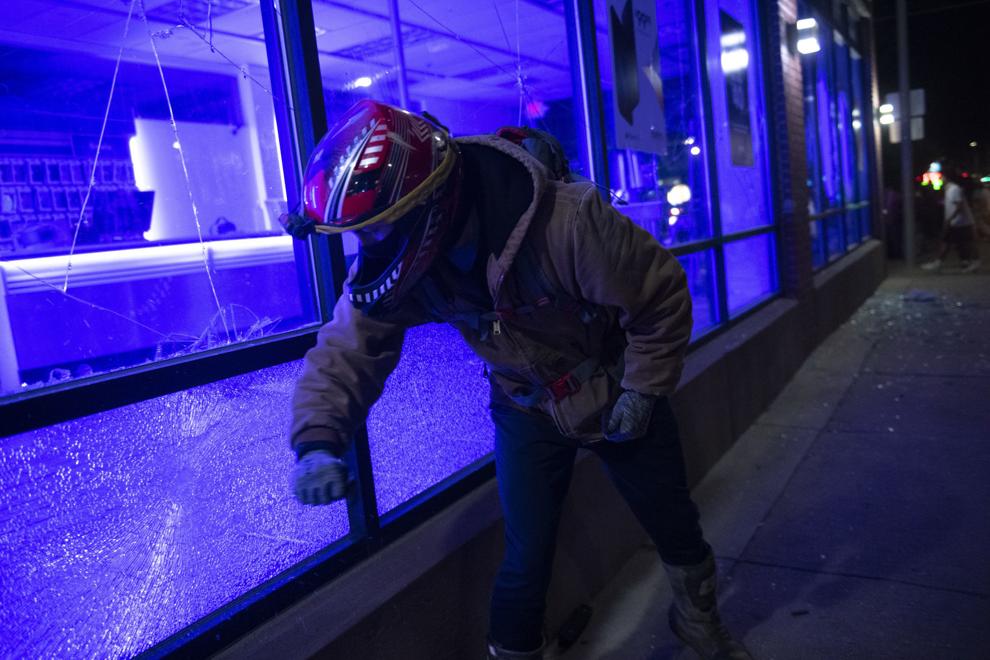 George Floyd Protest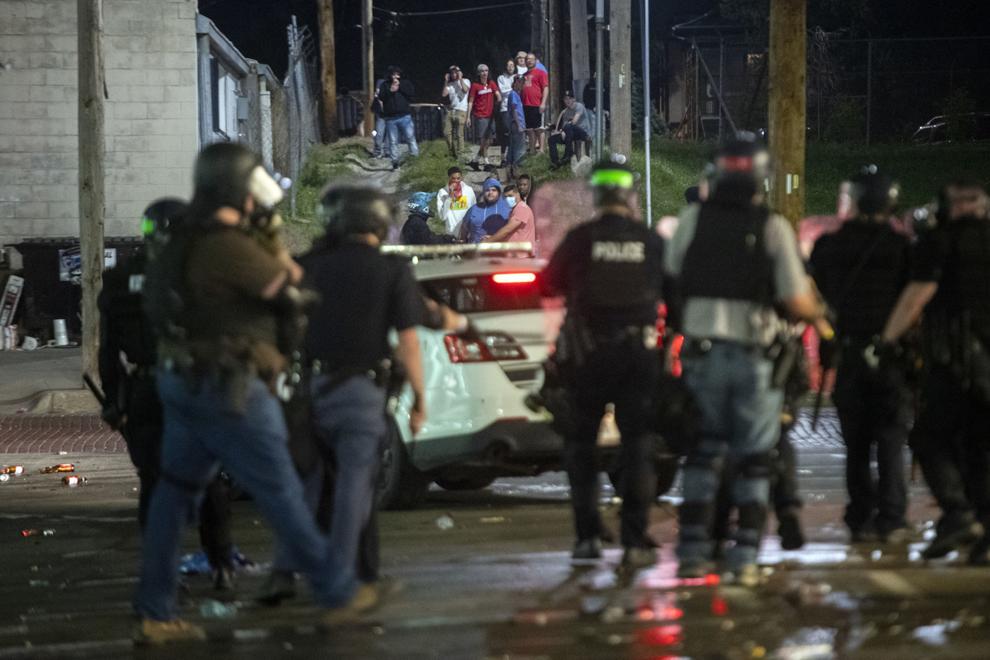 George Floyd Protest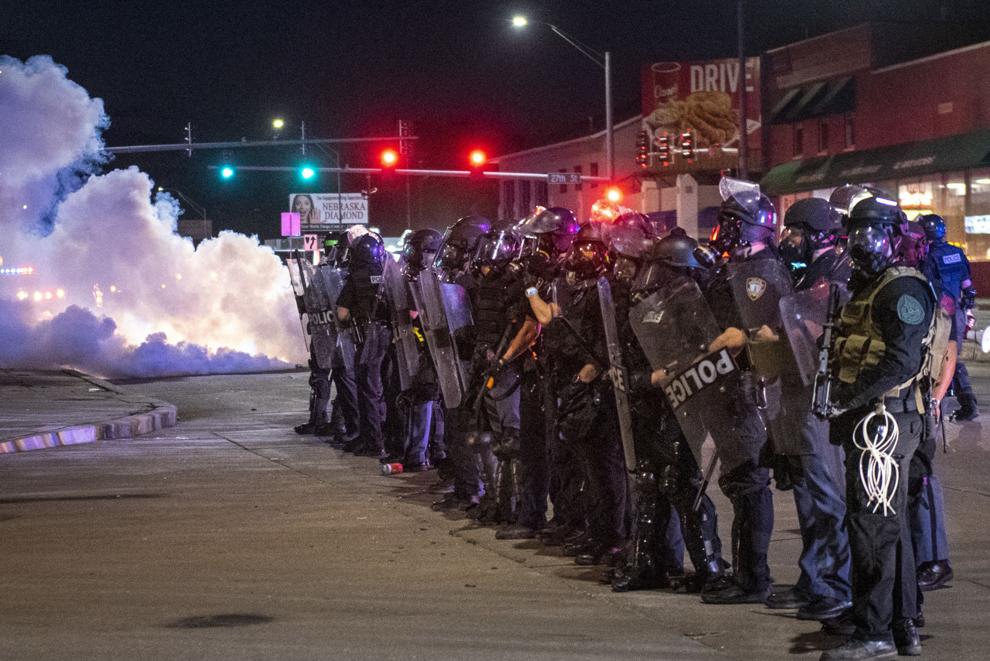 George Floyd Protest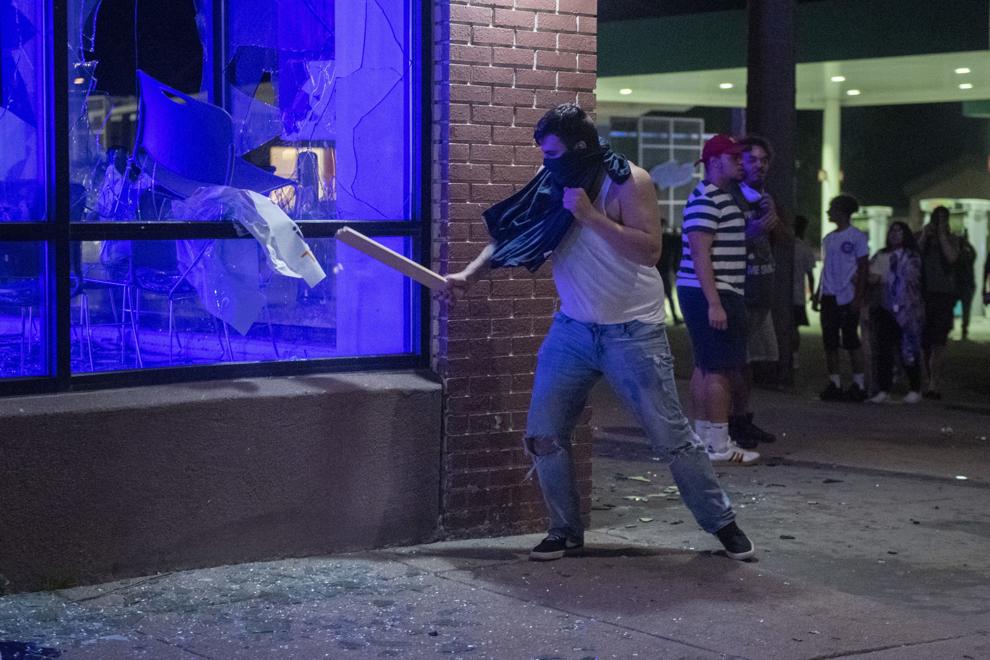 George Floyd Protest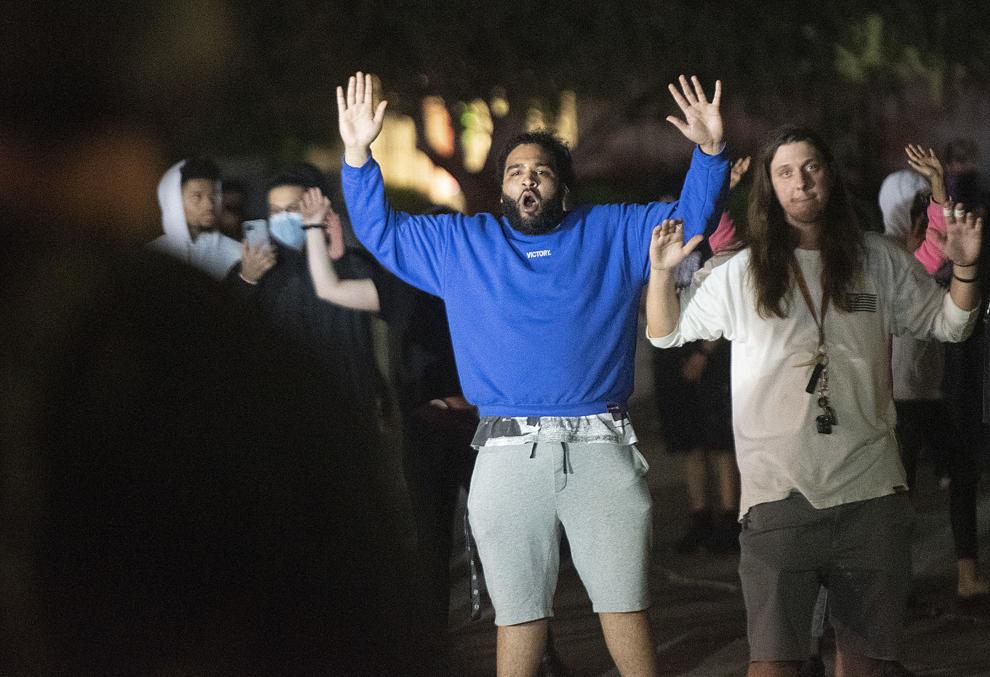 George Floyd Protest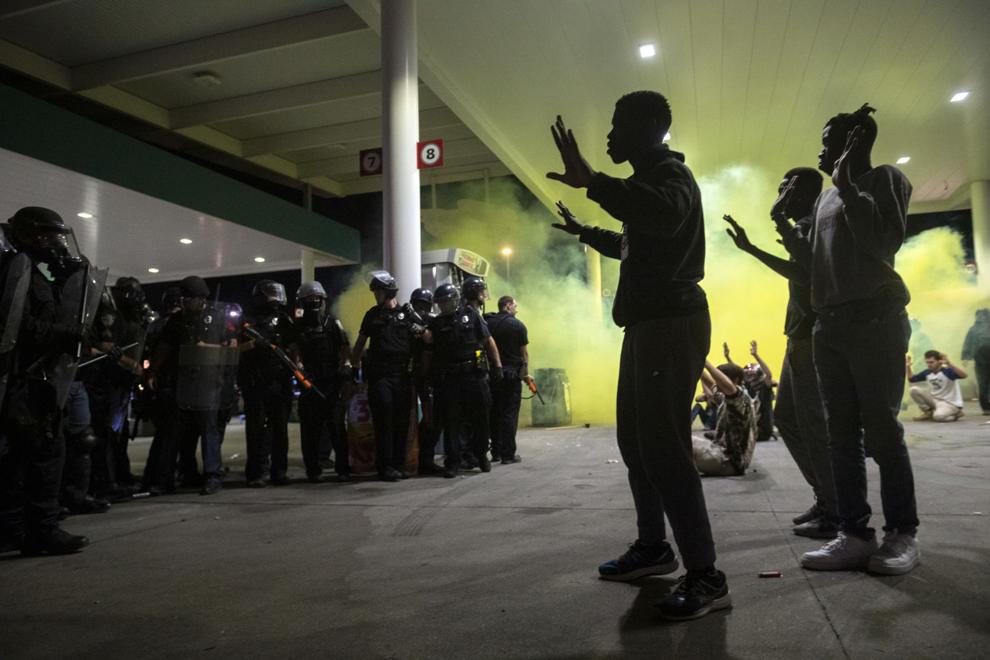 George Floyd Protest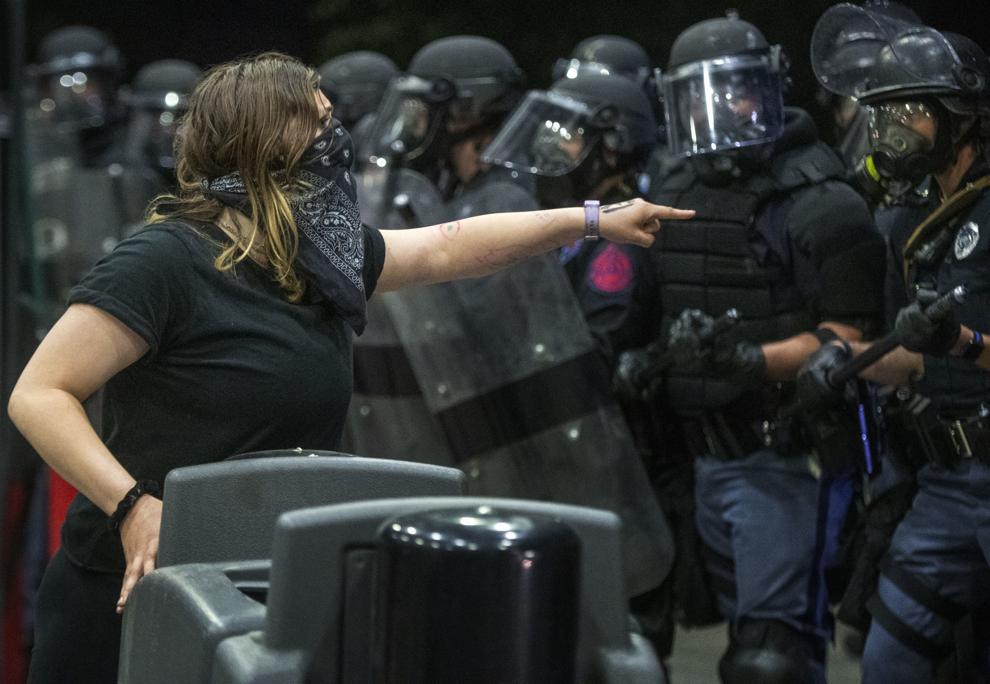 George Floyd Protest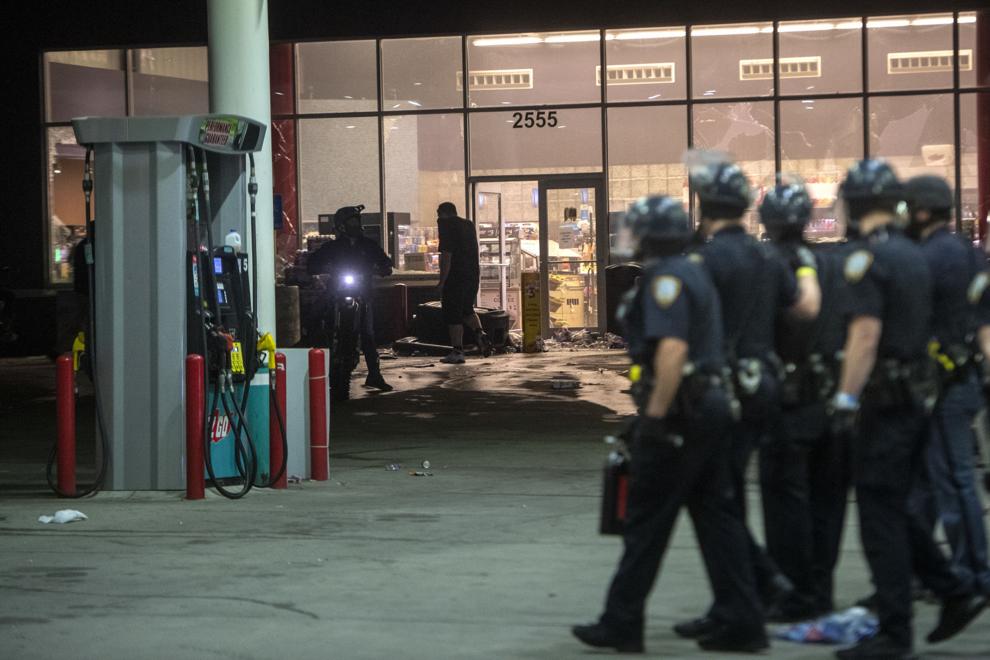 George Floyd Protest
George Floyd Protest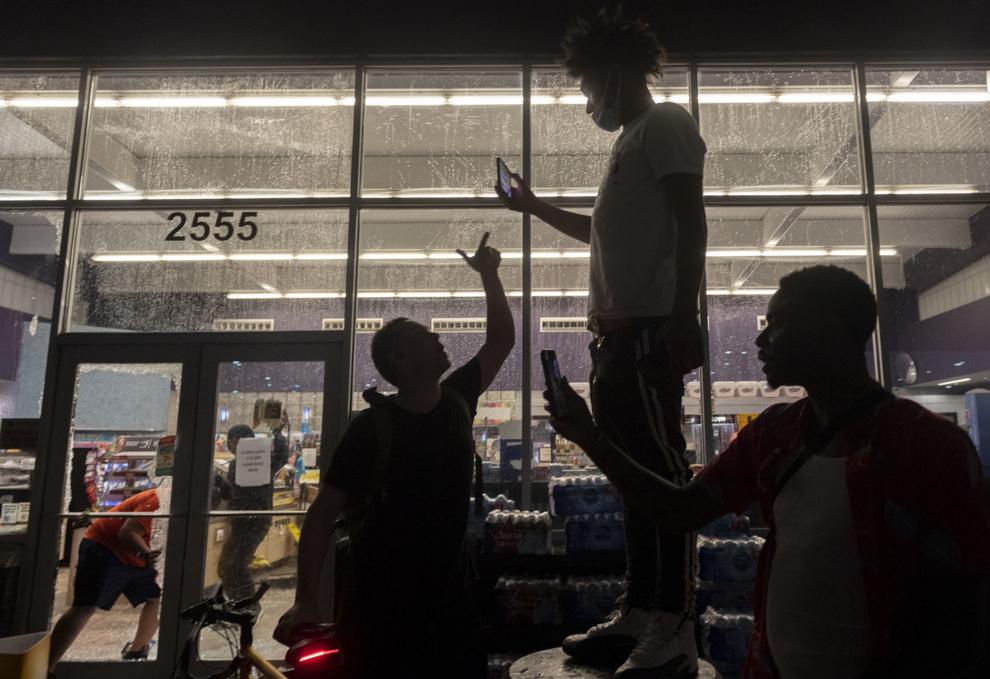 George Floyd Protest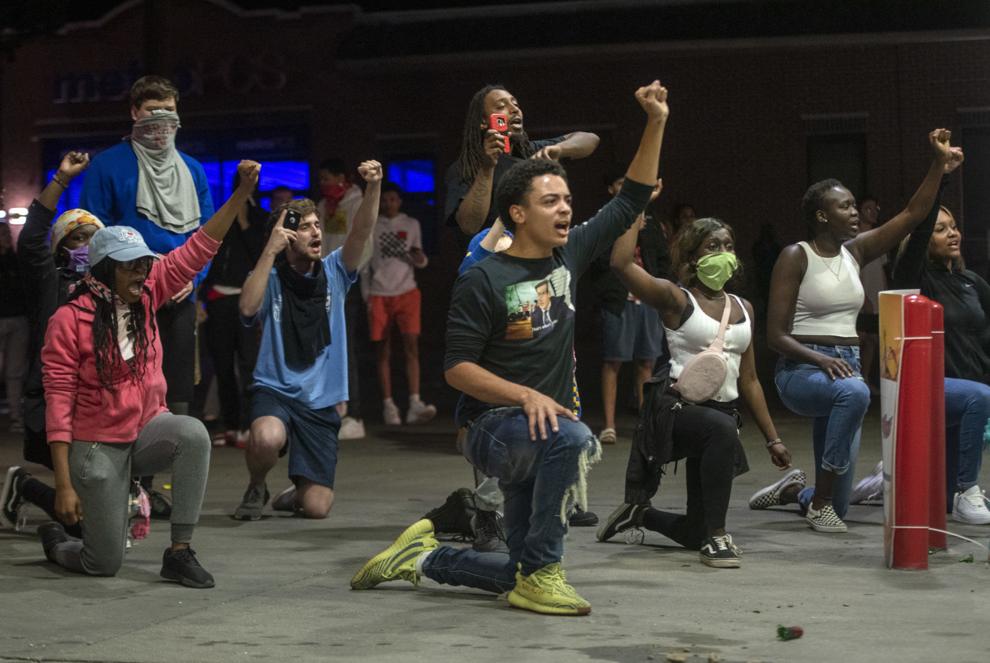 George Floyd Protest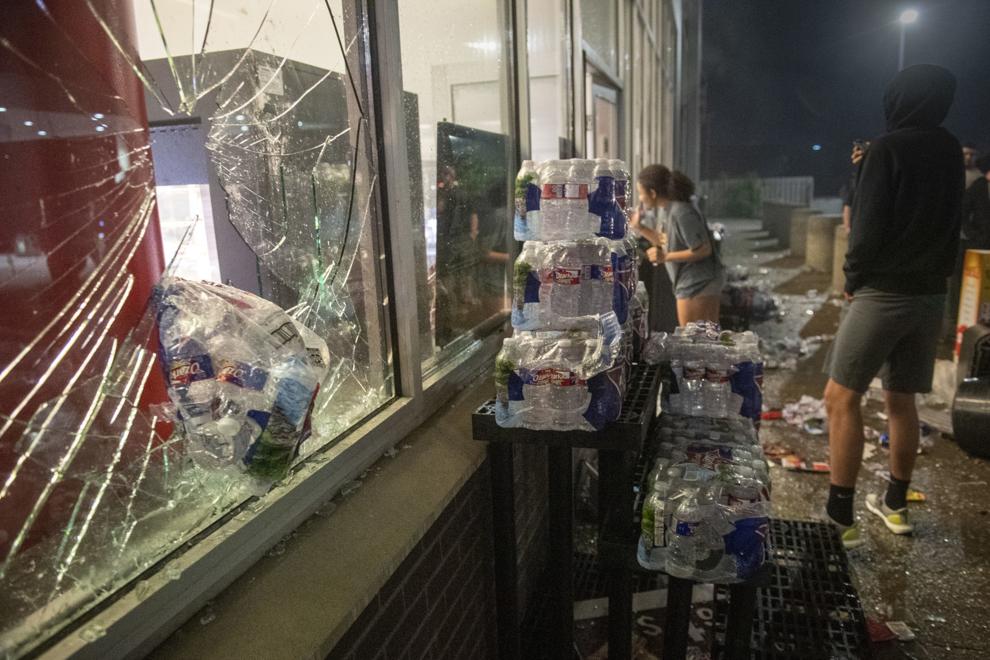 George Floyd Protest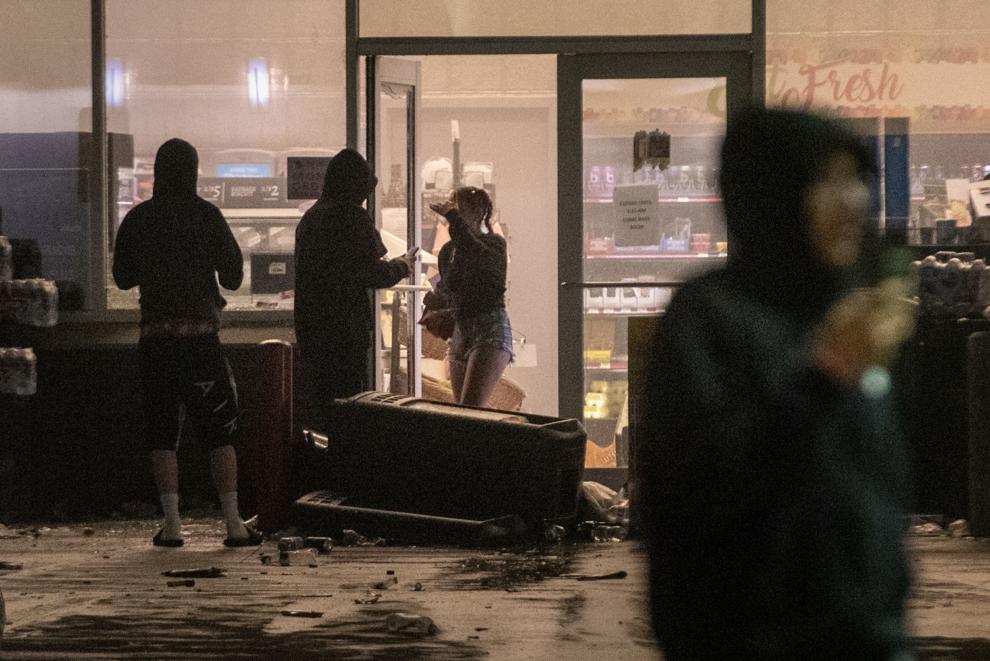 George Floyd Protest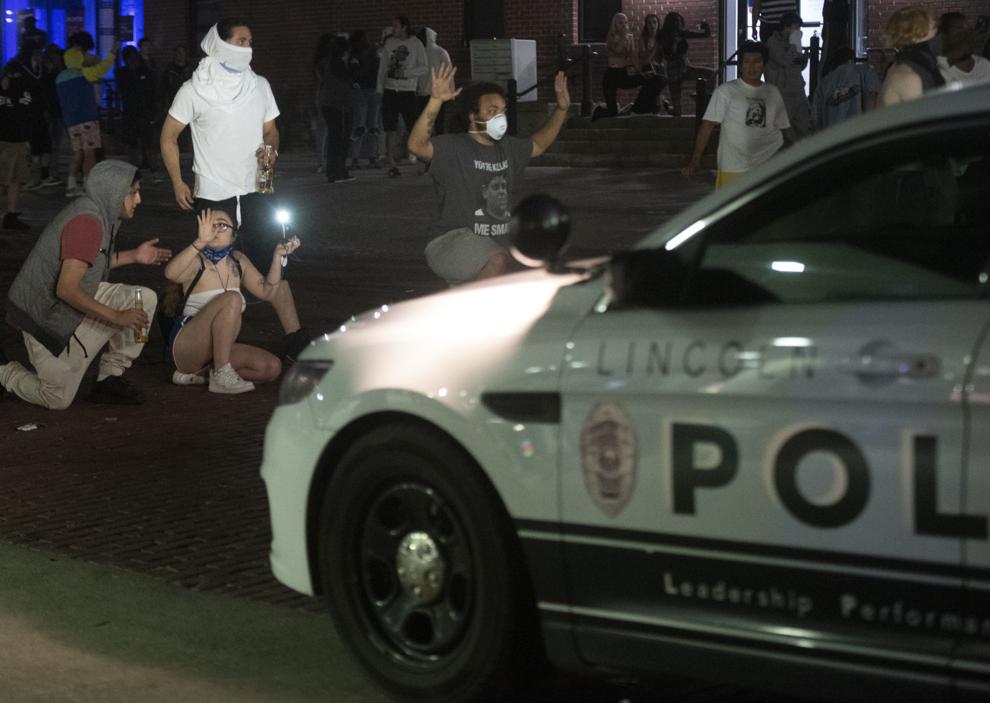 WATCH NOW: Lincoln police chief provides update on overnight protests
George Floyd Protest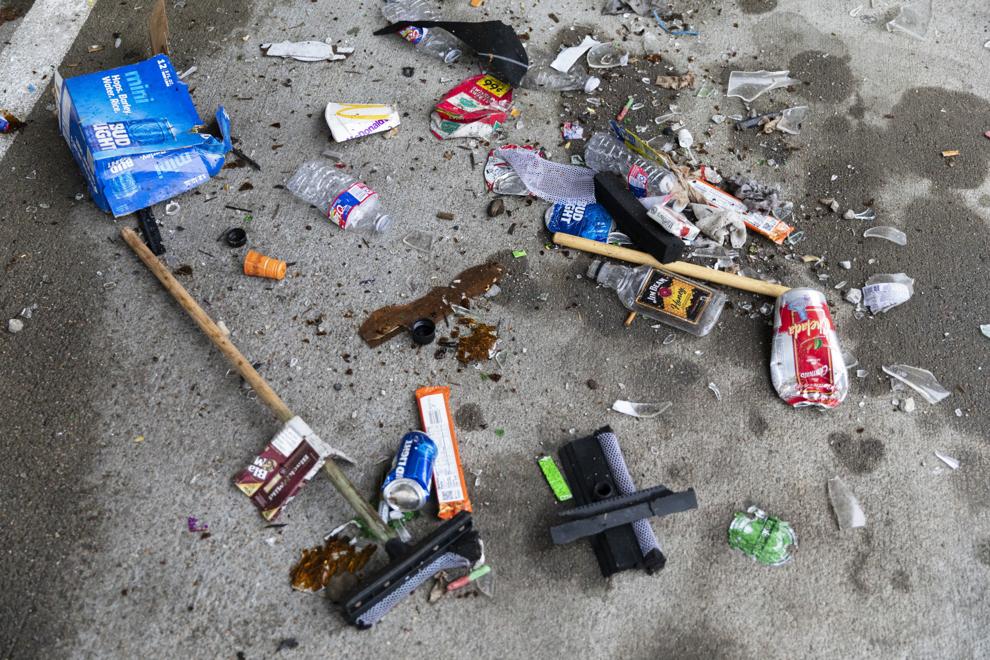 George Floyd Protest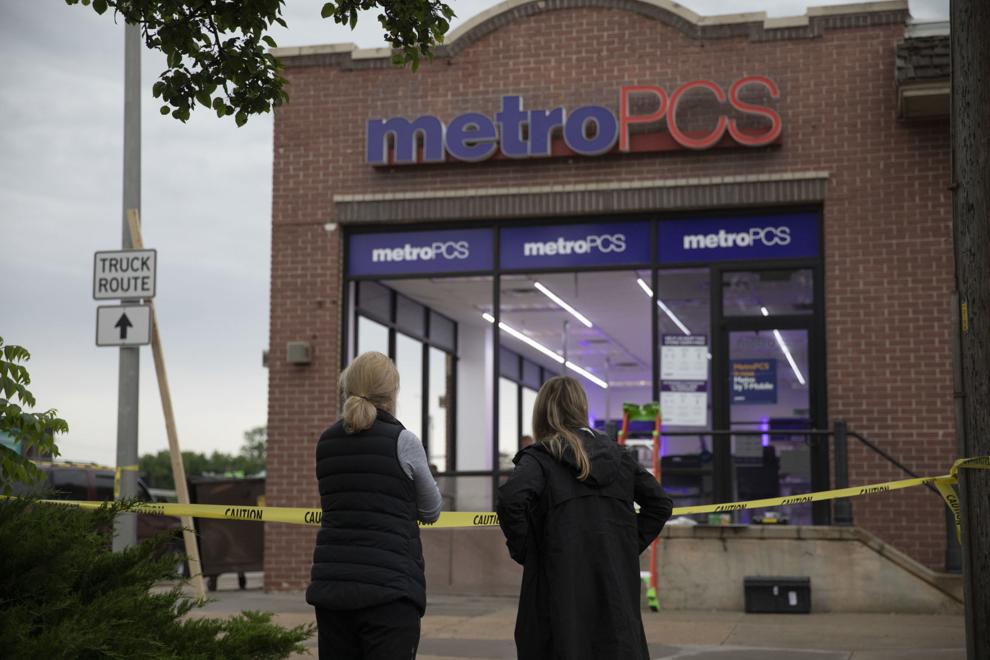 George Floyd Protest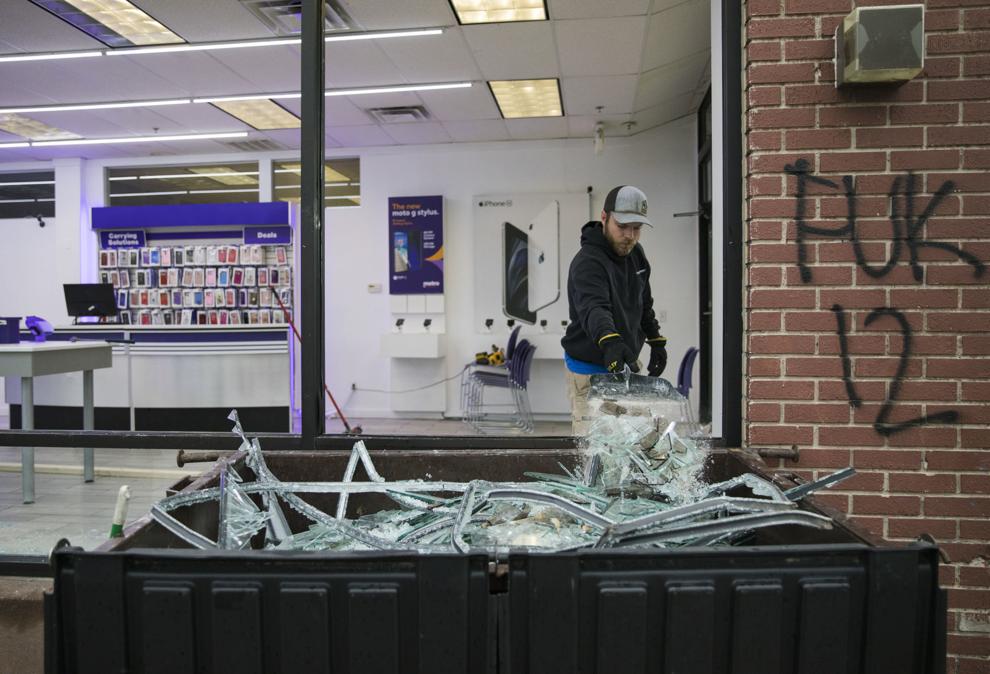 George Floyd Protest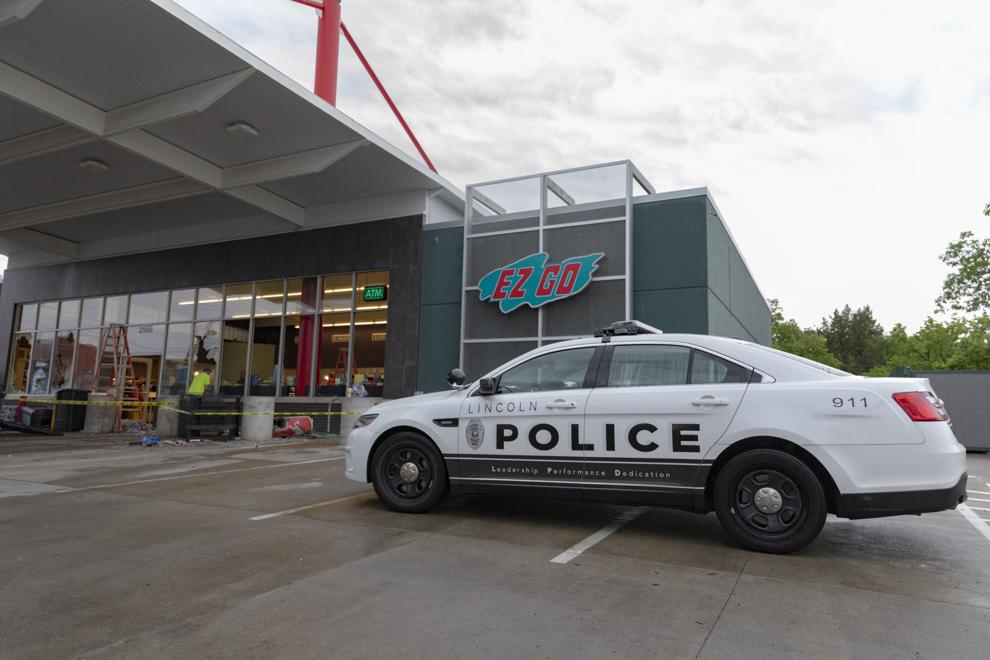 George Floyd Protest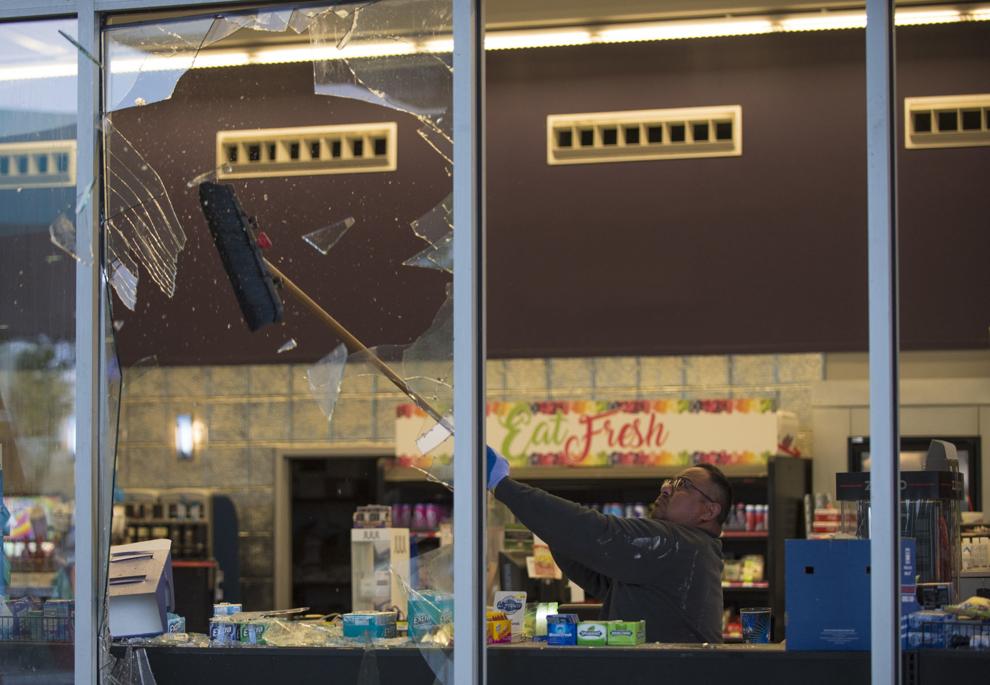 George Floyd Protest
George Floyd Protest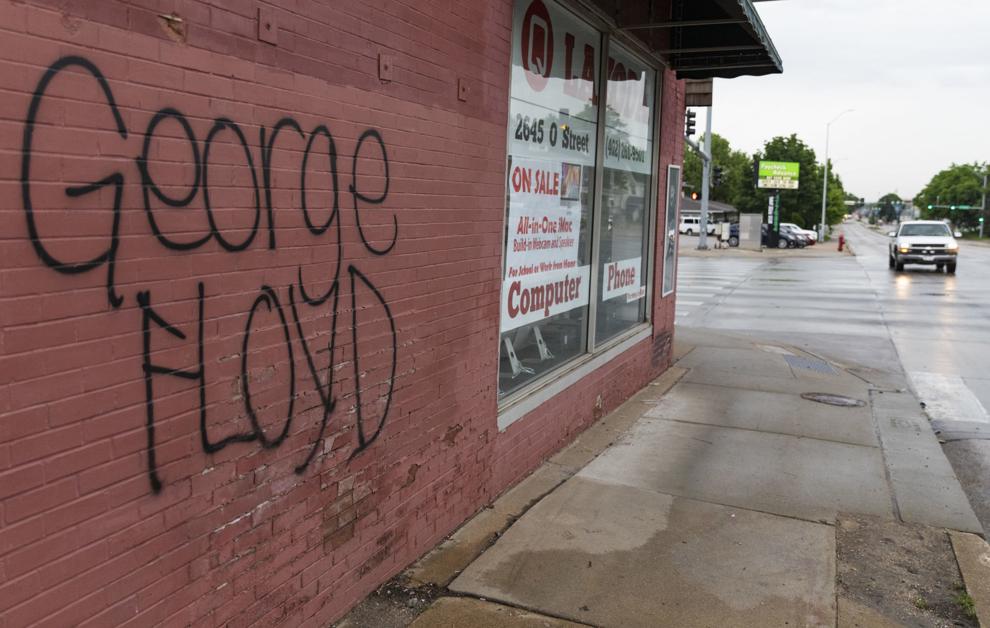 George Floyd Protest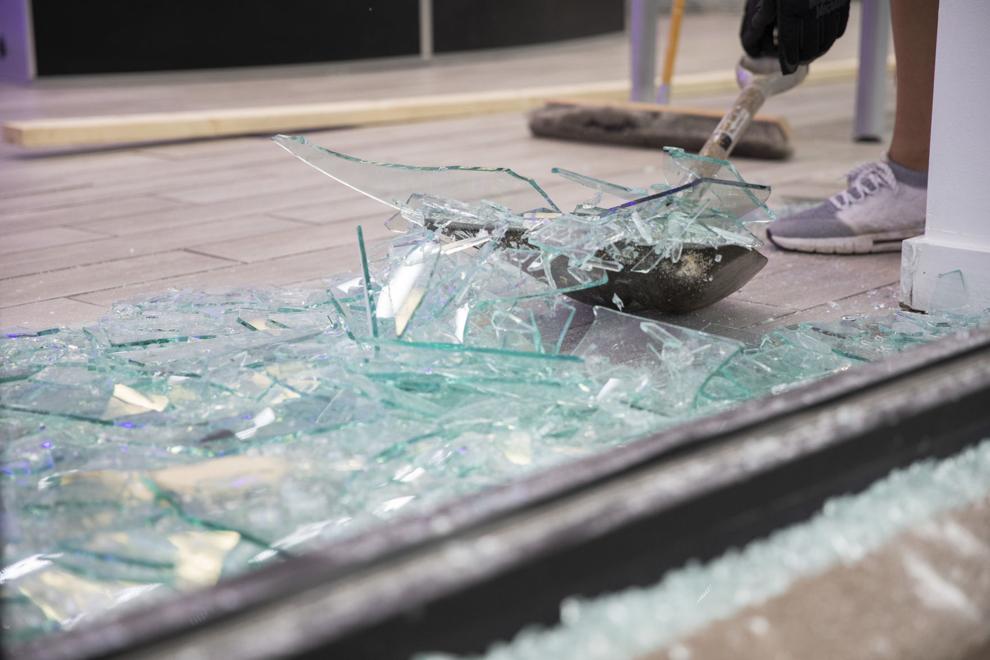 Protest at Capitol, 5.30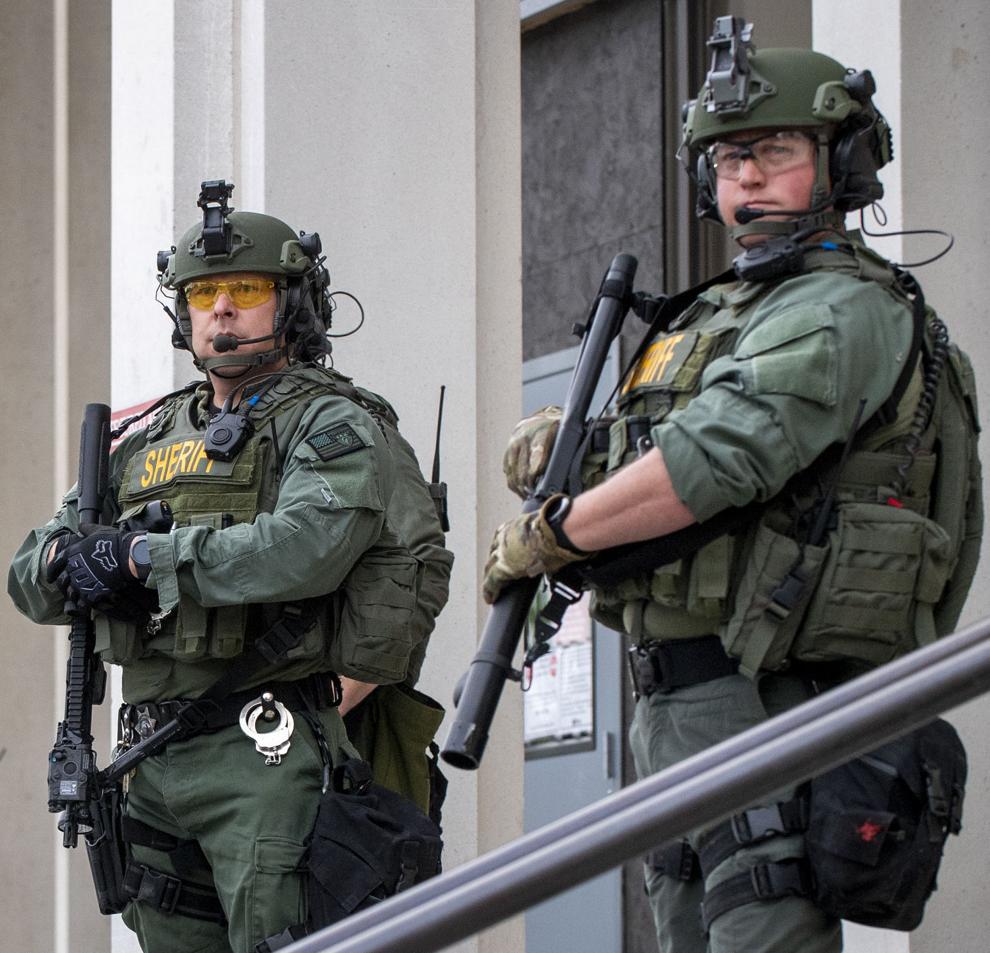 Protest at Capitol, 5.30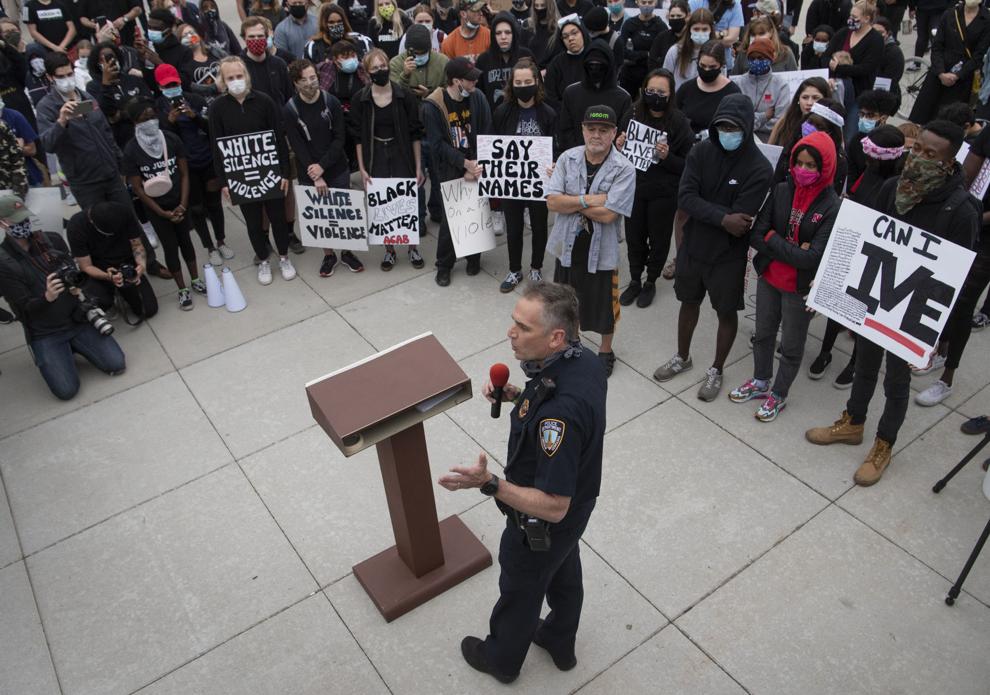 Protest at Capitol, 5.30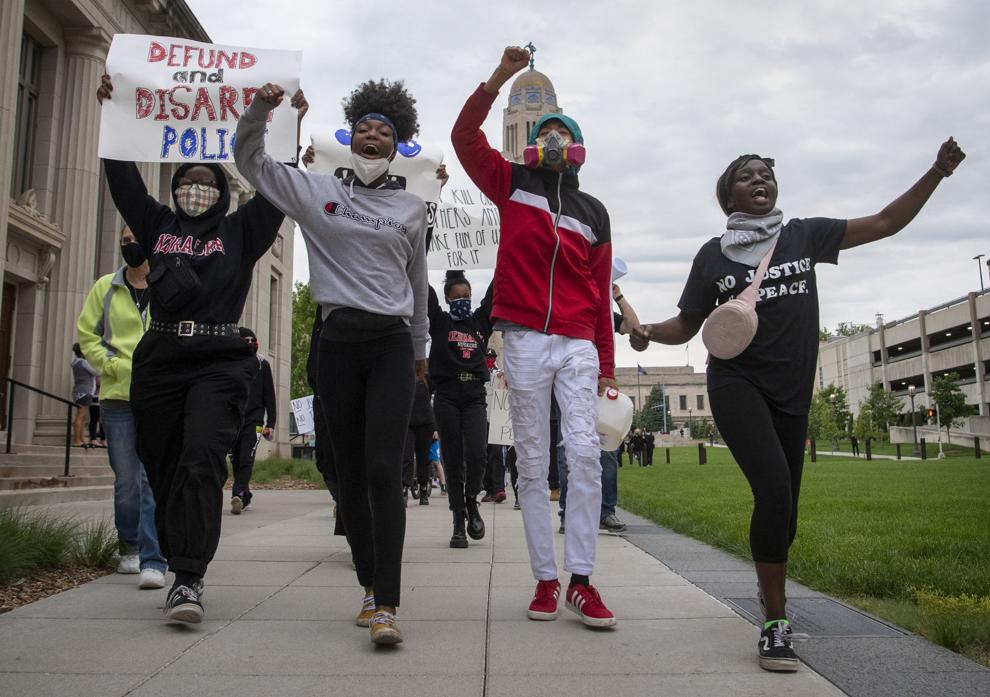 Protest at Capitol, 5.30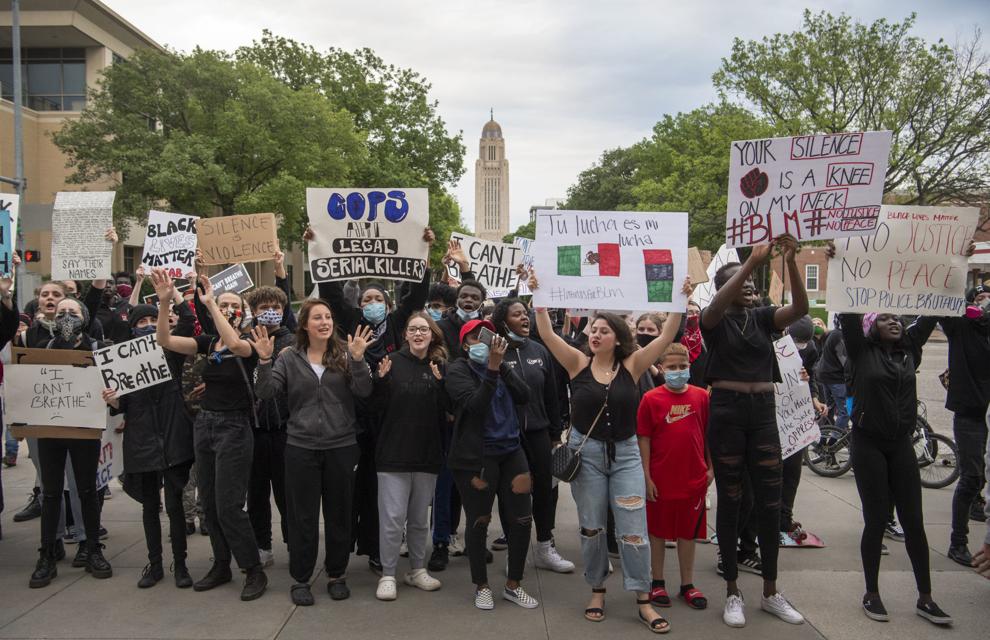 Protest at Capitol, 5.30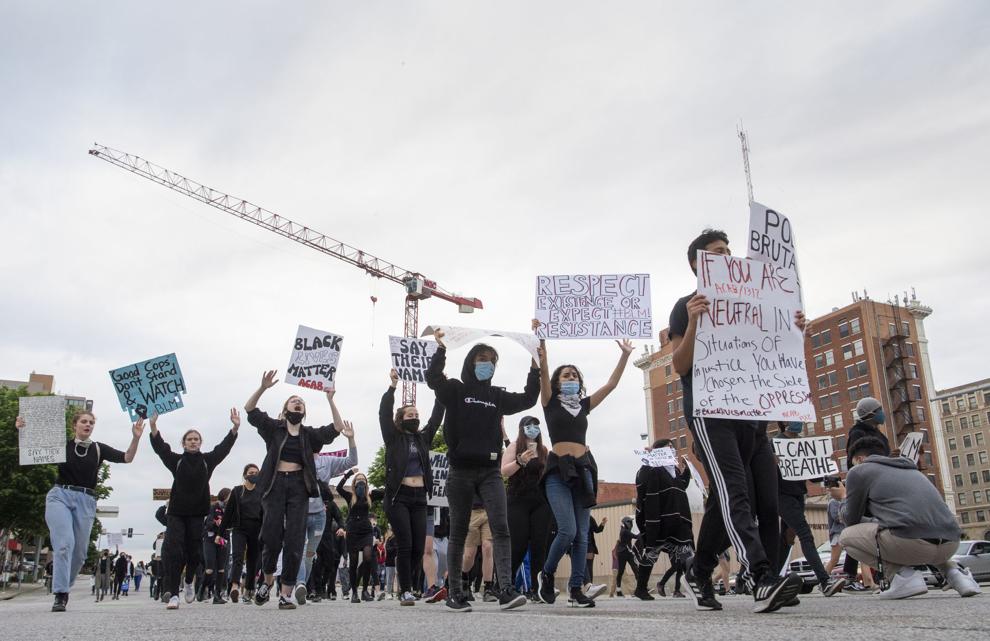 Protest at Capitol, 5.30
Protest at Capitol, 5.30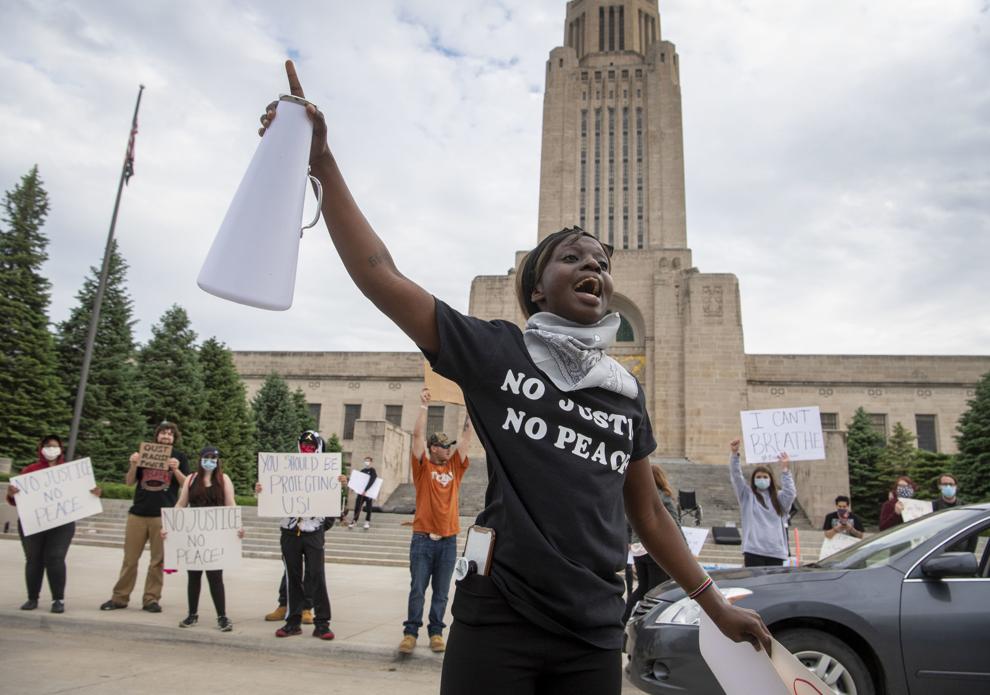 Protest at Capitol, 5.30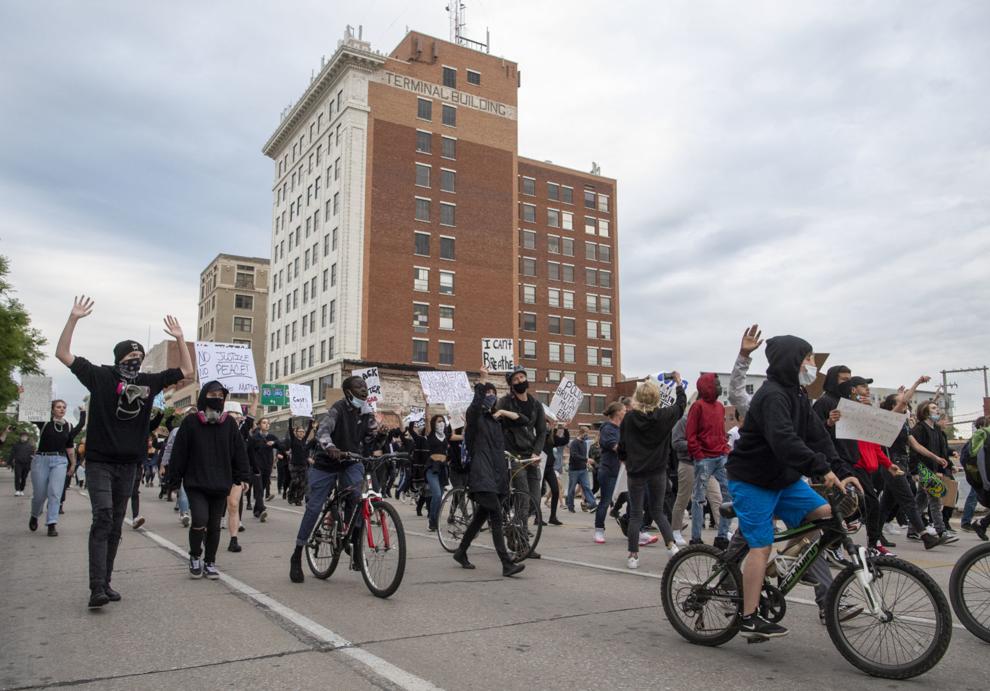 Protest at Capitol, 5.30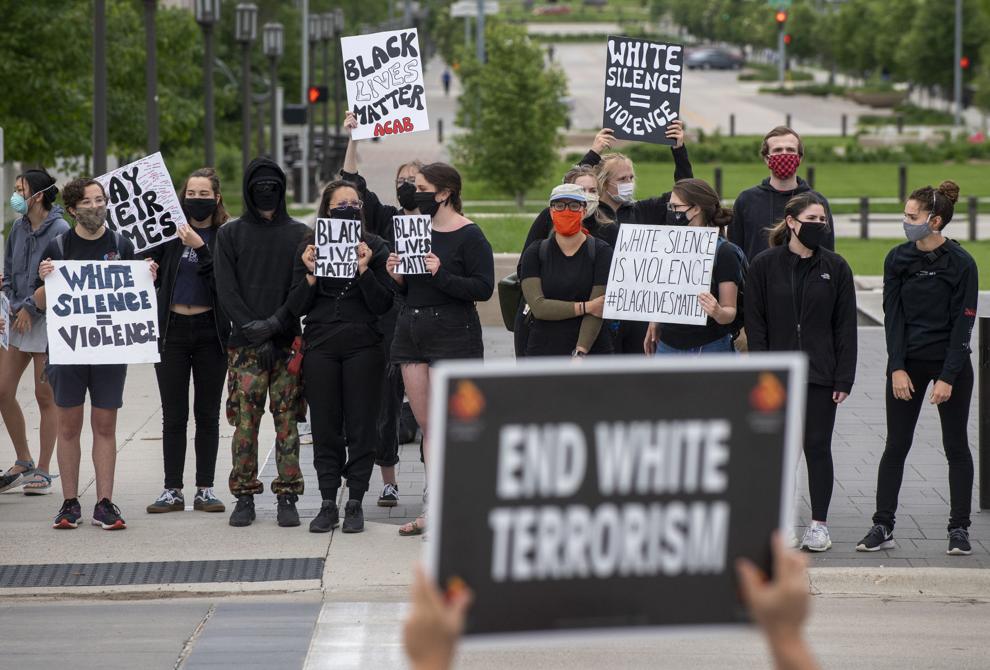 WATCH: Protesters return to Lincoln streets on Saturday
Protesters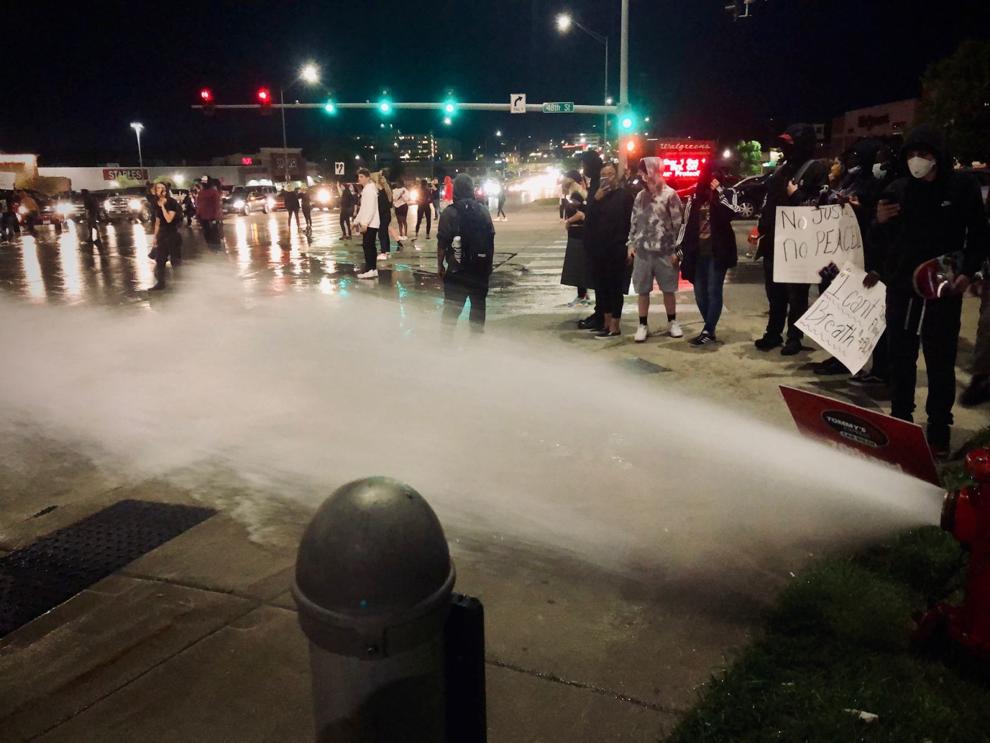 Protesters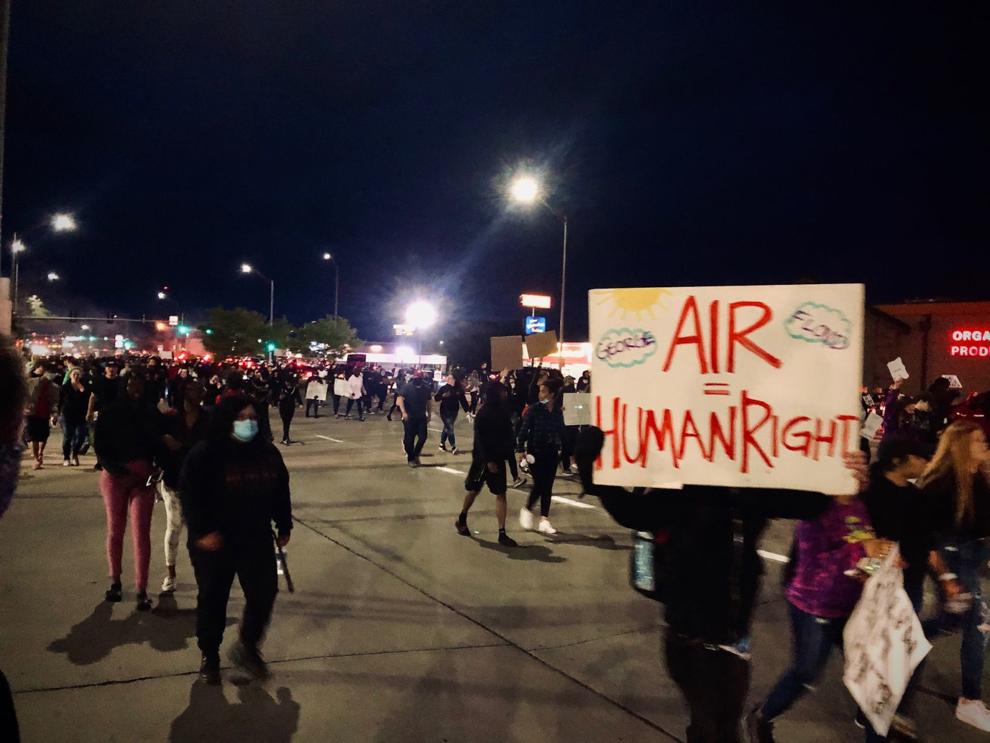 Protesters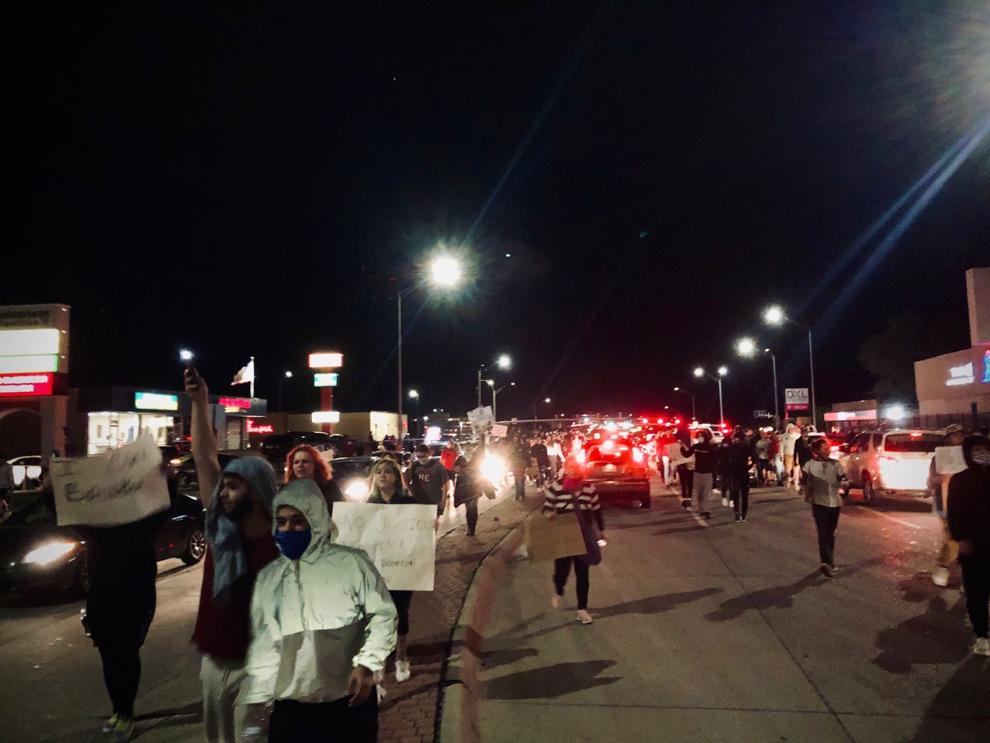 Protesters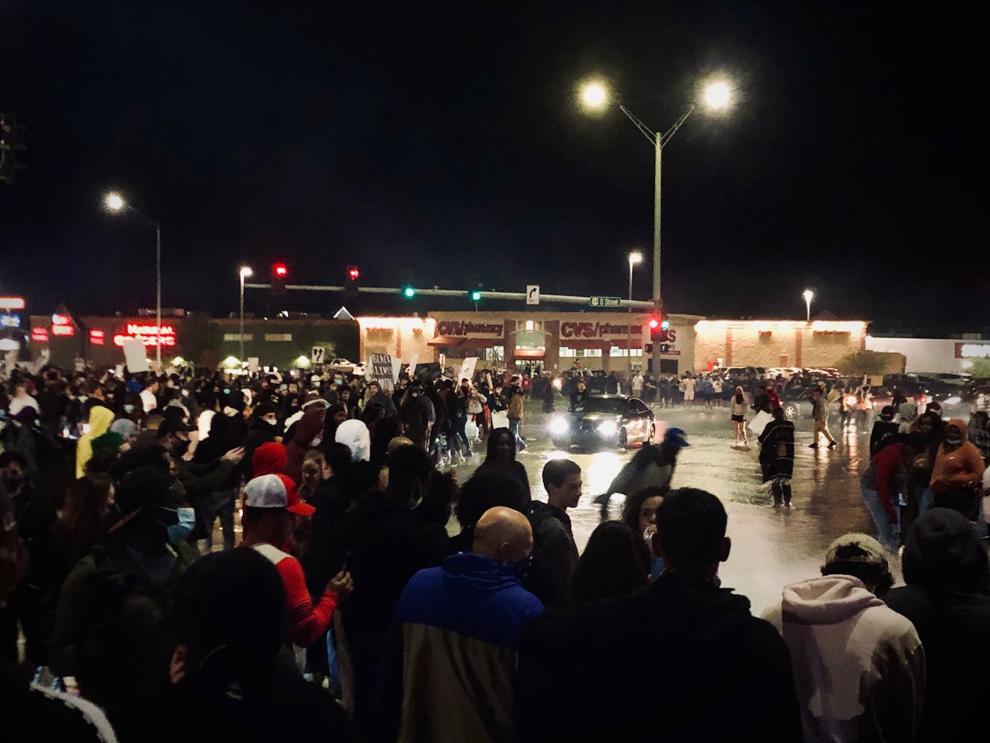 Mortar firework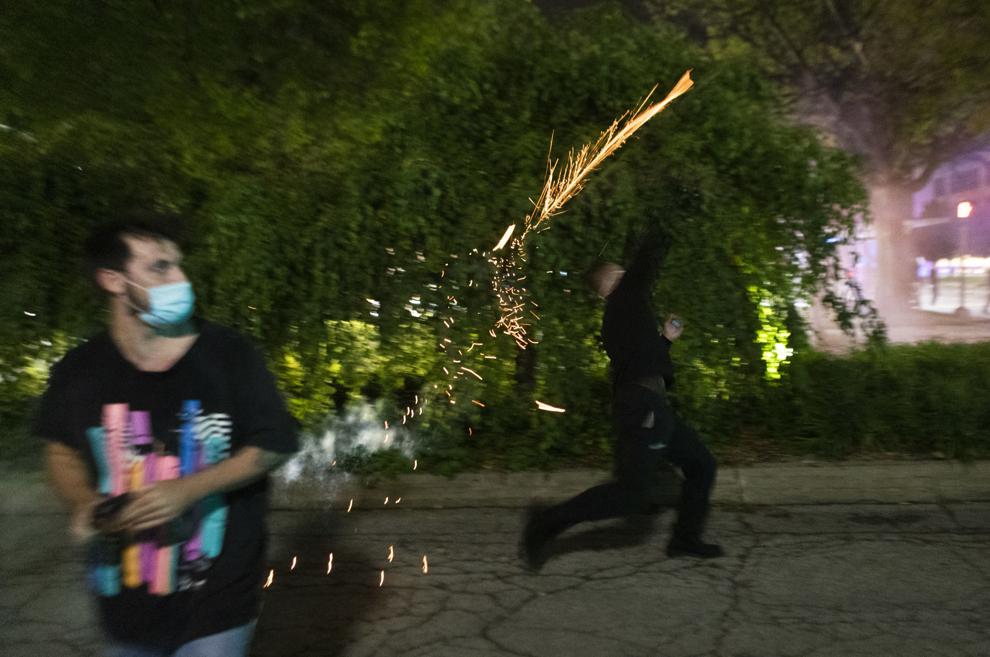 Shattered glass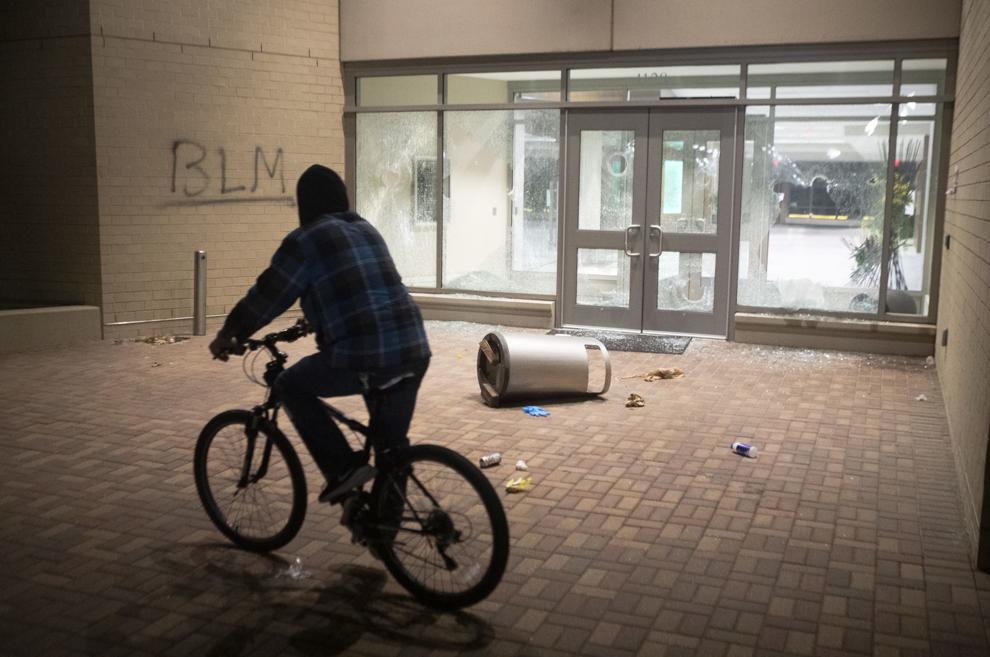 Helping tear gas victim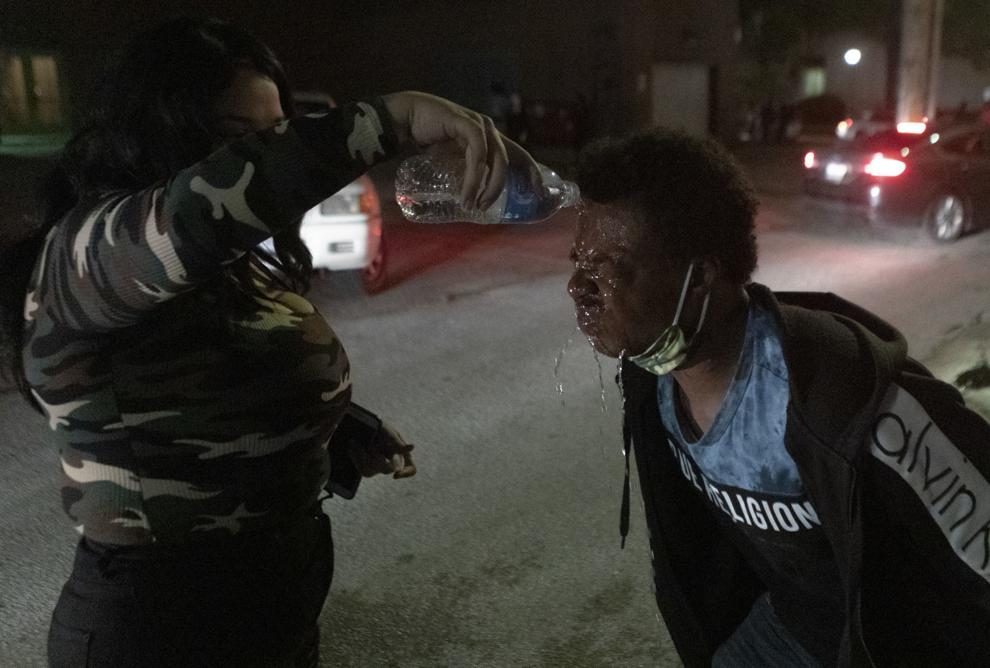 Throwing brick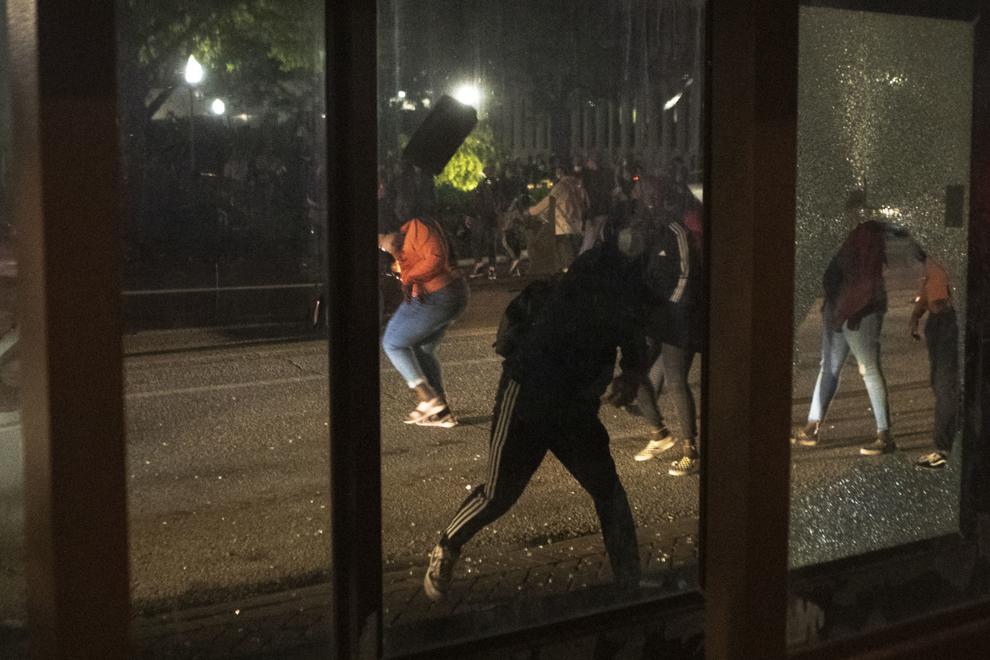 Breaking window
Protest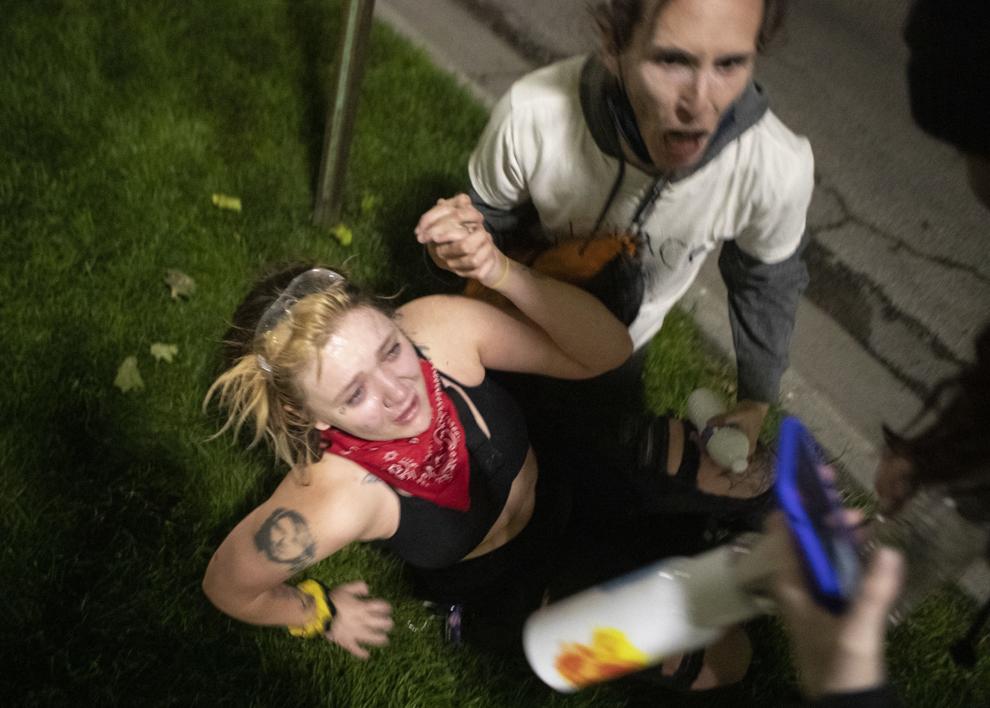 Saturday protest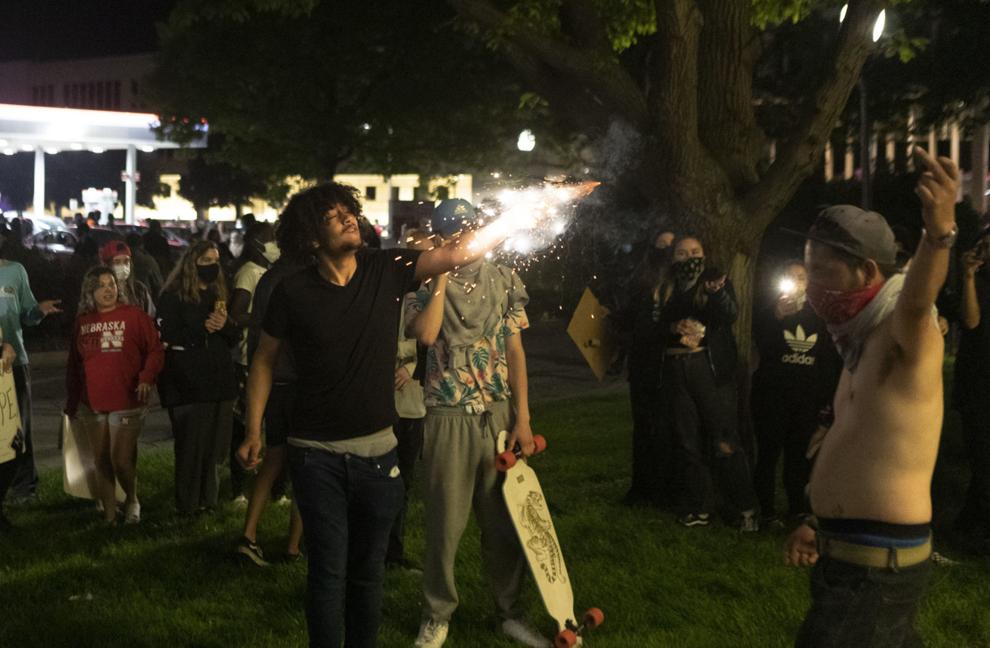 Water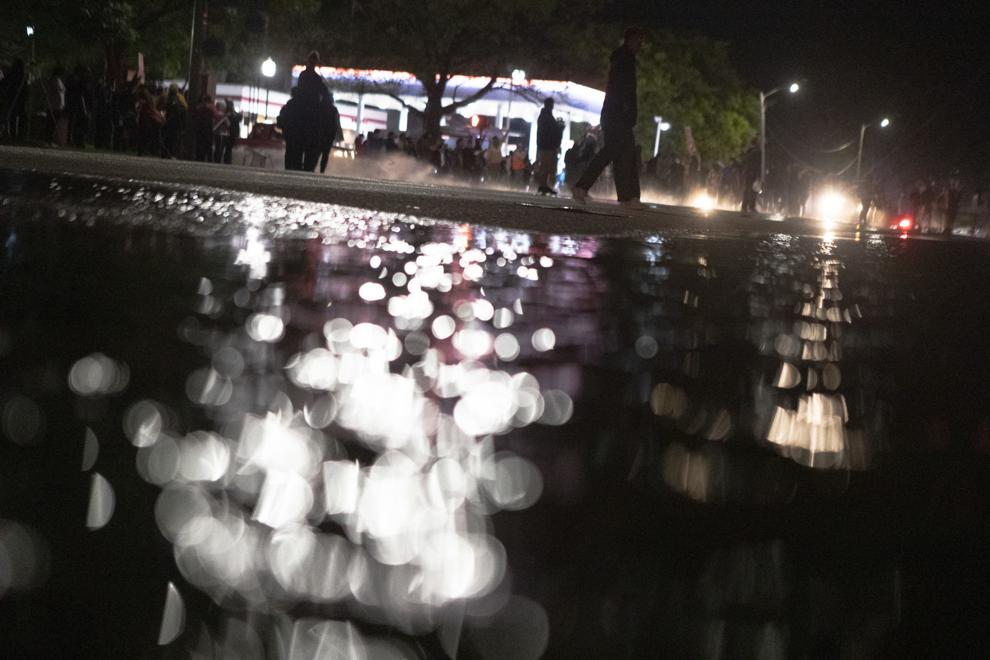 Early Morning Protest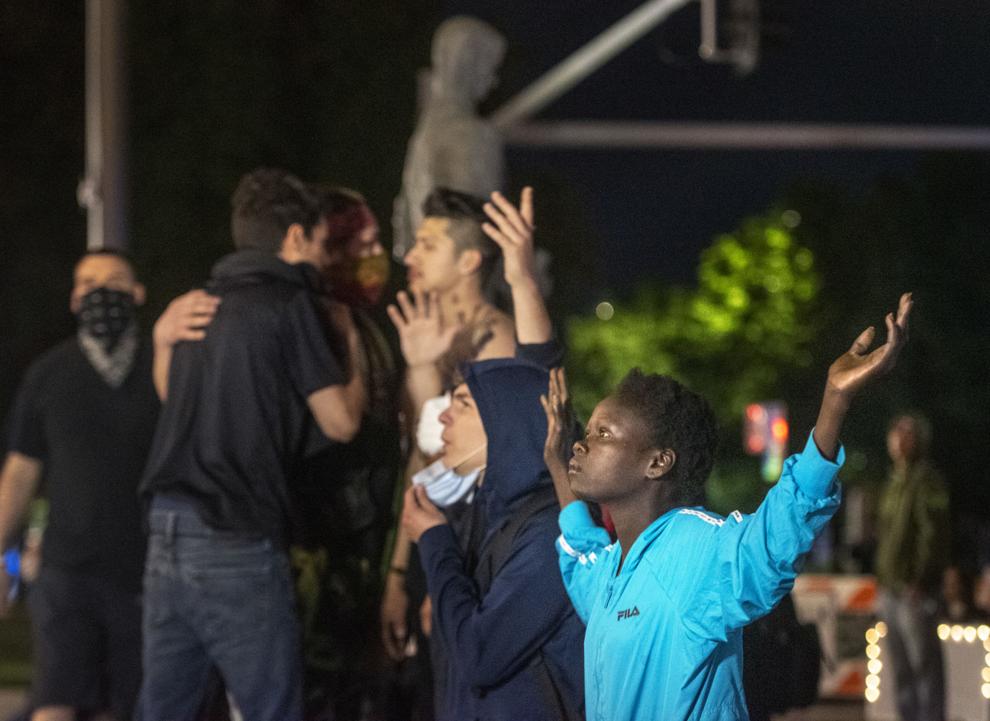 Early Morning Protest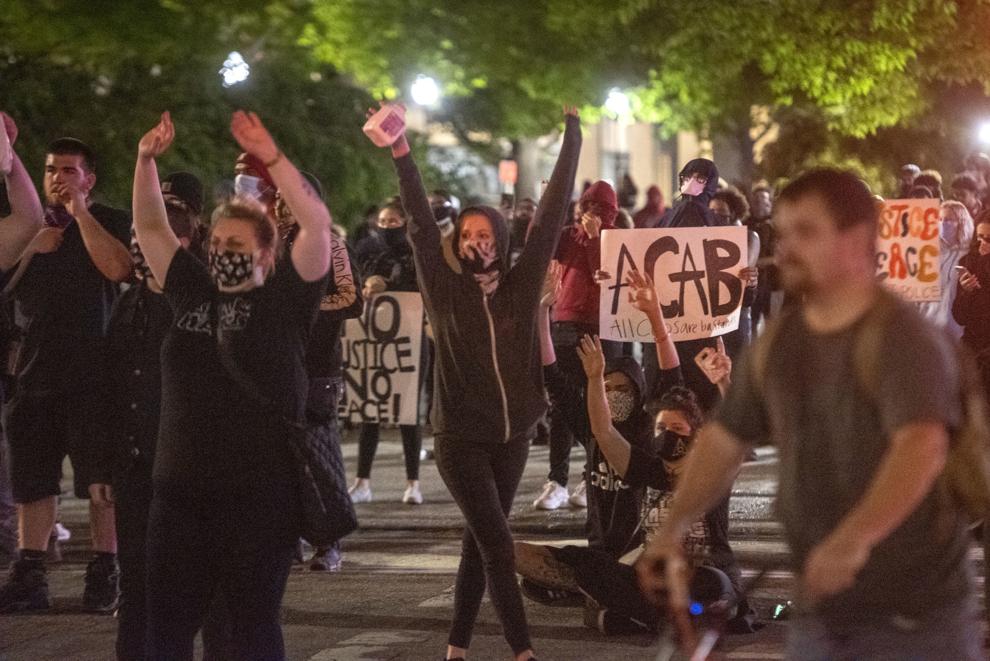 Early Morning Protest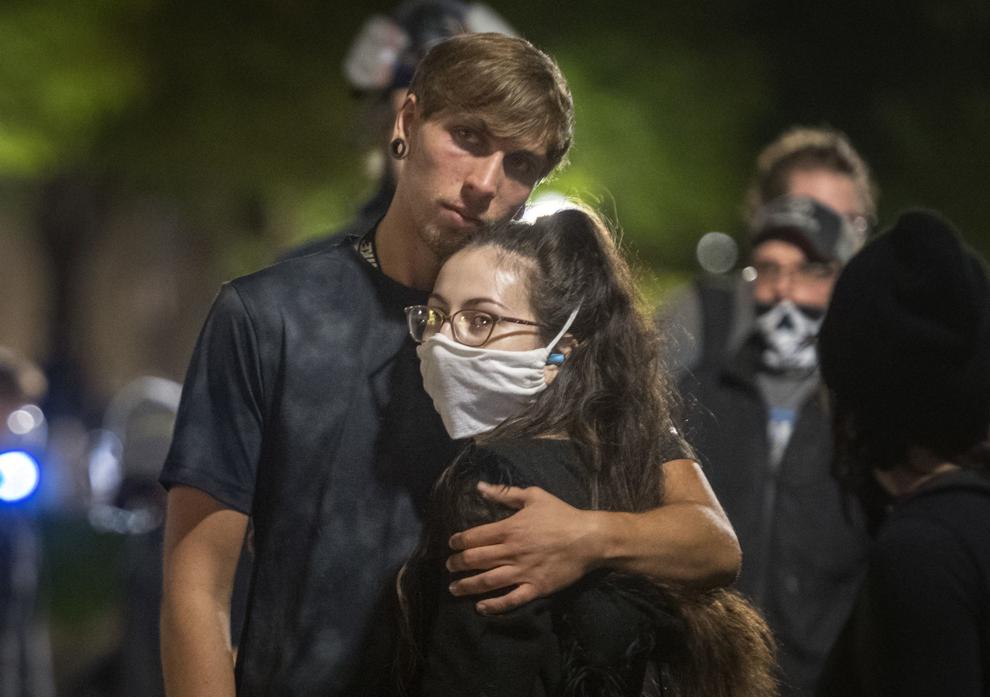 Leo Celis Protest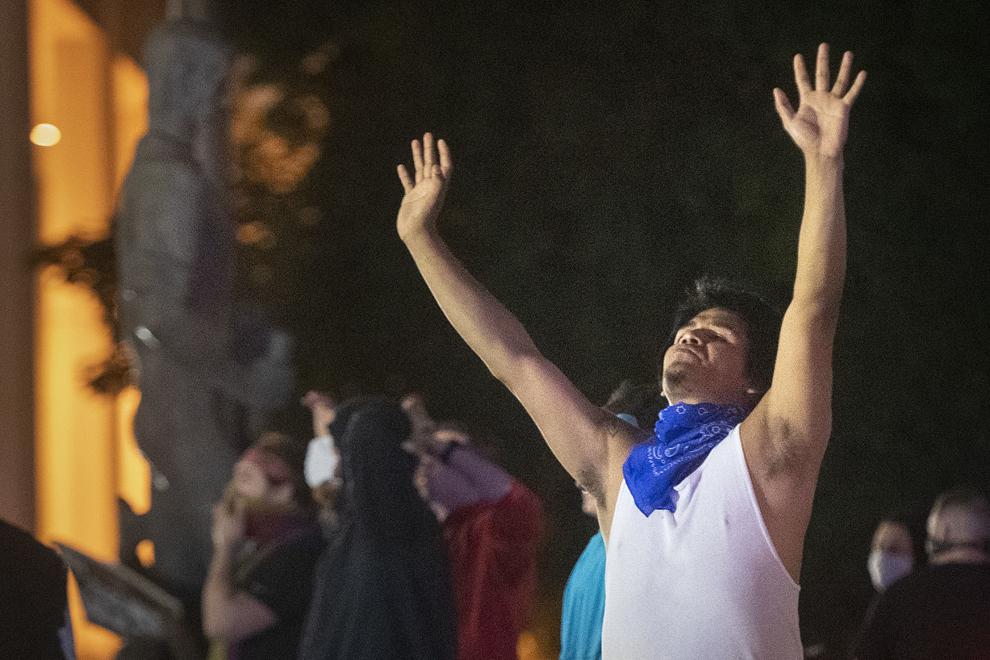 Early Morning Protest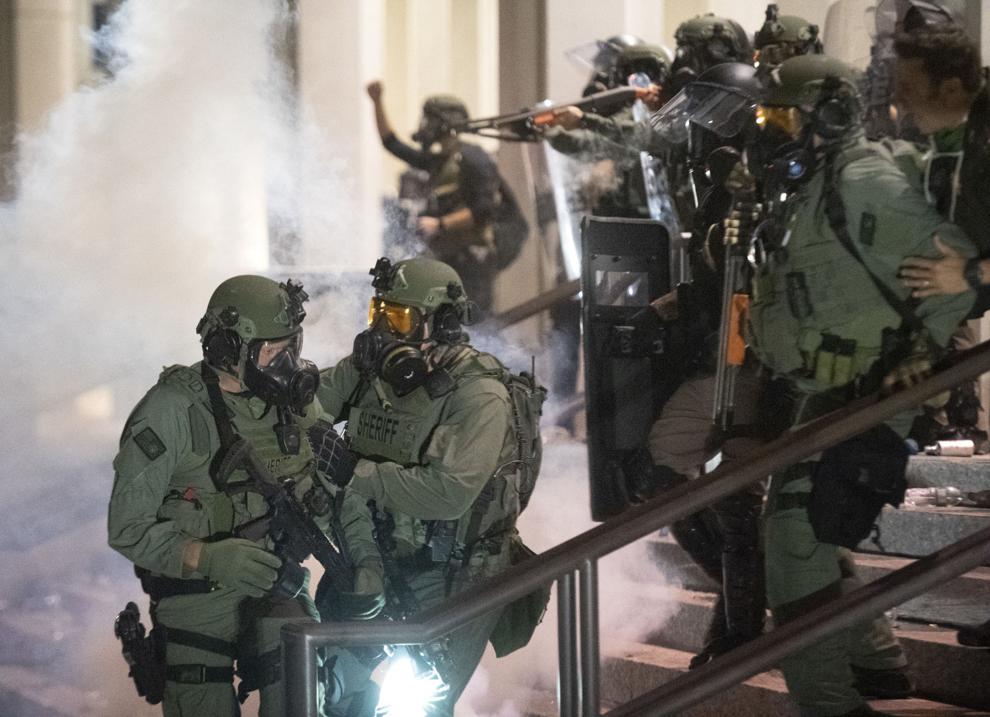 Early Morning Protest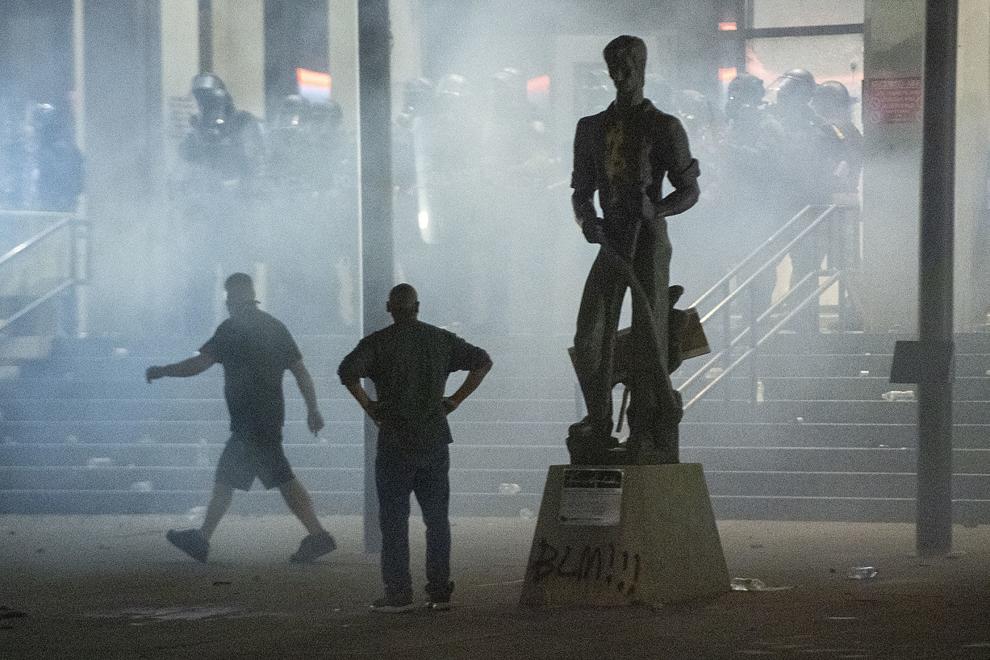 Early Morning Protest
Early Morning Protest
Early Morning Protest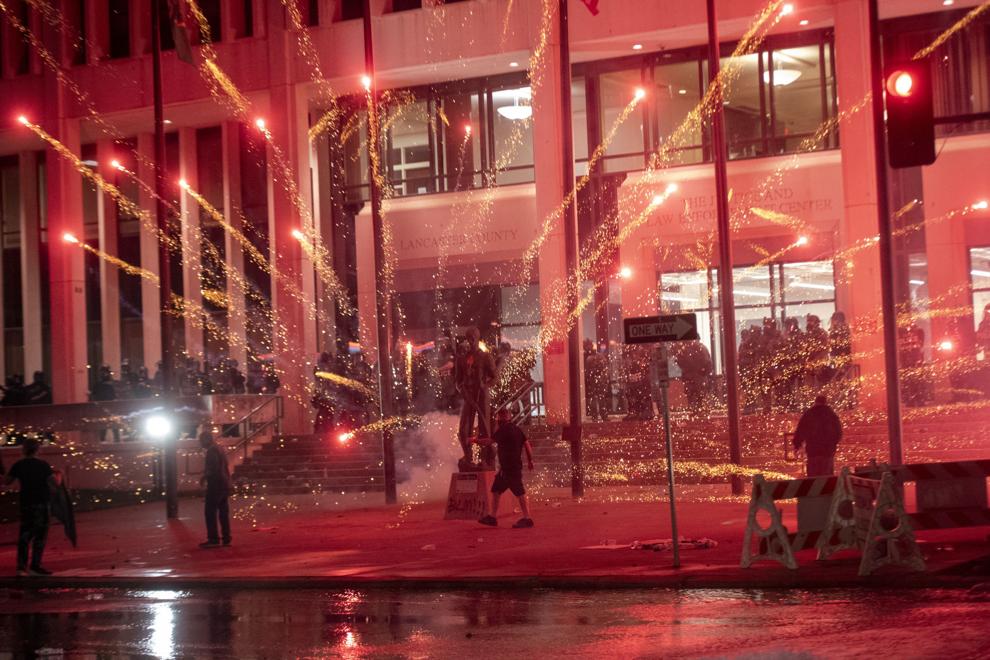 Early Morning Protest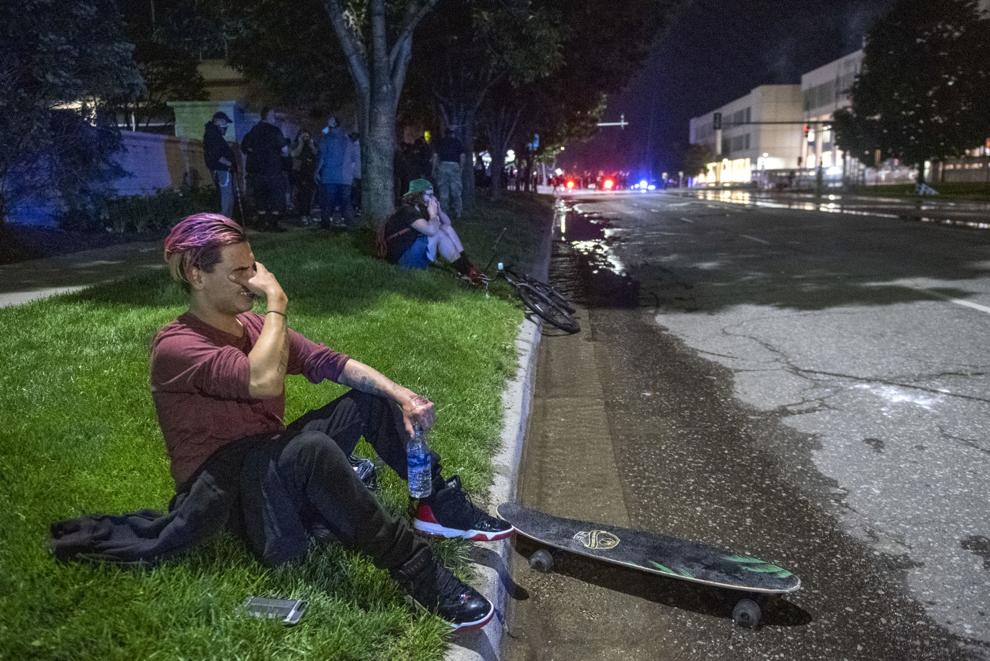 Early Morning Protest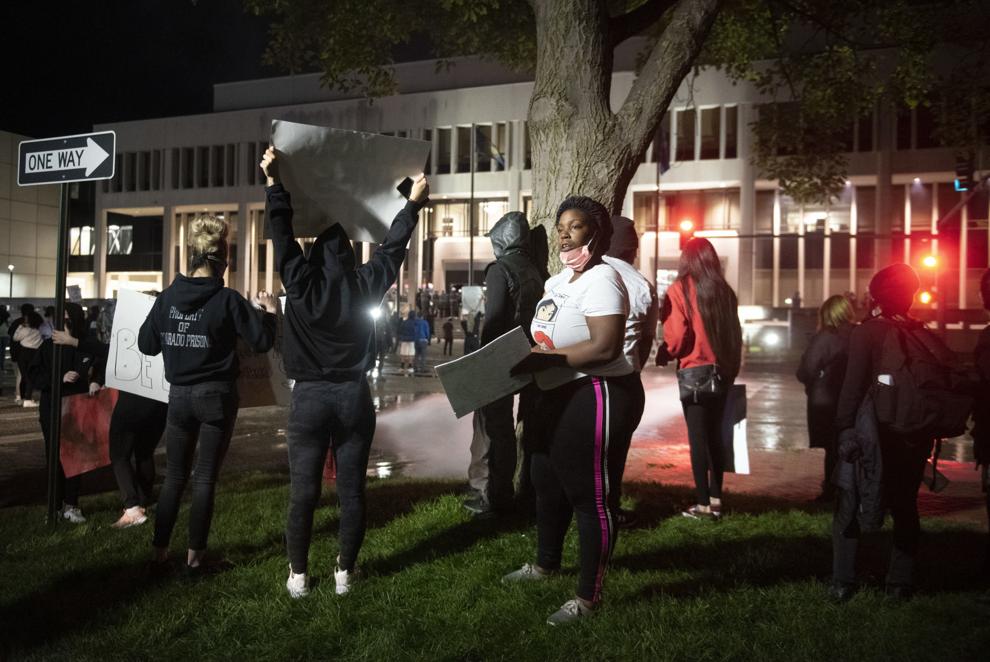 Early Morning Protest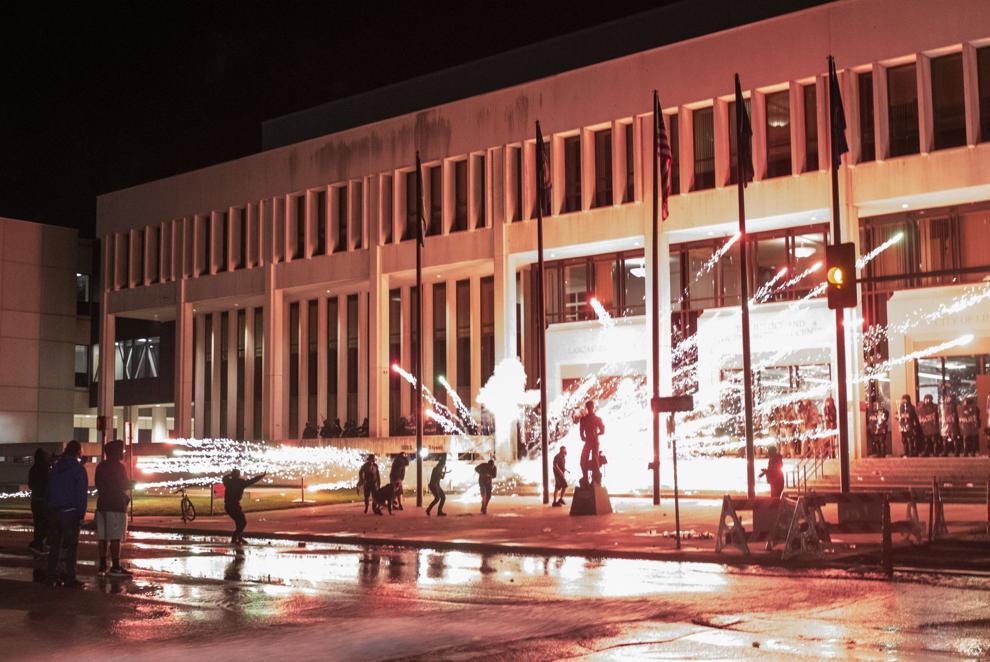 Early Morning Protest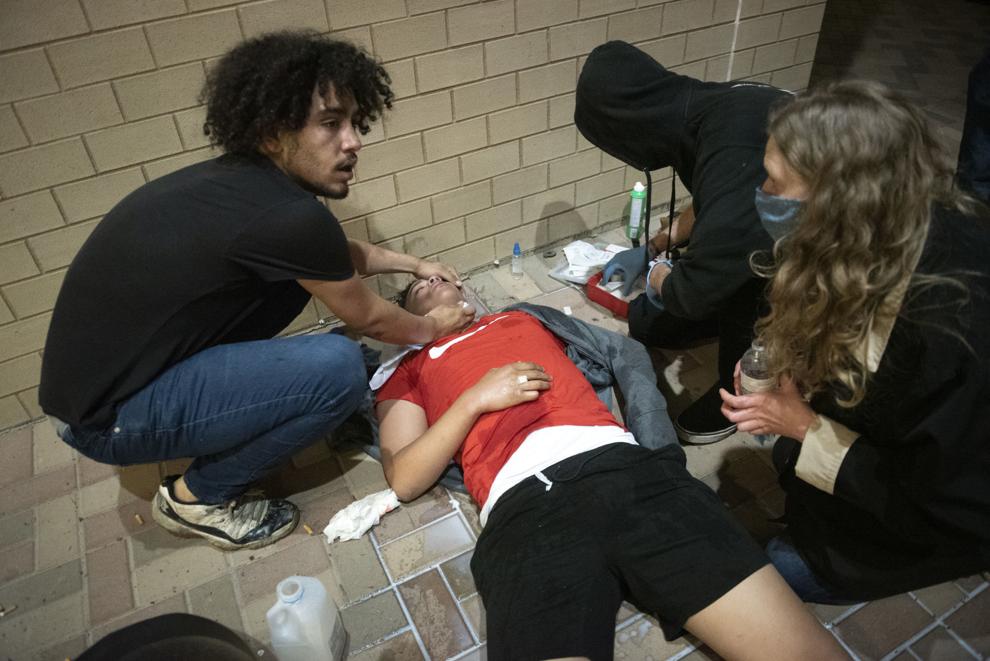 Early Morning Protest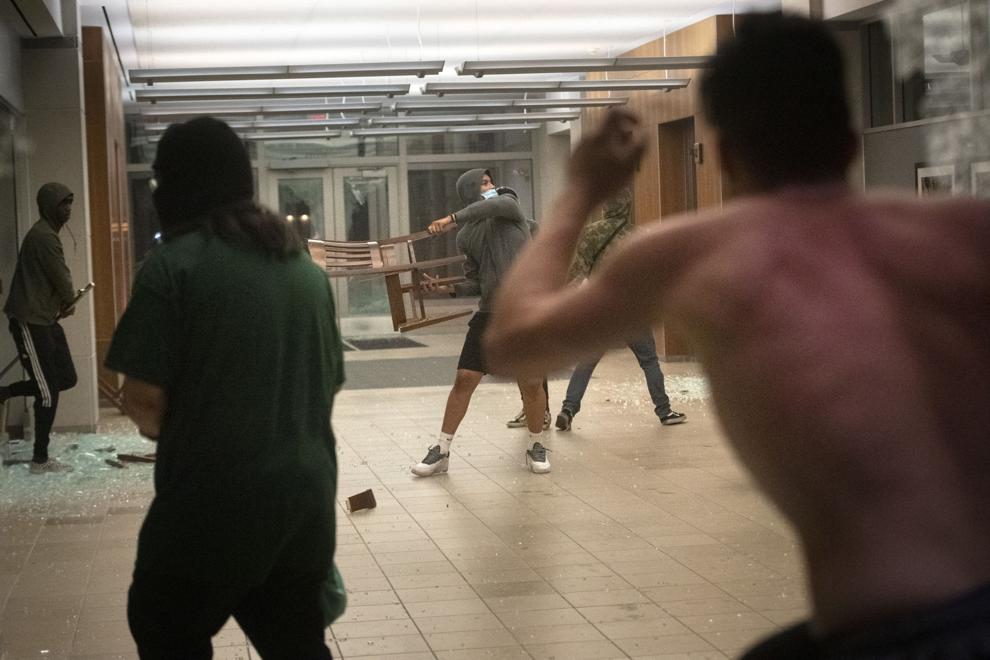 Early Morning Protest
Early Morning Protest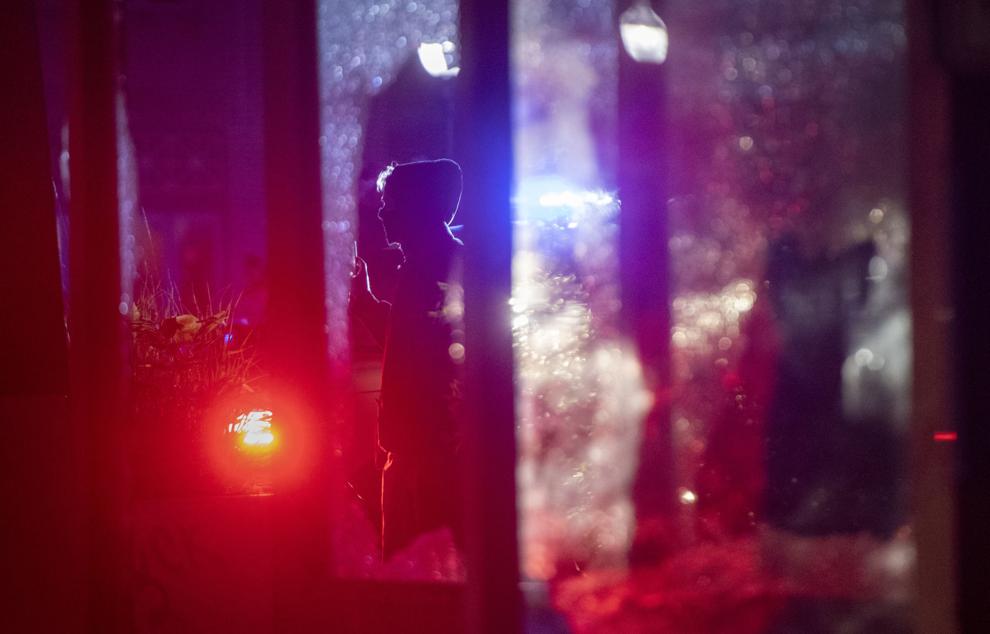 Early Morning Protest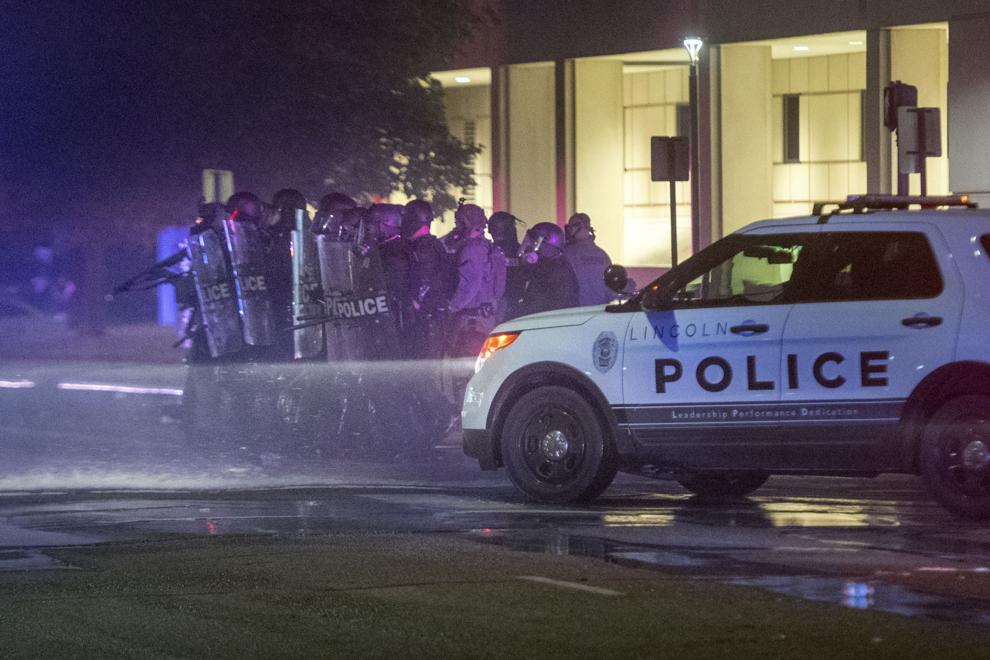 Early Morning Protest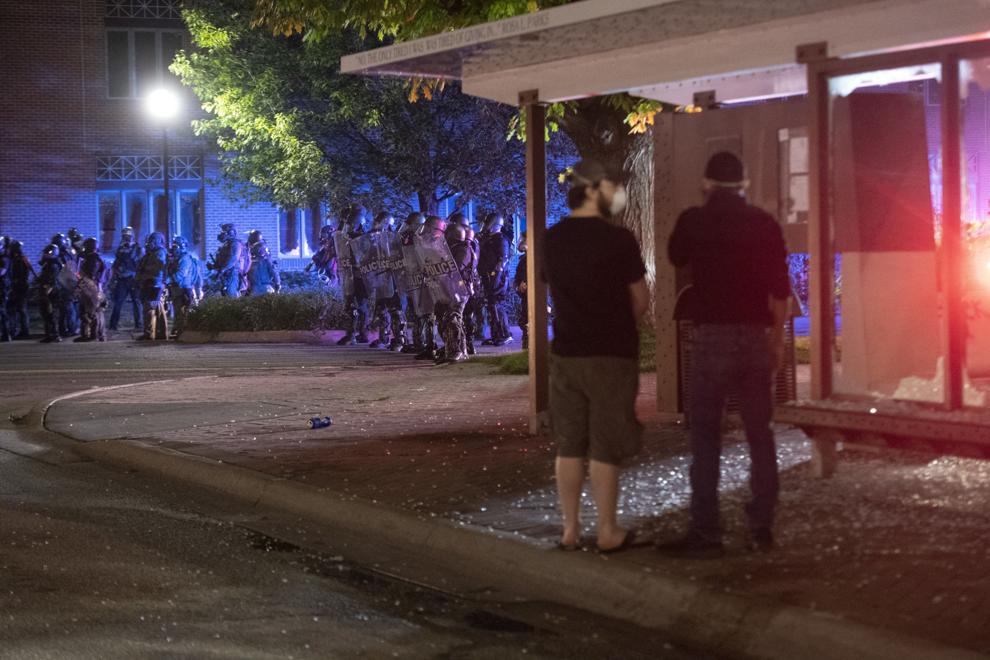 Early Morning Protest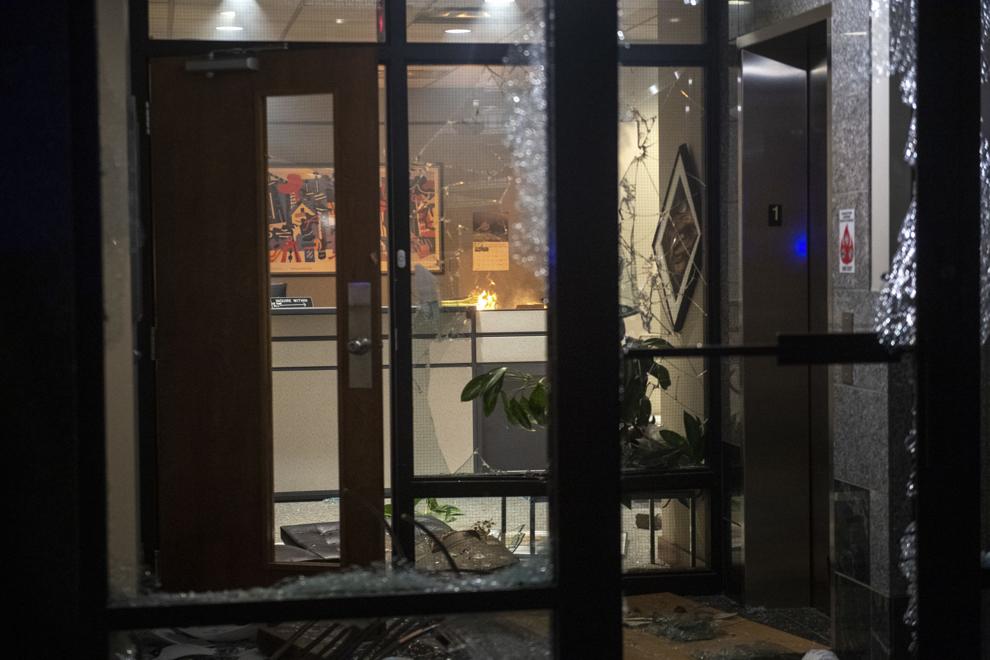 Early Morning Protest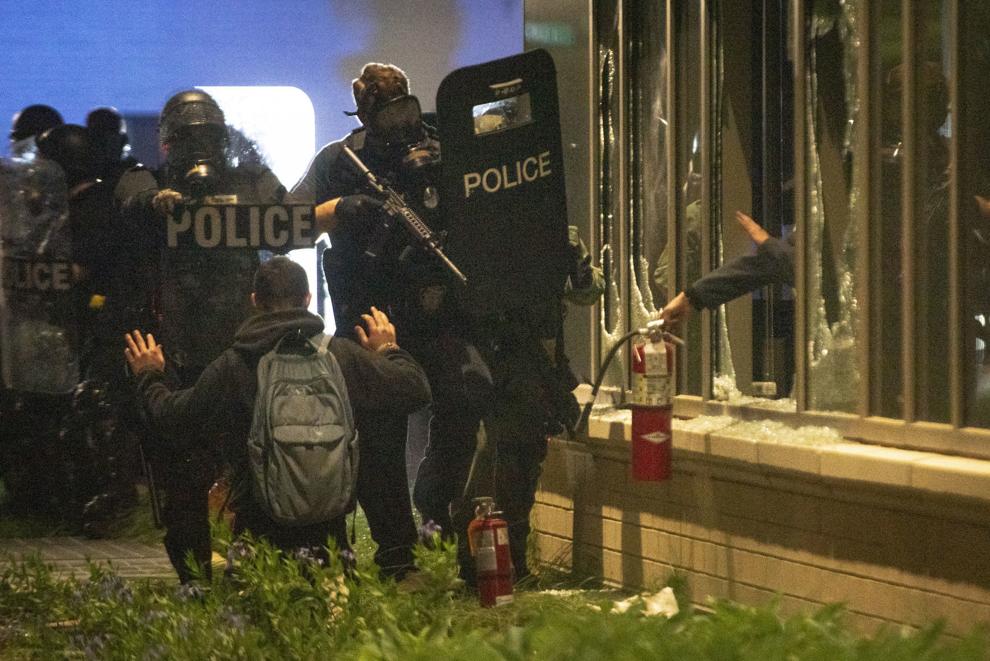 Early Morning Protest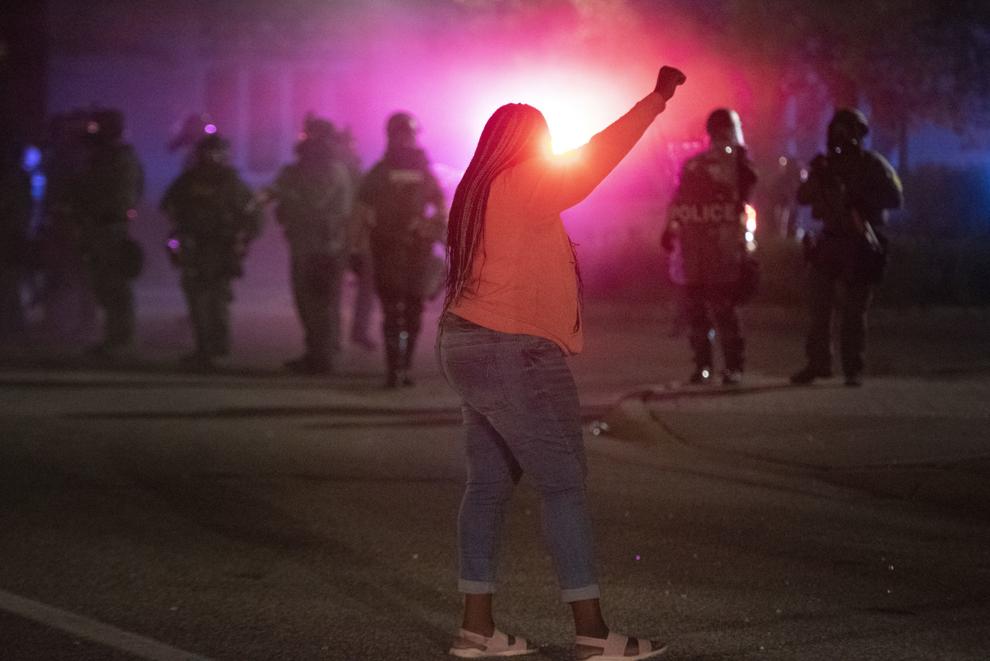 Early Morning Protest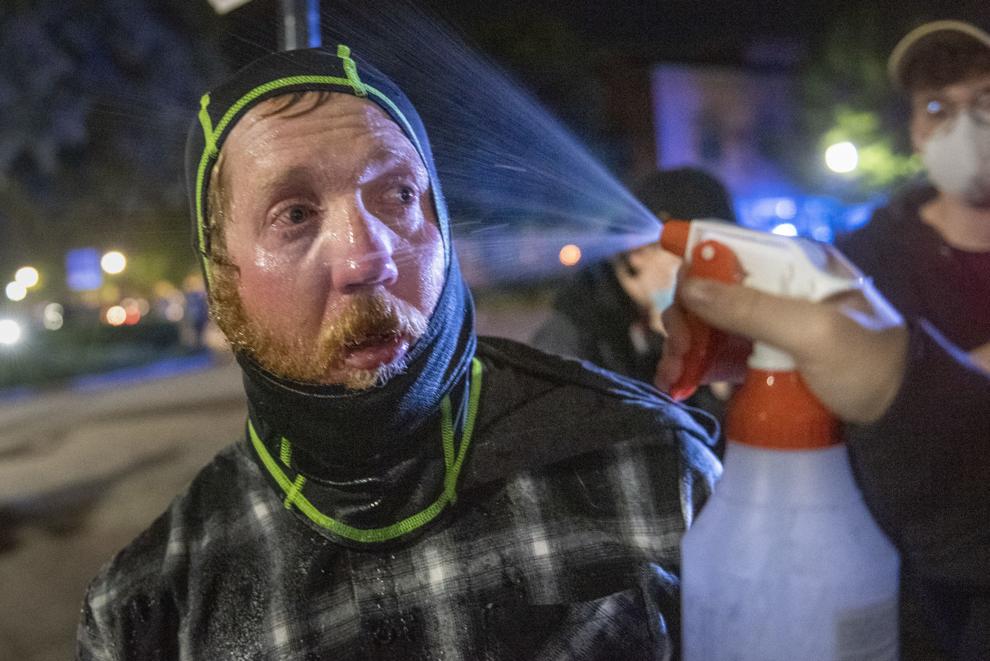 Early Morning Protest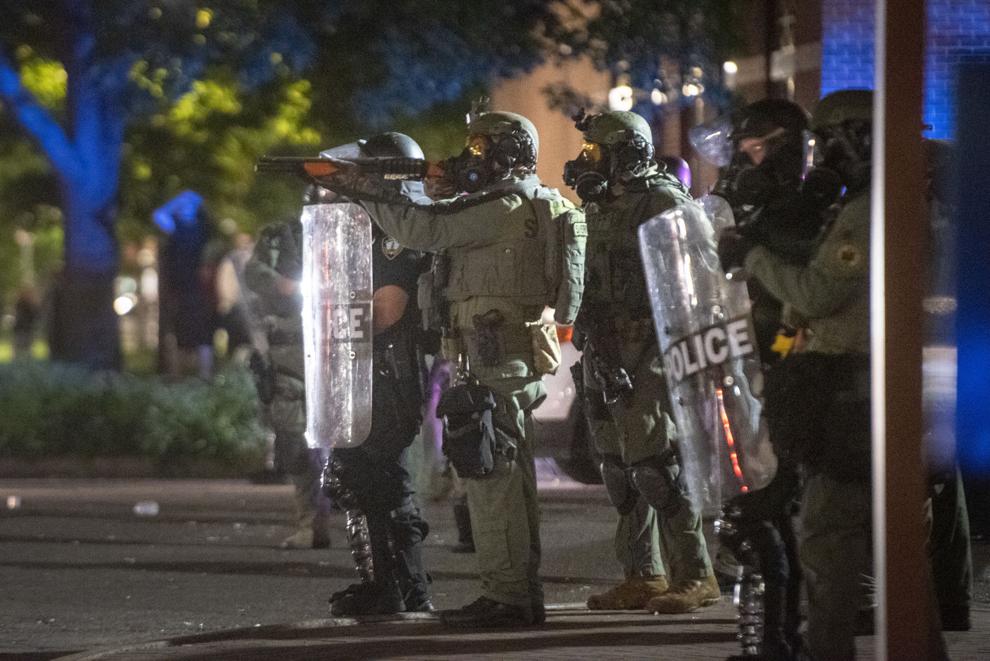 Early Morning Protest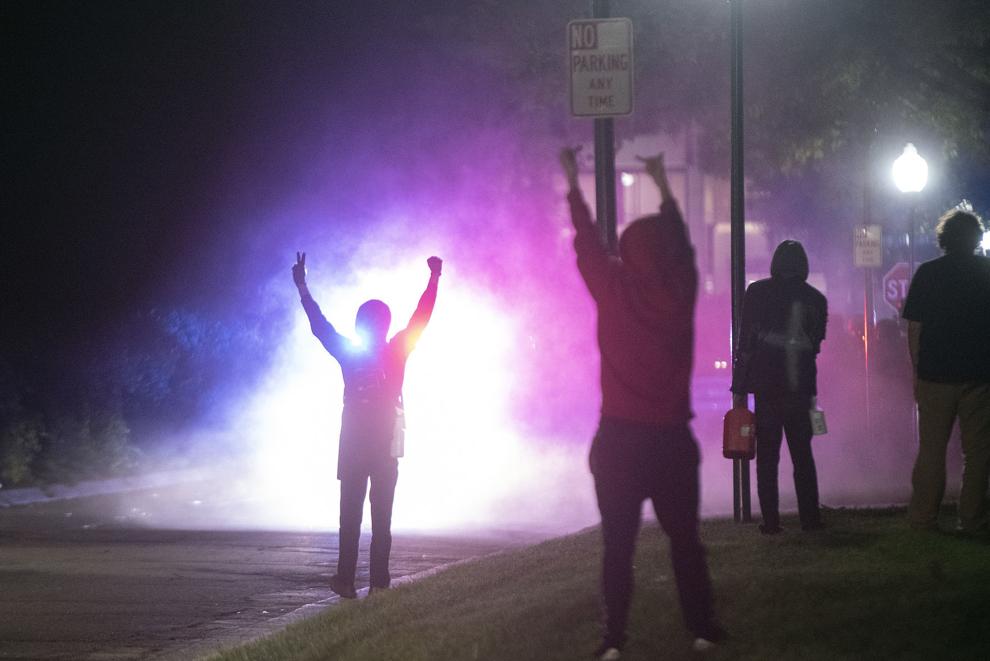 Early Morning Protest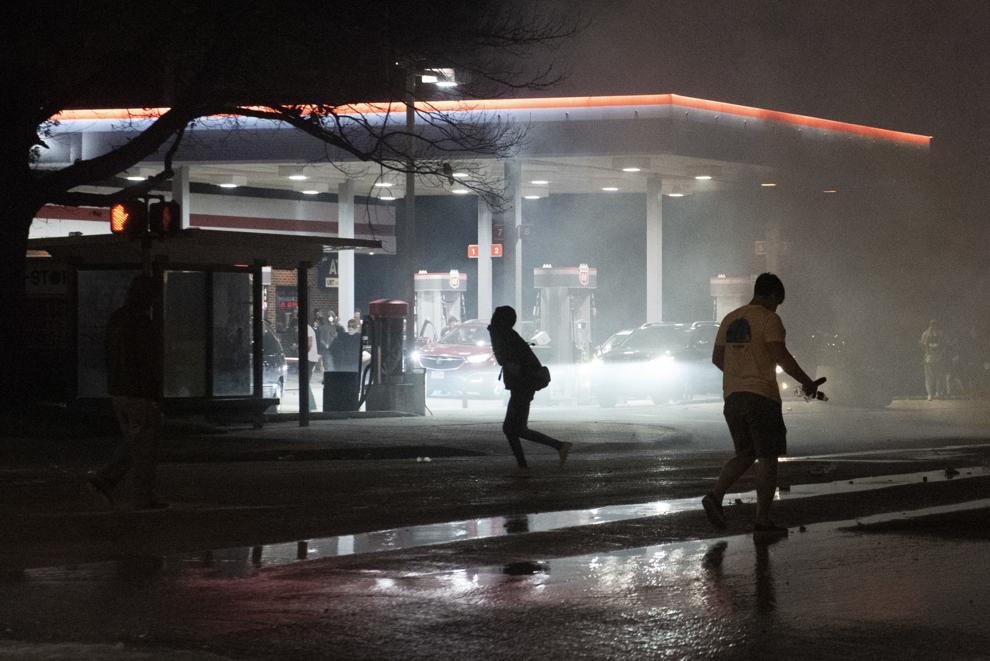 Early Morning Protest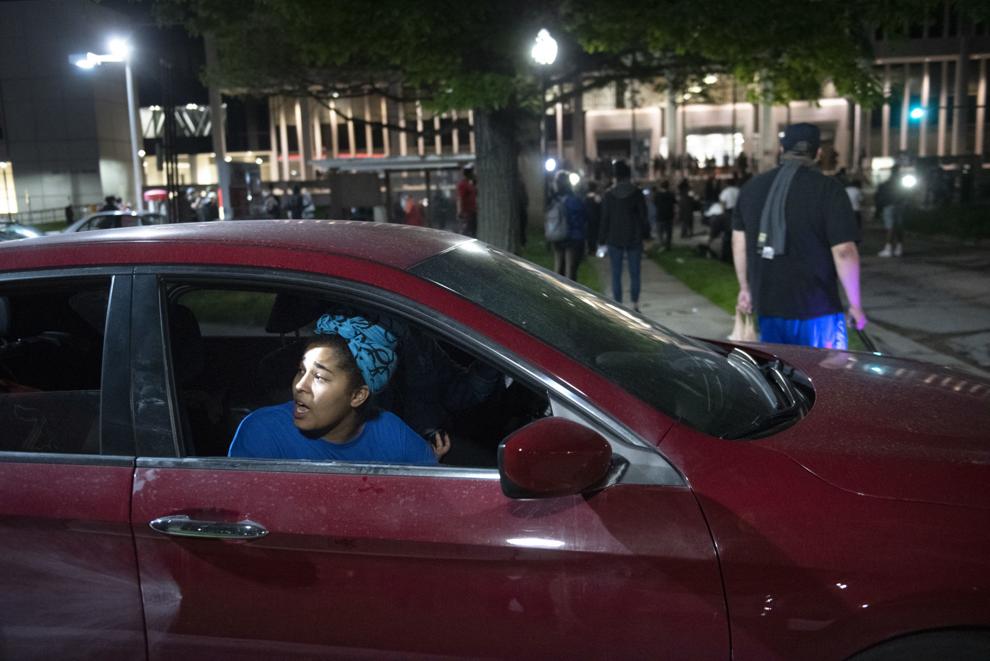 Early Morning Protest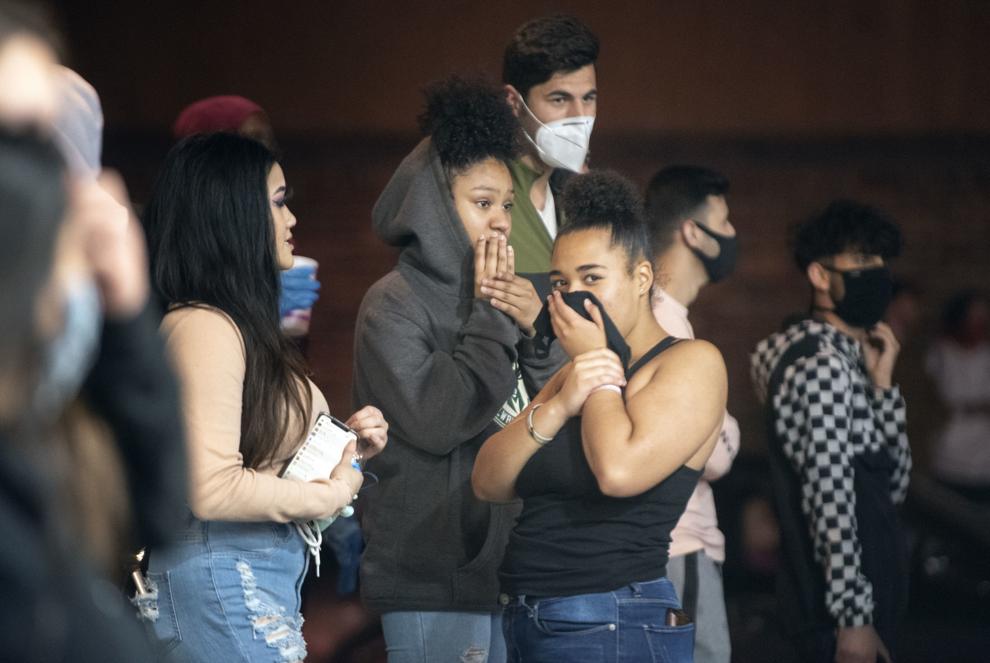 Early Morning Protest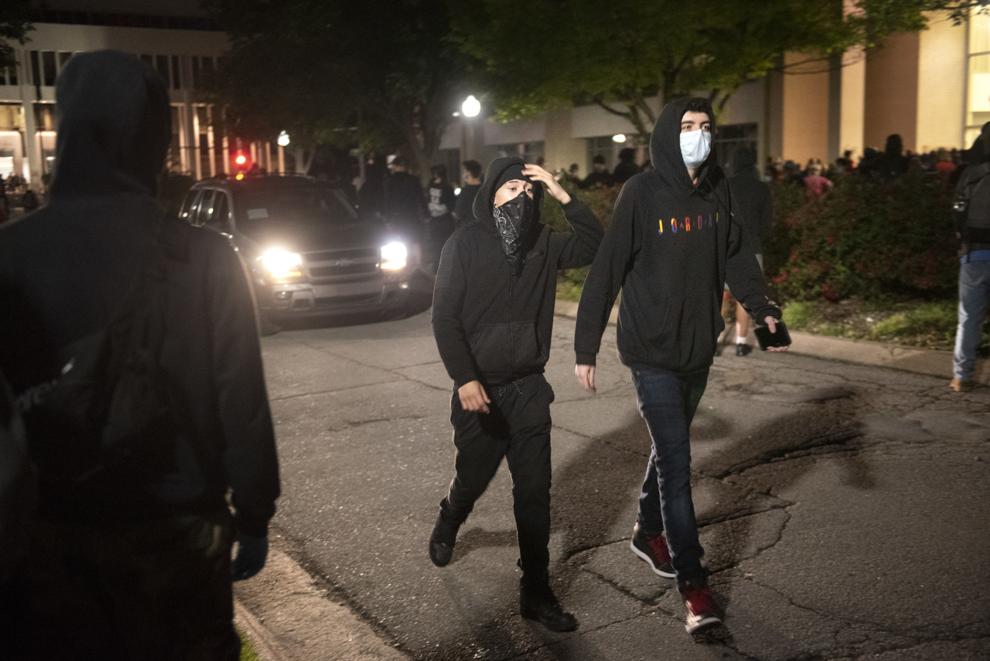 Early Morning Protest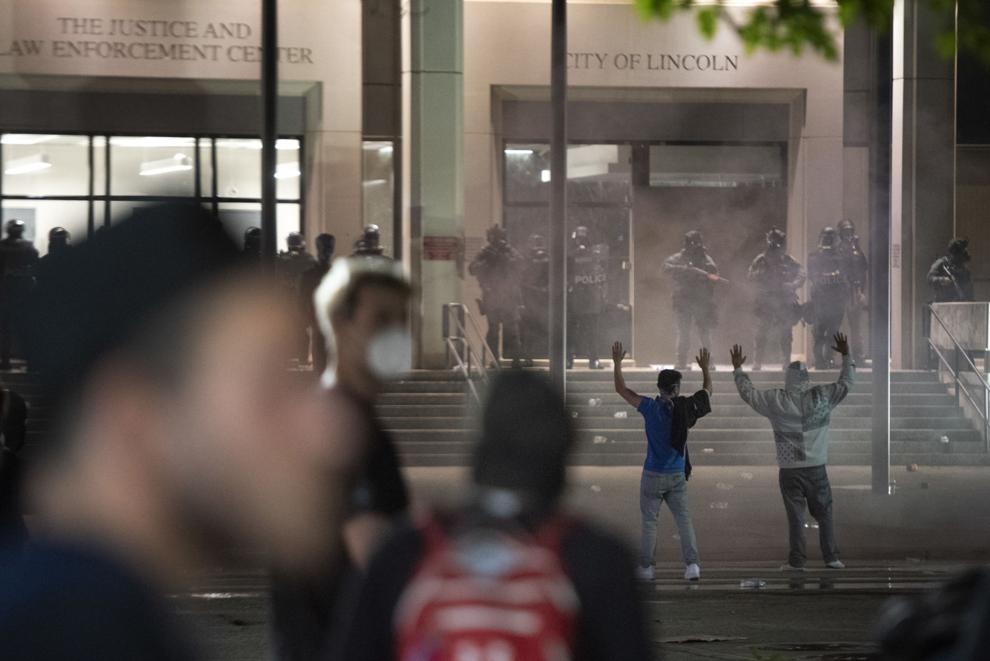 Watch Now: Saturday night protests in downtown Lincoln Part 2
Watch Now: Protests erupt into violence in Lincoln Saturday night
Protest and Cleanup, 5.31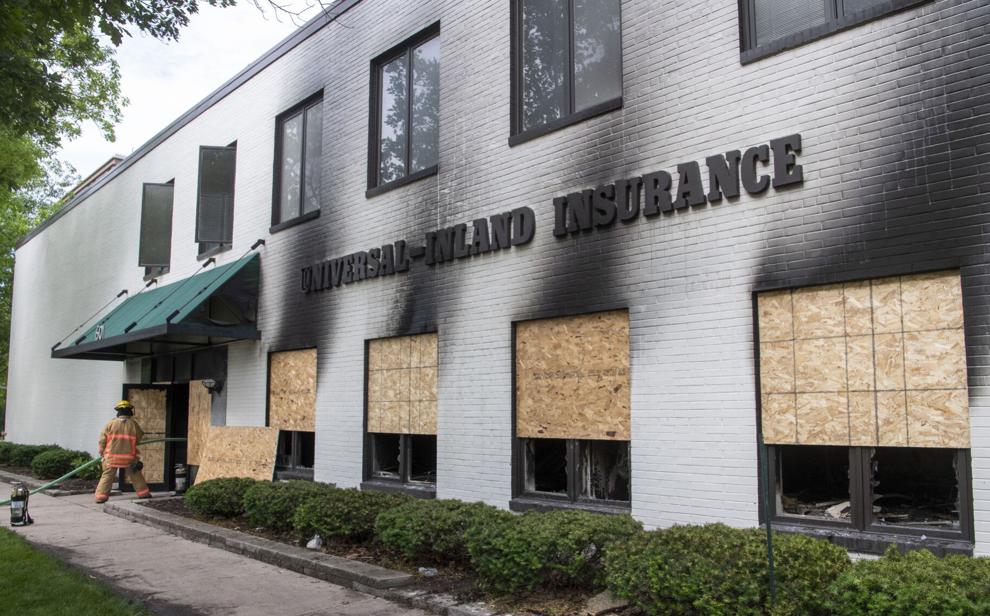 Protest and Cleanup, 5.31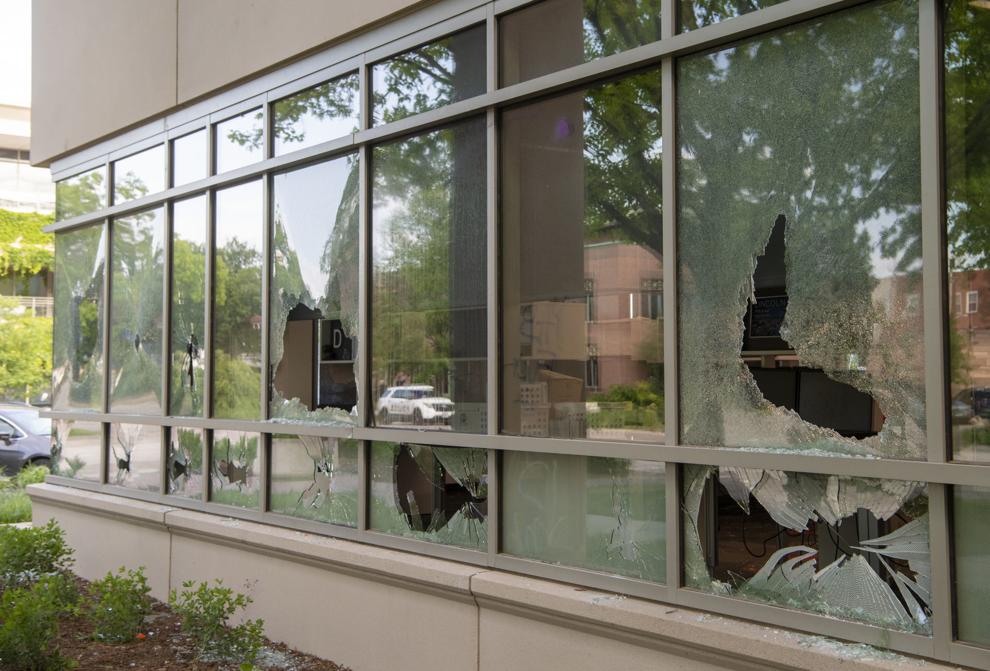 Protest and Cleanup, 5.31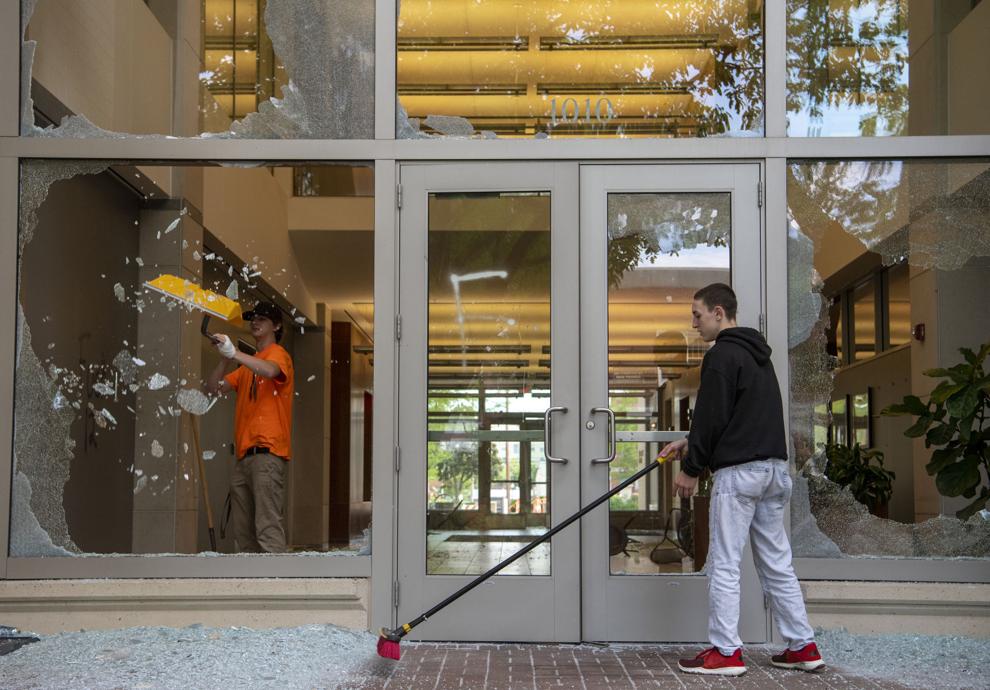 Protest and Cleanup, 5.31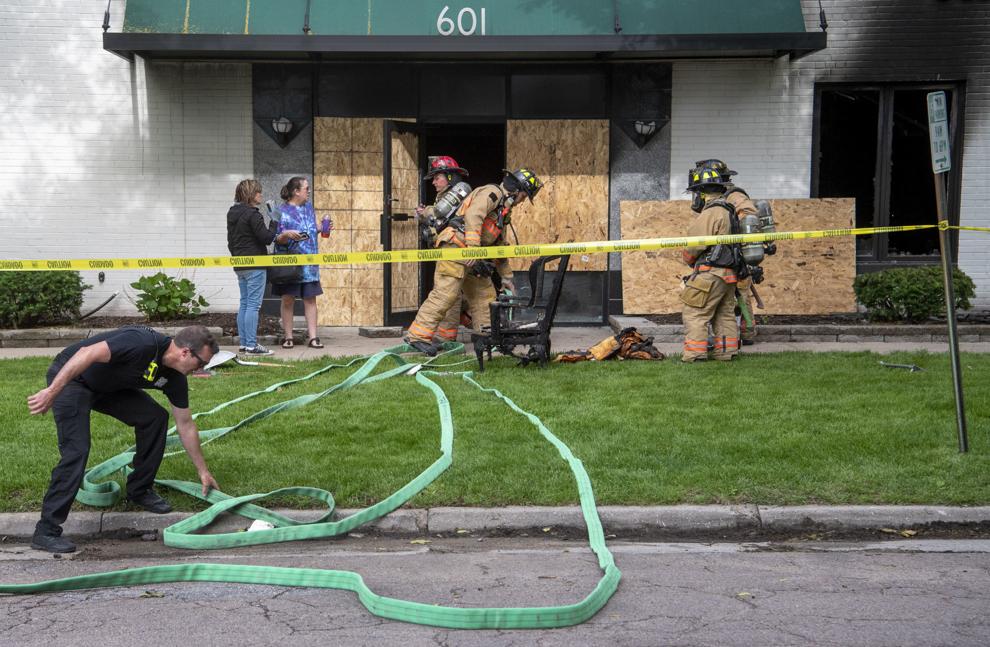 Protest and Cleanup, 5.31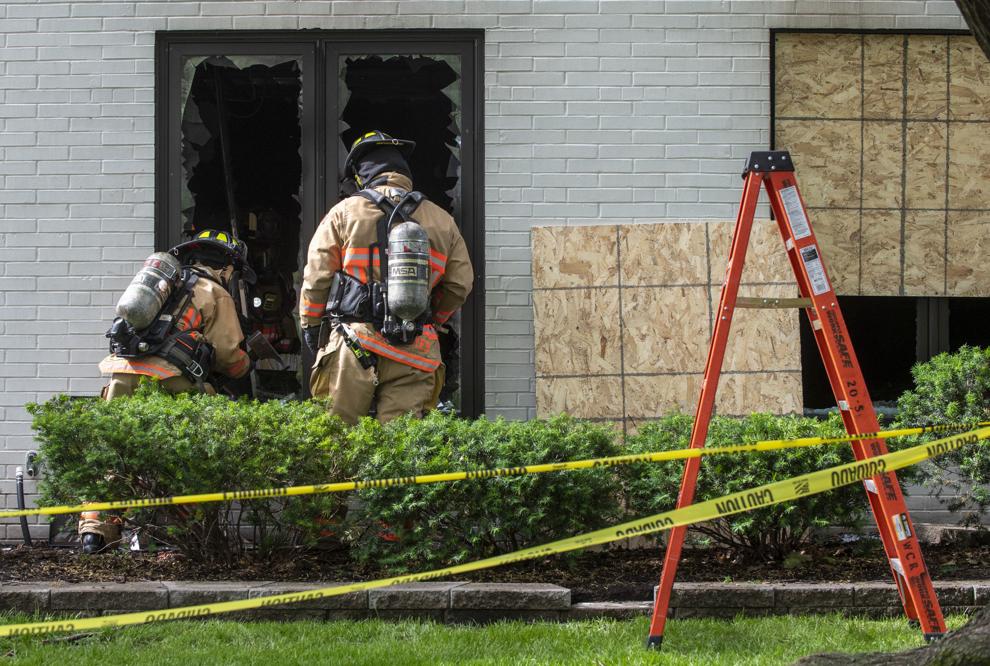 Protest and Cleanup, 5.31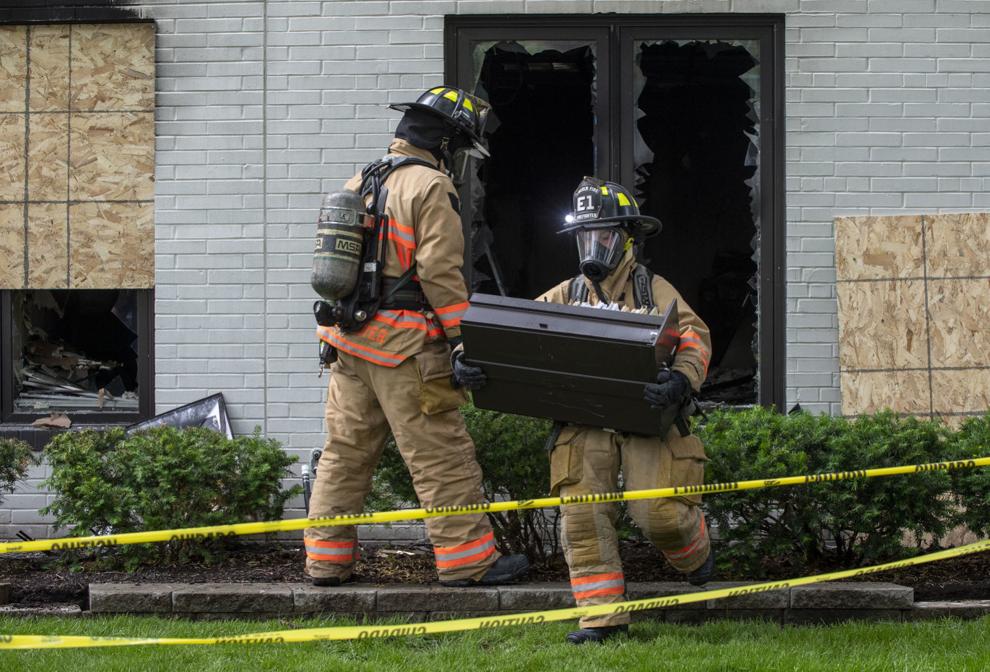 Protest and Cleanup, 5.31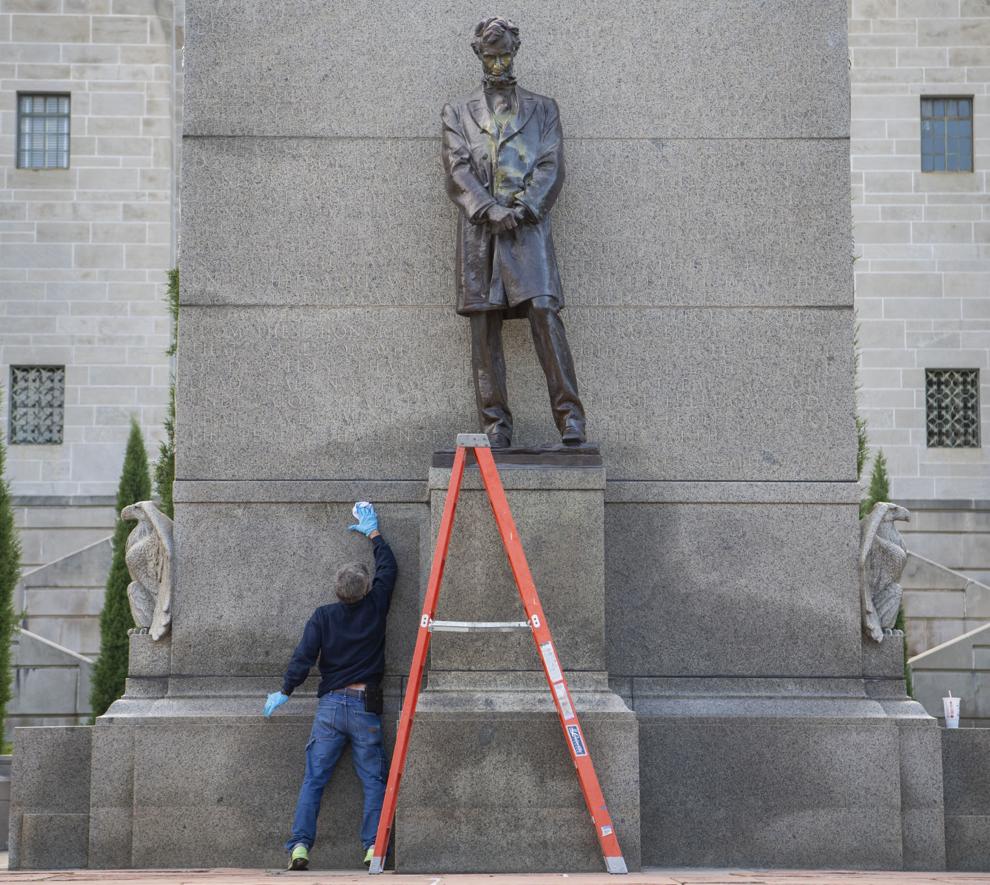 Protest and Cleanup, 5.31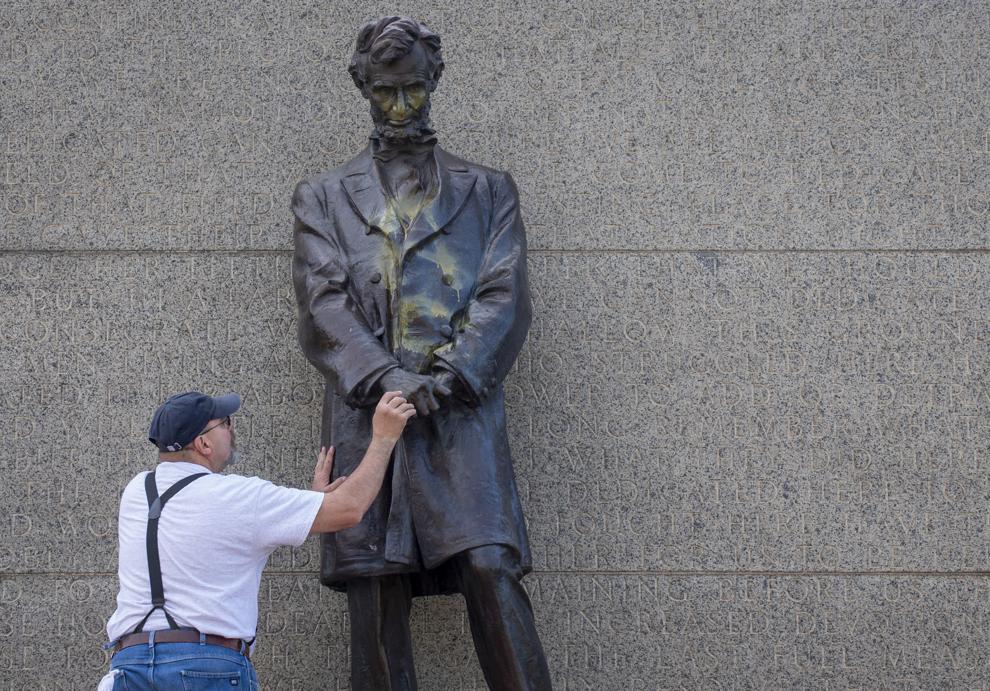 Watch Now: Morning-after view of damage from Saturday night's violence in Lincoln
George Floyd Protest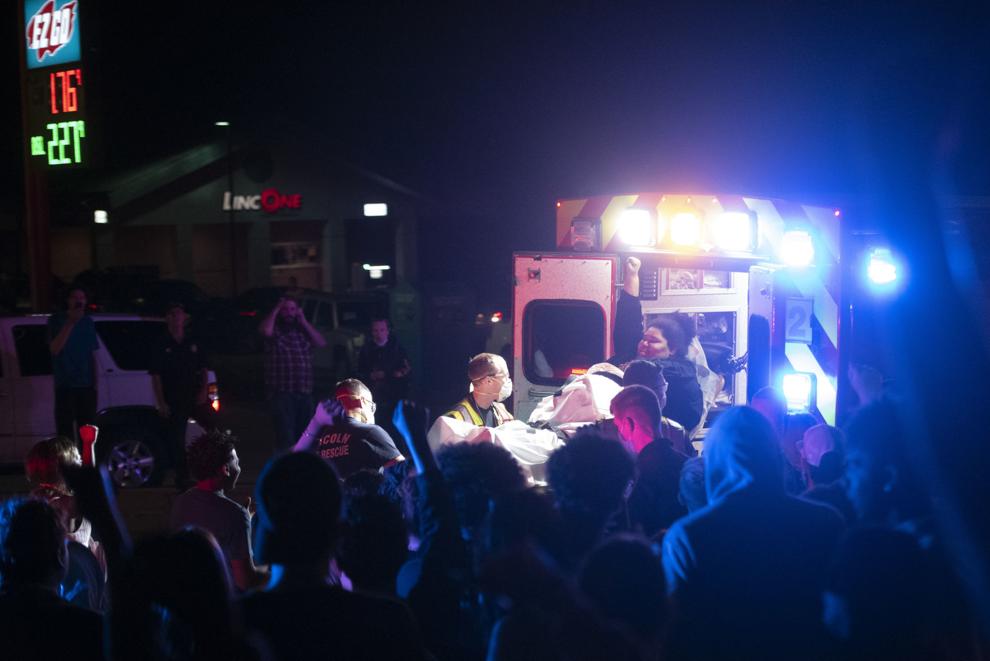 Protest and Cleanup, 5.31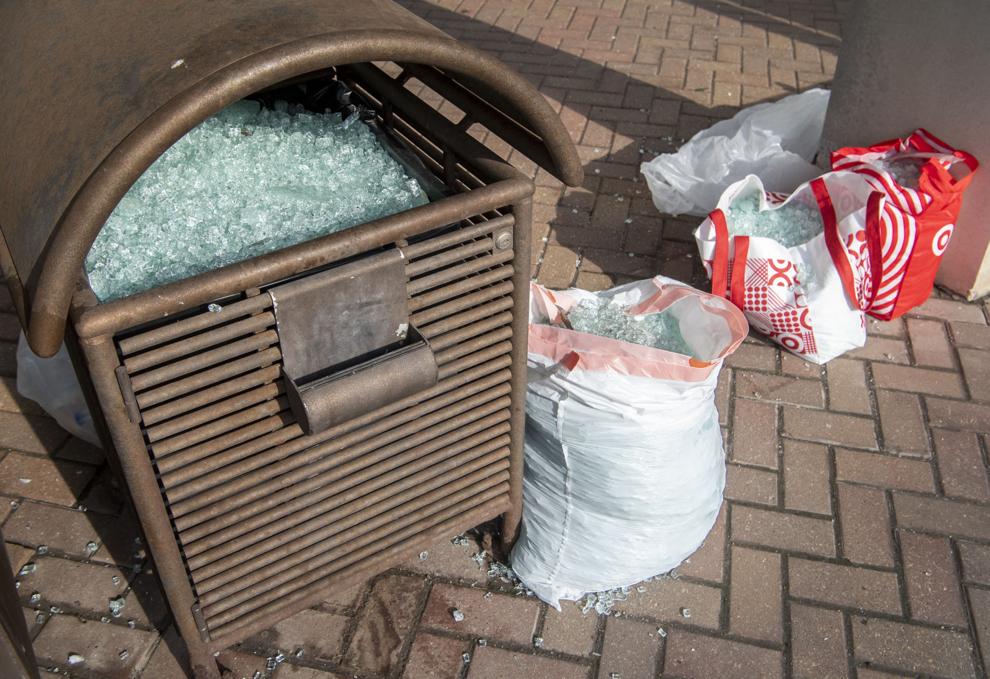 Protest and Cleanup, 5.31
Protest and Cleanup, 5.31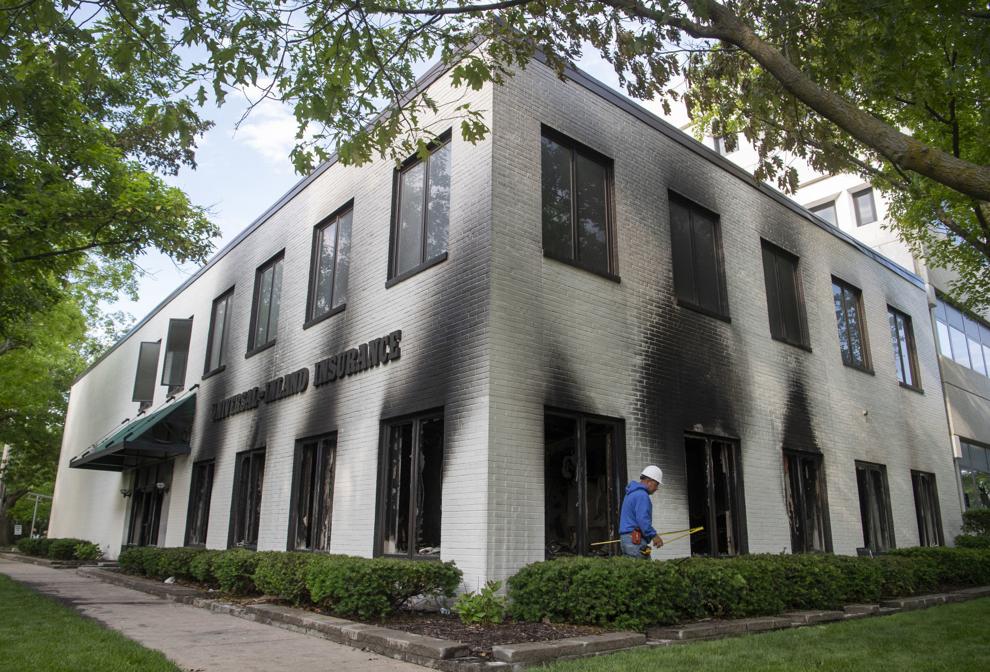 Protest and Cleanup, 5.31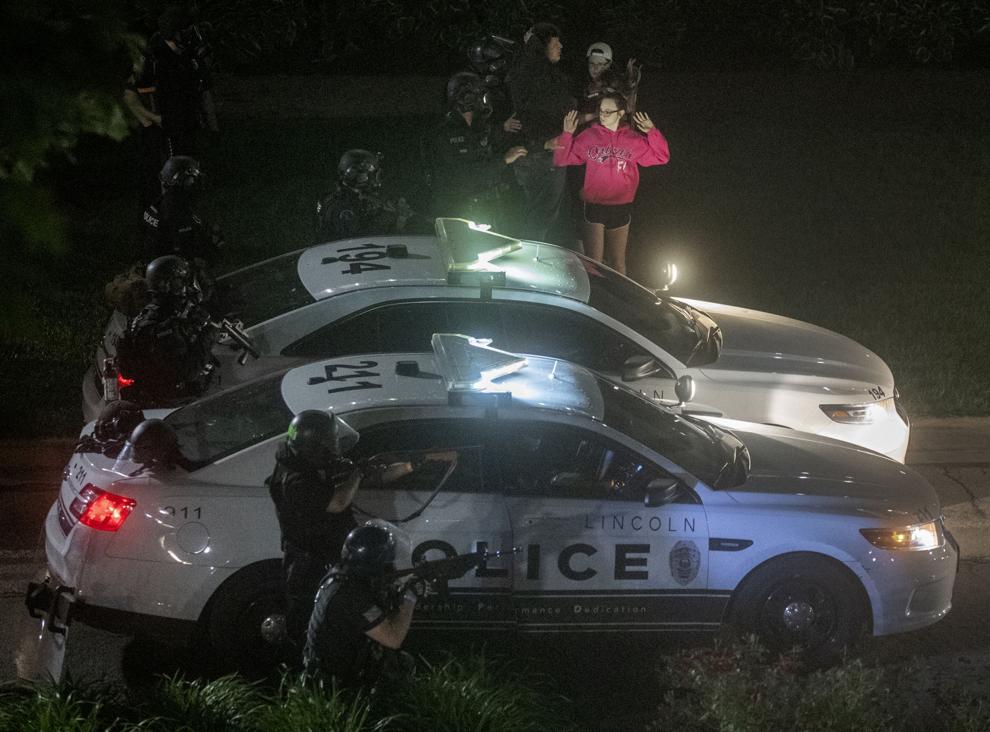 Protest and Cleanup, 5.31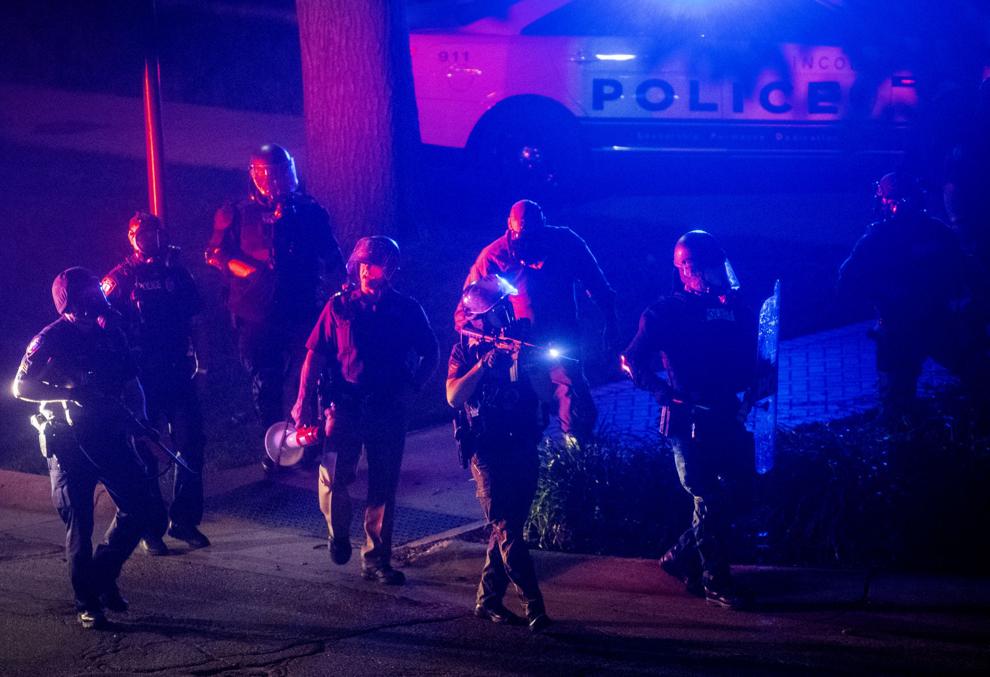 Protest and Cleanup, 5.31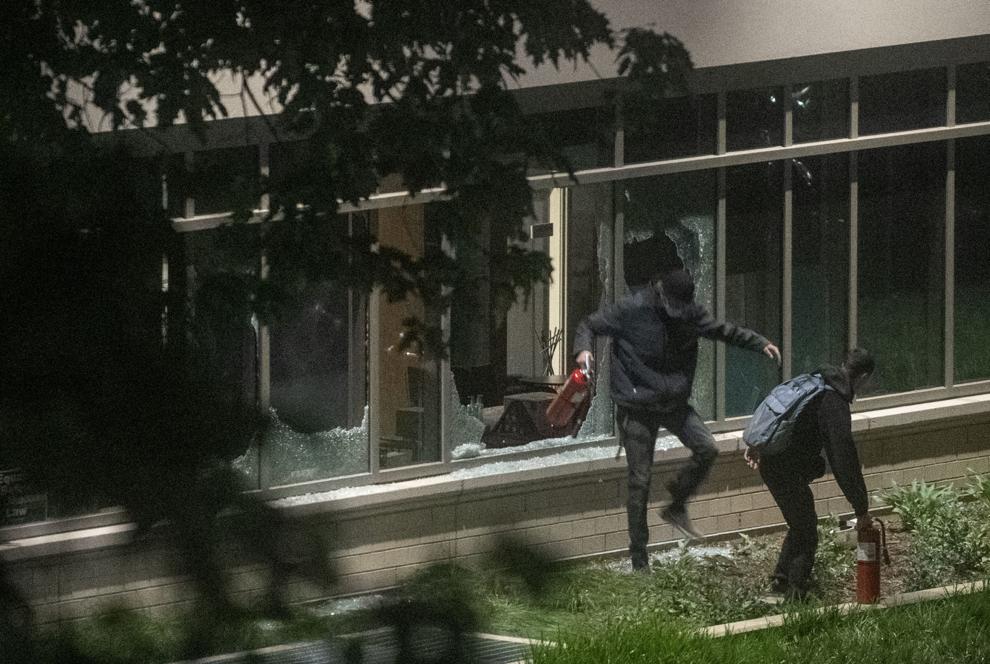 Watch: Volunteers help businesses clean up Lincoln Mall
WATCH NOW: Mayor Leirion Gaylor Baird provides updates on protests in Lincoln
Sunday protest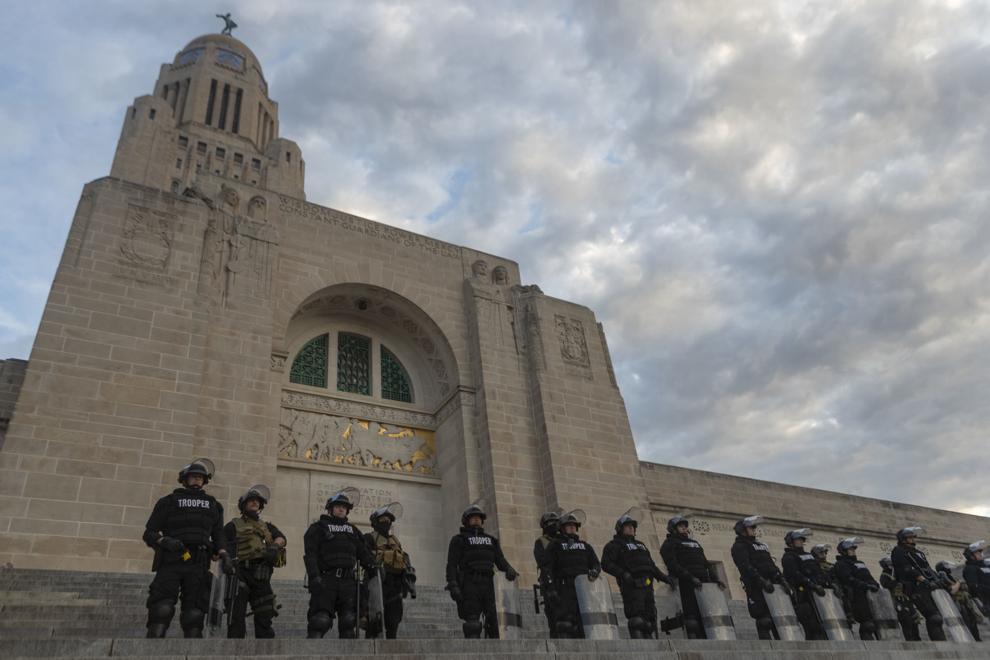 WATCH NOW: Protests over George Floyd's death continue outside state Capitol on Sunday
BLM Peaceful Protest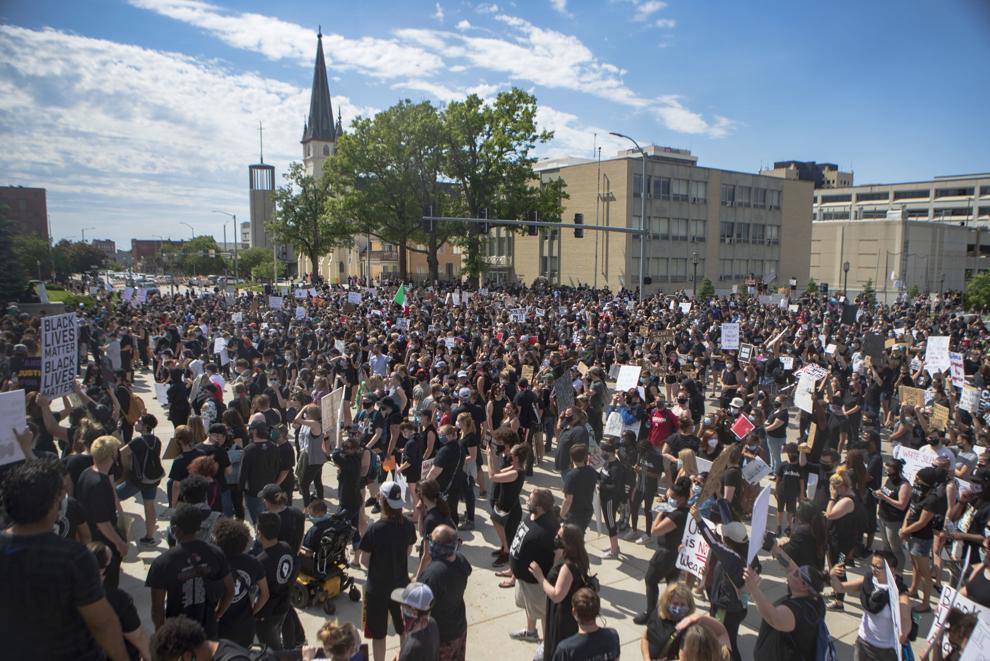 BLM Peaceful Protest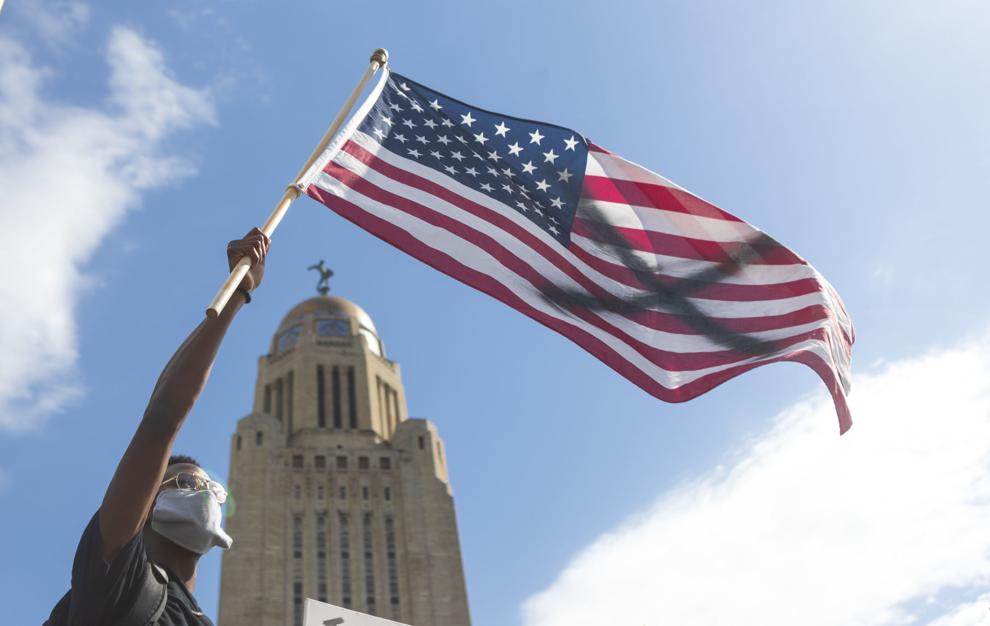 BLM Peaceful Protest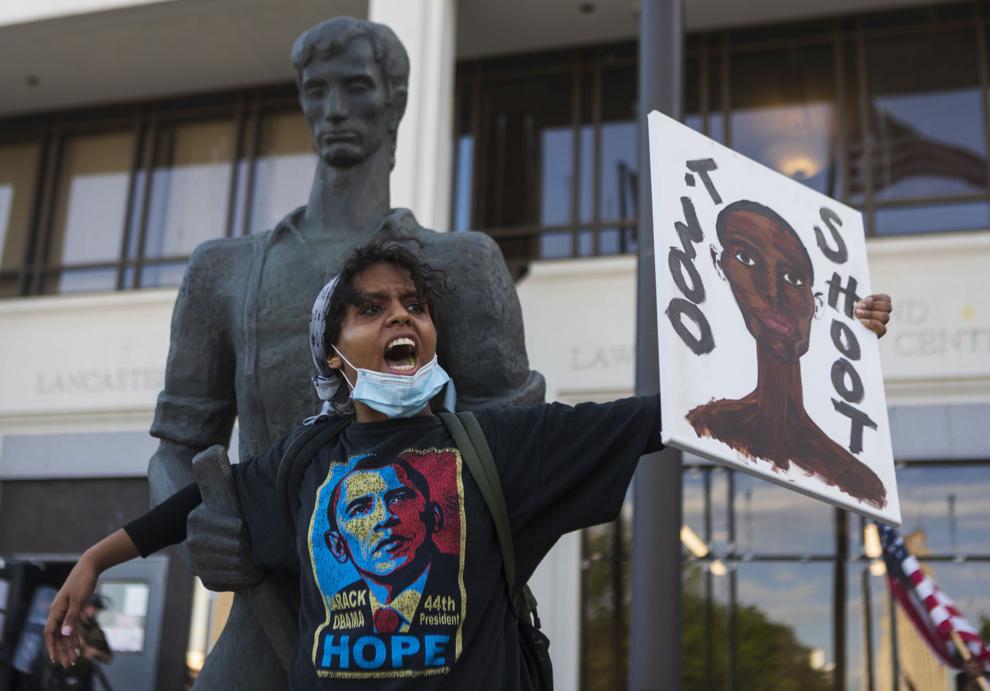 BLM Peaceful Protest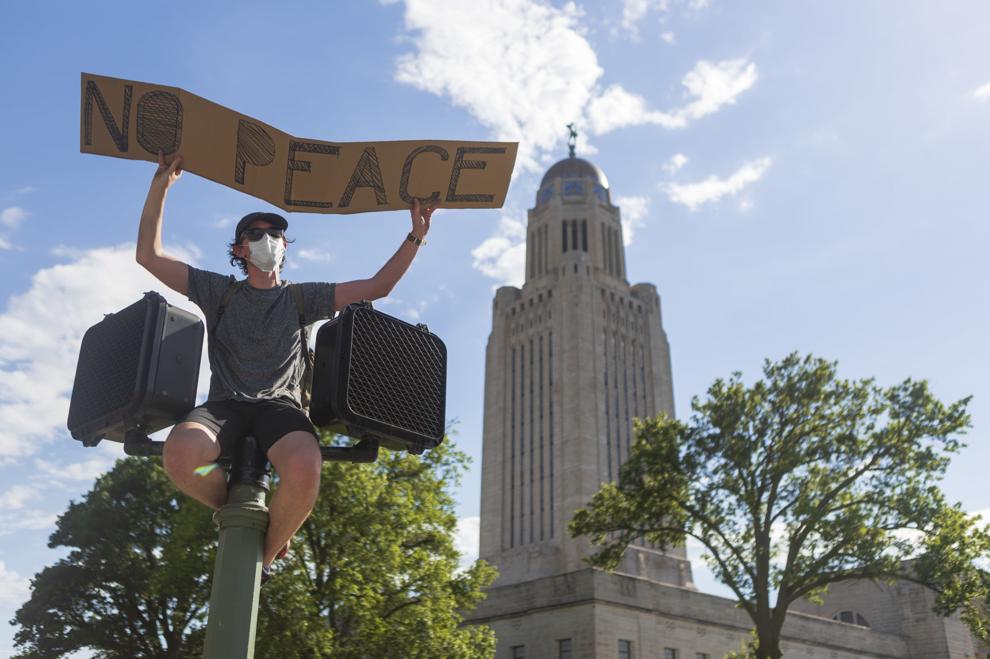 BLM Peaceful Protest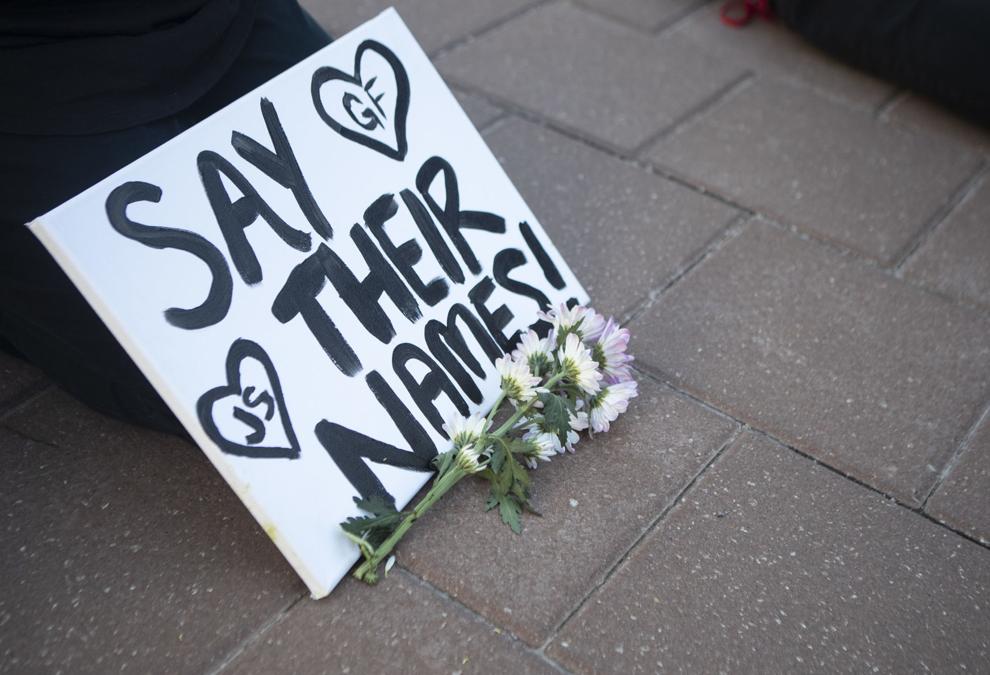 BLM Peaceful Protest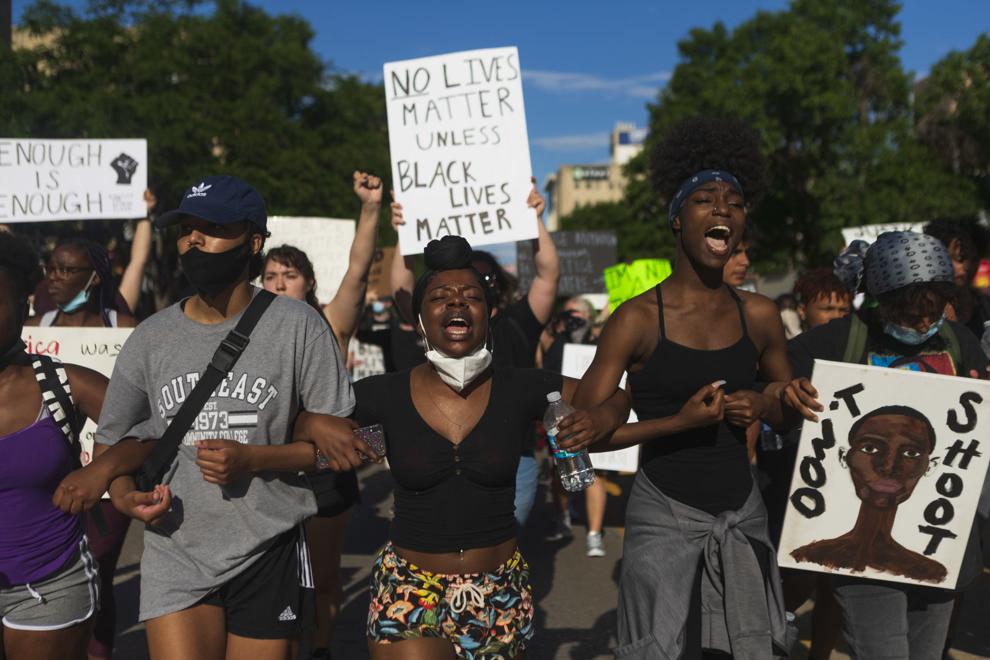 BLM Peaceful Protest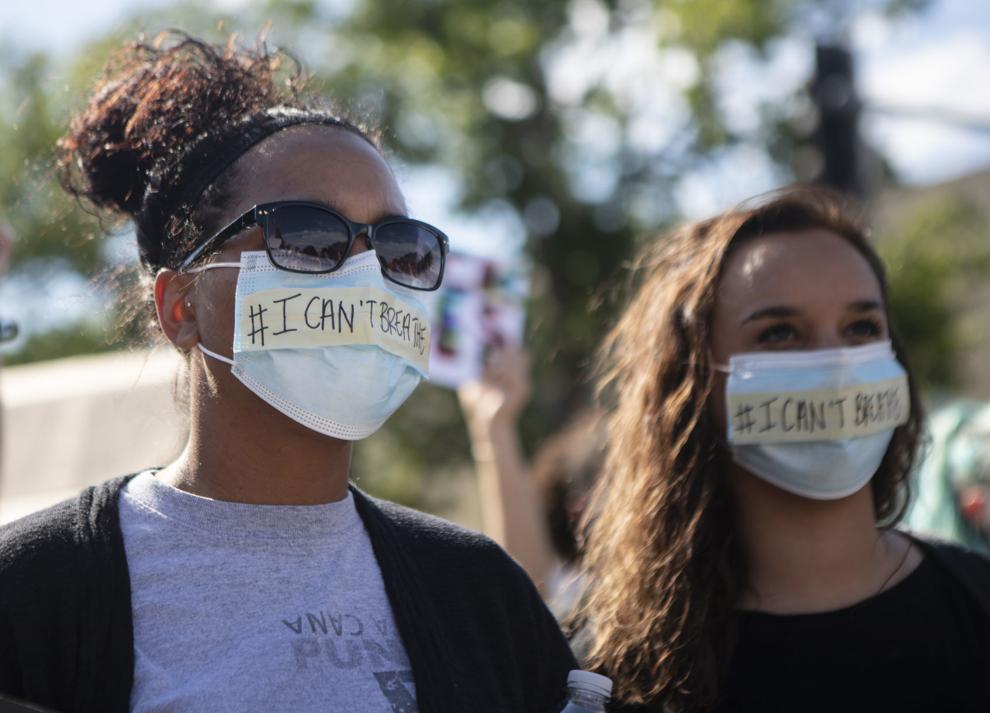 BLM Peaceful Protest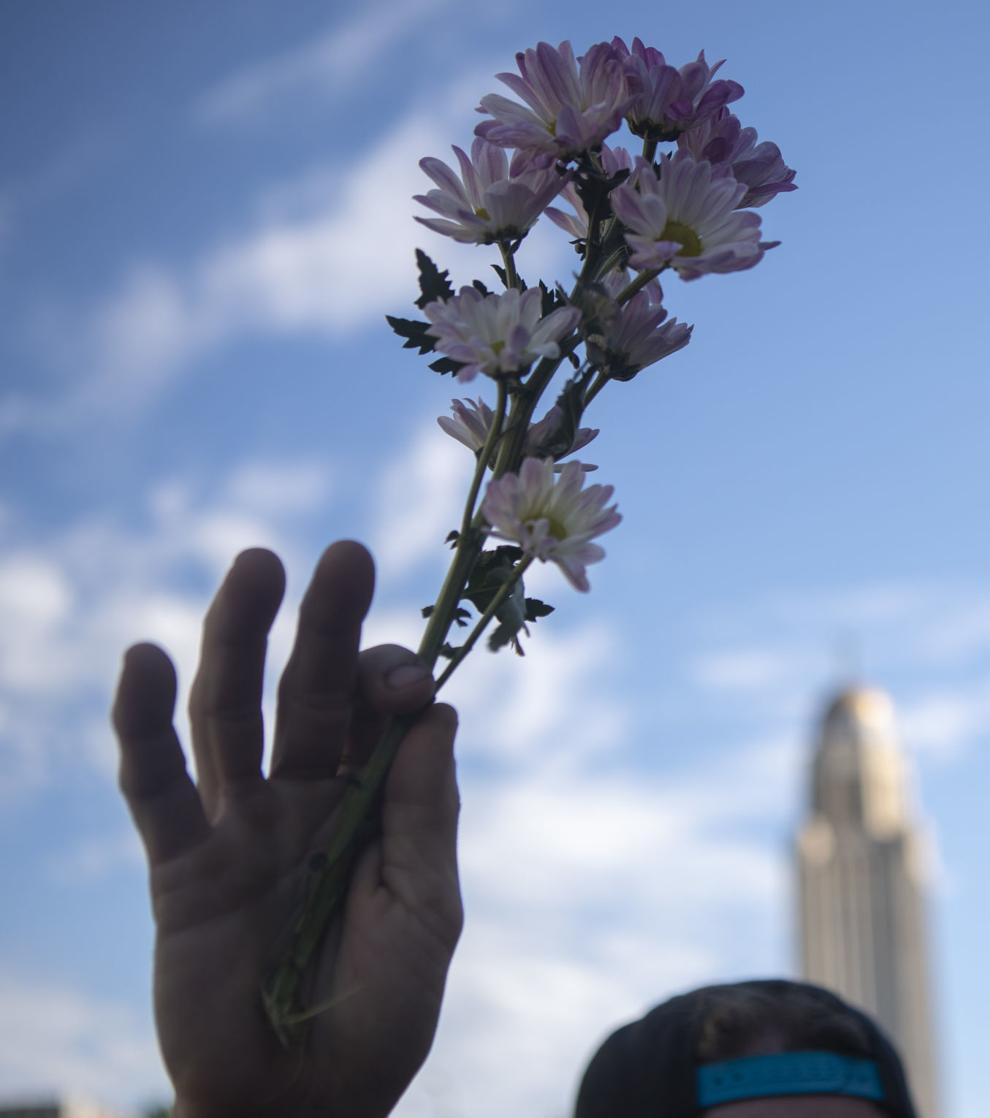 BLM Peaceful Protest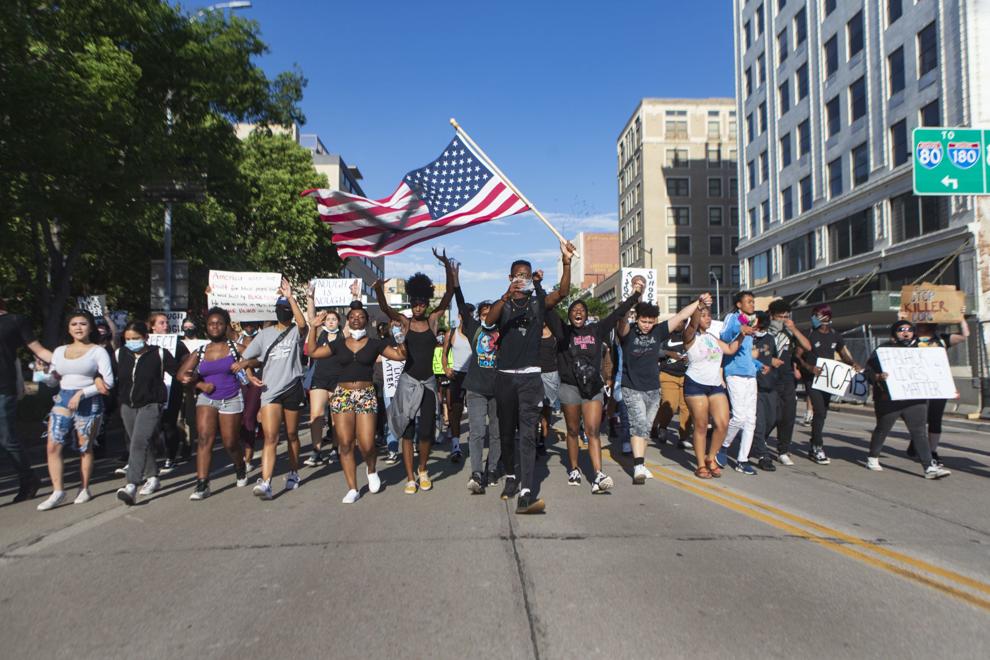 BLM peaceful protest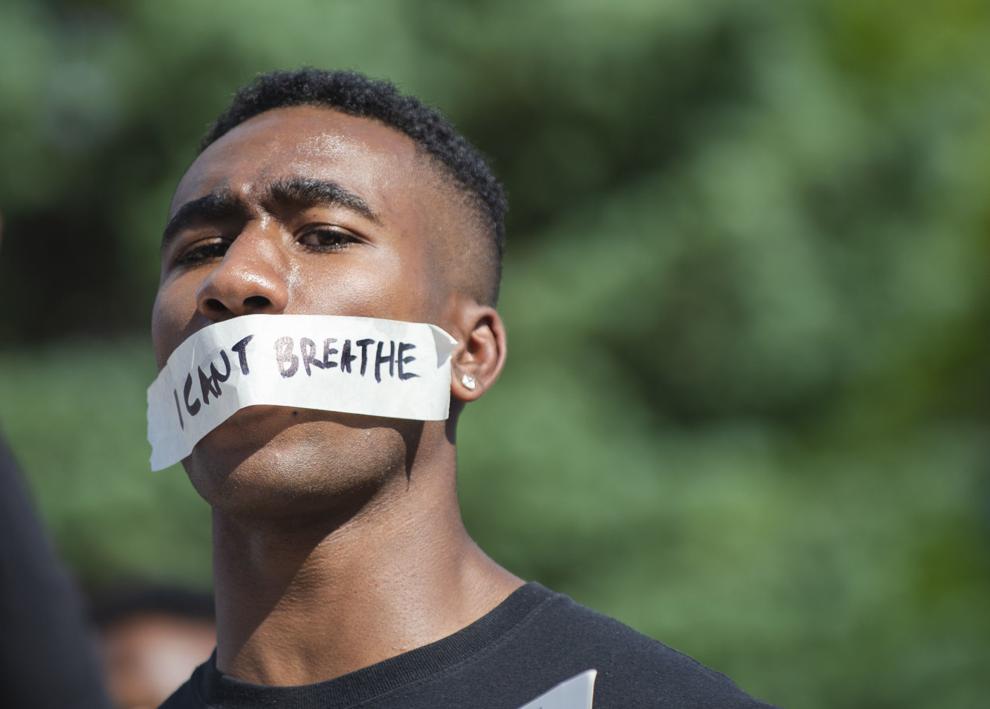 Watch Now: Rally outside State Capitol protests George Floyd's death
Watch Now: LJS reporter detained; some protesters arrested after Lincoln curfew
BLM Peaceful Protest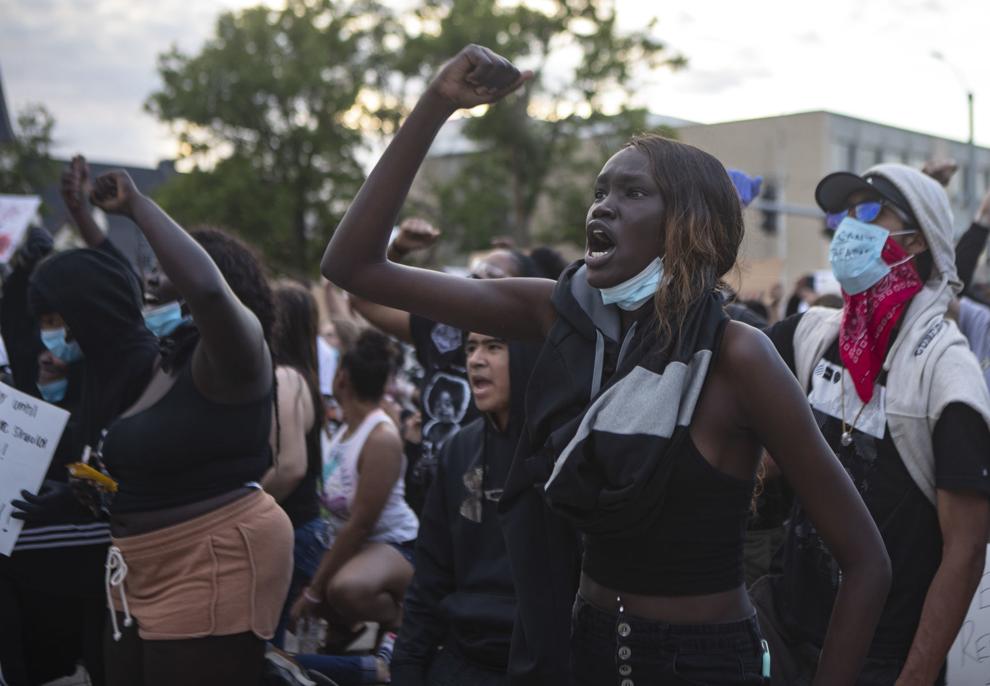 BLM Peaceful Protest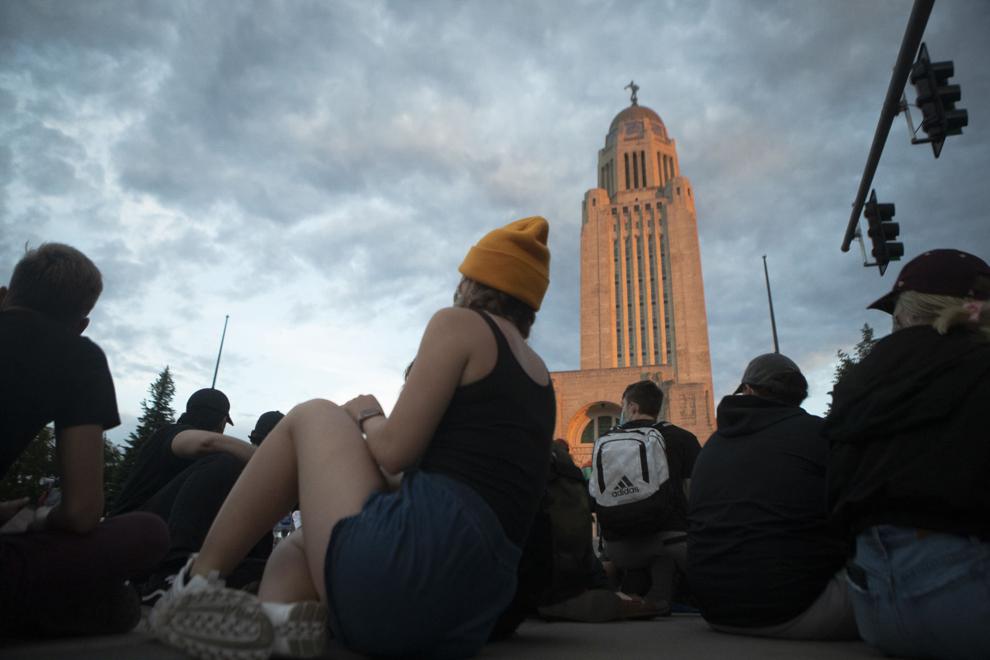 Sunday protest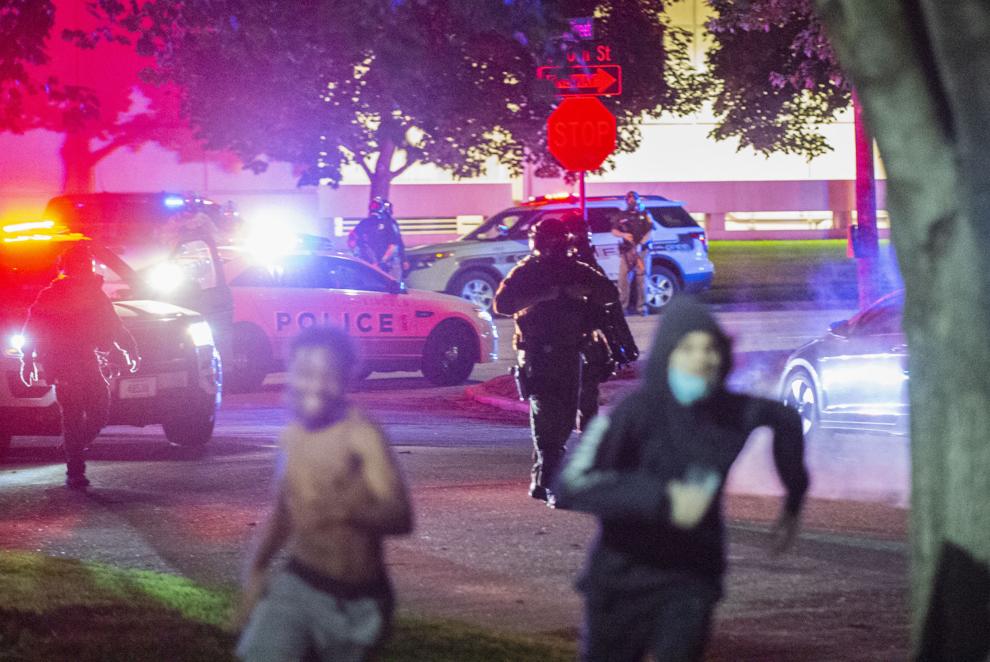 Sunday protest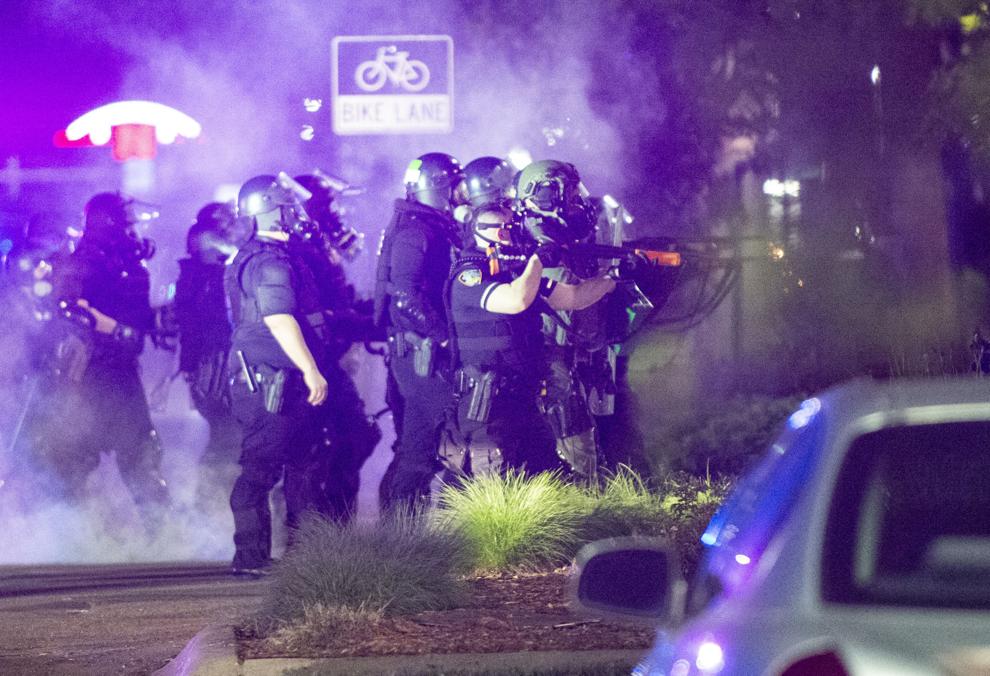 Sunday protest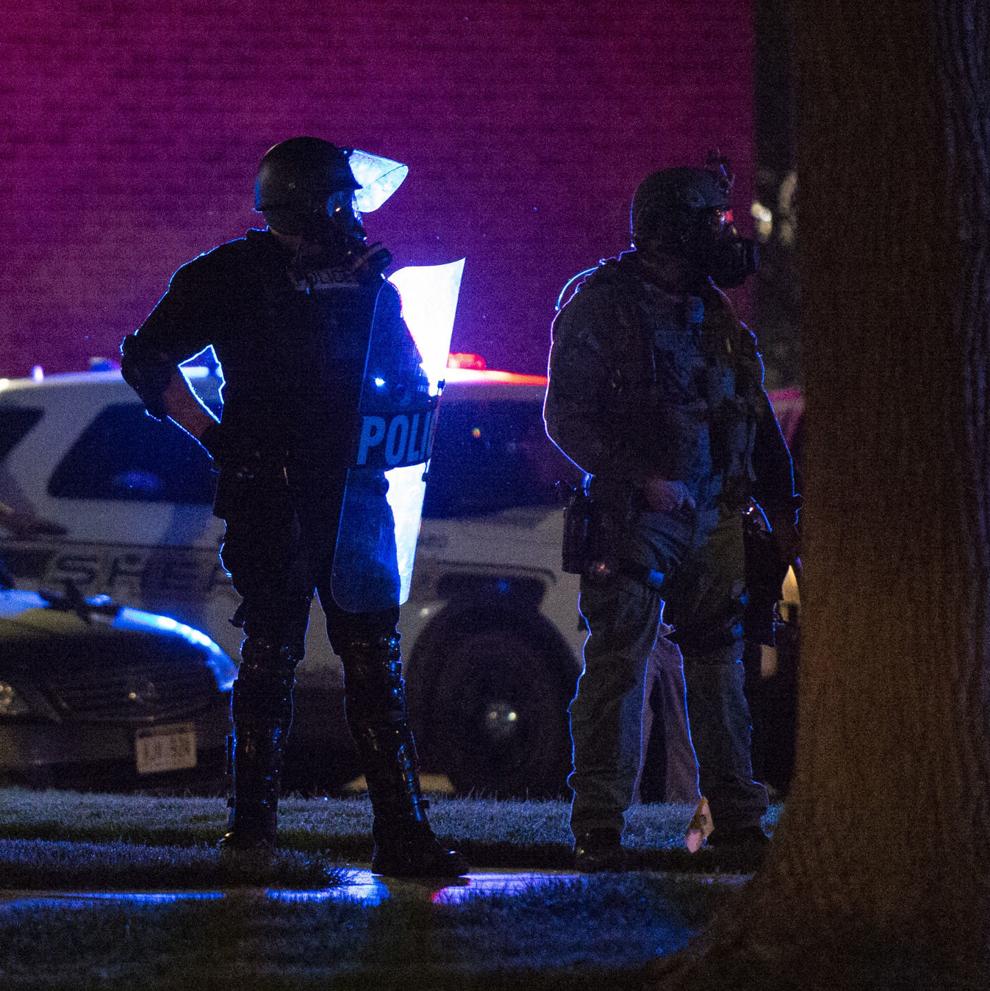 Sunday protest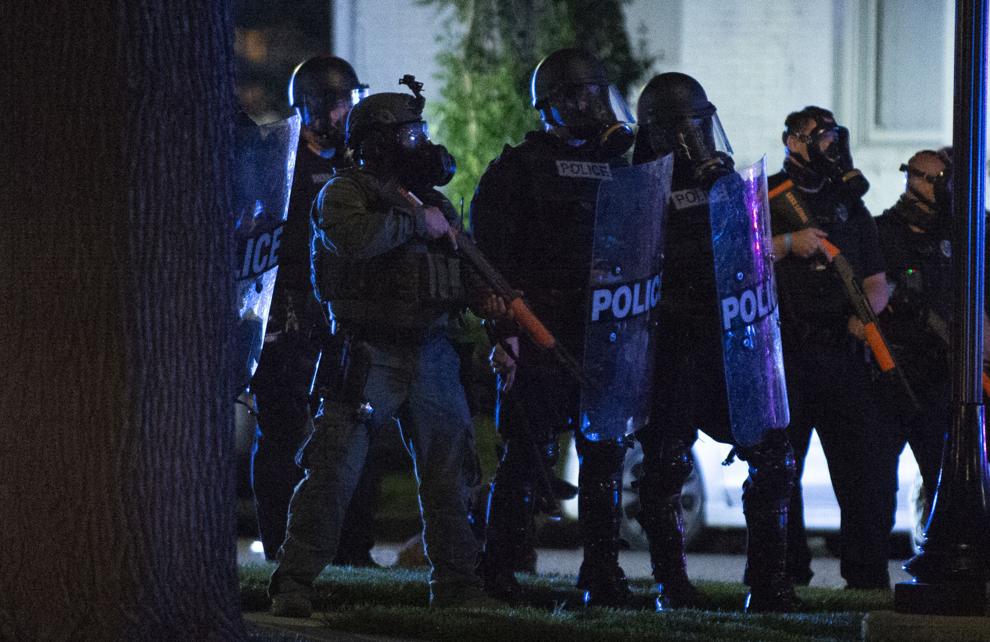 Sunday protest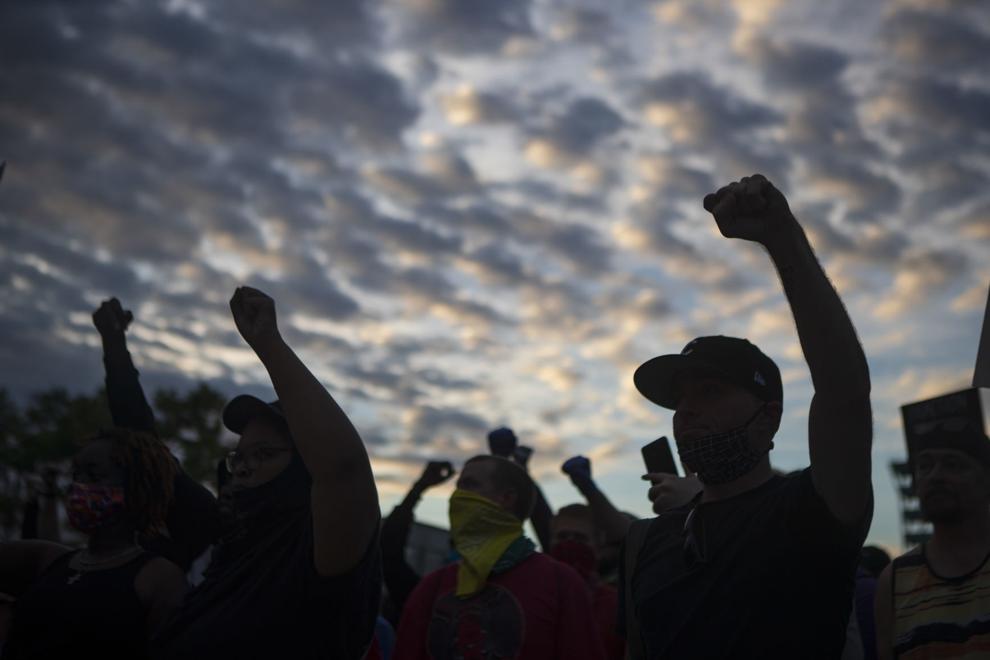 Sunday protest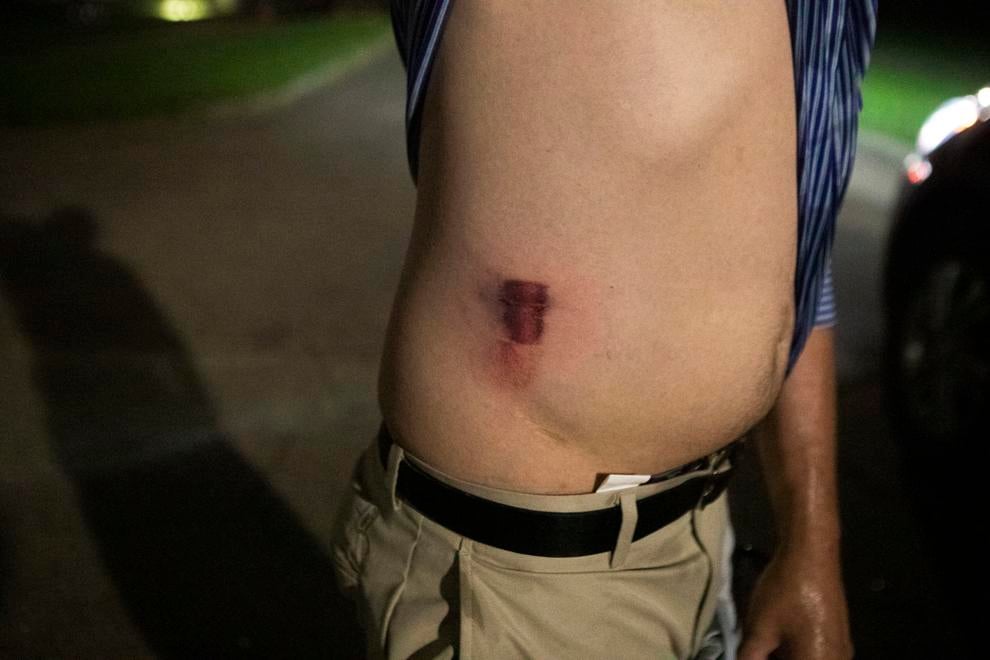 Sunday protest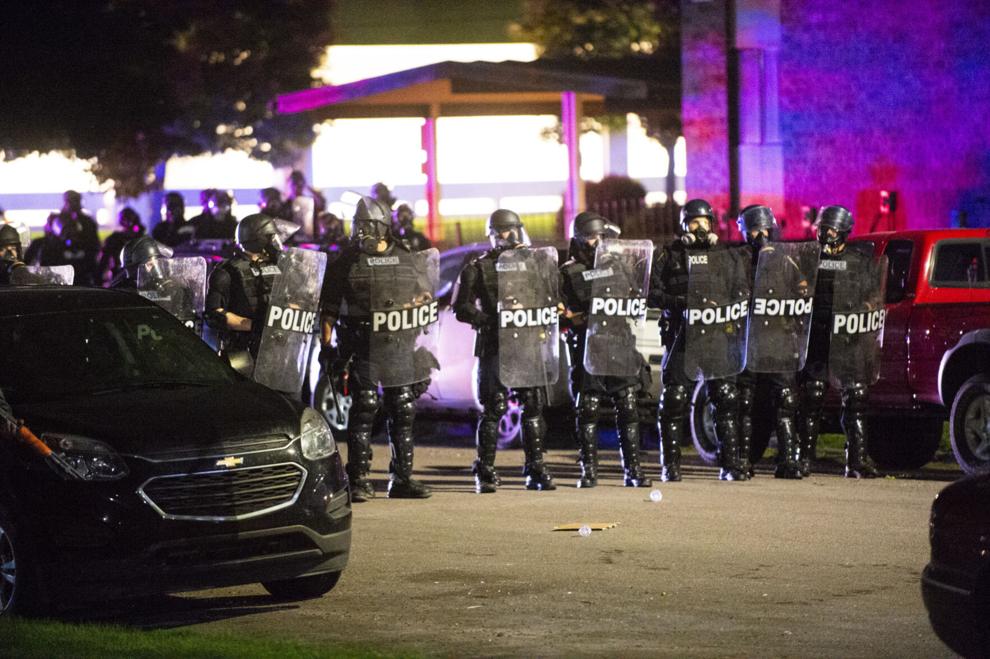 Sunday protest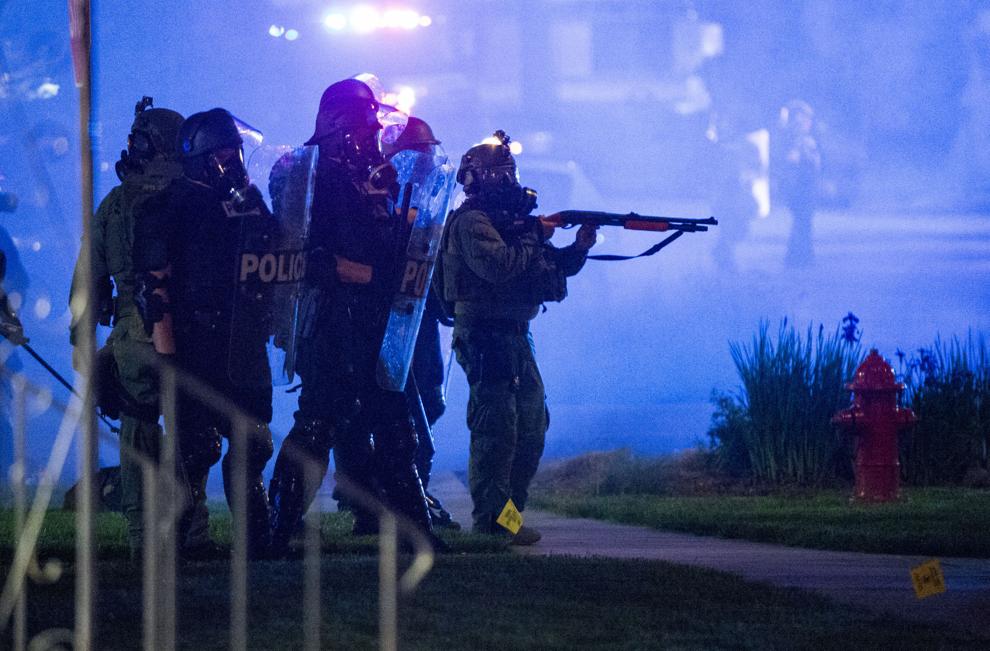 BLM Peaceful Protest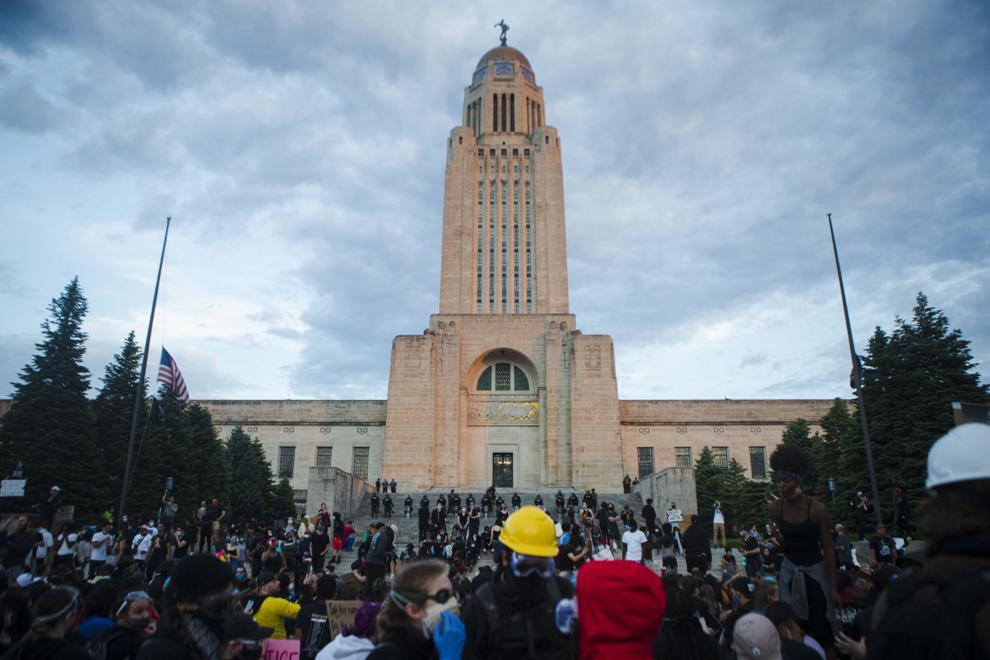 BLM Peaceful Protest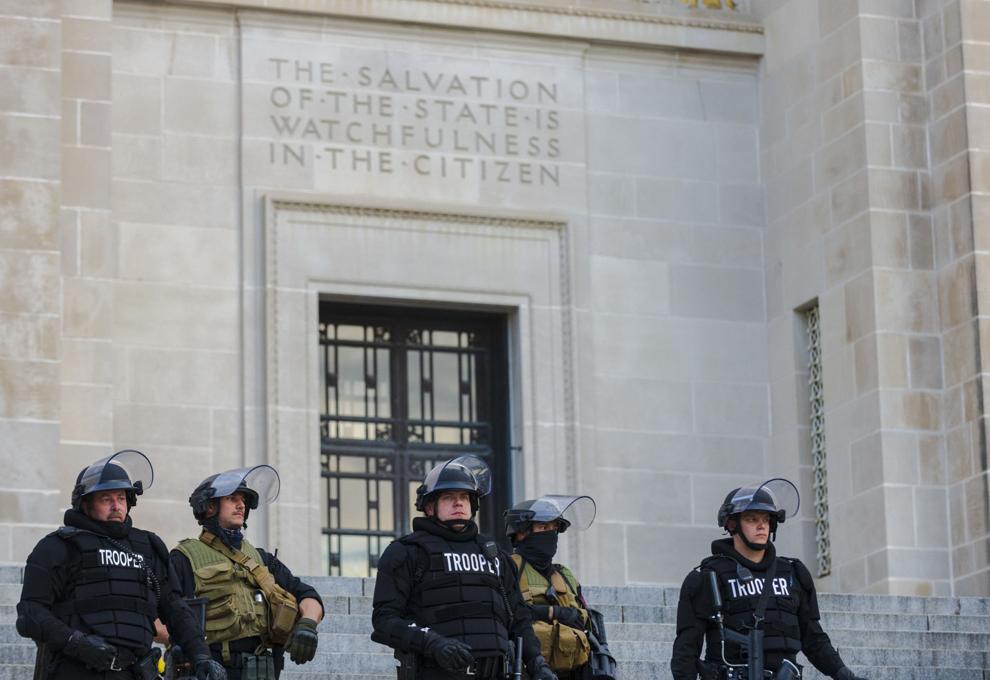 Watch Now: Sunday night protests in Lincoln
Watch Now: Curfew arrests on May 31
Watch Now: LSO video of curfew arrests May 31
Target Boarded Up, 6.1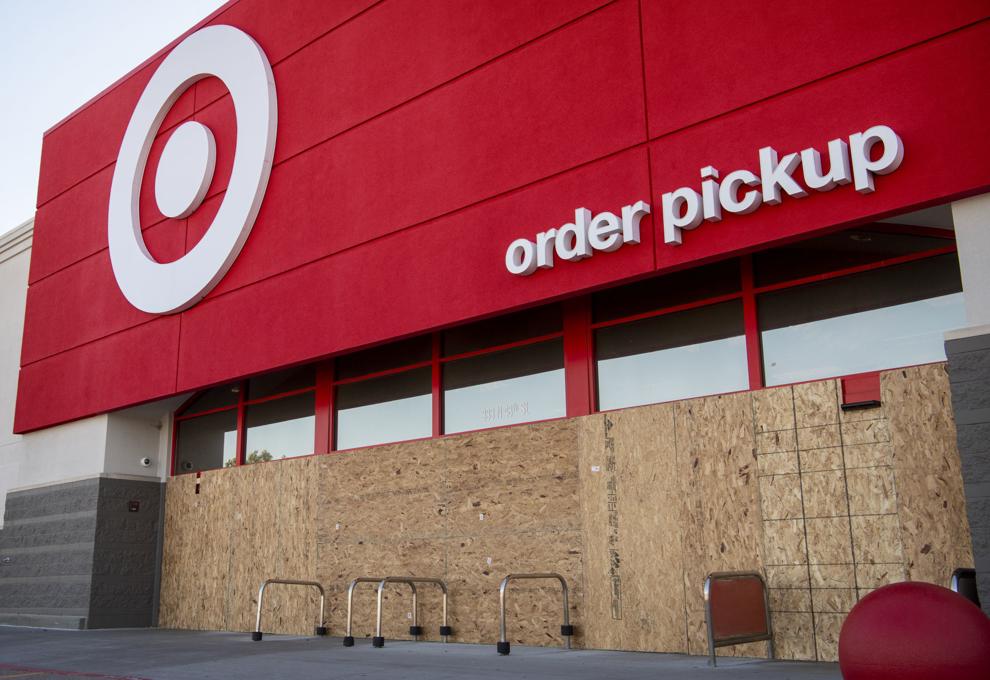 Protest, 6.1
Protest, 6.1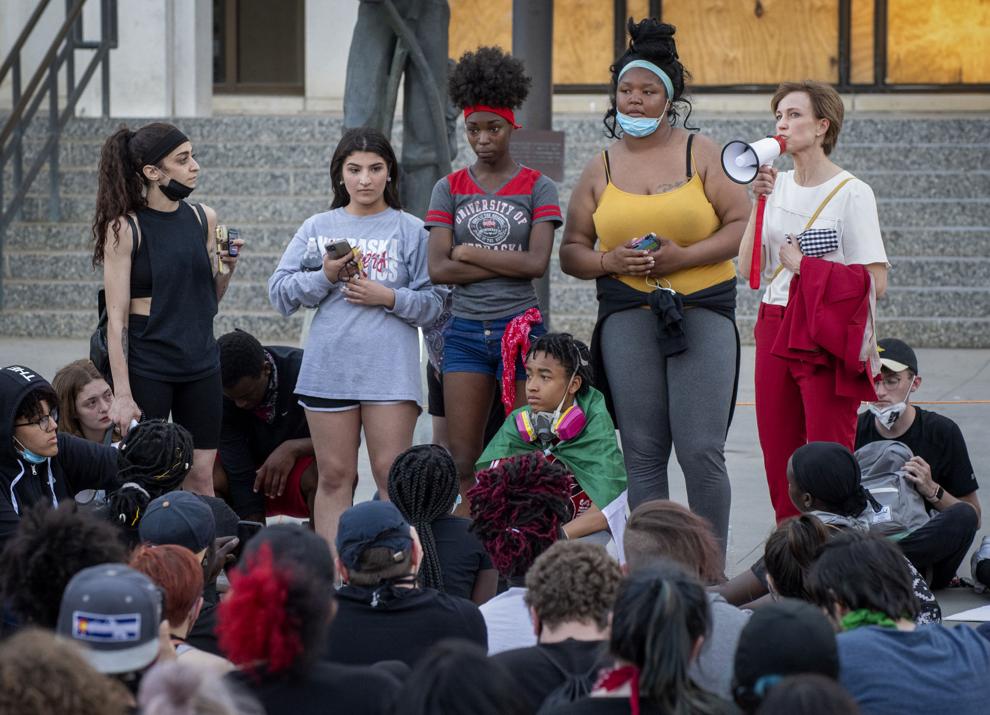 Protest, 6.1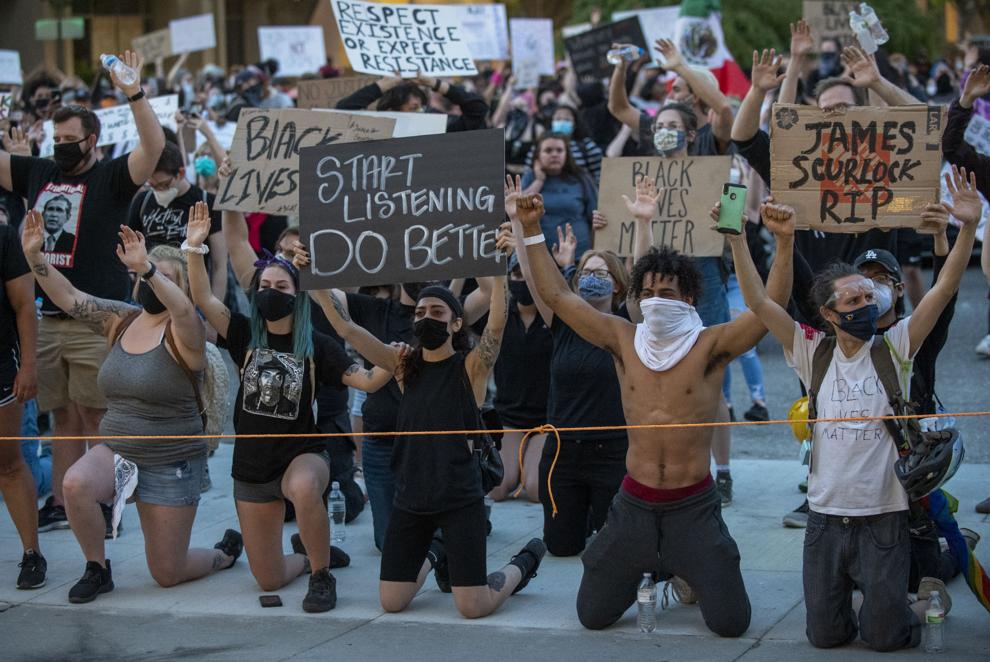 WATCH NOW: Monday night protests in Lincoln run smoothly
WATCH NOW: Marches, speeches highlight Tuesday night protests
Protest, 6.2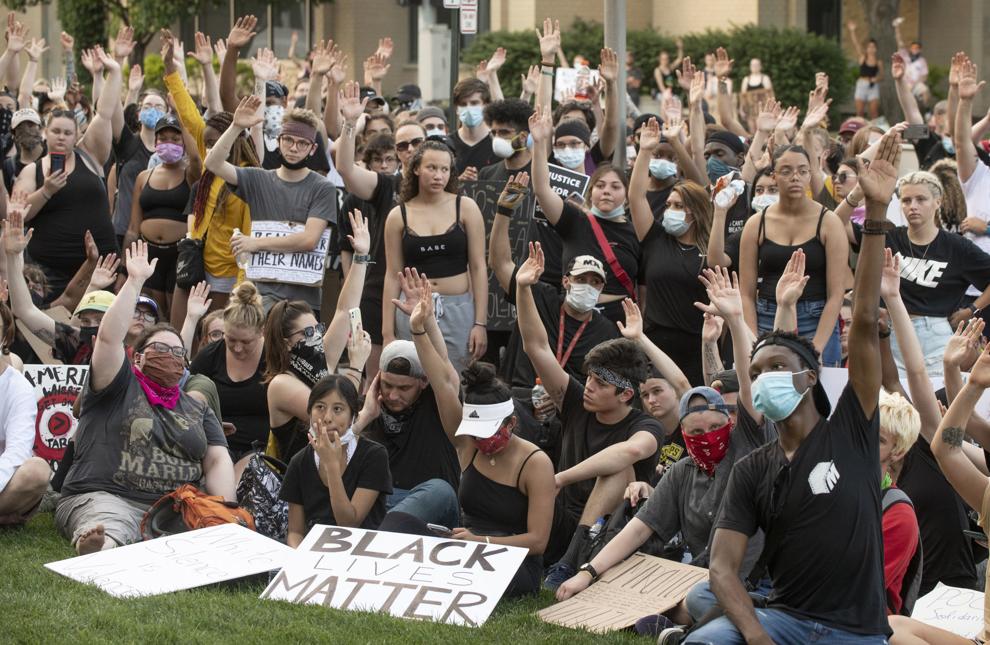 Protest, 6.2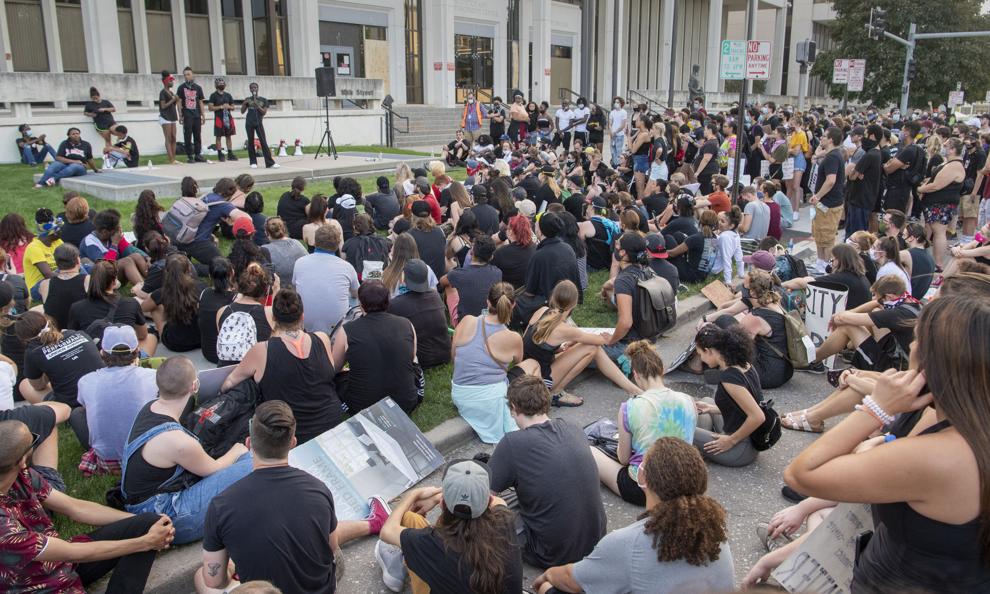 Protest, 6.2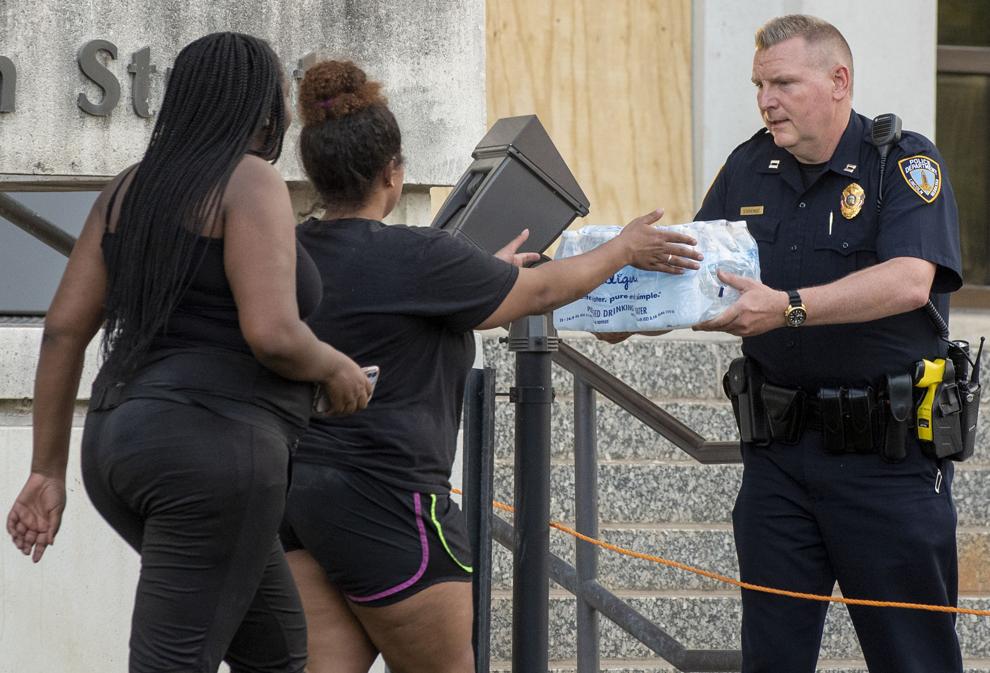 Protest, 6.2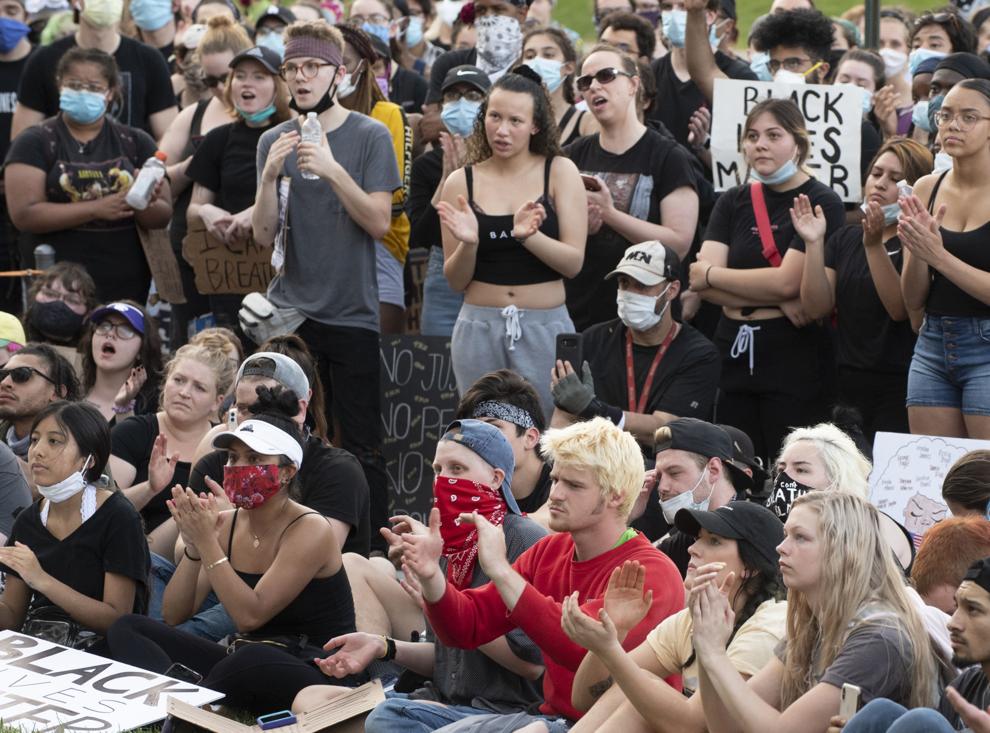 Protest, 6.2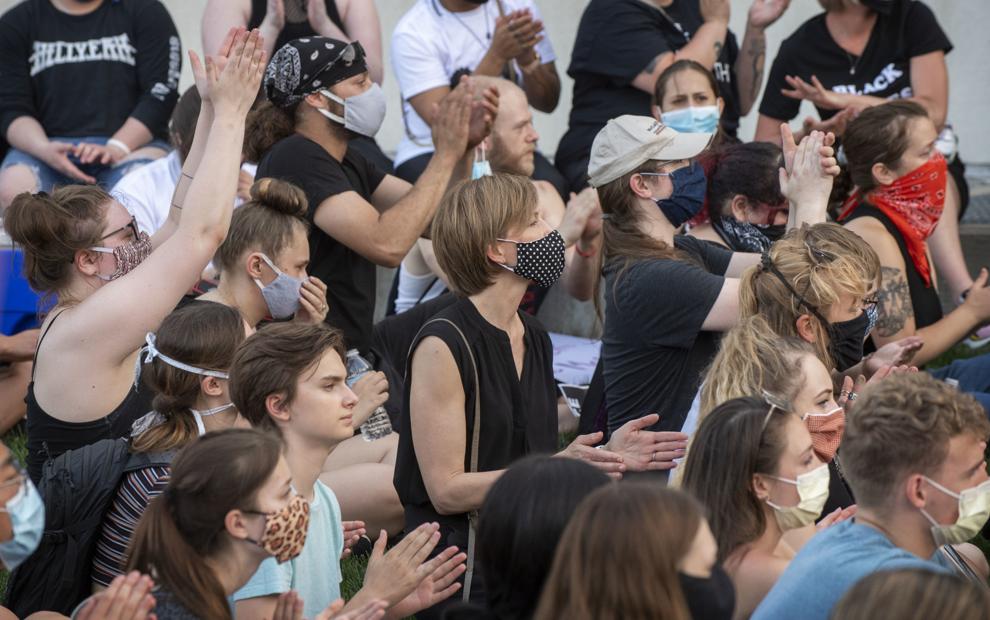 County-City Building protest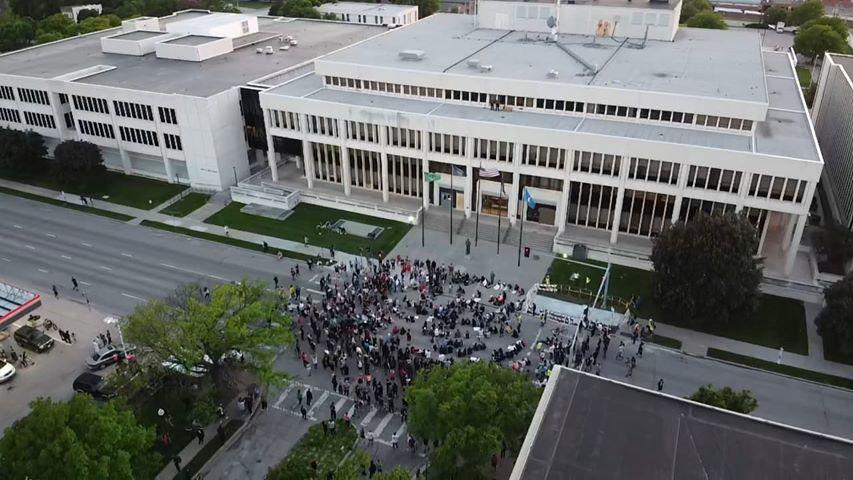 County-City Building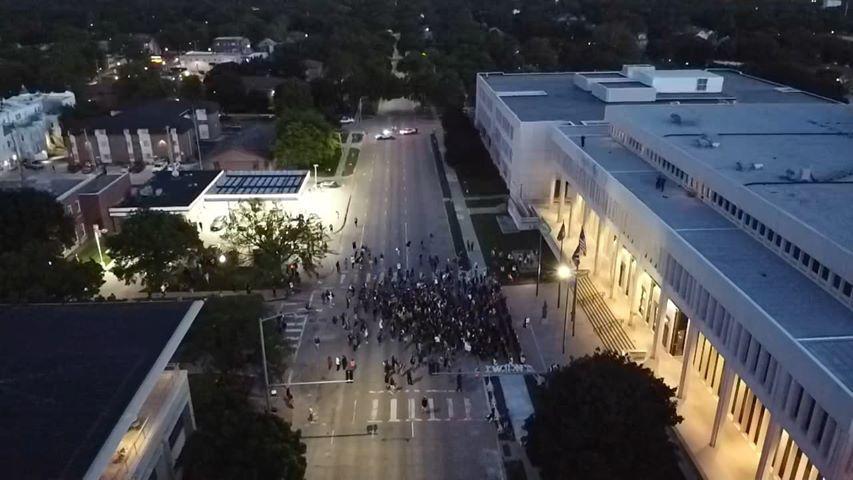 Protest, 6.3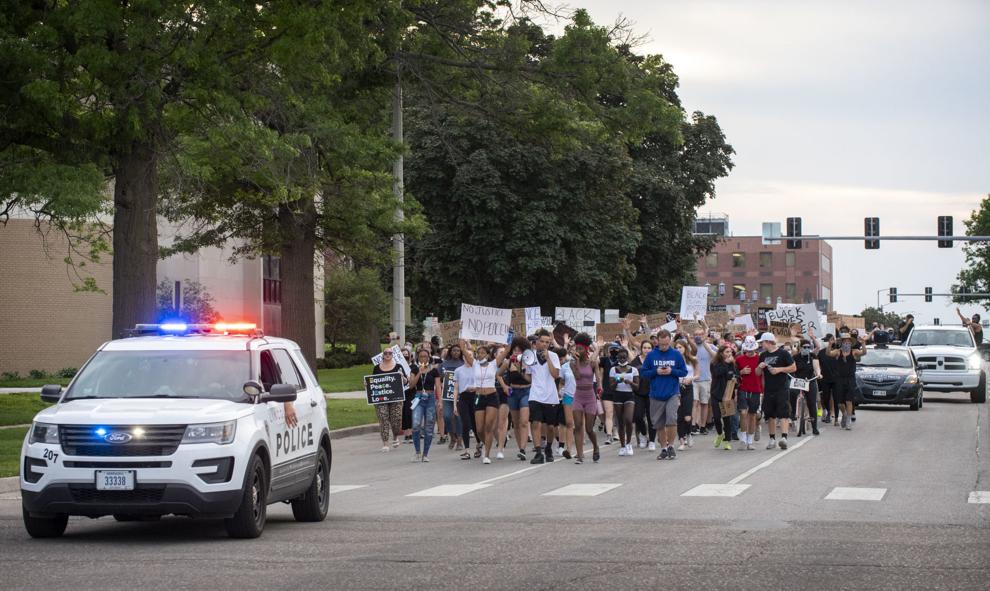 Protest, 6.3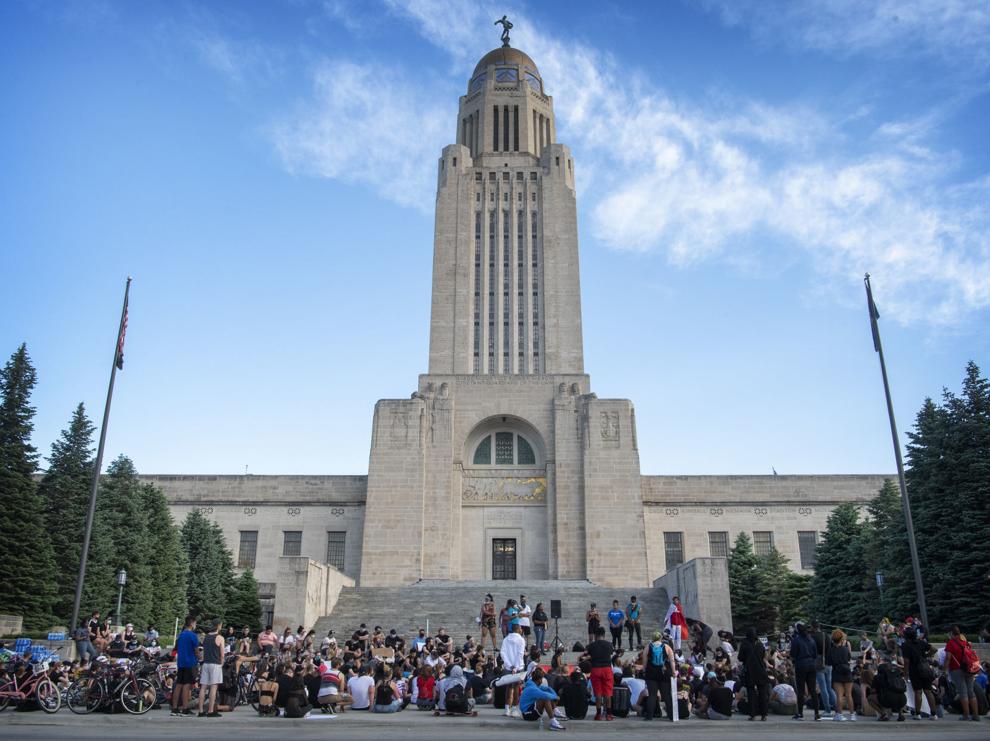 Protest, 6.3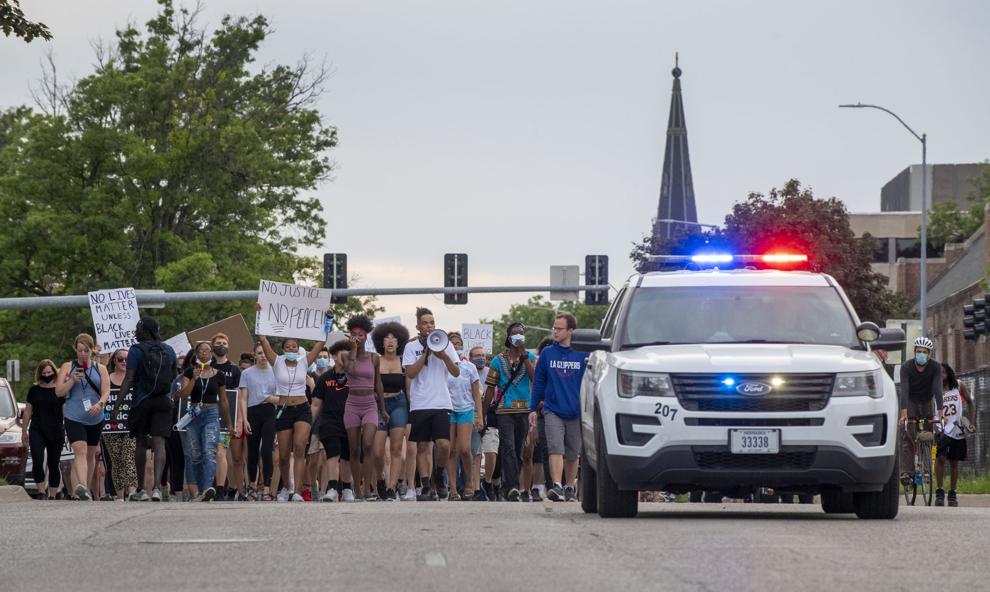 Candlelight Vigil