On the second-coldest morning in Lincoln's recorded history, batteries died, pipes broke, schools closed, skin froze, snow leopards scoffed, 44,000 people lost power and, as expected, the lure of free Runzas on Temperature Tuesday snarled traffic around the city (even though you still have to buy fries and a drink).
The pain was temporary. The power outages were unprecedented but short-lived and, by Tuesday afternoon, the temperature had soared 30 degrees and inched above zero.
But for several hours Tuesday morning, and for several days before that, the cold became a common denominator — at worst a source of problems, at best a source of conversation.
Here's how it seeped into all corners of the city.
At grocery store, cash was king
The debit-or-credit customers at Russ's Market near Coddington Avenue and West A Street were temporarily out of luck Tuesday morning, when a rolling power outage turned off the store's cash registers.
But cash-carriers could proceed to the self-service checkouts, because they have battery backups, said Jeff Palmer, a front-end supervisor.
The store didn't have to turn too many people away during the outage, because it happened early — before 8 a.m. — and because the cold was keeping most people home.
But it brought part of the store's staff to a standstill, because the checkers, deli and bakery crew needed electricity to do their jobs.
"It wasn't fun, but it's over now," Palmer said. "Hopefully, it doesn't come rolling back around."
Zoo ready with heaters, hardy animals
The blackout rolled over the north half of the Lincoln Children's Zoo, but its staff was ready.
"It had very little impact on the zoo," President and CEO John Chapo said. "Our team was highly prepared."
The zoo has generators and portable heaters to put to use. It has cameras to monitor the animals and sensors to monitor the temperature. And it has caring humans: "Our team was there day and night," Chapo said.
They paid special attention to animals more sensitive to cold, like some of its tortoises. But other animals, like the bobcats native to Nebraska, simply shrugged.
"And, honestly, the snow leopards just laugh at this weather," Chapo said.
Oral catastrophes avoided
The power was already out when employees arrived to work at Coddington Dental on West A Street. So they got on the phones, and postponed all of their early appointments.
It was an inconvenience, but better than the alternative — at least the power wasn't cut when patients were already in their chairs, with drills in their mouths.
"But we've been worried about that," an employee said.
'Hey, man, do you have a place to go?'
They spent more than two days searching for people who needed shelter from the arctic air.
"We hiked through snow drifts and snow banks, under bridges, to tent cities," said Patrick Schauer, founder of the nonprofit 1humanrace. "We'd see someone on the street who looked cold and say 'Hey, man, do you have a place to go?'"
Schauer and his volunteers knew the People's City Mission was full and more people were out in the subzero cold.
"We rented 36 hotel rooms," he said. "I have a vacant house that has four gentlemen in it."
The Lincoln activist estimates he and 1humanrace volunteers — Jazari Kual, Sam Carillo, Misty Francis, Gina King and others — worked more than 48 hours straight to find warm motel beds for 80 to 100 people, thanks to donations to the group.
Schauer and his group offered hand warmers and gloves and rides to shelter.
"I took one gentleman to St. E's who had really bad frostbite."
LPS is out of snow days
School's on for Wednesday, come rolling electrical blackout or not.
"We're out of (snow) days," said LPS Superintendent Steve Joel.
LPS officials plan to send a message to parents letting them know of the possibility of the electricity being out for what Joel said seems to be an average of about 40 minutes.
If it happens, schools won't get too cold in that amount of time and he said he'd leave it up to principals to decide exactly how to handle the time without electricity, which would affect technology, lights and, possibly, mealtimes.
LPS officials didn't have to worry about the rolling blackouts Monday and Tuesday because school was not in session.
Lincoln Electric System officials have said they're hopeful additional rolling blackouts won't be necessary, but aren't ruling out the possibility.
Calls on burst pipes expected to pour in
Mandy Bonney-Heermann doesn't live in an area affected by the rolling electrical blackouts, but her home couldn't escape the frigid temperatures.
Tuesday morning, she and her partner awoke to frozen pipes, but with the help of a space heater got water moving again. They work from home in an area downstairs and they'd gone upstairs to let the dogs out Tuesday, when they heard a loud clunking noise from below.
They knew immediately what had happened, and the water coming down the walls confirmed a burst pipe. They shut off the water quickly, and Bonney-Heermann said she doesn't think the damage is too bad.
"Trying to find a plumber is really tricky today," she said.
Brian Gill, the plumbing service manager at John Henry's Plumbing, Heating and Air Conditioning, would have to agree.
"It's been chaotic," he said.
They've been getting 20-30 calls a day since temperatures dipped — and then stayed — below zero, he said, and had the company's excavation crew come in to help handle plumbing calls, he said.
The biggest issue now is frozen pipes, but once the temperatures start to warm, he expects the burst pipe calls to start pouring in.
He recommends people keep their cabinet doors open where faucets are located, keep a slow drizzle of water coming from the faucets as long as someone is at home and put space heaters in especially cold parts of the house where pipes are located.
The company's plumbers have been advising homeowners they've visited how to keep their pipes from refreezing, he said.
If they do freeze, he recommended calling a plumber, or if homeowners do unfreeze them by themselves — be sure to know where the water shutoff valves are located.
It helps to be prepared
Stephanie Farmer, the interim administrator at The Ambassador, a skilled nursing and extended-care facility, Monday saw the news of rolling electrical outages and decided the facility should be prepared.
Good thing she did, because at 7:20 a.m. Tuesday, power at the facility at 4405 Normal Blvd. went out for a little more than an hour.
They did find an LES map showing areas in red that were in an outage and areas marked in orange that soon would be.
"Unfortunately, we didn't know about the map prior to when it happened," she said.
The facility has a backup generator, so on Monday, staff checked it to make sure it worked.
"There's always a chance it won't kick on, so we tried it yesterday and had people on standby," she said.
She was especially concerned about 12 patients who use ventilators. As a backup measure, staffers made sure all the portable oxygen tanks were filled and backup batteries on ventilators were working. Because medical records are kept electronically, they printed out all the patients' medication records so staff would know when to administer medications.
They'd let residents know of the possibility of an outage, she said.
The good news: The backup generator came on as it was supposed to, so residents and staff noticed just a short blip when power went out.
The biggest glitches were with electronic medical records, the internet and phones, which were problematic even after the electricity came back on.
It was a crazy day, but things worked out fine.
"It helped to have some advance warning," she said.
Burn unit warns of frostbite, fire burns
CHI St. Elizabeth's Burn Unit has treated 14 patients with frostbite this week, said spokeswoman Taylor Miller. Nine of those patients were hospitalized; five were outpatients.
"Some of those are work exposure-related," said Eric Jensen, burn unit nurse. "Some were unfortunate accidents, leaving your car and walking outside not prepared for the weather."
Some were from people without adequate shelter.
Frostbite can set in as quickly as 15 minutes, depending on the outdoor air temperature, Jensen said. Hands, feet, noses, ears, are usually the first targets.
"If you have to go outside, have a plan. Keep a blanket in your car. Your phone charged."
And if there are more blackouts: Don't try to find a creative way to heat your house with outdoor heaters or camp stoves.
"We've started to see patients with those burns as well," the nurse said. "Not with frostbite, but actually flame injuries from a fire."
Be prepared: Cold weather safety tips
Bundle up and wear layers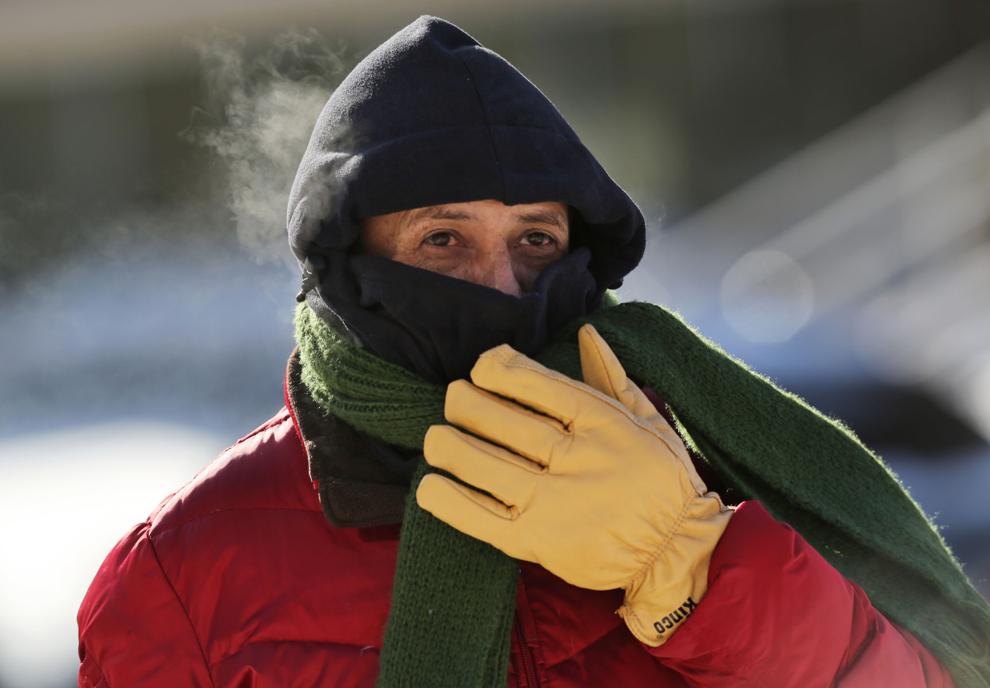 Wear layers of lightweight clothing to stay warm. Gloves and a hat will help prevent losing body heat.
Don't forget furry friends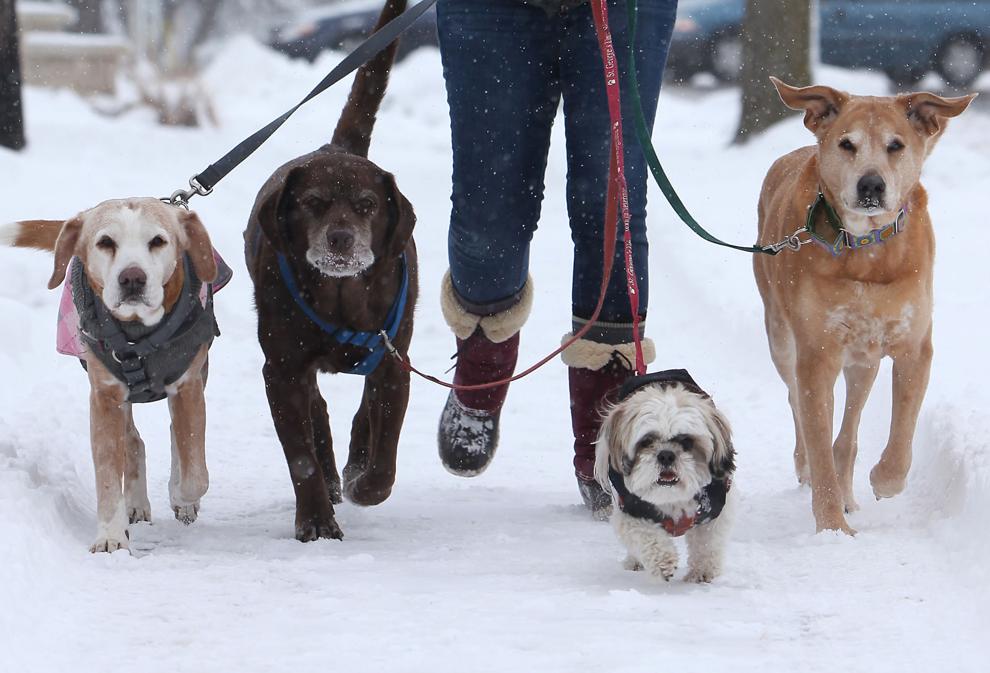 Bring pets indoors. If they can't come inside, make sure that they have enough shelter to keep them warm and that they can get to unfrozen water.
Remember the 3 feet rule for space heaters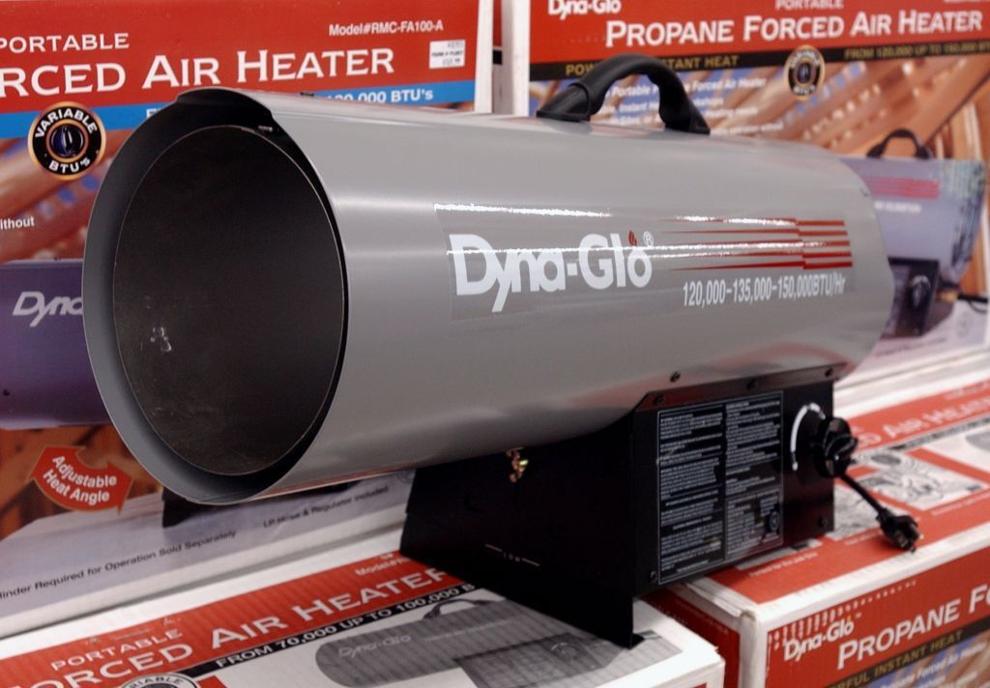 If you are using a space heater, place it on a level, hard surface and keep anything flammable at least three feet away — things such as paper, clothing, bedding, curtains or rugs. Turn off space heaters before leaving the room or going to bed.
Practice fireplace safety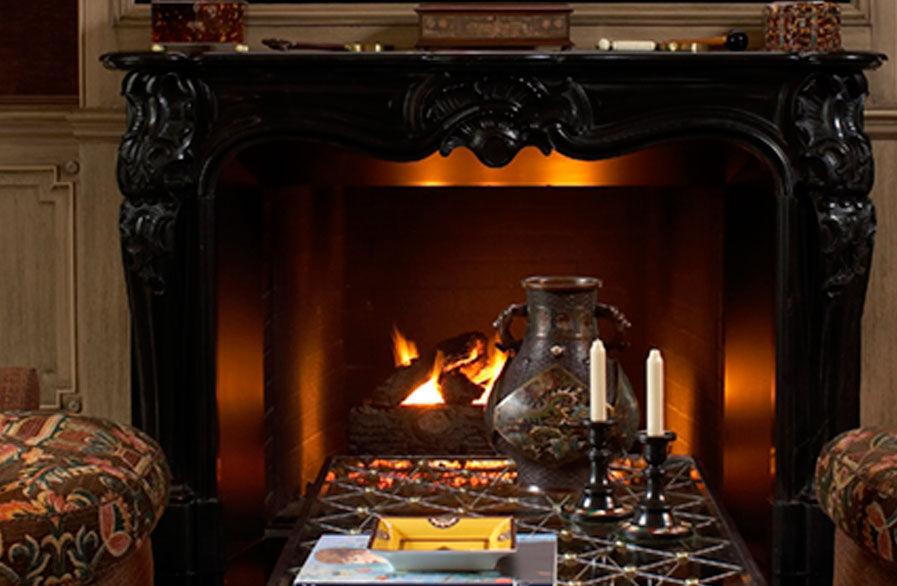 If you are using a fireplace, use a glass or metal fire screen large enough to catch sparks and rolling logs. Make sure fireplace embers are out before leaving the room or going to bed.
Protect water pipes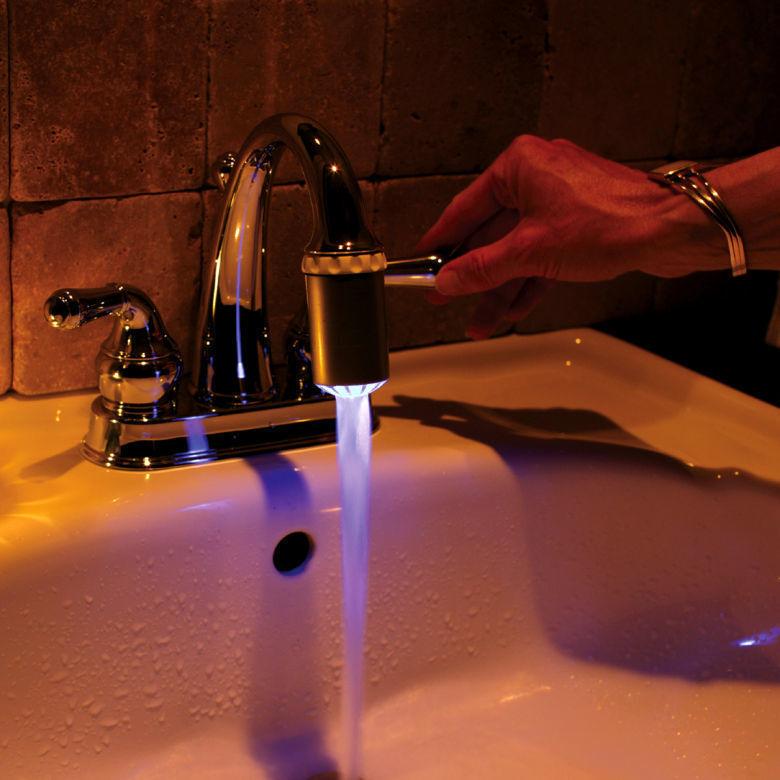 Run water, even at a trickle, to help prevent water pipes from freezing. Open the kitchen and bathroom cabinet doors to allow warmer air to circulate around the plumbing. Keep the garage doors closed if there are water lines in the garage.
Keep thermostat at same temperature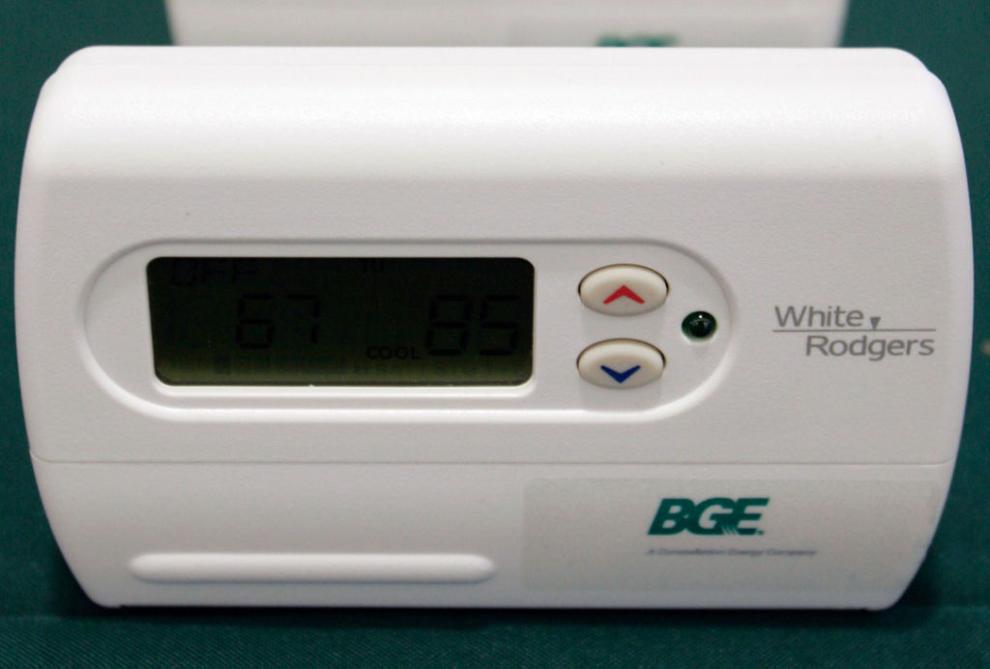 Keep the thermostat at the same temperature day and night. Your heating bill may be a little higher, but you could avoid a more costly repair job if your pipes freeze and burst.
The kitchen is for cooking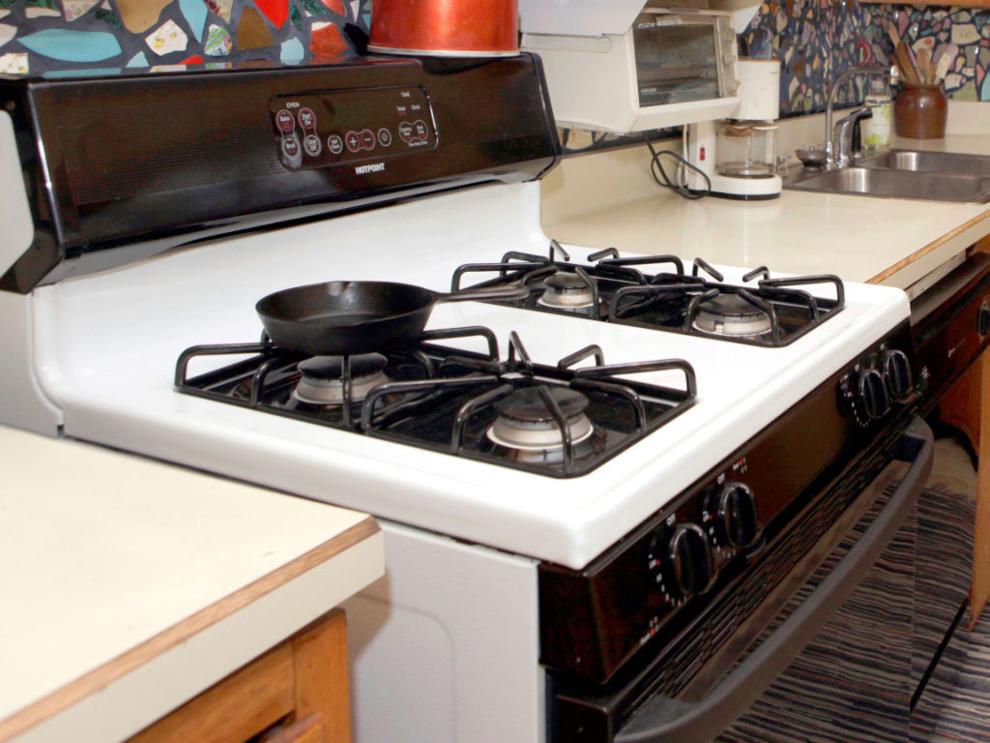 Never use a stove or oven to heat your home.
Use generators outside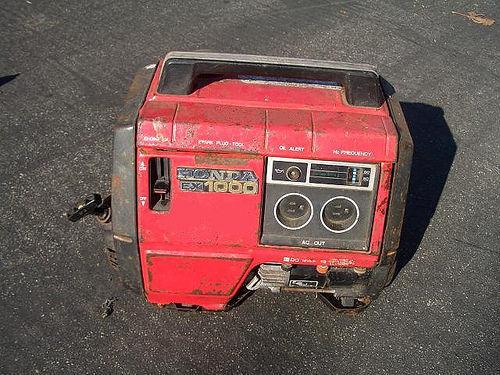 Never operate a generator inside a home, including in the basement or garage. Don't hook a generator up to the home's wiring. The safest thing to do is to connect the equipment you want to power directly to the outlets on the generator.
Cold weather tips