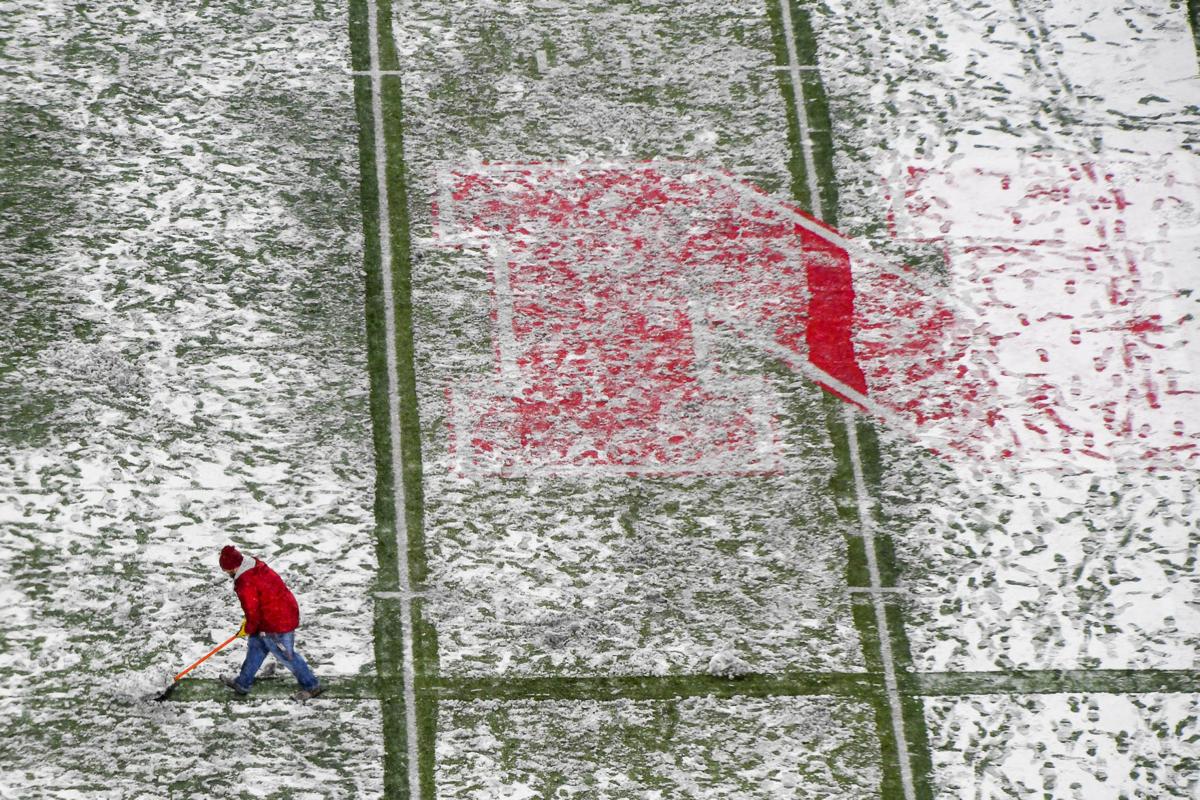 After a rough holiday weekend, Nebraska is in for a weather treat this week.
The National Weather Service is forecasting above-average temperatures and no chances of snow for the next several days.
That comes after a week that included more than a foot of snow falling in some areas of the Panhandle and Sandhills and high winds that closed roads across a wide area of the state.
Interstate 80 was closed at times, including a stretch between York and Kearney on Tuesday and from Kearney to the Wyoming border over the weekend. Several other highways were closed at various times last week, mostly in the Panhandle.
By Sunday afternoon, all roads closed by winter weather in Nebraska had reopened.
There still were some local travel effects related to air travel as of Monday. The Lincoln Airport's website showed one flight to Chicago was canceled. Eppley Airfield in Omaha also had one flight cancellation listed on its website, an evening flight to Newark, New Jersey, as well as a few delays.
Lincoln dodged the worst of the winter weather, recording just more than an inch of snow from precipitation that fell Tuesday and Thursday. Freezing drizzle that fell Thursday night caused the biggest headaches, contributing to several wrecks and leading city crews to shut down some bridges and overpasses until road conditions improved.
You have free articles remaining.
The good news is there won't be any winter weather to contend with any time soon.
The weather service published a map Sunday night that showed no chance of snow anywhere in the state until at least Wednesday night.
Much of the snow that's on the ground will likely melt as temperatures rise well above average in most areas.
After a high in the 40s Monday, Lincoln was expected to hit 52 Tuesday, 50 Wednesday and 48 Thursday before cooling down to the low 40s Friday. However, highs near 50 are in the forecast again for the weekend.
The average high temperature in Lincoln this time of year is about 40 degrees.
The warm start to December comes after a November that was slightly cooler than normal. The average temperature for the month in Lincoln was 1.5 degrees below average.
The 1.7 inches of snow and 0.79 inches of precipitation also were below-average totals.
Photos from last week's snowstorm