He carries with him rancid chicken necks, a bottle of fox urine and a jar of gland lure, so it's best to stay upwind of Kyle Dougherty when he's making his rounds.
Every afternoon, the graduate student travels in and around Lincoln, checking and re-baiting the nine live cage traps he's hidden in city parks, churchyards and state recreation areas.
He's caught more possums than he can count and, last week, found yet another skunk, this one waiting for him in a trap near 40th Street and Normal Boulevard. But he's been lucky: None have sprayed him yet.
He's also been unlucky: Despite the laminated tag explaining he's conducting a university research project, someone stole one of the traps. "And I've had quite a few trail cams cut."
His target is a cautious and crafty meat thief and, since November, Dougherty has managed to cage seven red foxes — five in the past three weeks.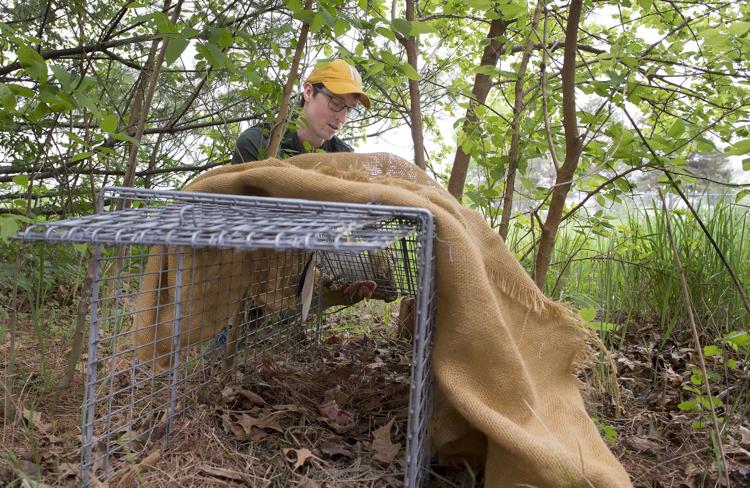 He's still learning. He knows now, for example, not to bait too far in the trap at first but to play a long con with the elusive animal, putting the chicken neck closer and closer to the trap, and then deeper and deeper inside it, night after night, building the animal's appetite and its trust.
"I'd never really done this before," he said. "It's the worst animal to learn on. They're notorious for not going into the box."
But when they do, they're helping the 24-year-old Michigan native earn his master's degree. Before releasing the animals, Dougherty and others take blood, fur and fecal samples. They've fitted a few with GPS collars. And they were able to examine an animal more thoroughly after Animal Control gave him a road-killed fox found last week near 11th and B streets.
When they gather enough data, they'll have a clearer profile of Lincoln's red fox population. Their diets, and the distribution of the diseases they carry. Their population patterns, and their range.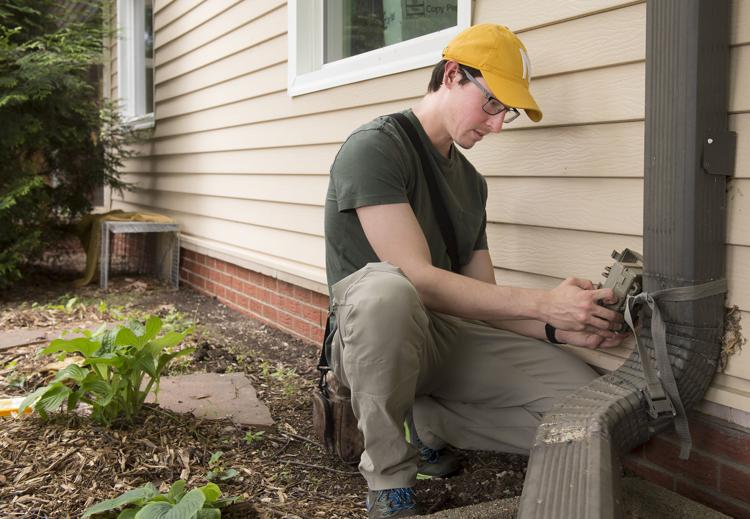 Dougherty is also enlisting citizen scientists by launching the Lincoln Fox Project, a website where residents can plot their own fox sightings. Since January, 90 people have reported more than 150 fox sightings, most of them in the city limits — virtual pins in an online map stretching from Air Park to East Campus, Havelock to SouthPointe.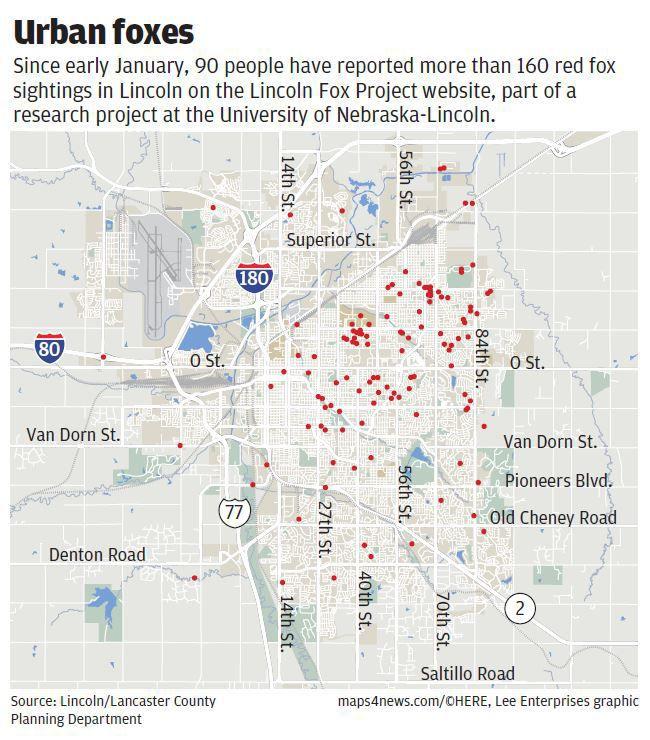 Some have posted photos of foxes in front yards and back yards, foxes in the street and on the curb and sitting on a log.
Dougherty isn't ready to say Lincoln's fox population is increasing. He's a scientist, and he needs conclusive proof.
He doesn't know if people are seeing more foxes or if more people are seeing the same foxes, or if this focus on foxes is self-perpetuating. In other words, the more people talk about foxes, the more people talk about foxes.
But this is a fact: More people are lighting up the phones at Animal Control.
First coyotes, now foxes
Animal Control started fielding fox reports in November, after a busy summer of coyote sightings and scares near Holmes Lake.
"It was coyote, coyote, coyote," director Steve Beal said. "And then the coyote stuff fell off."
In the past, they received about a half-dozen calls about foxes a year. Now they're getting that many in a week. Beal himself has spotted four.
Some callers want to know if they should be concerned about attacks or disease. Beal tells them foxes don't attack humans, and officials haven't found any sick animals.
Others want Animal Control to do something. Beal tells them there's no need to.
"I say Animal Control is not going to go out and euthanize them. There's so many of them; taking one or two of them is not going to solve the problem — but I don't even know that it is a problem."
That depends on your definition of problem. His office has investigated two reports of foxes killing chickens, allegedly, and two unconfirmed reports of them attacking pets. In the first, a man said he defended his cat from a fox. And the other was a secondhand story about a dog getting killed.
That may have been Mr. T, a determined, 8-pound Yorkie owned by Davey Weitzel, and who disappeared early April 21.
Weitzel, who lives just north of 70th and Old Cheney, let him out at 5:30 a.m., as she often did. Mr. T was unleashed in an unfenced yard, but he'd never wandered.
When it was time for him to come back inside, Weitzel couldn't find him, though she did see a big fox crossing the road near her house.
"I knew he had got him," she said. She called her son-in law. "And he found him (the dog) in a neighbor's yard, and he was dead."
Weitzel didn't report it to Animal Control, but she spoke to a granddaughter, a veterinarian who told her Mr. T wasn't killed because he was prey. He was just killed.
"They don't chew on it," Weitzel said. "They just make them dead."
Pet owners should report attacks to Animal Control so his officers can investigate, Beal said. And they should be vigilant. Don't think a 4-foot-high chicken coop will protect your hens; a fox can easily jump it. And don't leave small pets unattended.
"I don't want to downplay; there might be a risk for domesticated animals," he said. "I don't know too many cats that will walk on a leash, but if they do, that's the way to go."
The fox sightings are scattered, though Beal said many of the recent calls have come from Meadowlane neighborhood, east of 70th between Vine and Holdrege.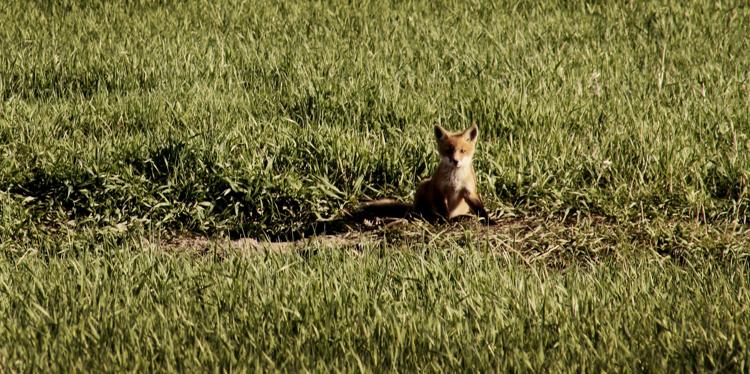 "The big, $64,000 question is why is Lincoln seeing so many more of these foxes in town?" Beal asked.
He's not an expert, but he has a theory. As Lincoln grows and annexes edge-of-town developments — 8 square miles in the past 10 years — it's pushing coyotes from the fringes and into fox habitat. The two don't mix, Beal said, because coyotes see foxes as competitors for game, and the bigger dog traditionally wins.
So he thinks some foxes are slipping into the city — with its parks and rabbits and voles and moles — and realizing they like it here.
"I think there is more prey available to the fox than what there would be in the wild," he said. "It's like: 'Wow, we've discovered a more plentiful food source.'"
Just as he became a student of coyote behavior last year, when his phones were exploding with concerns from joggers and pet owners, Beal has been reading up on foxes. Their peak birth period is in March, the kits born blind and deaf. But by late April and May, they begin to explore, and that's the likely reason for the recent spike in calls.
"They're coming out of their dens and they're active and playful and most people think they're pretty cute," Beal said. "But they're still wildlife, and people need to leave them alone."
Adult foxes bring wounded prey back to the den, to use as teaching tools, Beal said. The discarded animal remnants can be a chore for homeowners, if they have to clean them up, or good sign — if they're gardeners.
"Everybody that's ever owned a garden and cussed about rabbits eating their stuff, well, I suspect there's going to be a lot less rabbits in Lincoln."
'Trying to get the most complete picture'
A triggered trap sends a signal to Dougherty's phone, but it can't tell him what it caught.
"Sometimes you're a little anxious walking up to it," he said. "You can generally tell if it's a fox; they tend to move around more when you're walking up to it than a possum."
He doesn't know until he's close, because he keeps the traps draped in burlap. Foxes seem to prefer darker spaces, he said.
If it is a fox, he's joined by other students involved in the study and his adviser from the university's School of Natural Resources, Elizabeth VanWormer, a veterinarian who can anesthetize the animal. They can gather samples in about 20 minutes before reversing the anesthetic, and typically release the animal after an hour.
Their ultimate goal is to gain a better understanding of the diseases foxes carry — in the city and in rural areas — by studying the factors that can influence the prevalence of diseases. Such as diet, animal density and home range.
"We're trying to get the most complete picture," Dougherty said. "If we find that there's a bunch of some particular disease inside the city, then we can use that information to inform if people need to be concerned about it."
Dougherty hopes to finish trapping by fall, but he has a challenge ahead of him. He's caught seven foxes, but he needs 70 for a good sample size.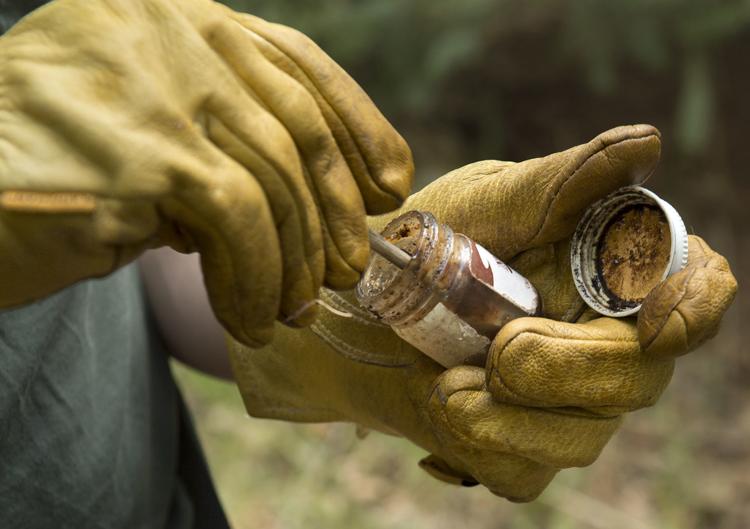 So he makes his daily rounds, carrying chicken necks and fox urine. He looks for likely habitat, such as a border between thick vegetation and an open area. He doesn't want a trap to be obvious, because he doesn't want it to get stolen. And he considers the broader surroundings: He wouldn't want to release a disoriented fox near a busy street.
When Animal Control gets a solid tip — such as a confirmed den in a schoolyard, or beneath a homeowner's shed — Beal passes it on to Dougherty.
Beal doesn't know how long his office's phones will keep ringing with fox sightings. Maybe they'll slow down when this spring's kits mature and grow warier. Or maybe not.
"Are they going to continue to hang around? Are we in for a life cycle of wildlife that's going to be urbanized here for a while? I don't know."
Young possum hiding in a clay tile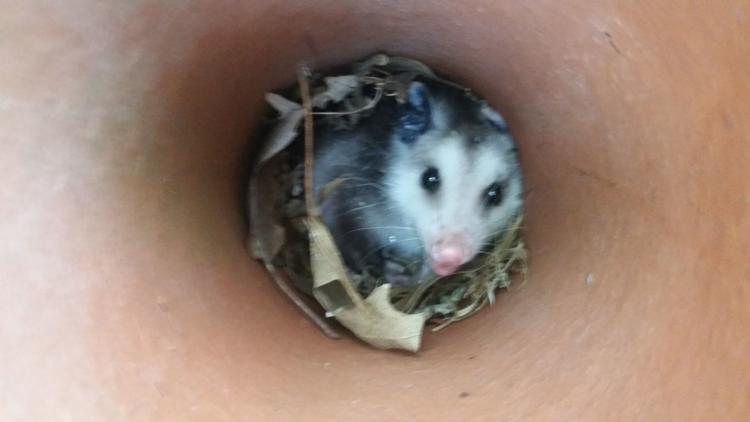 Fox catches squirrel at capitol
Robin's eggs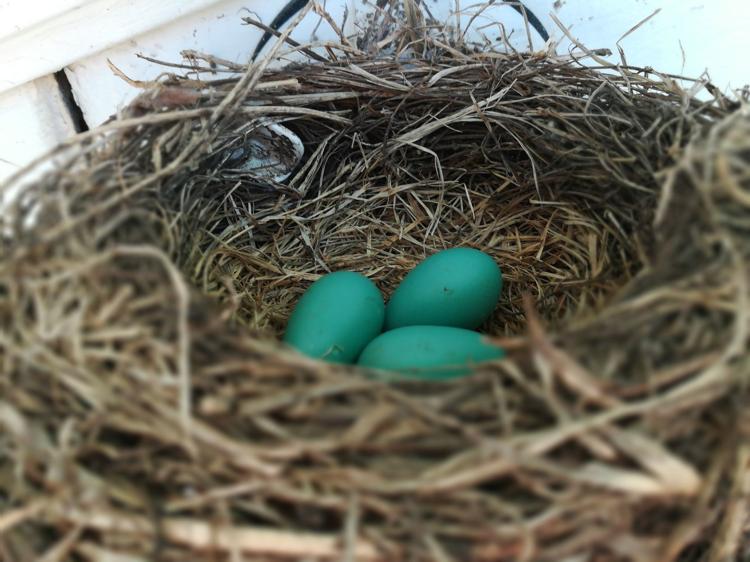 Snake on deck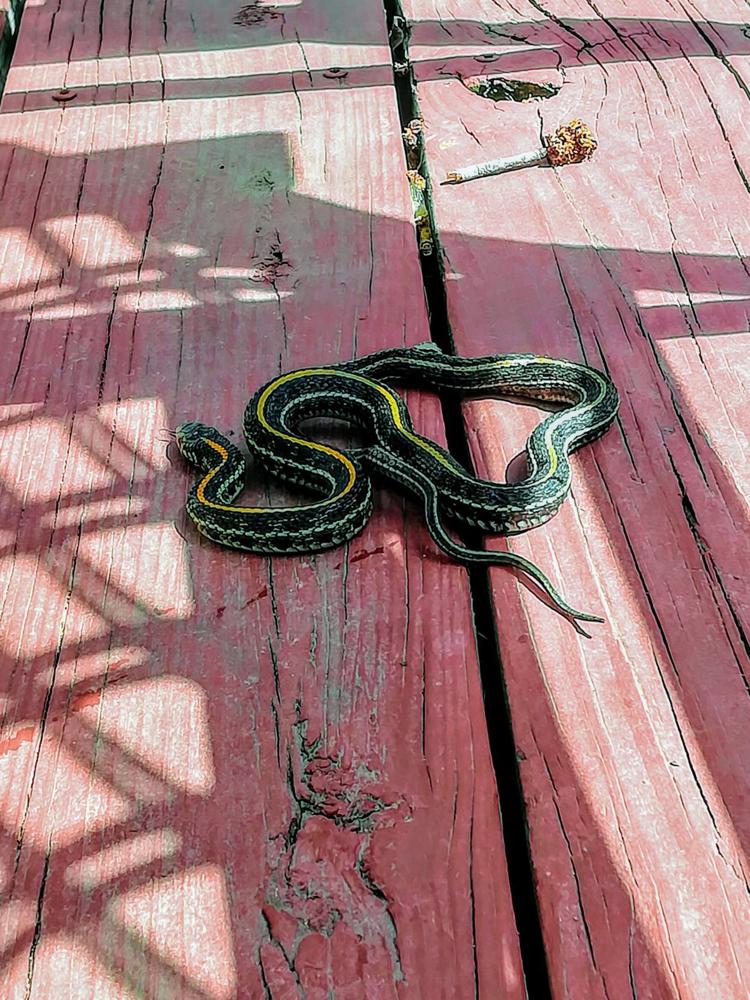 Monarch caterpillar on milkweed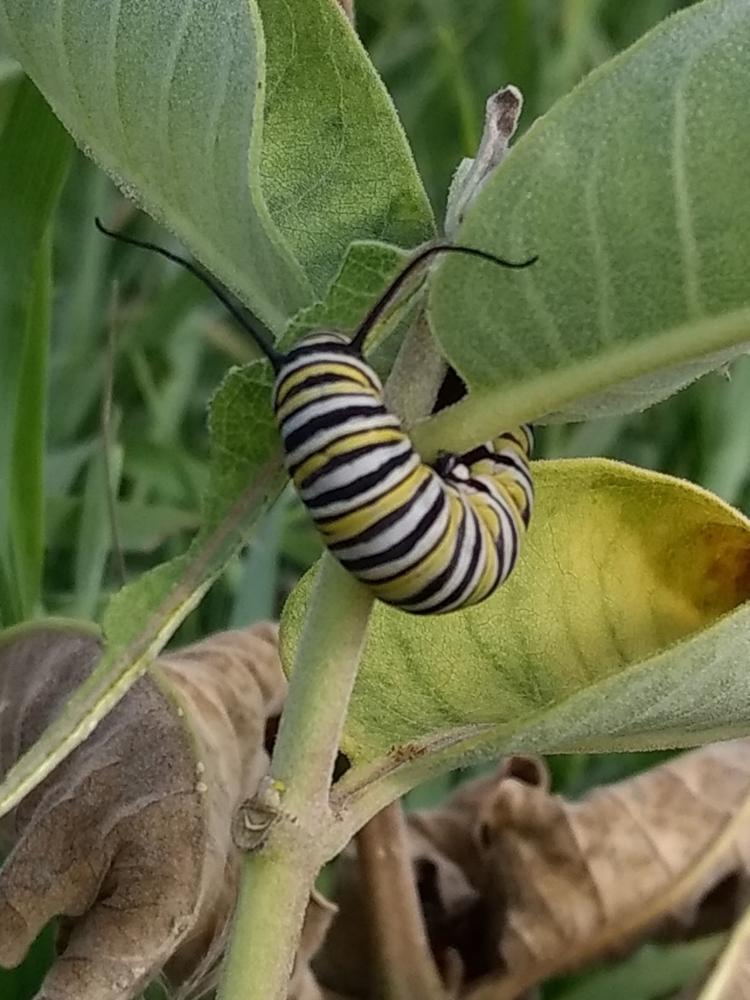 Video: Red fox in Lincoln
Goslings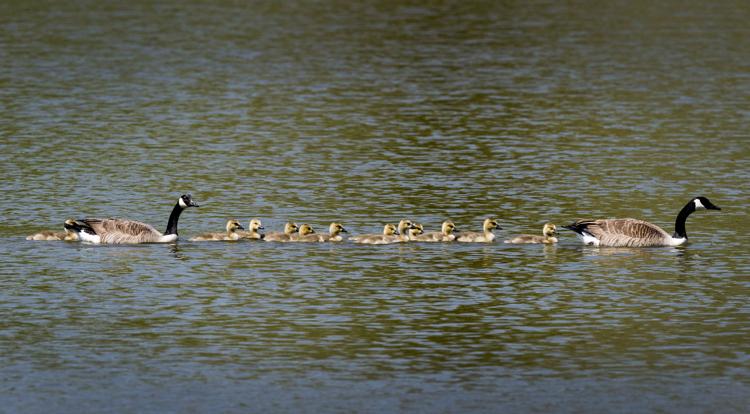 Geese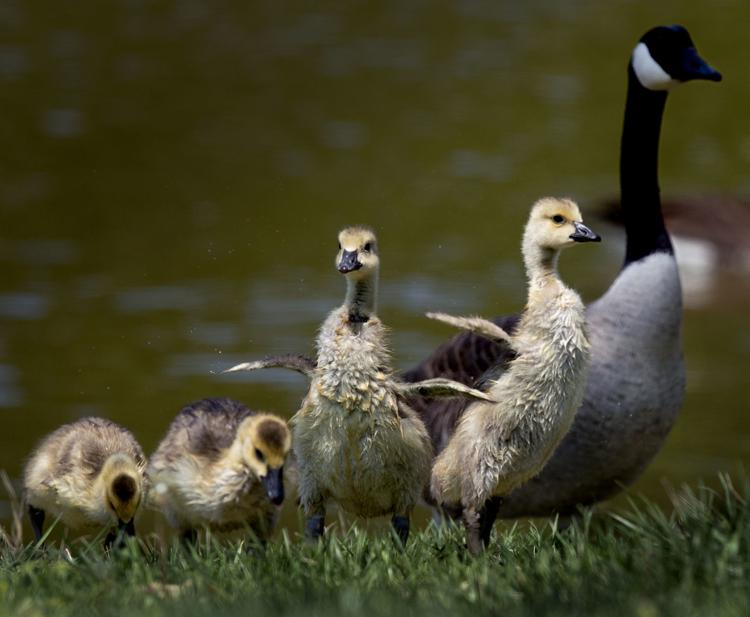 Snake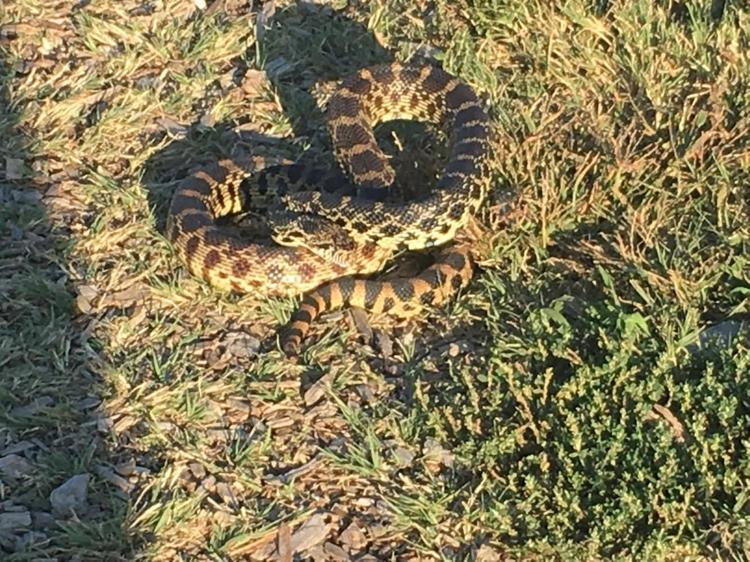 Ducks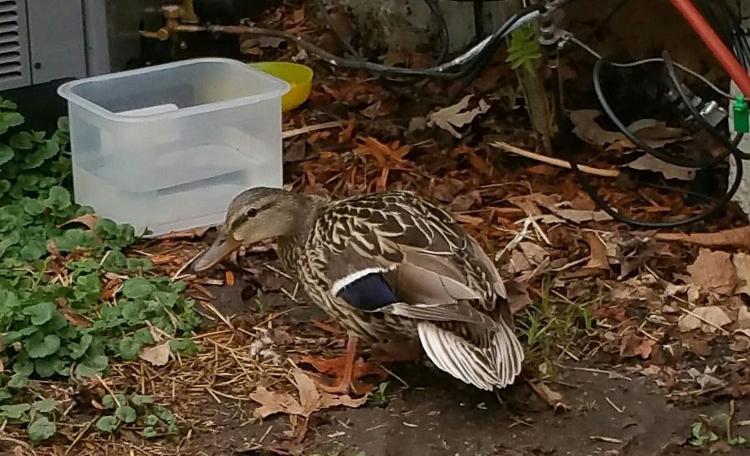 Coyote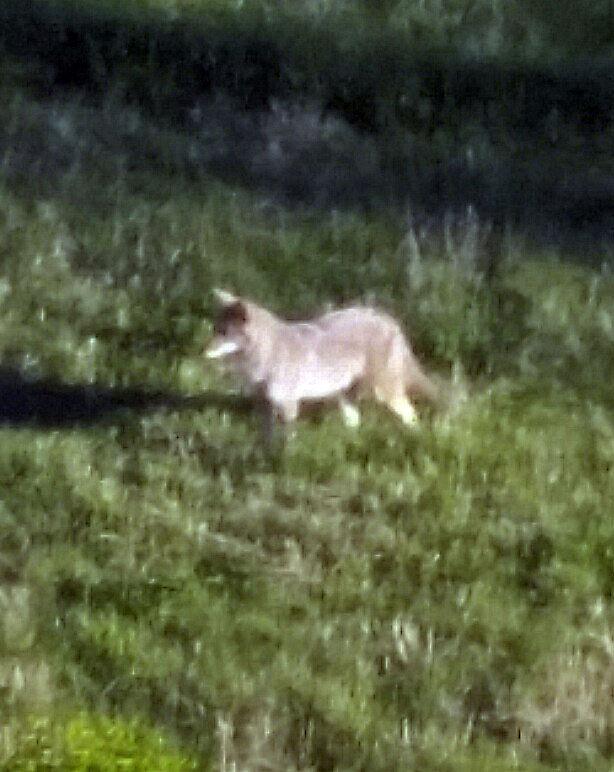 Backyard critter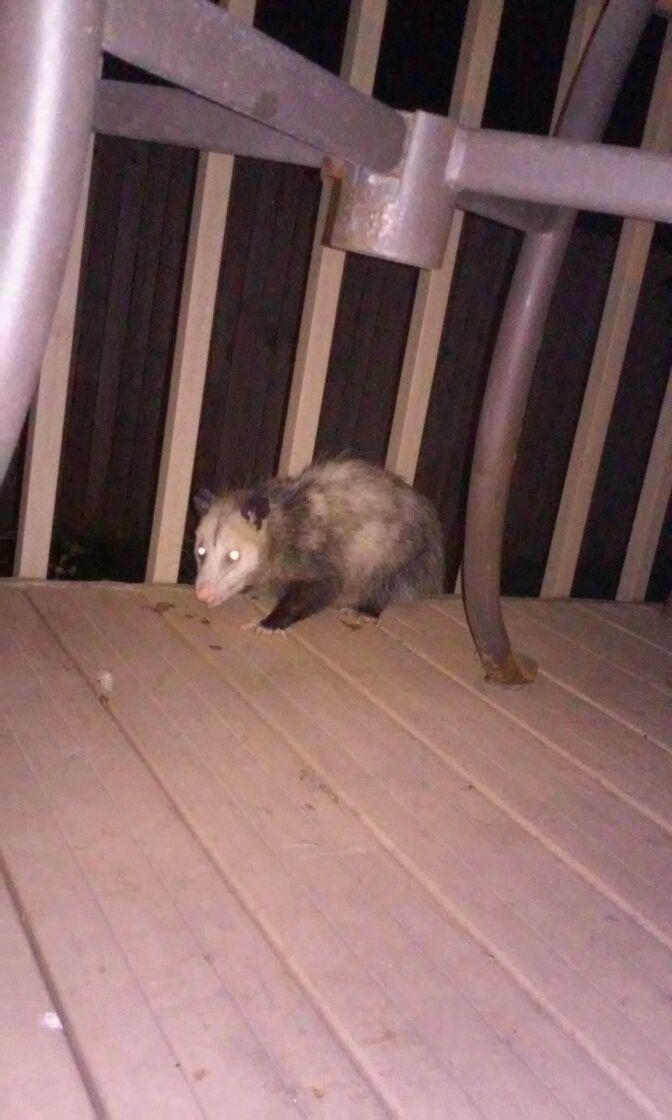 Armadillo in Lincoln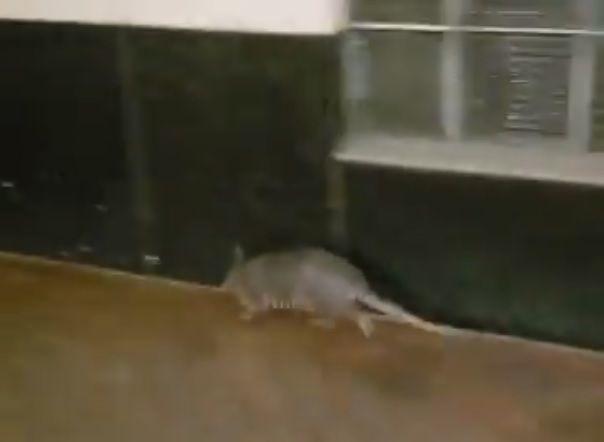 Pelicans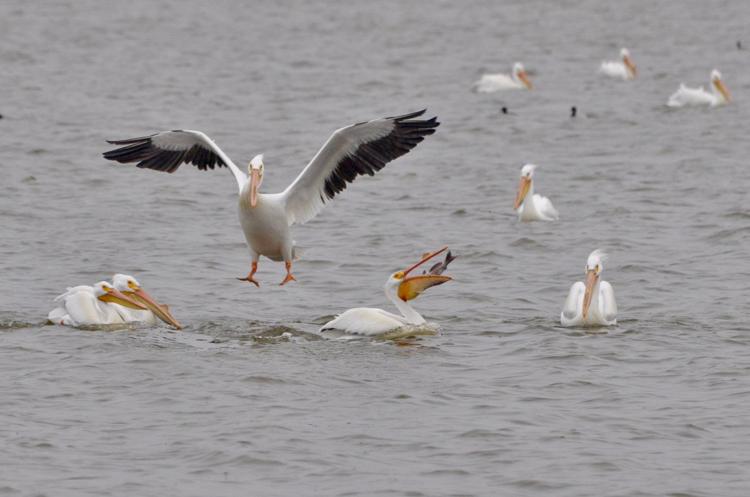 Turkey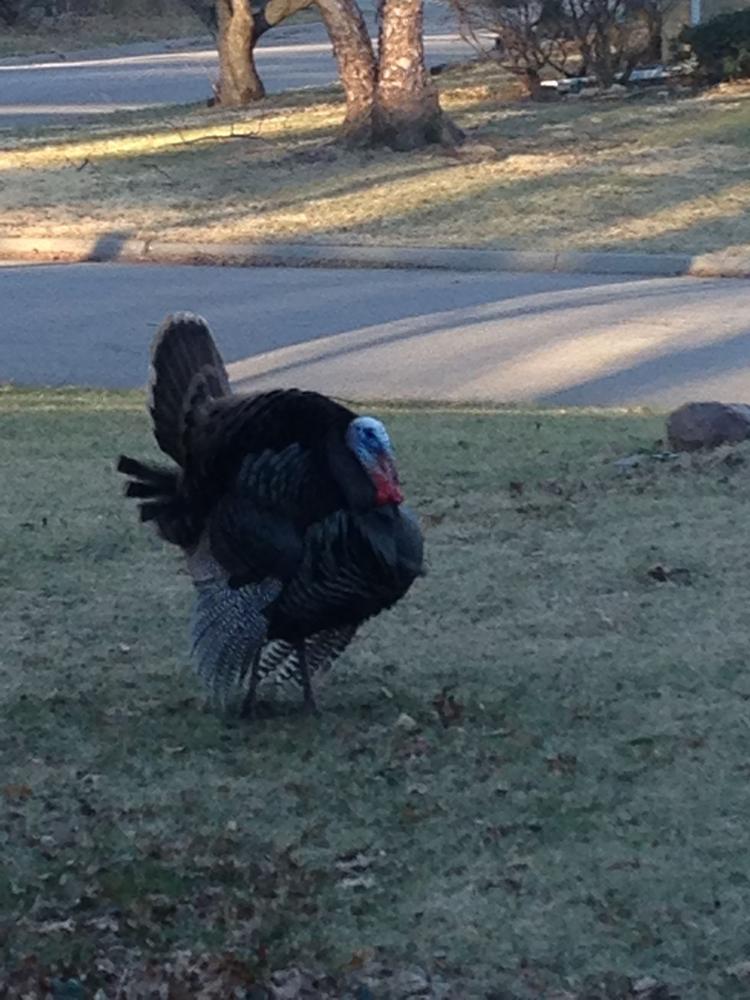 Video: Coyote playing with dog
Leftovers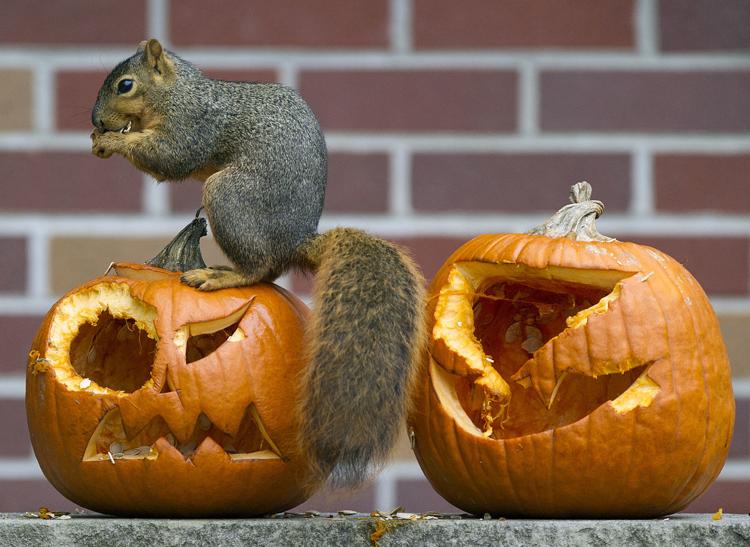 Lincoln-area wildlife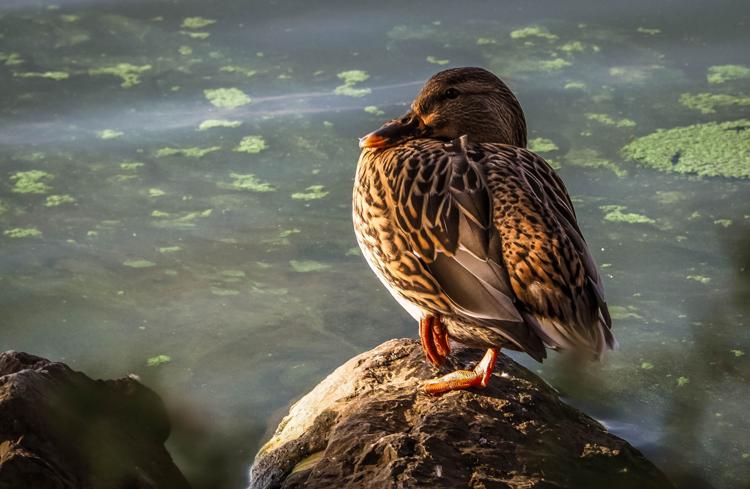 Deer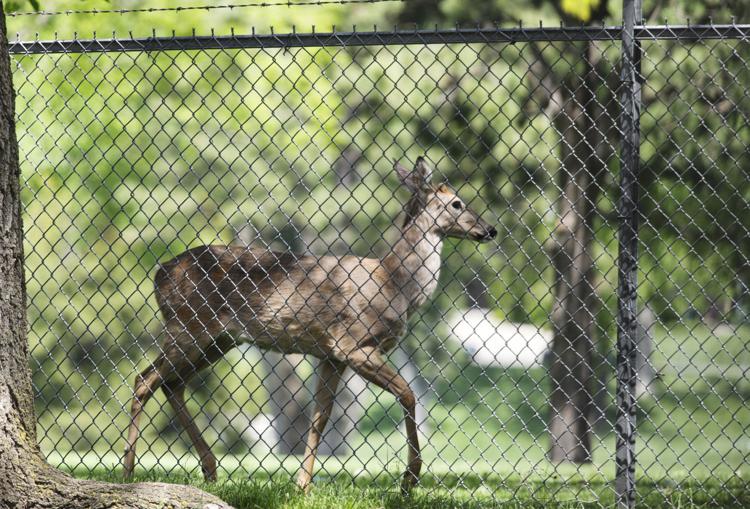 Foxes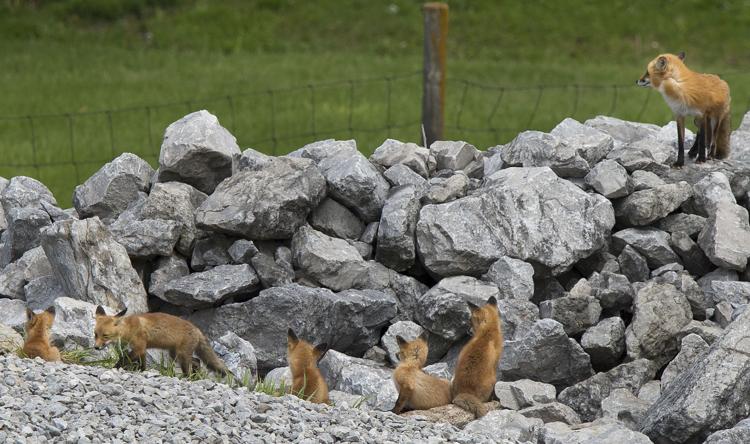 Turkeys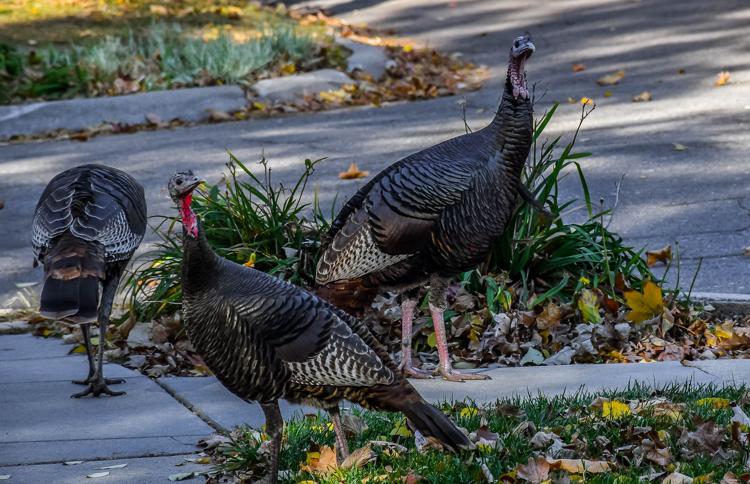 Grasshoppers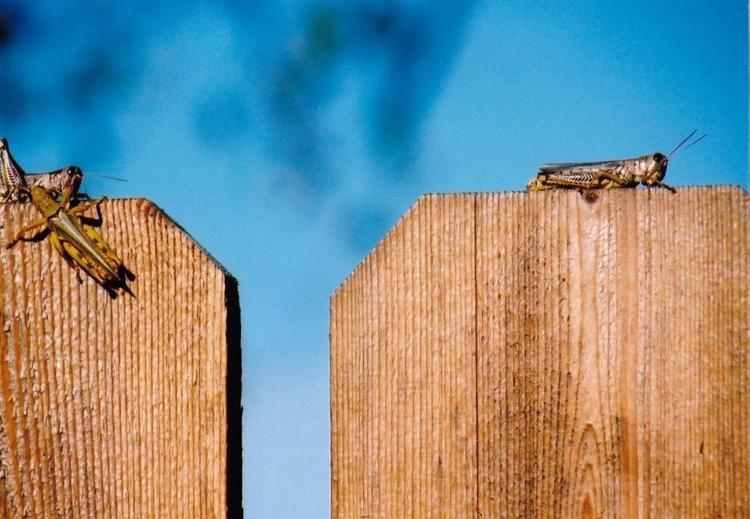 Critter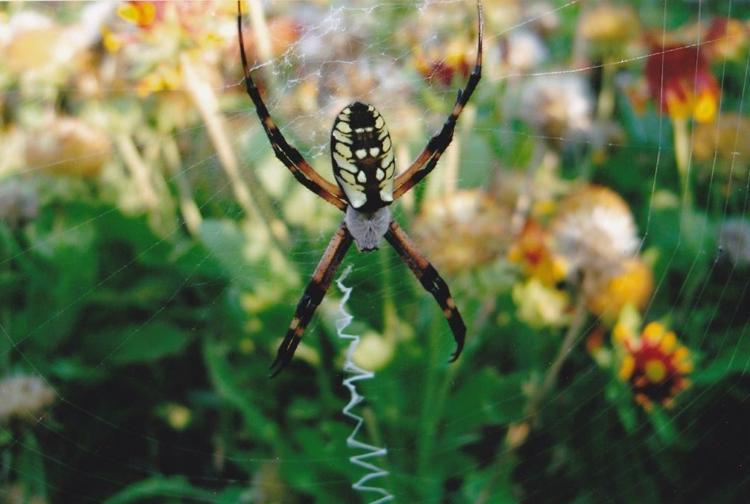 Squirrel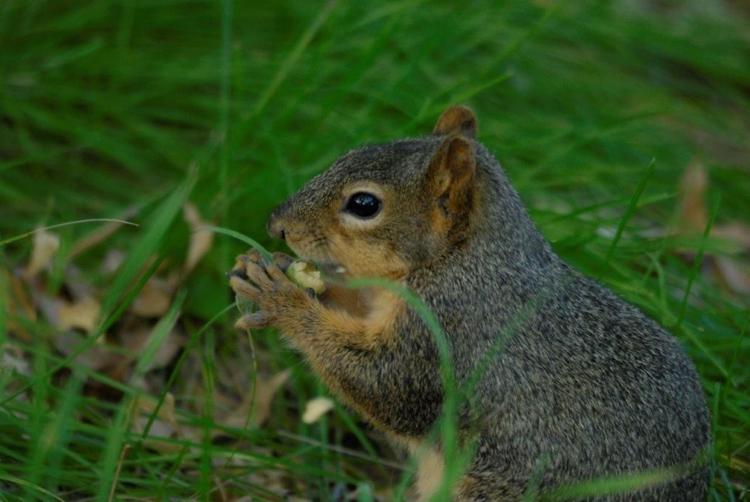 Raccoon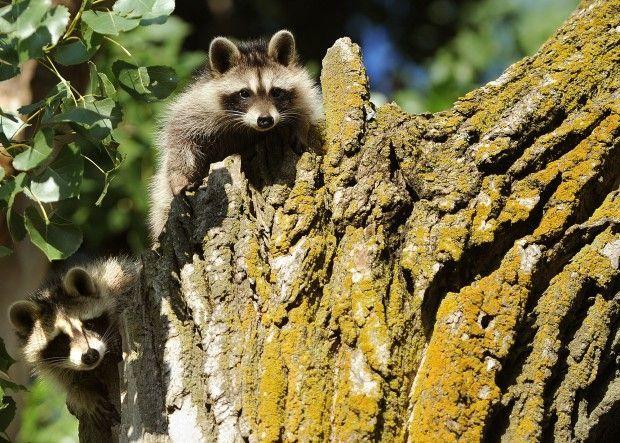 Critters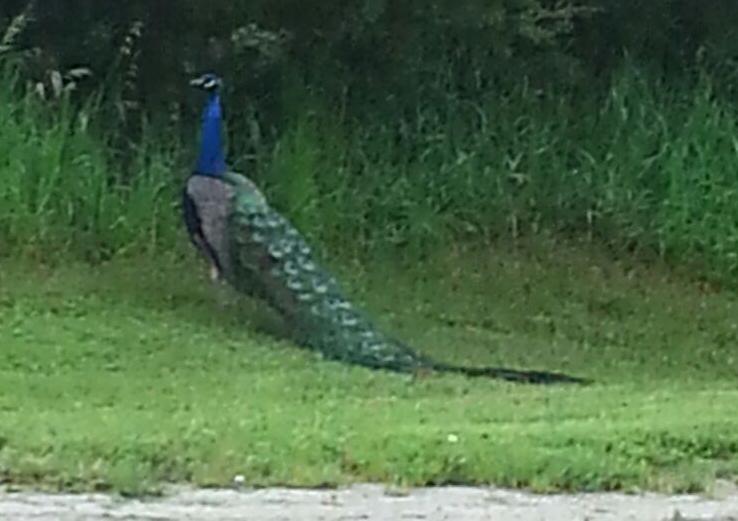 Critters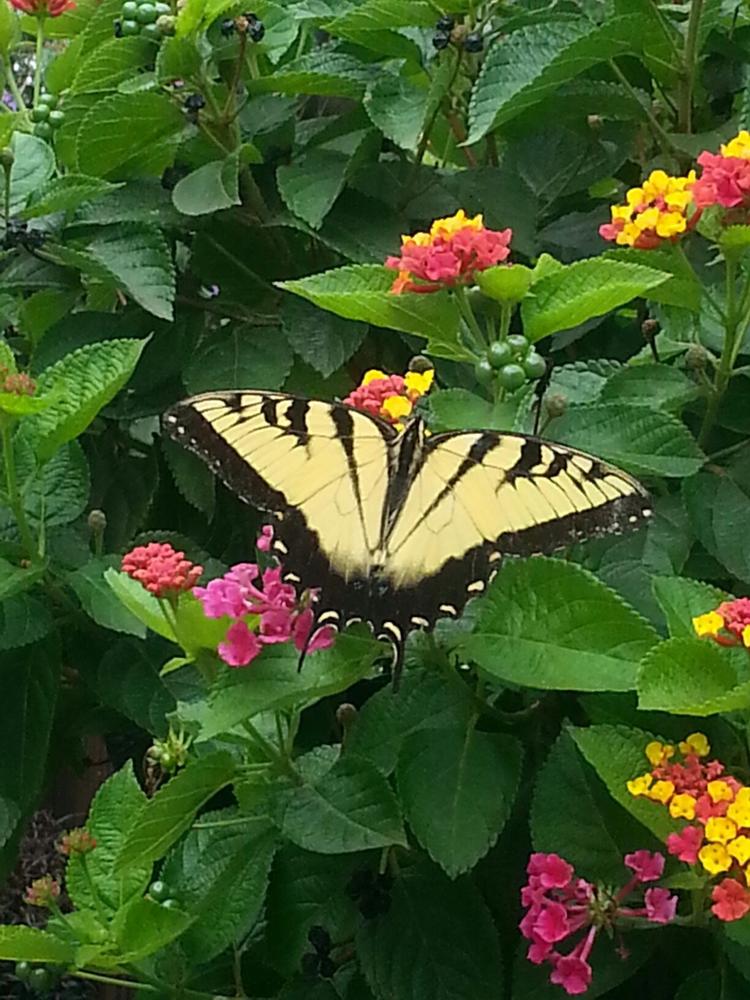 Critters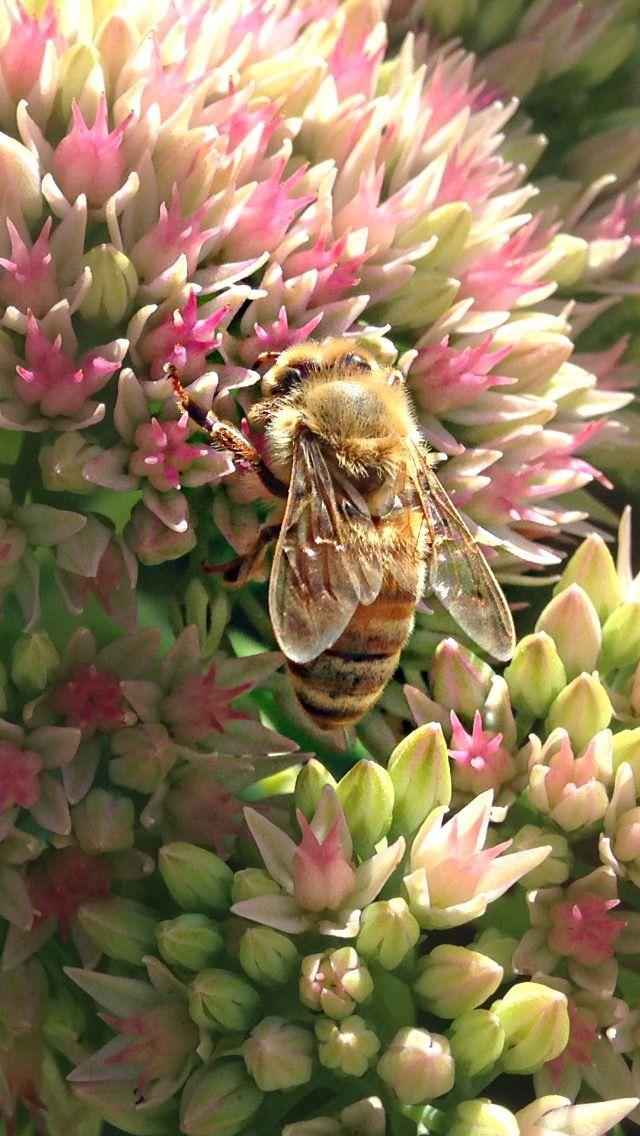 Critters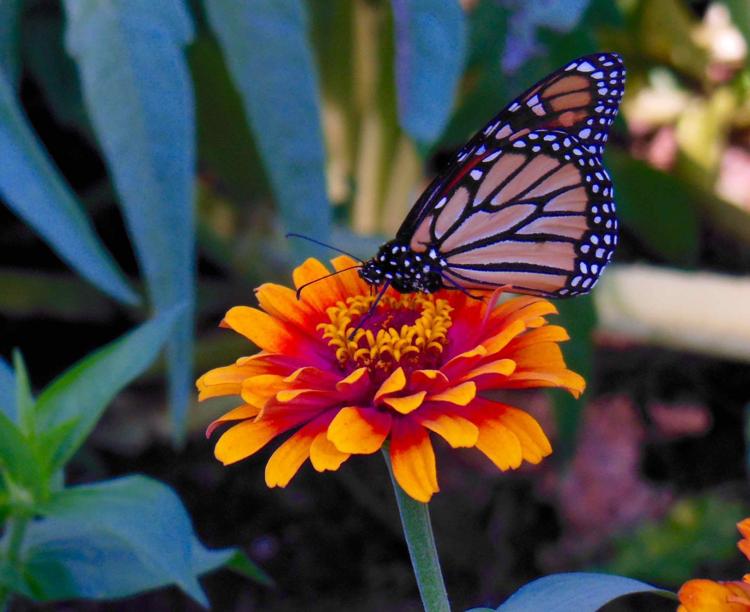 Critters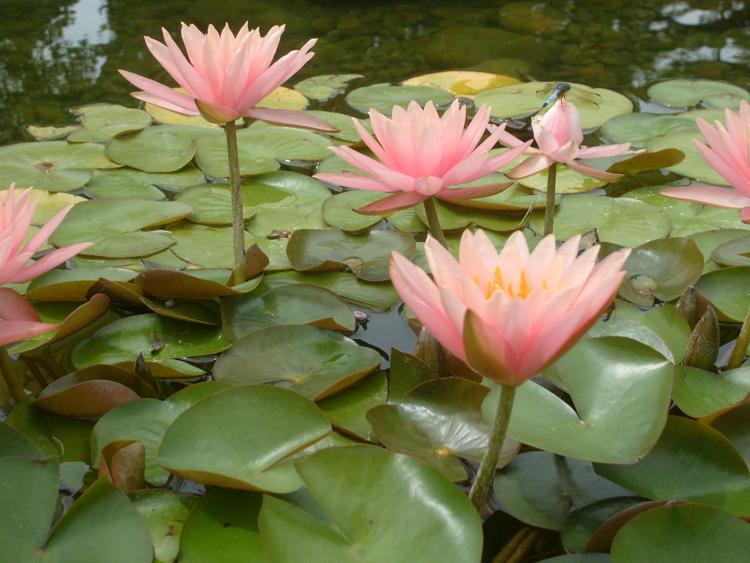 Critters
Butterfly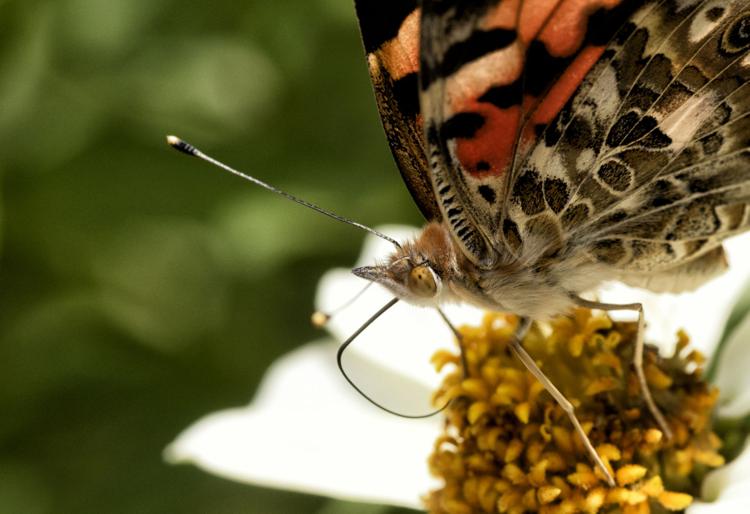 Dragonfly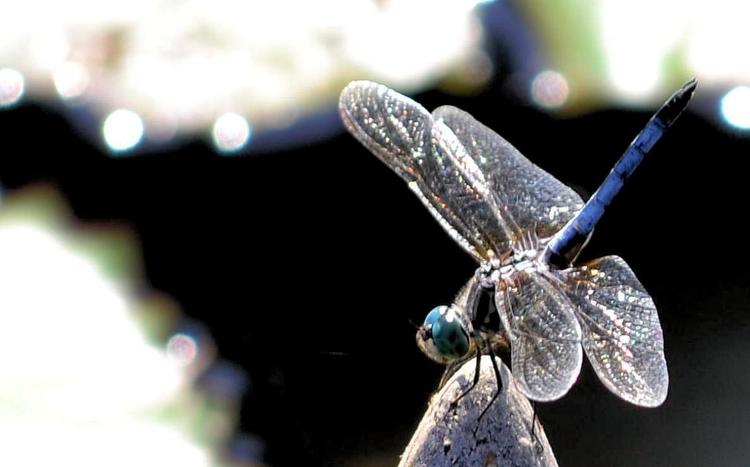 Deer in Yard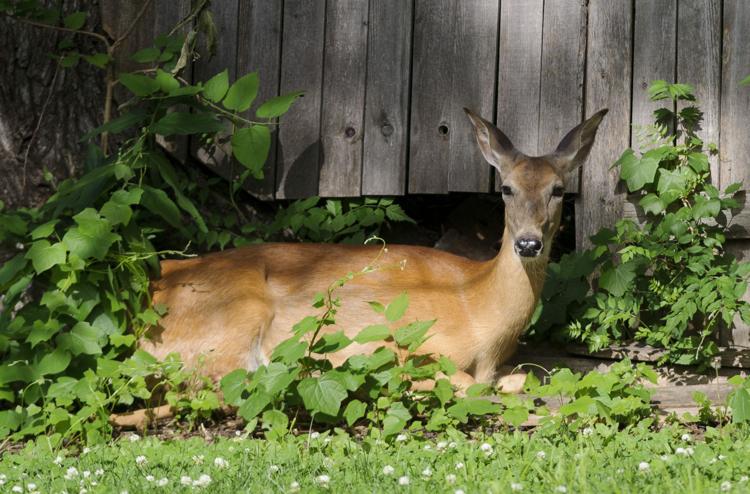 Bald Eagle at Branched Oak Lake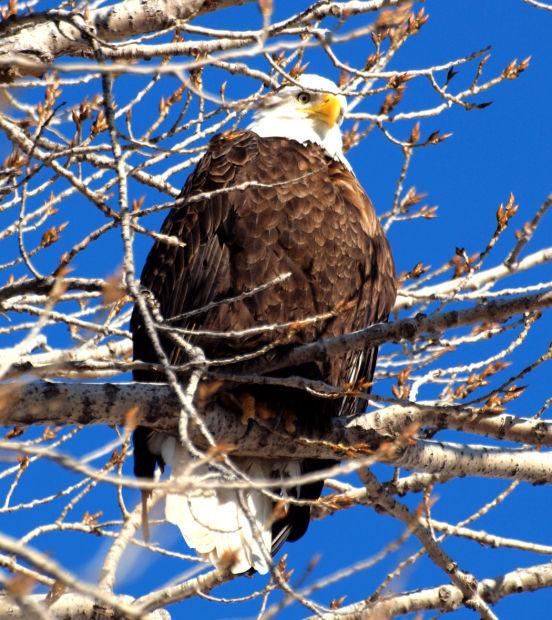 Baby Owls in Tree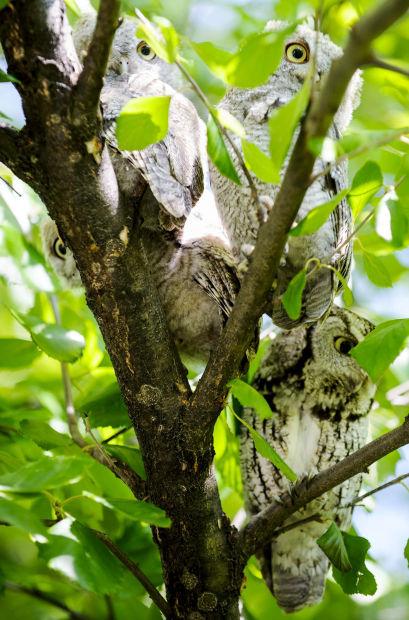 County Fair Chicken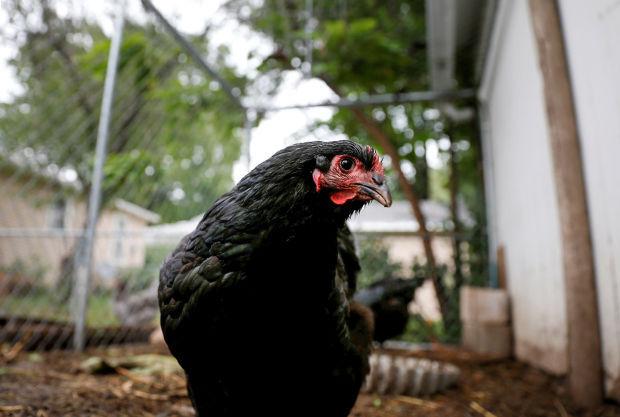 Sunken Gardens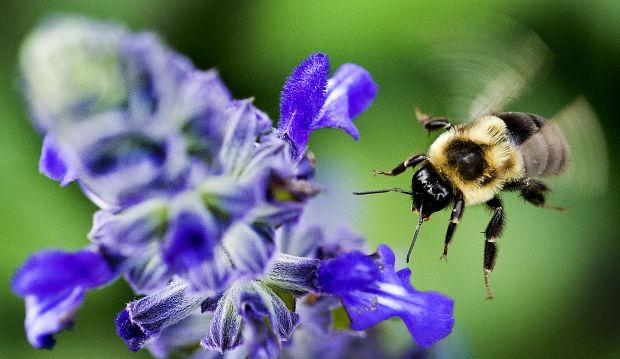 Red-tailed hawk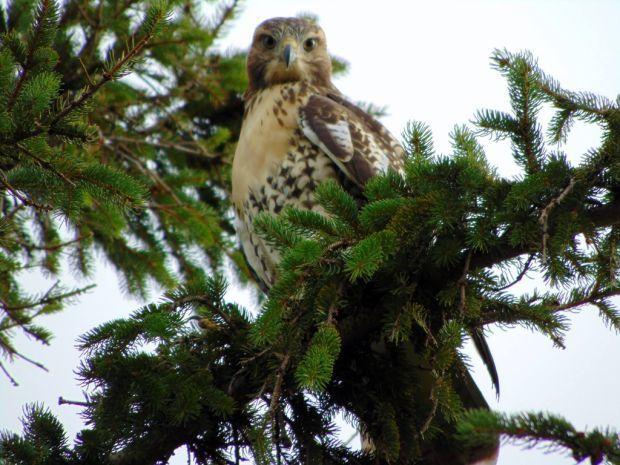 Birds of winter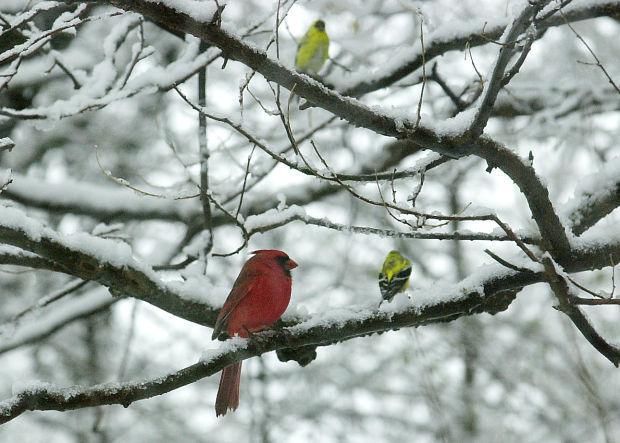 Turkey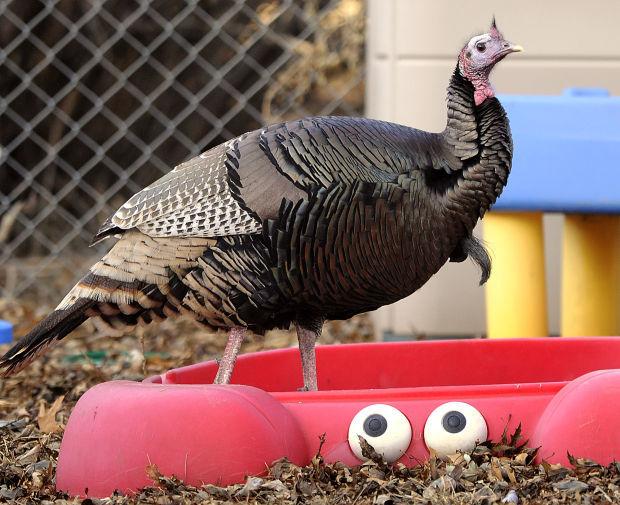 "And they're off"

Baby robins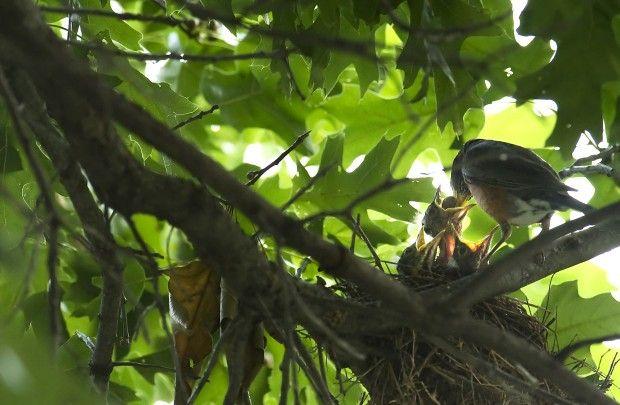 Audubon Tour bird and peanuts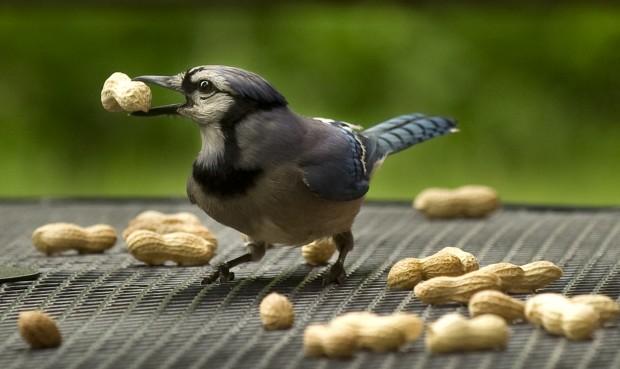 Rabbit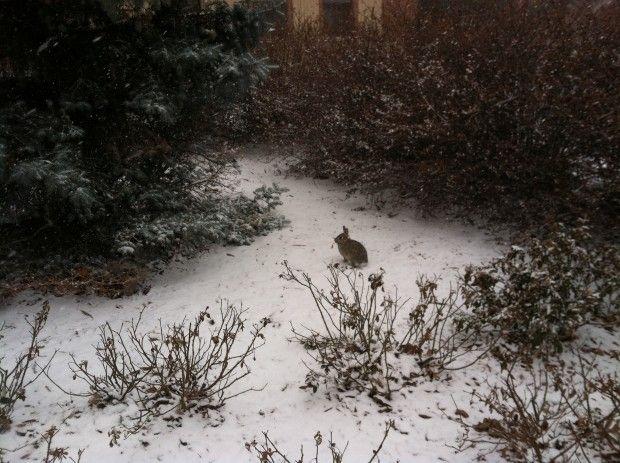 Urban deer sighting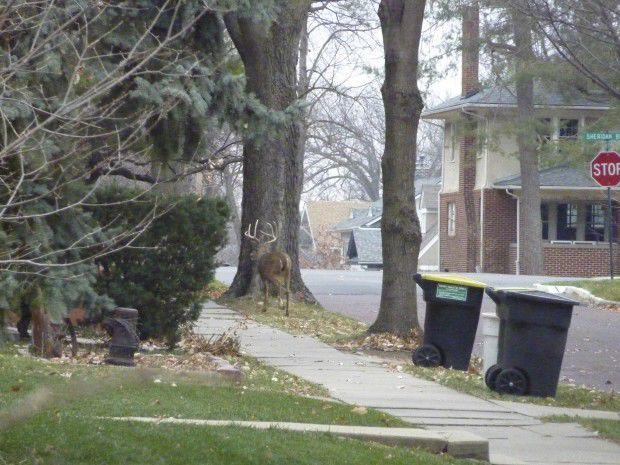 Pelican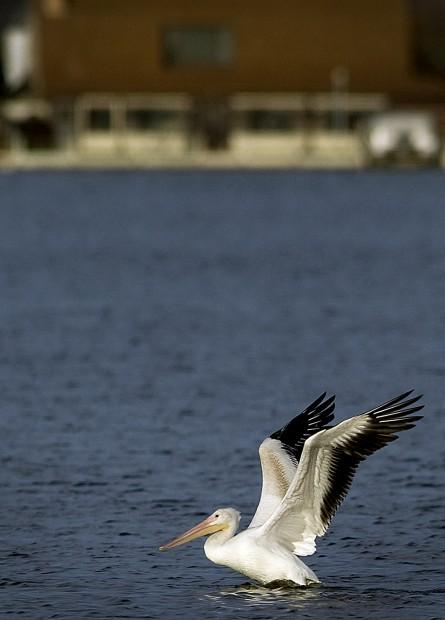 Robins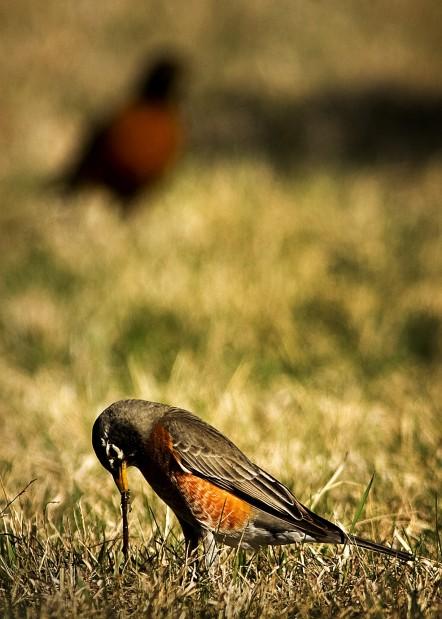 Brown-headed nuthatch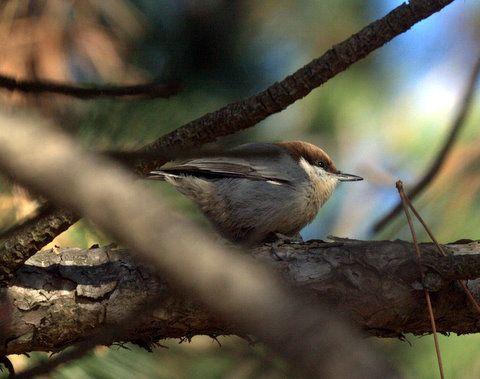 Possum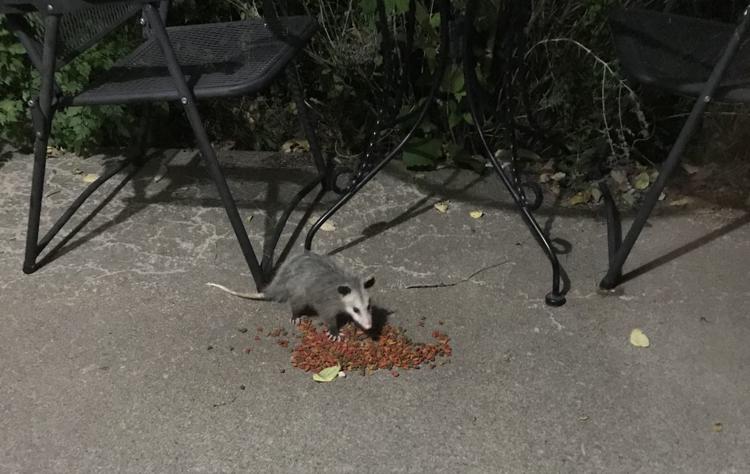 Raccoons sharing a meal