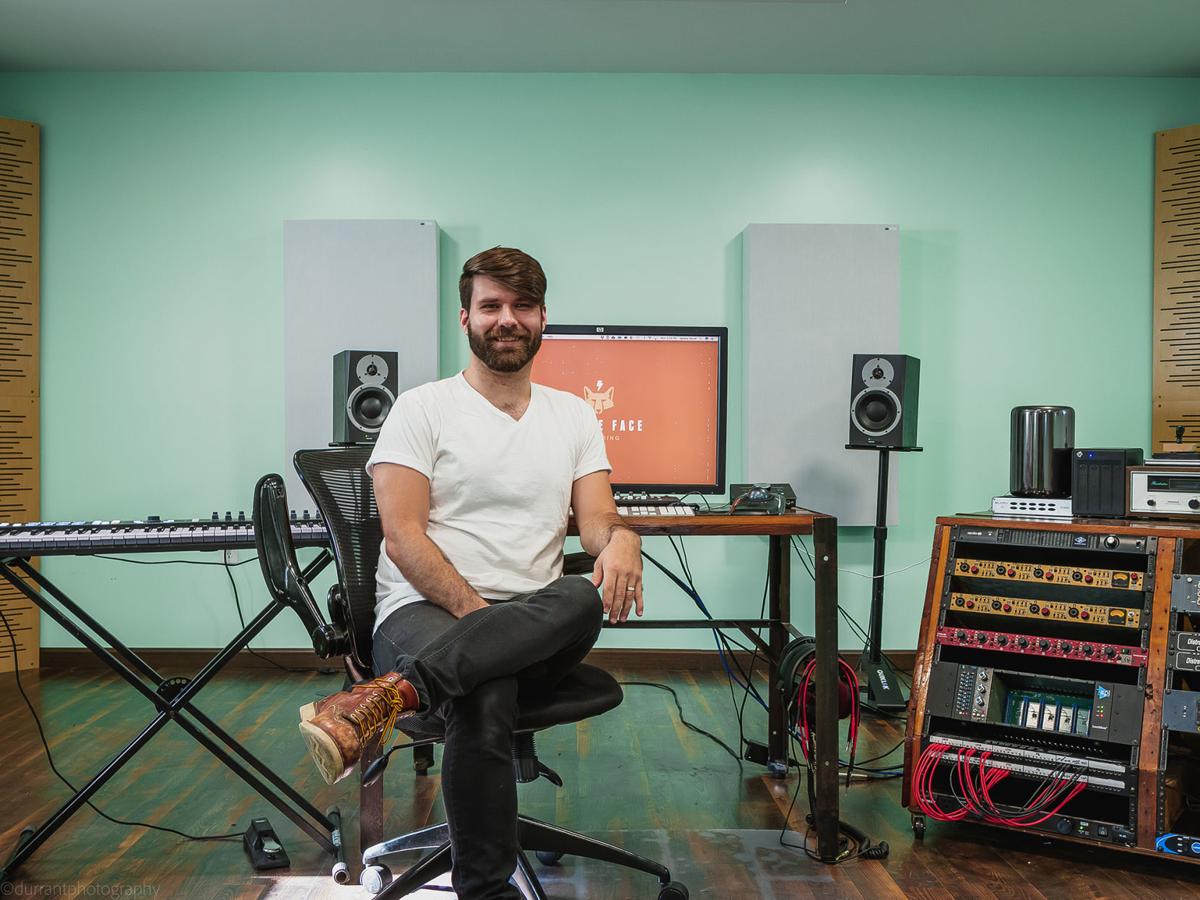 Jeremy Wurst always thought he had kind of a cool name.
And the 31-year-old Lincoln man had some fun with it this weekend, needling a U.S. senator who dropped his first name and even his last — in a manner of speaking — during a cockamamie graduation speech to Fremont High School seniors on Saturday.
Maybe all this isolation is getting to Sen. Ben Sasse.
In his 6-minute virtual commencement address now gone viral, graduates learned that his dad was a gym teacher who really wanted to be an English teacher, or an English teacher who really wanted to be a gym teacher.
The unshaven senator rambled about murder hornets and black holes, Tiger Kings and thugs in China and trashed 95% of all psychologists, urging students to shun the major in college.
He talked about rope climbing.
And he had a few things to say about Jeremys, too.
"We all grow into our names. By the way, that's why everybody named Jeremy is the worst. Sorry, Jeremy, not my fault. Blame your mom and dad."
Wurst read about the speech in an online news story on Sunday.
"Reading it was bizarre," he said Monday, "and then watching it was so bizarre."
Wurst is the owner of a music studio, Coyote Face Recording. He graduated from Lincoln Lutheran High School and the University of Nebraska-Lincoln. He's married.
He says he's the kind of guy who likes to put himself in the other person's shoes. Most recently, a U.S. senator's.
"I imagined him getting up Saturday morning and looking at himself in the mirror and saying, 'You're going to knock 'em dead,' and he did, but not the way he thought."
There were moments of encouragement and congratulations in the Sasse speech. A shoutout to Nebraska grit and a Larry the Cable Guy "Git-R-Done" moment.
He acknowledged the sweep of the pandemic and how it's affecting all of our lives and the graduates' lives in particular — the viewers he assumed were wearing pajama pants with their dress shirts and had wandered downstairs just in time to graduate.
He told them he was proud of them. (Note: We ALL are. Congratulations.) That they had what it took.
But overall, it was hard to know what the senator was thinking as he, ahem, prepared his talk.
Clueless dad trying to be hip?
Winging it? (Note the 5 o'clock shadow.)
Whatever the rationale behind the head-scratching oratory, the author of the "Vanishing American Adult" often sounded like he needed to find one.
At least one Fremont School Board member — to be fair, one who is endorsing Sasse's Democratic challenger — denounced the speech and apologized to students.
Fremont Public Schools responded to criticism with a letter saying the district "does not edit or censor guest speakers."
The Nebraska Counseling Association issued a letter of its own, while Sasse's people said critics were being silly, political opportunists who couldn't take a joke.
After watching the speech a time or two, Wurst took to Twitter to poke the man who had denounced Jeremys: "Yo @BenSasse there's only one Jeremy that's the worst, also it's spelled Wurst."
He included an upside-down smiley face emoji.
This is Jeremy's take on the entire speech: "Kind of a weird finger-pointing, blame-passing thing, bringing up all this stuff but not really being hopeful."
As for his name, Wurst is not blaming his mom and dad for the one he likes and answers to. The one they picked for him back in 1989.
"I'm not entirely sure why. I think they were looking at one of those baby name books and they liked the meaning."
Jeremy means "exalted" in Hebrew, he said.
"And my last name means sausage."
Monday, he joked that his life was ruined by the Sasse speech.
And he's not quite done messing with the senator. "I'm going to tease him all week."
He started by issuing a challenge, sent via Twitter again, this time to the New York Times.
"I feel personally attacked by @BenSasse for singling me out in his speech and I formally challenge him to a high school graduation speech battle.
"First one of us to actually make a point with our speech wins."