Lincoln Police have made two arrests in connection to a homicide that occurred early March 8 at an apartment in the 2000 block of Orchard Street. 
Krysean Reynolds, 19, and Makayla Fell, 20, were arrested and jailed on suspicion of aiding and abetting first degree murder.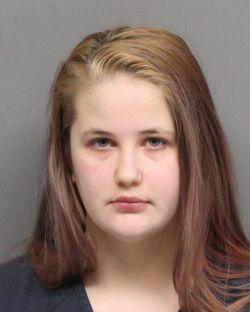 Capt. Todd Kocian said more information would be available Monday. 
Police arrived at the apartment at about 3:30 a.m. Sunday to find a friend performing CPR on Edward Varejcka. Officers took over until rescue workers arrived, but were unable to save Varejcka, who was pronounced dead at 4:09 a.m. 
Investigators spent much of Sunday processing the crime scene and talking with witnesses. They also recovered a knife in the apartment.
Chief Jeff Bliemeister said there were at least three people in the apartment, including Varejcka, when intruders came in and attacked him. A fourth man, who lived at the apartment, was outside.