This week's letters: Lincoln bike plan will cost too much
See highlights from the letters to the editor sent to the Journal Star.
Letter, 11/29: Lincoln bike plan will cost too much
Locate your calculator. You'll need fresh batteries for these calculations ("City releases 144-mile on-street cycling plan," Nov. 17).
* Bike routes: $19,000 per mile x 47.7 miles
* Bike lanes: $49,000 per mile x 11.4 miles
* Buffered lanes: Between $39,000 and $79,000 per mile x 10.5 miles
* Separated bike lanes: $1.9 million to $4.3 million per mile x 5.5 miles
* Enhanced intersections: 23 such proposals, plus bike boulevards and side paths, with no cost estimates provided.
Total dollars to be spent for bikers? Who knows? Add in the usual multiple more consultants, cost overruns, etc. Are you thinking about increased sales tax and property tax yet?
If you use it, then pay for it. How about an annual bike fee of $100, just if you want to ride it outside your property. Oh, and just one more item -- currently the little city of Lincoln has more than $1 billion in debt.
Richard L. Ternes, Walton
Letter, 11/29: ACT, SAT aren't good measuring sticks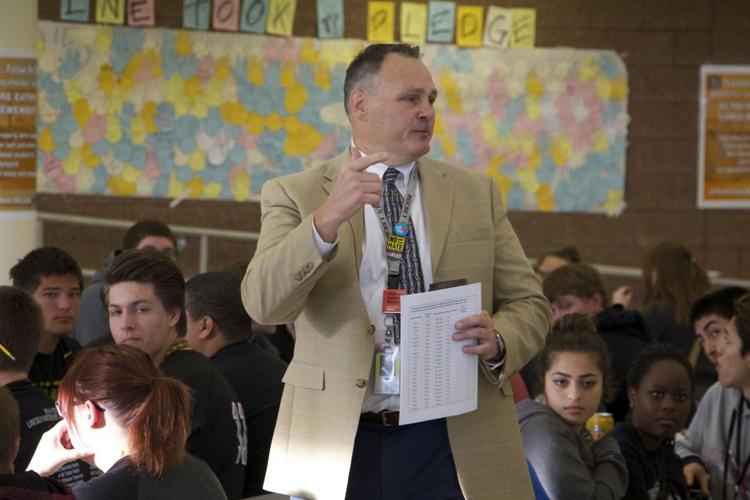 2018 was the first year Nebraska required all high school juniors to complete the ACT. Out of the 17 states that test all students, only four recorded higher average composite scores than Nebraska.
The process by which standardized testing became so commonplace is enigmatic to the general public, but it's seemingly accepted without inquiry.
The United States is a country founded on the premise of equal opportunity, so it's reasonable to say the ACT is a level playing field for college applicants, right? Well, not exactly. Millions of high school students across America take the ACT or SAT every year. But how well does the test truly gauge college readiness?
For starters, some pupils are simply better test takers. If you can't sit down and be immensely focused for four hours, it's going to hurt your best potential score. Many students are rightfully stressed by the thought of such a tedious test, and it isn't helpful that many of them struggle to achieve the cut-off composite score required for college acceptance.
Moreover, similar to video games requiring additional purchases for greater success rates, the ACT can be described as "pay to win."
The test results gauge a student's financial stability just as effectively as they do college readiness. Fortunate families can afford the luxury of private tutors or prep materials for their children, while statistically poorer students from diverse ethnic backgrounds typically receive educations that are less prioritized.
The ACT shouldn't be a priority in college admissions.
Letter, 11/28: Wind power siting lacks uniform rules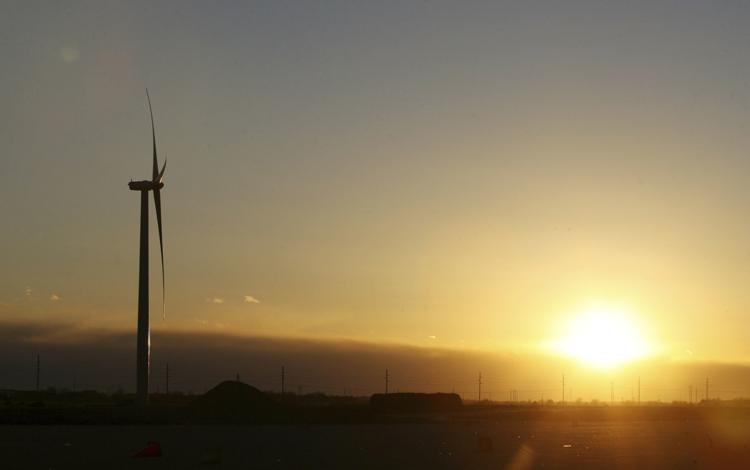 Unfortunately, Nelsen uses the example of a proposed wind farm in southern Lancaster County nixed by county commissioners on account of noise levels. He does not discuss impact details such as noise, unsightly towers, blade flicker and attendant power supply lines.
Years ago, areas of southwest Lancaster County were zoned "agricultural residential," allowing farmers to sell land for development as rural home sites. Many folks bought land and built their homes in what they believed would continue to be an agricultural area.
An extensive wind turbine area amounts an industrial use of the land quite different than neighboring properties; wind turbines threaten the character and quality of the environment rural dwellers had come to enjoy and expect.
At least two problems occur with wind power development in Nebraska counties. First, no standardized impact assessment is required of wind power developers (e.g., visibility zones, key observation points, renderings of proposed towers, etc.), and the process and expertise vary greatly from county to county. Second, wind power impacts do not remain contained (or containable). Wind power impacts become foisted upon willing and unwilling neighbors alike.
Nebraskans in general have had no discussion of where and where not wind power development is reasonable and appropriate; Lancaster County residents have. So, controlling the impacts of wind energy in Lancaster County and Nebraska requires a clear and reasonable process and informed decision about impacts.
Richard K. Sutton, Lincoln
Letter, 11/28: We must overcome political hatred
If this hatred from one political party to another political party will continue, the United States won't have to be concerned that North Korea or Russia will attack us. We will destroy each other.
Each of us should stop and think before we speak negatively about any political affiliation.
Letter, 11/28: Stores open on Thanksgiving? No thanks.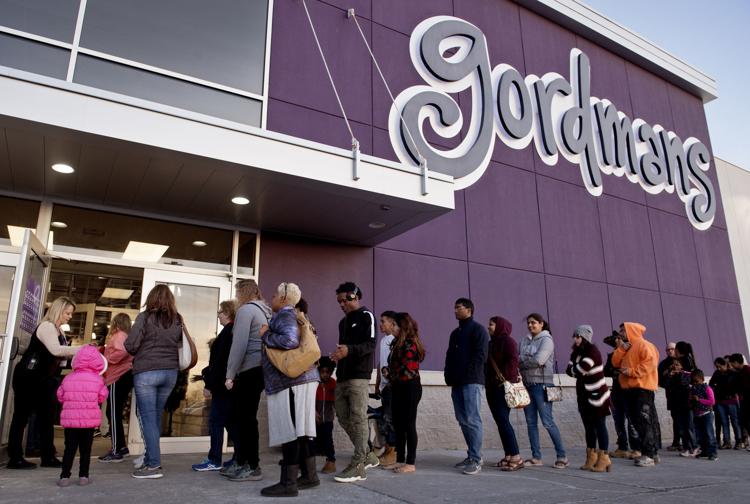 Thank you for publishing the list of stores open on Thanksgiving ("Malls, stores with special hours," Nov. 22), thereby depriving their employees of the opportunity to be home with their families on such an important holiday.
I won't be shopping at any of them in the future.
Letter, 11/27: Arena finances must be clearer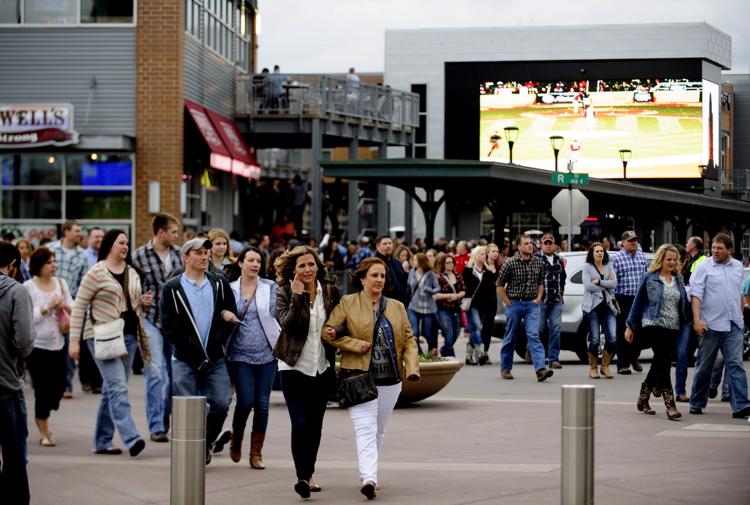 Now that Mayor Chris Beutler is out of the race, Lincolnites have the opportunity to elect a candidate who will be transparent and tell citizens the complete facts, negative as well as positive, about decisions and activities that concern our city.
This certainly was not true under our present leadership. Any candidate who trades off and follows that behavior will fail to change the way the city does its business. Watchdogs of Lincoln Government has found that, unless there has been some digging for further information the down side of an issue or announcement, it is never given directly to the public.
The Journal Star is no better. A recent editorial about The Pinnacle Bank Arena ("In 5 years, arena far exceeded its goals," Sept. 21) spoke glowingly of its success in the community. However, the whole truth is not in the piece, as the arena is not self-supporting.
It continues to be financially supported by the West Haymarket Joint Public Agency out of the revenue collected to pay off the bonds and a $1 million loan from the present operating management, SMG. In addition, the arena will likely continue to have an annual operating deficit. You know who will pick up that bill when this money runs out.
So the question remains: Even if we have a mayor who values transparency, will the Journal Star print it? Lincolnites deserve no less than both positives and negatives about city activities.
Spokeswoman, Watchdogs of Lincoln Government
Letter, 11/27: Dairy Store move hurts community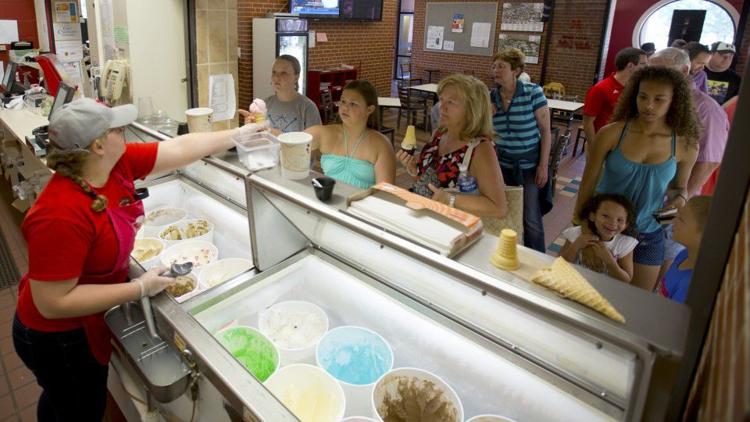 I read about plans to move the University of Nebraska-Lincoln's Dairy Store to the interior of East Campus ("UNL's Dairy Store moving," Nov. 24) and am disappointed in UNL's ignoring the Lincoln community. (I'm assuming there was no study of Dairy Store use by those not employed or studying on campus.)
For years, I have seen generations of community families take pleasure in visits to the Dairy Store. Its present location faces a neighborhood and is easily seen and reached from Holdrege Street.
These folks surely feel positive about UNL when they visit the Dairy Store and get ice cream cones for their kids. This upcoming move reinforces long-held beliefs that a university is an ivory tower to which outsiders are unwelcome and have no access.
Judith M. Gibson, Lincoln
Letter, 11/25: Farm profits now far from exorbitant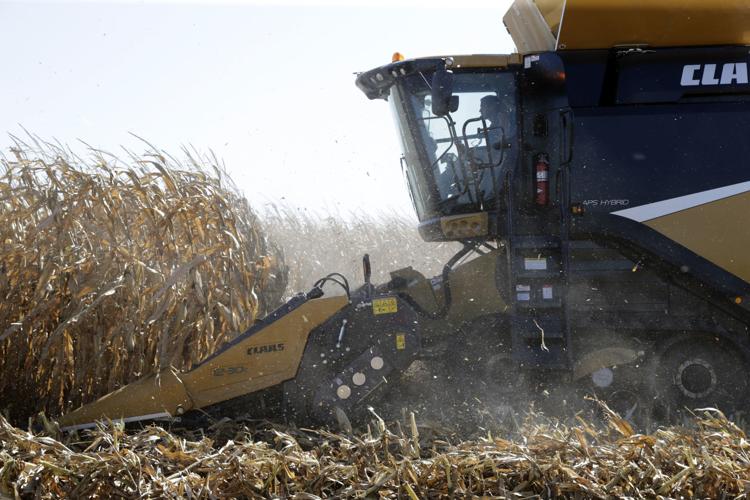 Thanks to my hard-working farmer ancestors, I am blessed to own a quarter-section of farmland in southwest Lancaster County.
My father deeded me the farm six years before he died, thinking that the $15,000 to $20,000 per year that he was netting when he owned it would help pay our monthly house payments and taxes.
This year, after deducting all of the farm real estate taxes and my share of the fertilizer and chemicals, my net income from the farm was about $1,800, or only about $14 per acre. I made that much by opting to not buy crop insurance.
I hope my good friend Sen. Patty Pansing Brooks -- who said in 2015 that farmers just don't want to pay the taxes, it seems to me" -- doesn't think that is too much profit to make from a farm that I could sell for more than $500,000 if I didn't want to keep it in the family.
Letter, 11/25: Urban-rural divide hinders progress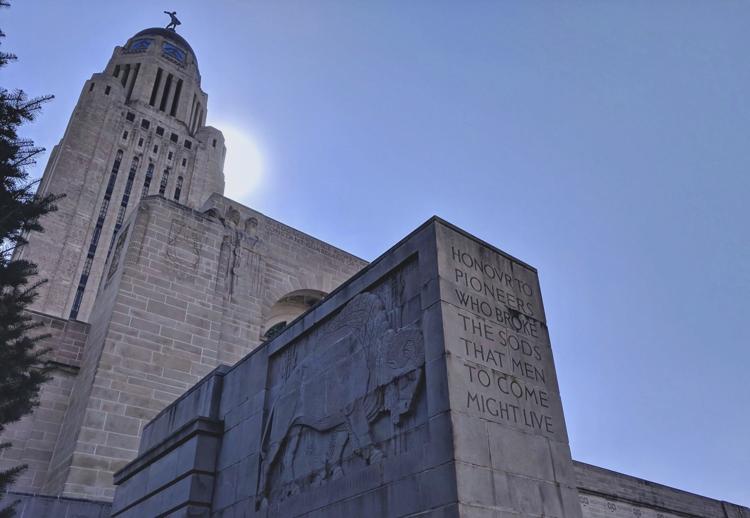 Unfortunately, the urban-rural divide has always existed in this country and probably always will.
In President Washington's cabinet, Alexander Hamilton (from New York) debated Thomas Jefferson (from Virginia) about the future of the United States.
Jefferson, because he was from an agricultural state, wanted a small, agrarian nation ruled by yeomen farmers and not elitists in the federal government. Hamilton, because he was from New York, a state with nascent industries, thought that the country could only prosper if it could industrialize. Factories would be located in cities because factories need workers.
Hamilton wanted a central bank to finance the industrialization of the country, while Jefferson (and later Andrew Jackson, who was from Tennessee) opposed a central bank.
Since we are now an urban and industrial world power with a Federal Reserve Bank and very few yeomen farmers, Jefferson was simply on the wrong side of history.
Conservatives in the rural counties of Nebraska opposed the expansion of Medicaid. This nonsensically opposes progress (expanding Medicaid increases the number of people with health insurance). How in the world are liberals who want progress to improve society supposed to compromise with conservatives who oppose progress?
The problem with conservatives in rural counties is that they are still thinking like Thomas Jefferson because they want to conserve an idyllic past where yeomen farmers ruled the country.
Letter, 11/24: Medicaid expansion mustn't be blocked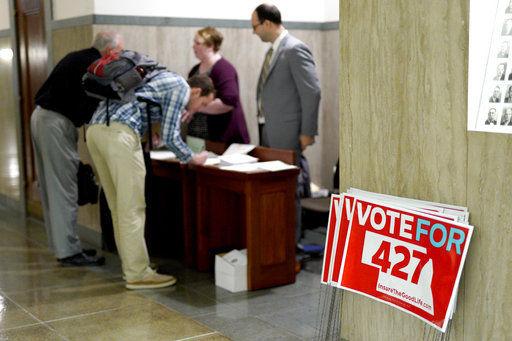 Ever since I could walk, my parents have taken me to the polls to teach me the importance of voting. I still continue the tradition of heading to my polling place and casting my vote, but, since the passing of the Medicaid expansion, I have begun to worry that the votes in favor of expansion may be in vain.
In the aftermath of Nov. 6, anti-expansion figureheads have threatened to stall the plan within the Legislature, claiming that the costs of expansion will take away from other areas of the state budget, hurting taxpayers. Ironically, sitting the expansion through numerous sessions and avoiding other legislation also hurts the taxpayers.
Furthermore, attempting to slow-walk the expansion will only lead to a lawsuit, which Sen. Adam Morfeld has already threatened against Medicaid's opposition. Going to court will only cost the taxpayers more.
Nebraskans have already voted for the expansion of Medicaid, and whether they support it or not, our legislation needs to back the populace. We need to encourage our politicians to work for the betterment of the state.
Instead of focusing on the decisiveness of the issue, let's aim to be united effort that can encourage economic activity around the Medicaid, helping the expansion pay for itself. So, please, contact your state senator, the governor and your fellow citizens to try to make the expansion pass as smoothly as possible.
Letter, 11/24: Lincoln Hazardous Waste Center shows tax dollars used right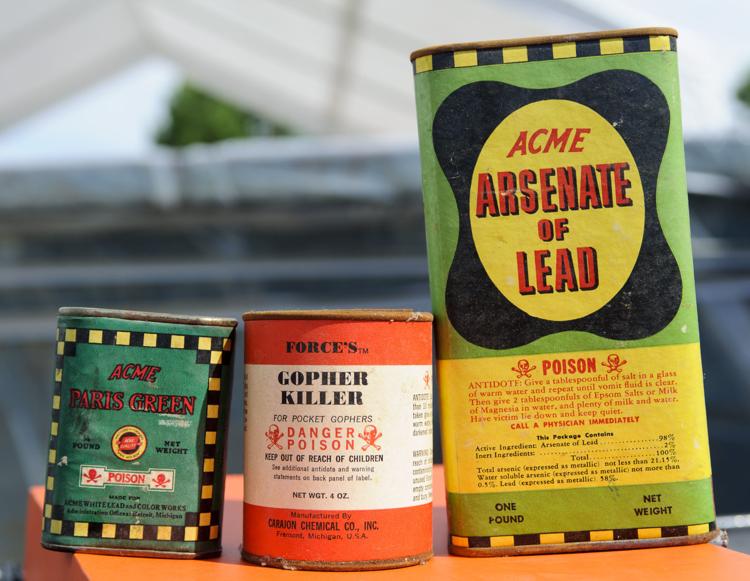 I know it doesn't feel like it. I don't like the idea of my hard-earned money being taken from my paycheck just to be squandered by politicians. But then I see programs like the LHWC, and I reconsider.
The construction of their new facilities is funded by the city with support from state funds and trusts. The center prevents poisons such as arsenic and strychnine from ending up in dumps and landfills, only to filter down into the aquifer that so much of the state relies on for water. New facilities help them collect more of those harmful materials.
I was blown away when I read it collected 50,000 pounds of hazardous waste last year and 88,000 pounds this year. To think, that much poison could have ended up in our drinking water. I'm grateful that this program exists, and I wish it luck in meeting and exceeding goals.
This is what our tax dollars are doing for us. Keeping our water clean.
Letter, 11/23: Trump disrespected troops on Veterans Day
Will people stop ridiculing our despot king for his failure to join French and German leaders during the worldwide observance of the 100th anniversary of the end of World War I?
He had a perfectly reasonable explanation in that it was raining, and rain, you know, messes up his hair. Better to not risk another devastating bad hair day then to honor those who gave their lives dying to protect the liberties and freedoms he is so desperately trying to destroy. Makes perfect sense to me.
Letter, 11/23: Democratic race shows party's flaws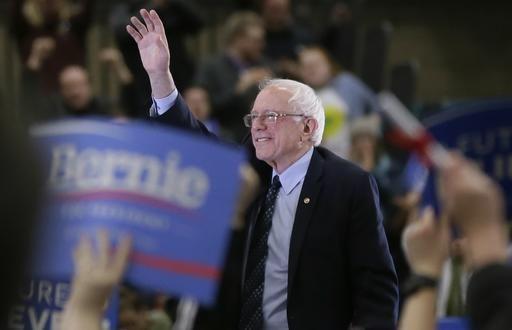 Where are we now that a hypothetical presidential candidate for the Democrats would have hardly any chance of winning the party's nomination if he or she opposed open borders, supported lower taxes, was pro-life and backed law enforcement?
Letter, 11/23: Federal refugee rules felt in Lincoln
Changing federal policy on the refugee resettlement program created a cap on how many refugees will be allowed into the United States through the program, which therefore affects how many refugees are resettled in Nebraska.
Though we are reassured that the number of English language learner (ELL) students in Lincoln schools has dipped, the number isn't as extreme as the increase that occurred just a few years ago.
Seeing as the relatively small Lincoln Public Schools ELL program can be affected by this change in federal policy, it becomes more and more concerning that a change like this can be made.
The LPS ELL staff employs 120 teachers as stated in the Journal Star. With the decrease in students there is less demand for teachers and the possibility of putting educators out of work. The change in the federal policy decreases students in the LPS system and this is likely just the first of many changes.
Is a change to the immigration laws really necessary for the success of our country? Sure, there's the argument about overcrowding in schools and having an ideal student-teacher ratio. Plus, the LPS ELL faculty claims that it's fully staffed now, so it's possible the cap on immigration will turn out to be a good thing.
The cap on the resettlement program needs to be reconsidered. Seeing as this is the lowest it's ever been, the threshold set by the president is somewhat extreme.
Rachael Wakefield, Lincoln
Letter, 11/23: Thank military for right to vote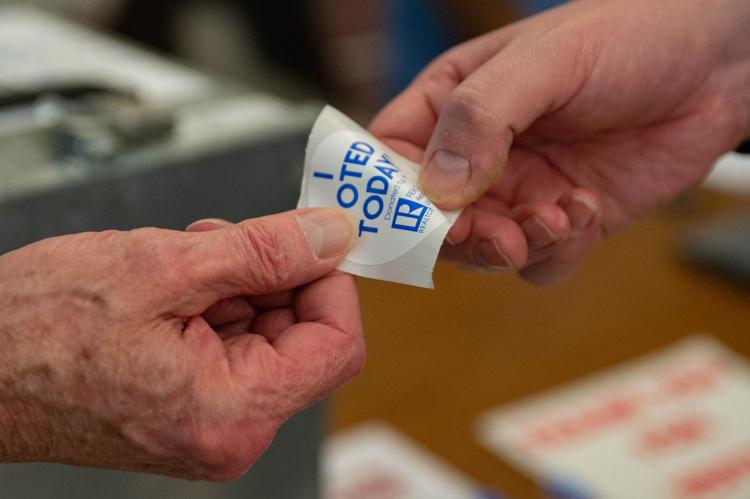 I'm writing to say thank you to all of our U.S. soldiers, veterans and fallen soldiers.
With it being November and voting for the midterm election for my very first time, I realize this wouldn't be possible without the sacrifice of our soldiers. If you don't normally vote, I strongly urge you to take part in it the next time.
American soldiers put their life at risk so you can have rights, including voting.
Local View: NU's mission overtaken by athletics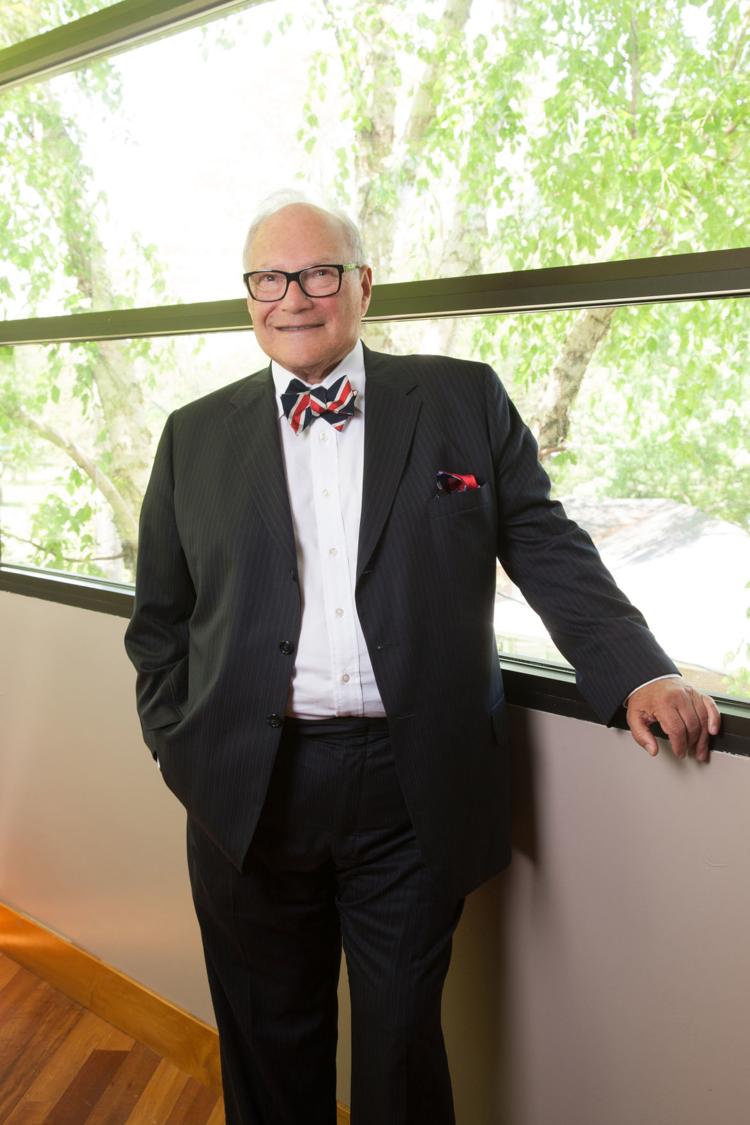 In 1862, Congress passed the Morrill Act establishing the land-grant college system, which gave federal land to the states to provide public education for citizens.
In 1869, the University of Nebraska was chartered as a land-grant college. Its charter states its purpose was education "to afford to the inhabitants of this State, the means of acquiring a thorough knowledge of the various branches of literature, science and the arts."
The Nebraska Constitution provides: "The Legislature shall provide for the free instruction in the common schools of this state of all persons between the ages of five and twenty-one years" (Article VII, Sec. 1).
Nebraska assumed the obligation to educate its citizens. The controlling word is "educate," which is the lifeblood of a democratic society.
In the middle of the last century, a secondary public (high school) education, would at least gain a young person entrance into the labor force, to a job that allowed access to the middle class. That is no longer true. Post-secondary education, of one form or another, is now a requirement in many, if not all, occupations.
And we have shifted the burden of financing that education onto the backs of the students, who can least afford it. The rise of student loans and for-profit colleges is staggering. The average graduate of the University of Nebraska-Lincoln now has student loan debt of about $21,500 upon graduation. There were about $59 million in outstanding student loans in Nebraska in 2017, according to collegefactual.com.
UNL and other similar public institutions have shifted from their core function from education to another E-word: "entertainment."
College football began in the late 19th century, as an American version of the field sports played on the "playing fields of Eton" -- English "public schools" that were not public. The game became popular but also brutal.
Poor safety equipment, relaxed rules and plays such as the "flying wedge" resulted in frequent fatalities and injuries, causing public outrage. In 1905, 19 football players died from injuries suffered on the field. Harvard's president considered banning the sport, when President Theodore Roosevelt, an ardent football fan and Harvard alum, stepped in and formed a committee, the forerunner of the NCAA, which made the game safer by changing the rules and requiring basic safety features such as helmets. It lived to fight another day.
The United States is the only country in the world where colleges are in the sports entertainment business.
The University of Nebraska system has a $2.7 billion budget for 2018-19; UNL is about $1.3 billion of that amount. The Athletic Department budget is separate and, for the same period, is about $139 million. The current Nebraska football coach is paid $5 million a year, while the athletic director makes about $1 million.
The following comparisons are interesting: Roger Ailes, late head of Fox, was paid $5 million in 2013, when Fox profits were $27.8 billion. Meanwhile, the president of the NU system makes $540,000, while the chancellor of UNL makes about $472,000; combined, they make only about 20 percent of the salary of the football coach.
There is something wrong with this picture. Why does the coach of an amateur sports team earn about five times the combined salaries of the leaders of its sponsoring institution?
For one thing, in college sports, labor does not get paid. It's like having a business and not paying the help. Football players are deemed amateurs who cannot get paid because they are "student-athletes." This misleading term means that "labor gets the broken bones and brain injuries and management gets the money." Several years ago, Sen. Ernie Chambers blew past that nonsense by introducing a bill that would pay injured football players workers' compensation because, he argued, they are workers in one of the most dangerous industries in the country.
Professional athletes are well represented by professionals and can take care of themselves. But college athletes, many of whom come from humble backgrounds, have no such assistance. Efforts to unionize have failed.
It is time for the Board of Regents to examine the real mission of the flagship university it is charged with governing. Is it a major academic institution, or simply a name to tag on a professional athletic team that does not need to pay the help?
Local View: Here's why I'm leaving the GOP after 50 years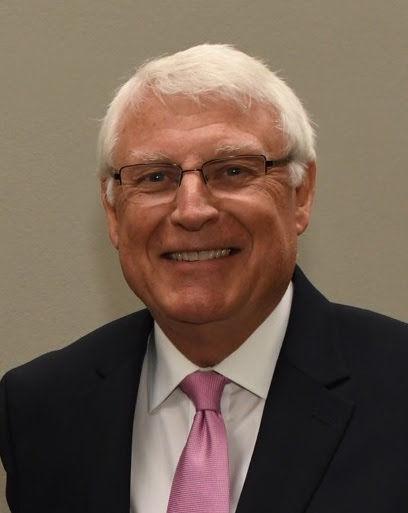 You can't play in the game if you're not on the team. That's the simple reason I will be changing my voter registration from Republican to Democrat.
There are, of course, more reasons than giving myself an opportunity to be active in a political party that is much more aligned with my personal values and issues important to me: social justice, reproductive rights and public education. The 2020 elections are just around the corner, and I want to be on the field.
I have been a registered Republican for more than a half-century, casting my first vote for Barry Goldwater for president. My first foray into partisan politics was in college with the Young Republicans, where I was elected secretary of the club and won a slot as a delegate to the state convention.
I voted for Richard Nixon in 1968 because I was serving with the Army in Vietnam and he promised to bring me home. He did.
Through the years, I have been a top aide for Republicans in Congress and to a Republican governor. I served the Republican Party as a county chairman, a member of a state party executive committee and unsuccessfully ran as a Republican in 1986 for Nebraska lieutenant governor. I was the director of the media operations center at the Republican National Conventions in 1976, 1980 and 1984. I was a Reagan delegate to the 1984 convention.
Along the way, I became aware that those traditional Republican values of limited government, freedom of choice and personal responsibility were under attack by the religious right, striving to use the party as a means to convert our democracy into a theocracy. Their goal is to use the power of the government to force their crabbed view of women and minorities on everyone else. I fought that change for decades from within.
I became a volunteer for Planned Parenthood in the late 1980s because I saw the political potential of this powerful reproductive rights organization as a counter to the misogynistic, religiously driven policies being advocated by the Republican leadership. I believe strongly that Planned Parenthood's mission of empowering women to make their own reproductive choices without government interference is a real Republican value.
At the same time, I became an advocate for public school educators, believing that our tax money should not be used to subsidize private, religious schools, that teachers should have the right to collective bargain their wages and benefits and that they should have a voice in setting state and national education policy.
I have spent decades trying to quell the anti-women's health and anti-union tendencies of the Republican Party — to no avail.
When Donald Trump came to power two years ago, I felt that American democracy, the truth and civility became casualties of that election. That foreboding has proven true, and the Republican Party leadership has done nothing to curtail Trump's many travesties. So, enough is enough.
I wish my Republican colleagues within the reproductive rights and teachers' union movements the best of luck.
I'm mad as hell, and I just can't take it anymore.
Local View: Low pay makes UNL grad workers eligible for Medicaid expansion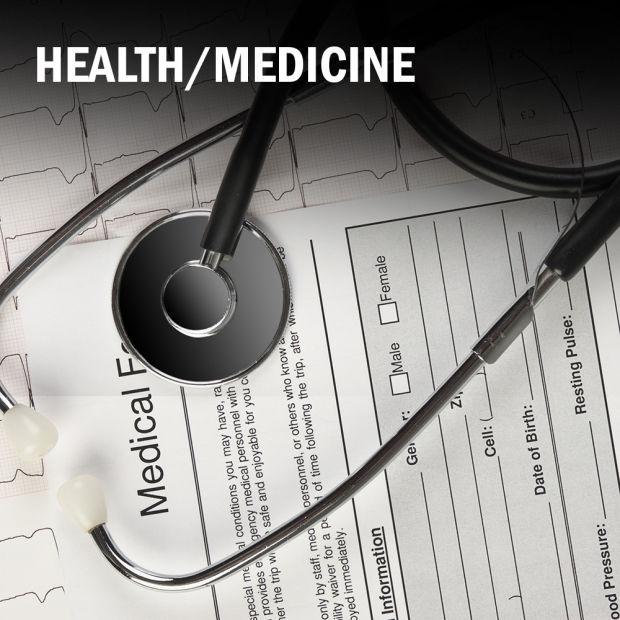 Last month, Nebraskans voted to raise the income-based eligibility threshold for Medicaid to 133 percent of the federal poverty line. According to projections, this will allow 90,000 low-income Nebraskans to gain coverage.
Beyond the benefits to these individuals, a report conducted at the University of Nebraska at Kearney indicates the expansion will add up to 11,000 jobs, support rural hospitals and free up tax money to be distributed elsewhere.
Even as we celebrate these boons to our state, this highlights other problems that we should work to solve.
One of these problems is the embarrassing fact that far too many graduate students employed at the University of Nebraska's flagship research university will be eligible for Medicaid under the expansion. Graduate teaching and research assistants (GTAs and GRAs) are UNL employees whose teaching and research are indispensable to the university, but a surprising proportion of them are paid near- or sub-poverty wages.
According to the Journal Star and Insure the Good Life, people earning less than $17,000 in 2019 will qualify for Medicaid under the expansion.
UNL's internal data, as provided by Unionize UNL, show that the university employs more than 2,000 graduate students. Roughly 80 percent of them are on standard funding packages that include five- or 10-month contracts, assuming the former have their renewed for the spring semester.
Of these graduate student employees, or GSEs, 48 percent are paid less than $17,000, leaving them eligible for Medicaid under the expansion. Many GSEs who are paid more have their salaries set by the grants that fund their research labs, which means their salaries are at the discretion of their advisers, not the university, so UNL cannot take credit for their higher level of pay.
The pay is problematically low across fields. There are GSEs from STEM and humanities on both sides of the Medicaid eligibility line, so this isn't just a failure to appreciate and support the liberal arts.
There are contractual limitations on how many hours GSEs can work at second jobs, and many departments discourage any second jobs. This is to ensure that they still have time for their classes and research. Presumably, the 200 grad students earning $10,000 or less are expected to either take extra jobs, or to live off student loans. Neither of these is good for the graduate student, the undergrads that they teach or the institution as a whole.
All of this makes it clear that the too many GSEs are given insufficient wages. Of course, we may have already known this, as the Lincoln Housing Authority classifies $15,150 per year for a single individual as "extremely low income." Of the GSEs we're looking at, one-third make this amount or less. But the new Medicaid eligibility is a stark reminder of how bad it is.
Adding insult to injury, the costs of UNL's student insurance far exceeds what would be available through Medicaid.
UNL student insurance isn't bad insurance. It's quite generous. But, because it comes with higher premiums, higher co-pays, higher deductibles, and more limitations on providers, it is still a raw deal for GSEs who are paid so little that they qualify for Medicaid.
Even the 48 percent figure above is too rosy of a picture, as GSEs pay additional fees for coverage otherwise comparable to Medicaid. Once those fees are subtracted, 55 percent of GSE's incomes are at or below $17,000.
For coverage otherwise comparable to Medicaid's, GSEs pay an additional $500 premium and a $270 use fee for the campus clinic (or a $20 co-pay for office visits, a $500 deductible, and an 80/20 percent coinsurance split, for off campus care). Prescriptions at the Health Center Pharmacy have a $5 (generics), $30, or $80 copay. Medicaid has no co-pay for generics and a $3 co-pay for brand-name prescriptions.
Above I said that 783 GSEs are paid below the Medicaid eligibility threshold. But if we consider that they pay $770 for their health insurance, our magic number should really be $17,770, and 55% of the GSEs we're looking at make less than this.
The university leaves far too many of its grad student employees eligible for Medicaid under the forthcoming expansion — and then offers them a worse insurance package for more money. This is something that the administration should work to correct before enrollment in the Medicaid expansion begins.