The head of Nebraska's Department of Environment and Energy told state lawmakers Thursday his agency has used all the tools available to it in trying to gain compliance from a troubled ethanol plant near Mead.
Since 2015, inspectors have conducted 77 site visits of AltEn, which used seeds treated with pesticides to produce ethanol instead of corn like most plants, Director Jim Macy told the Legislature's Natural Resources Committee during an hourlong briefing.
Three dozen of those inspections of the facility have occurred since Jan. 1 of this year, Macy said, as the frequency of problems has increased, necessitating a series of noncompliance letters, violation notices and administrative orders against the company.
Last year, the department ordered AltEn to dispose of a solid byproduct of its ethanol process contaminated with pesticides from the property by March 1, 2021. On Feb. 4, it ordered AltEn to stop pumping wastewater into a lagoon operating over capacity until it disposed of the excess.
The company completed a shutdown on Feb. 8.
During Thursday's briefing, committee members grilled Macy about the department's efforts to bring AltEn in compliance with state environmental regulations and questioned why more wasn't done sooner to prevent a possible large-scale contamination issue in Saunders County.
"Do you feel like your agency has been diligent in monitoring this facility and responded in a timely manner and in the level of response that needed to be done?" asked Sen. Mike Moser of Columbus.
Macy responded in the affirmative: "We spent a lot of time doing our job at this facility."
But what the Department of Environment and Energy can achieve under the framework of the law is limited. Under Nebraska statute, it has the authority to investigate, notify entities of noncompliance, or issue emergency complaints or consent orders to companies in violation of environmental statutes.
If those administrative actions are ignored, Macy explained, the department doesn't have the ability to fine a company. Instead, it can refer the matter to the Nebraska Attorney General's office for potential legal action, which happens in only a small number of cases.
Macy declined to say whether or not AltEn had been referred to the attorney general, calling it confidential information at this time.
"We're still working on getting compliance with the tools we have," he said.
Omaha Sen. Justin Wayne asked Macy why it took dozens of visits by state regulators to bring AltEn into compliance with state laws and noted that other agencies, including staff from the Department of Health and Human Services Children and Family Services division, would remove children from a home after a handful of violations.
"How many other projects or properties are out there at 42 (site inspections), and we've got to wait until 30 more before something big happens?" Wayne asked.
"This truly is a rare incident," Macy replied.
Environmental rules reactionary
Anthony Schutz, an associate professor at the University of Nebraska-Lincoln College of Law, said the tendency of governments to react after a discharge of contaminated wastewater has occurred or after people get sick from breathing poisoned air is a longstanding criticism of U.S. environmental policy.
"Our policy is always proceed until we've identified a problem," said Schutz, who teaches agricultural and environmental law. "We call it the precautionary principle. Other countries have a different baseline for risk tolerance. We allow it until you can show us it's harmful."
Regulations created through the Nebraska Environmental Protection Act or the federal Clean Water Act are often applied through an administrative process, he added, which requires knowledge of industry practices and a wealth of data about the potential harms of those practices.
"It's hard to write a permit process or a violation until you get the data," Schutz said.
Macy, responding to a question from Sen. Tim Graegert of Creighton, said the department's focus on compliance can make its efforts seem slow but indicated investigators are often working to build a case that could stand up in court.
"The statutes and authority we have is reactionary to the problem," Macy said. "That's how compliance works."
With researchers and regulators now focused on the ethanol plant near Mead, Schutz said it's likely Nebraska will enact policy and administrative changes to prevent this specific environmental contamination issue from happening again.
Earlier this month, the Natural Resources Committee sent a bill (LB507) from Sen. Bruce Bostelman of Brainard to the floor that would prohibit the use of treated seed in ethanol production in Nebraska.
The bill, which was drafted with help from the Renewable Fuels Association, has a committee priority designation attached, and if passed by 30 senators and signed by Gov. Pete Ricketts, would go into effect immediately.
Not told about treated seed
Problems began at AltEn in 2015 after the plant spent years lying dormant following a 2007 boiler explosion, a resulting Chapter 11 bankruptcy and a restructuring of its ownership by the late Dennis Langley of Kansas.
Shortly after the plant went back into operation in 2015, Macy said the department was focused on its emissions — not the solid waste and wastewater contamination issues that would come to define the plant.
At no time did the plant's operators inform regulators that pesticide-coated seeds were being used to produce ethanol, Macy told the committee.
A 2005 consulting agreement between E3 Biofuels, AltEn's predecessor, and engineering consultant Katzen International, which has helped build ethanol plants around the world, indicated the plant was specified for yellow corn as a feedstock.
But after E3 Biofuels sued a contractor for the faulty boiler that put the plant out of commission in 2007, then-owner Langley said in a deposition the plant could be reconfigured to use a variety of feedstocks, including "out-of-condition seed."
Katzen International President Philip Madson backed up that claim in a 2012 report submitted as part of the federal lawsuit.
Macy said a construction permit filed by AltEn with the department in 2014, after the plant began taking steps to restart its operations, did not inform regulators of plans to use treated seed. But, he told senators, that wasn't something that was required, either.
It was only after AltEn started using a "potpourri of different ingredients" including stale beer and expired alcohol, that inspectors learned it also had been using the pesticide-coated product.
"We were more focused at that point in time on air emissions and running of the facility," Macy told reporters after the briefing. "We didn't have an understanding that the seed corn had gone from a nontreated to a treated seed corn."
In 2019, the Nebraska Department of Agriculture would order AltEn to stop selling the wet distiller's grains byproduct from its ethanol process after testing revealed it contained high concentrations of neonicotinoids, a pesticide commonly used in seed treatments.
Ongoing cleanup efforts
Macy said the department remains engaged in cleaning up both the potential soil and groundwater contamination that has originated at the plant, as well as a recent discharge of 4 million gallons of waste product from the site.
On Feb. 12, a frozen pipe on a digester tank, which uses cow manure to create methane gas used to power AltEn's plant, ruptured, releasing the waste into a nearby ditch that runs south and east of the property.
Since then, approximately 1.6 million gallons of pesticide-contaminated wastewater has been recovered, as well as 411 tons of ice from waterways as far as 4 miles from the plant.
The department hired Terracon and is working with Clean Harbors, both environmental services firms, on the cleanup, which Macy said could be completed within a few days to several weeks.
The state is bearing those costs from the Integrated Solid Waste Management Cash Fund, which is maintained by landfill fees, while AltEn is working with its insurance provider, Macy said.
Macy also told lawmakers Bayer Crop Science North America is working with the department and its contractors to address the cleanup.
A spokeswoman for Bayer said the company shares concerns about the ethanol plant and the Feb. 12 spill.
"We are playing an active part in supporting work to address site issues, which includes cleaning up the spill," the company said in a statement. "We hope and expect others who sent feedstock to this facility will join us in this important work."
"However, for now, we are focusing on doing what we can to address these important questions and the needs of the people of Mead."
Omaha Sen. John Cavanaugh asked Macy if the department had a plan to conduct testing away from the plant in order to assure residents of Saunders County that drinking water is safe.
The director said it intends to do more testing and added it will continue to try and gain compliance from AltEn.
"They are not coming back into business until they clean up the lagoon and they clean up this wet-cake material," he said.
Photos: Mead ethanol plant
Mead AltEn Ethanol plant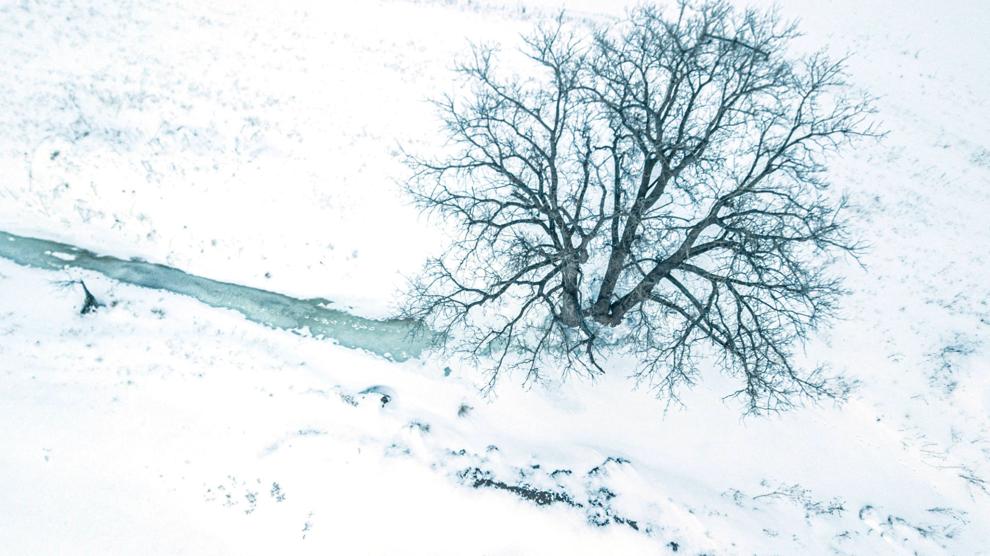 Mead AltEn Ethanol plant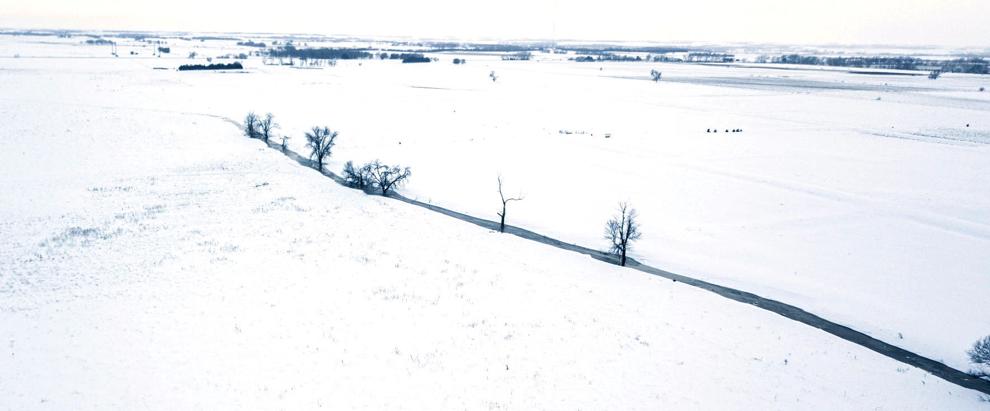 Mead AltEn Ethanol plant

Mead AltEn Ethanol plant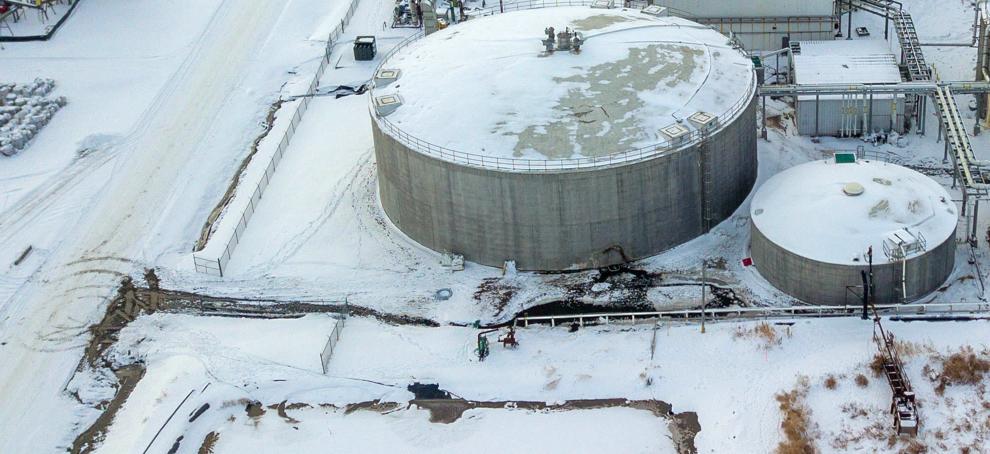 Mead AltEn Ethanol plant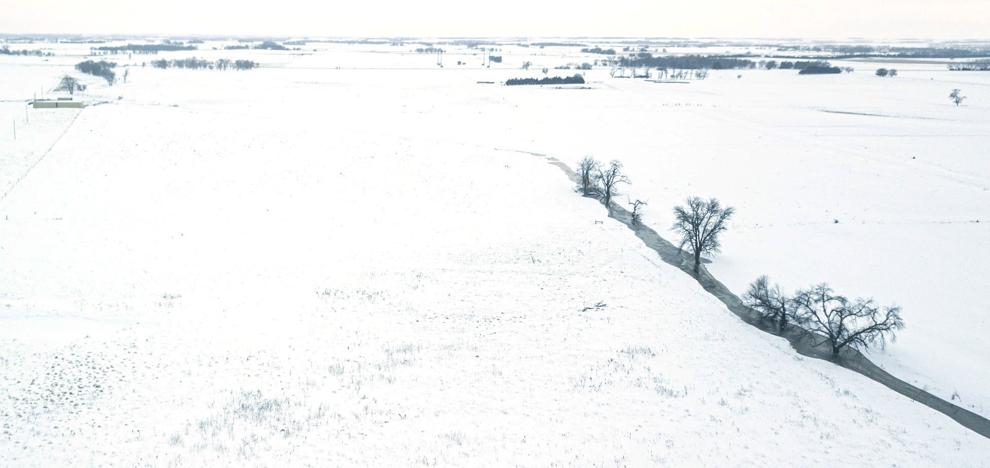 Mead AltEn Ethanol plant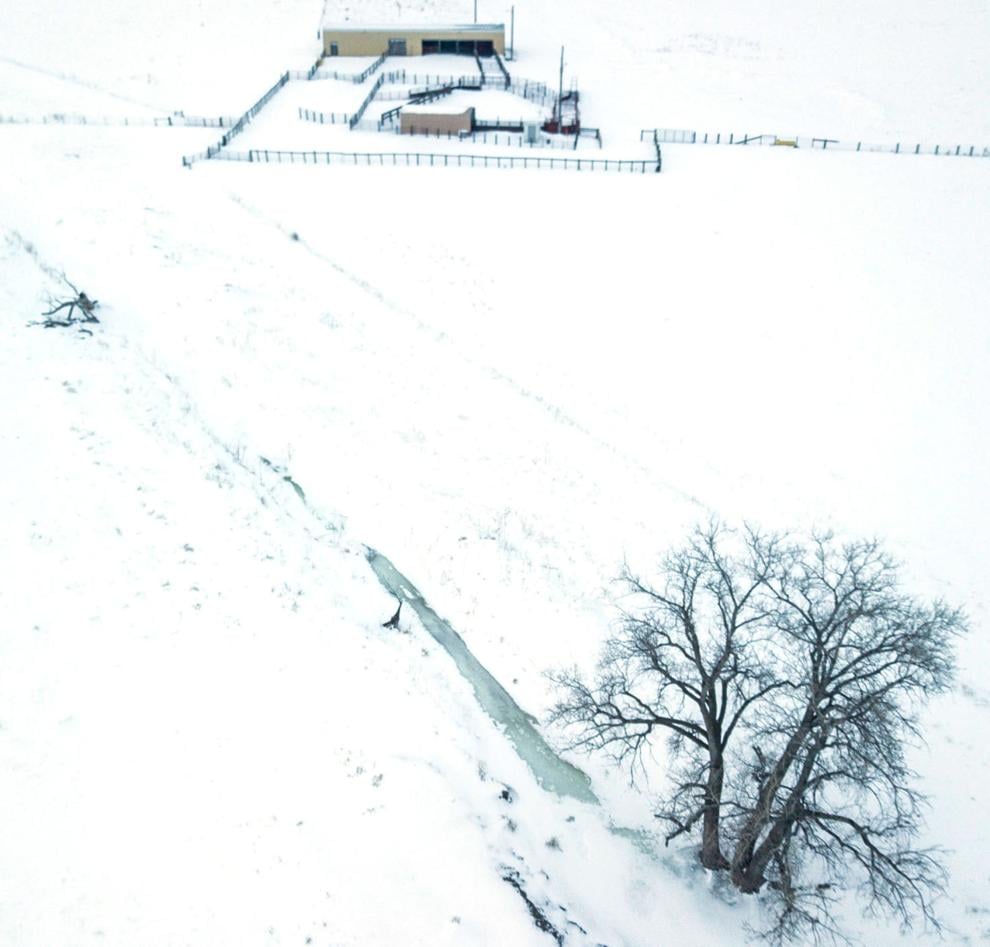 Mead AltEn Ethanol plant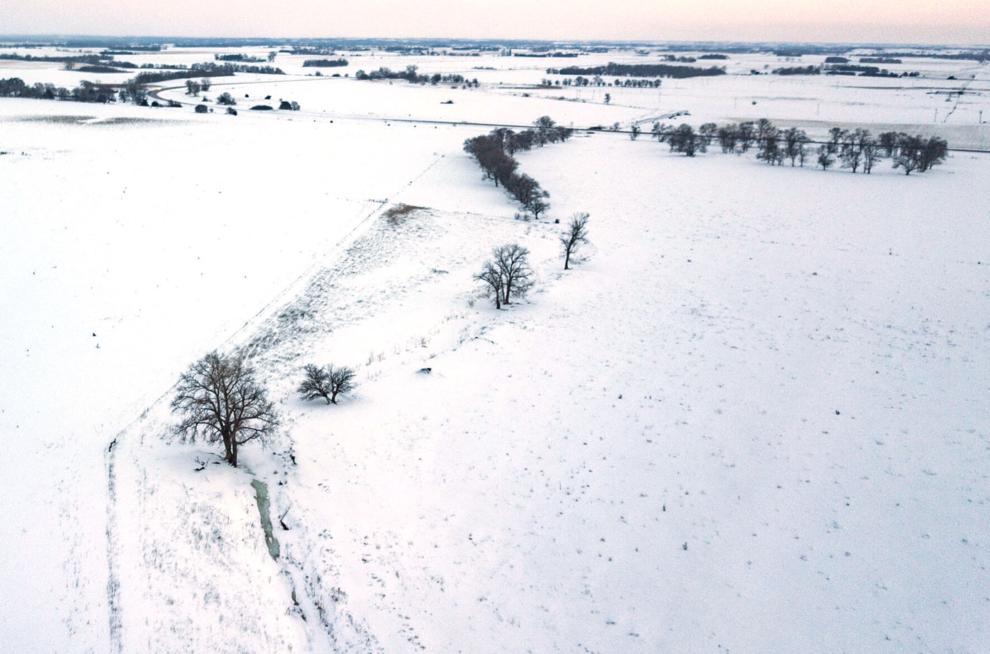 Mead AltEn Ethanol plant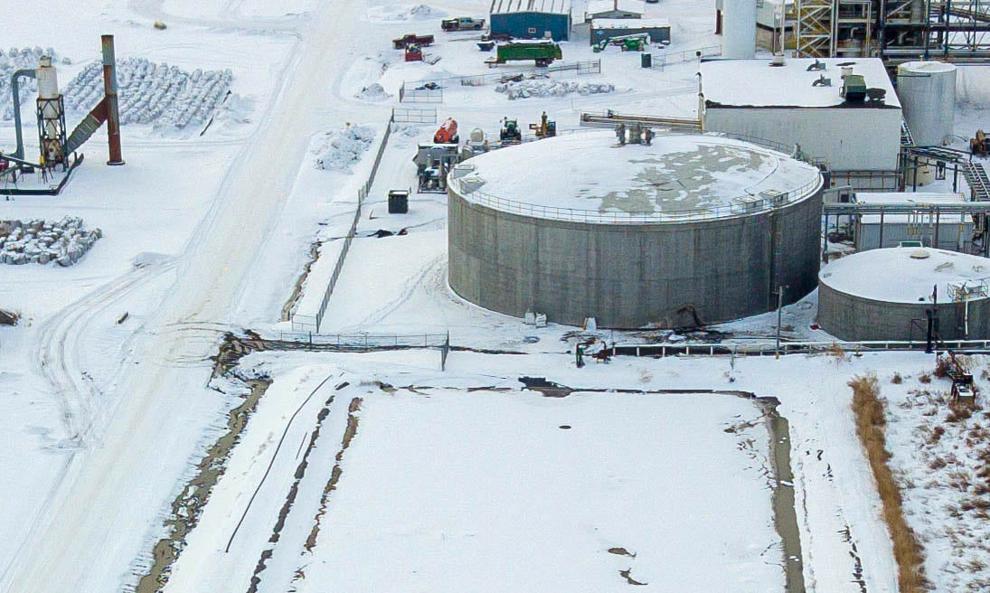 Mead AltEn Ethanol plant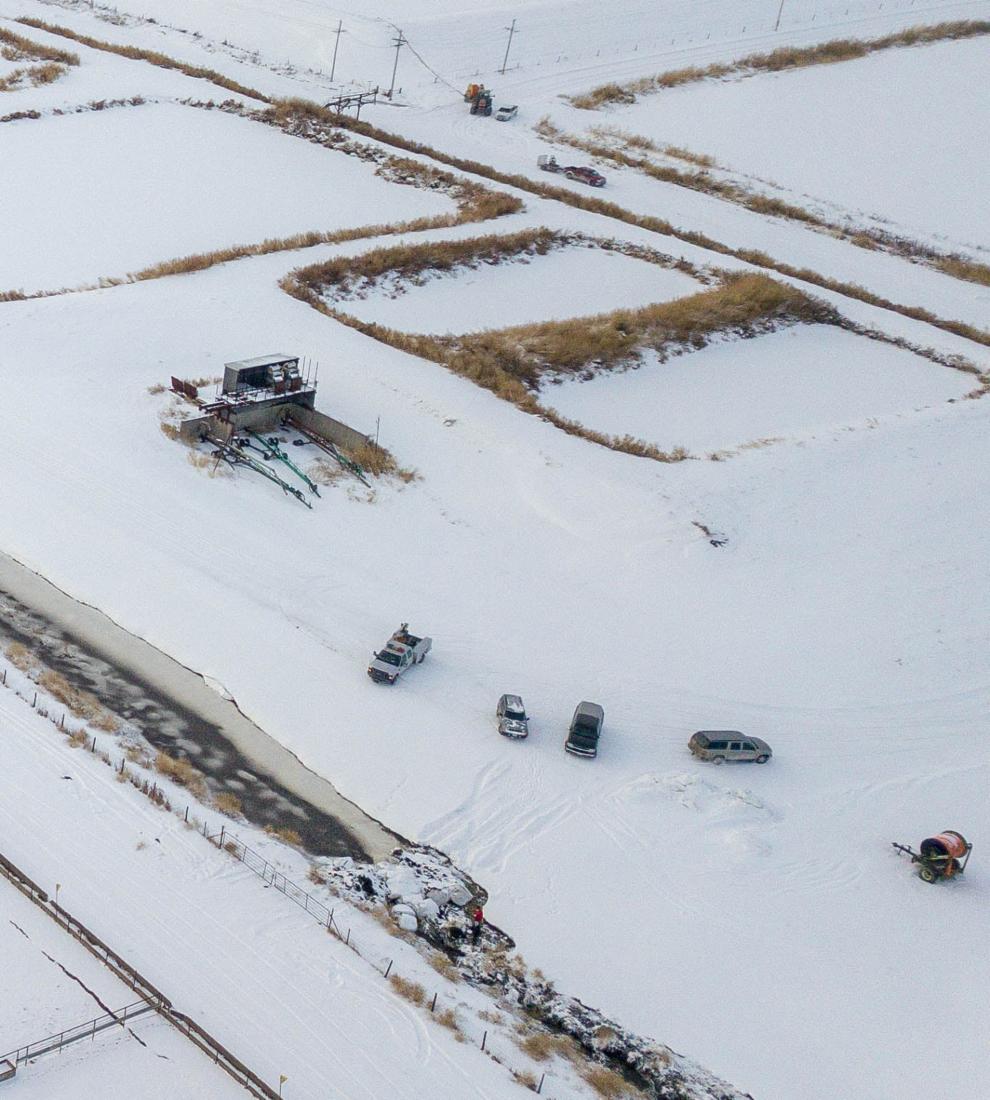 AltEn Ethanol, 2.4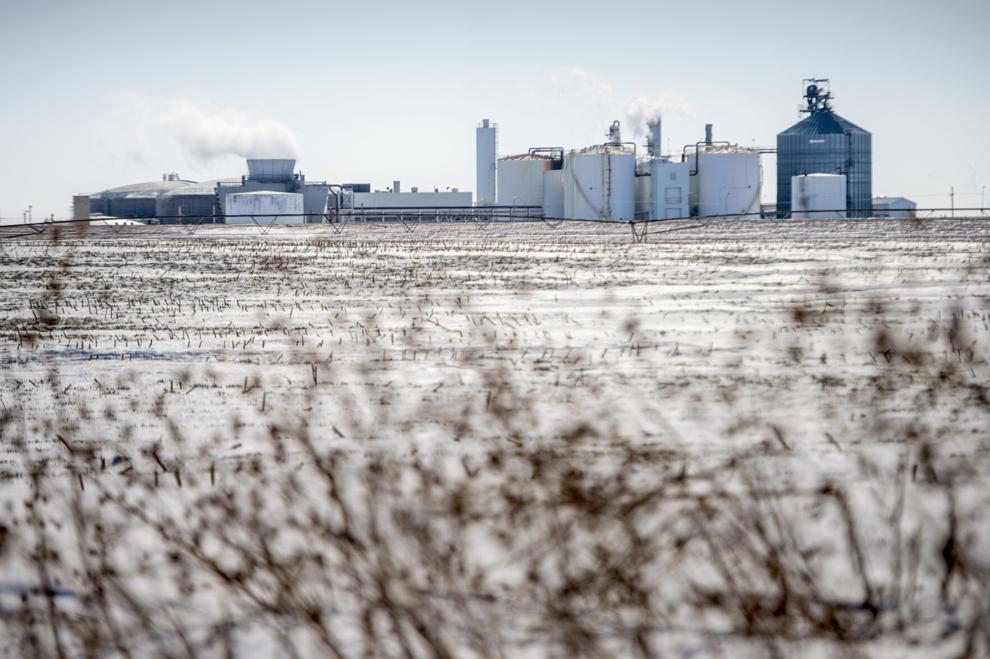 AltEn Ethanol, 2.4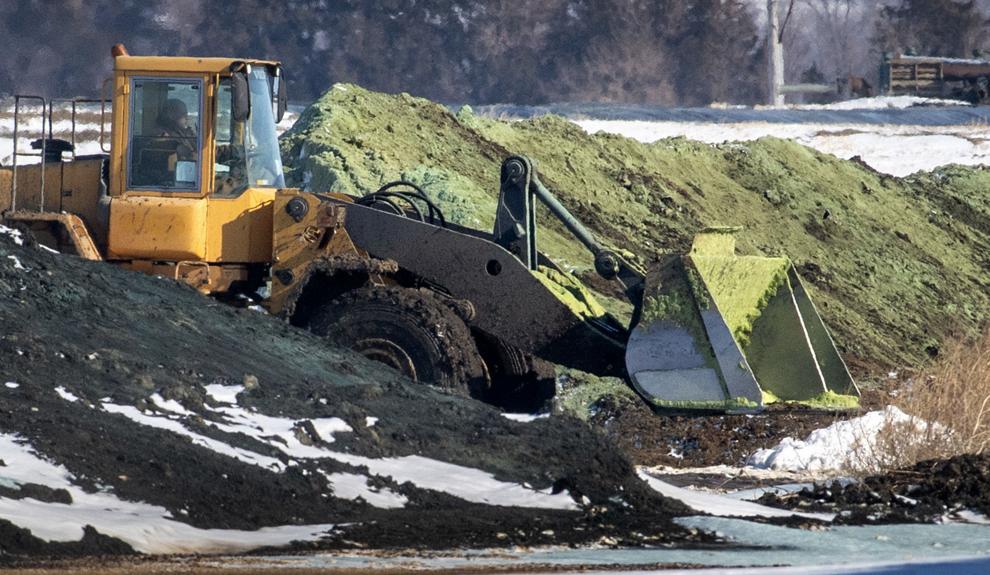 AltEn Ethanol, 2.4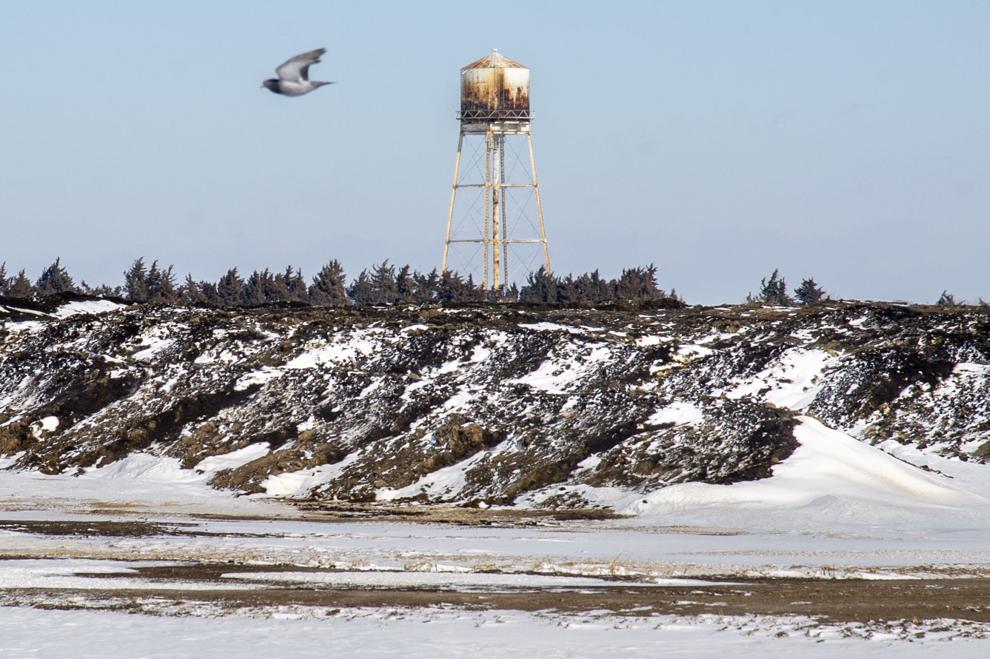 AltEn Ethanol, 2.4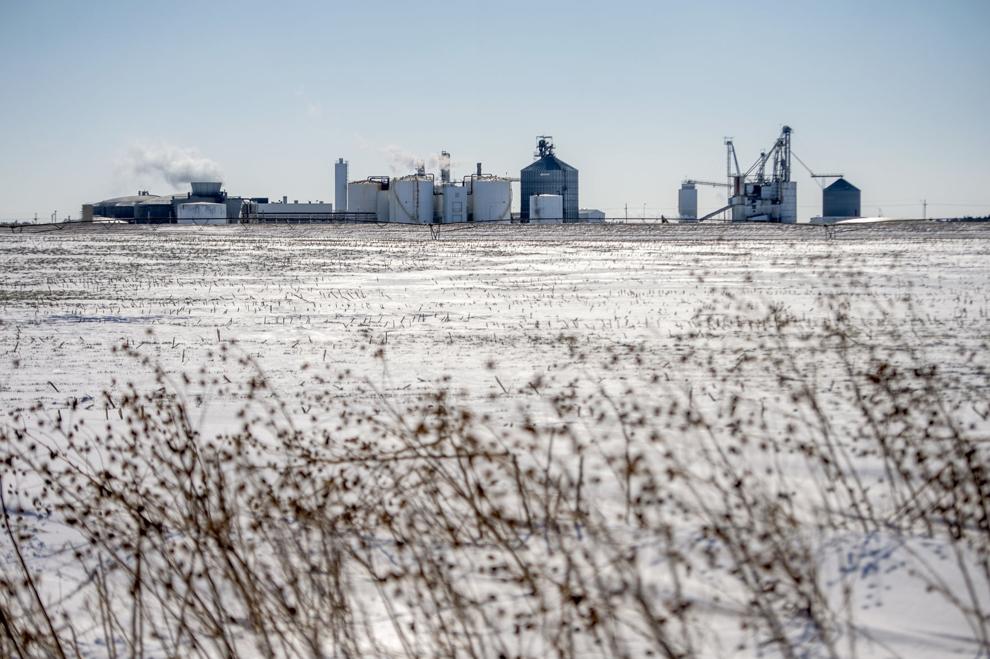 AltEn Ethanol, 2.4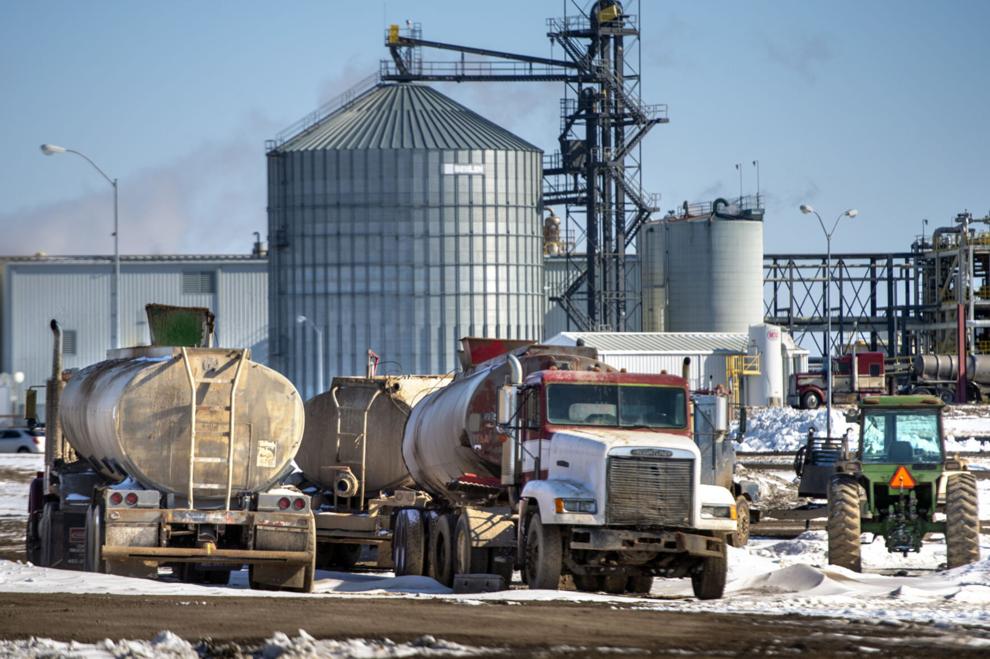 AltEn Ethanol, 2.4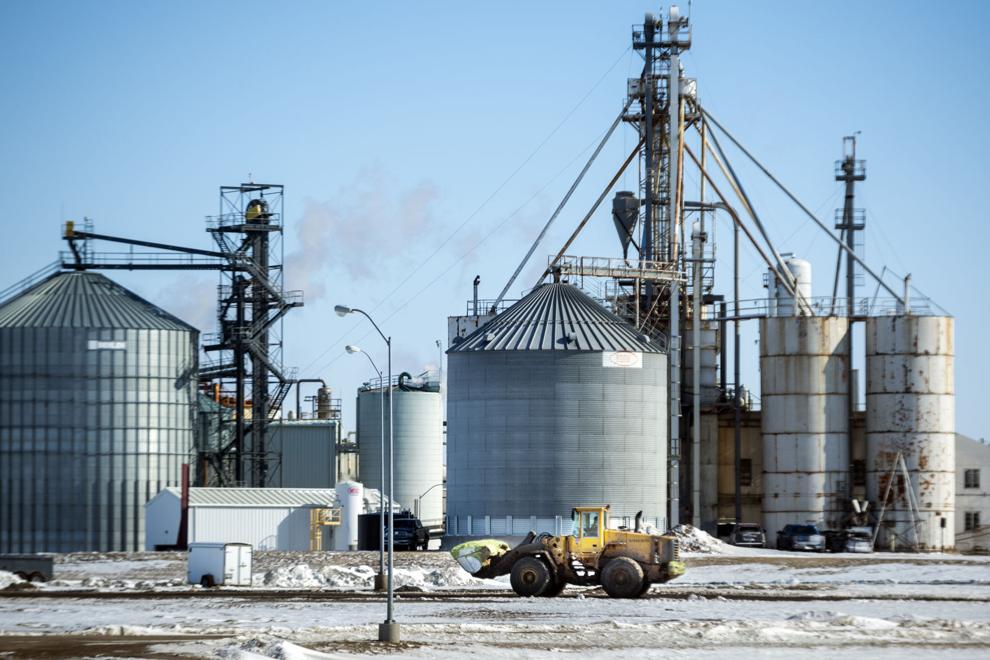 Mead, 2.4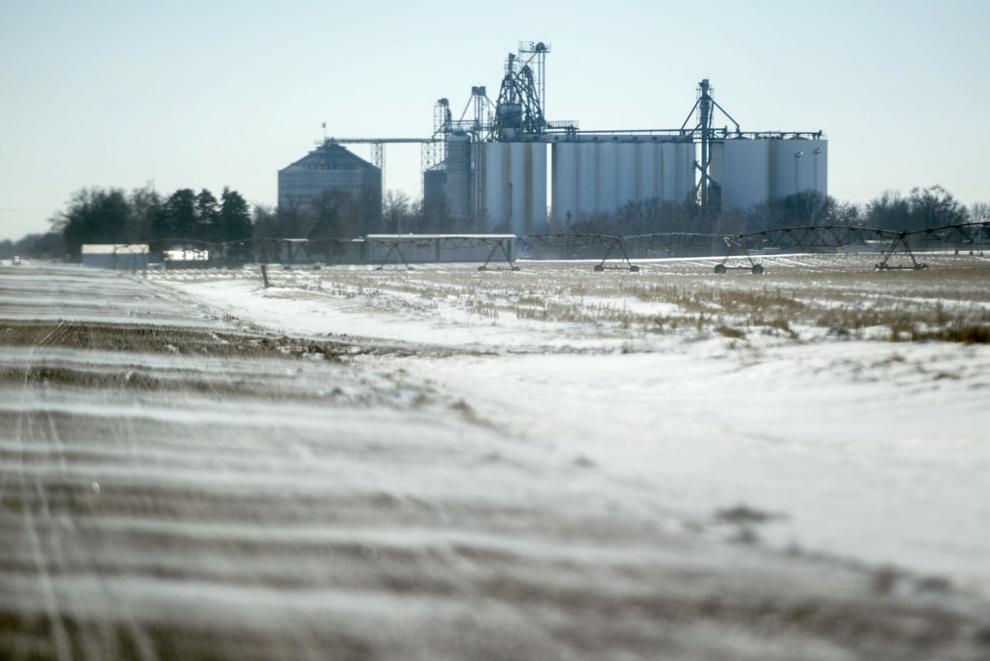 AltEn Ethanol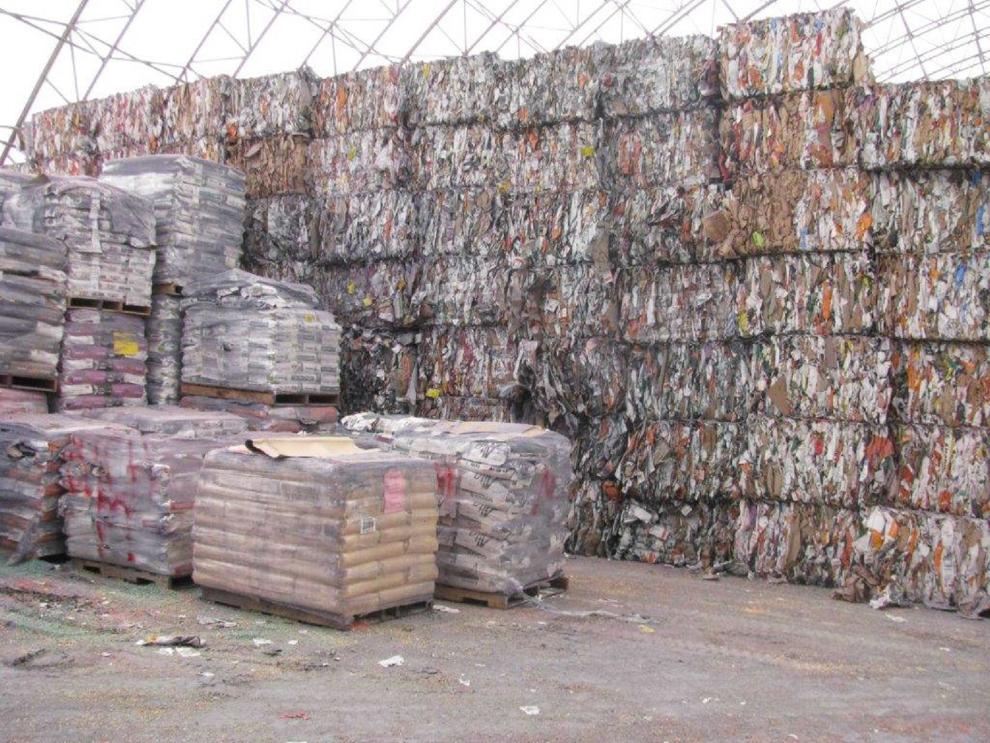 AltEn Ethanol, 2.4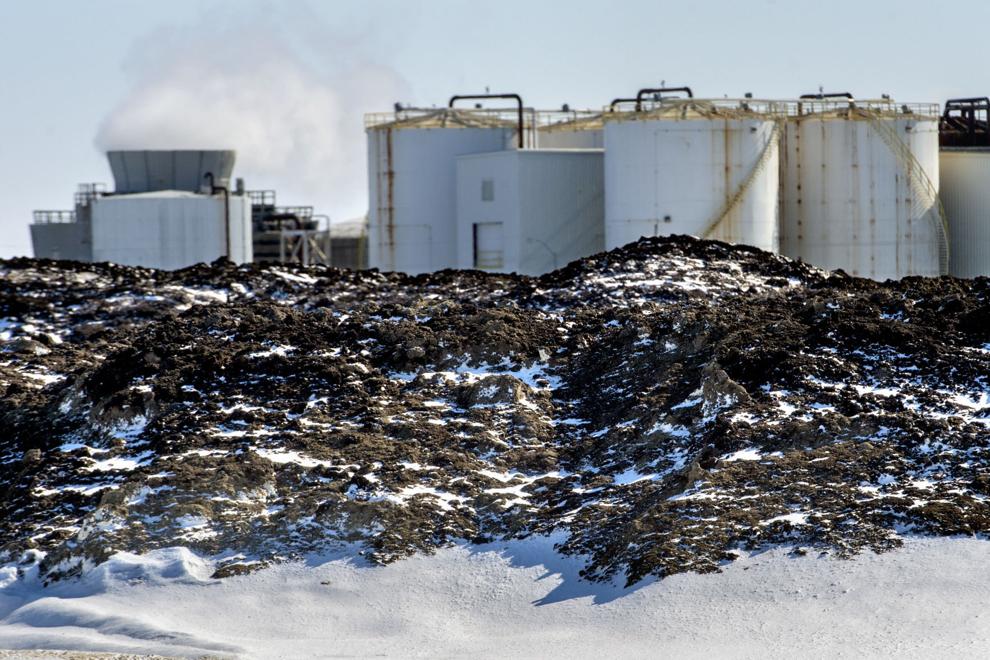 Mead AltEn Ethanol plant leak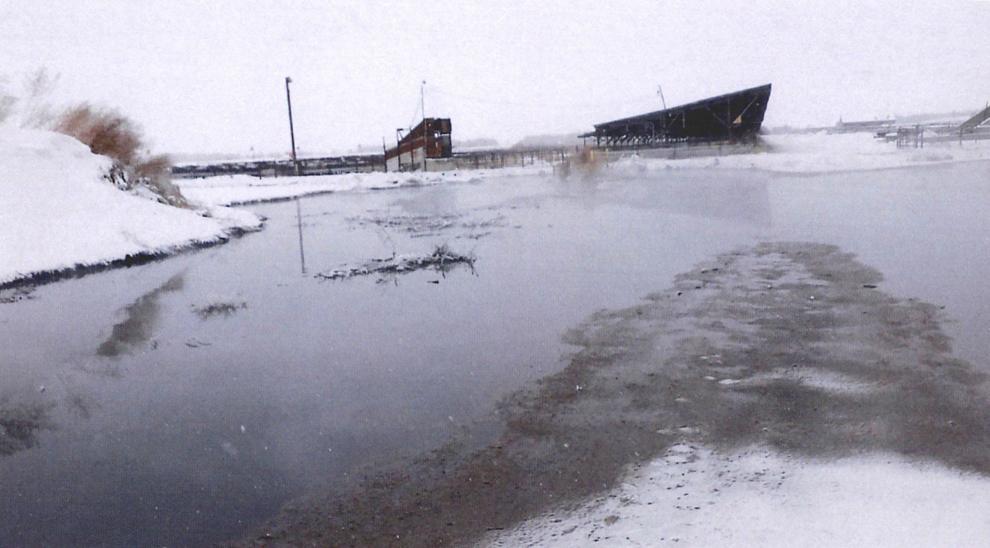 Mead AltEn Ethanol plant leak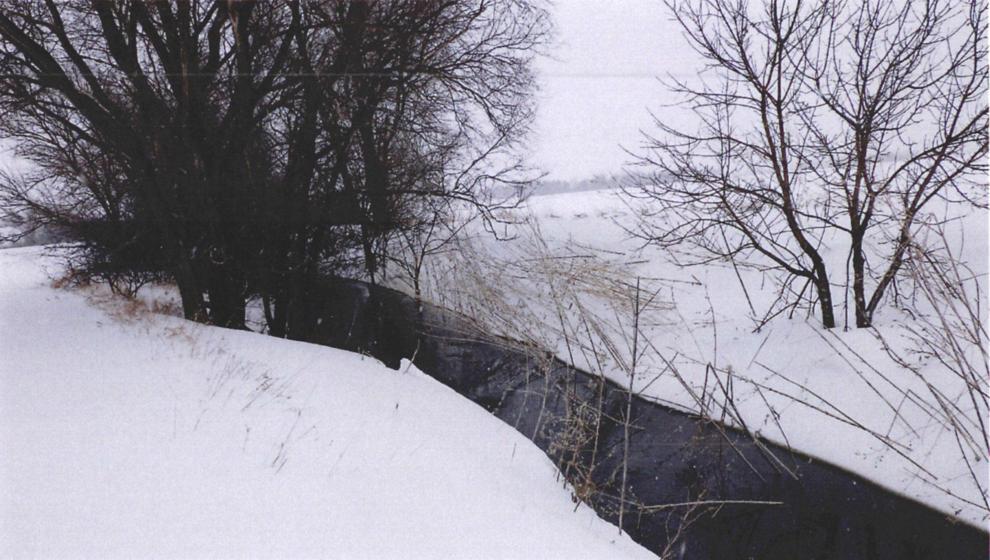 Mead AltEn Ethanol plant leak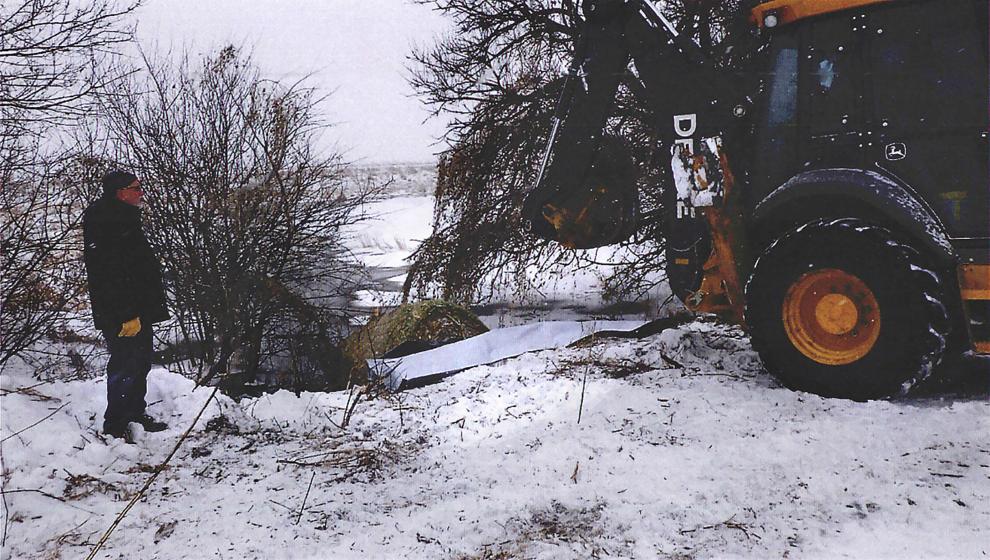 Mead AltEn Ethanol plant leak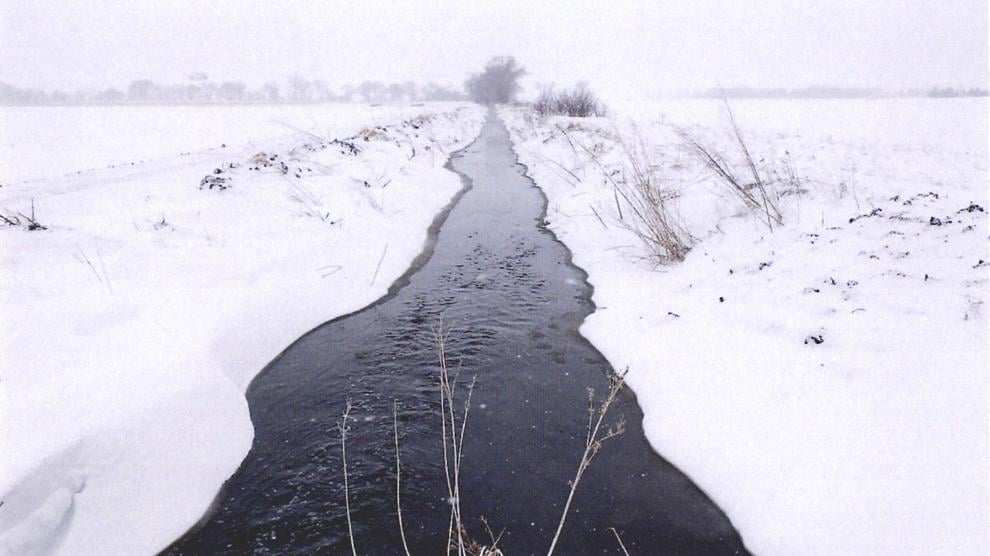 Mead AltEn Ethanol plant leak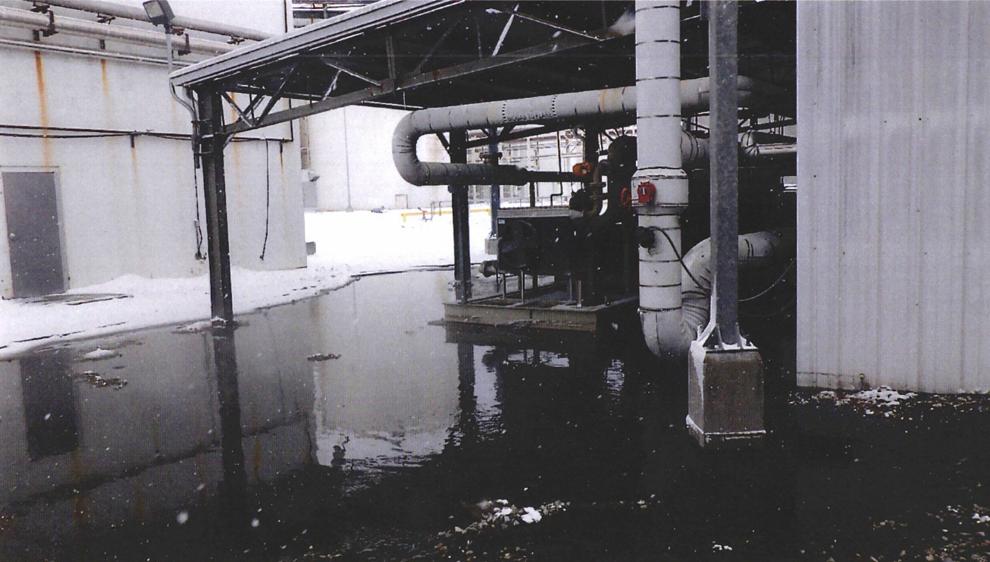 Mead AltEn Ethanol plant leak
Mead AltEn Ethanol plant leak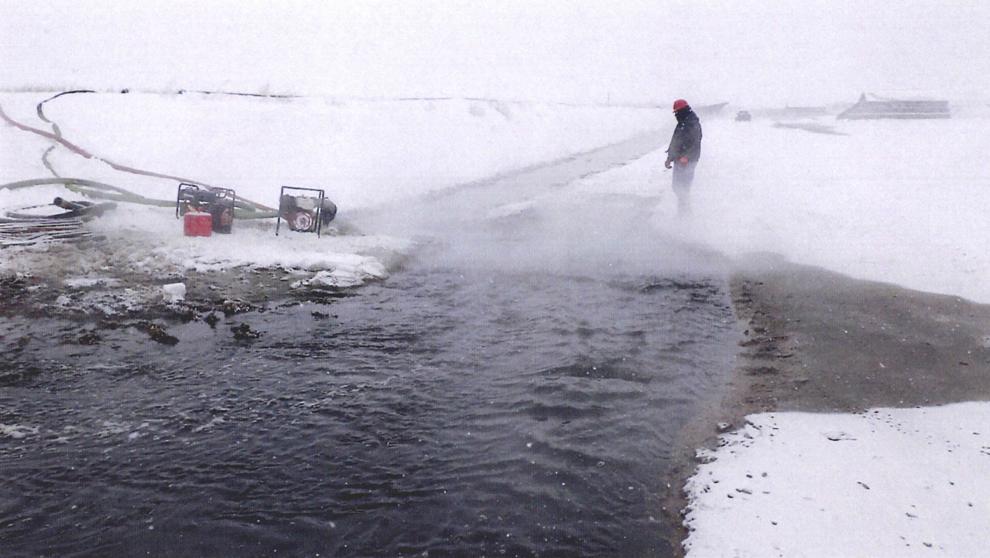 Mead AltEn Ethanol plant leak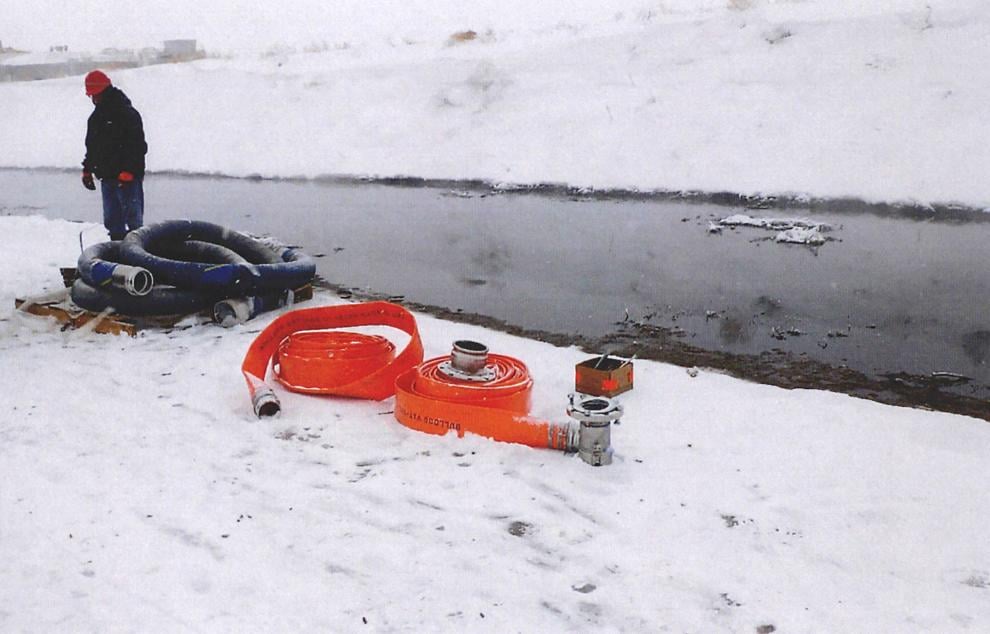 Mead AltEn Ethanol plant leak
AltEn Ethanol cleanup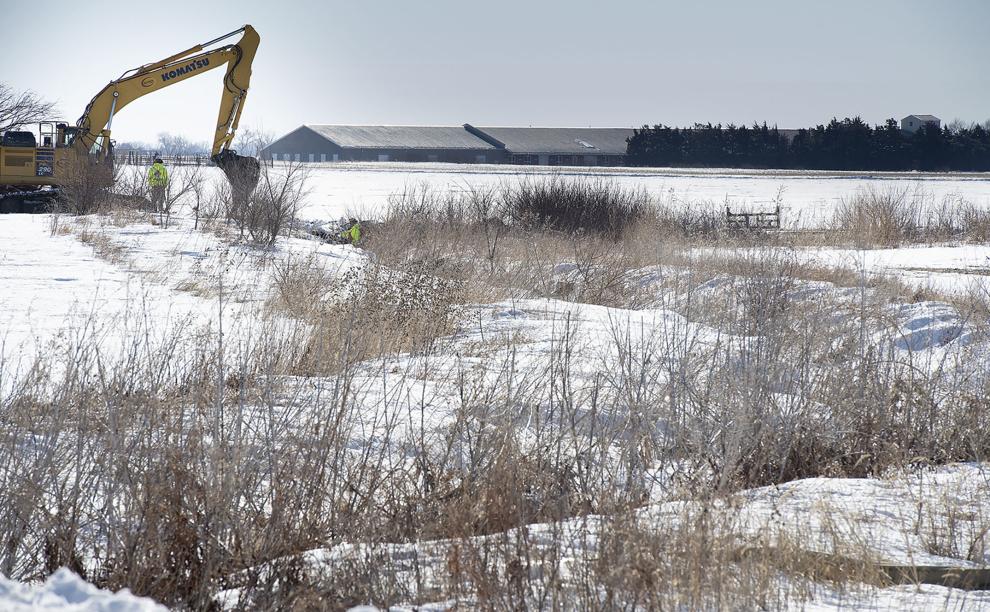 Saunders County Board of Supervisors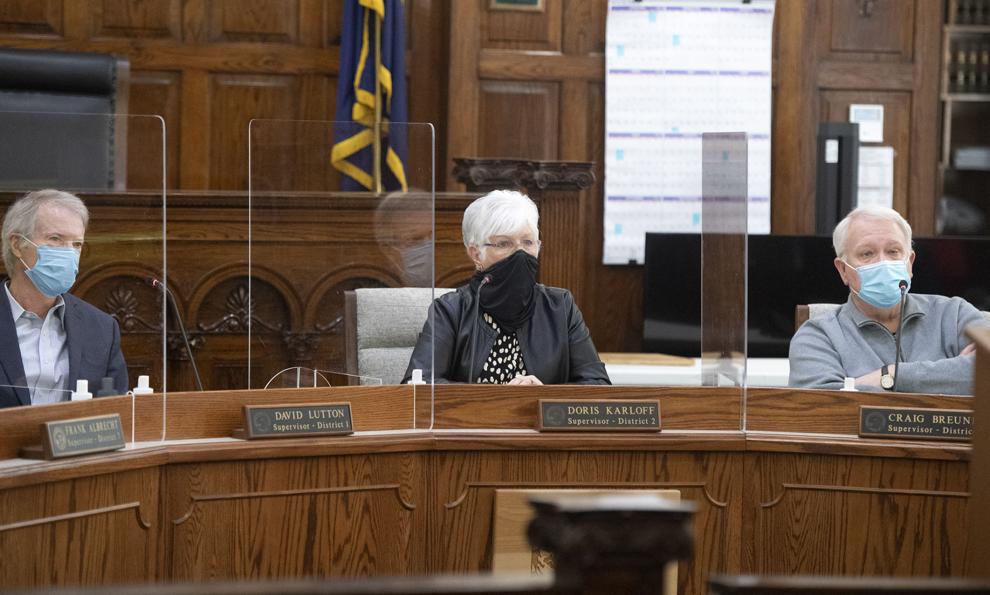 AltEn Ethanol cleanup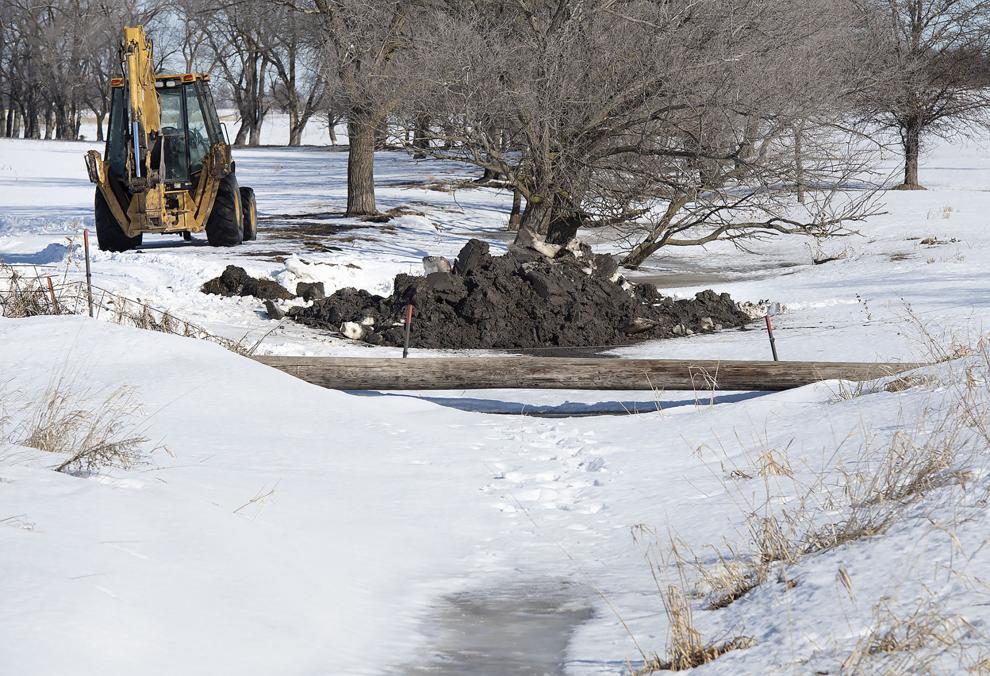 Saunders County Board of Supervisors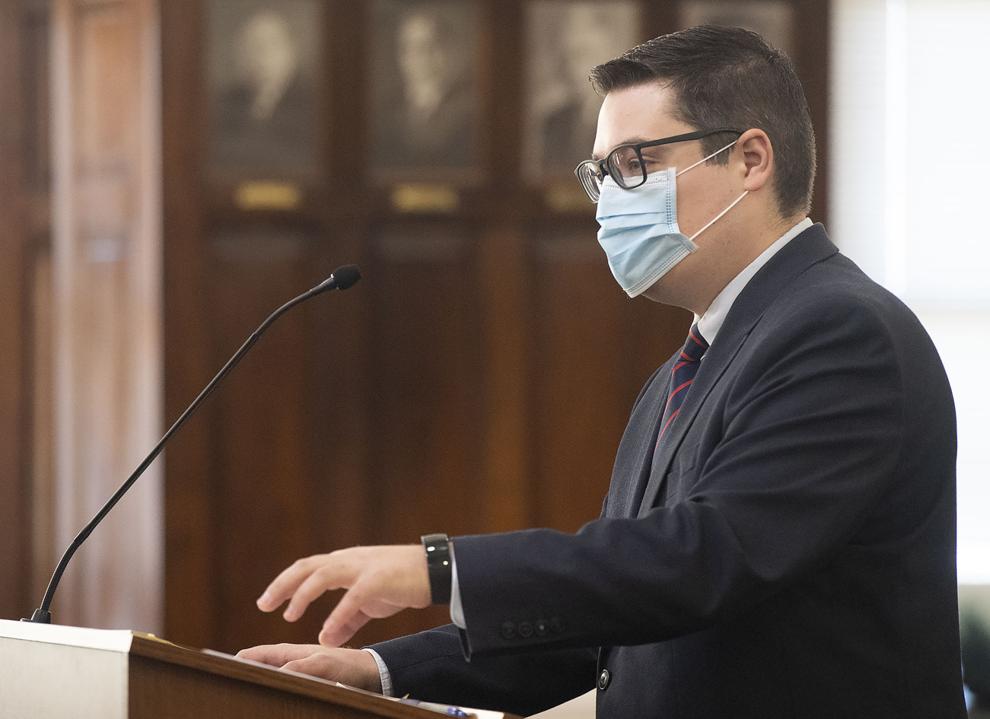 AltEn Ethanol cleanup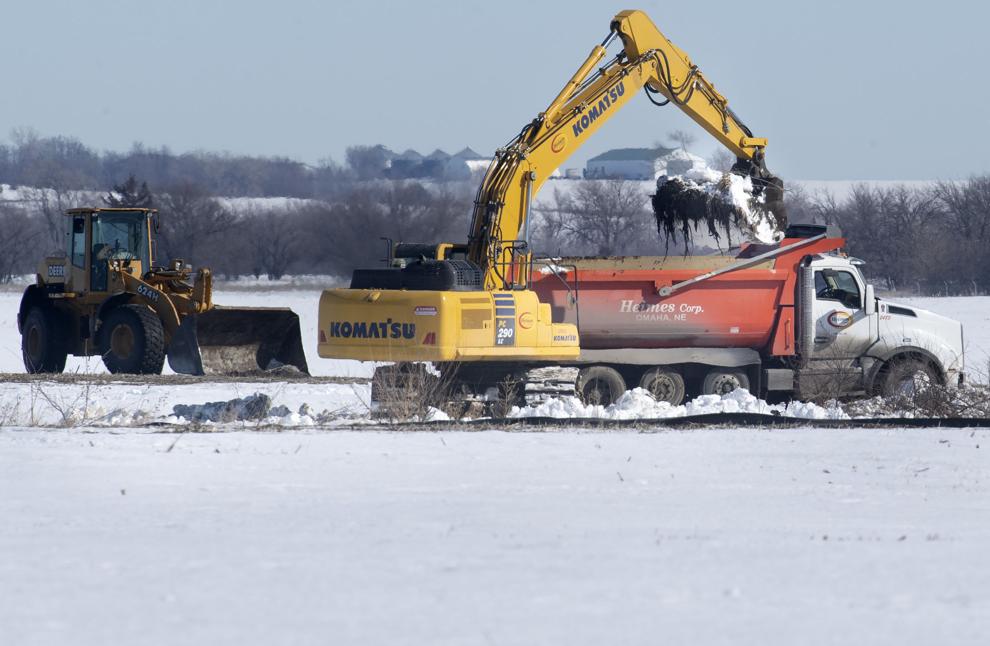 Saunders County Board of Supervisors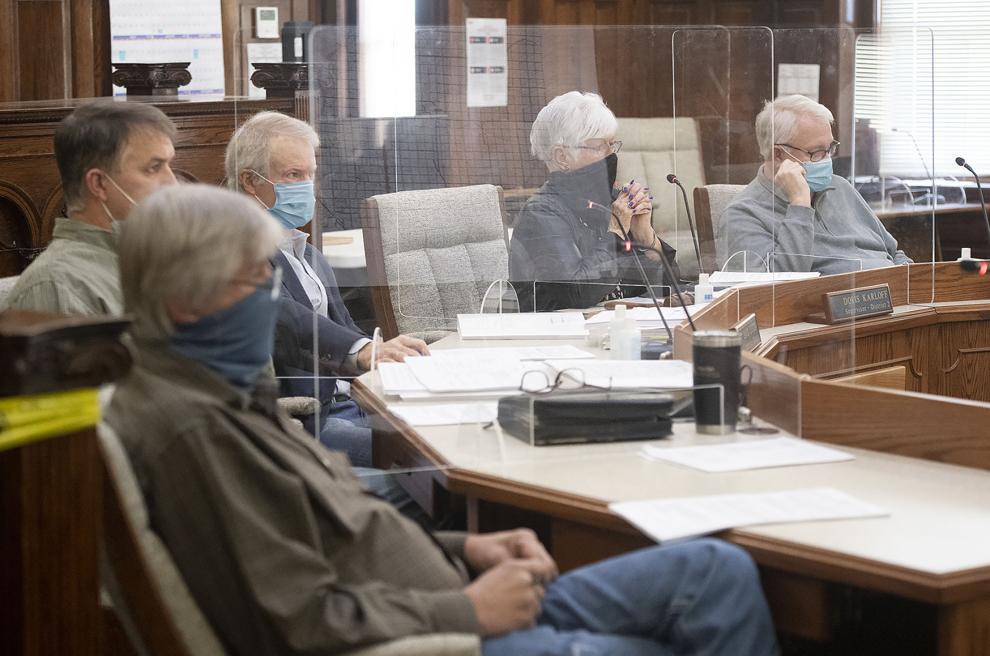 AltEn Ethanol cleanup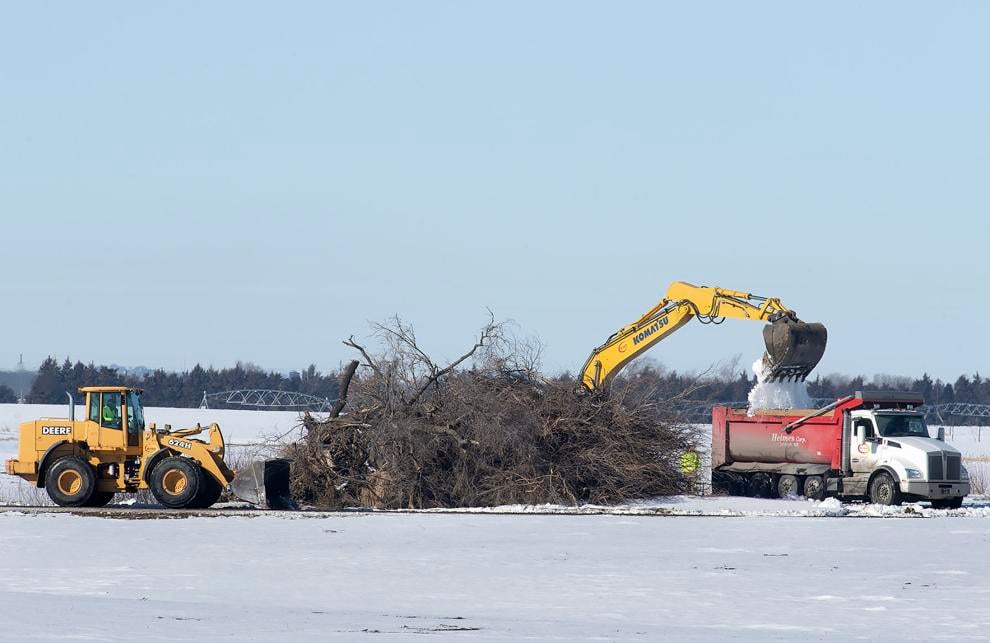 Saunders County Board of Supervisors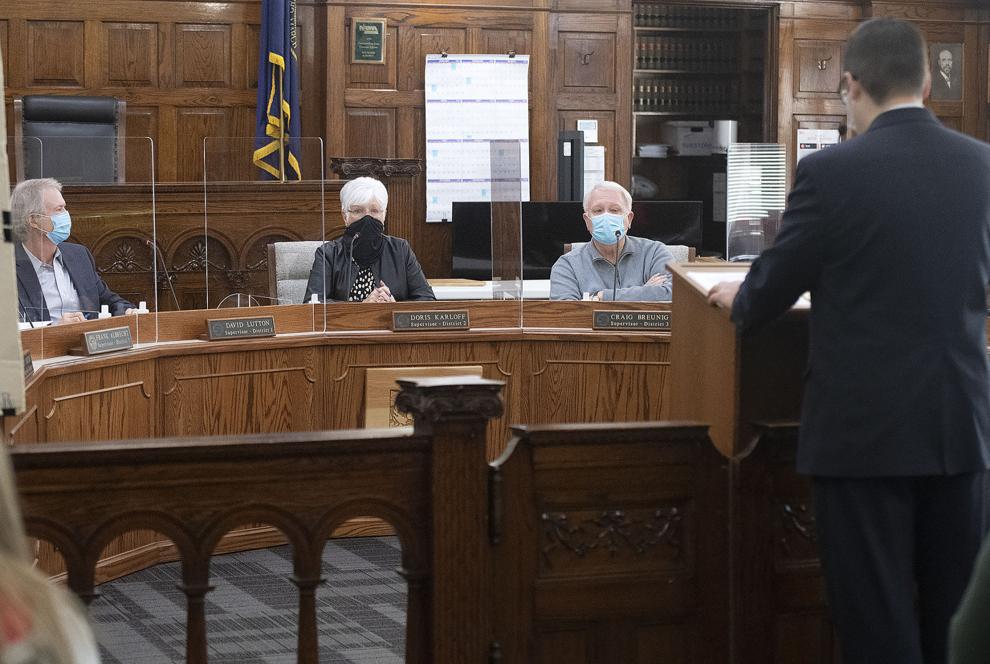 AltEn aerial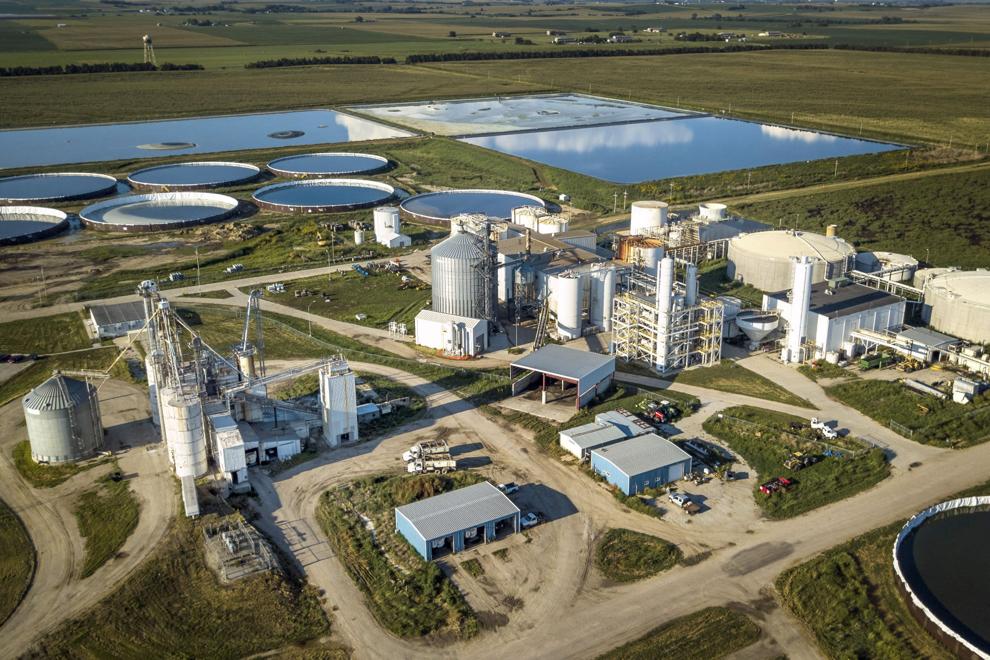 Wet cake in field
Stan and Evelyn Keiser, 6.30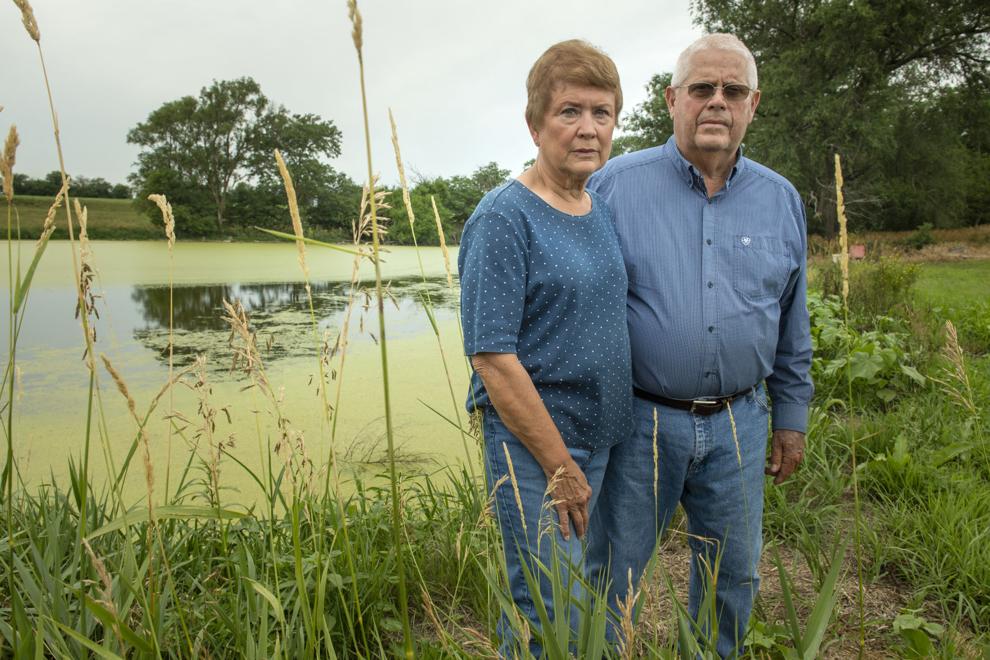 Keiser pond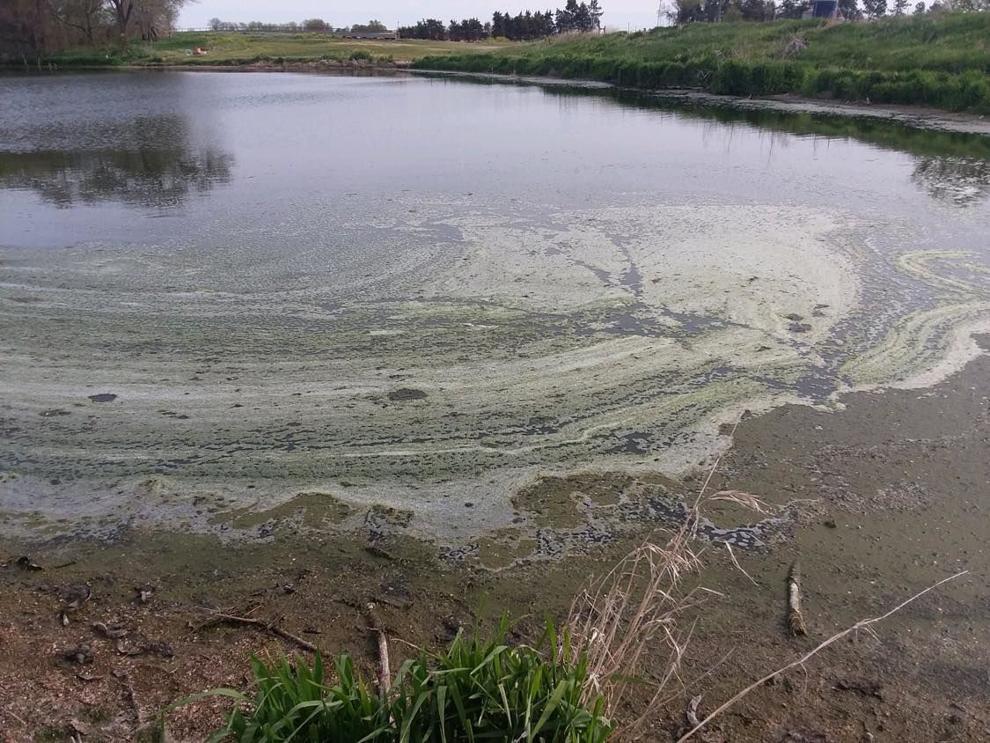 Mead Tour, 7.8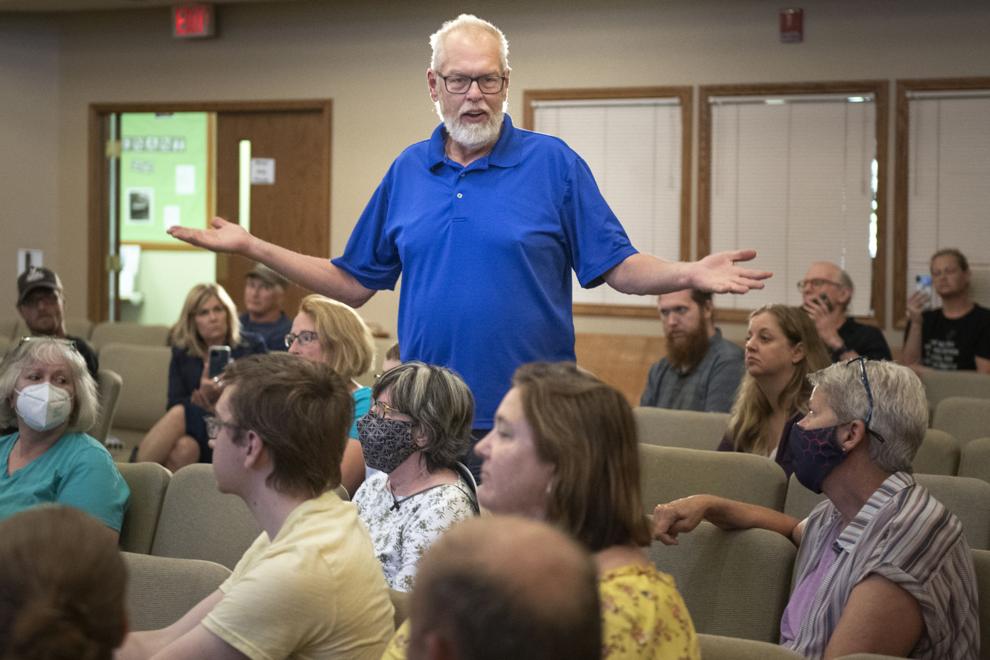 Mead Tour, 7.8