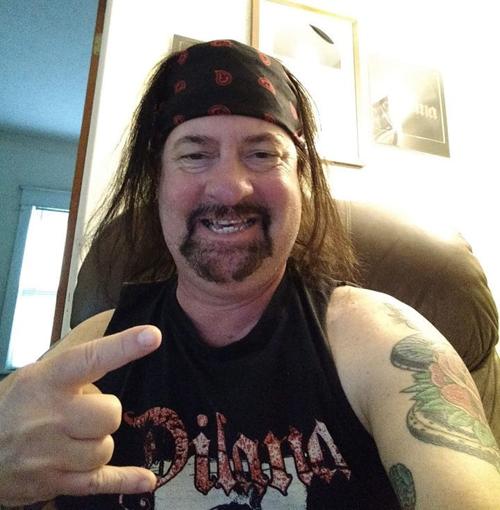 Charlie Bowlby spent his final few weeks living in fear of dying.
He was losing sleep at night, worrying about his upcoming heart surgery. His days were taking a toll, too: Co-workers were placing bets on whether he'd survive the operation, he told friends. And the day before his surgery, they gave him a toe tag with his name typed on it.
He posted a photo of it on Facebook. The 53-year-old Nebraska Department of Transportation employee posted much of his life on Facebook. And much of his life revolved around music.
Almost daily — and sometimes several times a day — he shared photos of his turntable and whatever album was providing the current soundtrack to his life. Ozzy and KISS, Robert Plant and Pink Floyd, Donald Fagen and his favorite, a South African-born singer named Dilana Smith.
He also posted memes and cat videos and selfies, a long-haired rock star look-alike, always wearing a black T-shirt and a big grin.
But as the summer unfolded, and his surgery approached, his posts grew darker.
On July 21, the smile disappeared: "3:30 am trying to chill with some music. Went to bed early woke up early. Worried about up coming heart surgery. I'm sure all will be fine, but I can't help but be a little disturbed by it."
On Aug. 11: "Surgery is only 2 weeks away, and the closer it gets the more nervous I become."
And on Aug. 17, he shared more with his friends, describing the need for the surgery — his aortic valve wasn't opening enough, restricting blood flow and leaving him fatigued — and disclosing what was happening at the Department of Transportation:
"Now the guys at work have been joking about a pool that I won't make it off the operating table."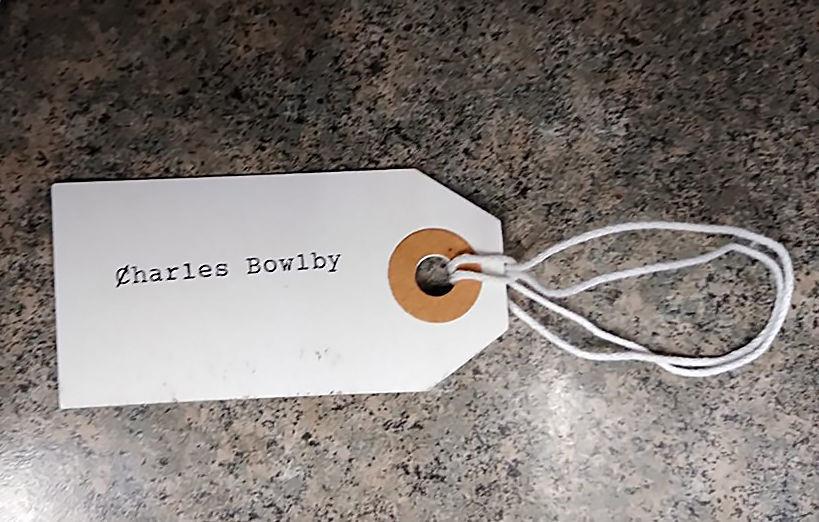 A friend left a comment on that post Aug. 25, but Charlie Bowlby would never see it. He had died that morning at the heart hospital.
The friend wrote: "I hope everyone who teased him feels terrible now."
Batman and Superman
A few weeks after Bowlby died, John Frary drove to his friend's house in Havelock. It was empty, but familiar and comforting.
"I sat on his porch and prayed and cried and listened to tunes — because he was so into music. I just wanted to feel his presence, and try to get through the grief."
The two had been friends since Bowlby was 6 and Frary 7, their backyards facing each other in the Southwood neighborhood northwest of 27th Street and Old Cheney Road. He thought about that time in the early 1970s, remembering when Bowlby's mom sewed her son a Batman cape, sewed him a Superman cape, and the two ran around like superheroes.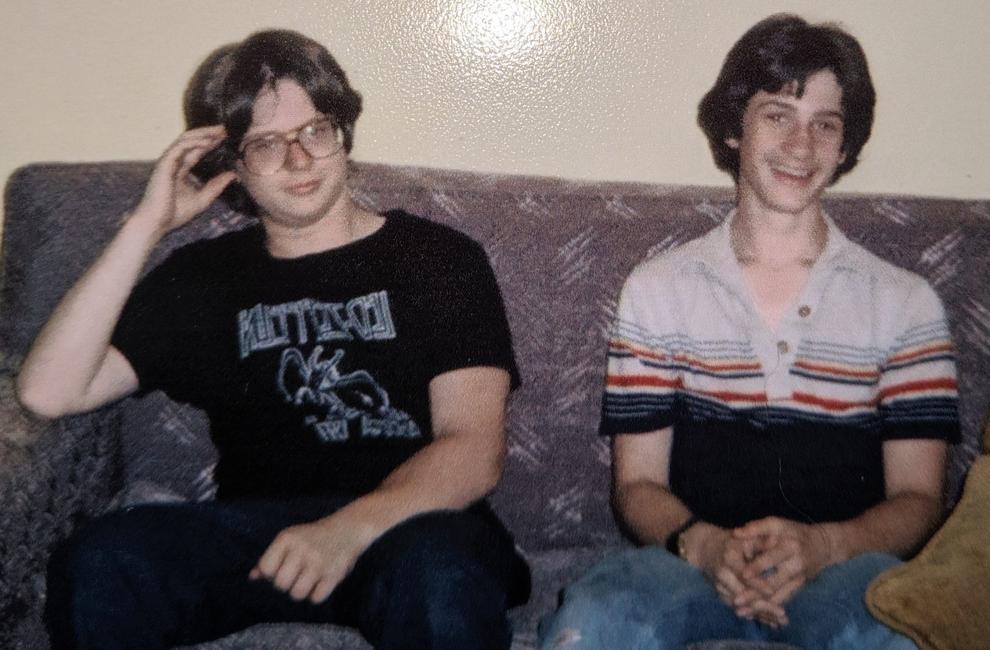 They stayed friends, even when Frary moved to North Platte during high school, and later, when he moved to Wisconsin. Frary had met his wife, Susan, through Bowlby; she'd gone to prom with him at Lincoln Southeast. She would later launch a fundraising campaign to help pay for his surgery, and then for his services.
The two friends grew closer after Frary moved back to Lincoln, and he would spend hours on Bowlby's front porch.
"We'd sit there and talk about life," he said. "And things going on in our lives."
Bowlby had married and divorced years ago. He had no children, no girlfriend, but he did have music. They'd both been into rock since they were teenagers, and Frary remembers them walking to Treasure City to buy records.
Frary had held on to all of his childhood vinyl, but Bowlby had let his go. He started collecting again a couple of years ago and soon had 300 to 400 albums.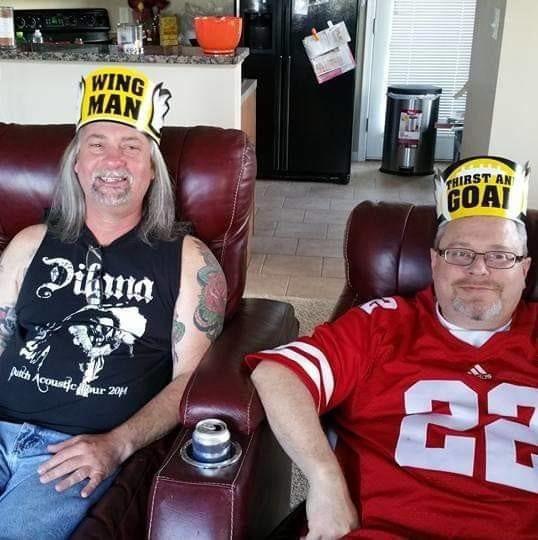 He was a joker, his family said in a statement, the loudest at the dinner table, with a laugh you could recognize across a crowded restaurant. "And the only one in the family wearing studded wristbands, a KISS T-shirt, an oversized skull ring, among other metal-inspired accoutrements."
But he could have a darker side, too. He was unhappy at the Department of Transportation, where he worked for two decades, and where his father had spent his career.
"We can't say what Charlie was like at work," family members said in their statement. "We know he had some friends and was liked by many, but, naturally, not by everyone. The family saw the Charlie that came home to his mom and dad's place (who lived near the DOT offices) sharply at 12:03 for lunch almost every day. Work stress was almost always on his mind, and often we would get the snappy brunt of his mood that day."
'All that is left is a loud silence'
On the last day of August, more than 7,000 miles from Lincoln, a group of friends gathered at a grassy green park in the Netherlands.
They spread out a patchwork quilt. Someone brought a guitar. They pulled up photos of Bowlby on their phones. And they said goodbye to a friend only some had met in person.
"He would have loved this and I knew he was there in spirit with us," Remco Strijkveen posted on Facebook, along with a handful of photos from that day. "We will miss you CharlieBoy. All that is left is a loud silence."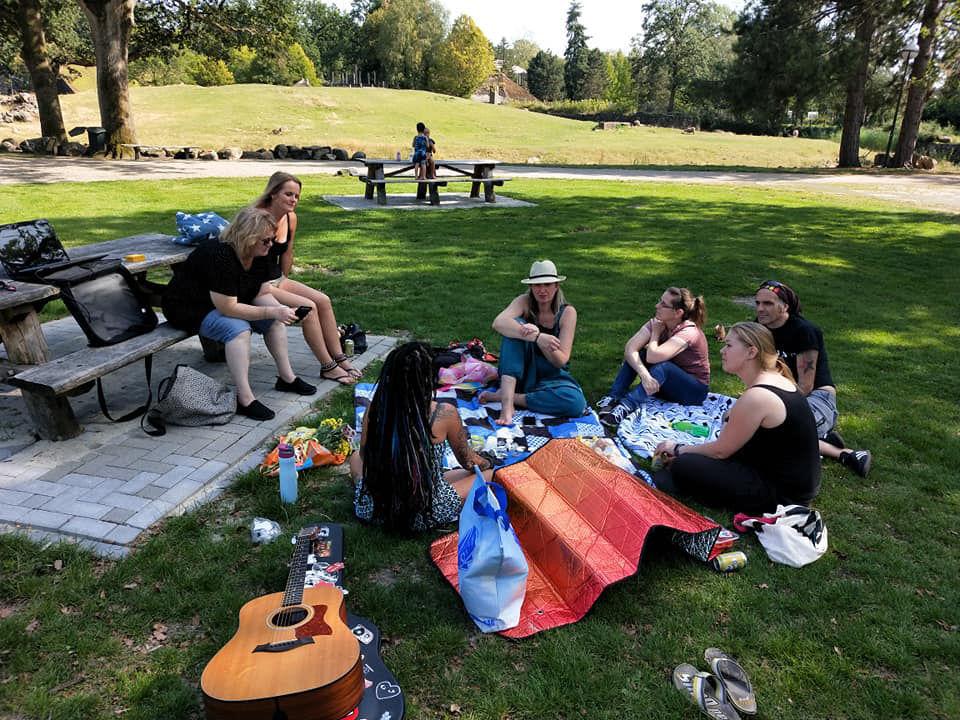 Strijkveen was a friend of the singer Dilana Smith, who lives in the Netherlands but tours the U.S., including a stint as the one-time lead singer for L.A. Guns. And Bowlby was her biggest fan.
Strijkveen and Bowlby started out as Facebook friends nearly a decade ago, but then became more.
"First we talked about music, but later on we started to talk about personal stuff and we really started to bond," Strijkveen said. "I've never met Charlie in person, but it felt like I knew him for my whole life."
They would talk at least five times a week, often by video chat. Bowlby would ask Strijkveen about his own music, and send him CDs from Lincoln-area bands.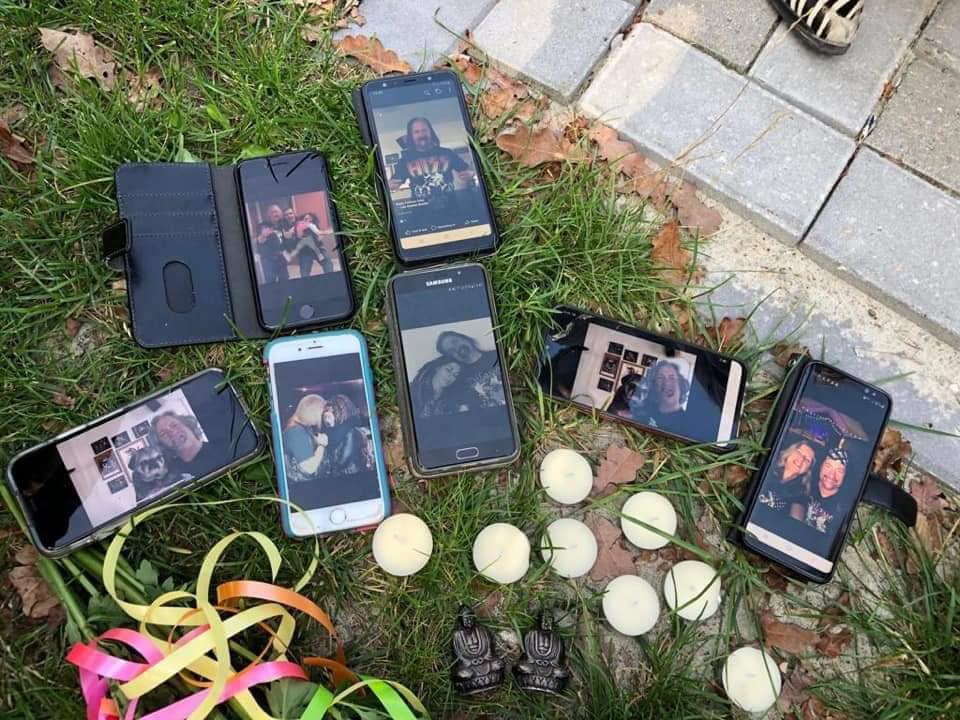 "He was a guy with a heart of gold. He was a very nice man and was loved by many."
Including Dilana Smith. She met him nearly 10 years ago, when L.A. Guns performed in Lincoln. She was looking for someone to help sell merchandise, and he stepped up.
"I remember us being at the hotel and here was this guy. He said, 'Hey, Dilana. It's me, Charles.'"
That wasn't how it worked, she said Friday. The merchandise guy wasn't supposed to meet the musicians at the hotel, but they gave him a ride to the show anyway.
"I didn't realize until much later that small gesture meant the world to him."
That was the start of their friendship. Bowlby would travel to watch her perform when she was back in the States, and they'd have breakfast together. They talked about once a week, she said, through calls, messages and video chats.
He had a broken soul, she said, but had a positive attitude. "Charles seemed to me a little bit of an outsider, an outcast. Charles was special. I literally took Charles under my wing and nicknamed him CharlieBoy."
He had told her about the bullying, and how much it was upsetting him.
"This should have stopped way before Charles died," she said.
Taunted at work
The bullying started before the heart problem surfaced.
On May 10, 2018, Bowlby posted about a co-worker's taunts. "I'm upset about someone at work who's been teasing me a bit too much and doesn't know when to stop," he wrote. "I don't think he means any harm but he is pushing my buttons especially when it comes to my job."
He worked for the state for nearly 20 years, first at the Department of Transportation's main office on Nebraska 2 and more recently at its shop on 14th Street, south of the penitentiary.
That was a change for the better, his family members said. The hazing he experienced there was an improvement over his earlier position. But they want to be clear: They have no direct knowledge of what happened at work; they only know what he told them.
"We know that whatever went on at work got under his skin. For years, we watched as his stresses made him physically ill, unable to eat or sleep sometimes for days on end."
He saw a therapist, and said they spoke often about work stress. Friends and family told him to report the bullying, but he feared that would make it worse.
They urged him to quit, to find a new job. He refused. He couldn't afford to.
"He needed his job. He needed his insurance," his family wrote. "Although a career at the state is not a lucrative prospect, making ends meet can ironically be the fundamental thing that ultimately keeps many bound to the source of their misery."
'They're going to feel a little guilt'
Bowlby started sharing his fear at the beginning of the year.
Jan. 24: "Had an appointment with the heart dr. today. He said I need surgery (valve replacement). He asked if I wanted to talk to the surgeon. I said no. I'm not ready to deal with this."
March 25: "I am realizing that my heart failure really does affect my energy level quite a bit. My doctor did say that I would feel a lot better after heart surgery."
In June, he drove to Wisconsin to watch Dilana Smith perform. He turned 53 that day, and she pulled him up on stage to sing "Happy Birthday" to him.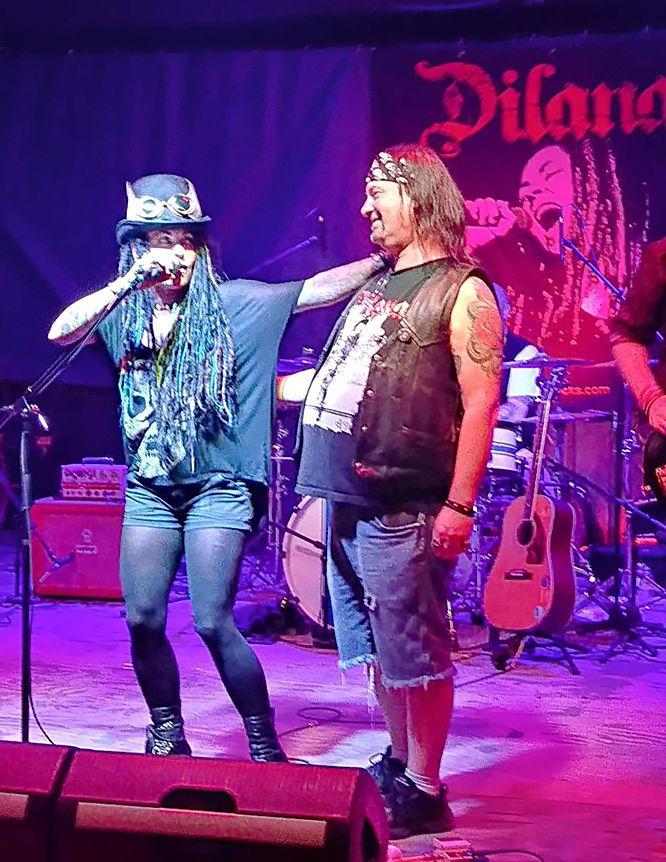 Before he left, he wrote: "I have had some family and friends concerned about me being able to make the drive. I have to be there! Before I have heart surgery. Who knows I might not be able to see Dilana again?"
While there, Bowlby disclosed to his friend what was happening at work, and Smith recorded a video message for his tormentors.
"I just want you to know your little pool about one of my biggest friends not making it off the surgery table is bull----, OK? I don't like your idea of funny," she said into the camera.
She threatened them with the long, slender heel of her boot if she heard more stories of bullying. And she implored them to be better.
"You be kind," she finished. "You be kind."
But the toe tag showed up after that, the week of his surgery. So did the cake Bowlby ordered for work, decorated with a scalpel, a stitched-up chest incision and words written with icing: "Surgery will go fine despite your pool."
In his Facebook post, Bowlby wrote: "While those guys are eating the cake I am betting they're going to feel a little guilt about what they did."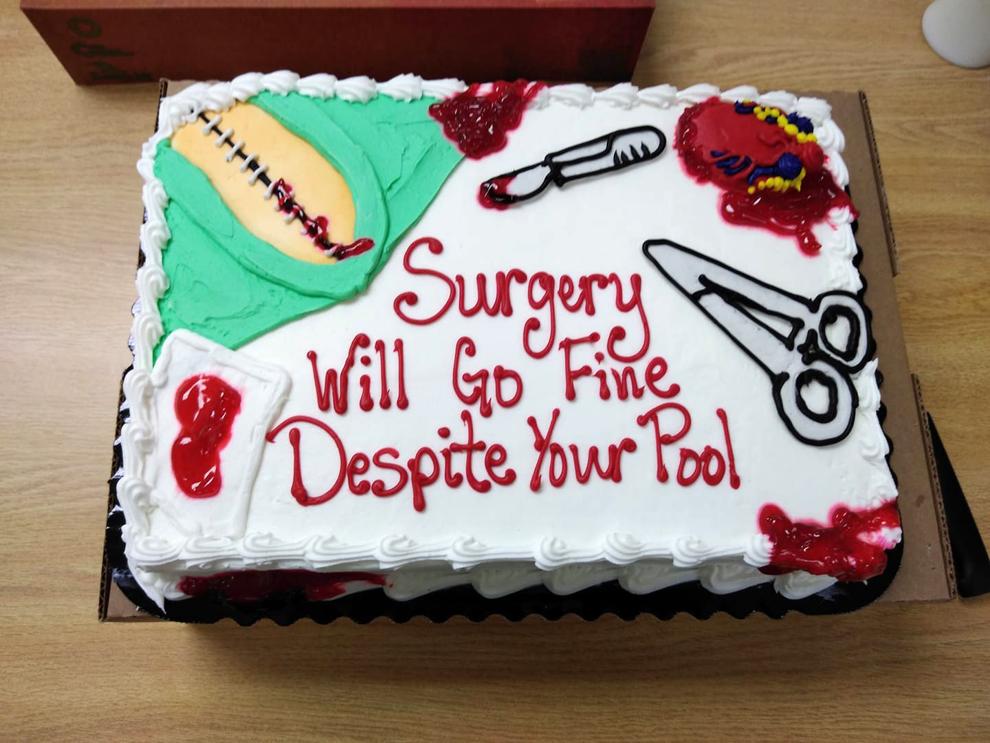 His family called it an attempt to "overwhelm his antagonizers 'with kindness,' hoping they might suffer a pang of conscience."
His friend, Frary, had stronger words: "That cake was a way of saying, 'F--- you. You guys aren't going to bother me.' Even though it did bother him."
Bowlby was consumed with fear, and it was compounded by what was happening at work, Frary said.
"The toe tag thing, that just freaked him out. The week of his surgery, he couldn't sleep. I pretty much said, 'I don't want you going into this in a weakened state.'"
Surgery, then complications
Charlie Bowlby posted his last message on Facebook in the early dark of Aug. 23.
"It's 3:30 a.m. and it's surgery day."
His friends responded with messages of good luck and positive vibes and you got this.
At 4:47 p.m., his sister posted her first update: He was still in surgery, and she'd post something when she knew something.
At 8:13 p.m., she had news: "Everyone, I'm not a praying type of person, and I'm not sure if Charlie is either, but prayers from those of you who are, and positive thoughts from the rest will be very welcome. Charlie is still in surgery and it is now open-heart with bypass."
At 8:55 p.m.: "Finally out of surgery!"
And at 10:16 a.m. Aug. 25, his brother broke the news. There had been complications: "We are saddened to report that Charlie went in for surgery when his blood pressure dropped. He passed sometime after 4 am this morning. He was in no pain. Thank you for all your support and friendship. He was lucky to have such devoted friends."
Later, his father elaborated. The original surgery that Friday was expected to last 4-5 hours, but complications stretched it to 10.
Charlie never woke. Doctors kept him sedated until the unsuccessful second surgery two days later, Chuck Bowlby said.
"There was nothing else they could do and he passed without waking up."
Workplace takes action, but no details given
The pain, and the outrage, was swift.
In Europe, his friends wanted justice, and vengeance. "They owe CharlieBoy an apology!! I know he would want this. And I'm gonna get it," Dilana Smith wrote on his Facebook page the day after he died.
"Believe me. We are on to this. We already have some names," Strijkveen wrote.
Closer to home, his friend since their Batman and Superman days in south Lincoln wondered why he didn't take action when Bowlby complained about the bullying.
"I wish to hell I would have done more," Frary said. "I wish to hell in June I would have called the Roads Department."
He couldn't draw a straight line between his friend's stress and what happened, but he wasn't ready to discount a connection, either. "I'm not going to say it caused his death, but I'm not 100% sure it couldn't have been a contributing factor."
His family members' response was more measured. Any workplace can be toxic, they said, and if what Bowlby told them was true, it doesn't reflect state employees as a whole.
"We cannot confirm the truth of any instances of hostility toward Charlie by co-workers at his workplace," they wrote. "We can only confirm our late family member's stress that he claimed was the result of his allegedly negative interpersonal work environment."
But they never knew him to lie, they said. So after he died, his family contacted the Department of Transportation. They were told an inquiry was already underway.
They heard back from a human resources officer Sept. 27, his father said. "I don't recall exactly whether she said actions would be taken or had already been taken, but she couldn't tell me what actions or against whom it would be taken."
It's a personnel issue, spokeswoman Jeni Campana told the Journal Star. So the state won't say more about the actions it took.
But in its statement, the Department of Transportation did say Charlie Bowlby was a beloved member of its family who helped employees check out state vehicles.
"He always greeted everyone with a smile, and had many, many friends here. We are all saddened by the sudden loss of his presence."
Campana confirmed Bowlby's family — and also some of his co-workers — contacted the department after his death with their concerns about how he was treated at work.
"Bullying is not tolerated at NDOT, allegations such as these are taken very seriously," the statement said. "In response to the reports, an extensive investigation was conducted and appropriate actions were taken."
The statement concluded: "NDOT has visited with members of Charlie's family, and we have communicated our sincere regret that these events may have contributed additional pain to what was already a tragic loss."
The Journal Star's attempts to reach three of Bowlby's co-workers — identified by his friends as his antagonists — were unsuccessful.
His friend, Frary, hopes the state held them accountable. "They probably just thought it was funny. But it wasn't funny and it really bothered him," he said. "We talk about children at school being bullied, but this is the same thing."
And thousands of miles away, another friend wished he could have met the man he'd talked to almost every day for years.
"A few days before his surgery, he told me that his wish was to meet me in person and I told him that I would come and visit him after the surgery," Strijkveen said. "But now it's too late."