The millionaire is willing to talk about his fortune, and all of the money he hasn't been blowing, but he has one condition.
"When I was younger, I remember saying I want to be rich and famous," Mike Terpstra says. "But after a few months of that, I'd rather just be rich."
And stay rich. The 57-year-old hasn't had to work for a decade, and he has no desire to return. So he's been careful with his winnings.
He doesn't buy toys. He doesn't like to travel. This time of year, he spends his time in his basement, reading and watching TV, content to know his money is making money -- at a rate of about $1,000 a day.
"I am very, very conservative with my money. I make conservatives look like liberals."
Ten years ago, he and seven co-workers split what was then the largest Powerball jackpot, with each pocketing an immediate $15.5 million after taxes. He paid $2.5 million more in taxes when he filed his next return, and he moved money to the Terpstra Foundation.
He had about $12 million left after that, he said, and he still has about $12 million left.
"Literally, I still have all of it," he said. "I don't spend money unless I already earned it."
Here's an example, he says: Before he won, he'd never owned a new car, and he drove the kind of cars he would take to a mechanic before daring to take them out of state.
Even after he won, though, he waited two years -- until he'd accumulated enough interest -- to buy a new Lexus.
He can go anywhere now without worry, but he prefers to stay home, in the $470,000 house he and his girlfriend bought months after the drawing.
That was his one big buy, he said, the one time he dipped into the prize money.
"I've always lived in these tiny apartments, so I wanted a place where I could stretch my arms out and not touch one wall, and raise my hands above my head and not touch the ceiling."
As the 10-year anniversary approached, Terpstra thought about organizing a reunion. The winners don't see each other as often as they did when they worked together, and then as they figured out how to be rich.
"The first couple of years, this was all new to us. Nobody had ever won before, and we did seem to be a lot closer," he said. "It was such a learning curve. It was, 'Who do I trust? Who do I hang out with?' We had lots of people who wanted to hang out with us who had never wanted to before."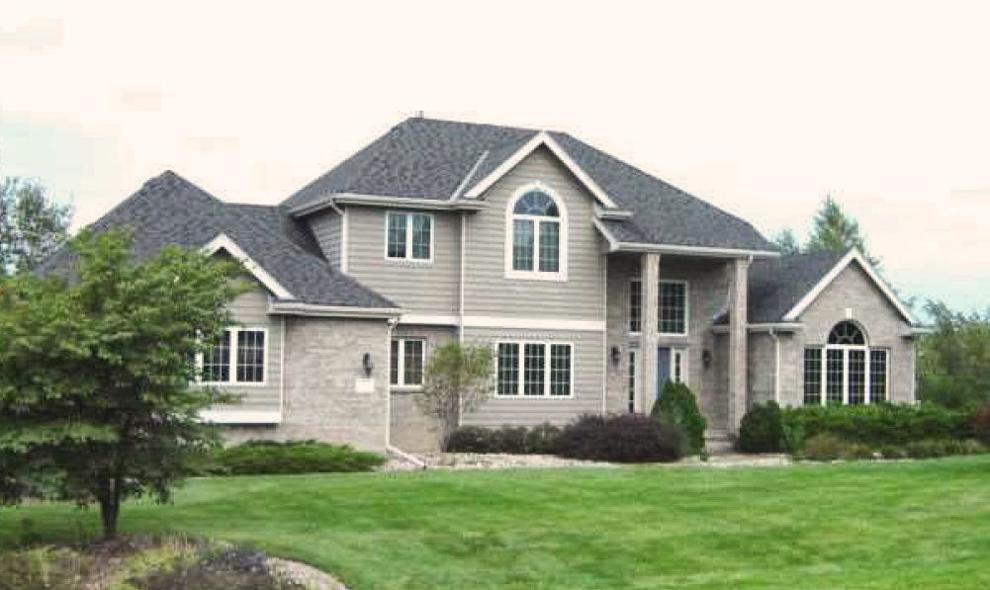 Early on, they would gather to talk about what their lawyers were advising, or what their accountants suggested. When the millionaires went to dinner, all of them could pick up the tab. And sometimes they all tried. Terpstra remembered one server ending up with hundreds in his pockets.
"We all just threw money at the poor guy bringing the bill out. He walked away with a hellish tip."
The winners didn't necessarily drift apart, he said. But as they became comfortable with their money, they followed their interests. Some moved out of town, some started traveling.
Terpstra laid low at first. He considered himself lucky -- he'd moved into his girlfriend's condo before the drawing, so nobody knew where to find him.
He felt even more fortunate when he realized the money hadn't twisted his relationships.
"It seemed like nearly all my friends, all they wanted to do was say congratulations."
Same with his family, he said.
"They don't treat me a whole lot different. We're all older and established, and it's not like anybody stands there with their hands out. I do know they enjoy my Christmas gifts more."
He did splurge a little on them, buying his family's 200-acre farm in western Iowa from his mother and her brother and sister. It will stay in the family, and his cousin will keep farming it.
"It was a way I could help them out. This is one way they could get a bunch a money that they could do whatever with."
He's also been helping out York, where he grew up. The Terpstra Foundation has helped the food bank and the library, but it's focused on the high school, buying band uniforms, computers for the journalism program and helping fund a building for the school's weight room, wrestling area and indoor tennis courts. He's particularly proud of the greenhouse he paid for.
But he struggles to spend too much on himself, he said. He doesn't want to waste his winnings on items he doesn't need, or won't use. He thought about a dartboard for his basement, or maybe a pool table.
He couldn't justify them.
"If my girlfriend doesn't like playing pool, it would sit down here and not be used. I might as well go to Madsen's."
Before he won, Terpstra was a third-shift plant superintendent at Cook Family Foods, responsible for getting all of the equipment sanitized overnight so the morning shift could get right to work.
He knew his work would be checked daily by plant and federal inspectors.
"It was one of those jobs where at 7 a.m., I had instant gratification if we did a good job. And I had instant humiliation if we didn't do a good job."
He didn't quit right away, staying for about three weeks to train his replacement. The company had been good to him, he said, and he felt he should be good to it.
A decade later, he still misses some of the people he worked with but not the stress. He knew he was a workaholic and that he'd need something to fill the time. He took up golf.
Terpstra had only played once before, years earlier, after drinking with friends one morning and ending up at the Jim Ager Junior Golf Course.
"I thought it was a rather ridiculous thing to do," he said. "Now that I can actually hit the golf ball straight, I understand it a lot better."
He took lessons and was able to get his average down to the low 90s by playing every day. He's since cut back to twice a week or so.
But the millionaire mostly stays home in the off season. He watches old movies and reads what he calls men's romance novels -- thrillers by Jack Higgins and Clive Cussler, set against a backdrop of history.
He also looks out his window, remembering his life before he was rich. He used to commute by bike, he said, and winter weather made him long to live somewhere warmer.
Now he's happy to watch the snow pile up outside his 3,000-square-foot home.
"It's really easy for me to stay in the basement," he said. "I'm kind of a boring winner."