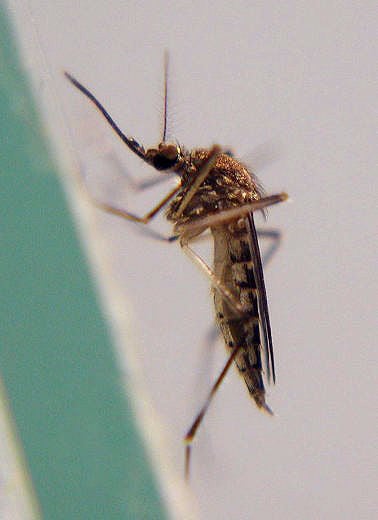 The super-wet spring is now packing a sting — a 35 percent increase in mosquitoes.
Here's why: The mosquito population is driven, in part, by moisture. And all the rain that has overfilled lakes and made mud puddles and pooled inside scrap tires has created fertile breeding grounds.
State health officials trap mosquitoes all around the state to count their numbers, identify species and monitor disease — including six trapping sites in Lincoln.
You have free articles remaining.
They keep their efforts uniform, trying to trap in the same time and place, so they can gather comparable numbers. And since they started trapping about two weeks ago, they found 820 mosquitoes in Lincoln. On average, they typically find about 600 mosquitoes during the same two-week period.
But Lincoln avoided a one-two punch. Warm weather can also boost mosquito populations by speeding up their life cycles, allowing eggs to hatch faster, larvae to mature more quickly and the insects to start hunting.
The relatively cool weather prevented that, said Dr. Tom Safranek, the state's epidemiologist. "We're lucky we haven't had 90-degree weather along with the more water."
More good news: These mosquitoes might be a nuisance, but that's all they are. Aedes vexans — also known as floodwater mosquitoes — don't spread disease, Safranek said.
Those will come next month, when the West Nile virus-carrying Culex tarsalis begin to buzz. "We start seeing it show up in July and it crescendos until late August and then it starts to come down," he said.